Found on Darling Street in the inner-city suburb of Balmain, Ryokan Gojyuan is the only traditional Japanese inn in Sydney. To step in through the doorway is to enter a separate cultural dimension, one dreamed of, designed, and executed by the proprietors, Linda Evans and her husband, over a period of 7 years.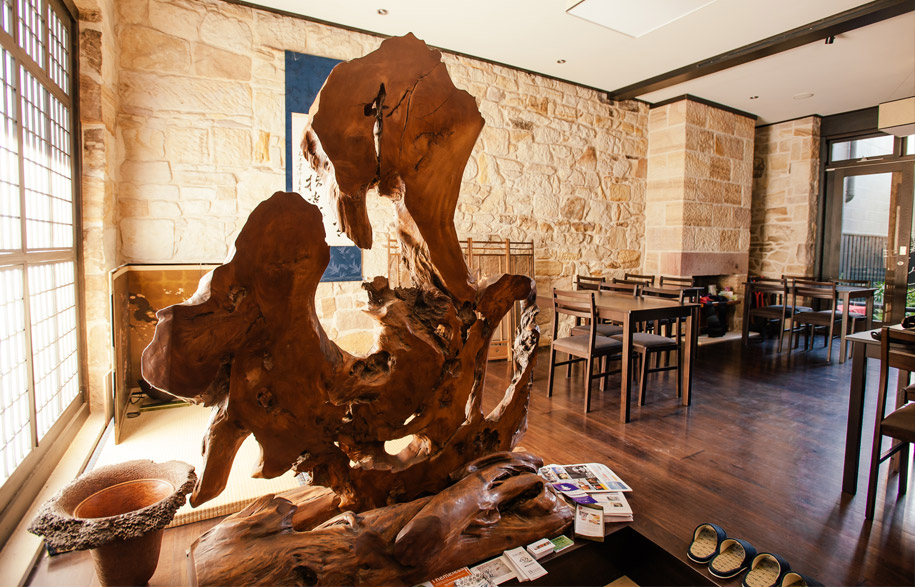 At the reception area, the original sandstone walls, restored after decades spent slumbering beneath plaster and concrete, coexist with tatami rice straw mats, cedar and shoji paper screens.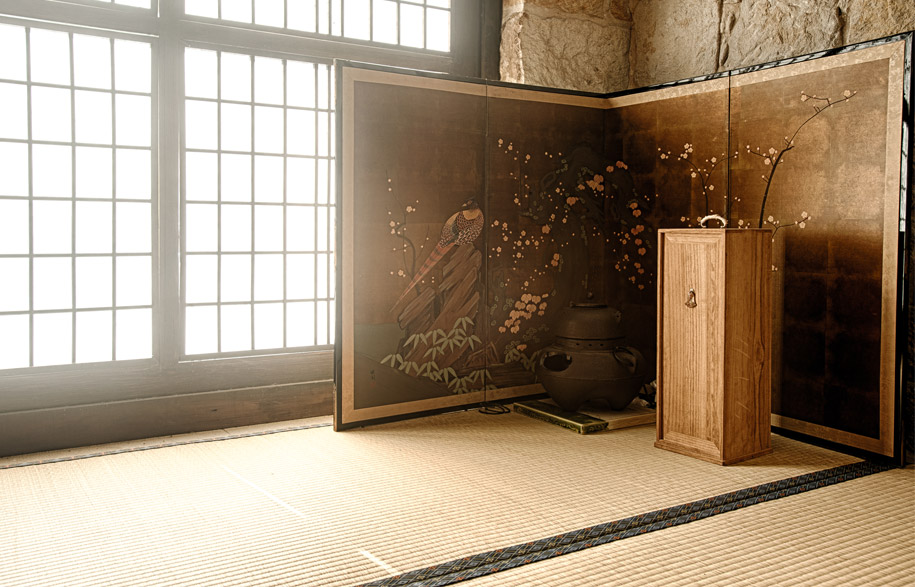 The blend of materials, both complementary and contrasting in colours and textures, bespeaks a balance between the historical elements of the Australian family home, while adhering to an authentic Japanese aesthetic approach.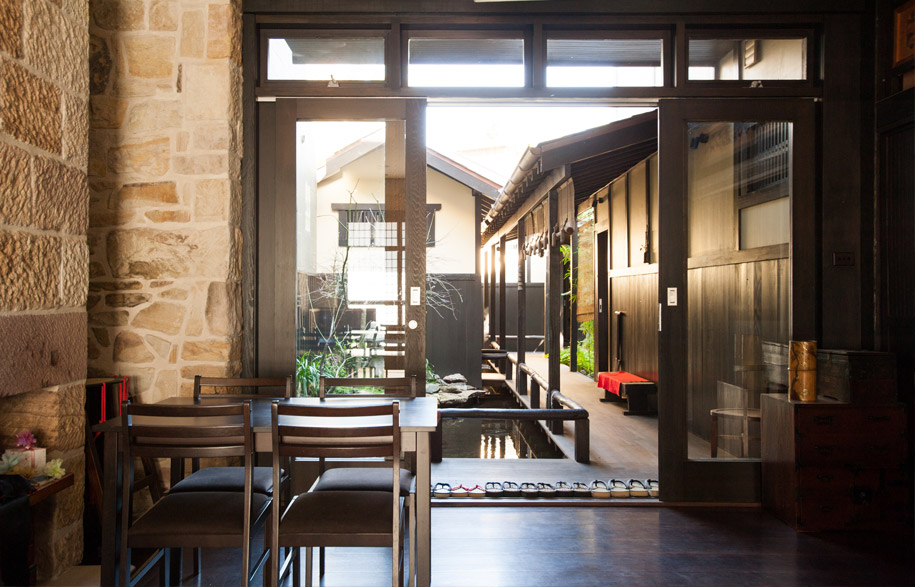 From the traditional Japanese genkan entryway, a visitor sees, beyond the foyer area, a glimpse of the first of three gardens, and a wooden walkway floating over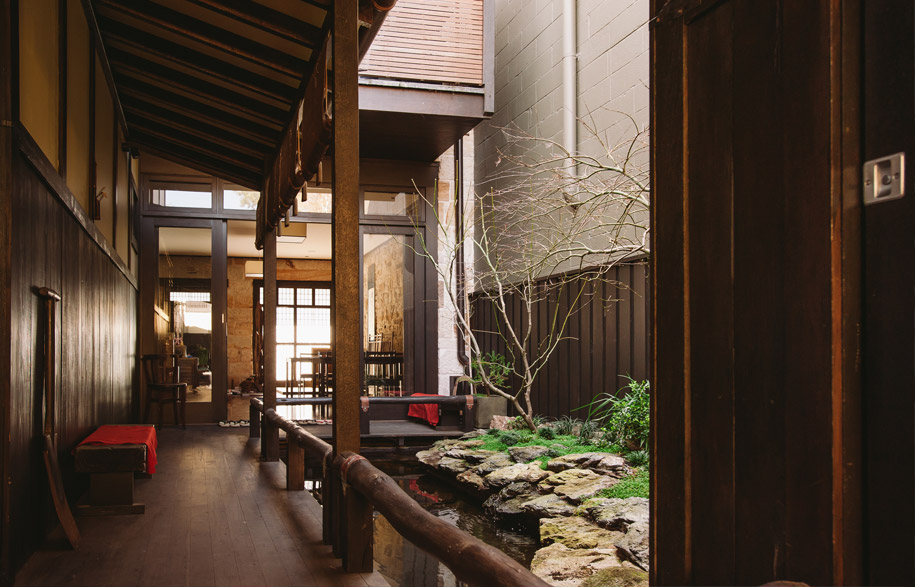 Dark-stained wood echoes the soot-dyed timber of historical Japanese buildings. Though styled in the Japanese tradition, the materials are local: the floor boards are Sydney blue gum, while the sliding doors and window frames are crafted from old cedar recovered from the walls of a house in Mosman.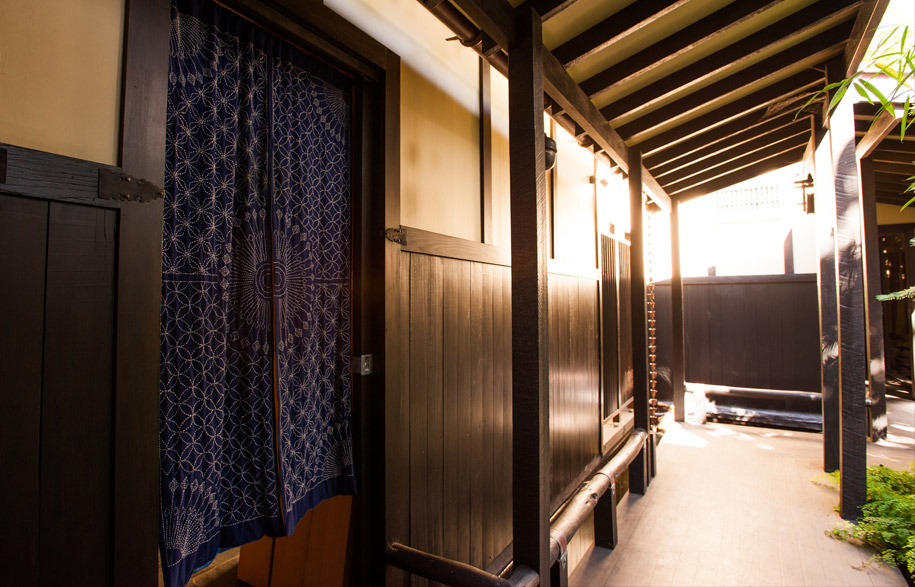 The staggered layout of the buildings, based heavily on the 8-tatami mat size of each guest room, ensures every turn of the corner on the walkway reveals something new. As guests venture deeper, sandstone gives way to Japanese style rock work, bamboo and hidden gardens. The noise from the street fades.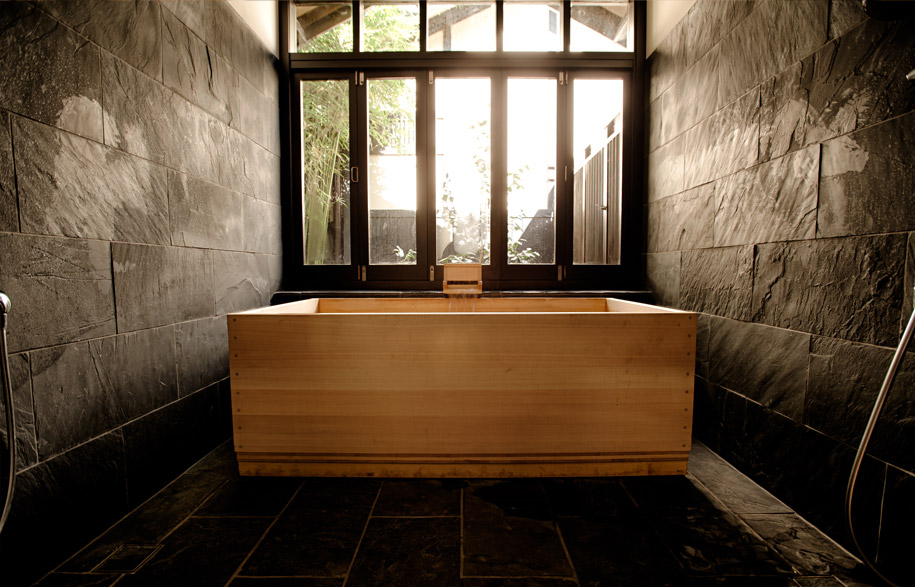 The sound of flowing water leads to a Japanese-style bath-house, signified by the traditional noren fabric in its doorway. Within, the genuine hinoki cypress bath is set in stark contrast against the black slate walls and floor, suffusing the space with a woody fragrance.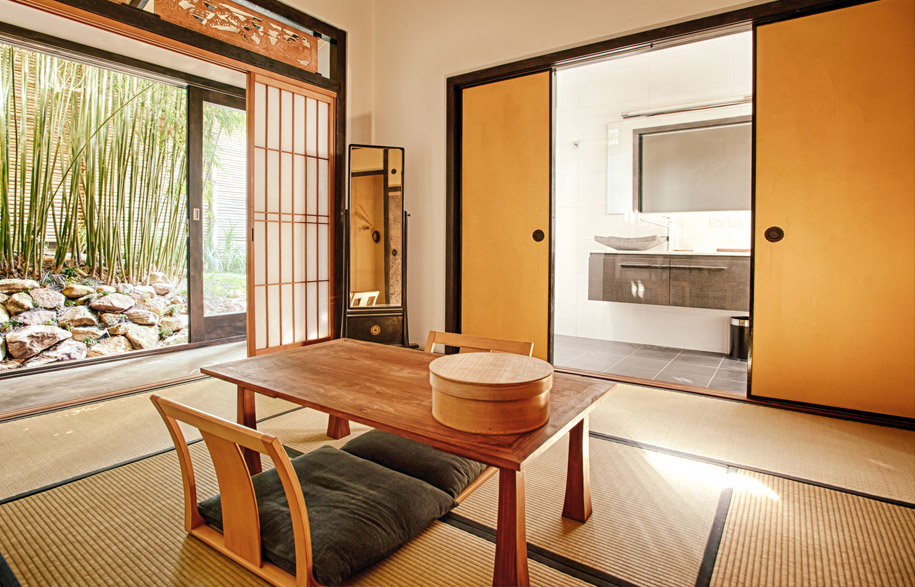 The final corner turned culminates in the arrival at one of two guest rooms, the cultural heart of the ryokan. Delicately patterned shoji doors slide away to reveal authentic tatami mat flooring, and a traditional tokonoma alcove. Modern comforts like a contemporary en suite are hidden behind intricate fusuma doors.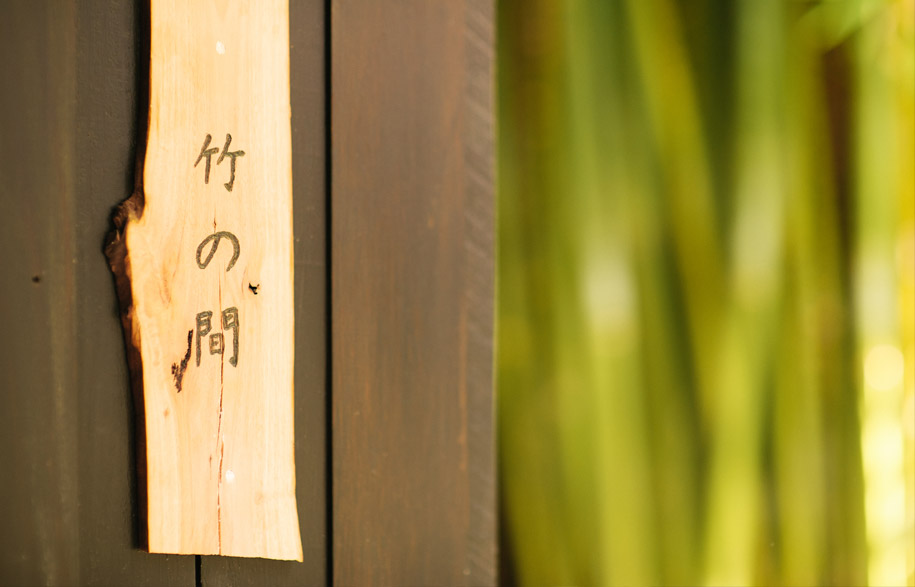 From doorway to guest room, a near-decade-long labour of love has resulted in a unique spatial experience, where traditional Japanese aesthetics are harmonised against the historical context of the property.
Ryokan Gojyuan
ryokangojyuan.com
Images courtesy of Isaac Leung
pireze.com
Tags: Ryokan Gojyuan
---