With the rise of apartment living and mass urbanisation in Australia's capital cities, it's hard to find the space to accommodate the grandiose homes that once were a part of the Australian dream. Dan Gayfer Design's High House is a renovated terrace that re-invents inner city terrace living, incorporating "a high level of functionality, flexibility, interaction and detail in a house with high ceilings, a high roofline and high levels of natural light."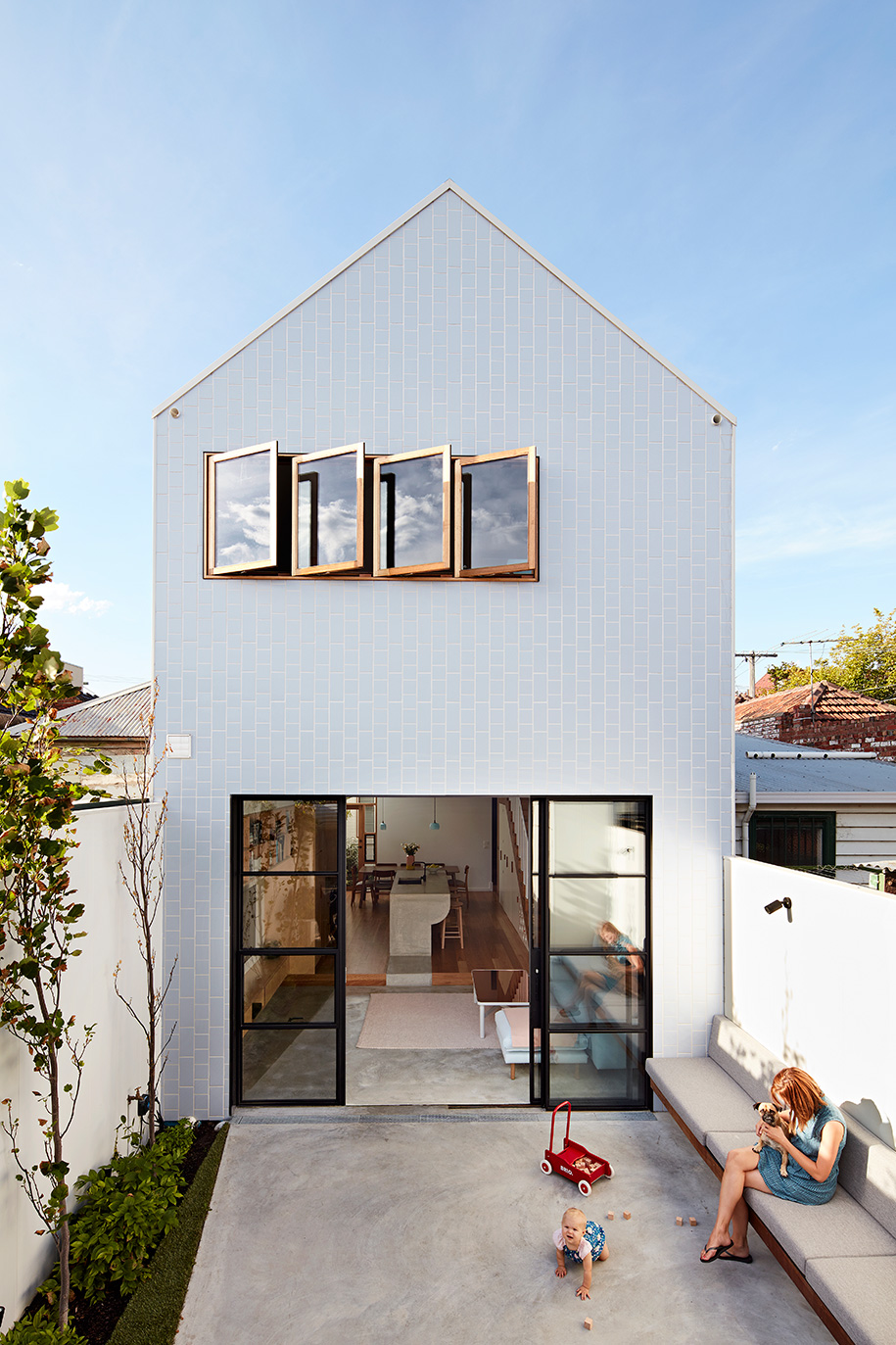 The heart of the design centers around flexibility, and a need to accommodate a young family with a four-year old daughter, and an active social life. As such, the home is open-plan, with a width of five meters and a multitude of spaces to allow for both small and large gatherings. Notably, the house is filled with strategically placed skylights, windows, and doors to allow for optimal natural lighting to filter into the home, accompanying the unusually high ceilings on both the ground and first floor.
Of the original terrace, only the original front two rooms were retained, and the ultimate design of the High House focused on the organic everyday movements of its residents. For Gayfer, the sumptuous fit and design out of the upstairs terrace and the outdoor courtyard, "facilitates the client's tendency to lounge, dine, rest and entertain outdoors whenever possible," making liberal use of marine grade custom upholstery and custom seating.
One of the most striking features of the house is a playful use of pastel tiling both within the bathroom, and outside, with soft pink tiles lining the upstairs terrace, and a light grey for the kitchen splashback and island. The bathrooms are tiled in muted baby pink and sky blue respectively, contrasted with timber, white porcelain, and black fixtures, giving the spaces a warm and contemporary feel. The advantage of having the client's family member as a tiler facilitated this, as well as the unconventional tiling of seats, benches, balustrades, and remarkably, the entire façade of the rear of the house itself.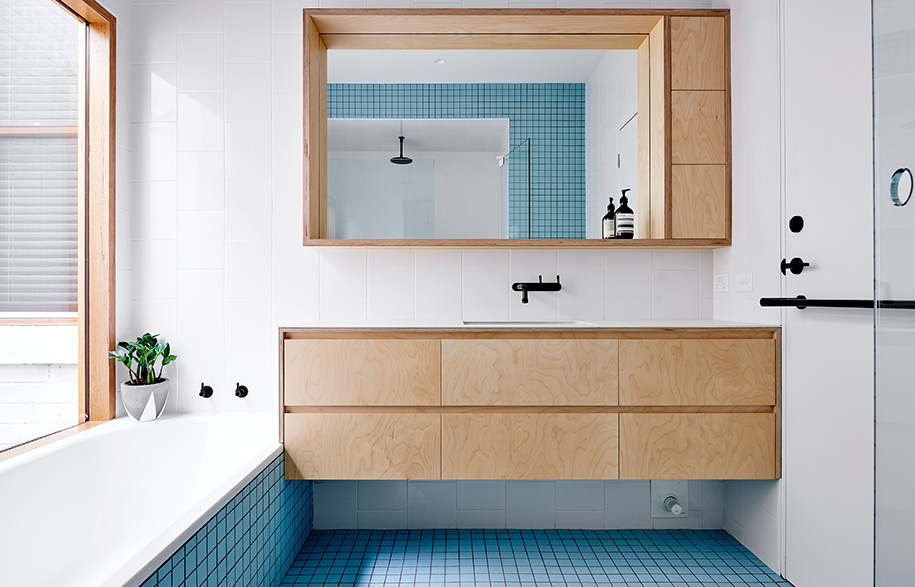 "Significant emphasis was placed upon encouraging interaction, between small and large groups of occupants, in all living spaces," continues Gayfer. The sliding doors are easily moved boundaries to expand space as needed between the indoors and out, and each design feature of the home from ledges to steps, to built-in furniture and benches, "are all purposefully located to facilitate and promote conversation and activity between occupants."
Dan Gayfer Design
dangayfer.com
Photography by Dean Bradley.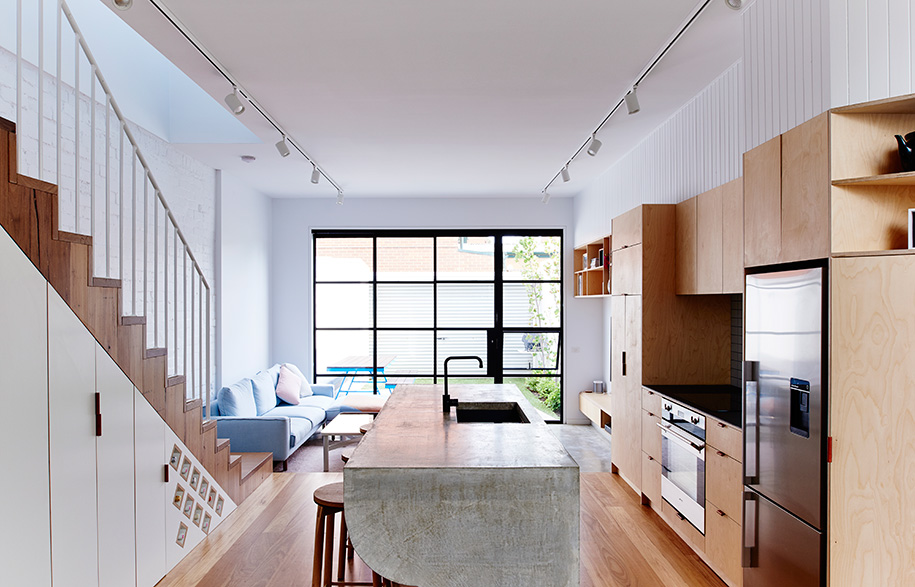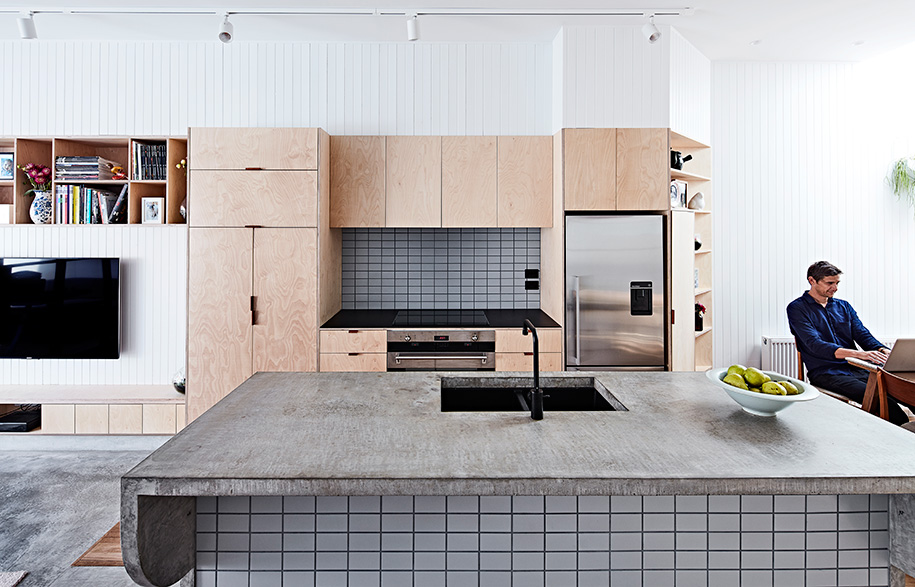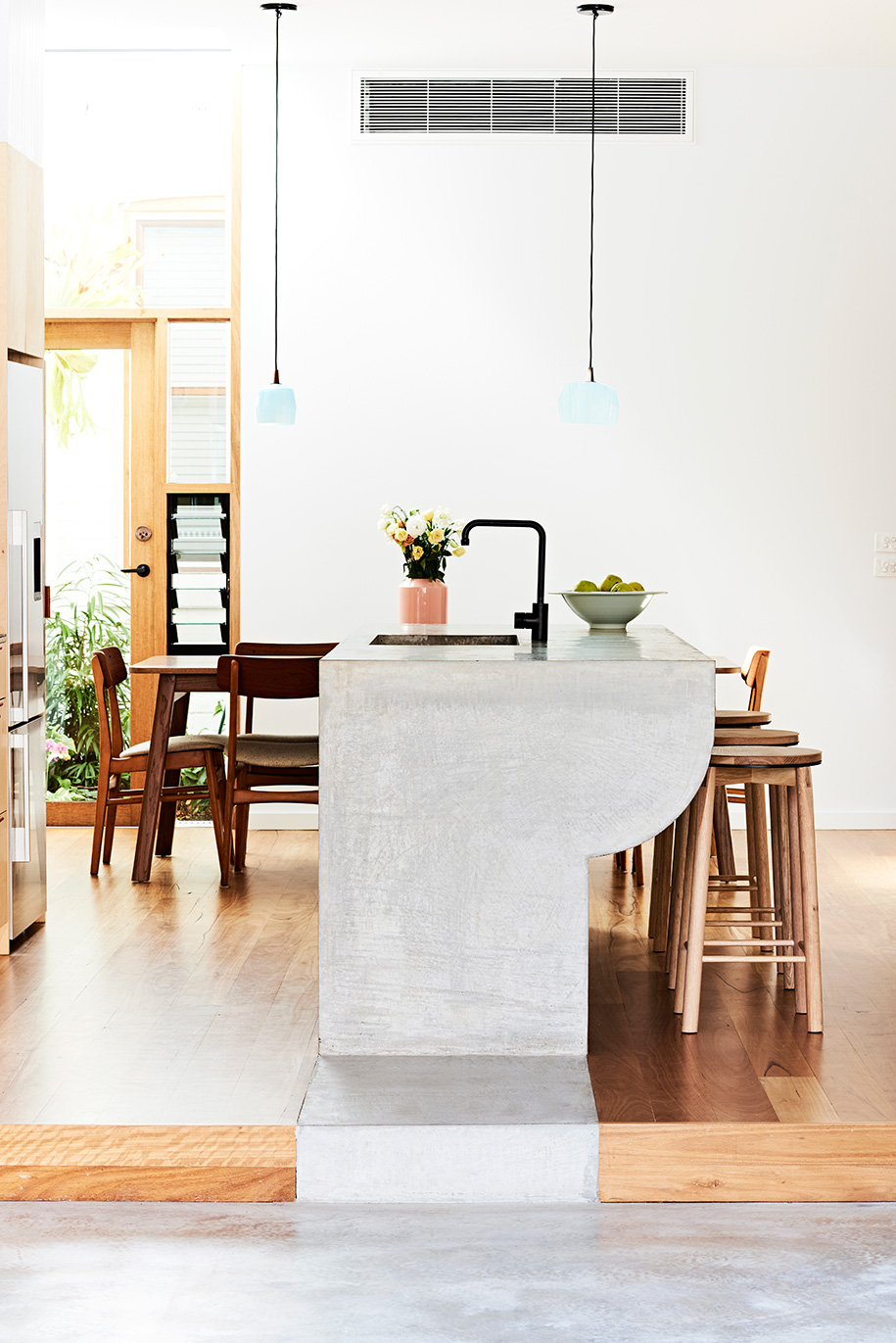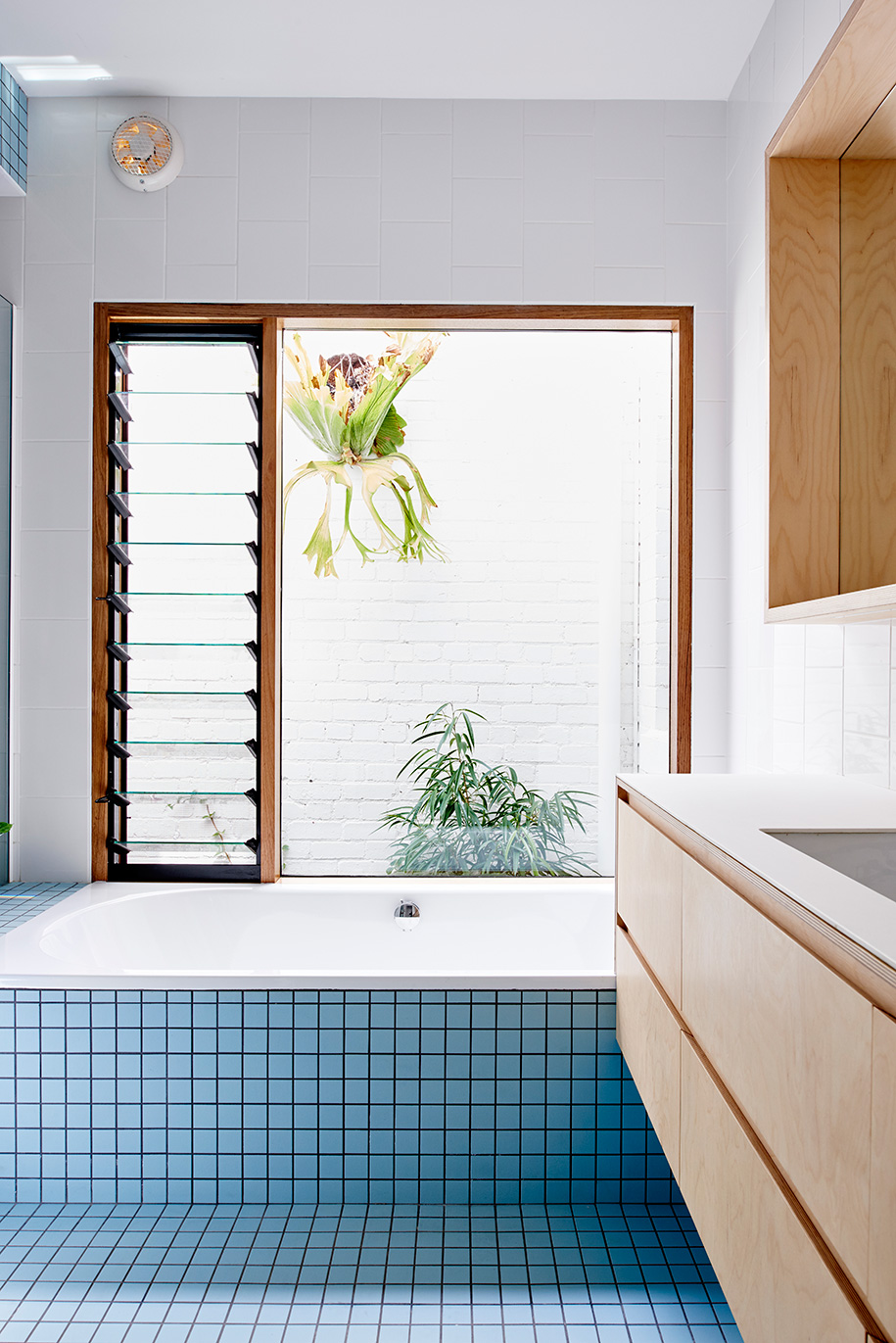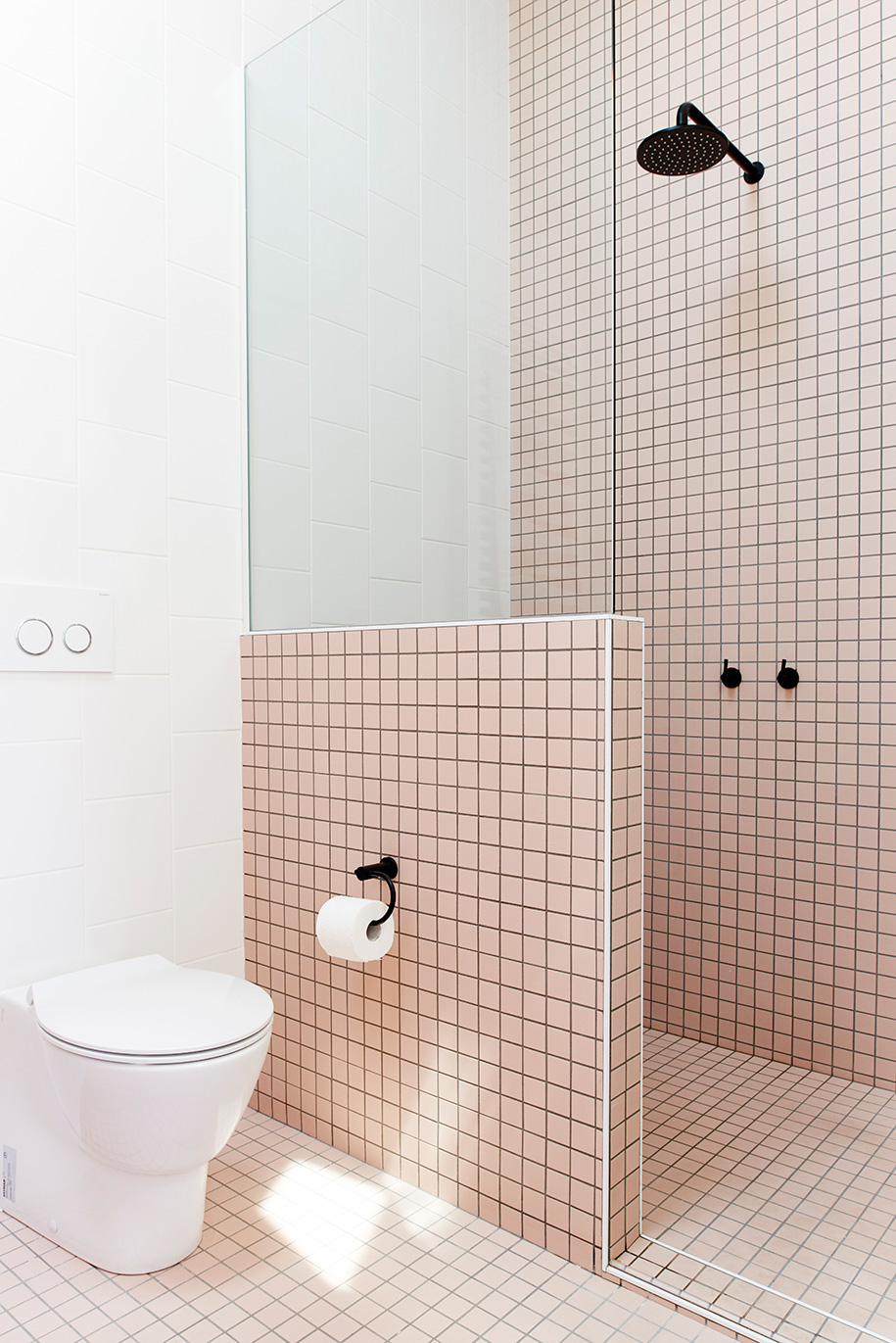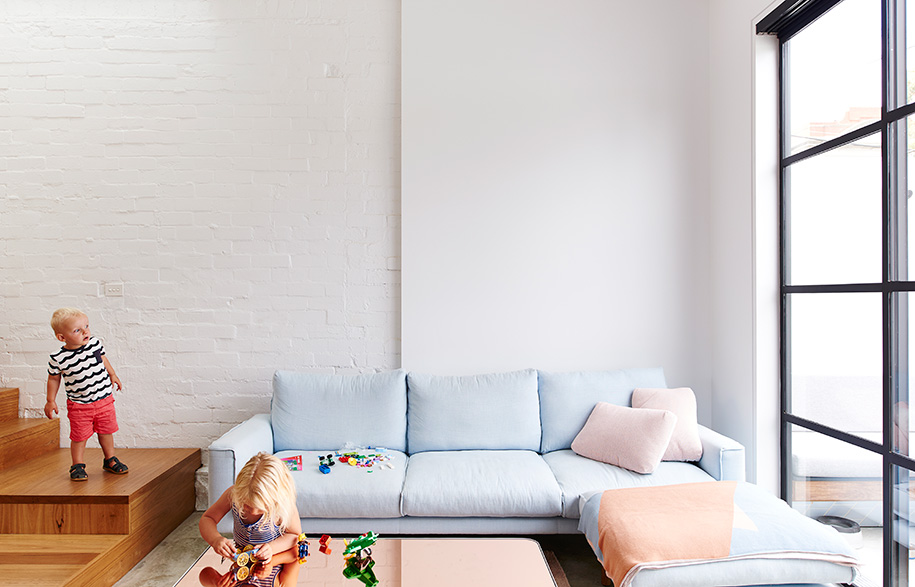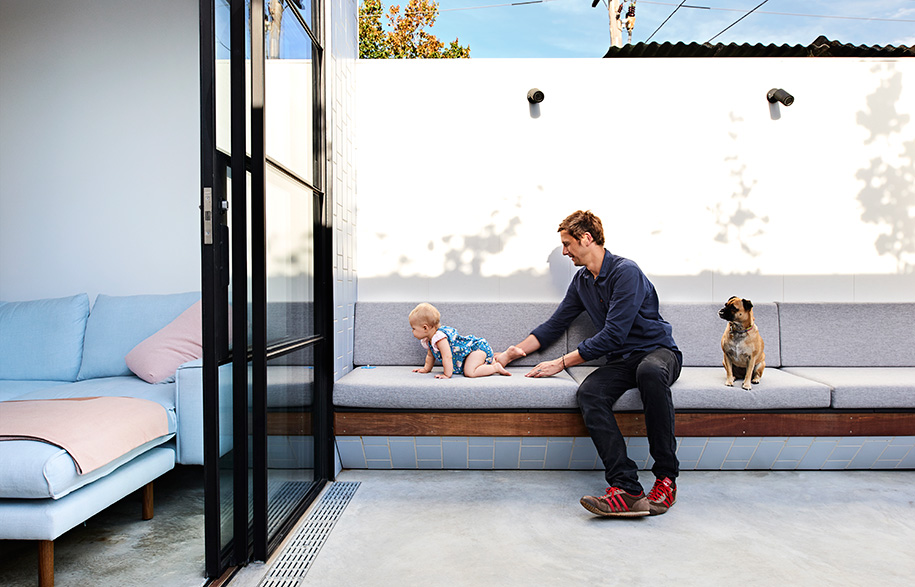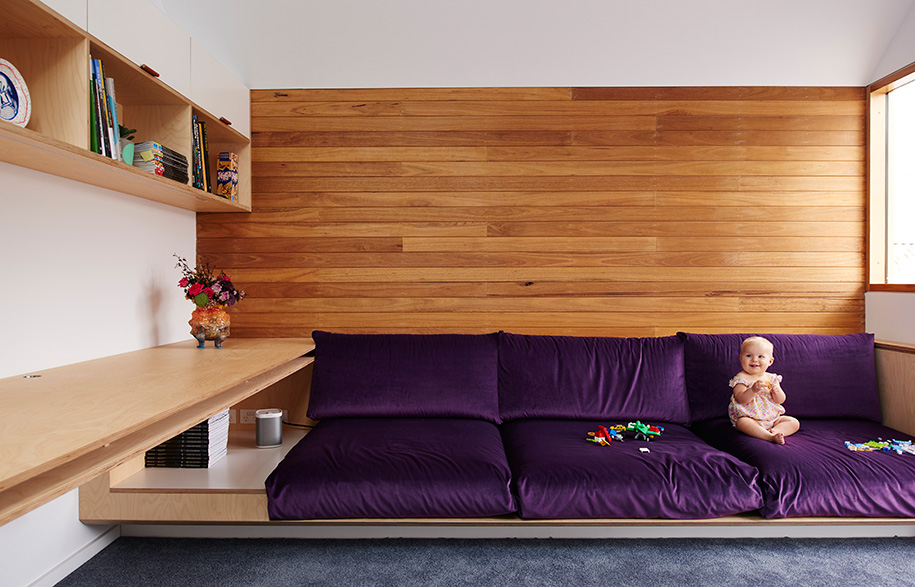 ---