Combine a hip food court with a luxe cocktail bar, and you might get something like Hightail – a new hotspot set to breathe life to a notoriously overlooked part of Melbourne.
Australian Bar Holdings approached Technē Architecture and Interior Design with a brief to create a high-impact venue within a generous tenancy at the base of Collins Square in Docklands.
With the client having recently merged with 100 Burgers, known for their Welcome to Thornbury Food Truck Park, the 950-seat space cleverly integrates individual kiosks for Belle's Hot Chicken, Super Taco, and the ever-popular Mr. Burger. Catering to roughly 20,000 workers in the buildings above, Hightail was formed with the vision of providing the perfect backdrop for after-work drinks descending en masse.
"It's a big venue and it's designed for big volumes," says Nick Travers of Technē Architecture and Interior Design.
Situated within a corporate environment, Technē had a lot of heavy lifting to do with the design. "We didn't have the benefit of a quaint corner site in the inner city," explains Nick. "So we really had to think about elements that would make it feel pub-like."
Essential to creating that atmosphere is the positioning of the two main bars close to the two entrances – immediate visibility is key. In the absence of a beer garden, the design features a space at the entry with a glass roof, which brings an outdoor feel. Other aspects referencing the classic pub ambience include the highly decorative floor treatment, as well as foot rails and bull-nose shaped bar tops.
In crafting a playful, convivial venue, Technē latched on to the idea of an oasis-type space. Reference imagery came from Graeme Base's books, particularly The Waterhole, as a neat colloquialism for a public bar. "So through that story of a jungle filled with animals and colour, we hit upon this vibrancy and lushness. We took that idea and abstracted it to turn it into the fit-out we have," says Nick.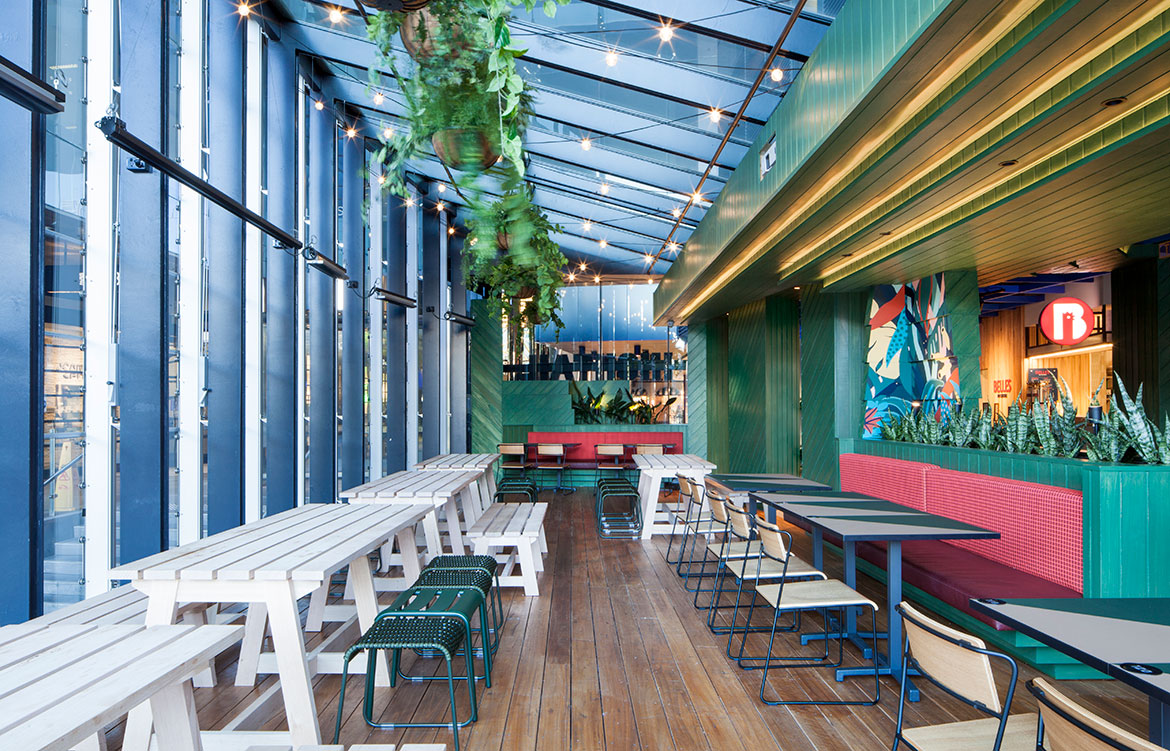 Responding to the needs of the modern foodie, Hightail is the latest in a wave of venues embracing the casualisation of the dining experience. Fast food doesn't mean junk food, and in an era of endless choice, the amalgamation of fancy food courts with a place to pop a few cheeky bottles may just be the way of the future for hospitality.
"If you're out somewhere with your mates, often people order share plates, but everyone wants something different," says Nick. "With Hightail, everyone gets what they want – and I think that's the real strength of the offering. It's quite a unique combination of uses."
Technē
techne.com.au
Photography by Charlie Kinross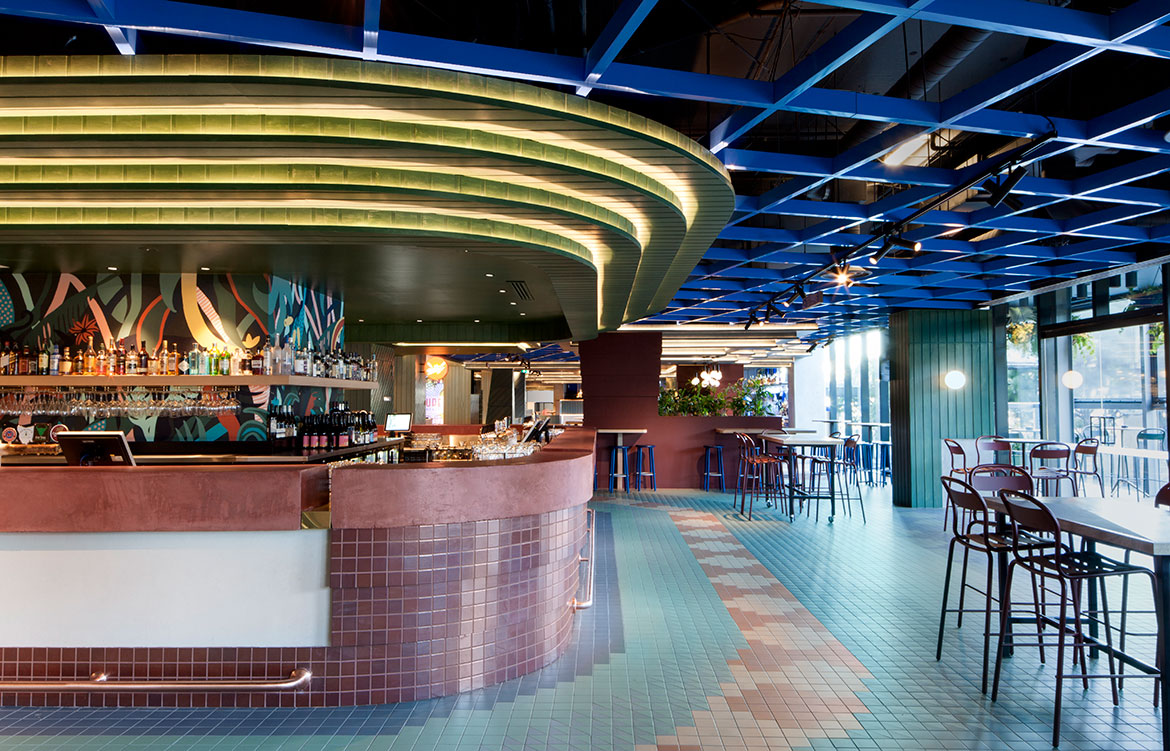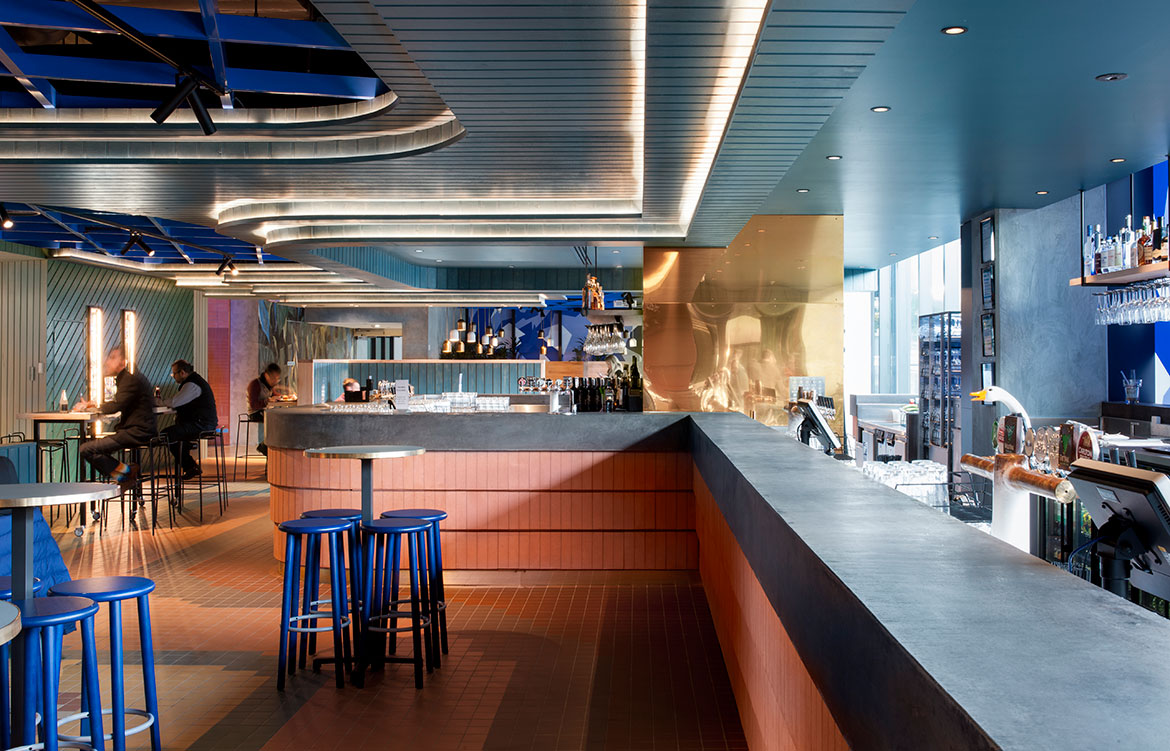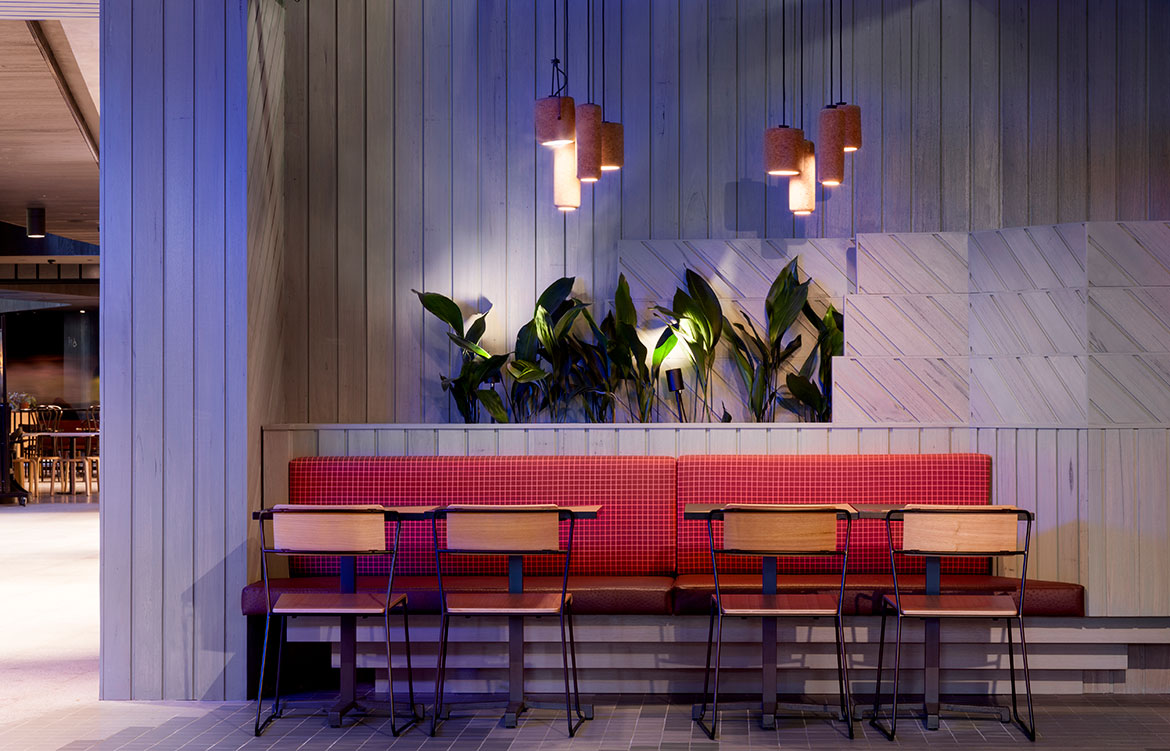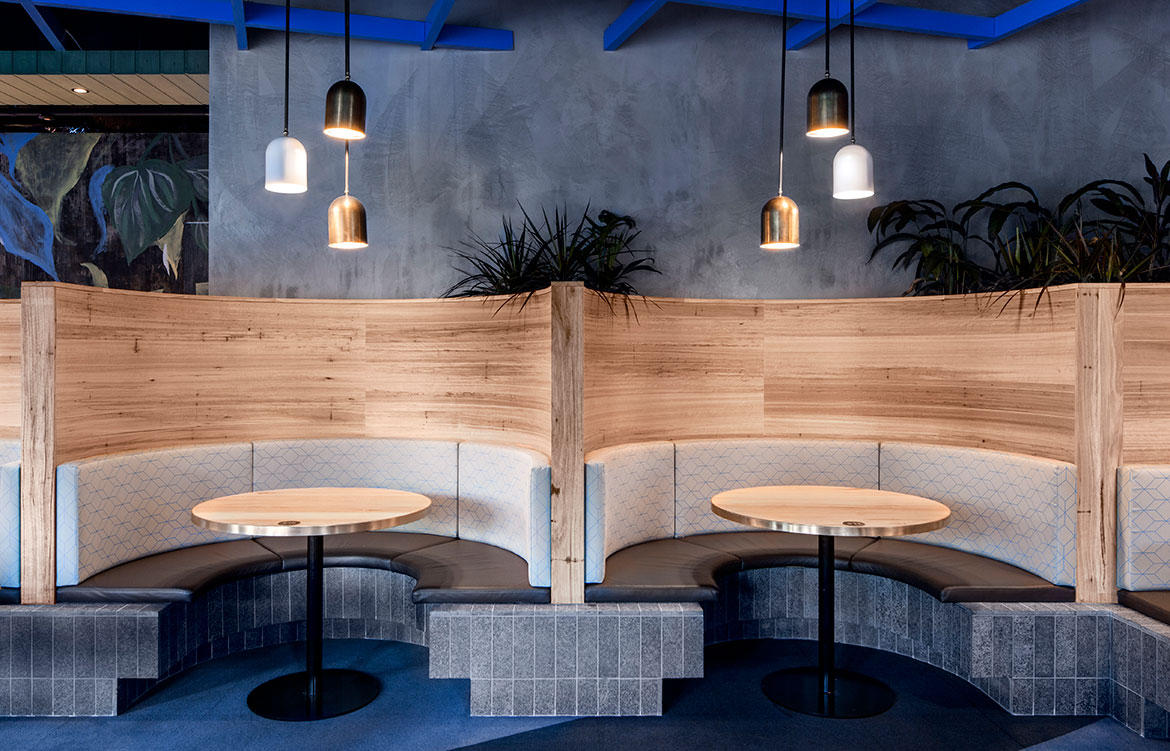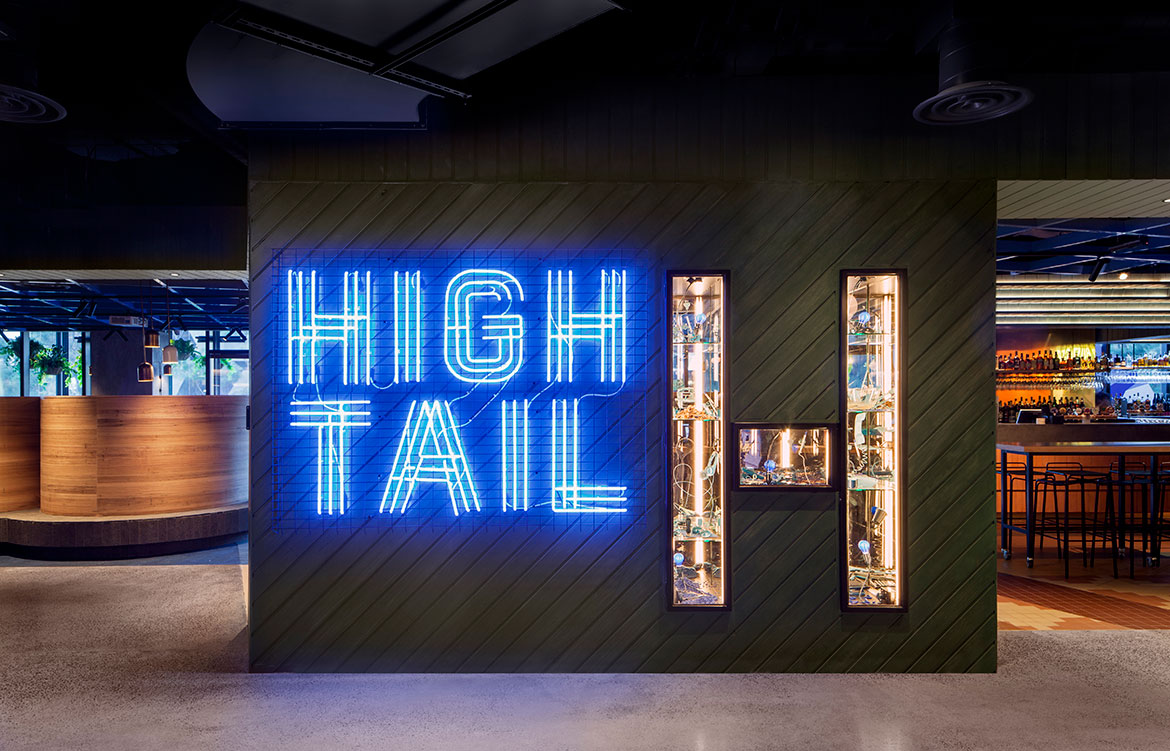 ---