A home to create childhood memories, the Brighton East home by architect Dan Gayfer Design is a charming, yet practical dwelling designed for play and precious family time.
"The clients wanted to ensure, that upon their permanent return from working abroad in Singapore, that their Californian Bungalow could accomodate their now hectic lifestyle with three primary school aged children," explains Dan. "The design needed to significantly increase the functionality of all existing spaces through specifically responding to how the family wanted to use their house upon their return. The result is a highly customised design that is reflective of a highly energetic, interactive and social family."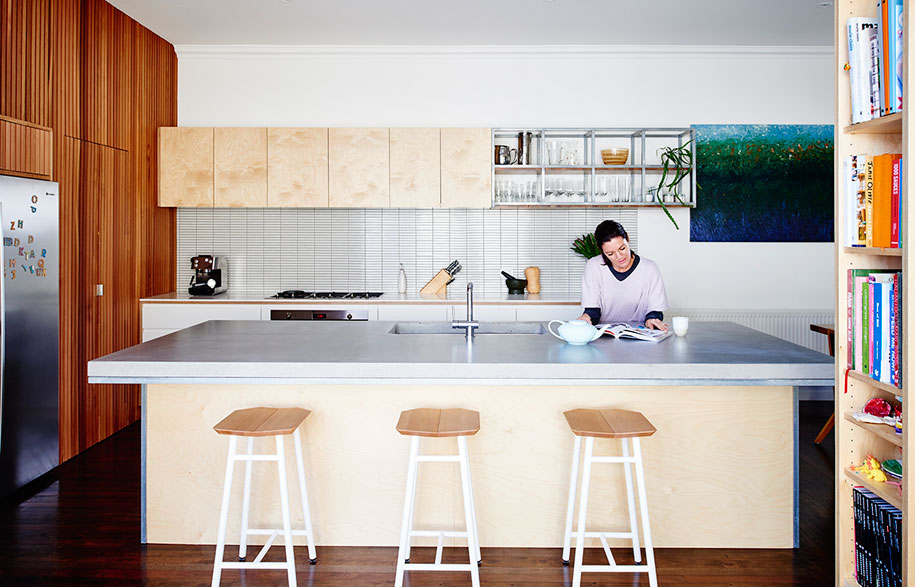 The overall style of the Brighton East home, especially evident in the kitchen/dining area, could be described as somewhat modest industrial although there are enough clean lines to bring modern, minimal characteristics to the design. To meet the diverse functional requirements of the main area – cooking, dining, entertaining, homework, painting, drawing, reading – the space was strongly considered from a human element. "We wanted to not only facilitate all of the above activities, but allow them to occur comfortably and even simultaneously," says Dan. "We considered how people, both small groups and large, would move and interact throughout the space and how this would impact adjacent areas."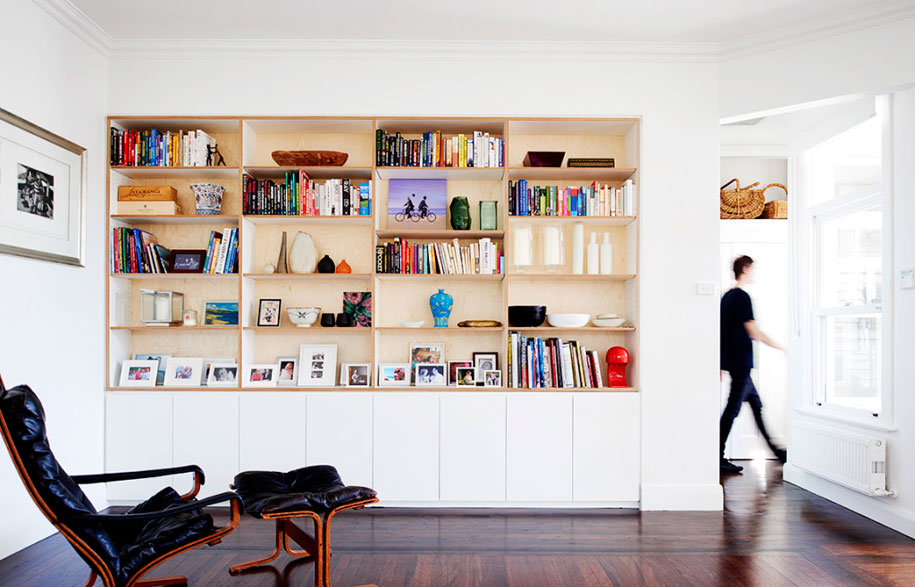 The bathroom and ensuite interiors are discreet other than spotted gum cabinetry that is both a focal point and link to materials employed in other rooms. Western red cedar lining boards, spotted gum battens and Russian birch plywood industriously combine with steel, ceramic tile and burnished concrete to result in an unpredictable yet flexible kitchen that is highly customised to the needs of a young and energetic family.
Dan Gayfer Design
dangayfer.com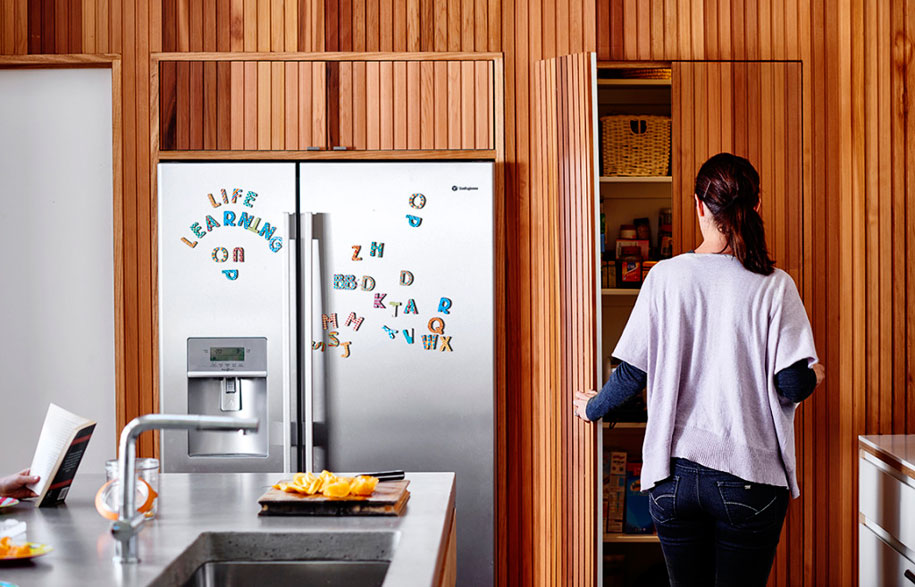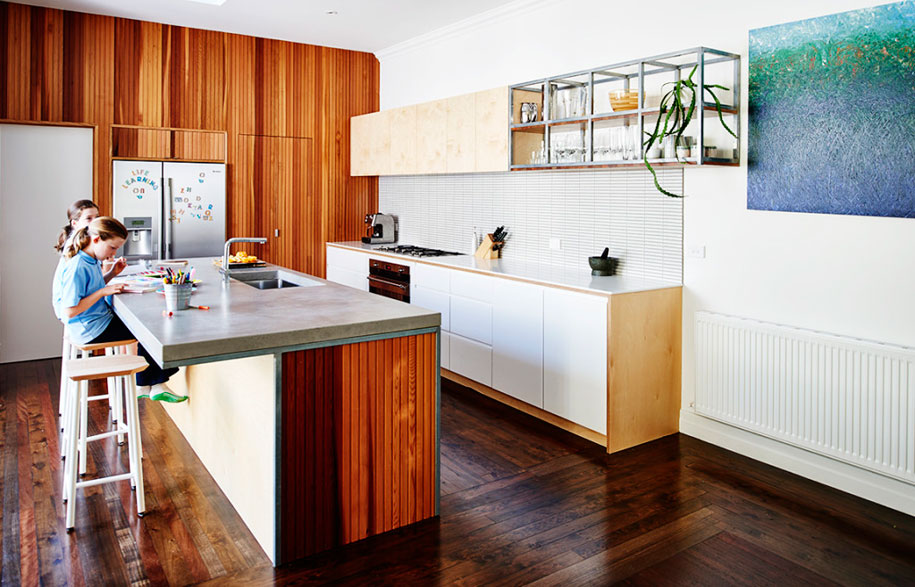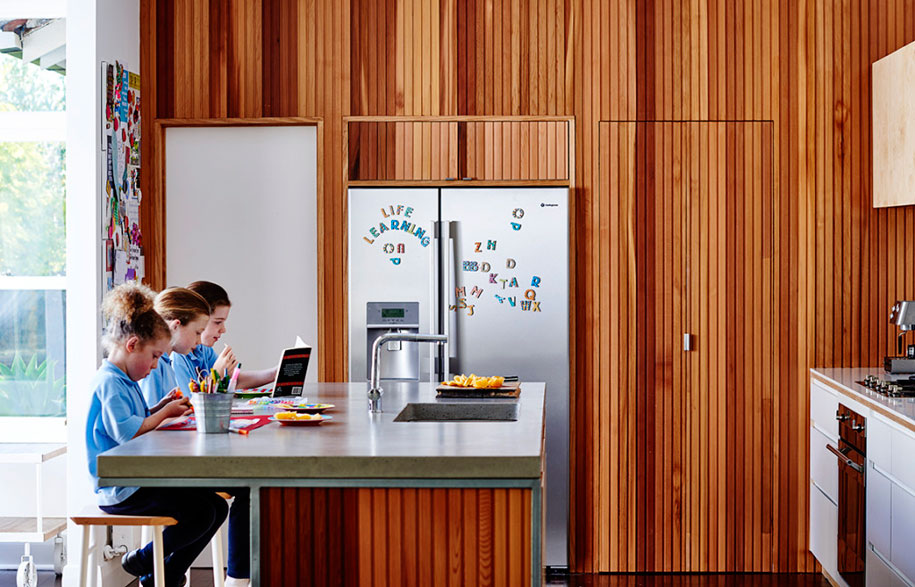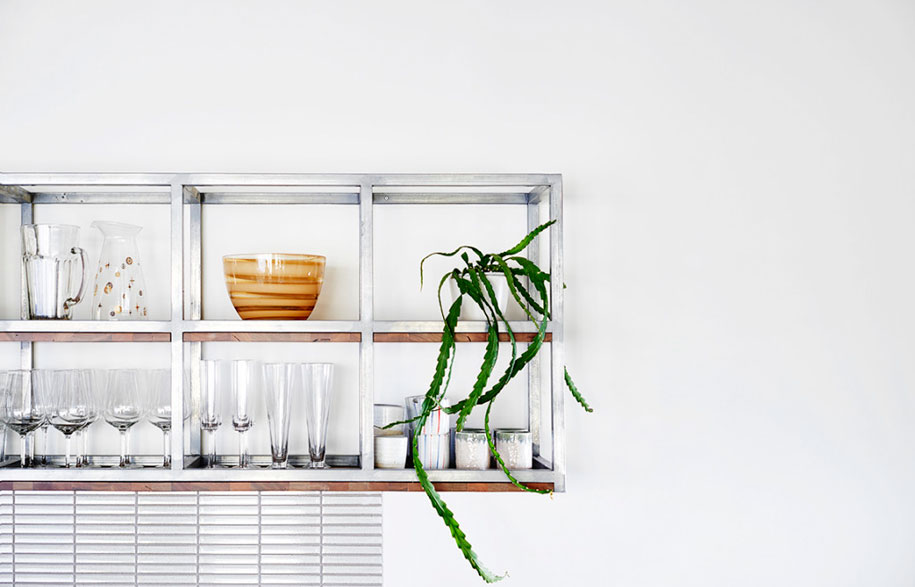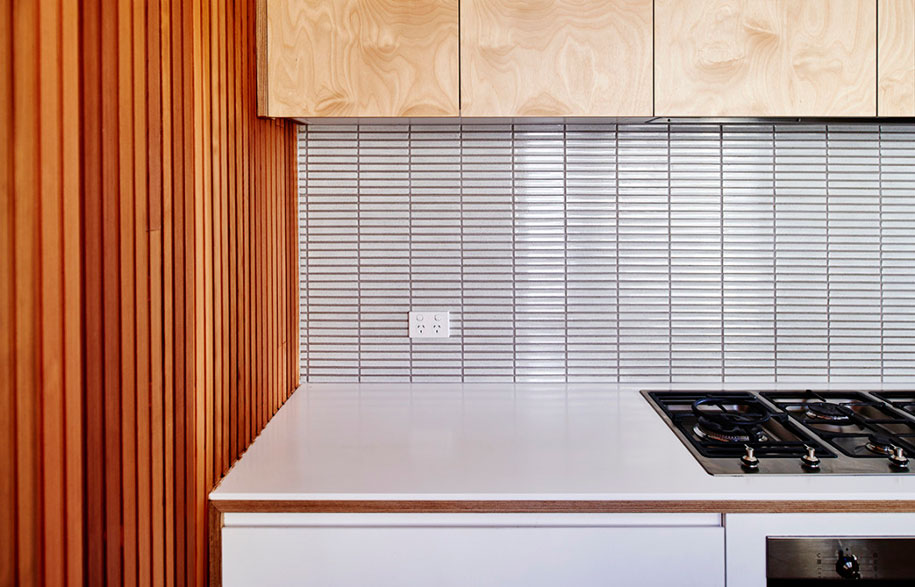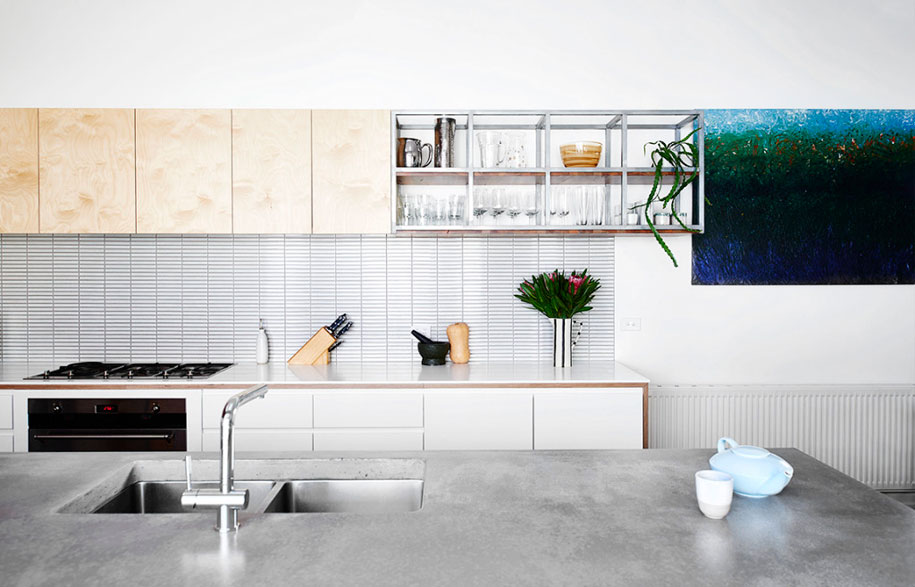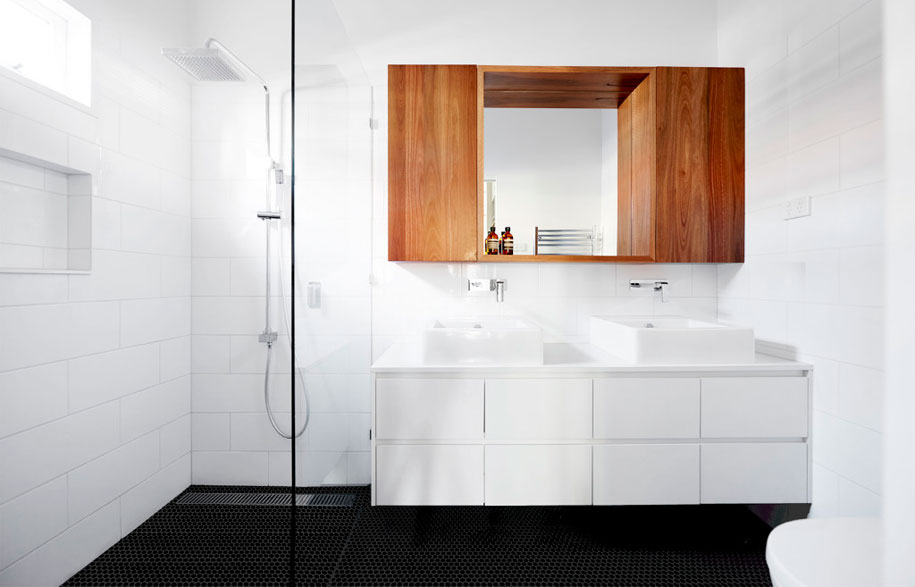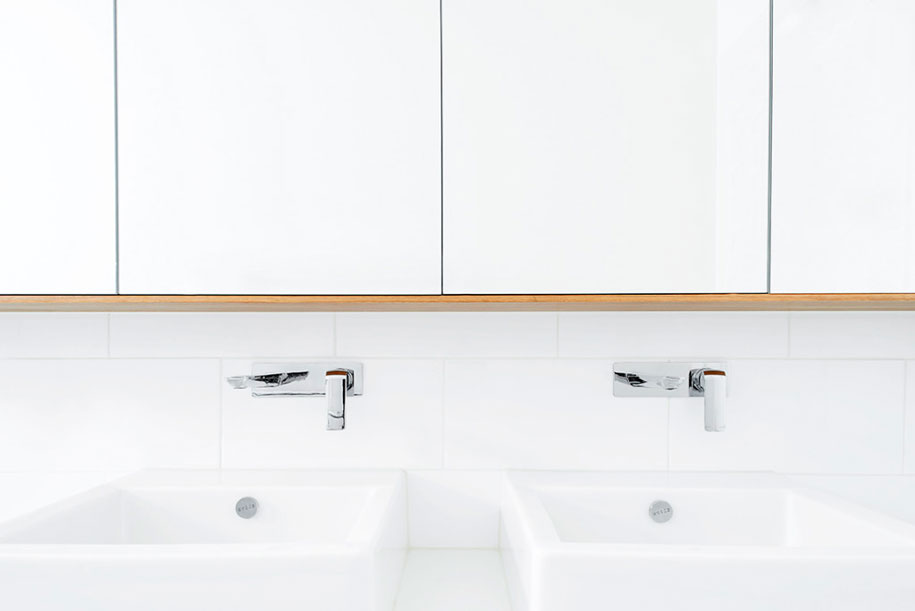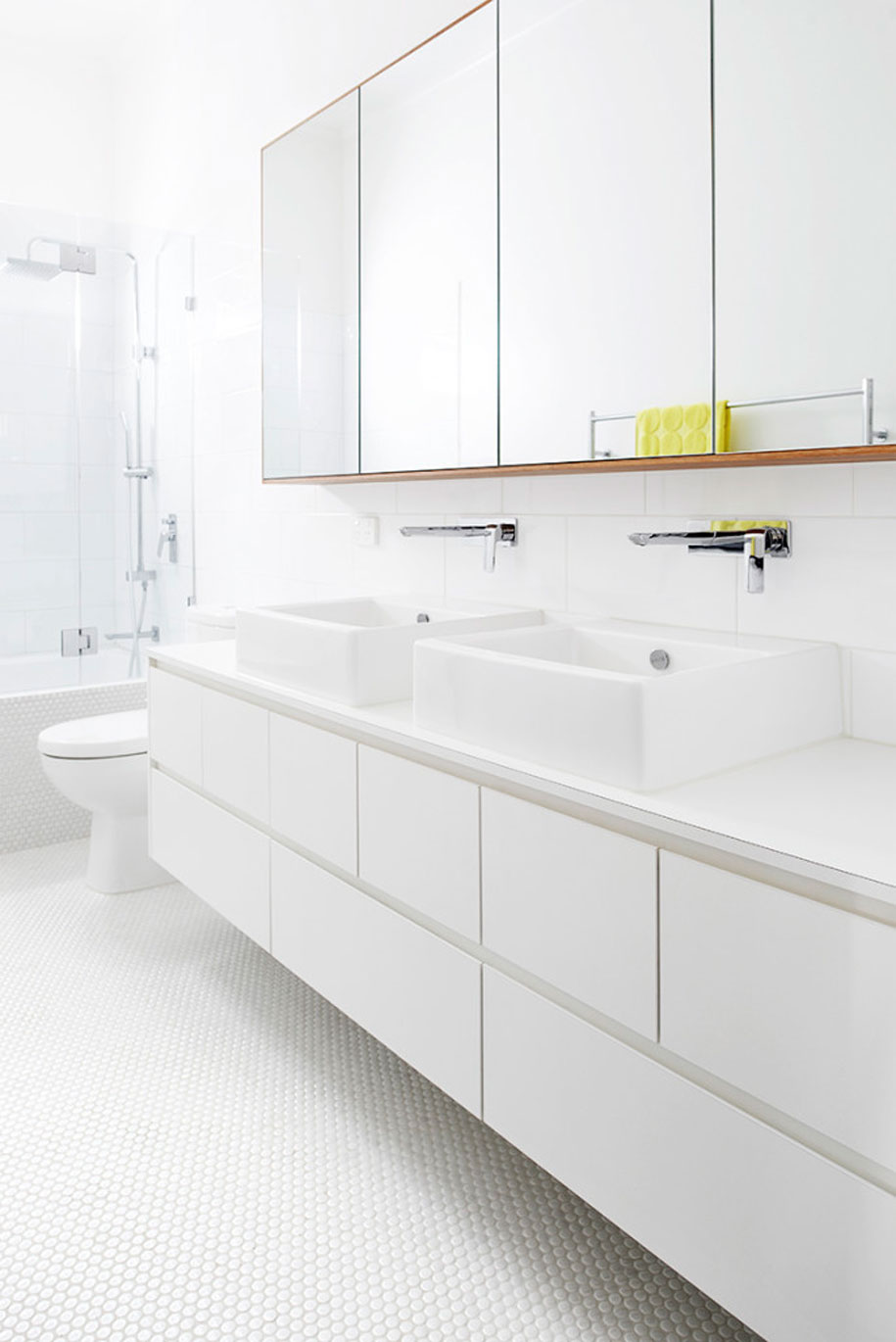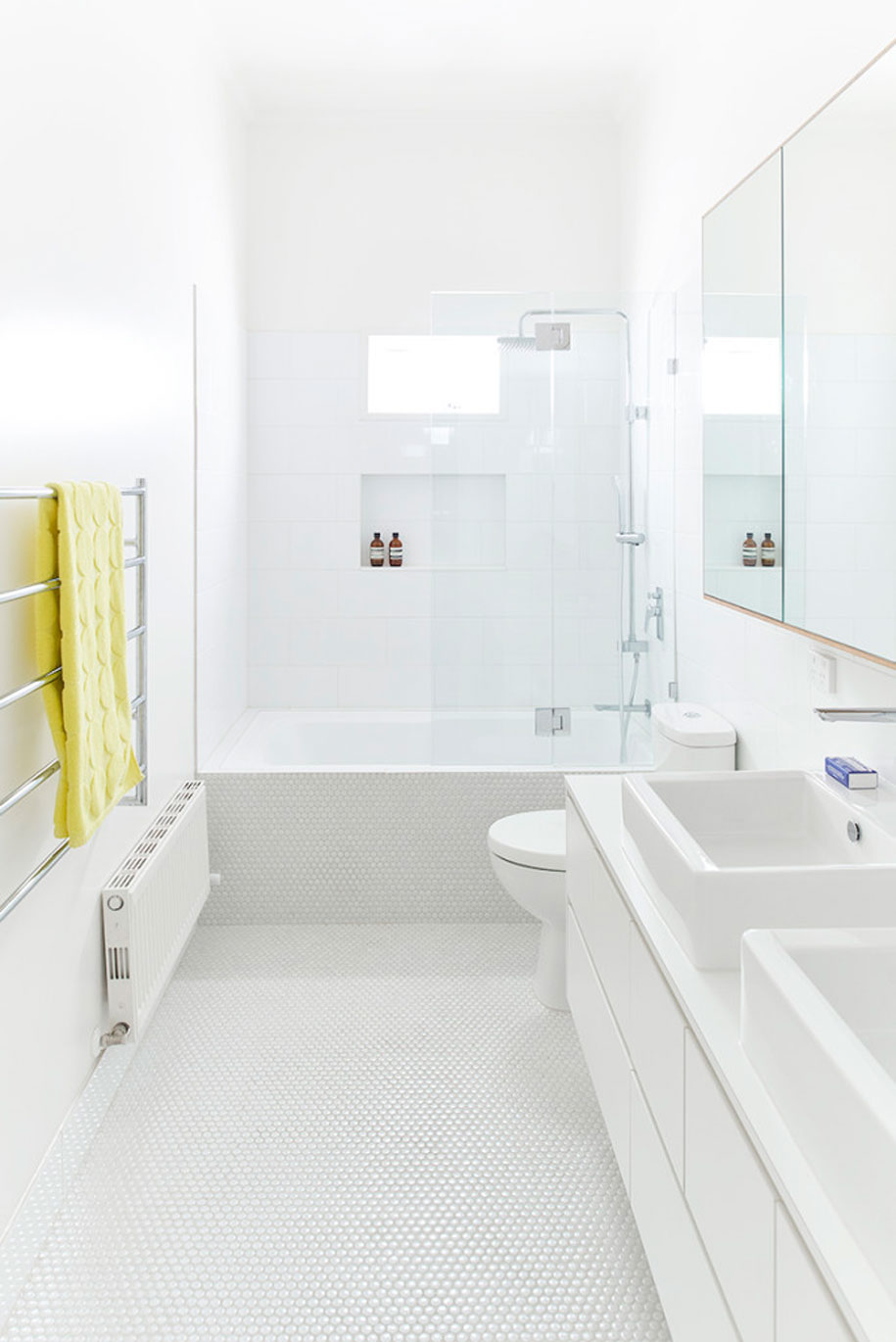 ---