Almost 20 years on and the Arthur and Yvonne Boyd Education Centre is still as intriguing a design as it was when first built in 1999. Impeccable architectural prowess would have you thinking this was a contemporary build, but this year actually marks the centre's 19th.
Situated in Riversdale on the South Coast of New South Wales, the land originally belonged to Arthur Boyd, who bestowed it to the Bundanon Trust in 1993. In 1994 the Artists In Residence program was launched, and in 1999 this beautiful building was erected to house the program. Designed by Australia's only Pritzker Prize laureate Glenn Murcutt in conjunction with Wendy Lewin and Reg Lark, the property is considered a masterwork.
Inspiration for the design came from the surrounding landscape. "We designed the complex of buildings three times within three differing landscapes within the site," says Reg. "We gained more understanding of the place as we designed and eventually locked in our third location – perched up high, with the main hall on the axis of the river looking towards the sea and the accommodation wing sat on the river axis inland."
This striking design's original purpose was to provide accommodation to 32 school children, enabling them to study art with their teachers while allowing them to be privy to an inspirational natural environment — the same one that inspired Arthur Boyd for 26 years of his artistic career.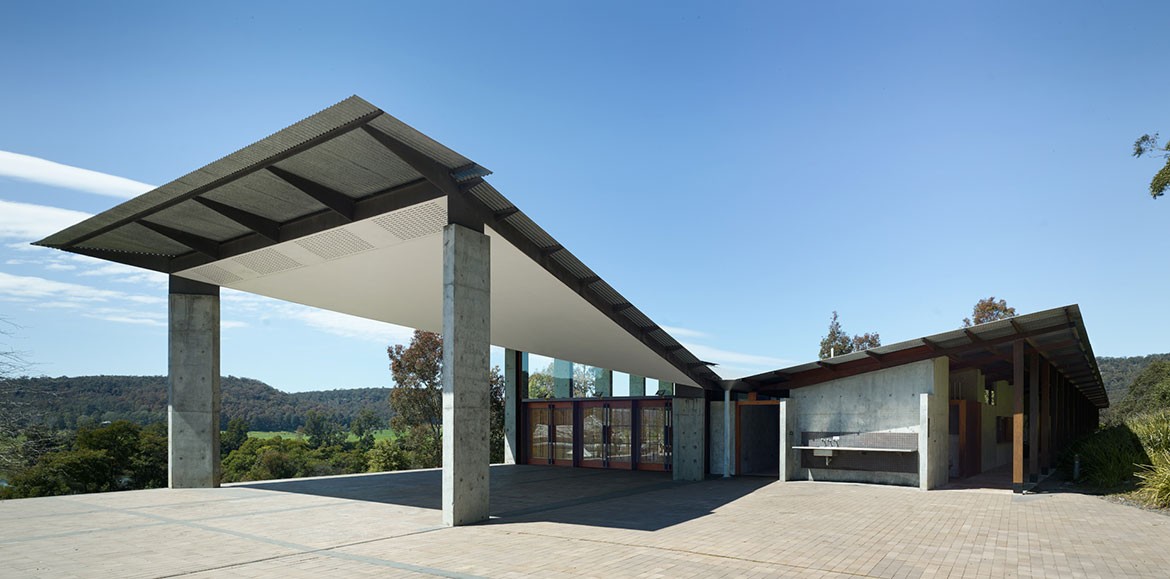 Glenn, Wendy and Reg stretched the building alongside the river, with its hall and blinkered sleeping areas facing it, bestowing each inhabitant with their own little piece vista. "The experience is somewhere between camping and a well-appointed hotel," says Reg, "the childrens' bedrooms cantilever out from the walls creating an outdoor sleeping experience." The grey concrete anchors the building to the ground and blends with the bush.
Change is afoot on the land here, though, with an announcement in April 2016 for a $28.5 million expansion plan, thus commercialising the area. Three new buildings including a new creative learning centre, the Boyd Art Gallery – which will house more than 3,800 items, 1,300 of those by Arthur Boyd among other notable Australian artists – and a new accommodation wing complete with 32 double bedrooms, a dining area and a new cafe and catering facility will be erected here.
The commercialisation of the site will undoubtedly impact the existing buildings and site, with Reg harbouring concerns about the impact this will have on the Boyd Education Centre. "Arthur's painting studio was the arrival point in our design," he says. "I feel that is lost now. Our building will be behind the new buildings thus lessening its strength." Reg, Wendy and Glenn are not involved in the new venture.
Reg Lark Architect
reglarkarchitect.com.au
Photography Luke Butterly
Dissection Information
Grade A off form concrete walls & structure
Recycled Tallowwood column and roof structure, linseed oil finished
Galvanised corrugated iron roof sheeting by Lysaghts
Hoop pine veneering over marine ply bedroom wing joinery
Blackbutt tongue & groove tung oiled bedroom wing flooring
230 x 110 brick paving by Boral throughout dining hall and entry
200 x 50 oregan timber sliding door frames
Brass top hung tracking and floor guides by Cowdroy
Stainless steel grated door track drainage by Stormtech
9mm acoustic slotted hoop pine ceiling panels to main hall
White Laminex Industries laminated 18 marine plywood kitchen joinery
Integrated stainless steel bench tops and sinks
Integrated fridges by Lieberr
Gas cooktop and electric oven by AEG
Abloy D32 stainless steel joinery handles
Wall face wc's and basins by charoma
Tap ware by Vola Australia
We think you might also like Binh Thanh House by Vo Trong Nghia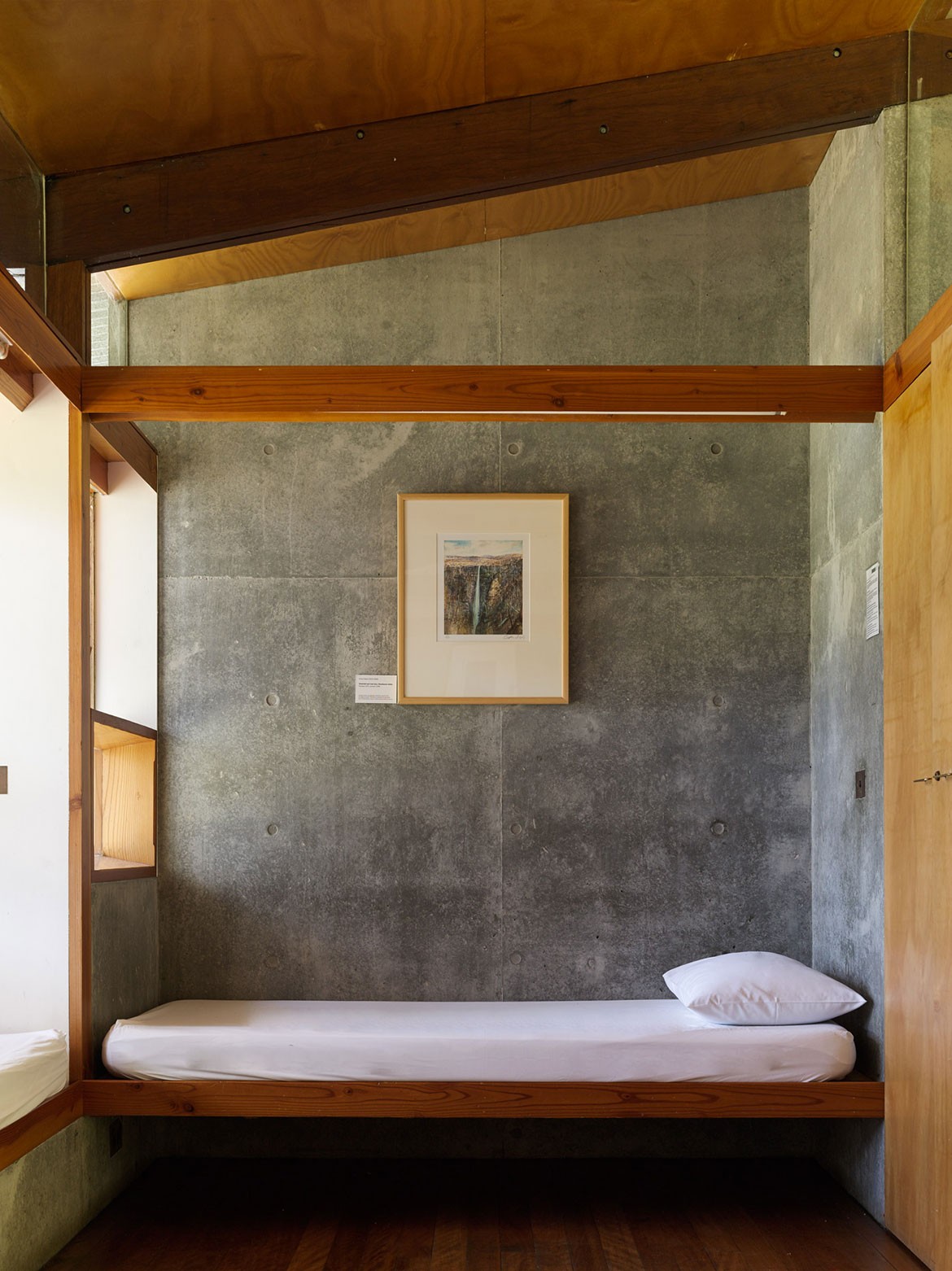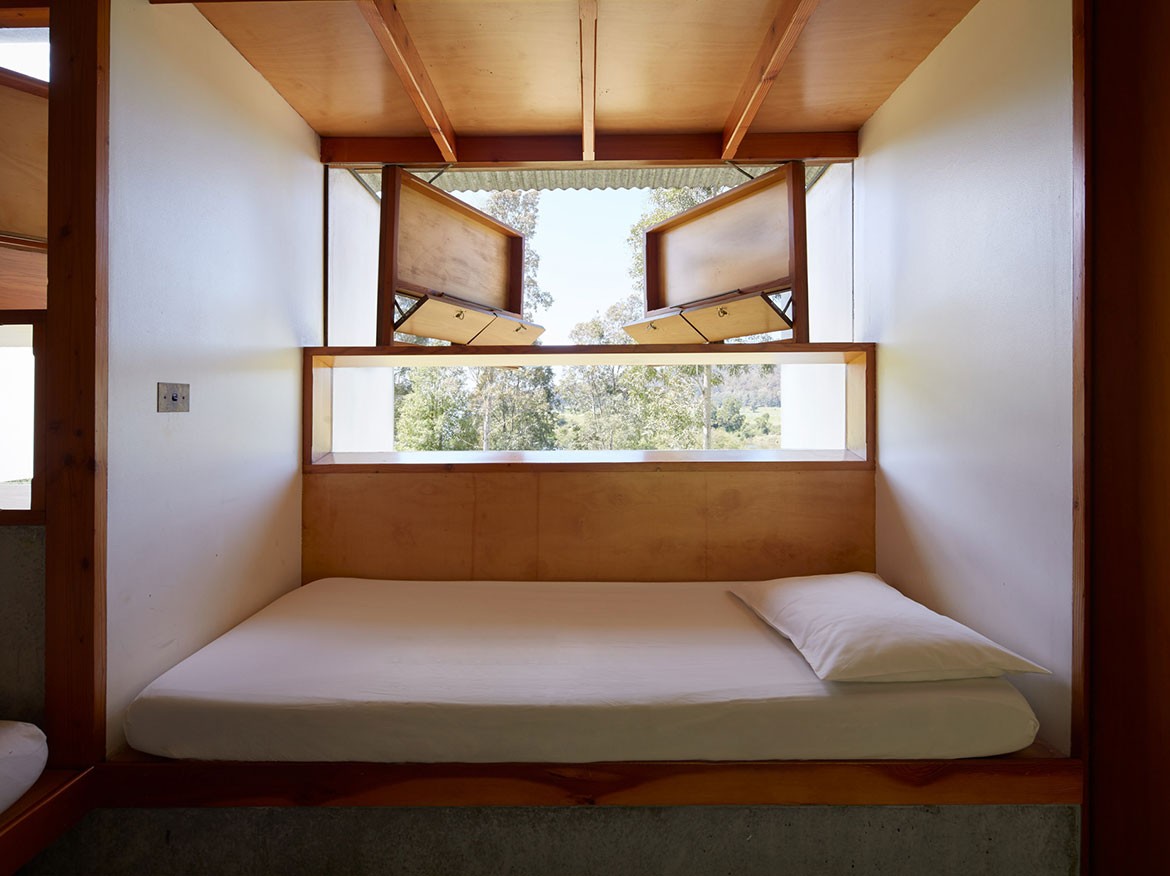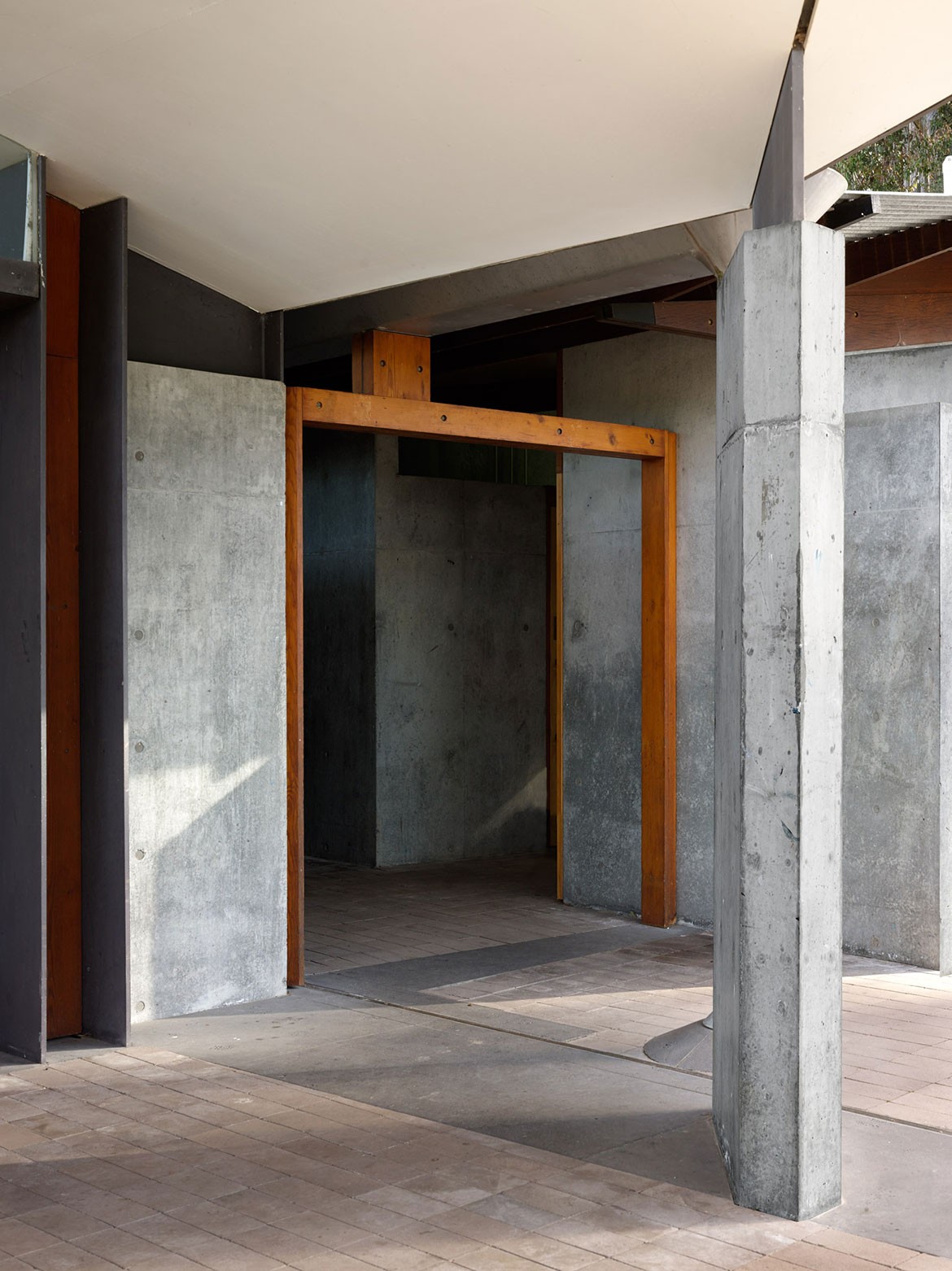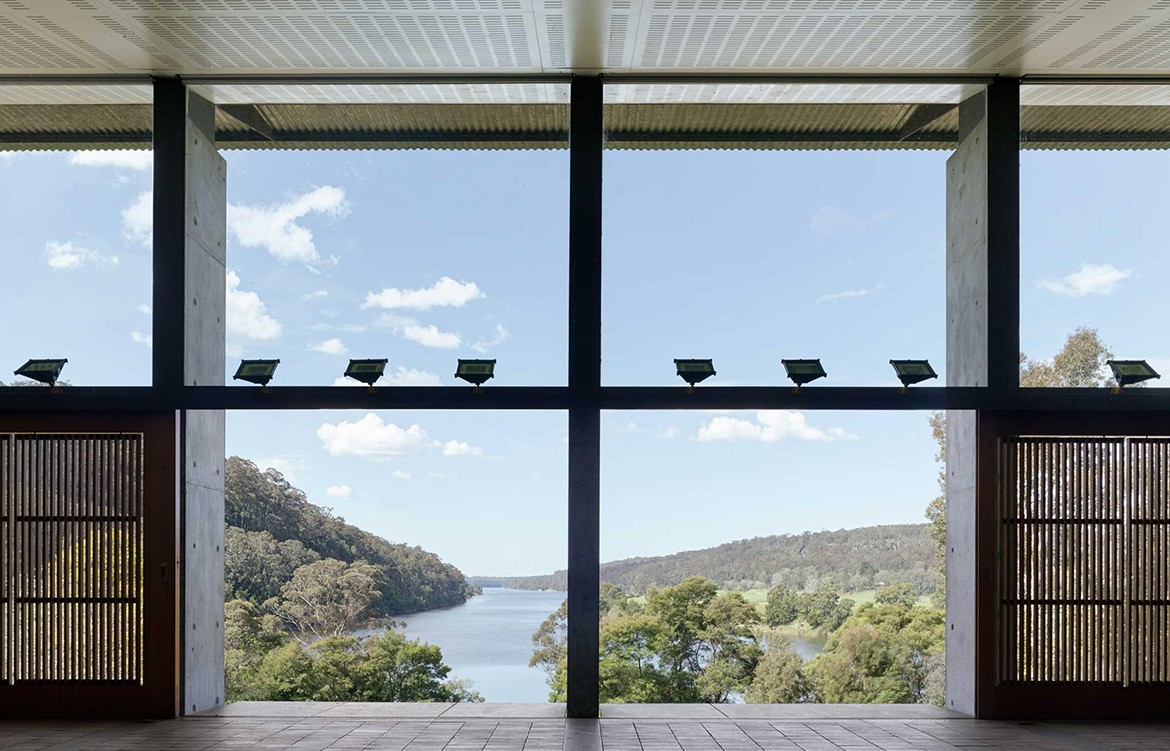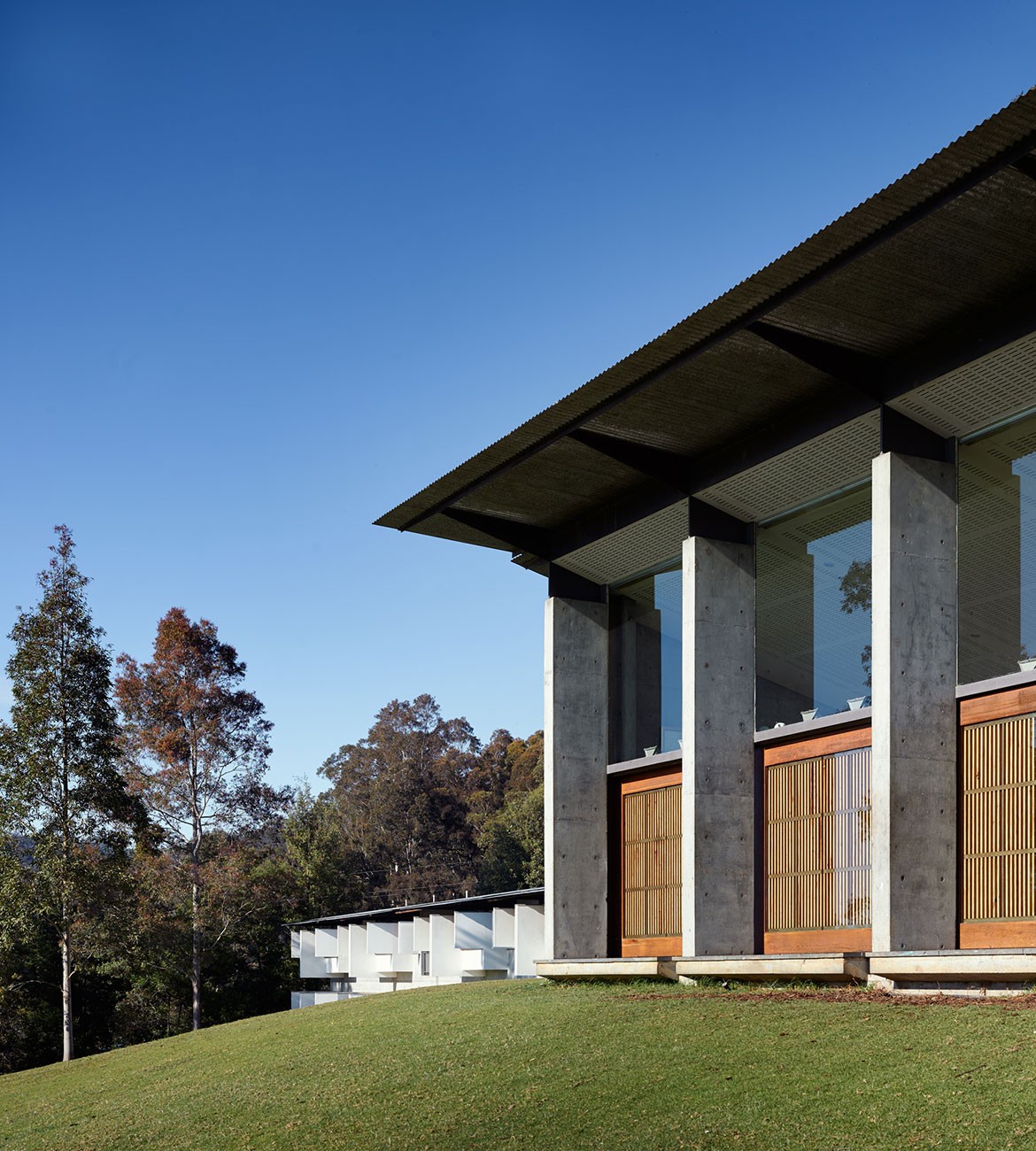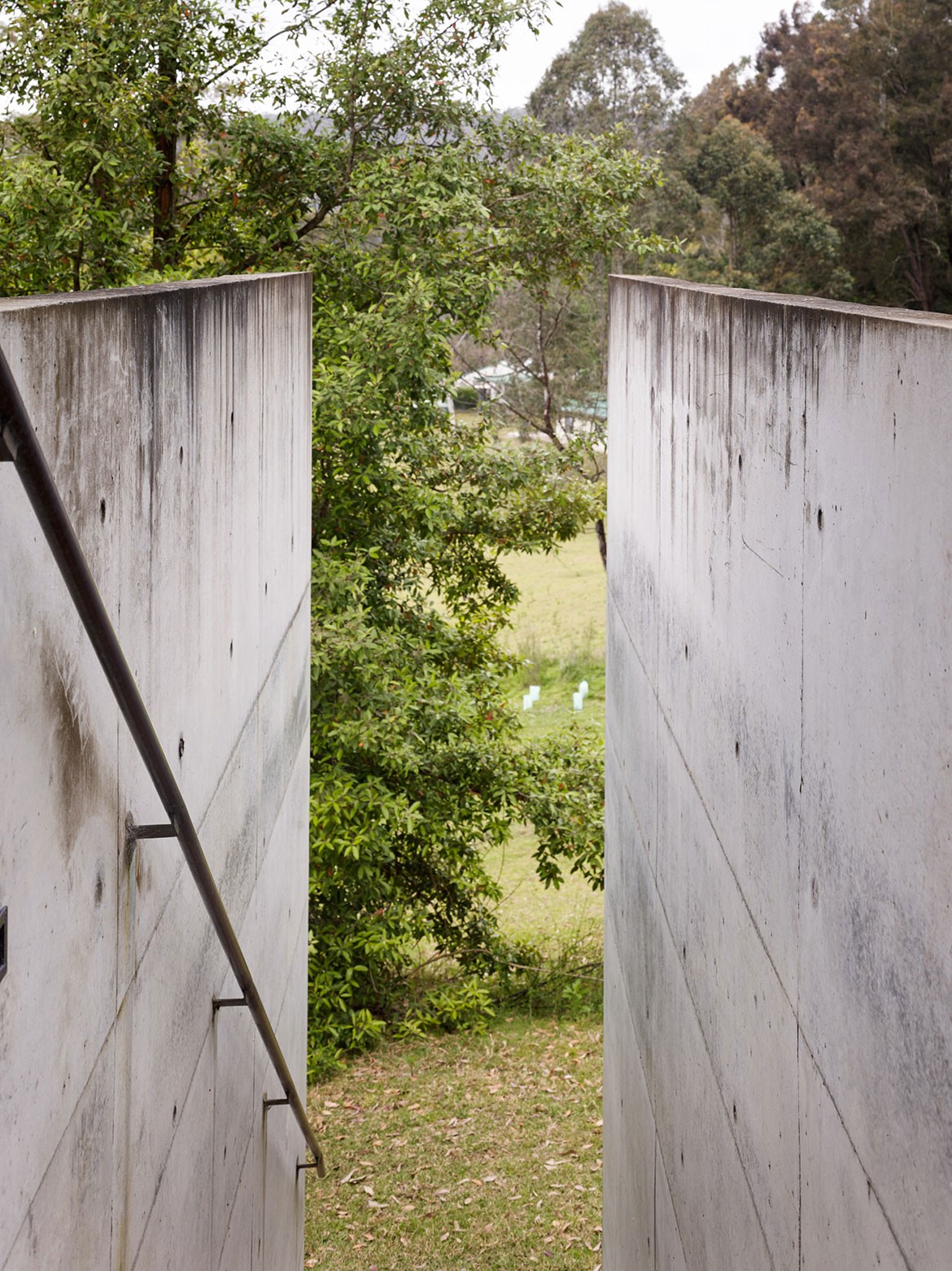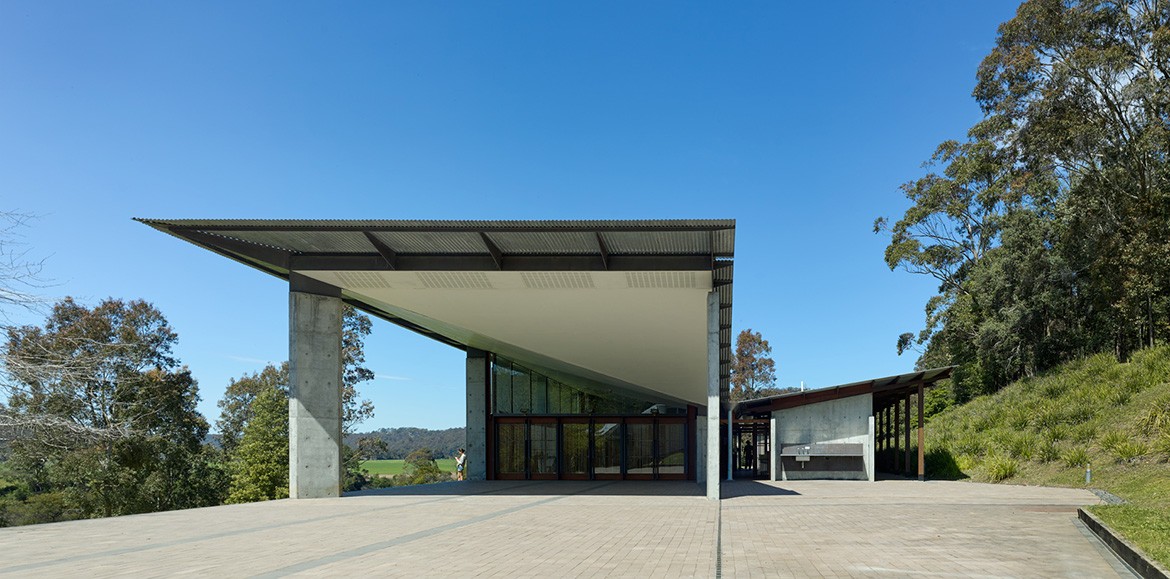 ---