When first-time homeowners Mary and Ben, both in their 20s, inherited this compact apartment from Mary's grandmother, it was still in its original unchanged 1960s state.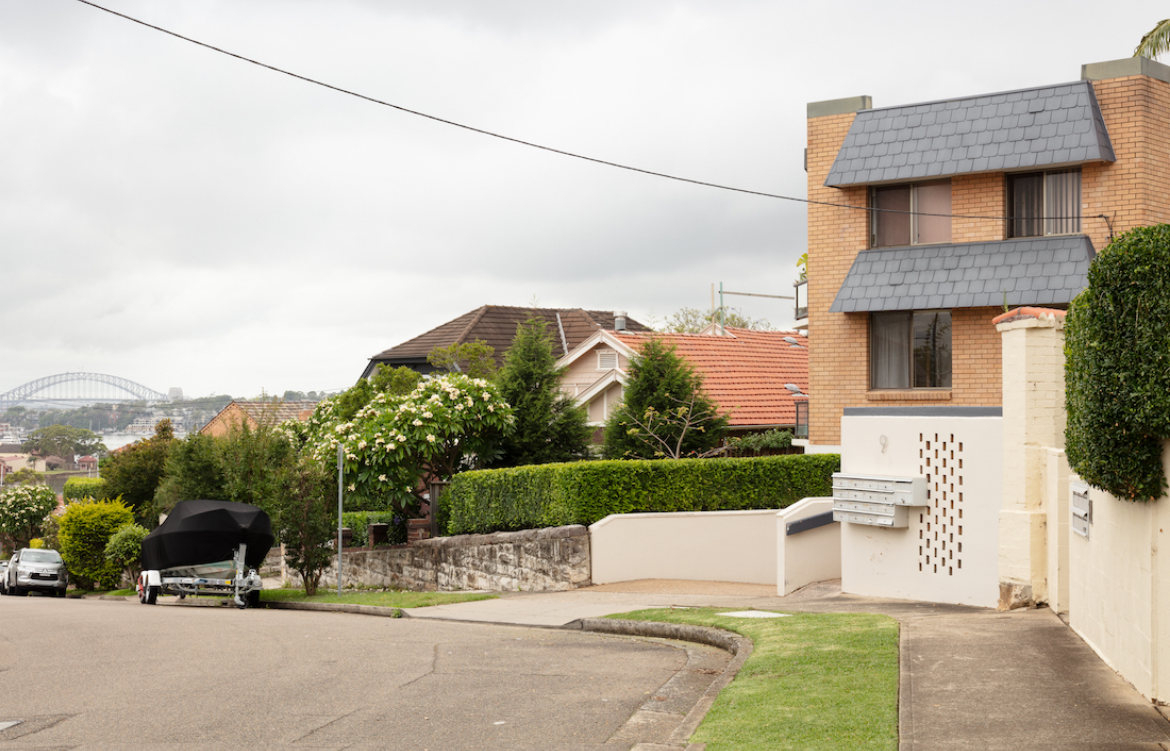 Sitting in Drummoyne, an Inner West Sydney suburb hugged by the Parramatta River, the building is defined by an understated blonde brick and black shingled exterior. Inside, the flat was originally compartmentalised with low, flat ceilings and a tight entrance sandwiched between the enclosed kitchen and a large laundry.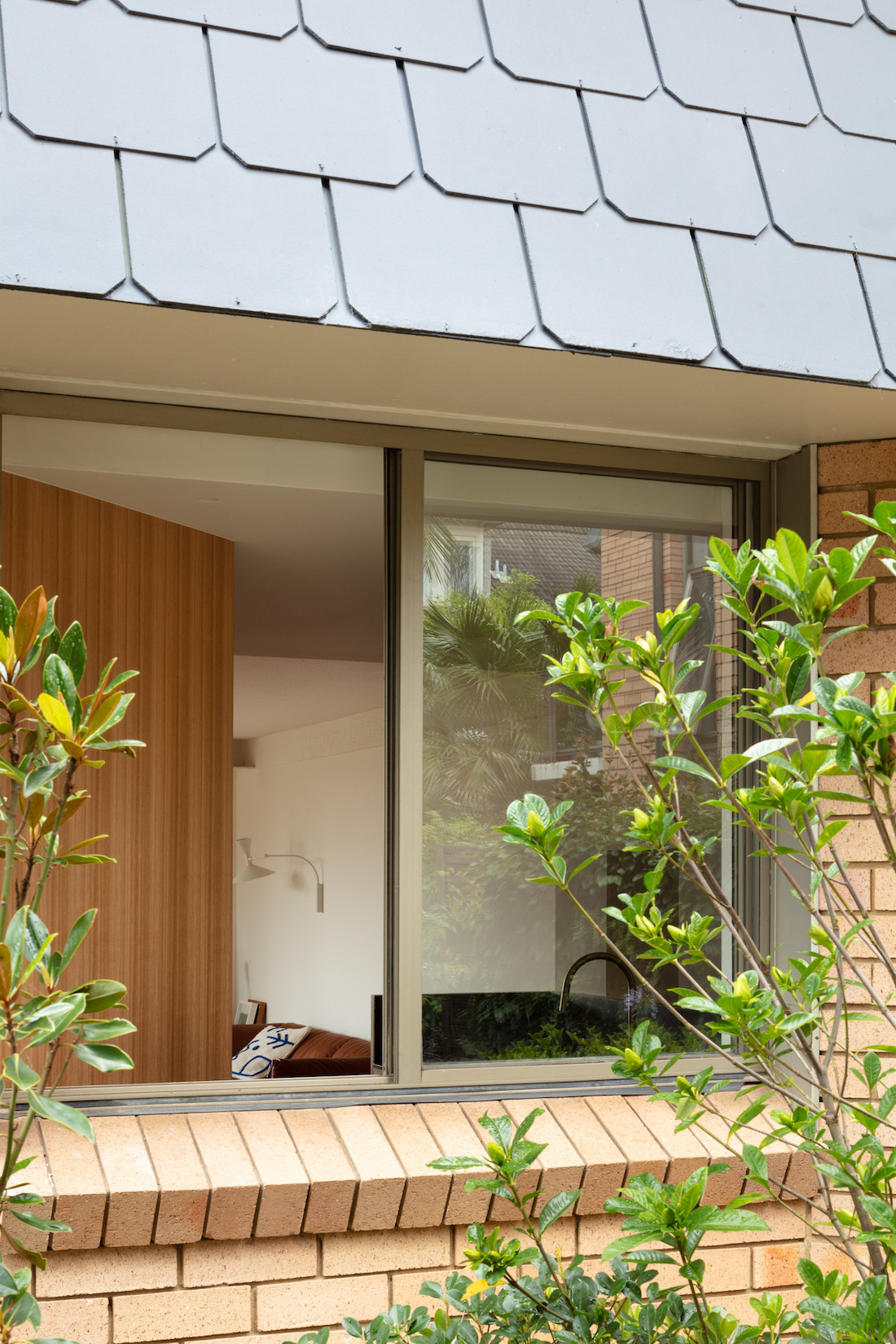 After seeing Bokey Grant's JJ House, the couple consulted with the Sydney-based firm and architect Jeffrey Grant on redesigning the apartment.
"Mary and Ben didn't have a normal prescriptive brief other than, 'it needs some work'," says Jeffrey, adding that the couple were happy to go on the "journey" that comes from trusting the design process.
"By doing so, we unlocked the plan and discovered ways of reusing the space that
added to their amenity and potential resale value," says Jeffrey.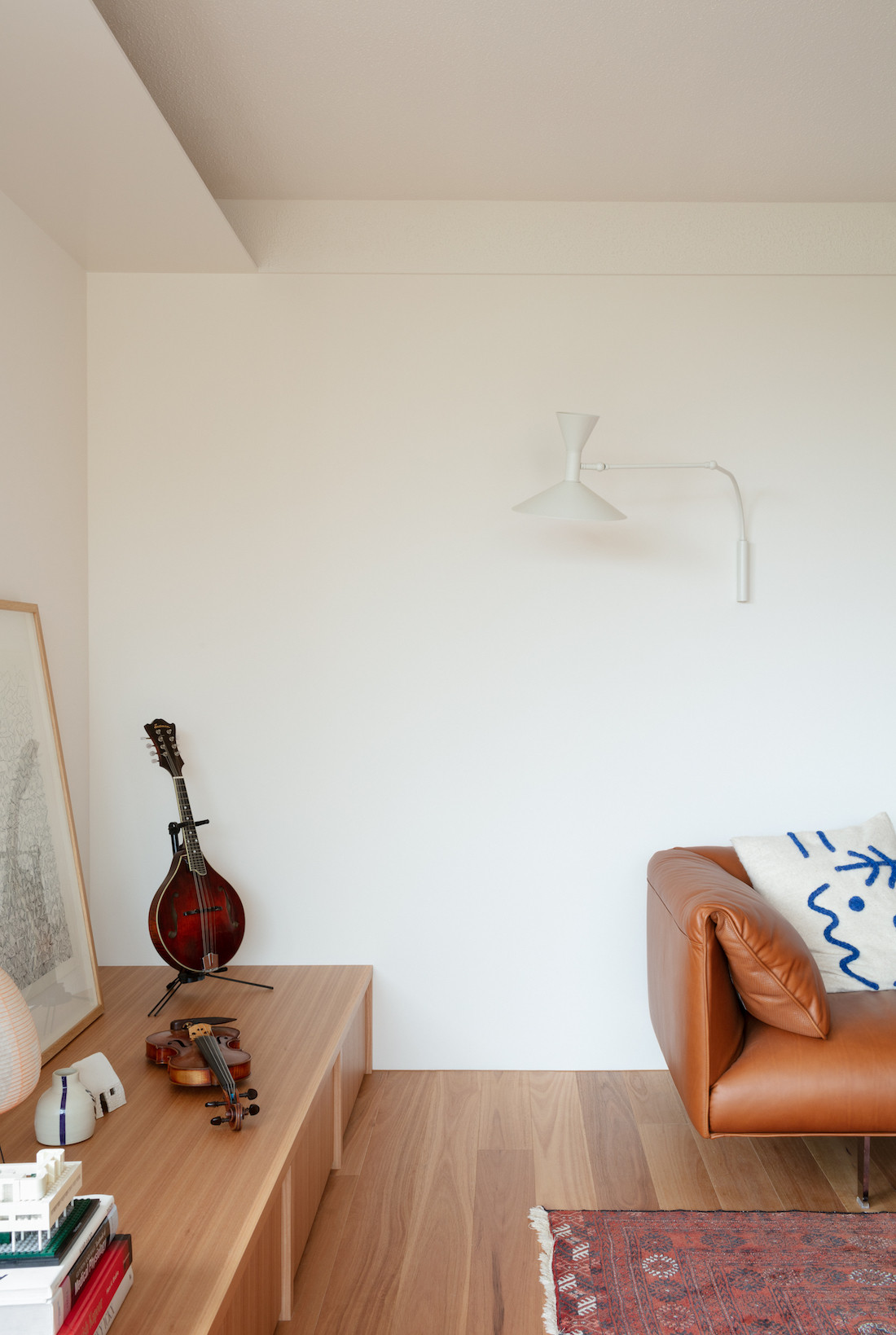 The couple required a calm space and of course, an appropriate environment for their cat Moochi and sausage dog Kofta.
"Given it was pretty free and open we responded to the character of the original building so that it had some reference to its shell rather than ignore it completely. This resonates in the spatial and detail design but also the choice in materials," says Jeffrey.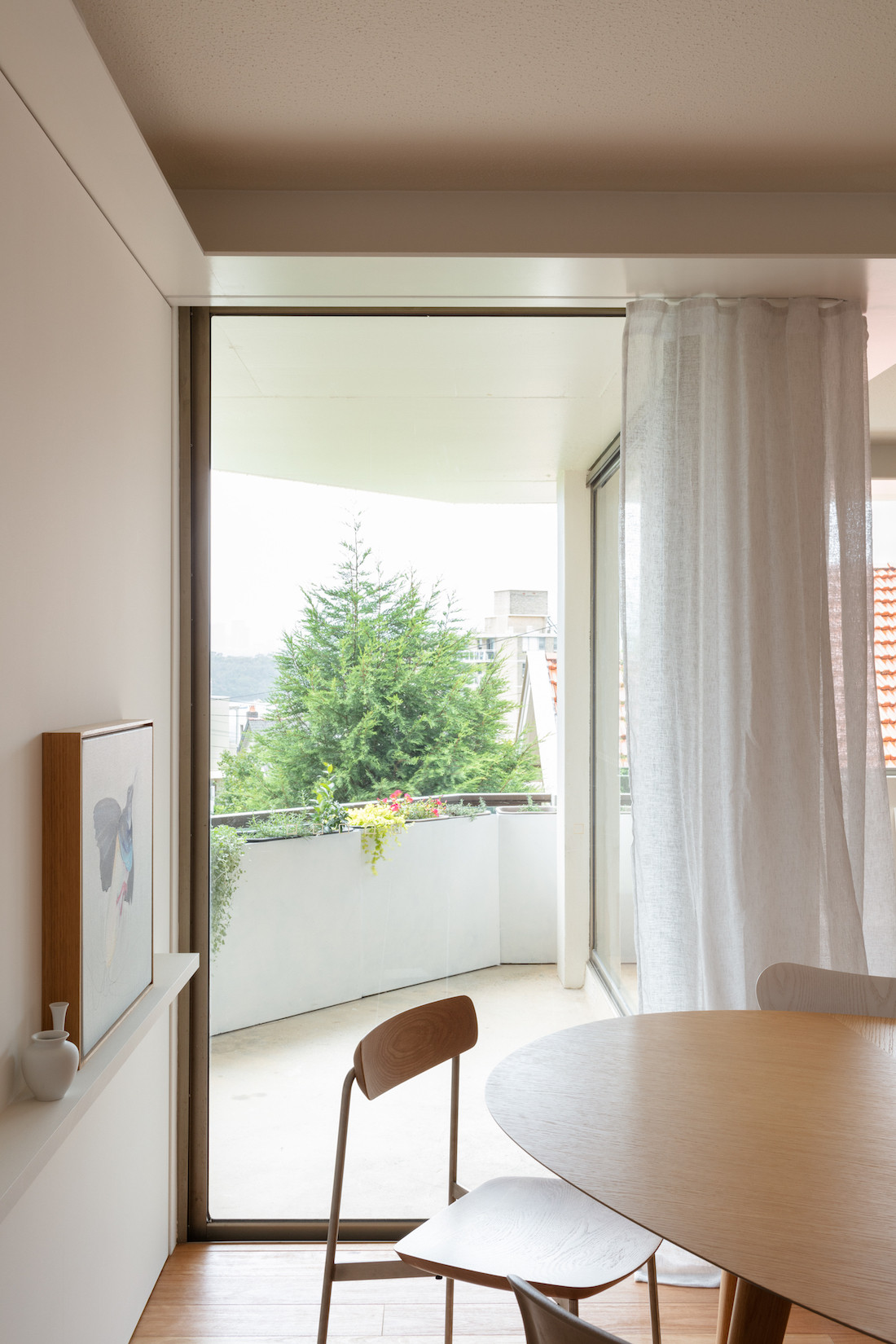 Jeffrey remedied the original pokey entrance by thickening and curving the walls, mitigating the feel of thin, plasterboard walls.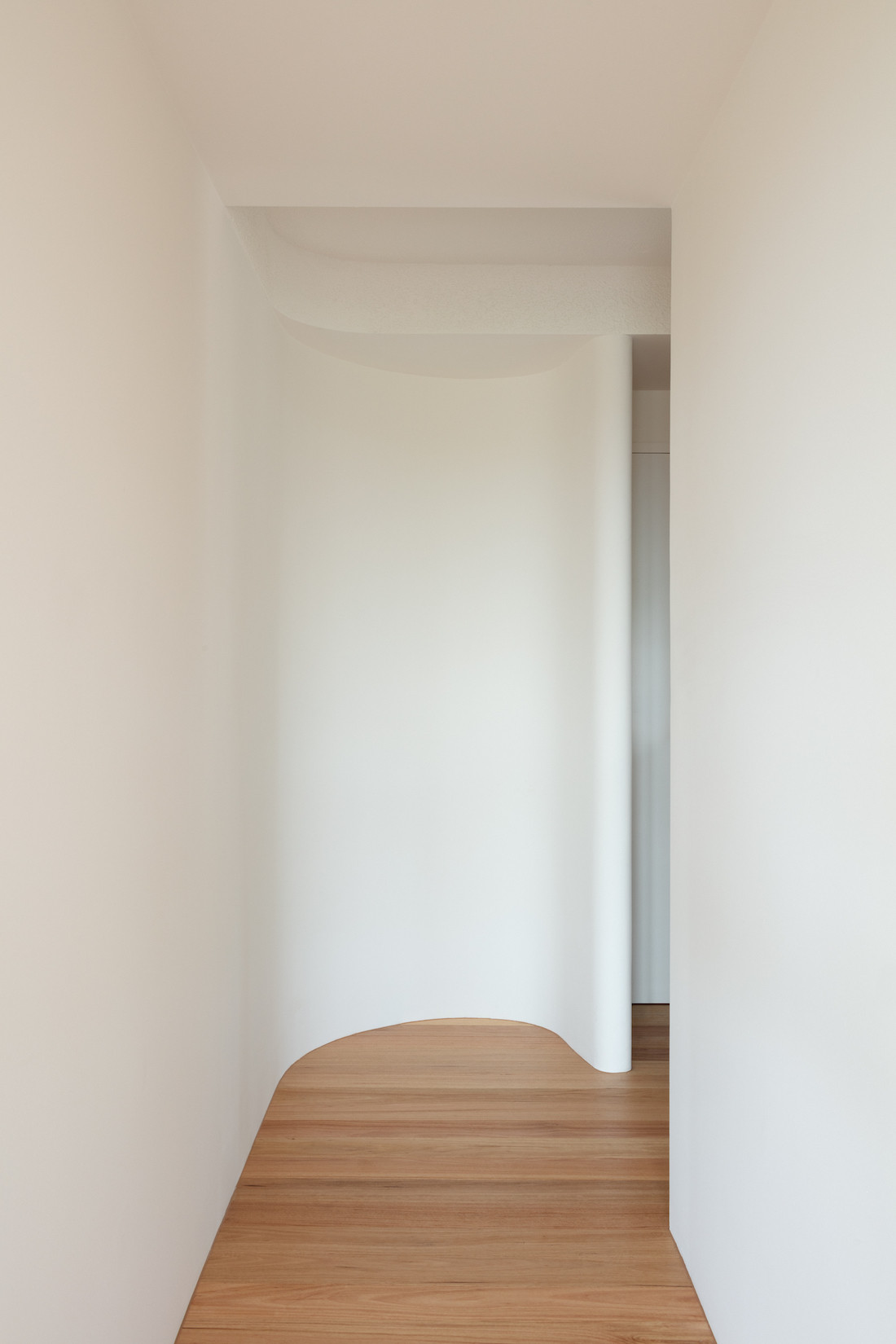 The kitchen was reoriented and opened up, connecting it to the living area and adding a visual connection from the entrance. The ceiling of the kitchen was lowered, meaning the living room ceiling, which retains the original stipple paint effect, expands upward.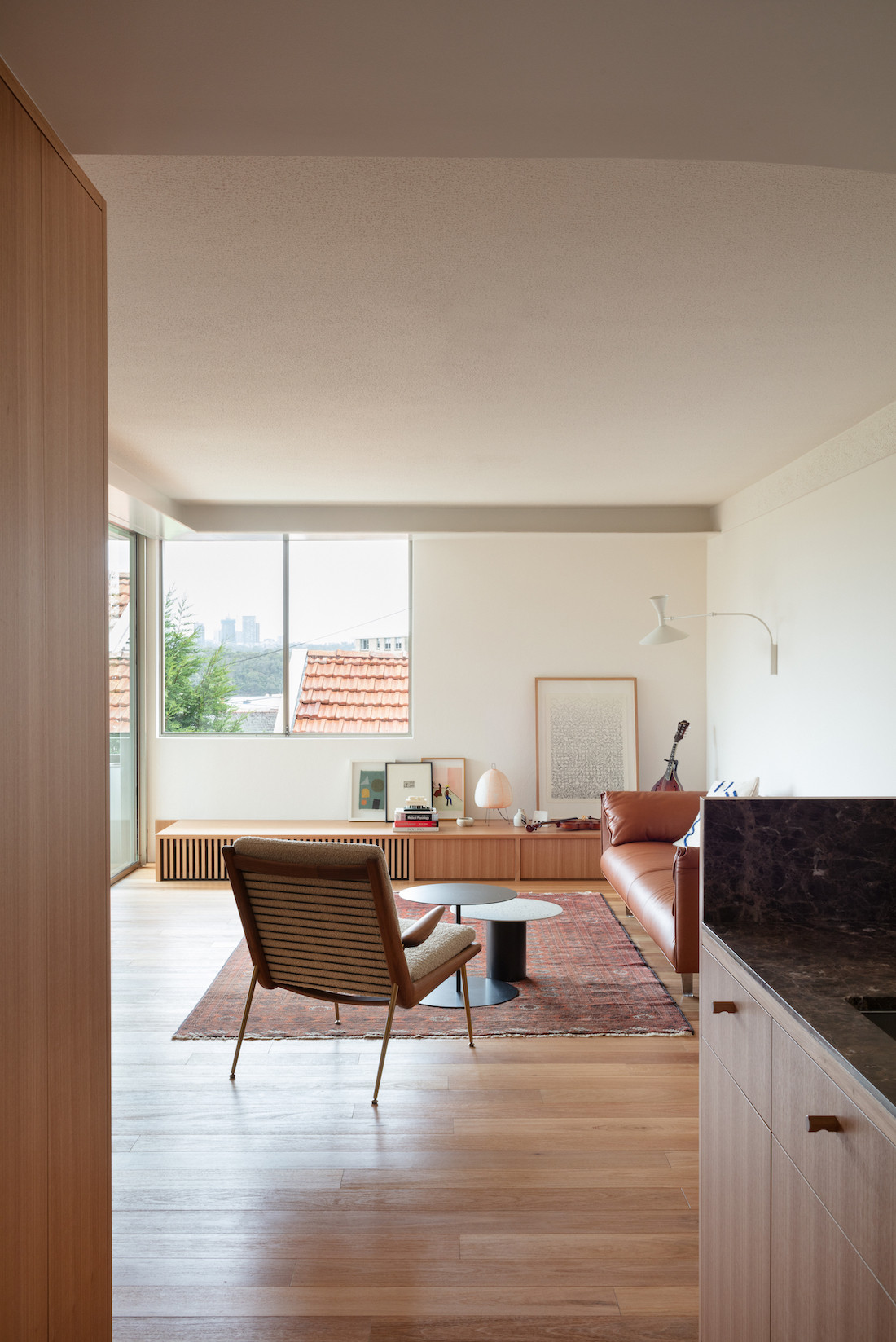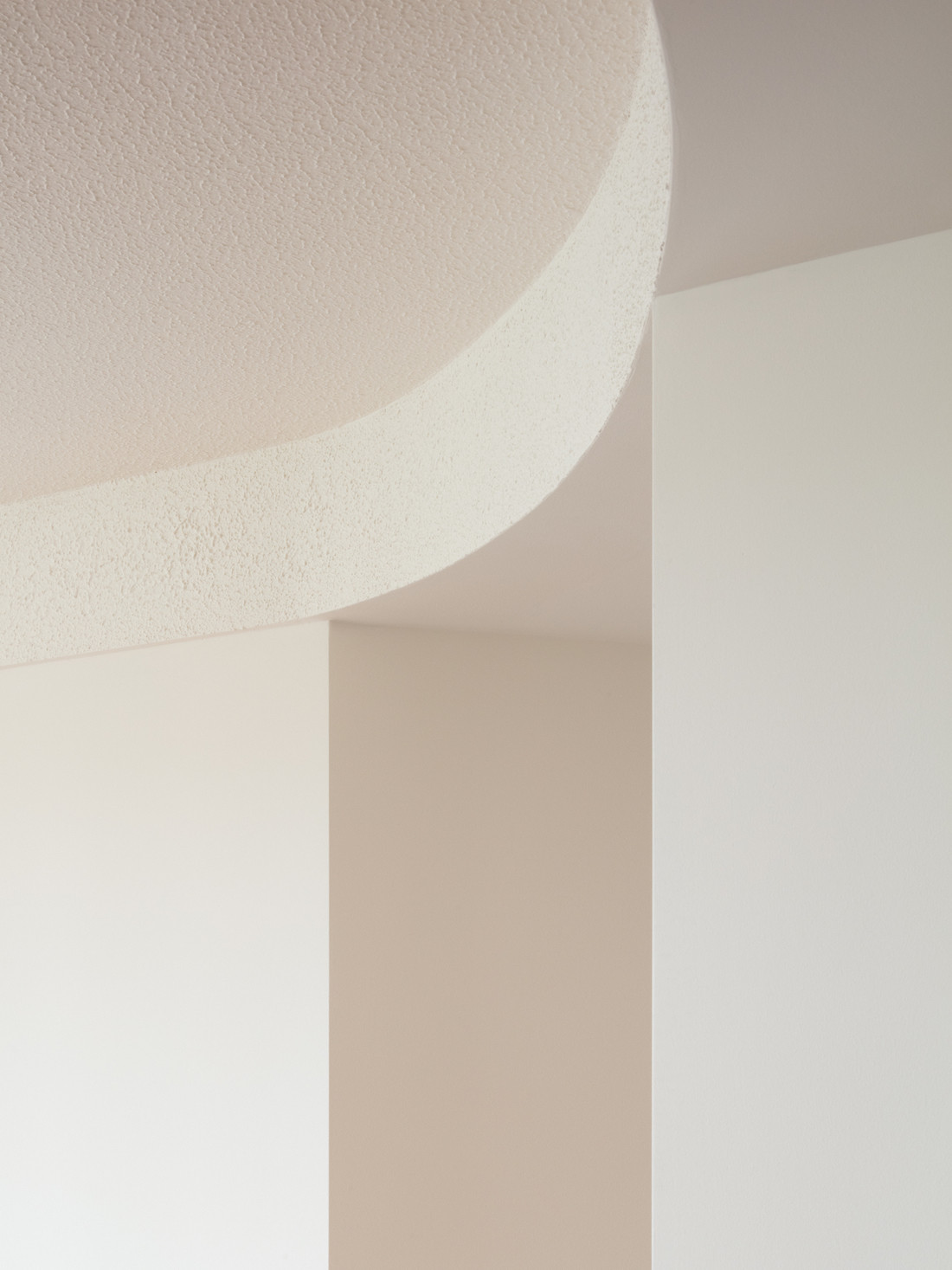 A simple sliding wall added between spaces allows Mary to use the rest of the apartment while Ben, a doctor who does shift work, can get to sleep without being woken by Mary or by the sun. Blackbutt flooring throughout warms the apartment's palette, bringing a sense of calm.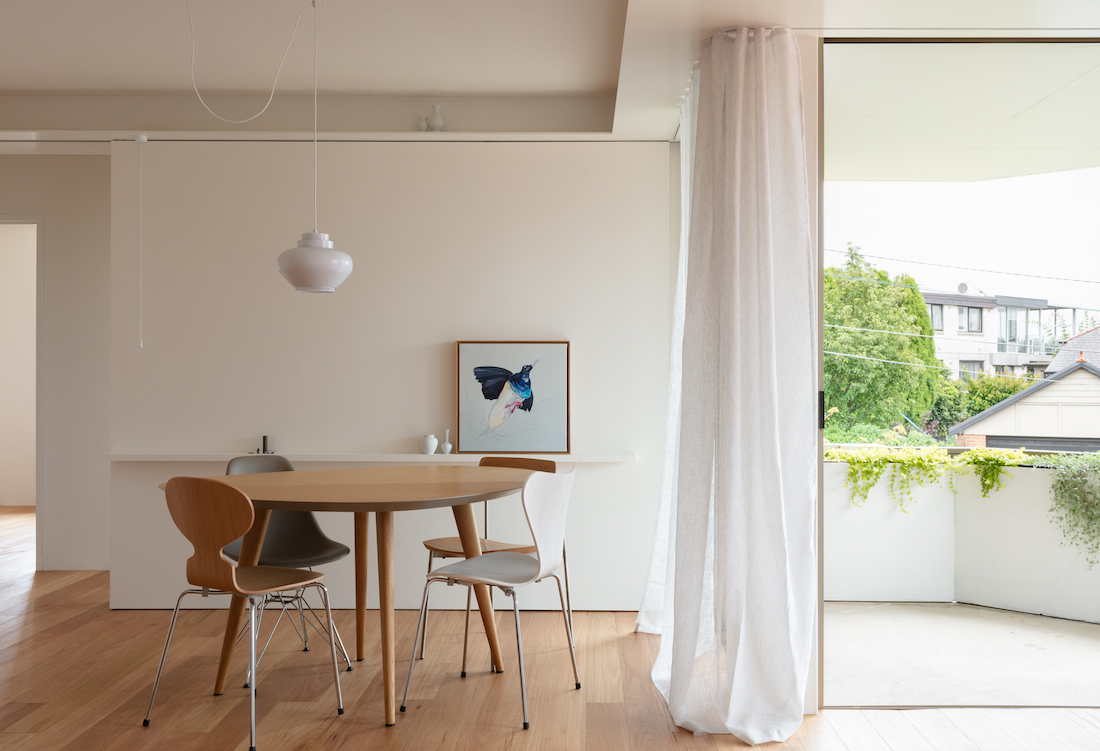 The bathroom mimics the entry, with a curved shower recess. Locally-produced red terrazzo floors add a personal flair and wall tiles are recycled from a previous Bokey Grant Project, a sustainable and cost-saving solution.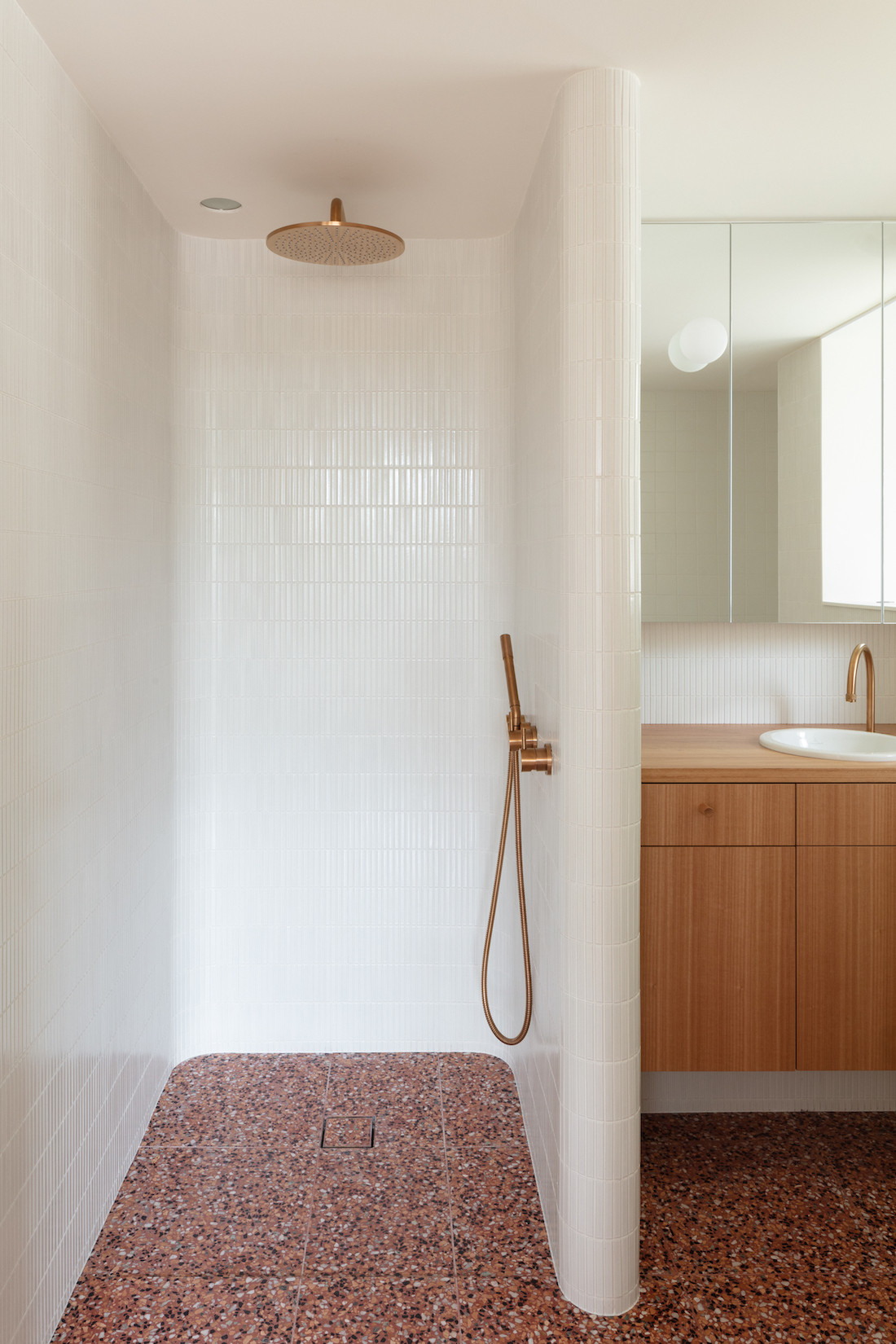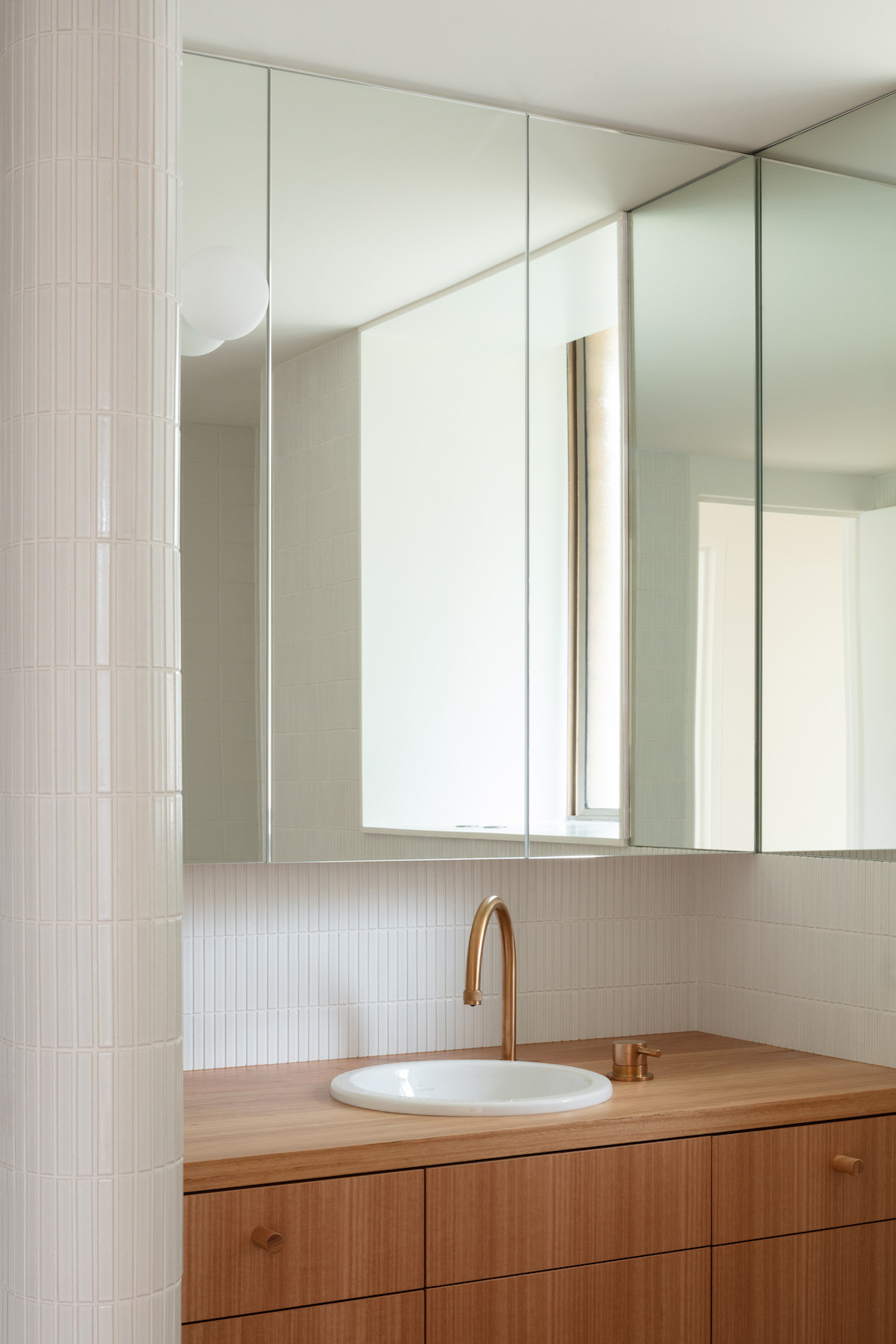 Despite the couple's tight budget and tight space, MB Apartment is a prototype for effectively reimagining small spaces.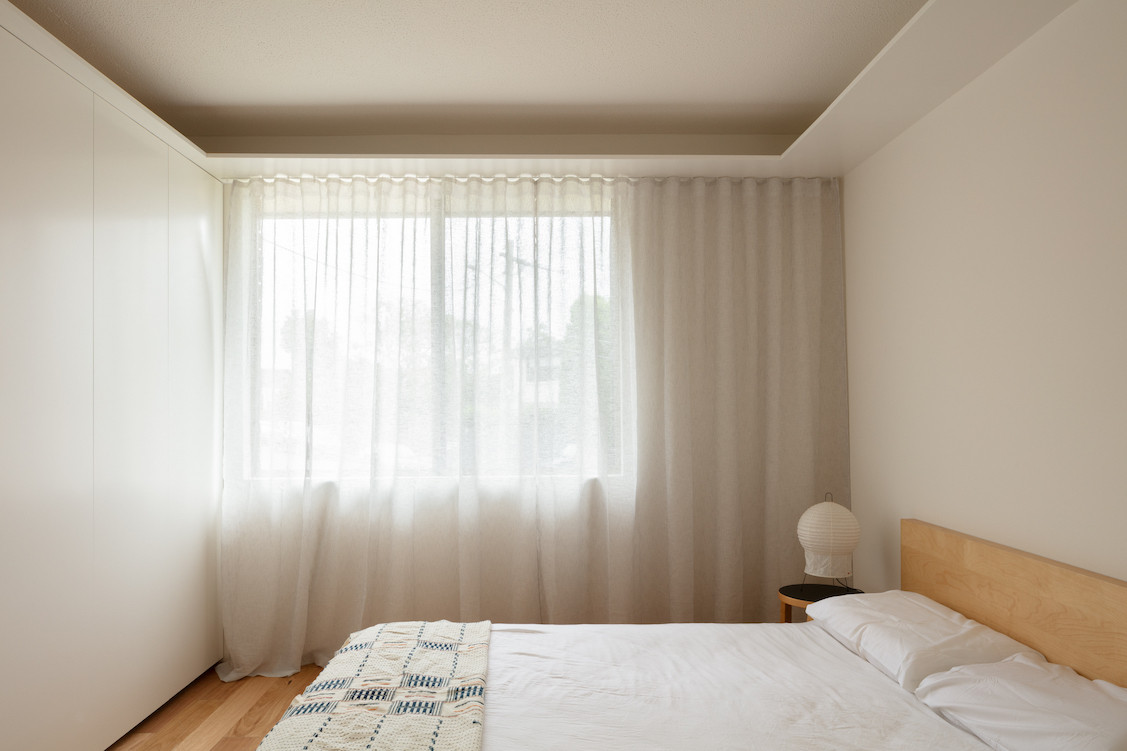 Project Details
Architects: Bokey Grant
Builder: Rise Architectural Builders
Engineer: SDA Structures
Photographer: Clinton Weaver
Enjoy this? You might like Mitsuori Architects' Tree Change House.
Tags: apartment, Blackbutt timber, Bokey Grant, Drummoyne, Sydney
---