Approaching Portsea House, one might mistake the home's curved walls and dark timber upper level cladding for a museum.
The sculptural curve of the three-winged home is intentionally hidden from the street by a light, rammed-earth blade wall. The curved walls bring a softness to the otherwise closed off, and somewhat imposing private exterior. Privacy was a key factor in the brief, and from the street the structure gives an air of discretion and impenetrability.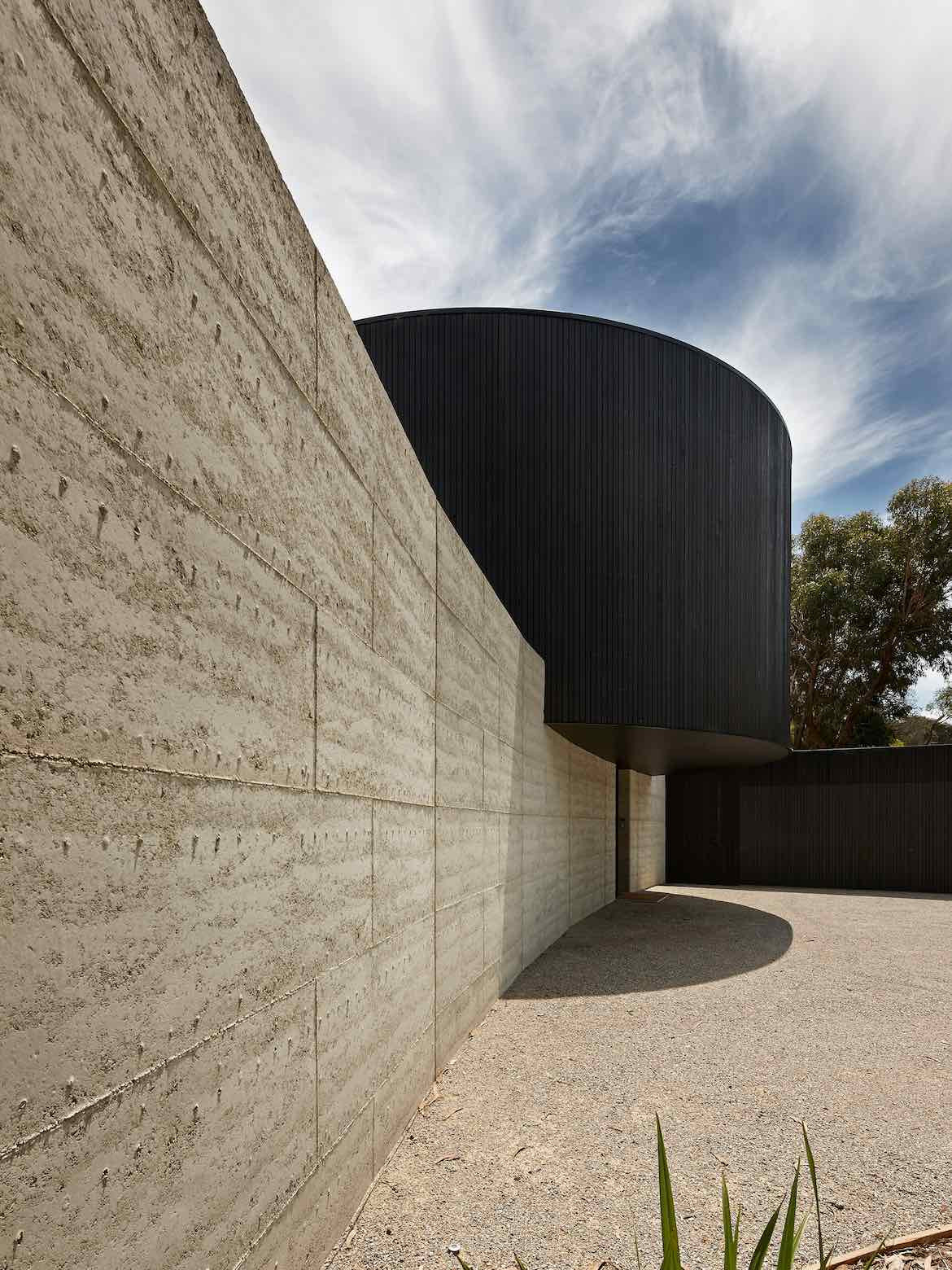 Designed by Wood Marsh, the home embraces a restrained palette of materiality, allowing sculptural and contemporary minimalism.
Curated landscaping both frames and filters the exterior image of the house, while the natural slope of the surrounding site determined the plan of the home. The slight slope influenced the architects to split the home into three distinct wings over two levels.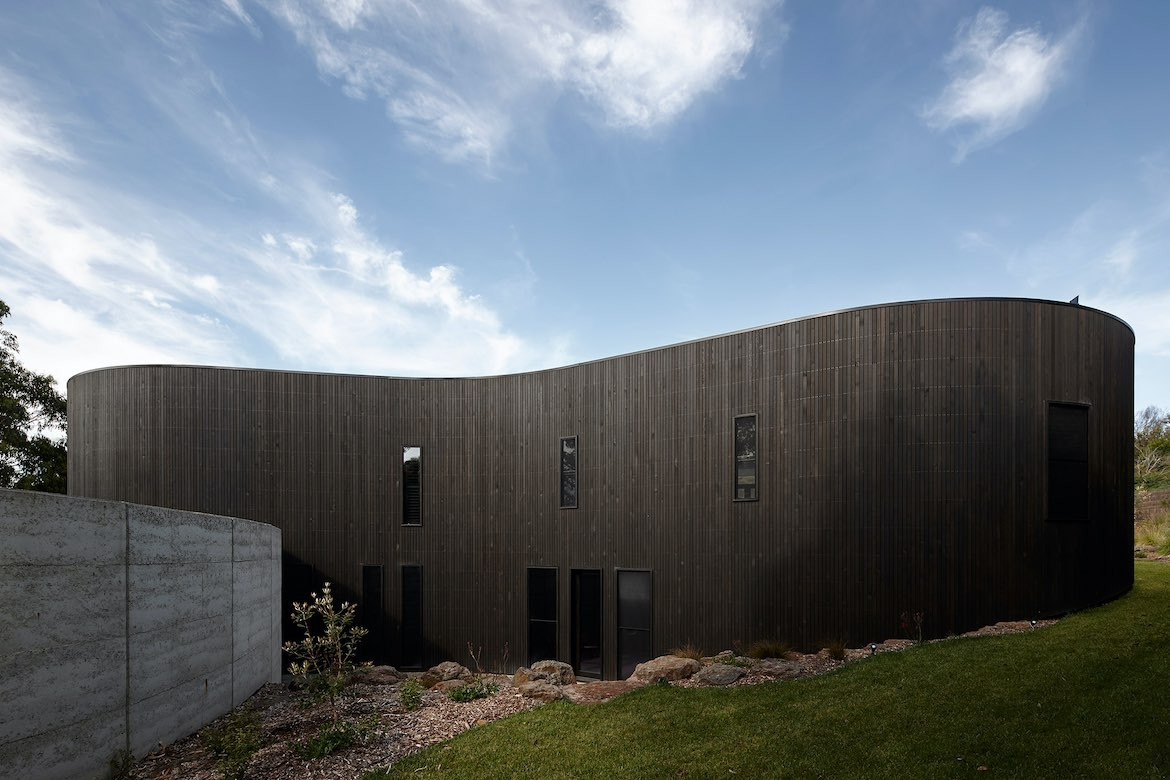 In recurring acts of balance, the coastal Mornington Peninsula home contrasts light and dark, openness and intimate spaces, interior and exterior – as well as the literal balance of a partial cantilever of the black cladded upper level over the site's natural slope.
Internally, a grand staircase snakes from the entrance up to the living area – in the largest wing of the home – on the first floor. Here, nature and light are brought into the home through sweeping balcony views and a double height, curving cylindrical open-air atrium filled with greenery. The atrium allows natural light to radiate through the interior and acts as the centre point for the distinct wings to meet.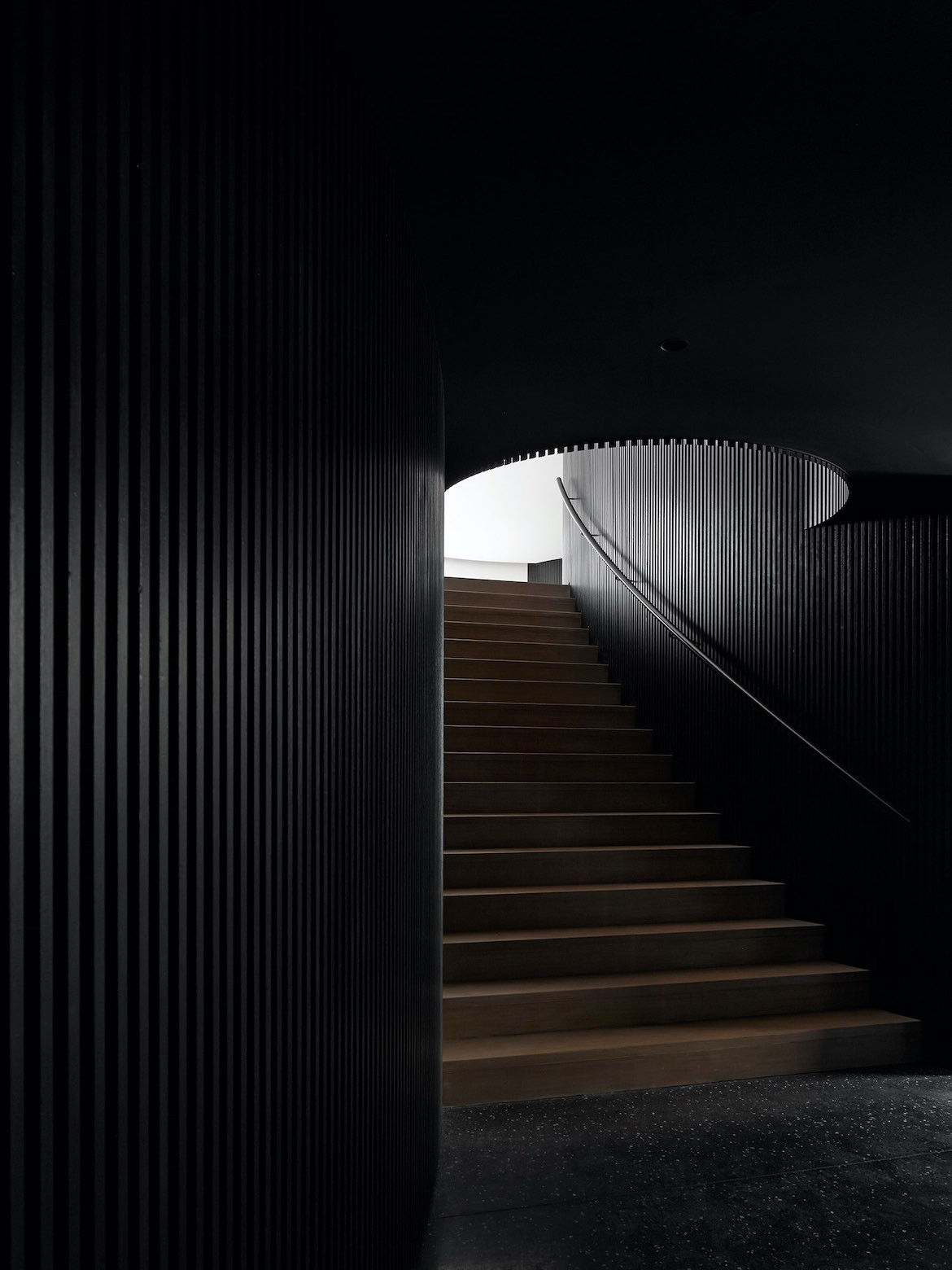 Black timber veneer, a dark mosaic tile splashback and Calacatta marble benchtops combine to define the kitchen's sleek moodiness.
The other two wings of the home host bedrooms, while the basement level hosts a rumpus room that opens onto a private courtyard.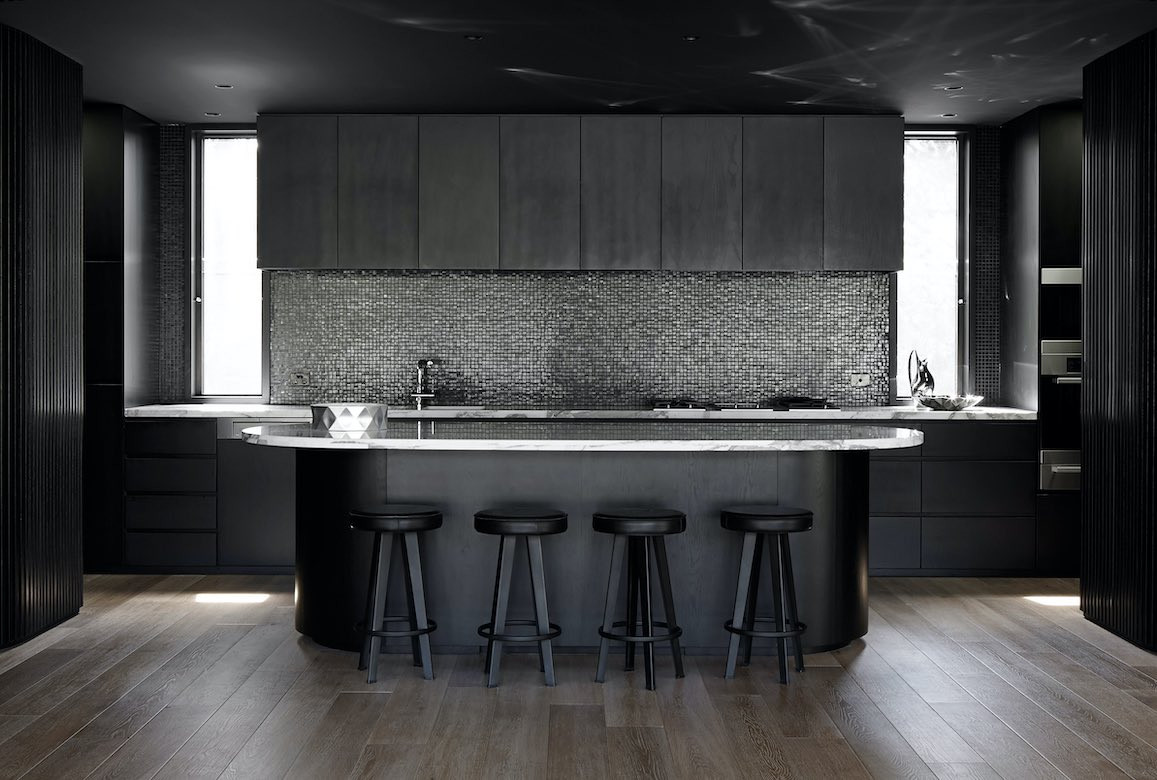 Beyond the living area's entirely glazed rear façade, an expansive deck flows from the living area and partially hovers out over the natural slope of the site. A low curved masonry wall that responds to the curve of the house ensures privacy for the deck's large pool and spa.
Portsea House is a masterful act of privacy, sophisticated contemporary living and sculptural architecture.
Project details
Architecture and interiors – Wood Marsh
Photography – Peter Bennetts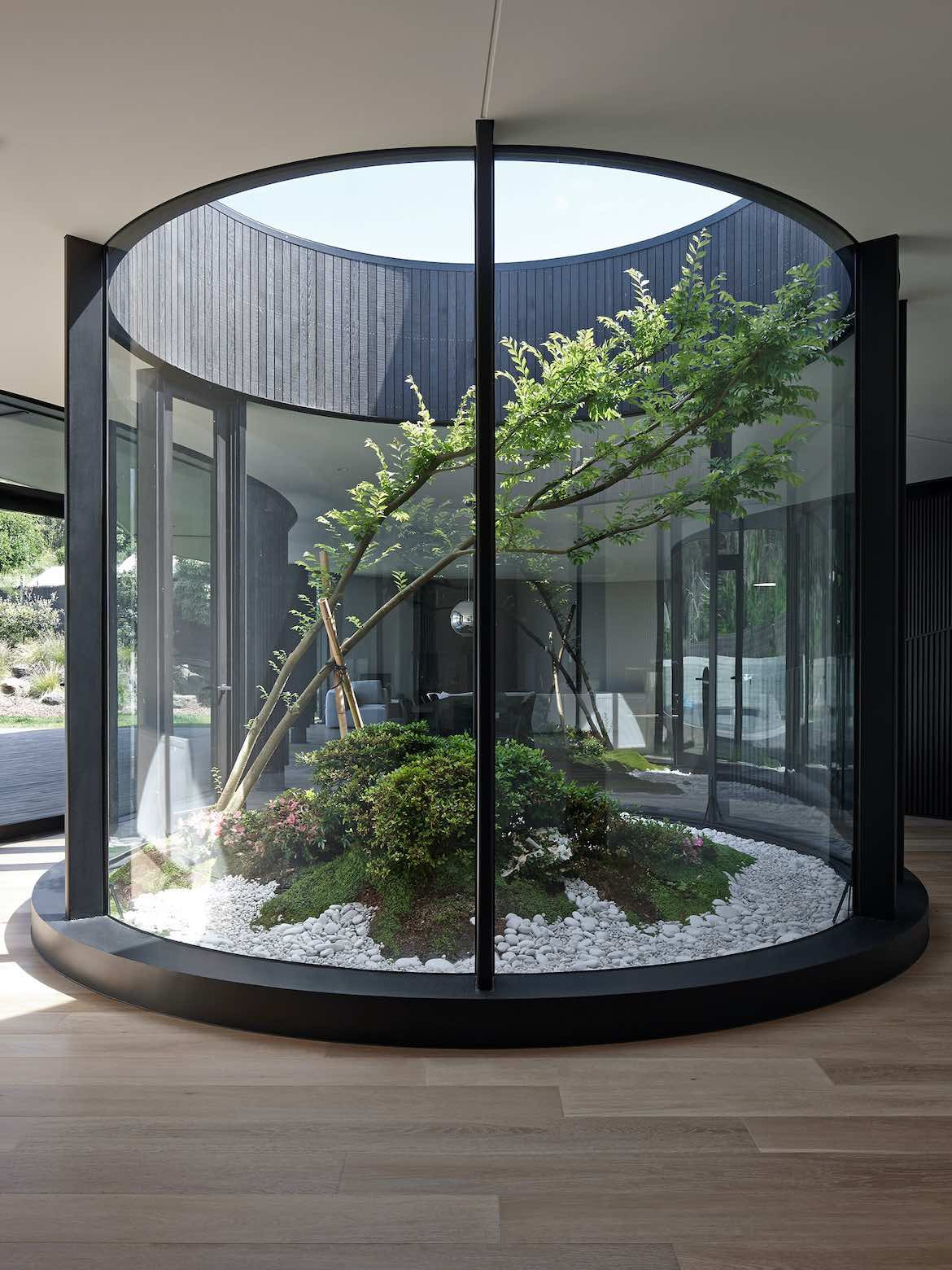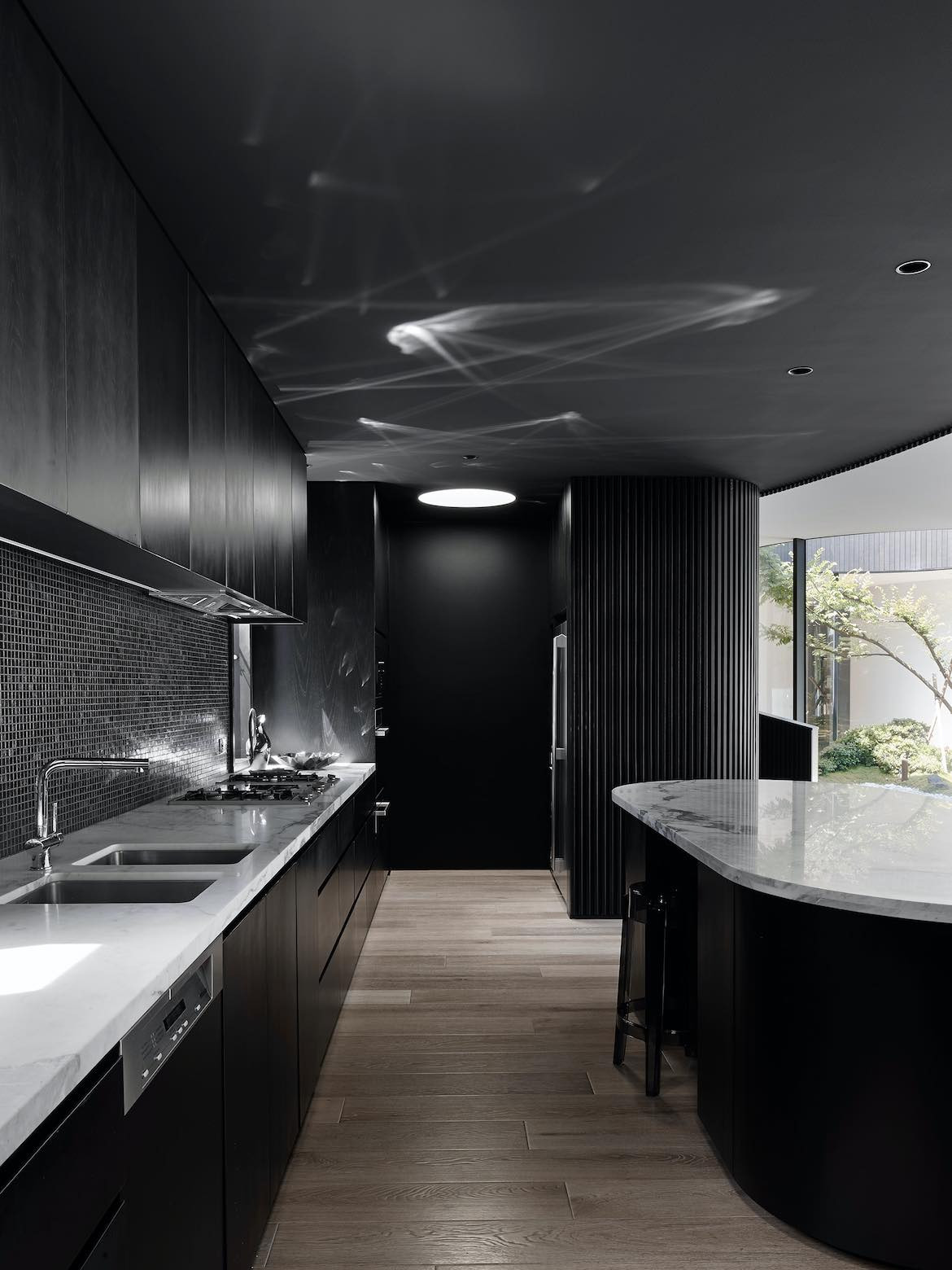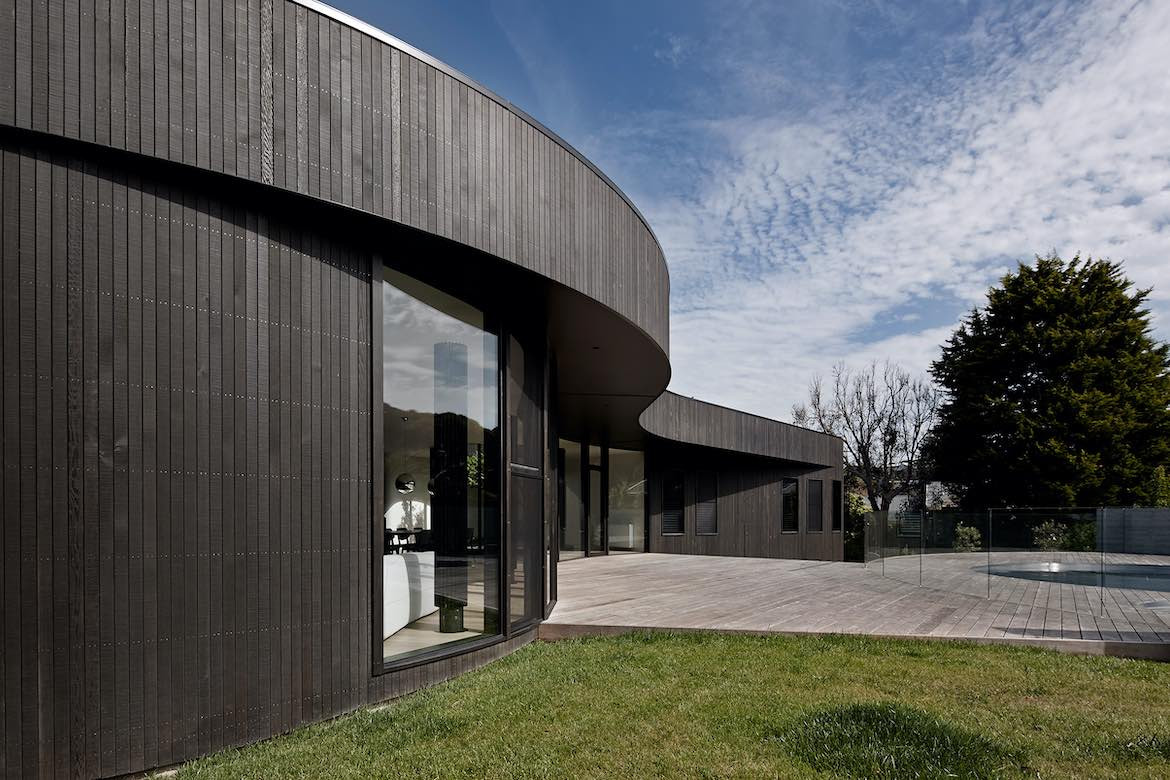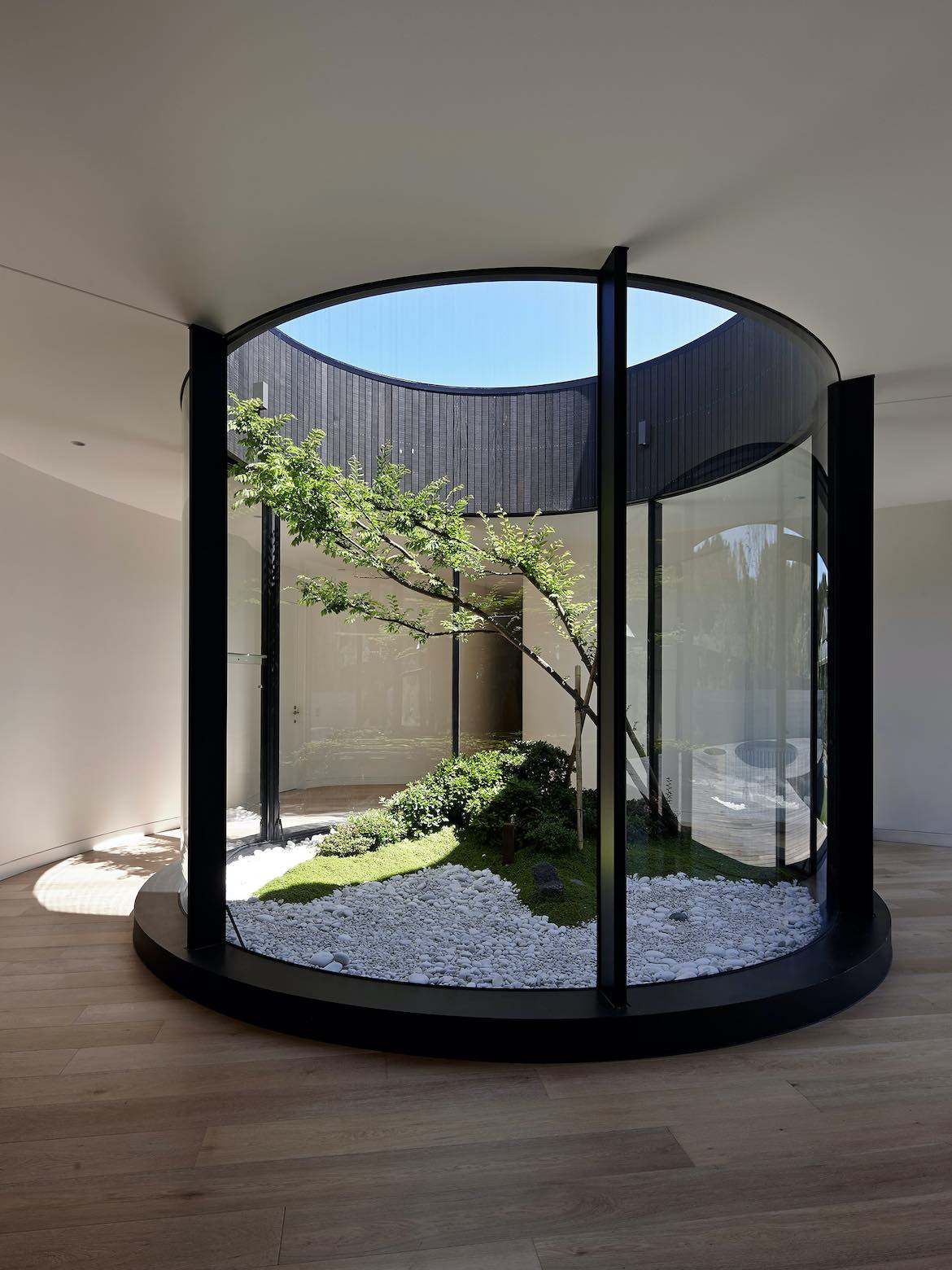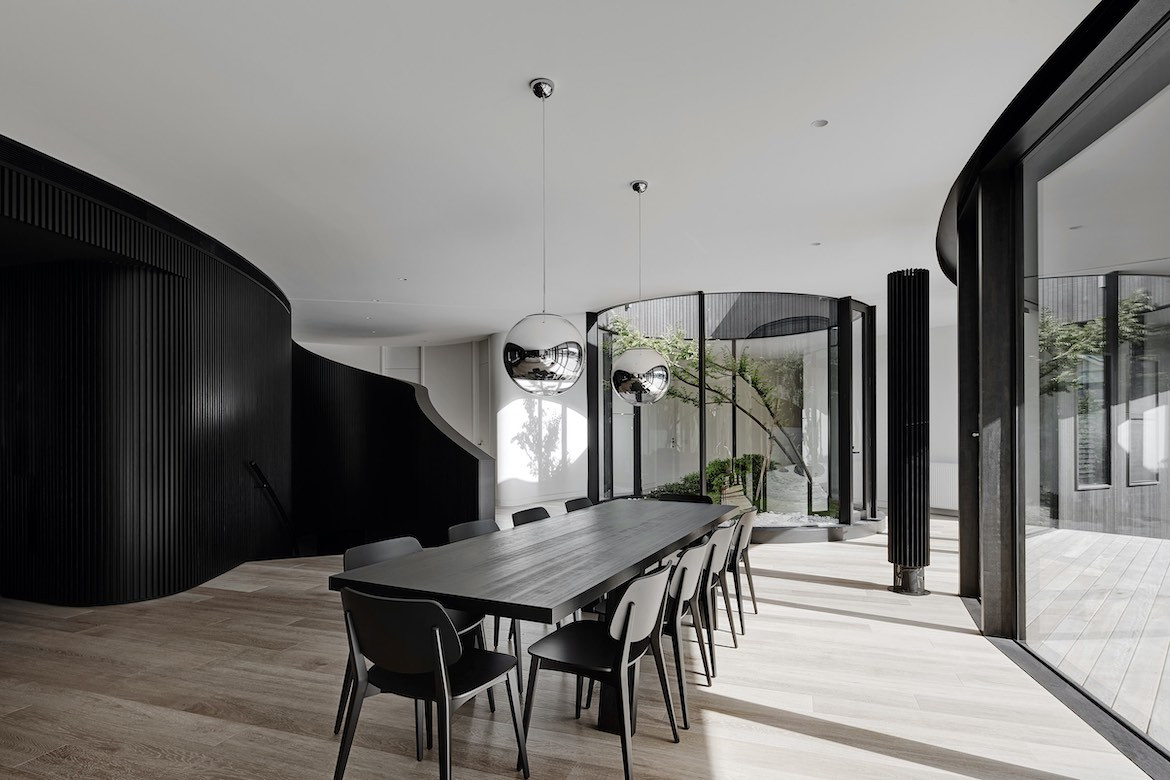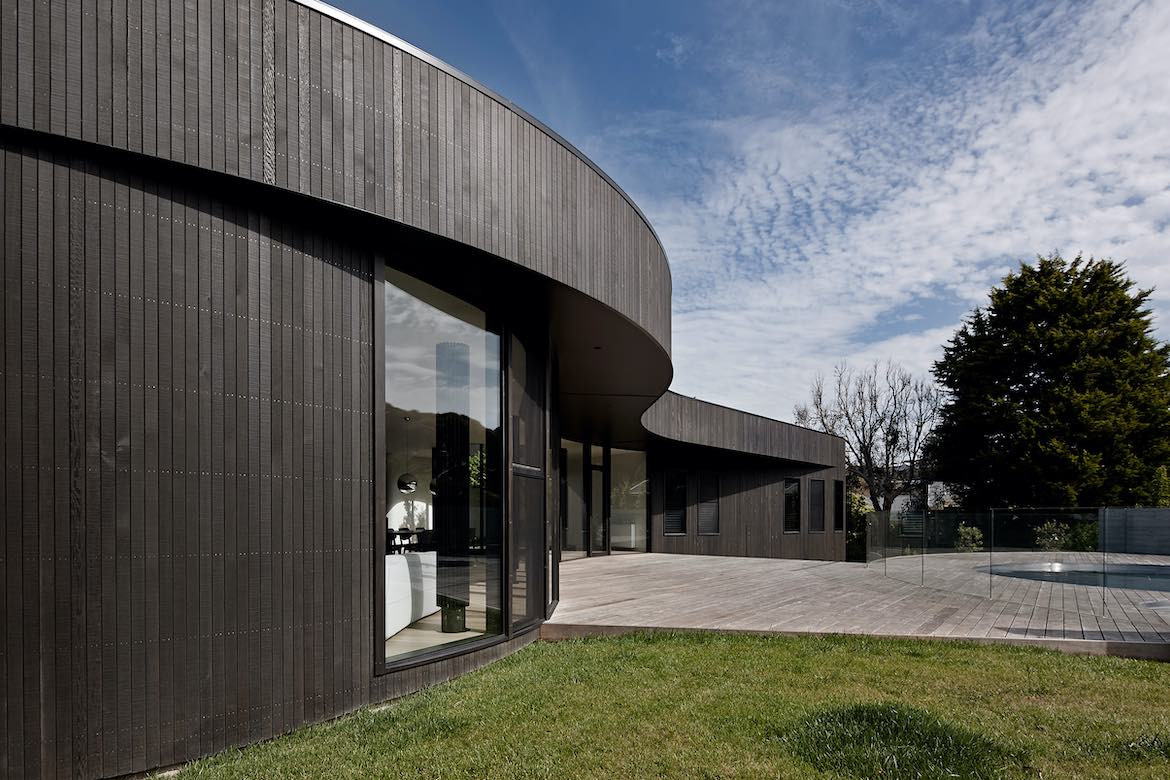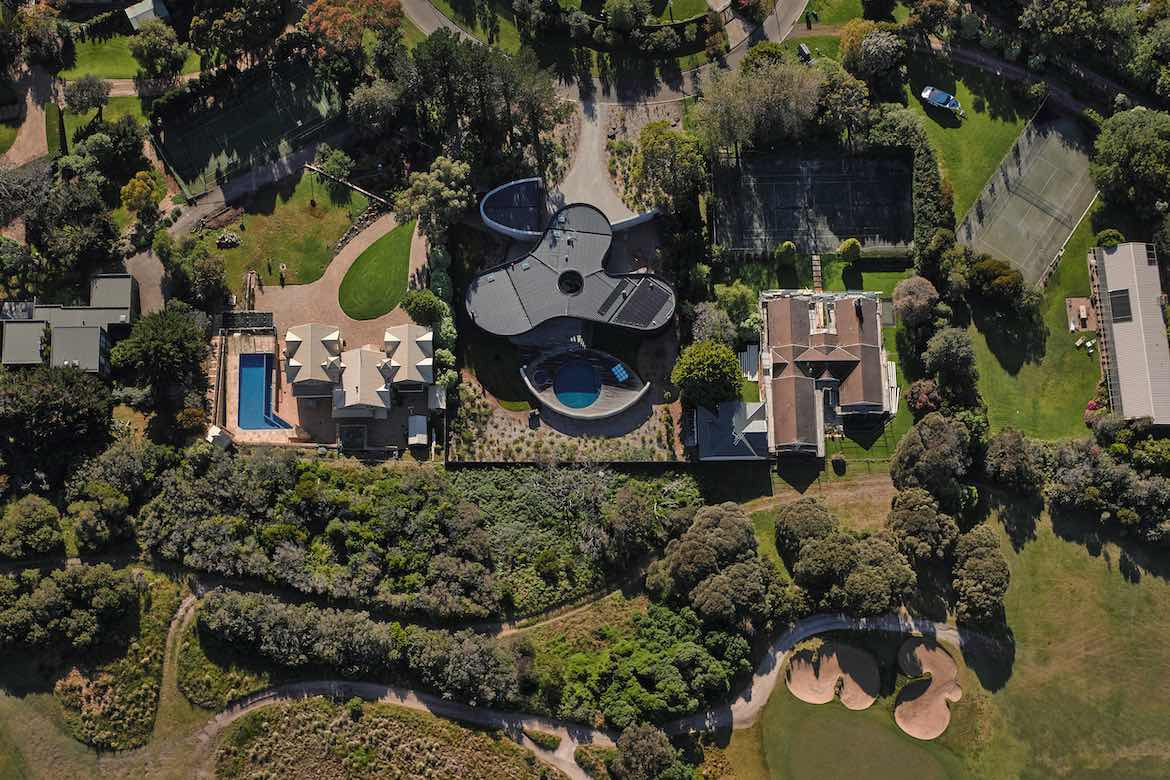 ---