Australia boasts one of the world's hottest property markets. Earlier this year we outstripped our global competitors' 6.5 per cent average rate of increase with a healthy 7.7 per cent increase on the median property index, according to the latest Knight Frank Global House Price Index. And while the eyes of the world are certainly pointed in our direction – bringing vital investments for our strengthened GDP, creating opportunities and projects for local industry, ultimately giving us the official seal of a well-designed nation – it has prompted many to ask "why?"
Wrong question. Instead, we should be saying "why not". After all, within the past five years we've observed phenomenal price growth in Sydney and Melbourne. Our major cities have been steadily reimagined with the latest in technology and urban planning. Quality and longevity of life on our shores has never been higher, and our tourism industry remains healthy. 
For many a prospective buyer, "why not" is usually prefaced by litanies of "wow" and "oooh" to such an extent that it's now the lingua franca of property inspections. In more ways than one, it's not difficult to see why. Forget the strength of the market, the global status of our cities, and look instead at the properties themselves. Gone are the days of a barbecue area, a kidney-shaped pebblecrete wading pool and a few spin bikes passing for 'amenities'. In their wake, we've entered the age of lush gardens, hatted restaurants and wine bars, luxury providores, day-care centres and micro-spa retreats like so many jewels in the crown of the modern apartment development.
Granted, "it's not just a home, it's a lifestyle" does seem a bit of a commonplace we see all-too-often, but it warrants closer attention. It comes not from the mouths of marketing agencies but from some of the 490,000 estimated apartment dwellers across the country all seeking the convenience and community benefits of modern apartment living. And this number is rising year on year. "Convenience has always ranked highly", Dennis Vertzayias, Associate Director of McGrath Projects tells me. "But over time, what constitutes convenience shifts. Where once it merely referred to location and proximity to major city centres, today buyers understand convenience to also include top shelf amenities. I believe this is why The Greens has captured the imagination of so many."
He's not wrong. Positioned directly upon Strathfield Golf Course and surrounded by acres of green open space and trees, just a stone's throw from the bustling neighbourhood of Strathfield Town Centre and train, The Greens – a new development in Sydney's Inner West – is expected to be one of the most imaginative residential triumphs in recent years – will offer its lucky residents a veritable smorgasbord of amenities for entertainment, health and a maintenance-free day to day.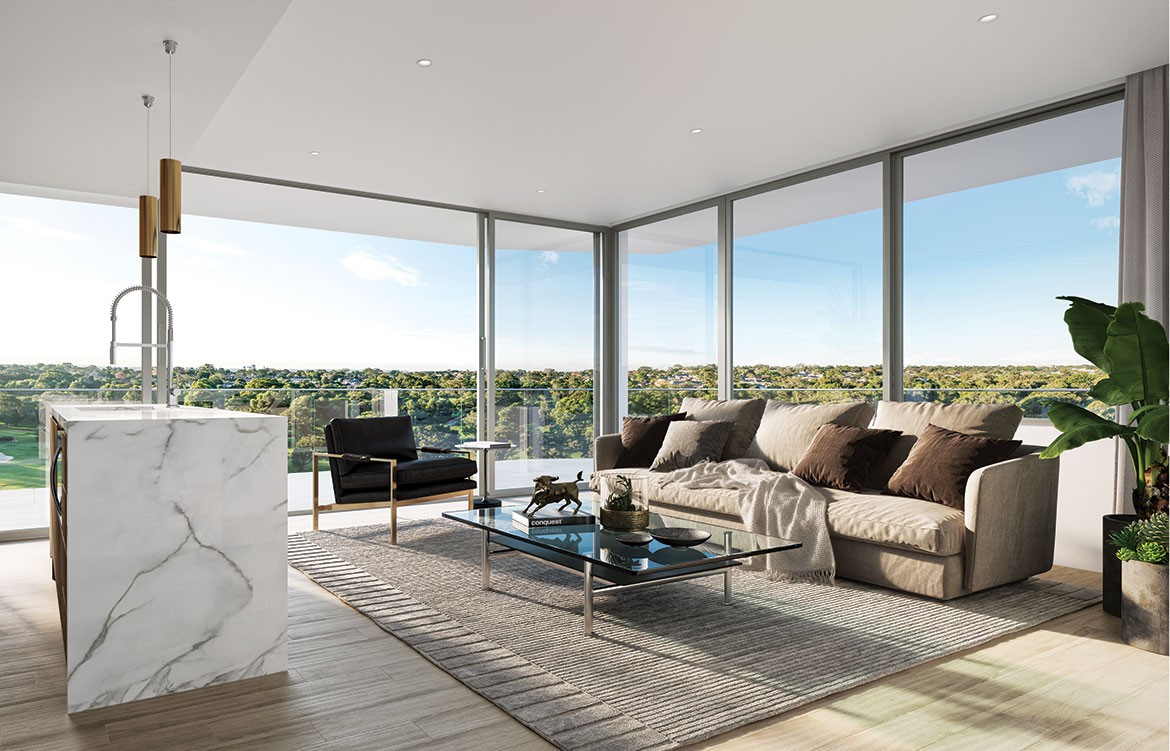 As I paw through images of development proposal, gawking at the sheer extent of integrated facilities and services, Dennis tells me, "The Greens is a first in so many respects: an array of private apartments situated around a golf course, located only a matter of minutes from one of the world's largest cities."
"Once we had this extremely unique location on the golf course and its huge rolling greens, we thought that the resort-style amenities would be very consistent with the buyer profile," he says. "What we didn't expect was that it would attract the attention of people further afield. I suppose that it's not too surprising, it's such a great value proposition, and even more so once you think about its uniqueness."
Of The Greens' 178 separate apartments (available in one, two and three bedroom floorplans), built-in amenities quite literally give its lucky residents no need to ever leave. "Not a home, but a lifestyle" has never been truer: from onsite café, green open spaces stretching into the distance, a fitness studio, gymnasium, yoga studio, indoor swimming pool, basketball and tennis courts, on-site concierge service and private transport facilities, ensure that you can quite happily forget about owning a car as you wake in the morning, grab a coffee and be escorted to the train station by private shuttle.
Each of the dwellings are oriented to preserve privacy, while central spaces such as the café and other resort-style amenities promote communal gatherings, and the undulating landscape of the golf course embraces the entirety of the project in quiet and sanctuary.
"Our primary design initiative was to take full advantage of these incredible views of the golf course," Dennis responds when I ask him about what guided the project. "We maximized views from every apartment and every room within them. The structures themselves are beautifully realized – all architecturally balanced to allow the surrounding landscape to be the hero."
I make some quip about having apartment-envy even though I am not a golfer. Dennis laughs. "You'd be surprised! It's not the first time I've heard that. Its been very interesting to hear that a lot of people who have been interested in the project have never picked up a club. Not until now anyway! Even though they don't play golf, they've fallen in love with The Greens' aesthetic characteristics: open verdant spaces, the fact that it provides a beautiful outlook no matter where the eye alights, and not to mention the surrounding quiet of trees rustling their leaves."
Fundamentally, The Greens is without a doubt a resort destination – and not solely for golfers. As I walk around the grounds I find it almost impossible to fathom just how close it is to the hustle and bustle of Sydney CBD. The Greens' bucolic, almost ethereally quiet soft rolling vistas really do prove that indulgence can be an everyday affair.
Enquiries for The Greens is currently open.
The Greens
thegreensstrathfield.com.au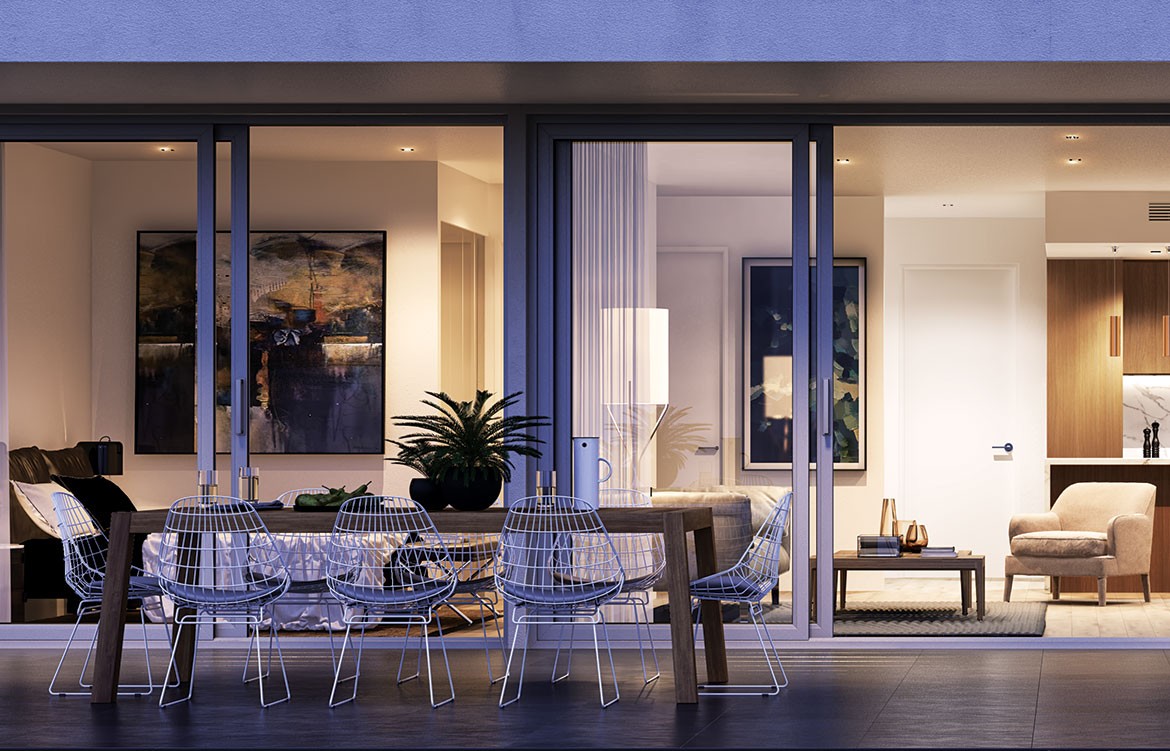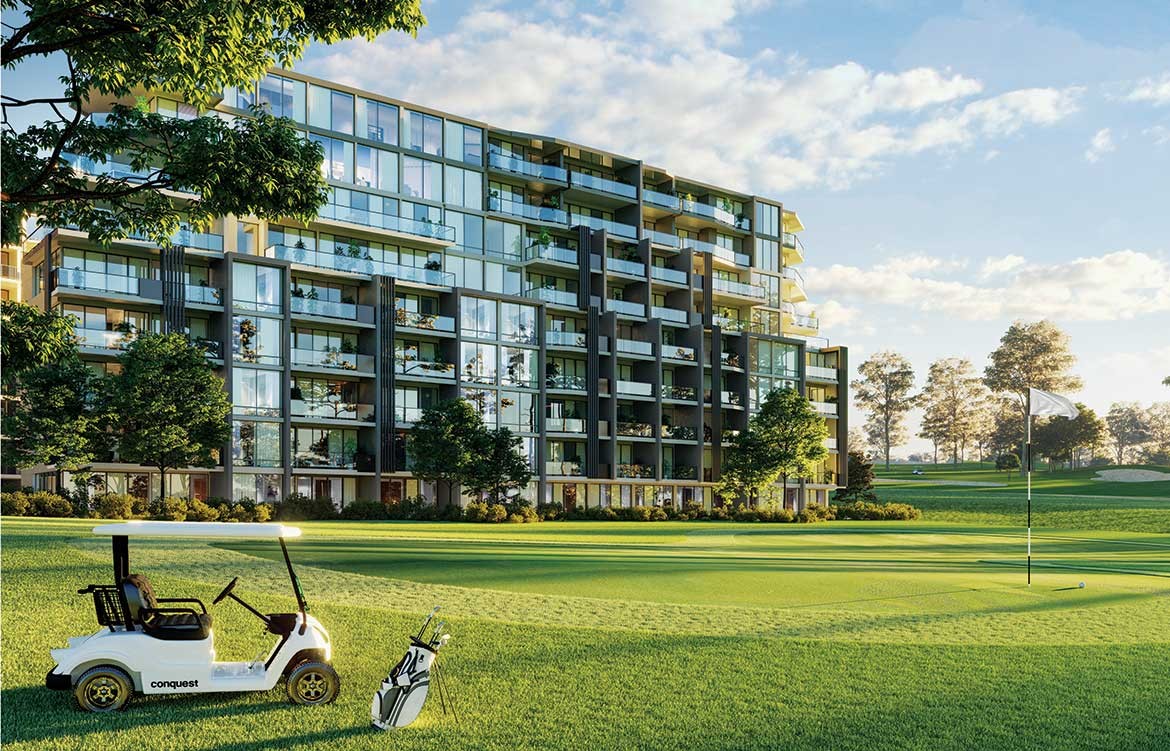 Tags: David Congram, Home Architecture, House Architecture, McGrath Magazine, Residential Architecture, The Greens Development
---