House James in Gymea NSW is home to a young family. They commissioned Henry Berresford of Berresford Architecture to take the dim, contained structure and reinvent it as a light, connected and low maintenance home fit for hosting friends.
The existing house was devoid of spatial variation. Henry's design introduces transitions between the comforting upper spaces and the entertaining levels below. With an elevated ceiling plane, the kitchen height scales on entry to the living area, ushering in natural light from above. Despite opening the layout and doing away with walls and rooms, the project has achieved an additional bedroom, bathroom and reading room.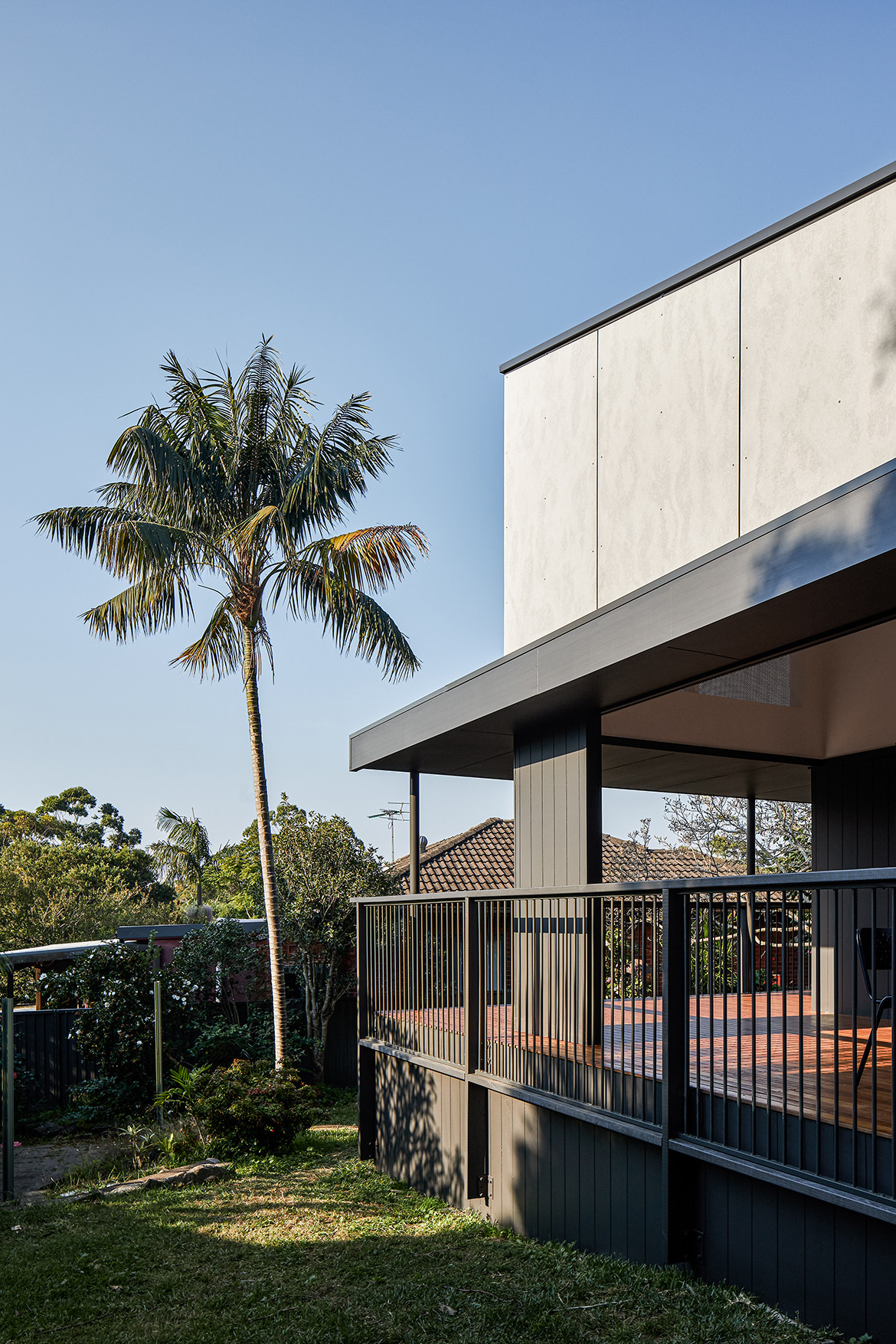 Henry's design hierarchy unfolds from a horizontal datum taken from the line of the carport roof. The lower level is wrapped by decking that mediates internal entertaining areas with the garden. The upper level rests upon the plinth as an almost sculptural form. Perpendicular lines of the façade frame the skyline, connection points of materials guiding the gaze. With its barestone cladding and protruding square windows, the upper form is reminiscent of a brutalist aesthetic in its interactions with angled light. The awnings play with both sun and shadow throughout the day. These sundials of House James set an honest pace for the home, completing the connection to nature.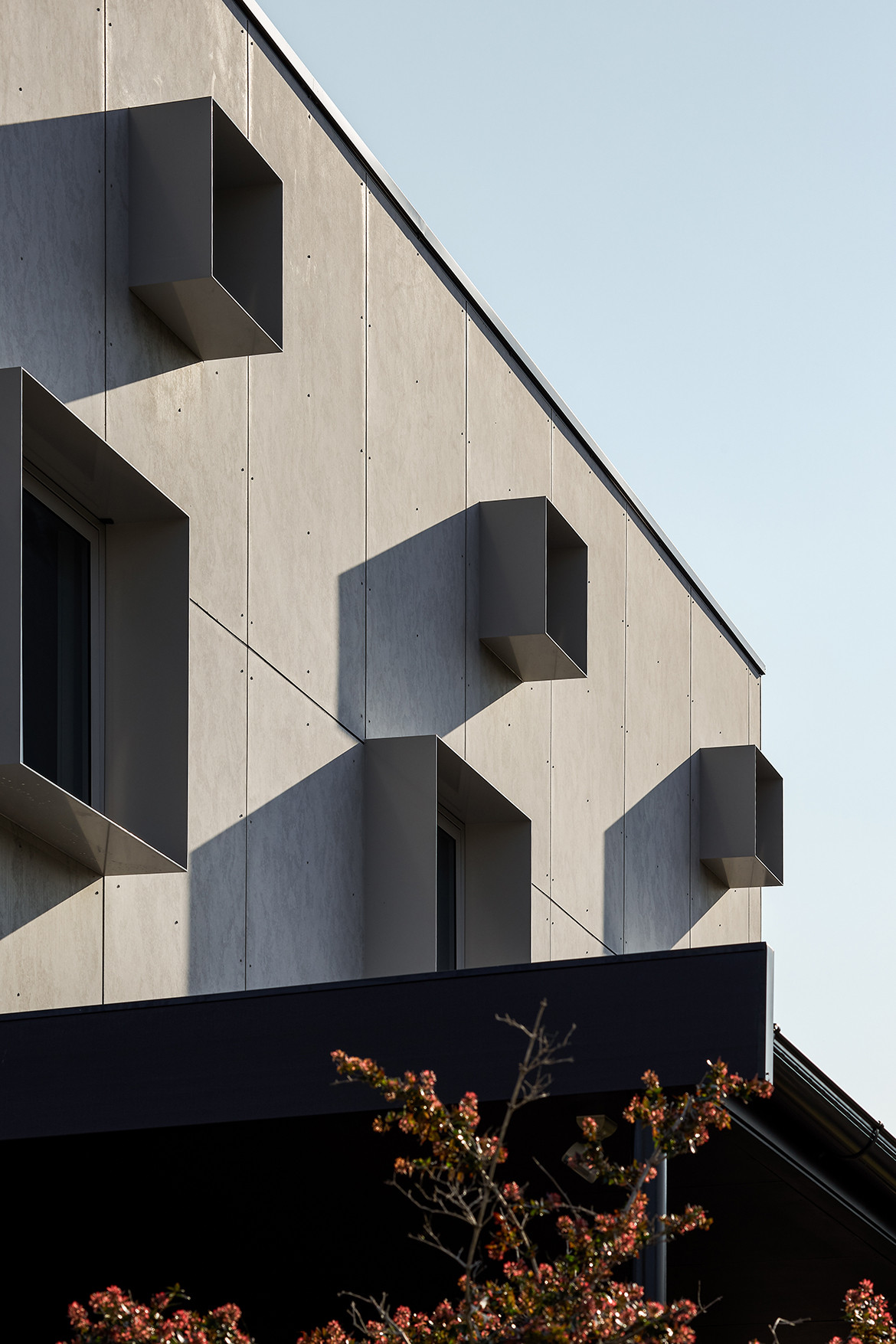 Here low maintenance material selection also adheres to passive sustainability principles. The floorplan faces north directing most of the glazing used. Heat relief is provided by deep, powder-coated aluminium sunhoods on the northern windows, which take the sting out of the summer sun while allowing winter light to seep in.
From timber flooring, to the white-tiled splashback and marble benchtop, a varied materiality adds to the home's tactile nature. Indoors, every opportunity to connect to the outdoors is leveraged. Above the kitchen sink, an inset timber window offers a glimpse of greenery, while crisp timber flooring extends the reach of the external tree branches inside. Along the north boundary a magnolia tree was pining for attention, and by being retained, it is celebrated as a focal point of the new design.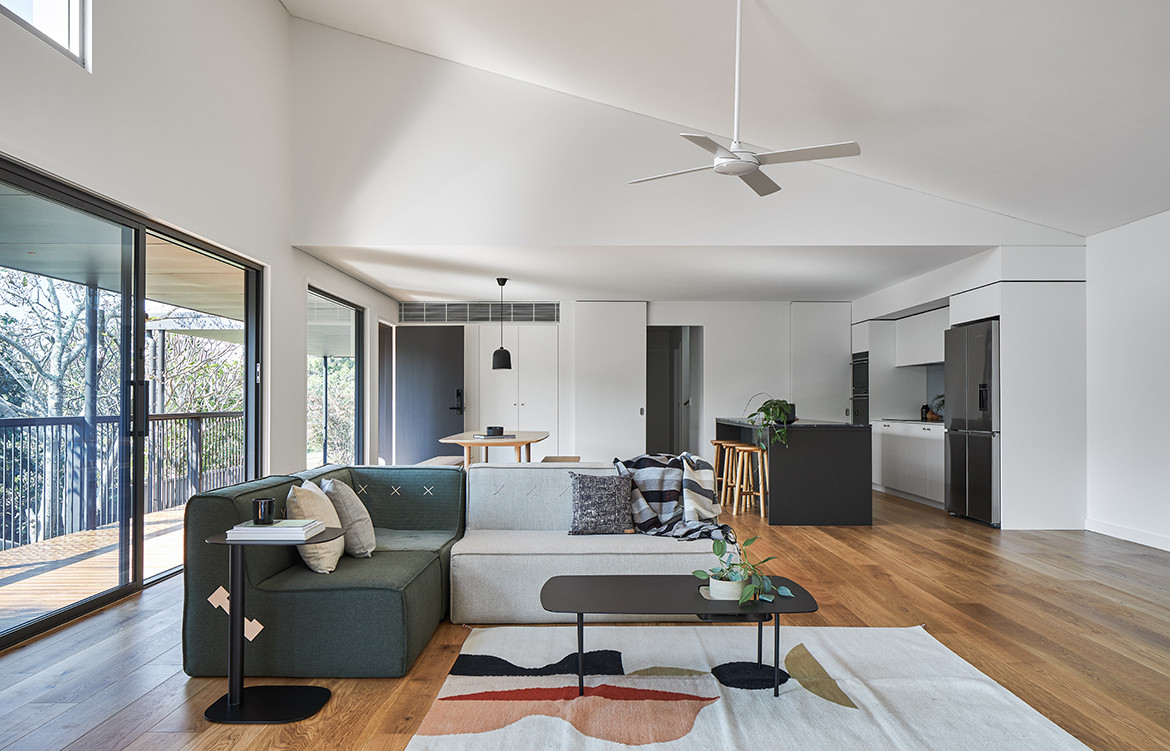 House James can be safely taken at face value. It is elegant in its simplicity and environmentally conscious in its modesty, with a character that manifests itself in light and movement. House James is a fitting example of the honest aesthetic that Berresford Architecture observes.
Project Details
Architecture – Berresford Architecture
Builder – Clockwork constructions
Engineering – Greenview Consulting
Styling – Koskela
Photography – Andy Macpherson Studio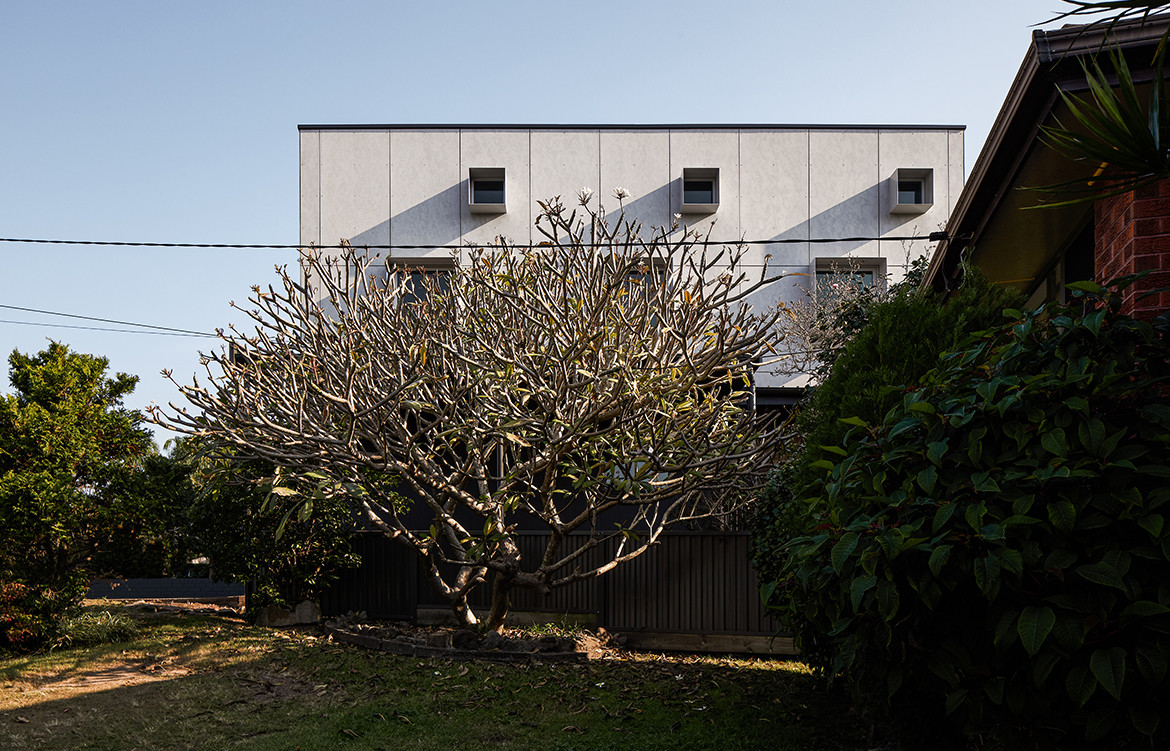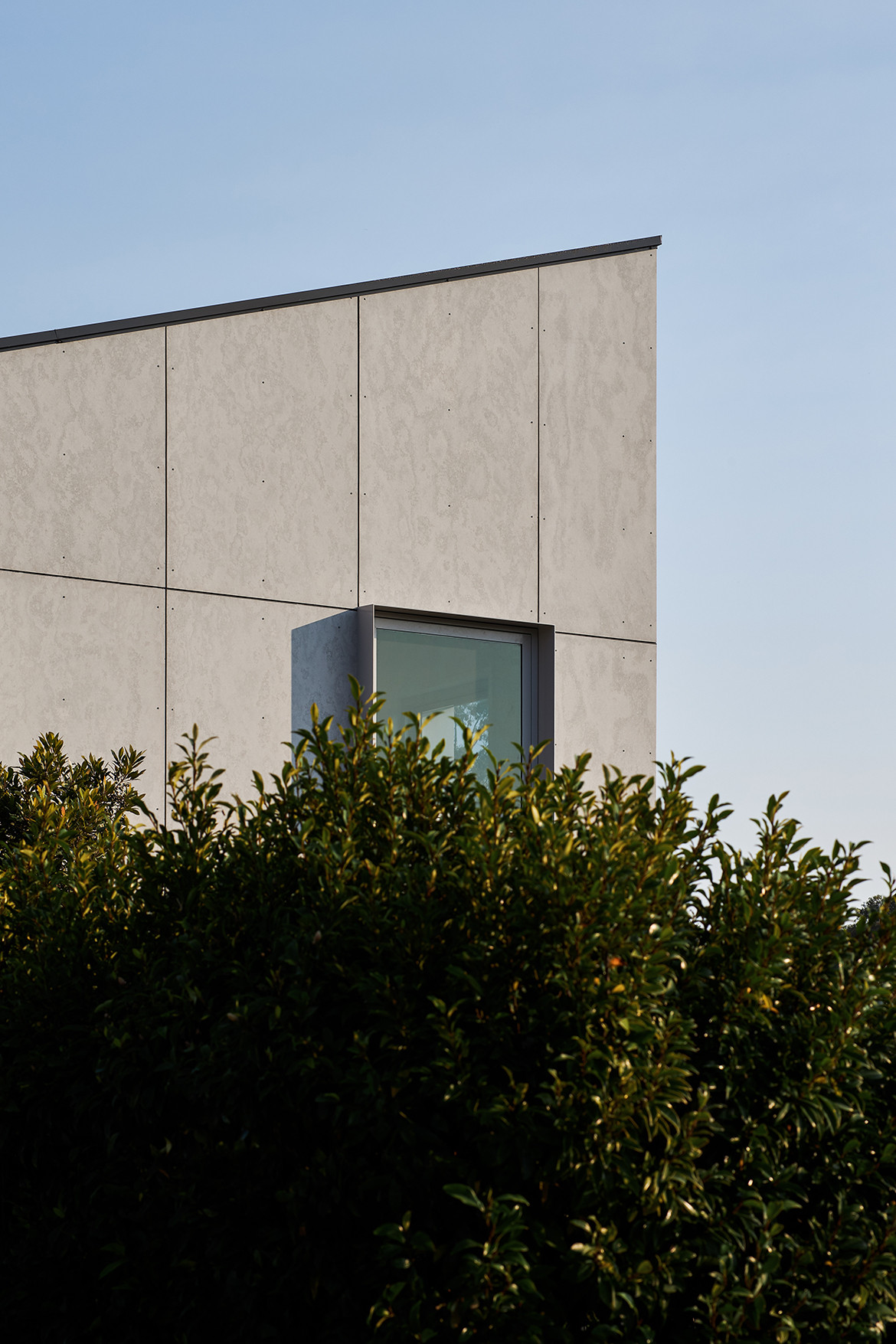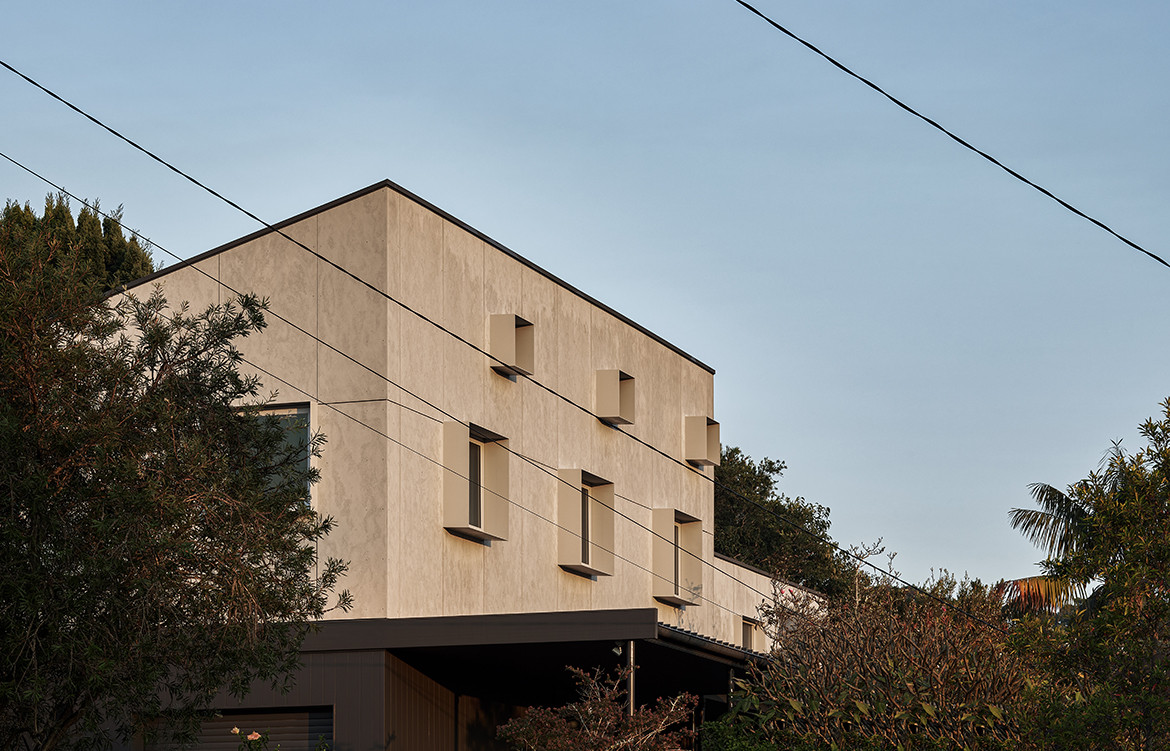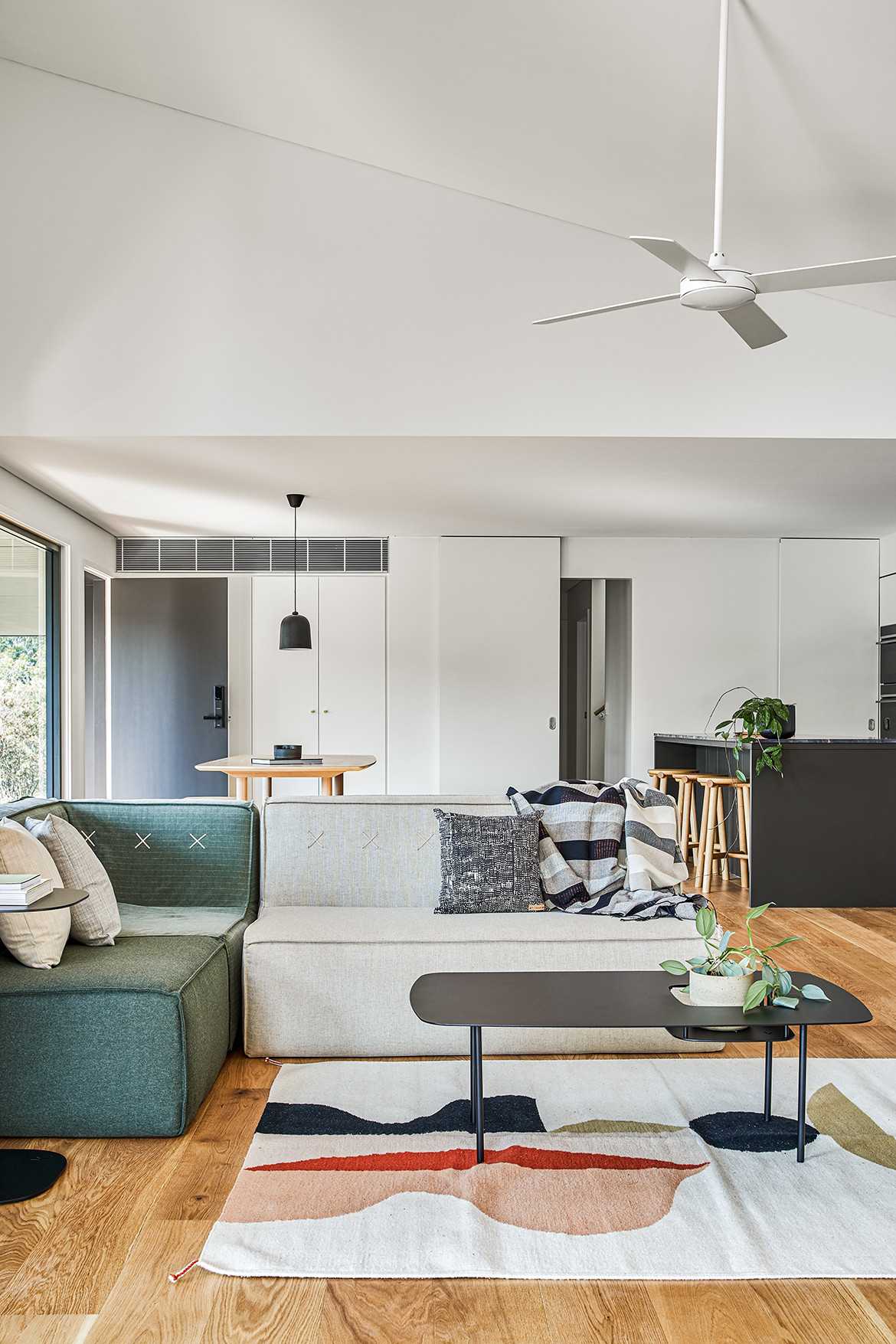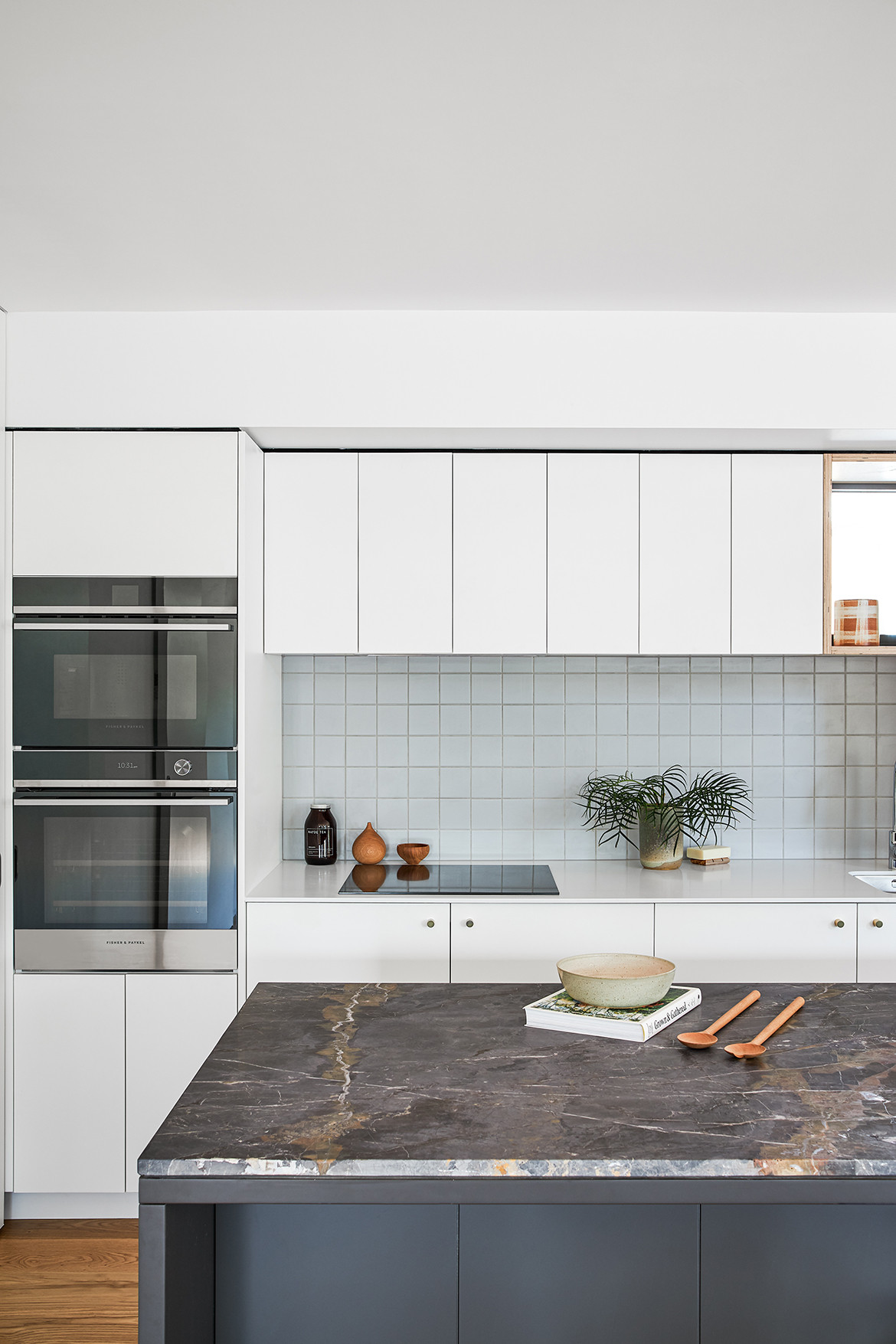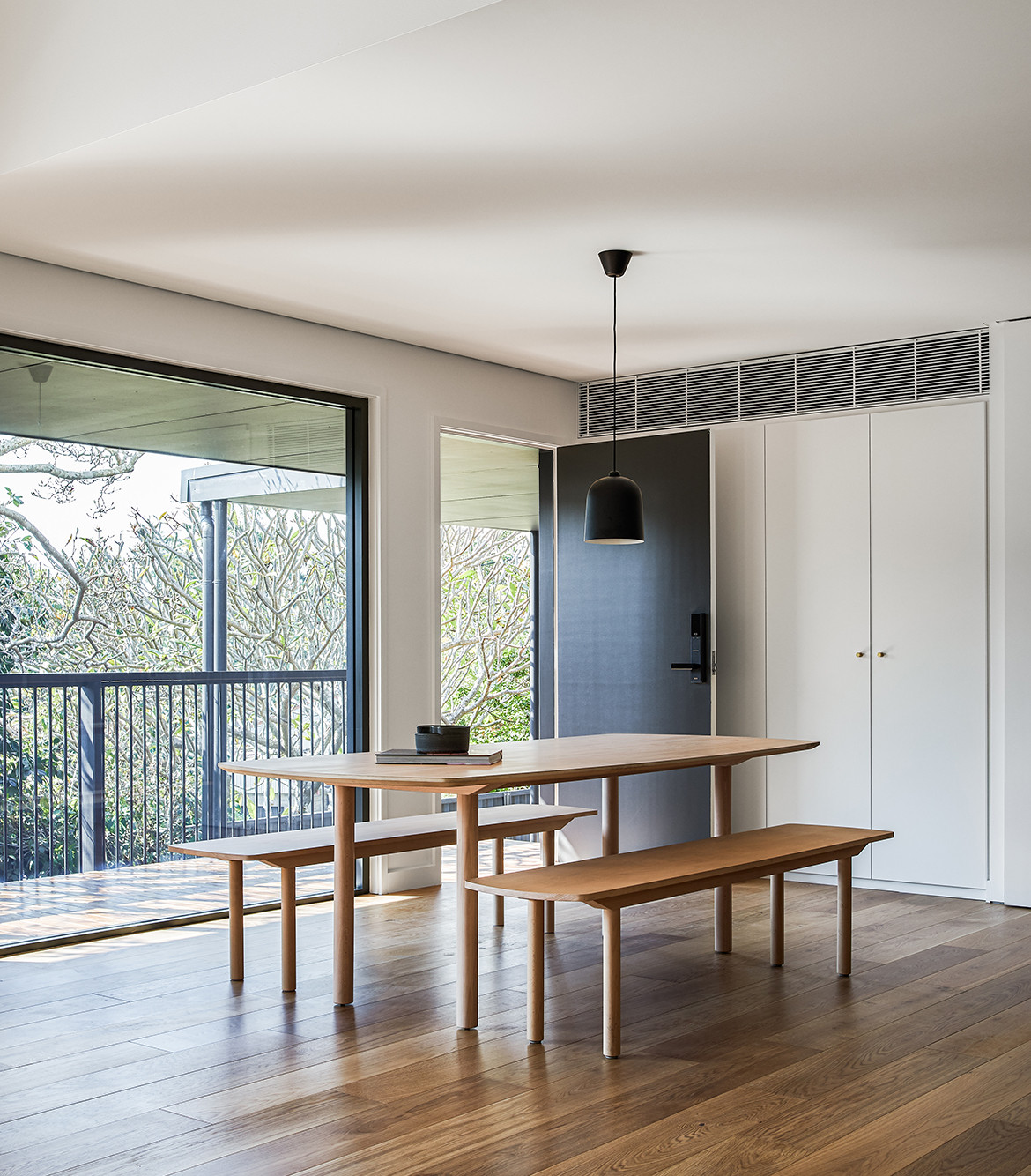 Tags: Berresford Architecture, contemporary extension, extension, Koskela, modern home, renovation
---