On a spacious lot of green land in rural Bansberia, approximately 45 kilometres from Kolkata, India, Abin Design Studio recently completed a design intervention on a residence, transforming the entire property into something contemporary and extremely unique.
When Abin Design Studio first engaged with the clients on this project, they noticed that the site was split in half: one half of the land was the client's residence, and the other was primarily bare with a 2-storey structure and a brick-lined pond.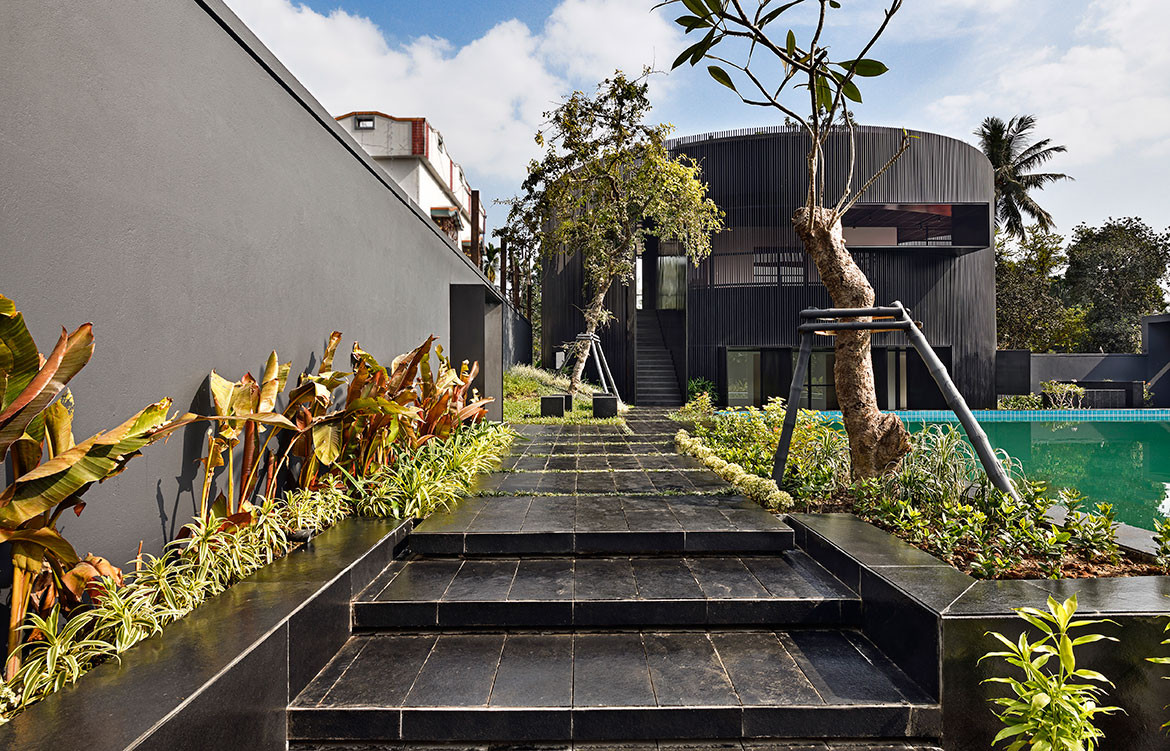 Designed as a bold, curved louvred structure, the nondescript existing build was updated with the aim of retaining the space and creating a leisure zone for the family. Aptly named the House Of Sweeping Shadows, the modern façade of the residence encases the form and anchors the building within it by casting a succession of shadows inside. As the sun moves across the horizon throughout the day, the rectilinear punctuations along the new build lend to the idyllic views outside while sheltering the interior from the harsh southwest sun.
Internally, to balance with the dark and striking exterior, whitewashed walls and geometric furniture are placed on a vivid epoxy orange-red floor. Inspired by a typical Bengali village, the upper levels of the house are demarcated with a Bamboo threshold, allowing the interiors to be flooded with natural ventilation as well as natural light.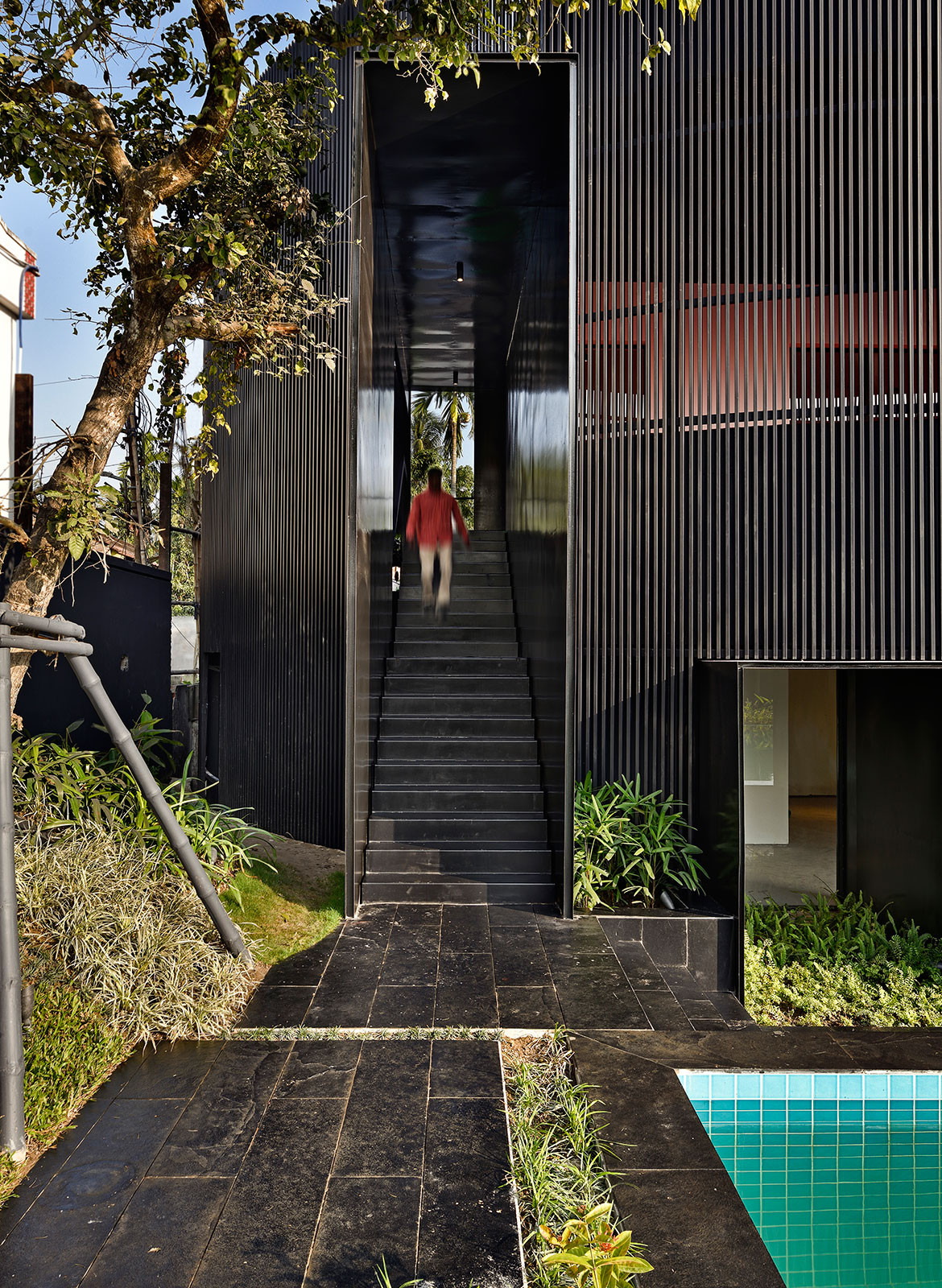 The empty structure perpendicular to the house now contains a gym, several changing rooms, and guest entertainment lounges that overlook the pool and lawn. By incorporating a barbeque station, a rendered concrete sunken sit-out lounge and a small aviary, the built environment juxtaposes with the natural one.
Far more than simply visually impressive, House Of Sweeping Shadows creates a unique experience for the residents. Between the masses of the structures, verdant landscape and colour palette, Abin Design Studio ensures that the entire site functions as a serene escape.
Abin Design Studio
abindesignstudio.com
Photography by Ravi Kanade and Samya Ghatak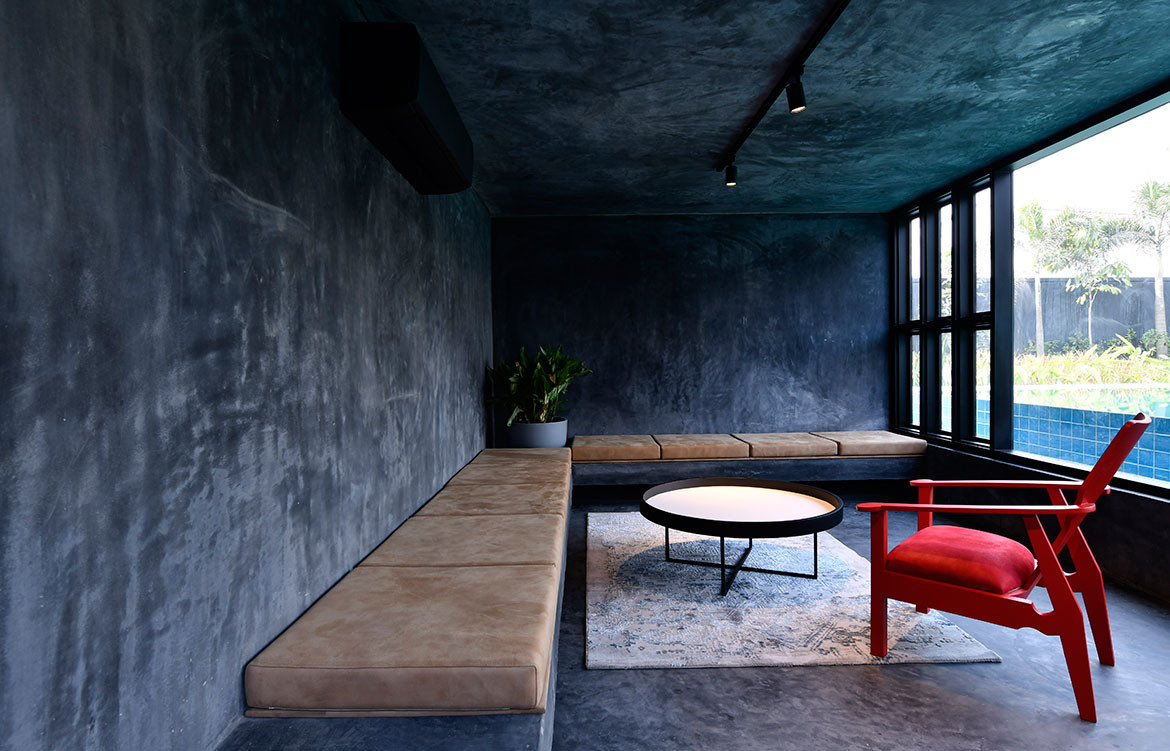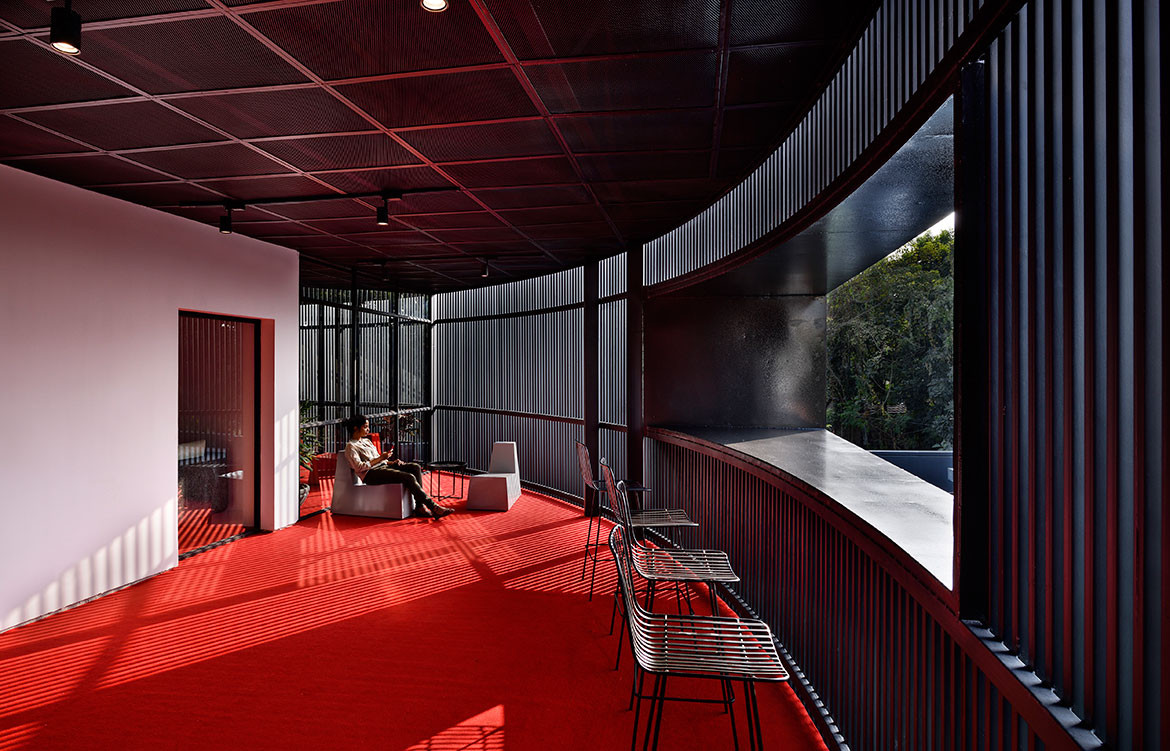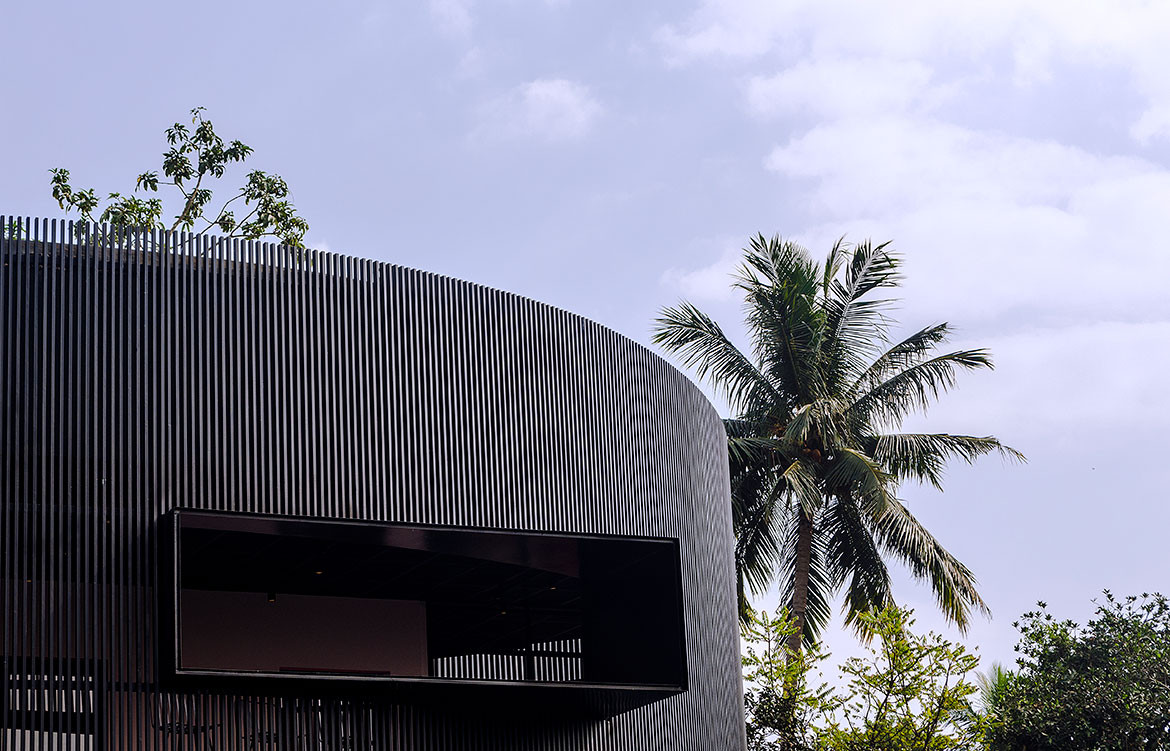 We think you might also like Sunrise House by MCK Architects
Tags: Abin Chaudhuri, Abin Design Studio, Architecture, Bansberia, Façade, India, Louvres, Ravi Kanade, Residential design, Samya Ghatak, Shadows, Thida Sachathep, West Bengal
---