"The design concept for the Veggie Patch Van was to create a visual aesthetic that  represented our concept of sustainability," explains Milenka Osen, one half of TMOD, the design practice responsible for the design.  Along with co-owners Georgie Swift of TMOD, Karl Cooney of Yulli's and Zoran Mitrevsk, the team transformed an old camper van into a fully functioning food truck.  "We created a moving barn that represents 'paddock to plate', reconnecting diners to their growers," continues Osen.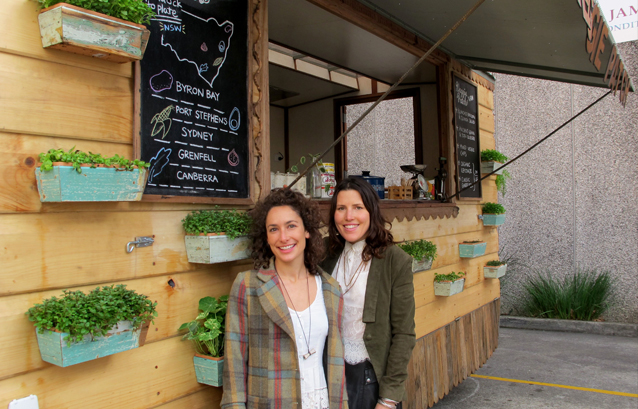 In addition, the team were passionate about ensuring minimum environmental impact and used recycled and eco-conscious materials, including reclaimed fence palings and recycled stainless steel, in addition to converting the truck to run on vegetable oil.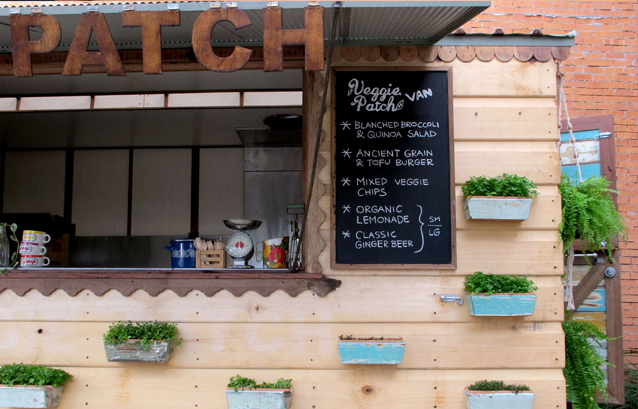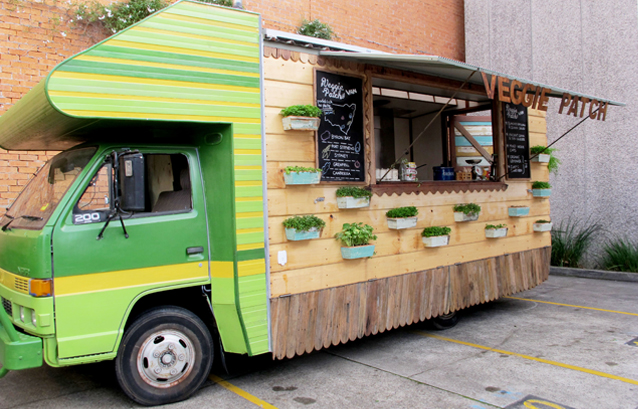 "Internally, the design concept was to create an efficient working space to provide Mexican food for the masses," explains Stephanie Raco, co-owner of Cantina Mobil.  Co-owner Rode Vella was responsible for the design, which incorporates compartmentalised storage spaces and wrap-around work benches. "Externally, the design concept aimed to evoke an unquestionable Mexican vibe through the use of colour and Mexican motifs," adds Raco.  Elements include Cantina's night-time, flashing light-box and a visual link to iconic American food truck styling.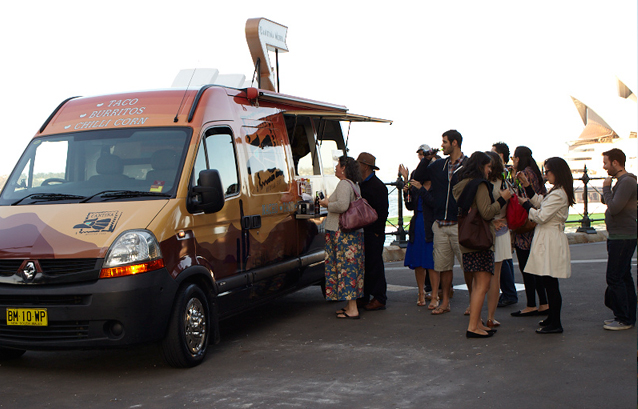 As expected, mobile kitchens present a wide range of practical challenges.  "Initially our van encompassed a green roof of herbs," says Osen.  "However, the energy-producing solar panels ended up taking up an unexpected amount of space.  As a result, we created  removable herb planter boxes made from old fence palings that are regularly rotated with others from our garden.  But we're equally happy with the result." 
"Our challenges included generating enough power to run on-board equipment," says Raco.  "This was made possible by cleverly changing elements to reduce power consumption."   When in full service the truck only generates 3600 watts, less than 2 household kettles, a significant feat considering that the truck is able to serve over 500 tacos every hour.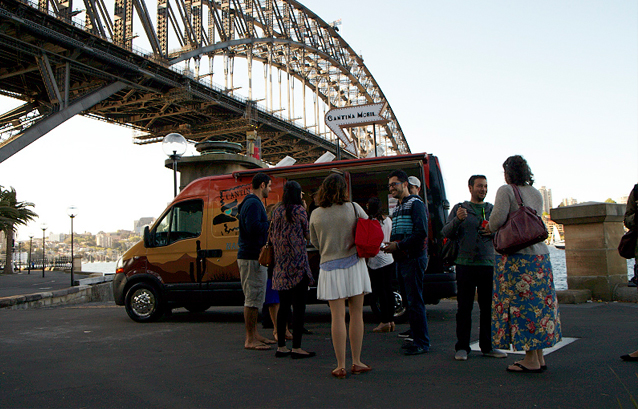 You can follow the Sydney Food trucks on www.sydneyfoodtrucks.com.au and via their twitter feed.
---