The front-facing brick wall of the Princess of Wales House is a simple shelter for privacy. Inwardly, the wall encloses a courtyard space, a private garden foyer open to the sky.
The house is located in a residential estate in Singapore's west and continues HYLA Architects' exploration of the integration of external courtyard spaces into the house, the creation of foci with courtyards, the blurring of the distinction between inside and outside, and the provision of shelter from sun and rain required in Singapore's hot and wet climate.
Daily homecoming is a passage through a series of thresholds, each successively more private: one first enters the property through the gate, after the porch a brick wall presents an opening to enter the courtyard. A bridge-like decking conveys one further inward, yet, even here, admittance into the house is not yet gained; one only comes face to face with a timber wall. Here, as HYLA's principal Han Loke Kwang describes, "The main door is hidden, there is no lock, nor handle, no visible sign of entry at all." This last door to the house, concealed in the patterning of wall's timber cladding, is perhaps most emblematic of the quiet and private nature of the house.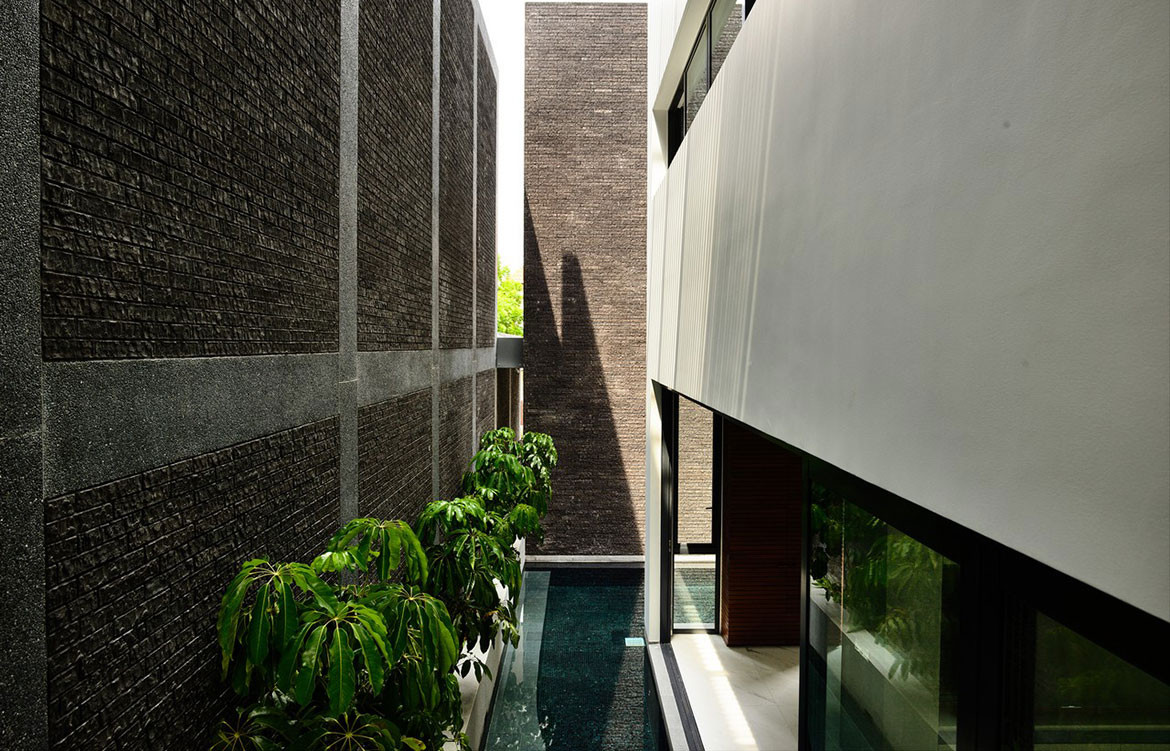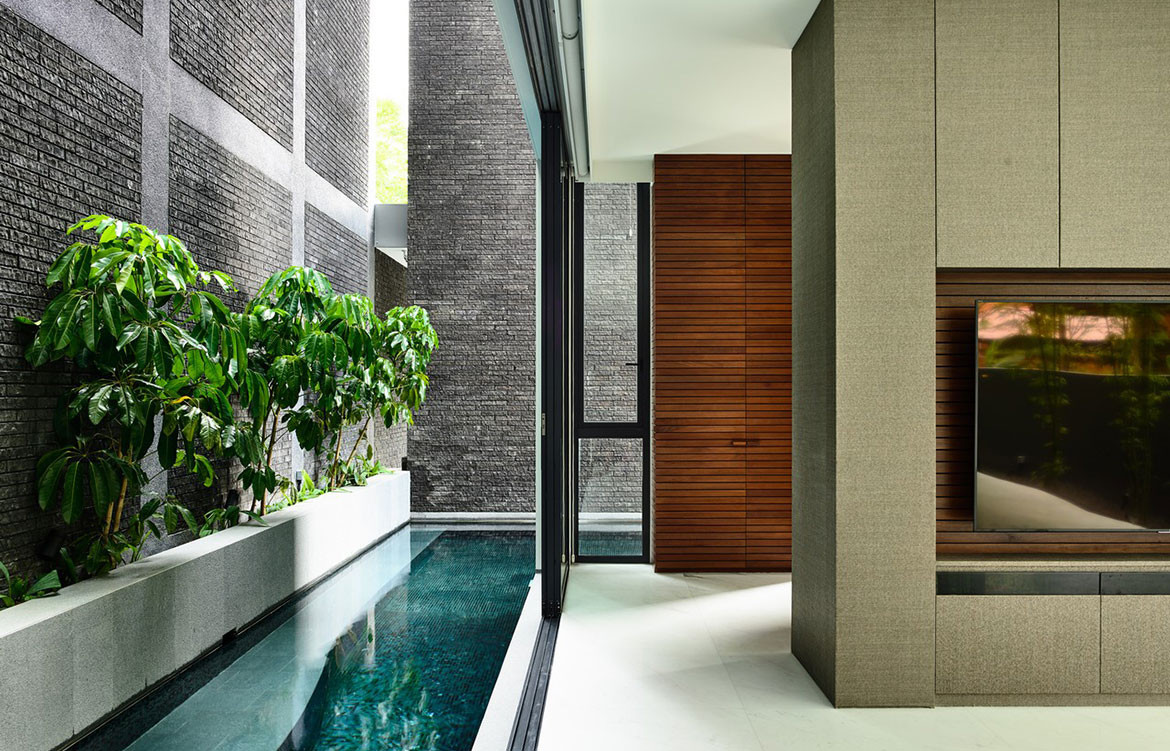 Han adds, "The privacy and mystery of the house starts from the blank wall façade at the front. Anyone looking from outside will wonder what is inside. And the mystery continues until they enter the house, and then the space totally opens up."
The client's brief was a practical order of five bedrooms and a study on top of the usual living, dining, and kitchen spaces. Around these, Han has appended courtyards—one as the above-mentioned garden foyer at the front entrance, another laid out along the main living spaces, integrated with the pool. On the second storey there are two—one located directly behind the staircase which continues from the side courtyard space, and the other one in the middle of the house, facing a bedroom.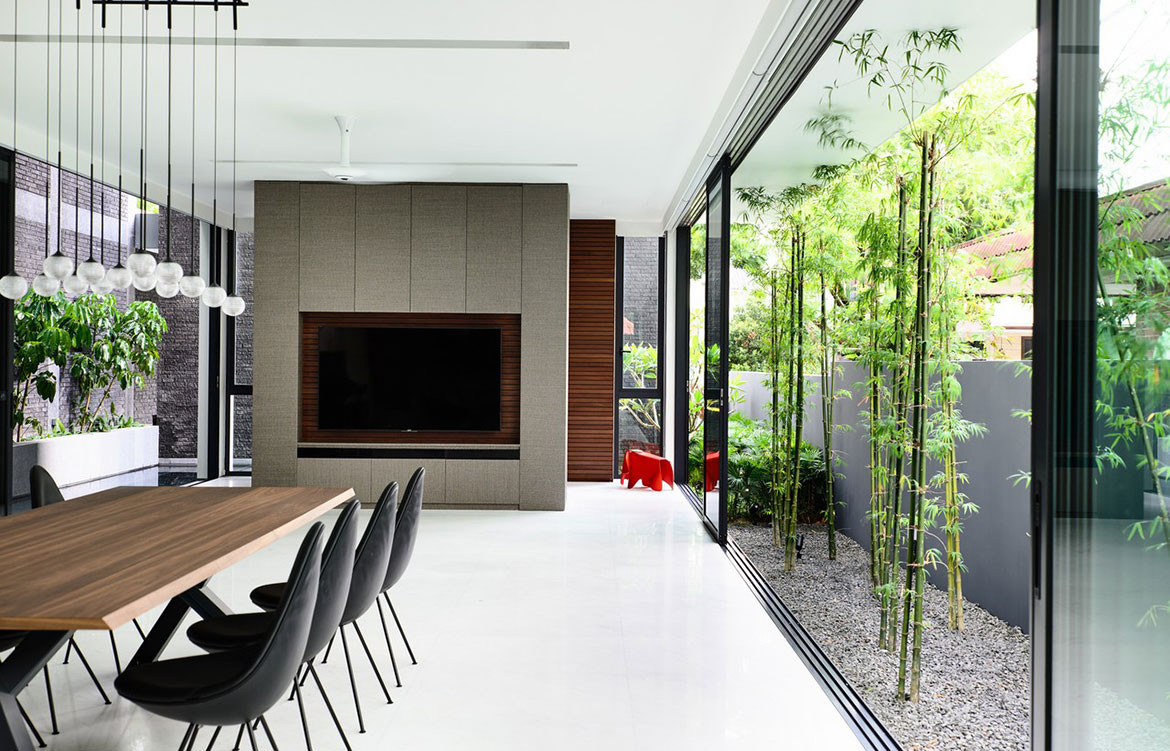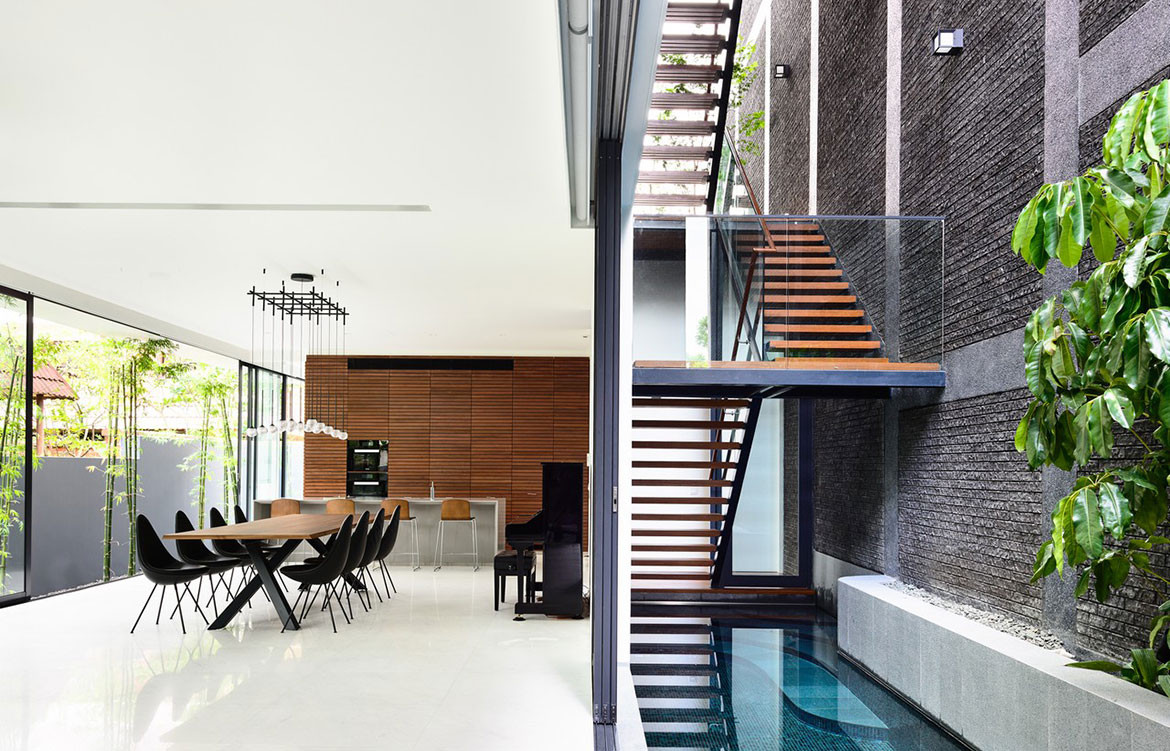 The success of the house is in its achievements of privacy and openness for the enjoyment of natural light, air and outside spaces. Not only were openings strategically inserted in the design, various means towards porosity were devised, as Han points out of the staircase which spans between the party wall and the main building: "We wanted it to make it as light as possible so we use timber strips with 15 millimetre gaps for the tread to further emphasise the openness." Overhead, the latticework of the pergola is spaced with consideration—more densely above the staircase where it gives shelter, and gradually more open as it extends outwards.
HYLA Architects
hyla.com.sg
Dissection Information
Front facade wall, Marono Gesmoord Extra Facebrick from Wienerberger
Front entrance wall in Chengal Timber
Living room floor, Ariston Marble
Built-in TV cabinet – XPE151
Wall fabric from Greenland Wallcovering
Dry kitchen island counter Gris Expo, Compressed quartz from Silestone
Parti Wall beside staircase, Marono Gesmoord Extra, Facebrick from Wienerberger
Structural column and beams on parti wall, Grey Pebble Wash
Staircase thread in Chengal Timber
Bedroom floor, Burmese Teak
Outdoor timber deck in Chengal Timber
Swimming pool mosaic, Black Magic Mosaic from Gallery T Pte Ltd
Dining Pendant light, Algorithm, Pendant light from Vibia
Ceiling Fan, I Series, Ceiling fan from Haiku
C5-GQ door handles, Lever Handle from Kawajun
Master bath basin, Tai counter top basin from Art Ceram
Master bath basin and shower mixer, Pan concealed wall mounted mixer from Zucchetti
Bath tub mixer, Pan, 4 hole bath filler from Zucchetti
Durastyle built in bathtub from Duravit
Master Bath wall and floor, Fantasy Grey, Natural Granite
GEA under-counter basin from Art Ceram
Basin and shower mixer, Sun single lever counter top mixer from Zucchetti
Perforated bath wall, Marono Gesmoord Extra, Facebrick from Wienerberger
Bath vanity counter, Gris Expo, Compressed quartz from Silestone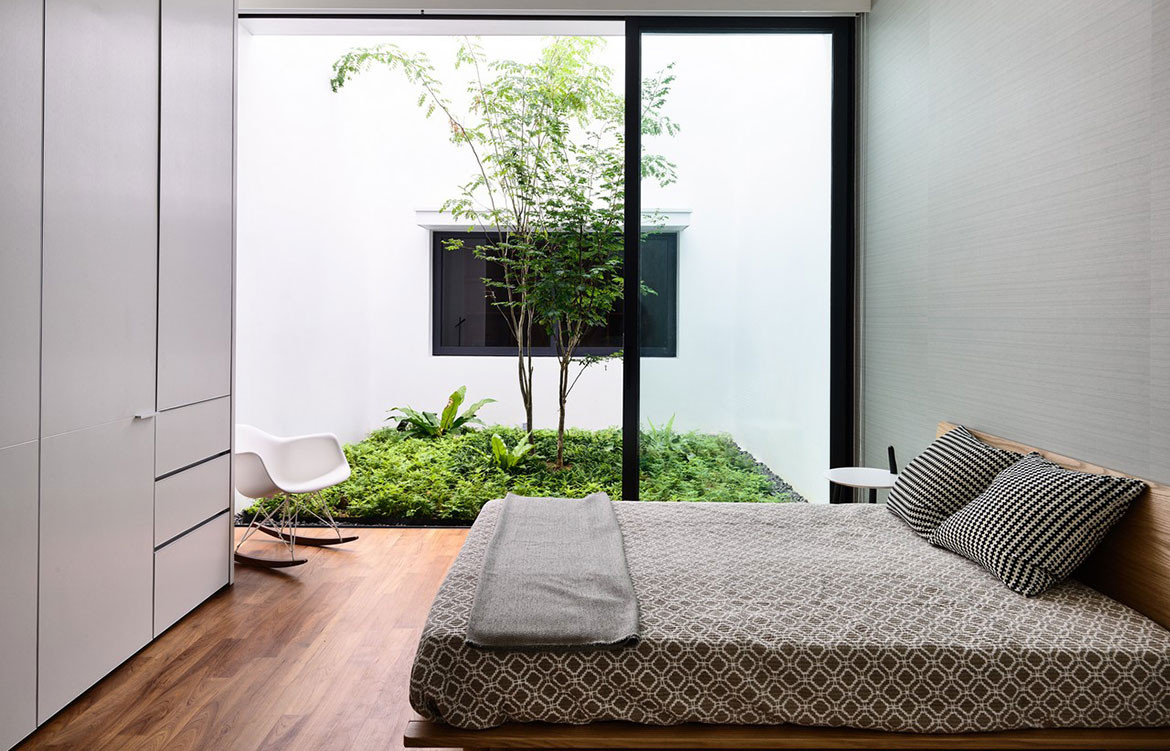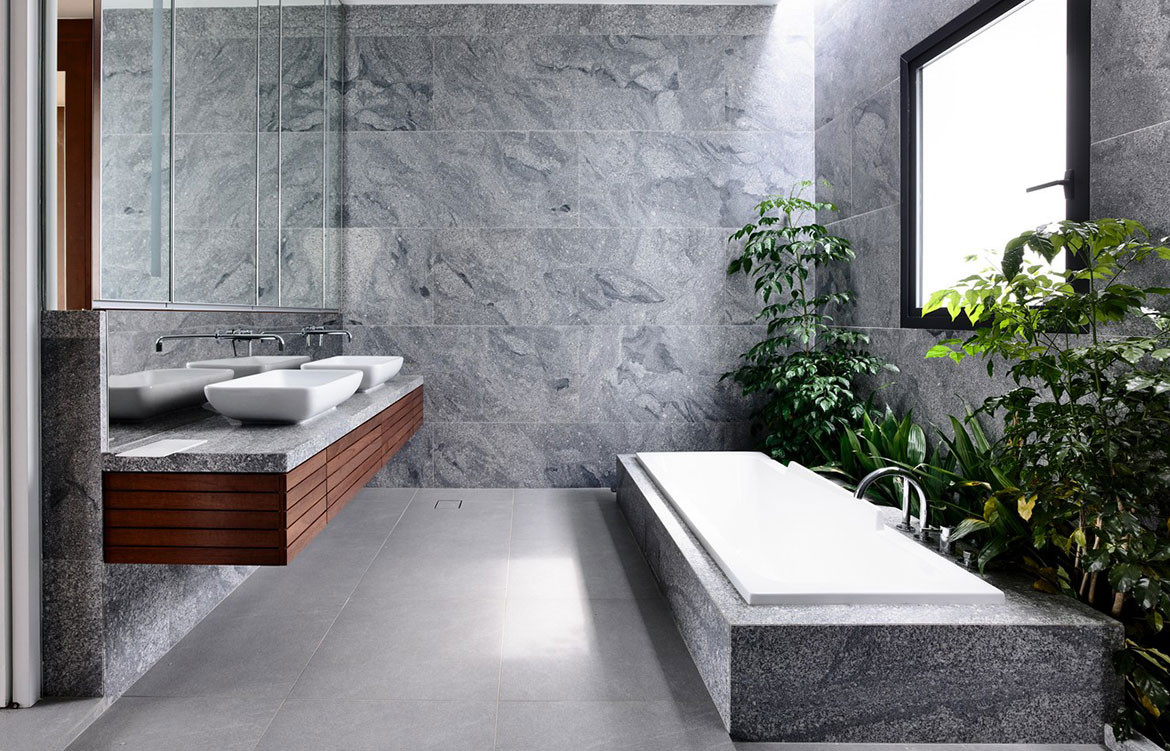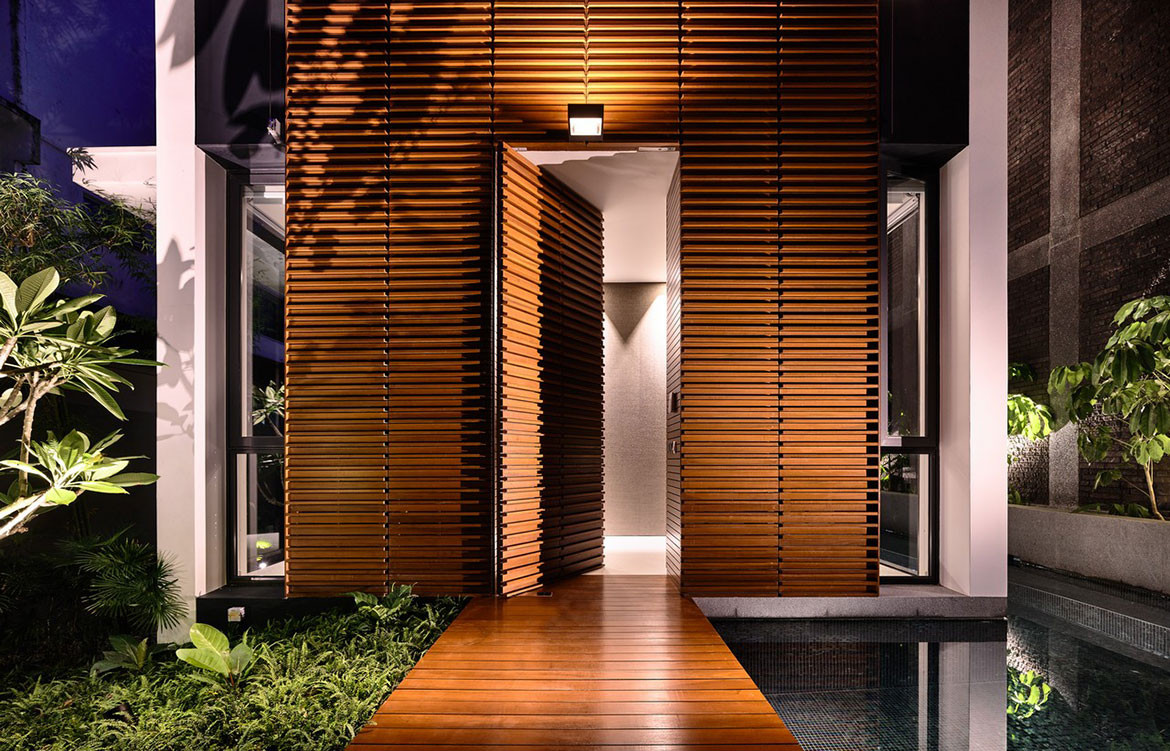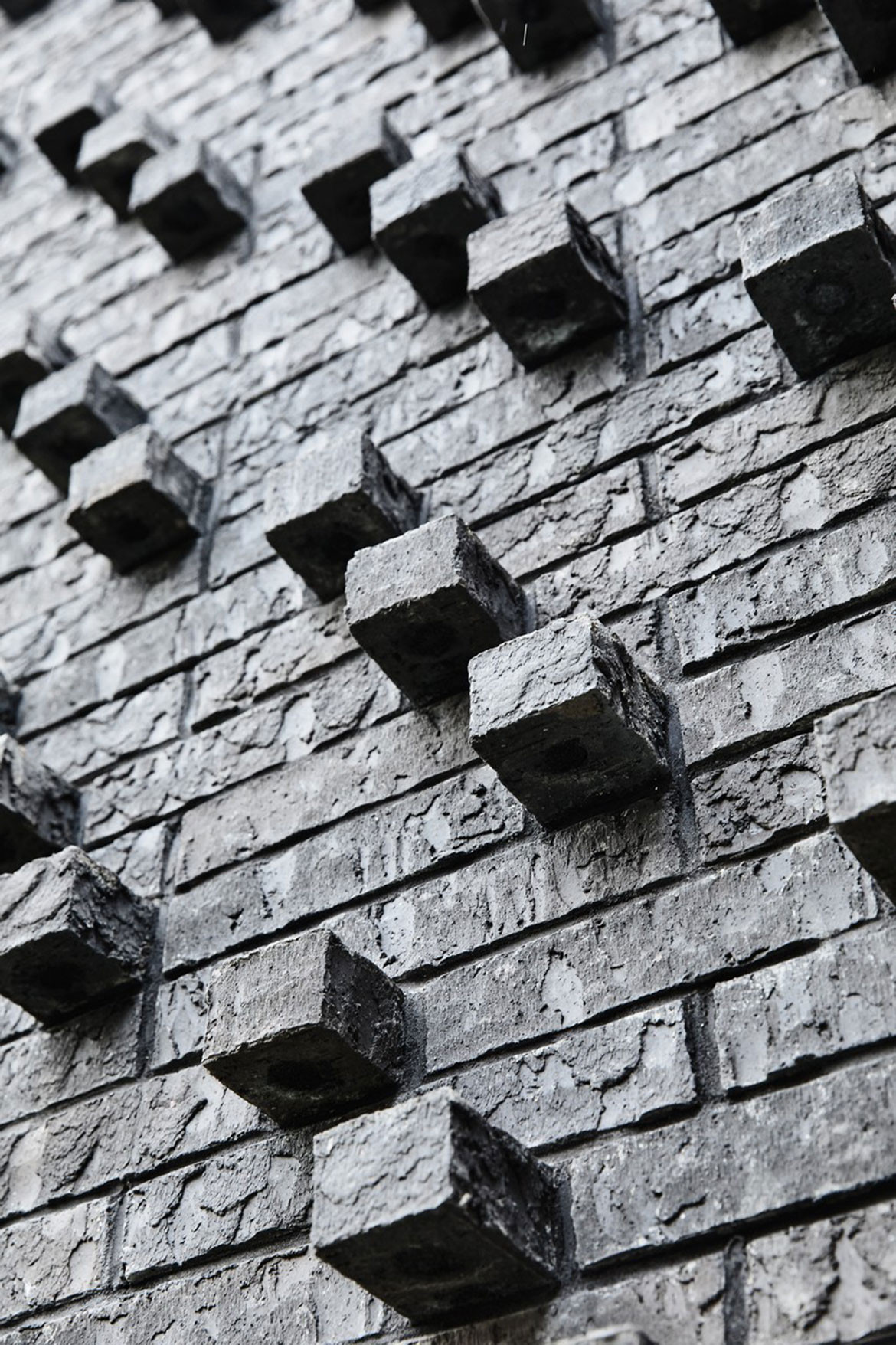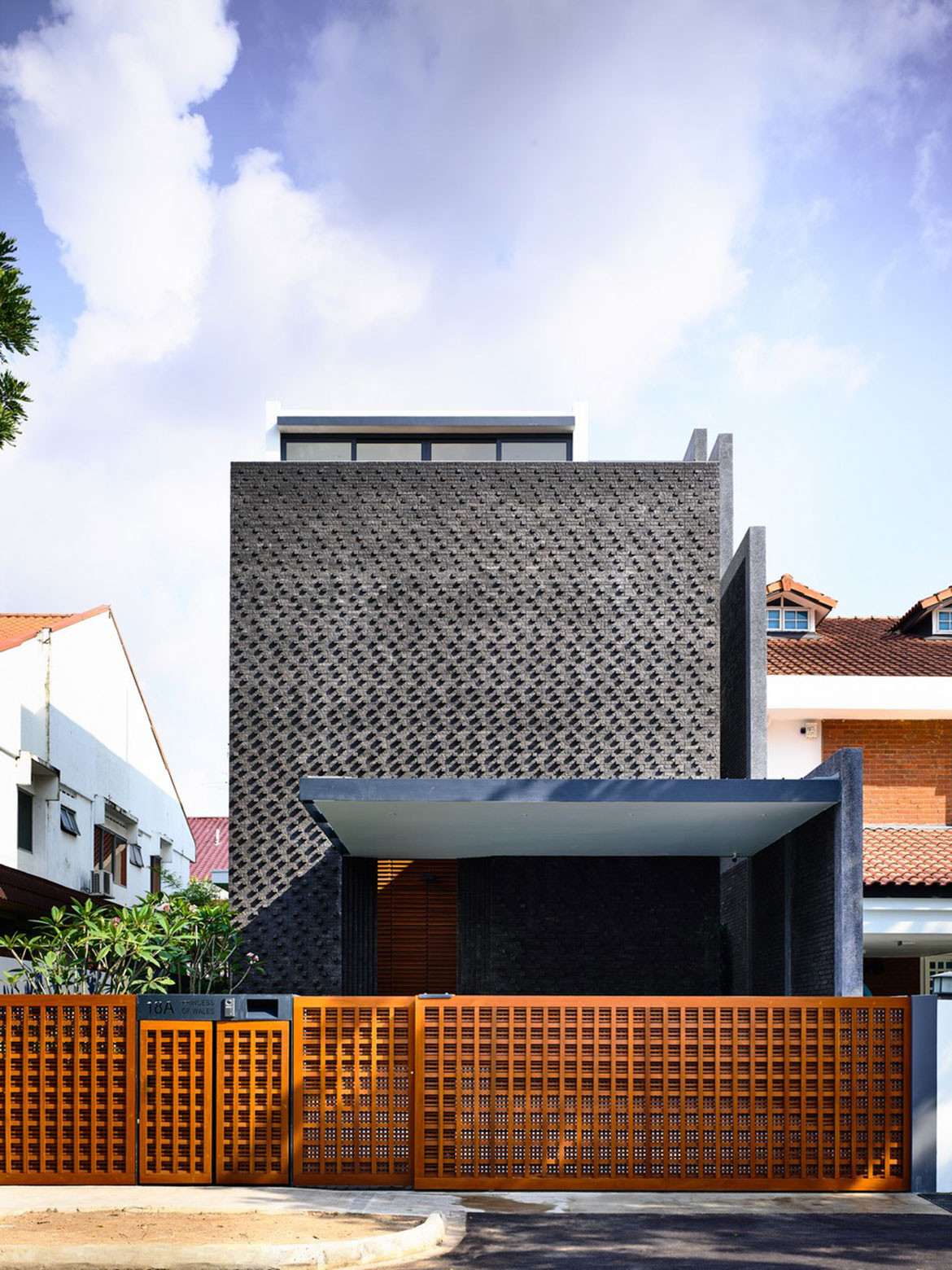 We think you might also like Siglap Plain by HYLA Architects
Tags: Algorithm pendant light, Ariston Marble, Art Ceram, brick, Burmese Teak, Chengal Timber, courtyard, Durastyle, Duravit, Greenland Wallcovering, Haiku, House Facade, HYLA Architects, I Series Ceiling Fan, Kawajun, Natural Granite, silestone, Singapore, Stair Tread, Thresholds, tropical, Vibia, Wienerberger, Yvonne Xu, Zucchetti
---