As mentioned by project architect Rowland Sauls for IBUKU, the practice responsible for creating this architectural tour de force, "Arc is totally unprecedented, embarking on a design that's never been executed before. It certainly required some bravery and optimism. We were creative and stubborn enough to research and develop the answers needed for the success of the project."
Given Singapore's humid and tropical climate, this lightweight yet sturdy structure is extremely befitting. It also sits well with Green School, which has been, along with IBUKU, pushing boundaries for the last 12 years.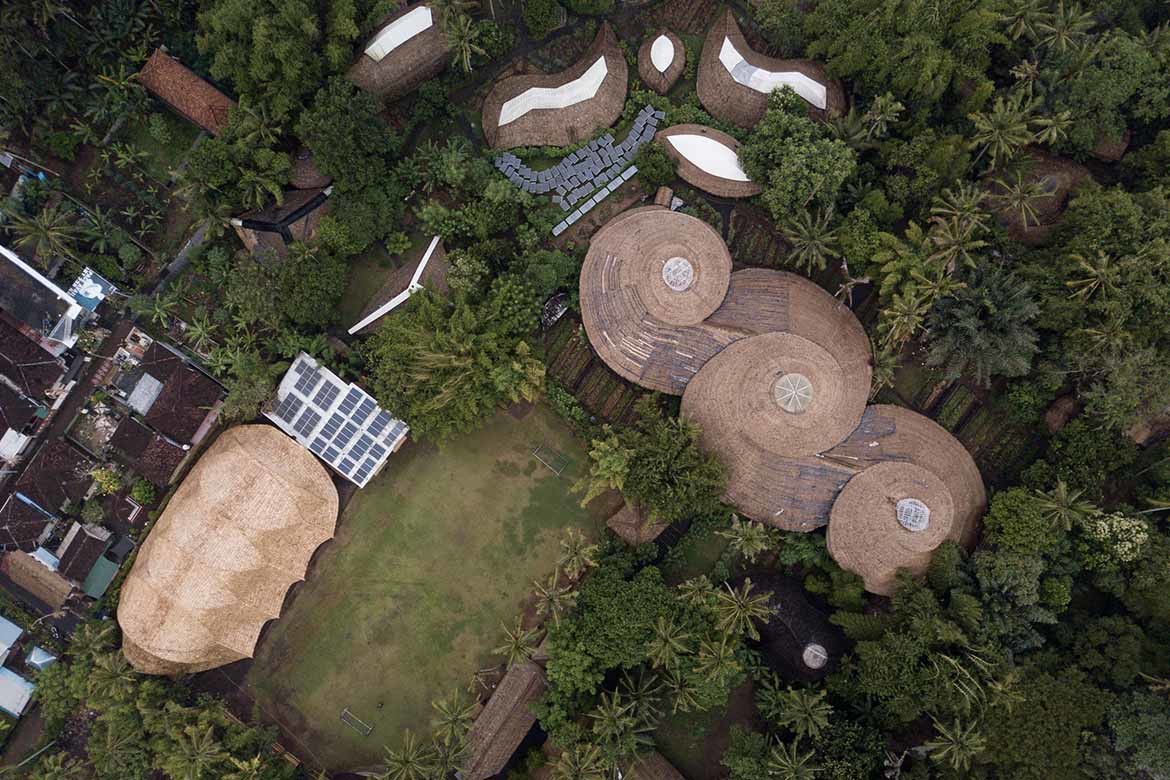 Comprising 14-metre-tall bamboo arches spanning 19 metres, intersected with grid shells and hovering lightly above the ground, it's both an architectural and engineering feat. Often compared to the ribs and muscular structure of a mammal, The Arc must be a delightful environment for children to play, whether it's basketball (a court is marked out on the concrete floor) or simply as a place for a school assembly.
Structures such as The Arc, with its distinctive form, could appear at odds when placed in a school void of vegetation. However, given the lush setting, this 14-metre-high structure still feels nestled into its environment.
With this latest bravado, one can only anticipate the next architectural move for IBUKU. And while IBUKU must be applauded for its ingenuity and creativity, it takes the right client to produce a building such as The Arc – so hats off to Green School for its relentless search of the new.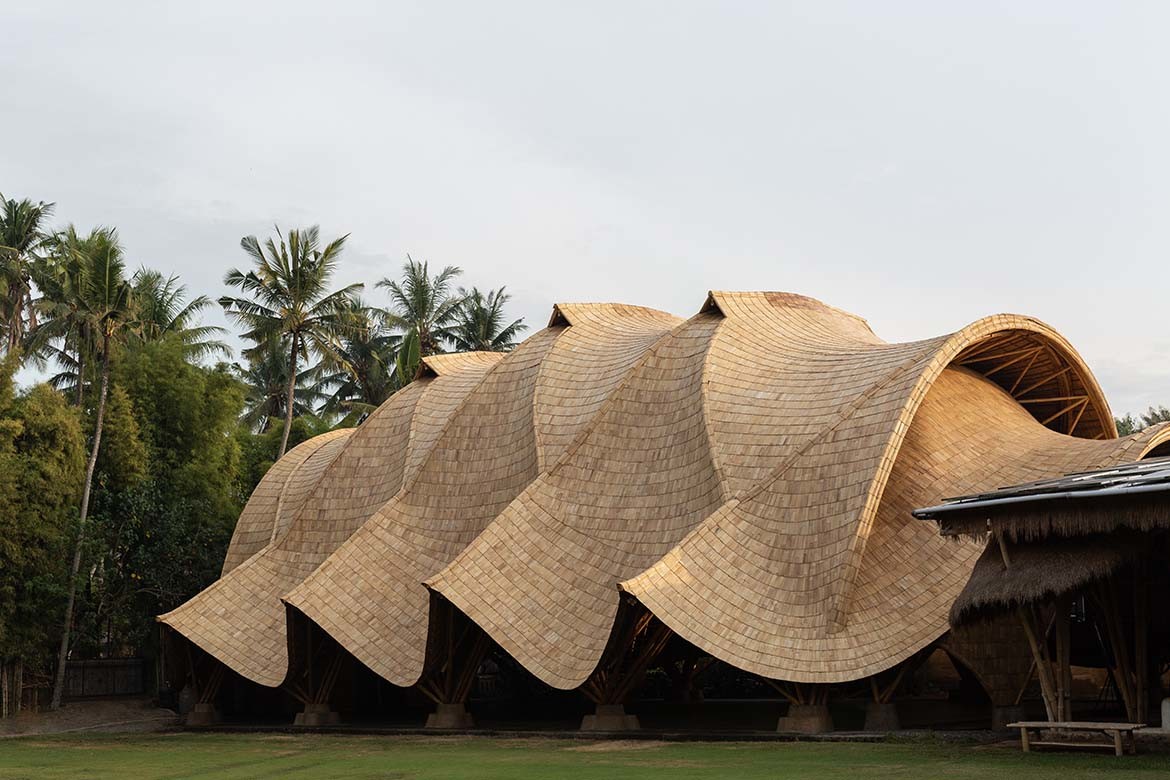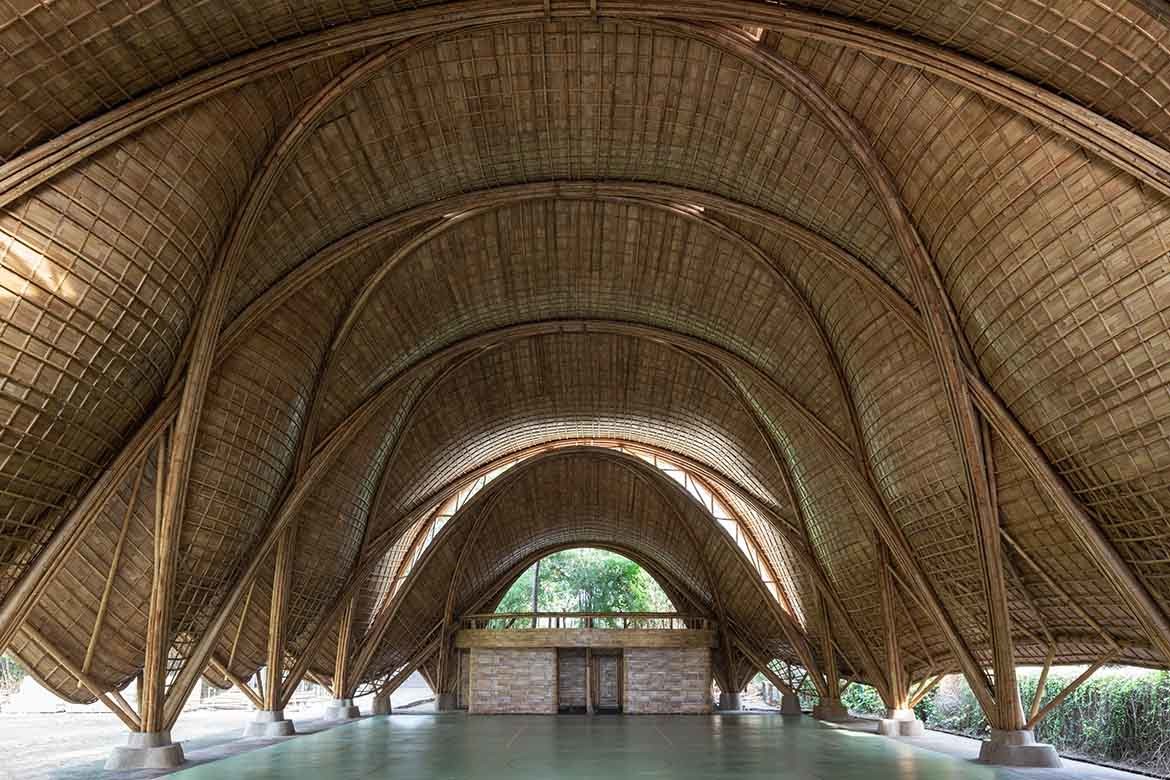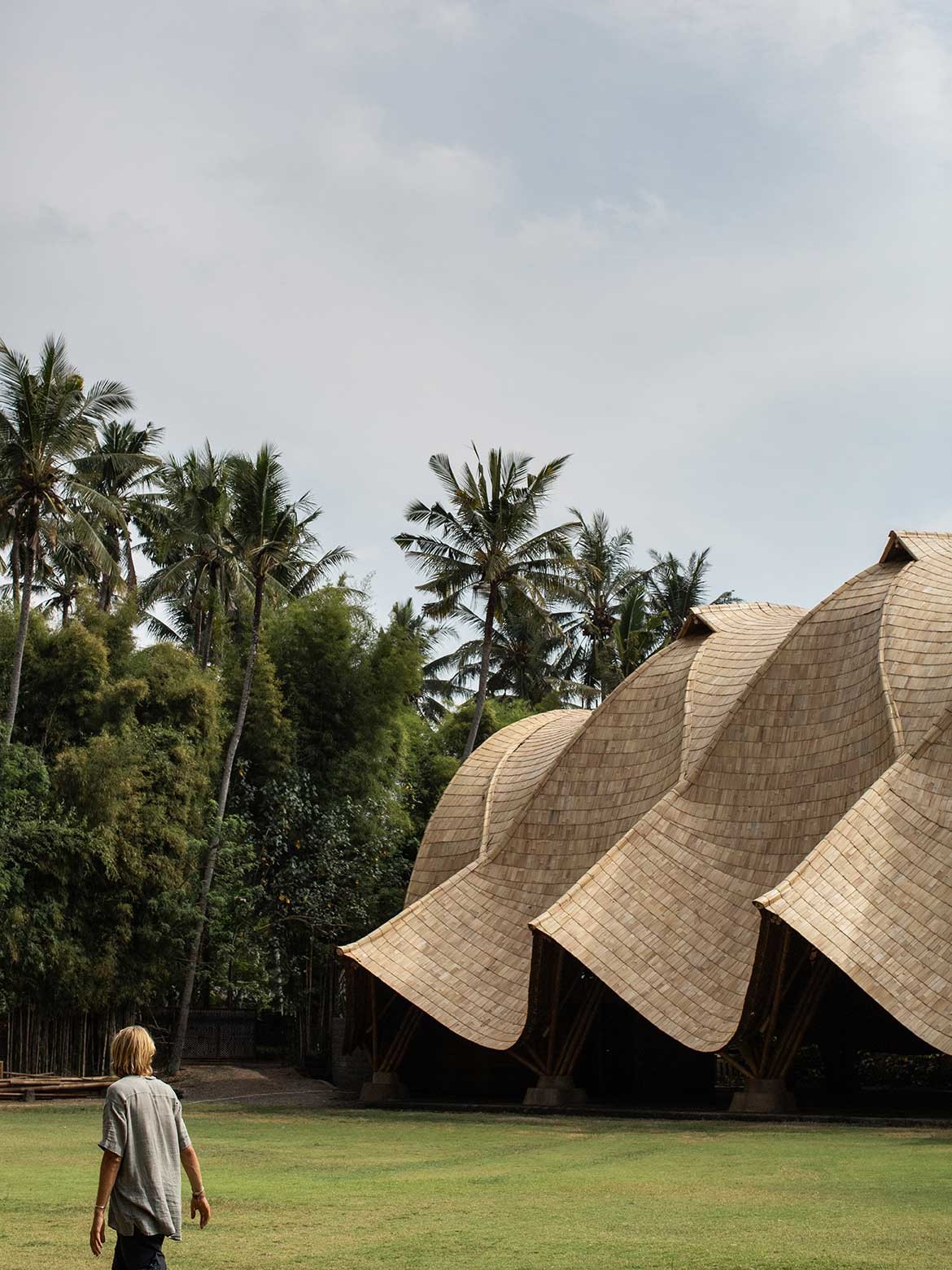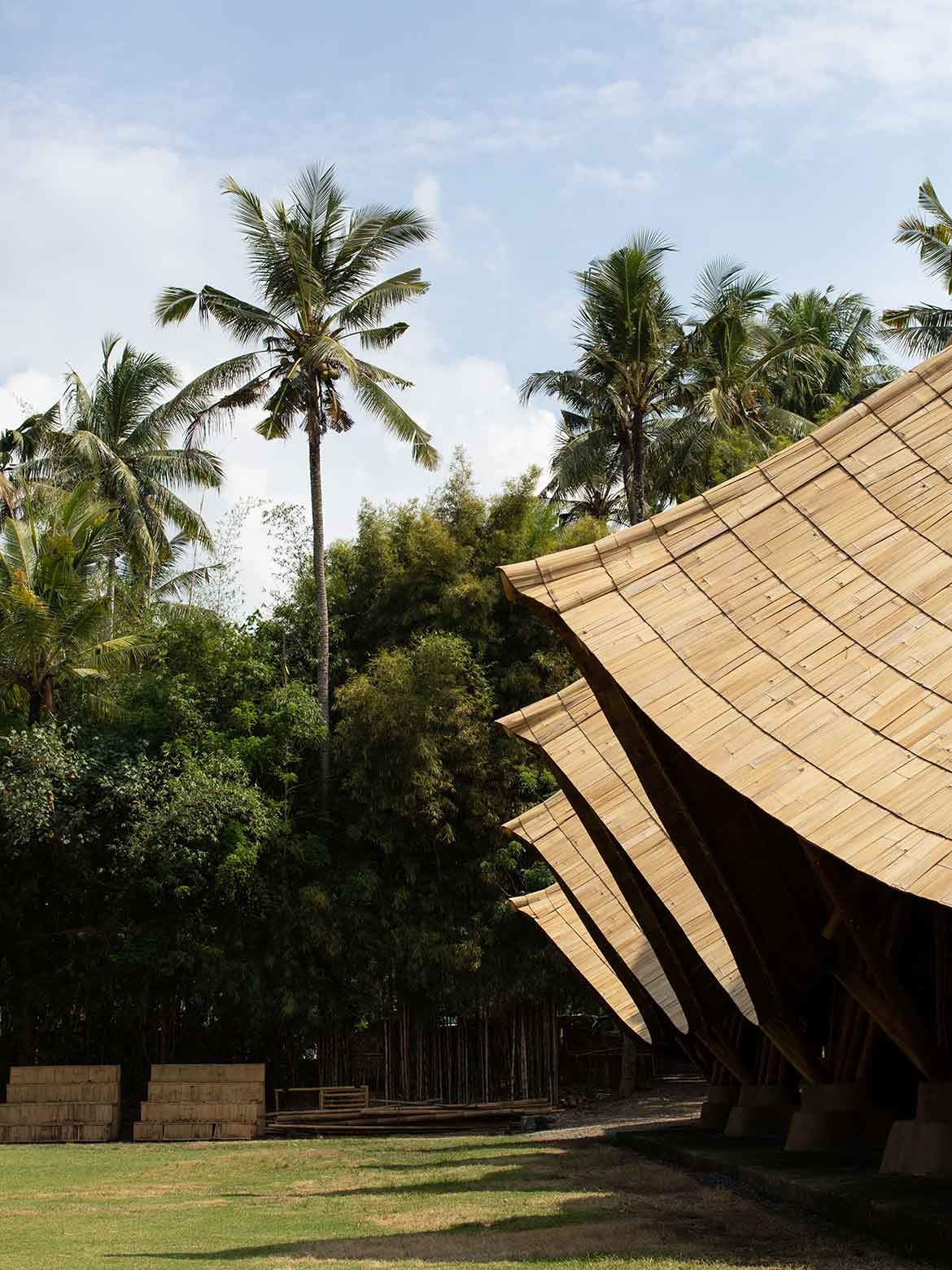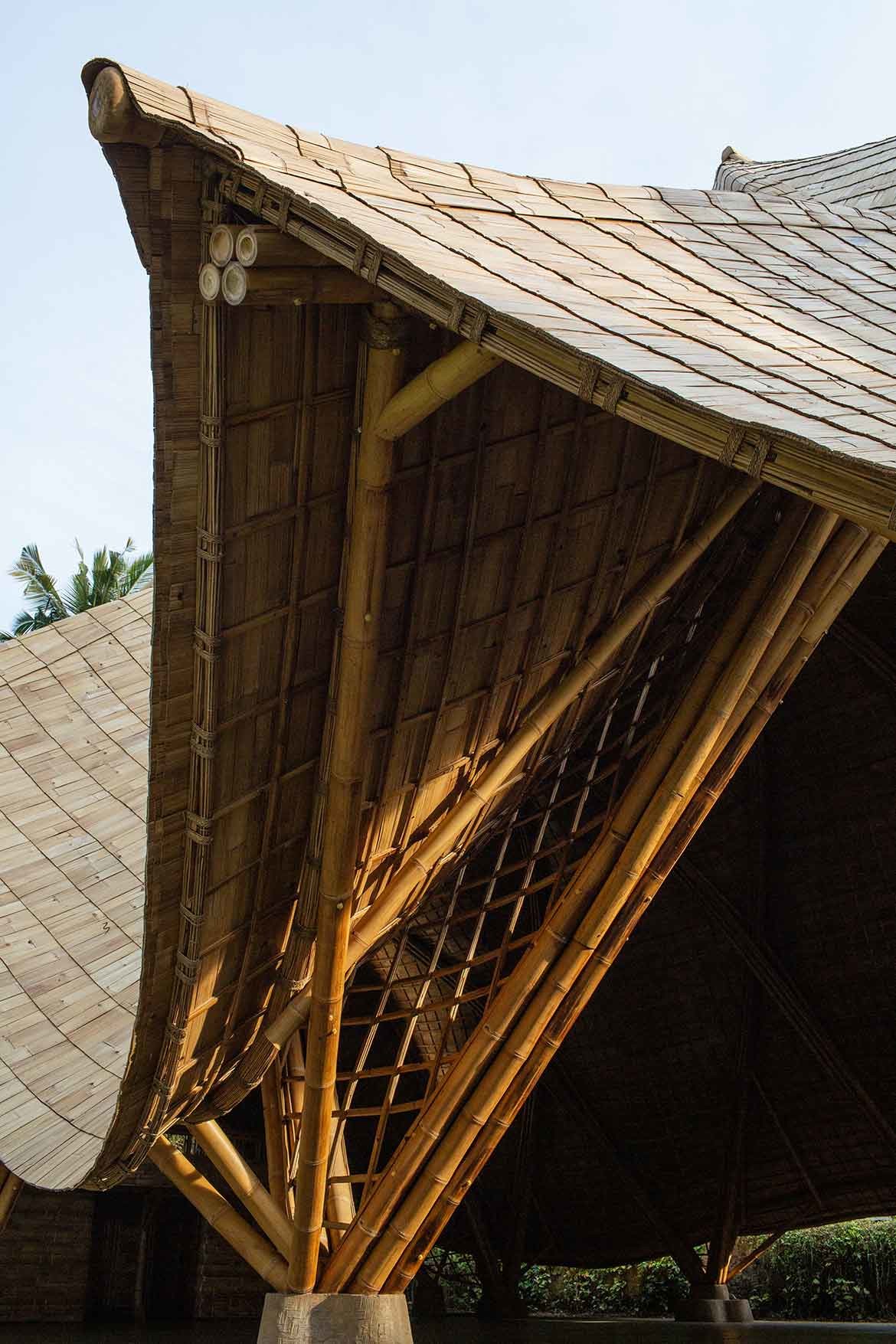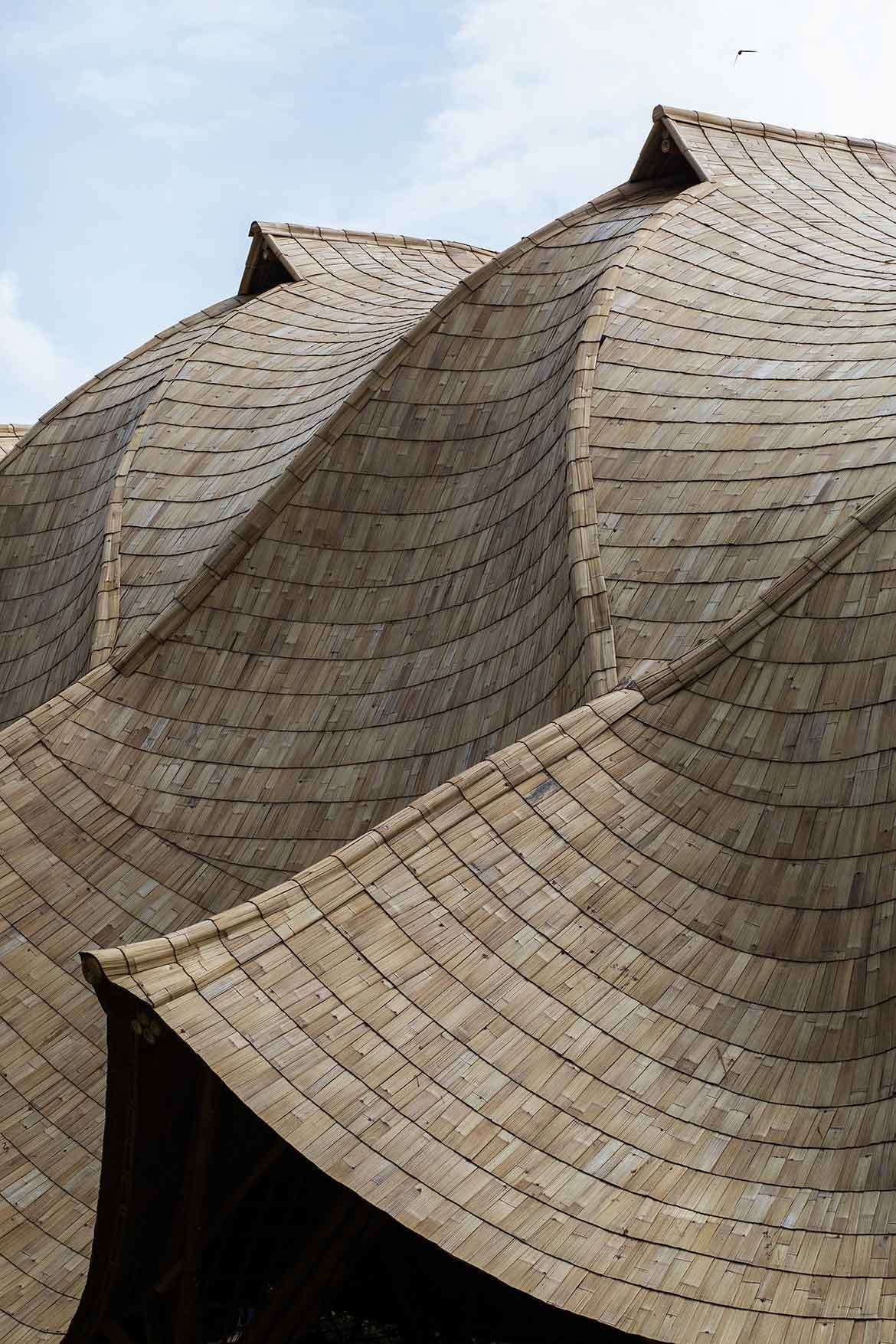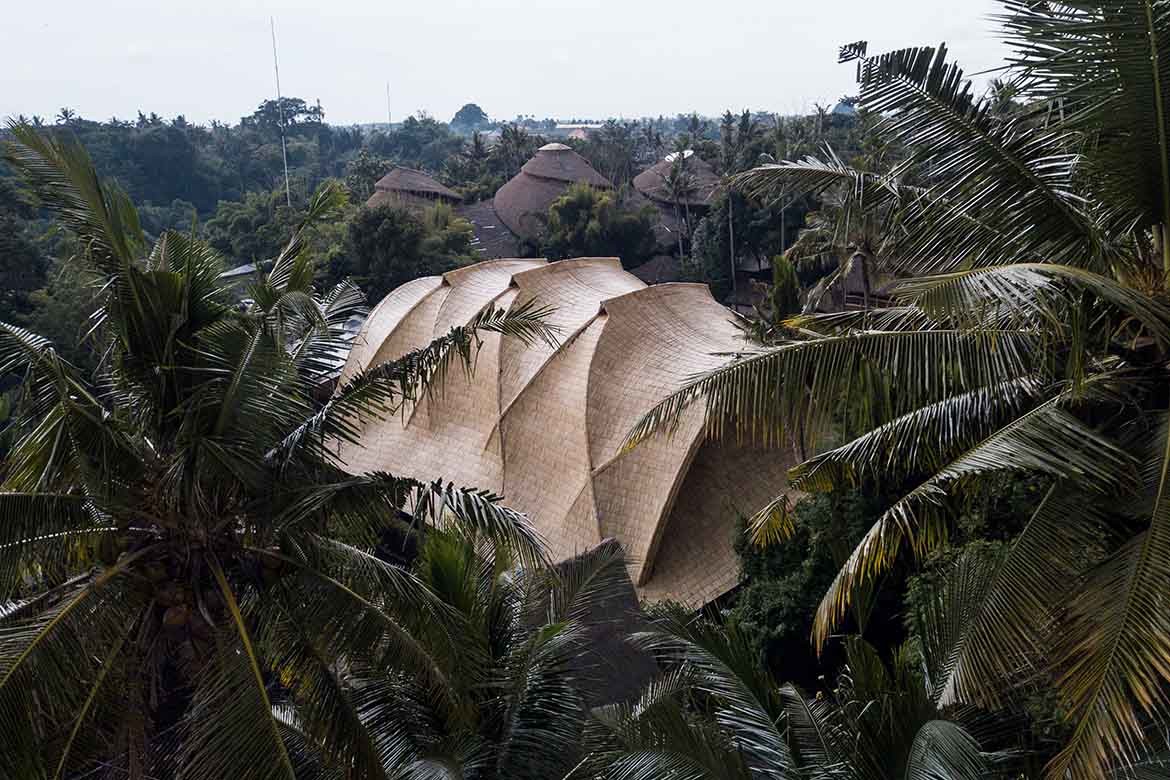 Project details
Architecture – IBUKU
Photography – Tommaso Riva
We think you might like to continue exploring bamboo architecture.
---