As the last of the new residents moved into their PopovBass designed apartments in the repurposed Griffiths Teas building last December, they joined the swelling ranks of a new breed of urban dweller. People who value quality housing but eschew even near-flung suburbia, who relish the clamour of city dwelling, thrive on the buzz of funky bars (and perhaps the occasional drunk) on their doorsteps. Well-travelled folk with unencumbered budgets; nomadic romantics keen to create a little bit of New York or Paris back home.
They are also, perhaps without realising it, members of what might be thought of as the Cornerstone Club. Helmed by former electrical contractor Michael Grant from its seaside offices on the northern beaches, Cornerstone Property Group has nurtured some of Sydney's most distinguished urban renewal projects into being.
The award-winning Casba apartments and public courtyard development on Danks Street in the former industrial precinct of Waterloo; Cleveland & Co, an amalgamation of two stoic heritage structures on a major arterial in Redfern; Nº1 Lacey, a landmark Edwardian building in Surry Hills; and of course the iconic, much sought-after Griffiths Teas project. (Such was the excitement over this landmark building hitting the market as luxury apartments that 5,000 registrations were received for the 38 properties, three or four buyers finally battling it out for each allotment.)
All were envisioned and developed by Grant in collaboration with architects of significant stature including Alex Popov and Brian Bass, Adam Haddow of SJB and Iain Halliday of Burley Katon Halliday.
Not bad for a man was started out as a sparky.
"I left school after Year 10 with a bit of trade knowledge," says Grant. "I began working for my father and by the age of nineteen I thought I was ready to take over his business, but my mother said no, I wasn't ready. So I went overseas, saw a bit of the world, got experience bartending, that sort of thing. When I came back my mother said I still couldn't take over my father's business. Then I went to India and swam in the Ganges and came back and said I'm ready to take over the business and my mother still said, no." A painter and sculptor, Mrs Grant felt her son should carve out a niche of his own.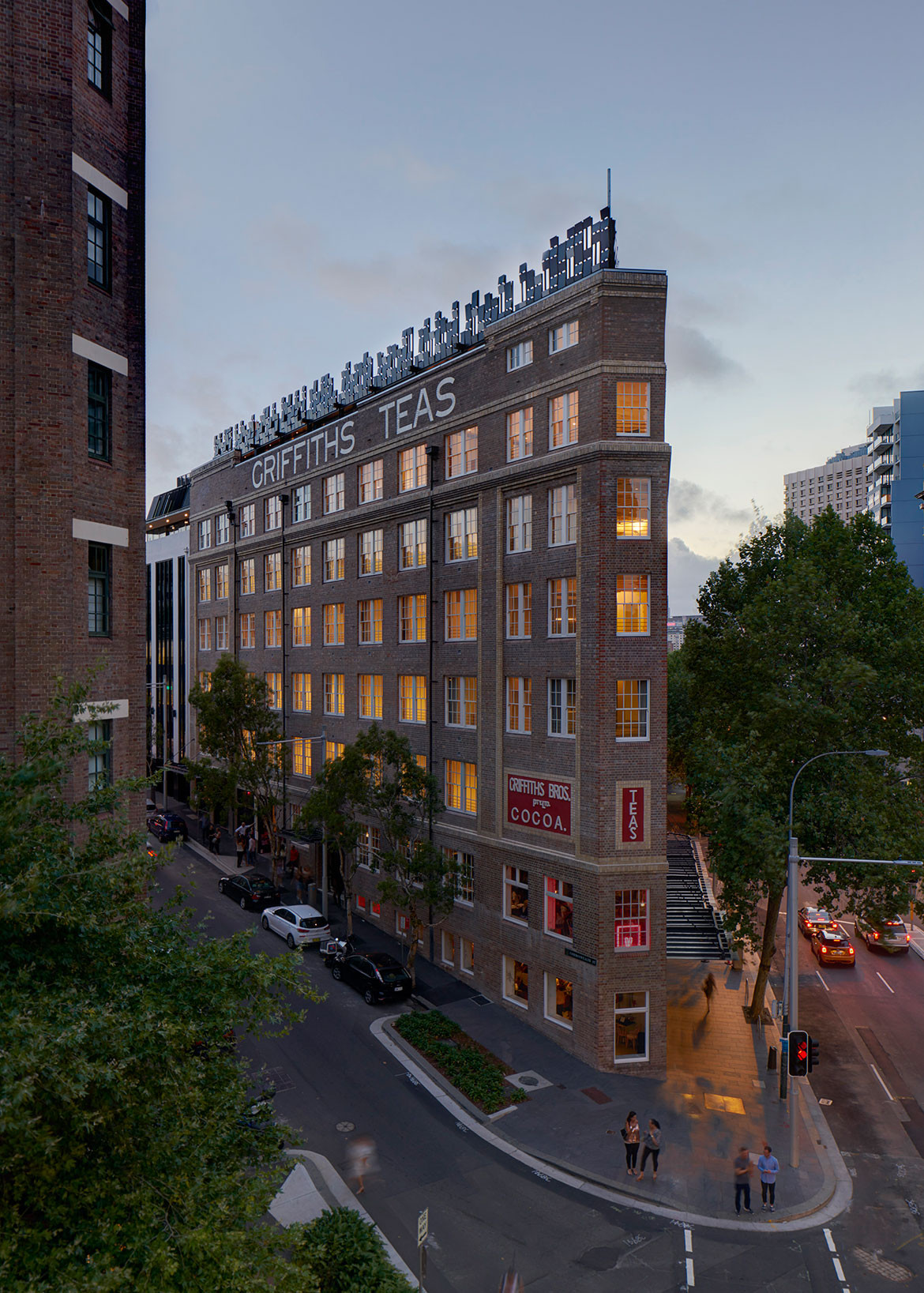 "So when I came back from another trip to South America, I bought my own truck, put my one piece of conduit on the top and away I went. In three years I went from having no staff to about twenty people working for me. I worked literally sixteen hours a day, seven days a week for probably fifteen years. The advantage a trade gives you is that you're first on site and often the last on site, you're putting conduit behind walls, getting inside the whole structure. It gives you an incredible understanding of the intricacies of construction. That said, I was always more interested in art and architecture than I was crawling about under floors."
As his rapport with builders evolved Grant eventually partnered on a small northern beaches development of two apartments. Then one of four, six, twenty-four until by the time he met Alex Popov in the mid-1990s he was ready to step into the big ring.
"By then I had some land in Mona Vale and I asked Alex to work on it. He accepted, but more than that he became an incredible mentor, sending me off on a voyage of discovery to Saint Petersburg, Stockholm, Copenhagen, Paris, Barcelona, Rome – places where I could see work by the likes of Le Corbusier, van der Rohe, Antoni Gaudí, Henning Larsen and Jørn Utzon." (These last two Popov had worked with after he graduated from the Royal Danish Academy of Art in 1971.)
"I took my mother on the five and a half week trip and when I got back I had to tell Alex what I saw in these buildings."
The result of this voyage of discovery – and the fruit of the first collaboration with Popov – is the Rockpool multi-residential development on the beach at Mona Vale, north of Sydney, finished in 1999. A noble composition of asymmetric arches that appear to hunker down in the dunes, it echoes Le Corbusier's famous vaulted houses, the Weekend house in the suburbs of Paris of 1935 and the Maison Jaoul of 1952.
But perhaps even more remarkable than the building itself was the savvy urban programme. By using the double rows of apartments to create a new pedestrian neighbourhood, Grant and Popov demonstrated the capacity of private development to affect public good.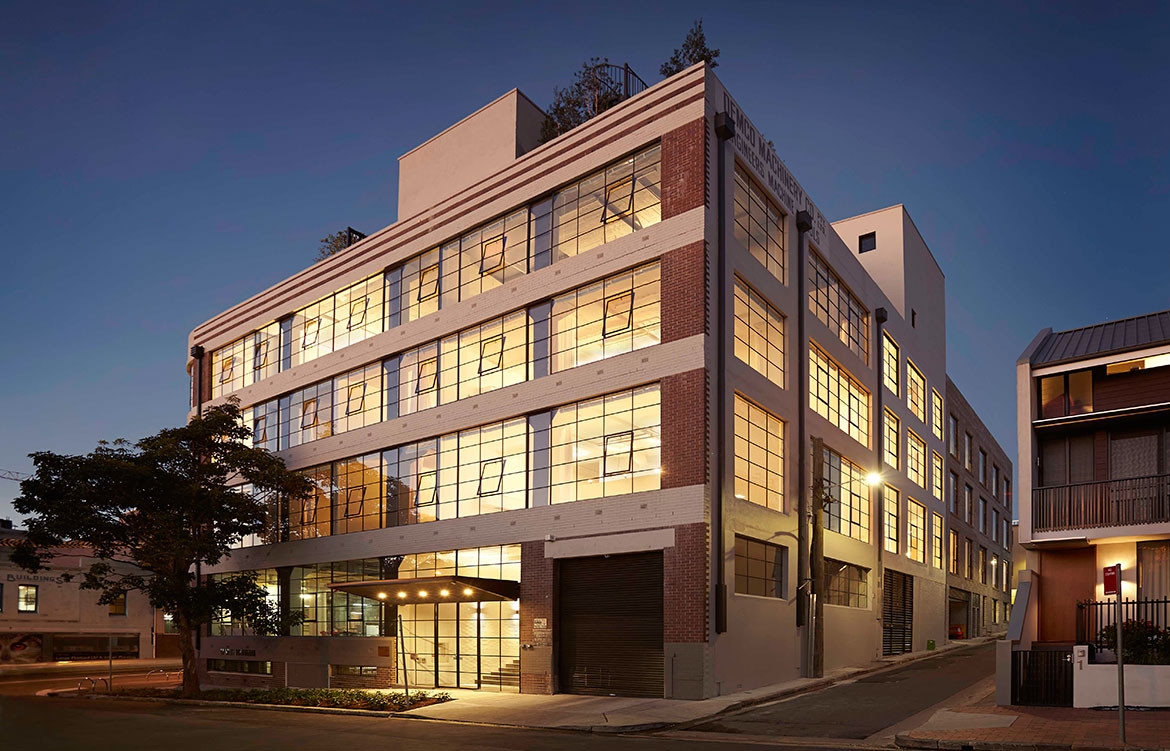 For his next key project, inspired by the communal architecture of Northern Africa, Grant commissioned SJB's Adam Haddow to devise a residential complex that would also enhance public amenity. The result was the Casba complex, which won a World Architecture Award for mixed-use development in 2015.
"Michael's way of explaining a brief is by images and recounting experience," says Haddow. "He needs to evoke an emotional response, to talk about how people will live not just in but around his buildings."
Haddow began with what became known as the cloister, the open-ended public garden around which small business, bars and restaurants would thrive, creating a new urban enclave. The 65 apartments above have been built from recycled industrial brick in homage to the site's heritage; the interiors, orchestrated by BKH, effectively articulate inside and out, expansive terraces enhancing a Mediterranean feel.
"Michael really gets inner precincts like Waterloo, Surry Hills, Redfern," says Haddow. "He understands that the ground plane should be an extension of the living rooms, that vibrancy at street level is adding amenity, real value beyond the actual property price."
"Casba was about developing a location that needed a new sophistication," Grant says in sum. "Cleveland & Co is in Redfern so needed to be more bohemian. Not grungy, but groovy. Nº1 Lacey at the corner of Kippax is the heart of the old rag-trader enclave and I wanted the new building to reflect that more romantic kind of vibe, which Iain Halliday does so well. Griffiths Teas is a bit more hard-edged industrial, a bit gritty, which Alex Popov is really good at conveying."
At Griffiths Teas, PopovBass stripped back the 1915 structure to its elemental components of brick and timber beams to reveal a series of eccentric internal volumes following the sharp apex of the tight corner site. The new architectural program involved the elaboration of a central, lacquered pod in each separate unit which conceals all utilities while also creating a sculptural core that separates dining and entertaining from sleeping and ablution zones. More poetically, the pods reference the tea boxes in which the Griffiths brothers shipped their valuable merchandise until the company shuttered the premises in 1965.
At Nº1 Lacey, Iain Halliday has converted a handsome 1912 factory into 38 warehouse apartments which celebrate a bygone era. Raw brick work, vast arched timber windows and wooden columns have been restored and transformed, re-oriented to the 21st century. A five-storey central atrium references International Modernism and opens up into the seven penthouses, their large, private rooftop terraces look over the Sydney skyline.
Cleveland & Co is a rearticulation of two adjacent industrial buildings: the 1889 New York and Brooklyn Tobacco Factory, designed by Sydney architect R. Kunstman, and the 1938 Demco Machinery Company, by J. Aubrey Kerr, to form a unified complex of 38 residential apartments designed by SJB and interior designers, BKH. Adam Haddow and his husband own the penthouse – christened Cleveland Rooftop – which last November  was awarded the INSIDE World Festival of Interiors prize for  Residential design.
"The ambition for Cleveland Rooftop was to realise a garden that you happened to live in, rather than an apartment surrounded by greenery," says Haddow. "This sky landscape is a retrieval from the bustling city lifestyle, and contributes to the network of inner-city green spaces."
It's been a busy couple of years for Michael Grant and his tiny team of five in their beachside offices along the Mona Vale strip mall. Grant estimates he has "delivered about $350 million worth of property" in the past year. "For a small developer that's a lot," he admits. "It's intense, but I am focused and committed to doing cool, extraordinary things. I think I've got another ten or fifteen great projects in me, and I can only do that if I recalibrate and refocus."
Photography as credited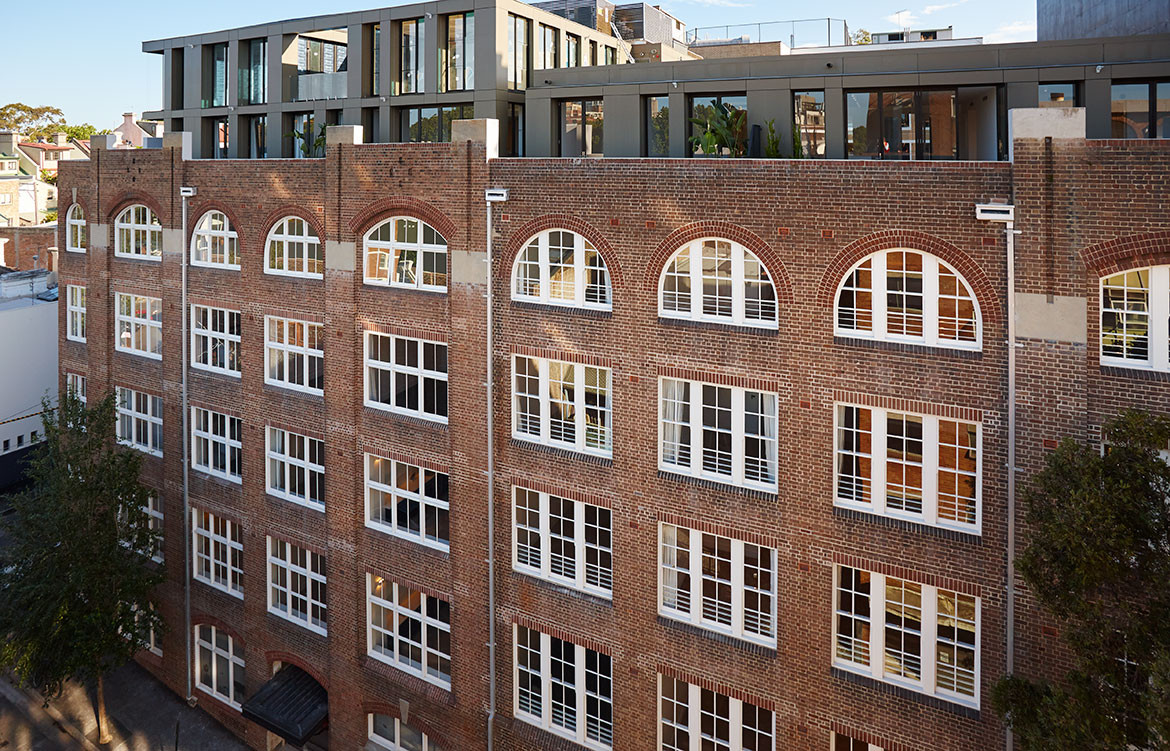 Tags: Adam Haddow, Alex Popov, Brian Bass, Burley Katon Halliday, Casba apartments, Cleveland & Co, Cornerstone Property Group, Griffiths Teas building, Iain Halliday, Michael Grant, Nº1 Lacey, PopovBass, SJB, Sydney
---