This architecturally spectacular creation named the Dali Munwood Lakeside Resort Hotel is one of two hotels designed by the Init Design Office (IDO) in the last few years. Its 13 guest rooms provide a unique experience for their visitors with each room designed with a view to offering guests a truly unique experience while they stay.
Located in Jiapeng in the Yunnan province, China, this hotel perches alongside the serene Erhai Lake, giving this establishment the luxury of being privy to some spectacularly calming vistas. Jiapeng village is the smallest natural village situated on the picturesque Erhai Lake and there are only five or six inns along the wetland shoreline, one of which is the Dali Munwood Lakeside resort. With the surrounding Haixi wetlands – and all its natural fauna and flora just a stone's throw from the hotel – this retreat offers a truly special and unique peek into life in the Yunnan province.
Taking two and a half years to complete, IDO took what was originally a 300-metre-squared farmhouse and restructured it to become a multi-layered creation covering 1000 square metres. IDO's involvement included design and construction such as architecture and construction design, field production, landscape design, site fabrication and interior design including soft furnishings, and furniture design.
Through the design, IDO chose to create something that effortlessly interacts with both its environment and its neighbouring buildings. The hotel boasts a spectacular array of landscapes, with each room embracing and showcasing a diverse array of materials and textures that work to entice the natural beauty of the exterior landscape into the space. Timber, stone and glass dominate the rooms; creating a clean, natural, multi-layered experience both inside and out with raw, neutral colours delivering a very natural and real experience.
IDO opted to draw on local materials to create furniture within the space. This includes local timber, and the salvaging of a one-hundred-year-old tree, which was planted in the heart of the water courtyard. Taking its attachment to nature and its ecological environs one step further, the hotel utilises all fruit and vegetables found on site; this includes roasting the leaves from the trees in the fire pit, to brewing the pomegranates and plums to make wine. The hotel also makes the most of a solar hot water system and a 10-tonne water treatment system ensuring that the pristine condition of the Erhai Lake is maintained; thus embracing its environmental responsibilities and furthering its connection to the local environment.
Photography by Archi Exist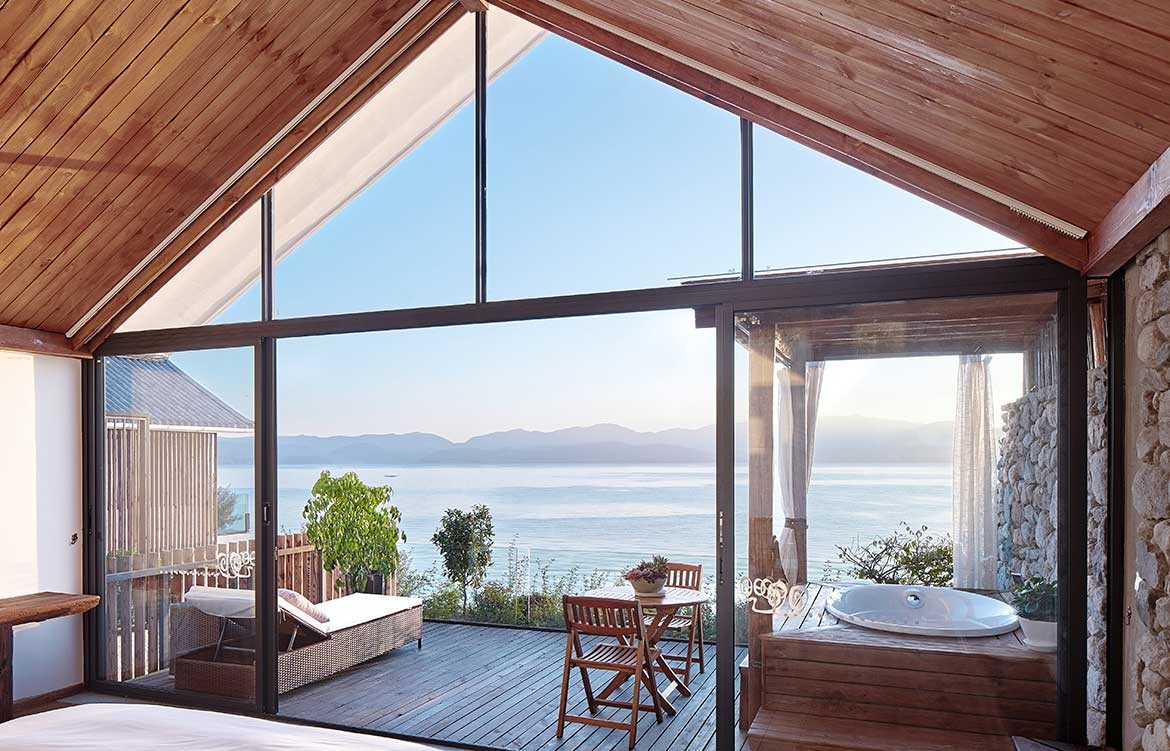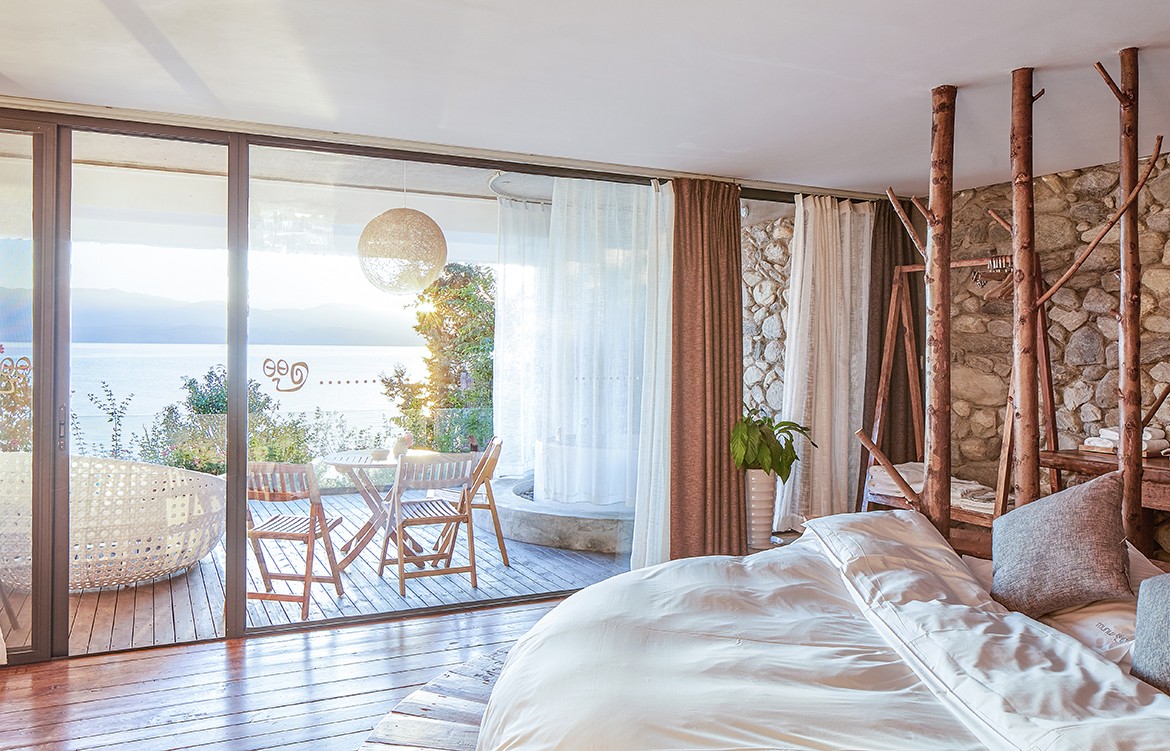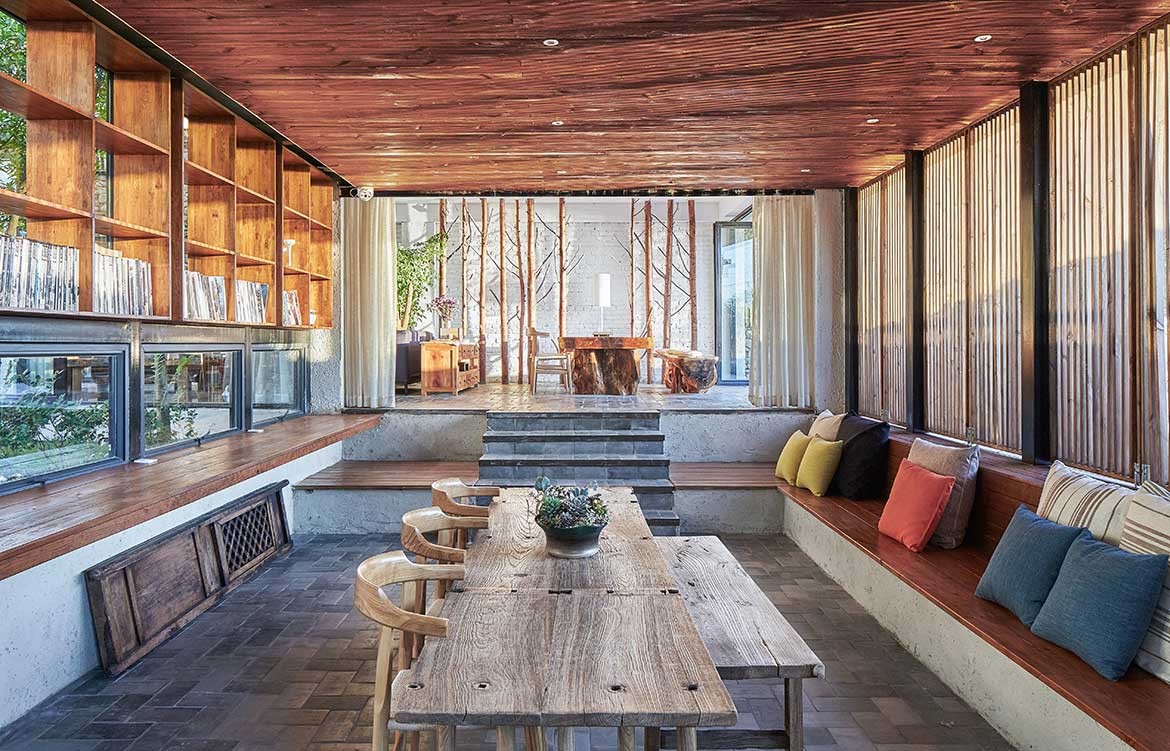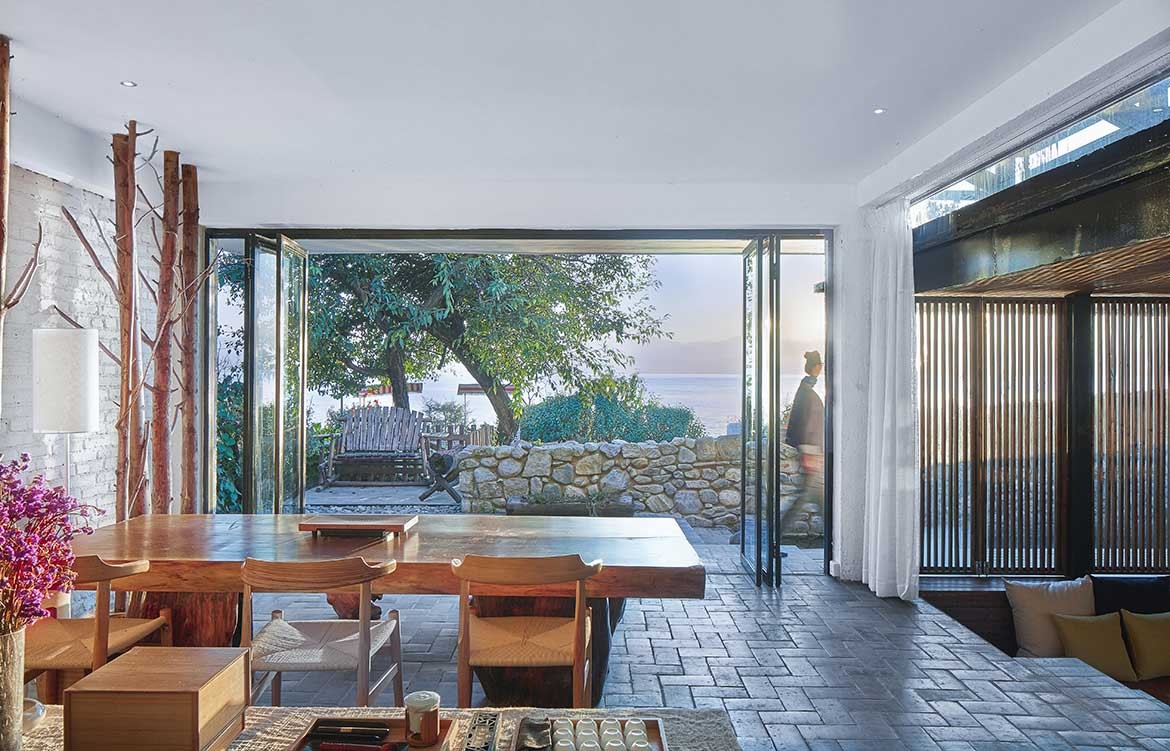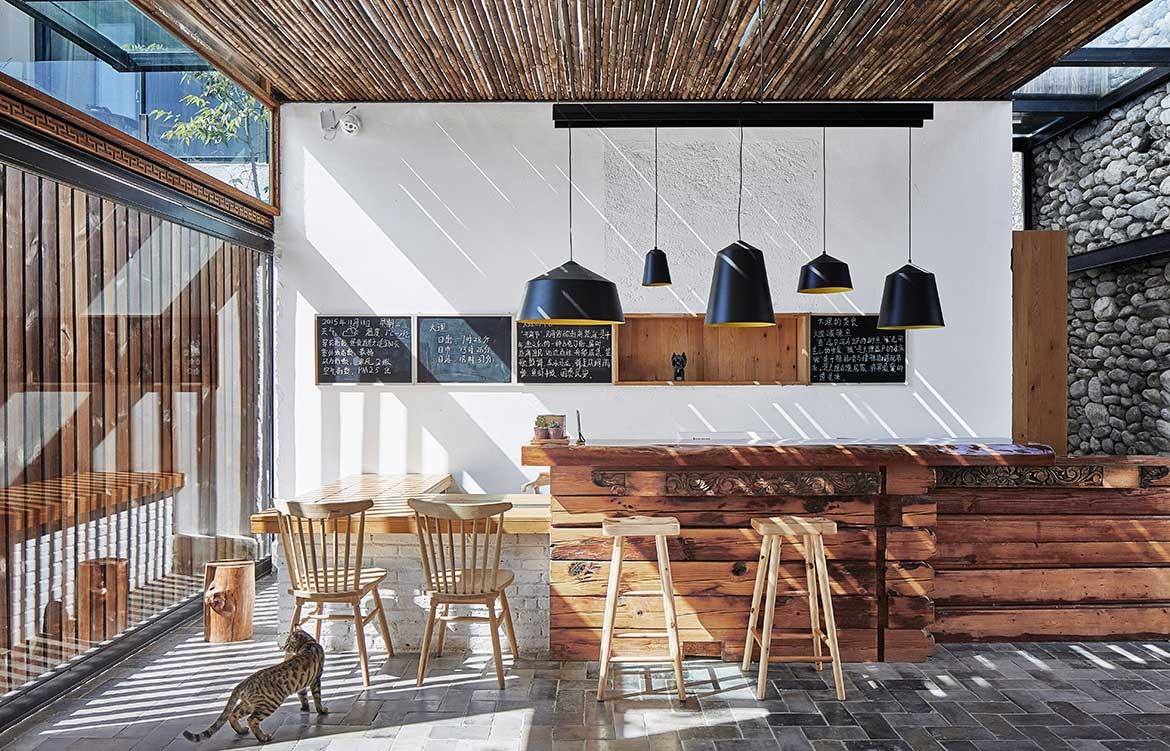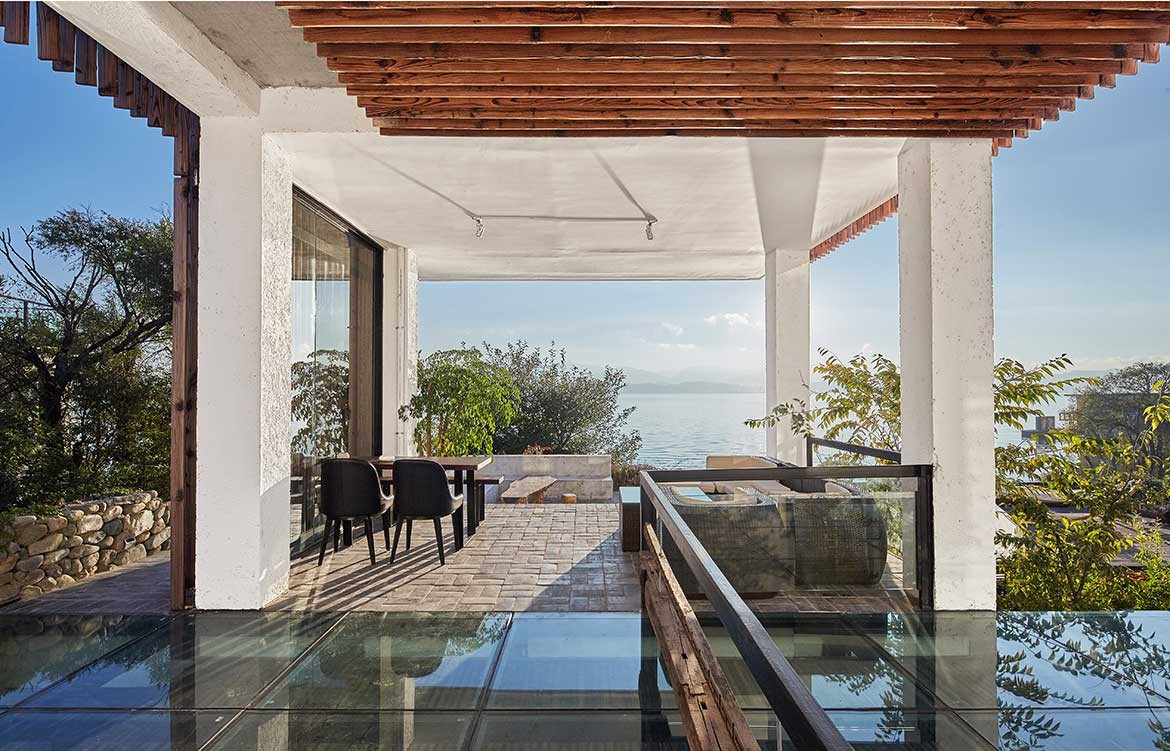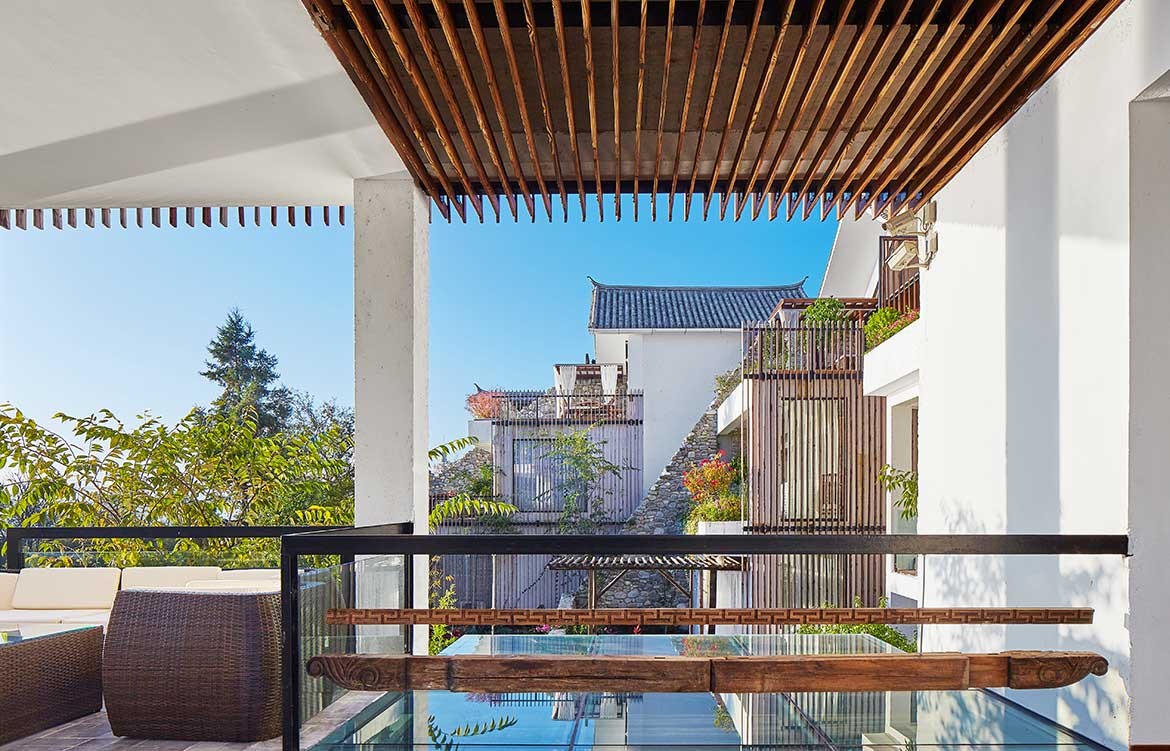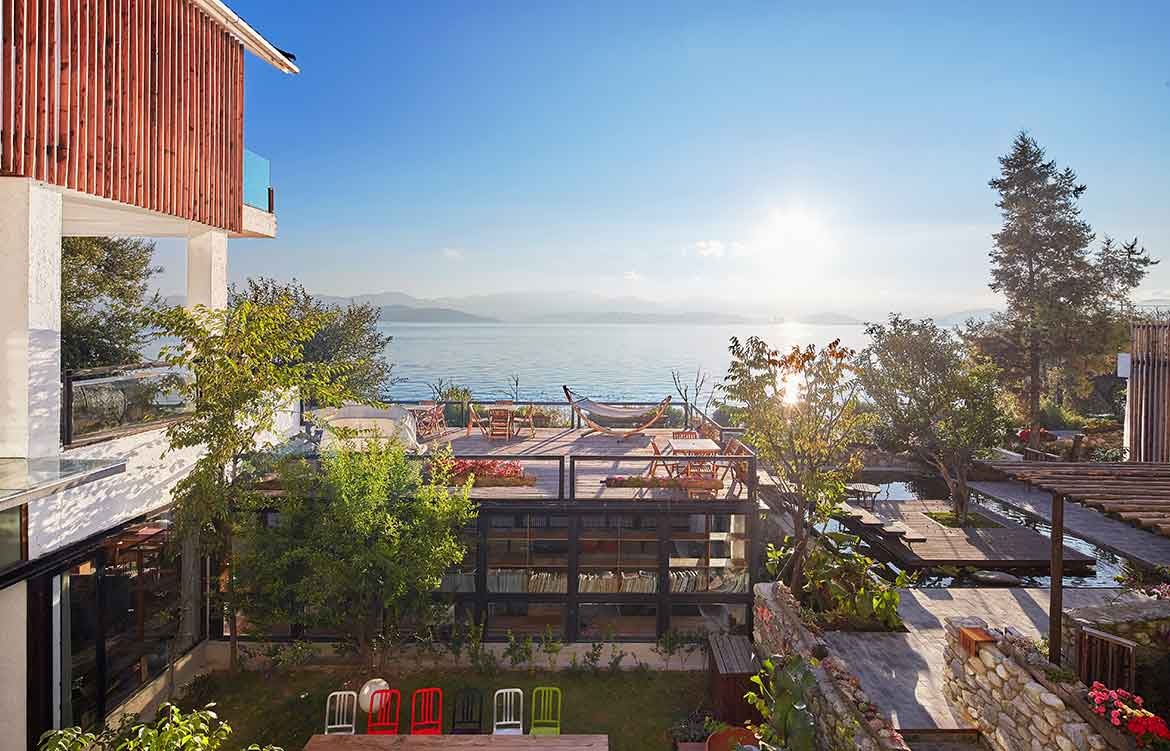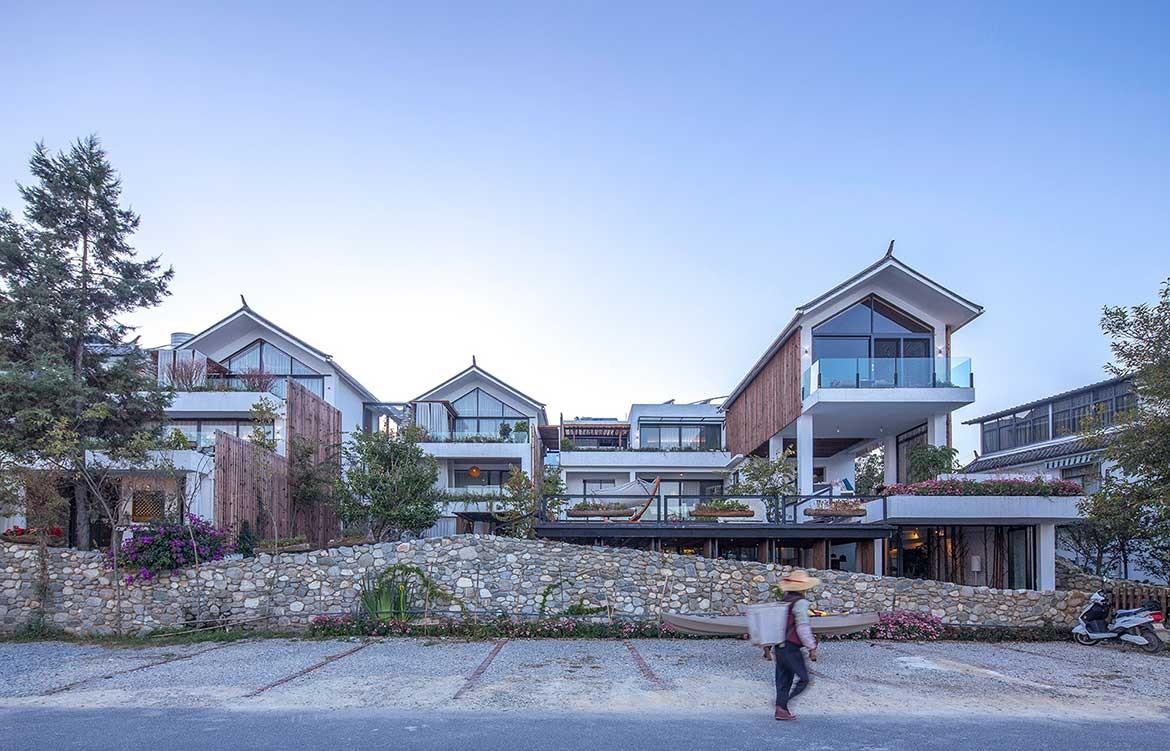 Tags: Alexandra Longstaff, architect, china, Dali Munwood Lakeside Resort Hotel, IDO, Init Design Office, Yunnan province
---