Marc&Co was given a simple brief: to design a small office space in a subtropical garden. Rather than starting with a typical office design, they approached the project with a different perspective, viewing the built form as a shack in the landscape.
"Shacks are often remote and they are small because they are inhabited occasionally," explain the architects. "In the cold, a shack is to retain warmth and protect from the cold. In the tropics it may provide shelter from the rain and somewhere dry to cook."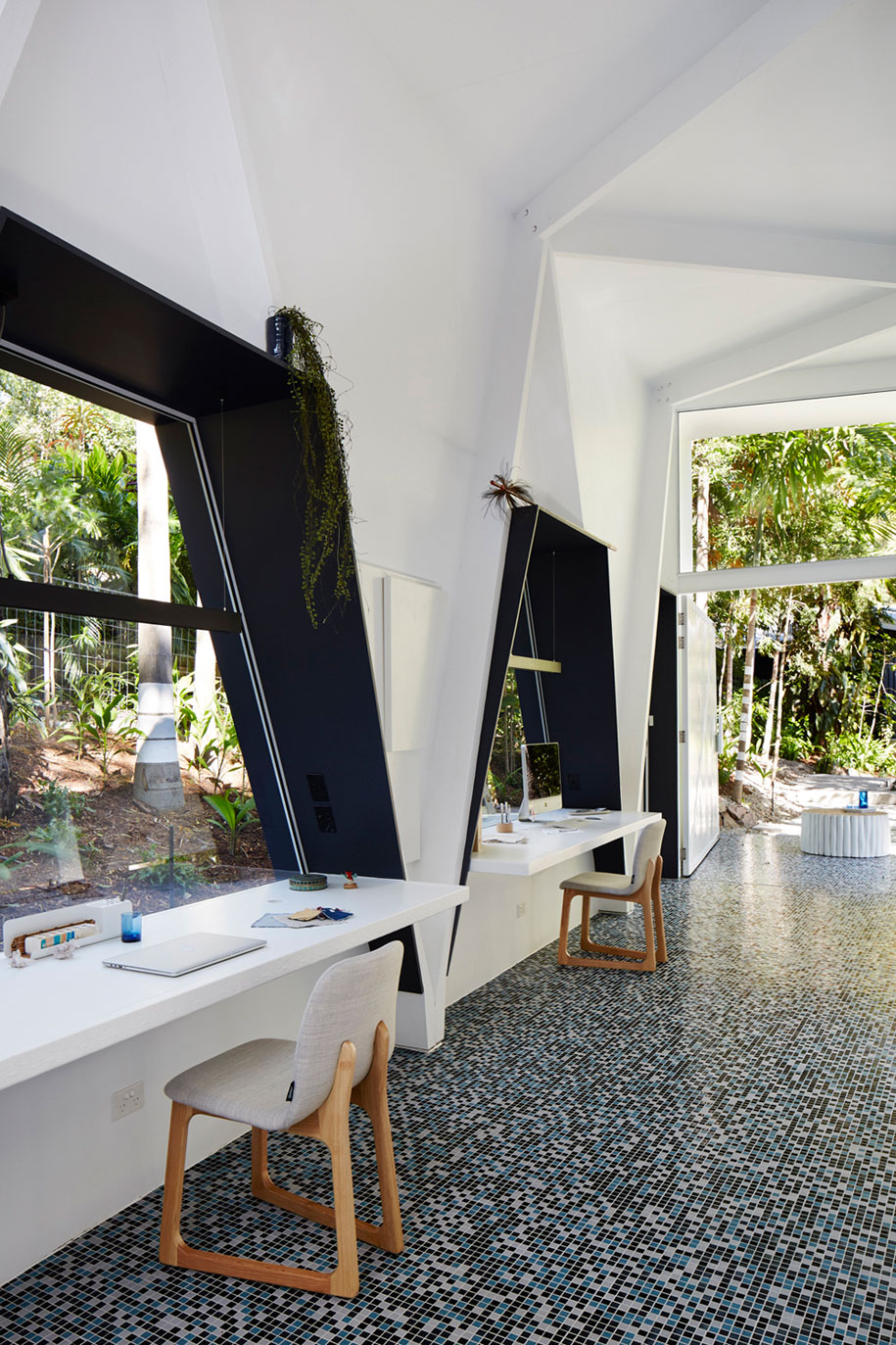 "The form usually expresses the use, a steep pitch to shed the snow or large overhangs to shade. They are generally modest and available to all demographics. They offer retreat from urban life and a simple relationship to nature. In an urban garden setting, perhaps the office could be more like a shack, more ephemeral."
Located at the entry of garden, the IndigoJungle studio is partially enshrouded by greenery with dark zig-zag cladding merging with the shadows of the subtropical surrounds. Upon entry, the visitor is squeezed through a dark narrow doorway, making the interior feel more spacious. The tiny 3mx8m white interiors feature built-in desks, bookshelves, high and low windows and a patterned mosaic floor.
Marc&Co
marcandco.com.au
Indigo Jungle
indigojungle.com.au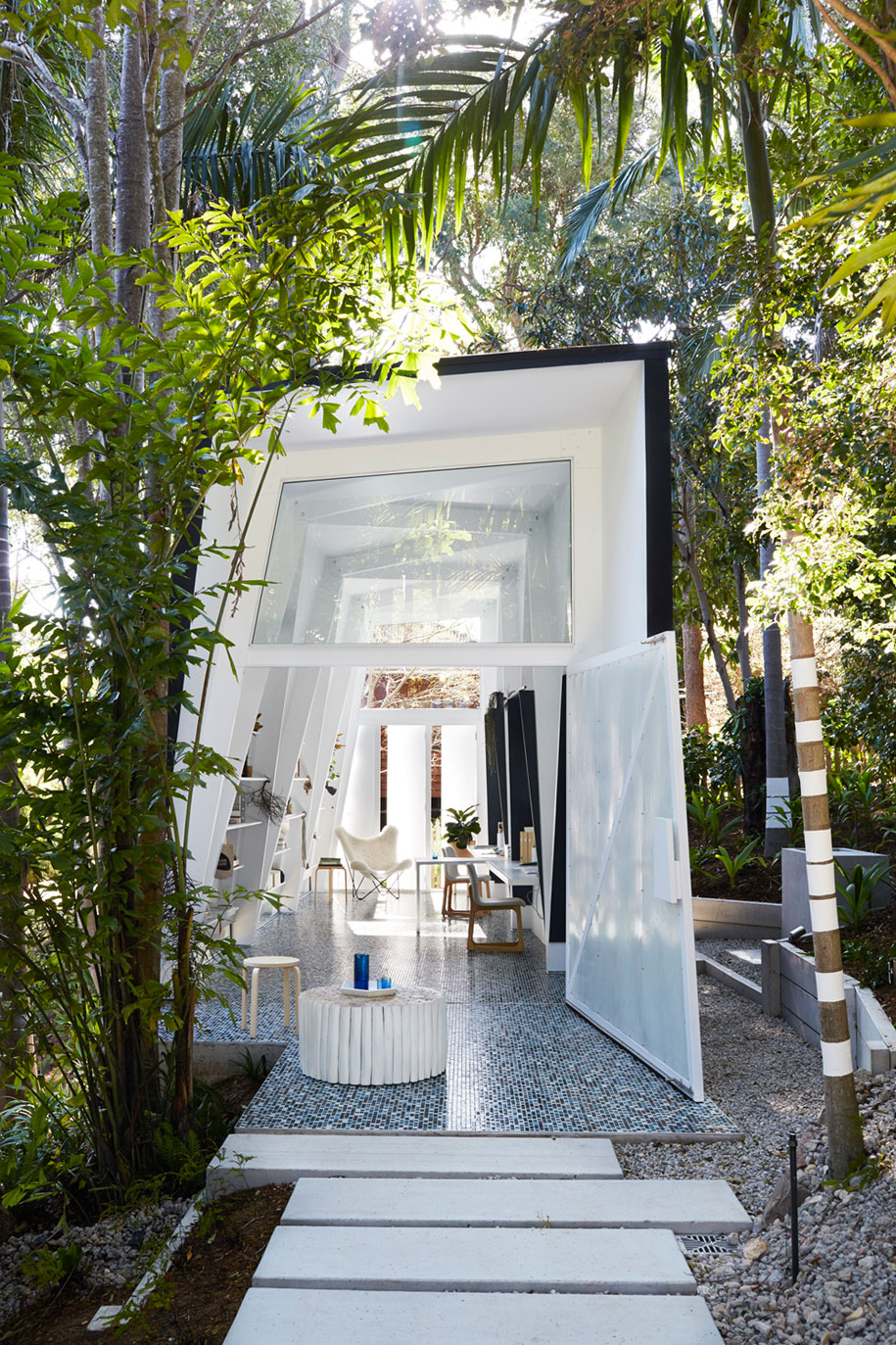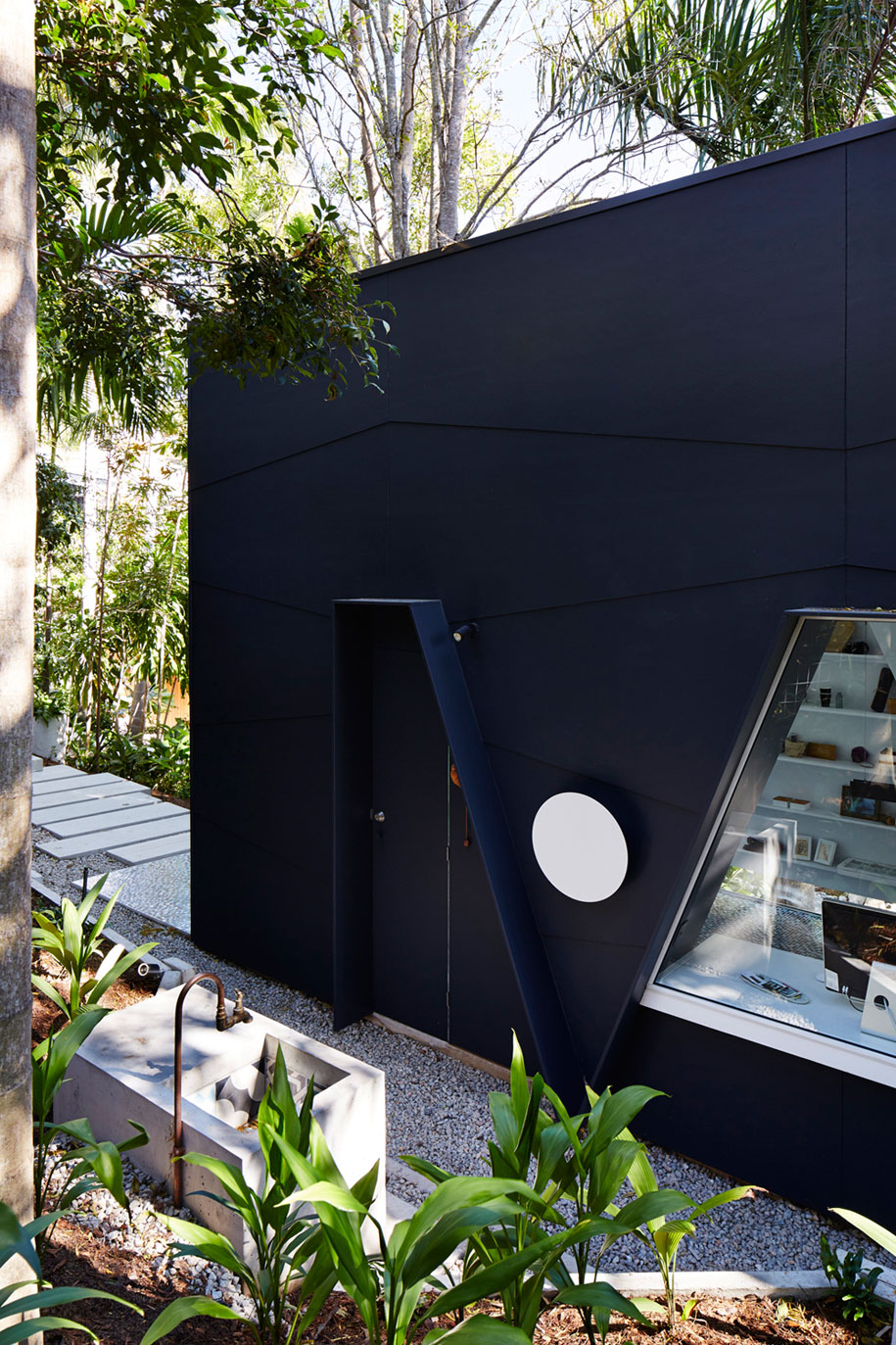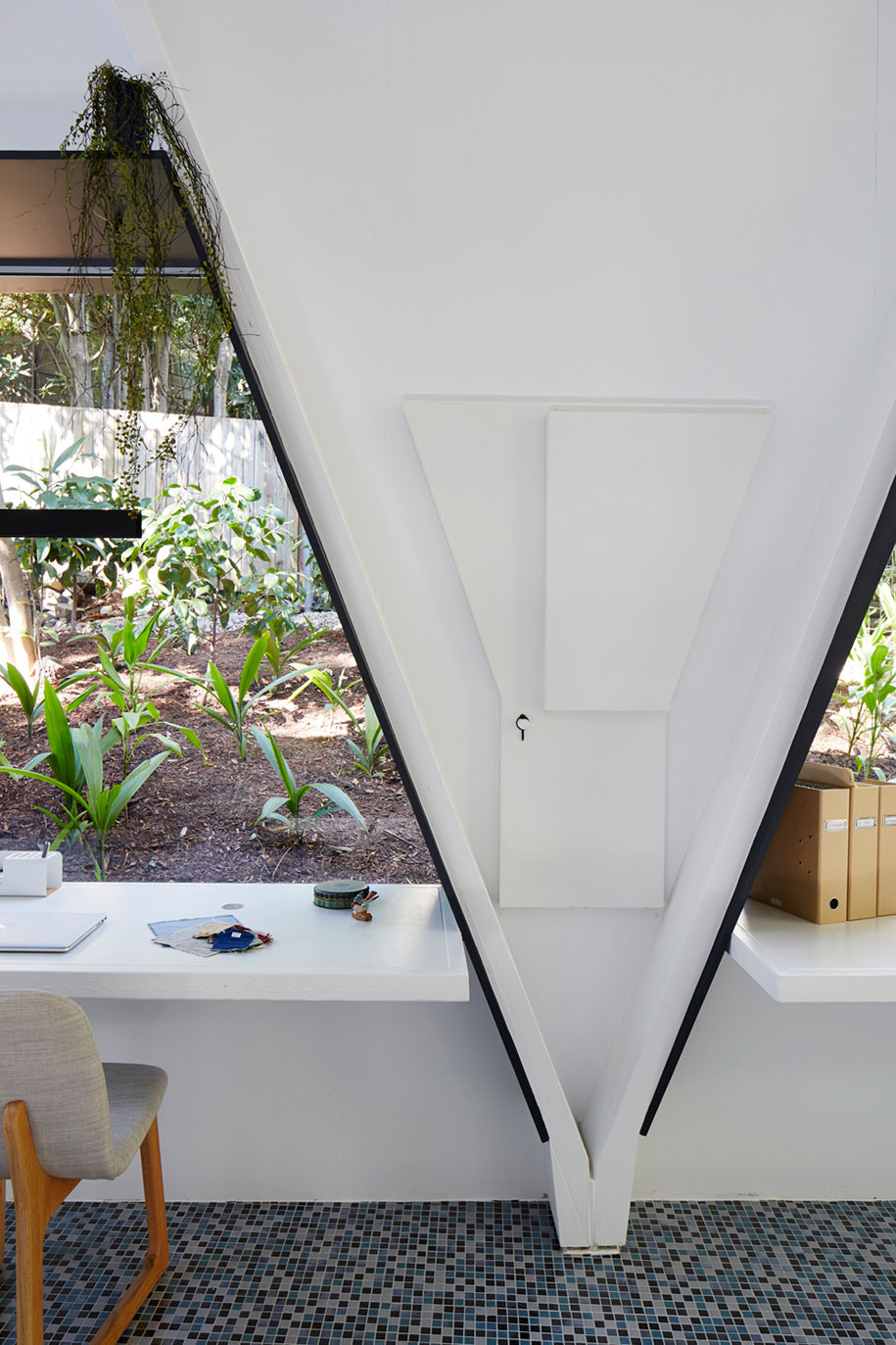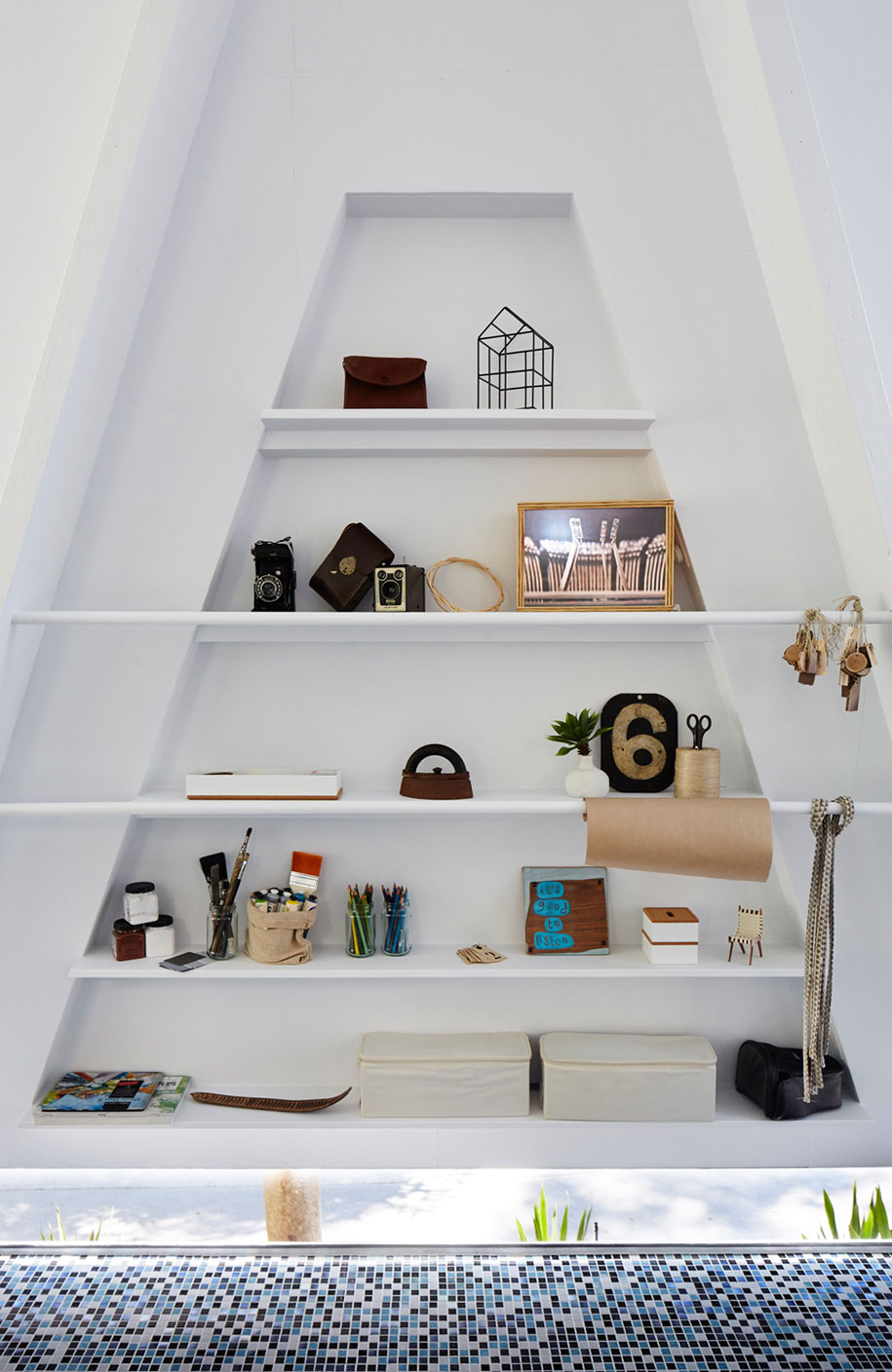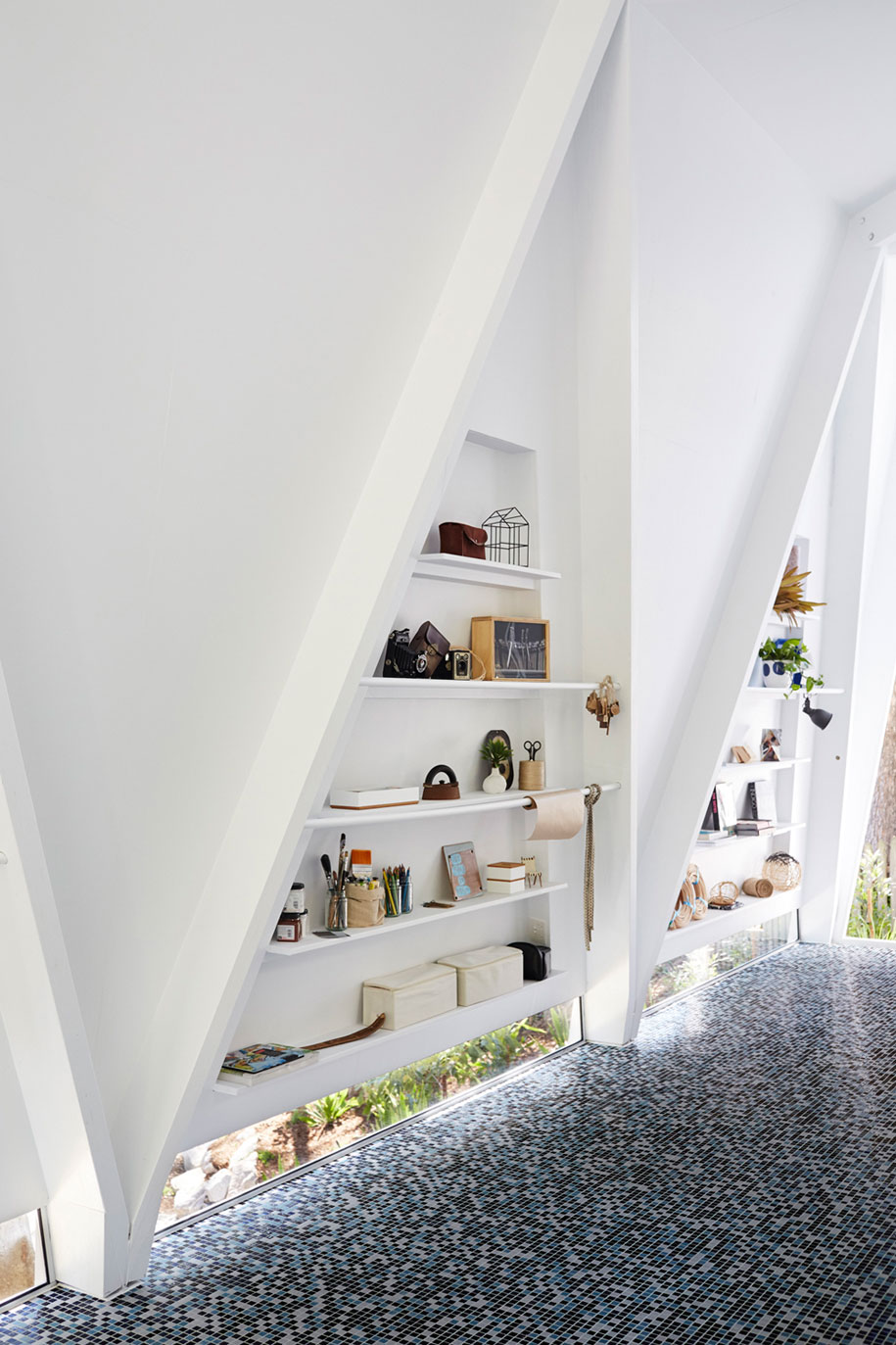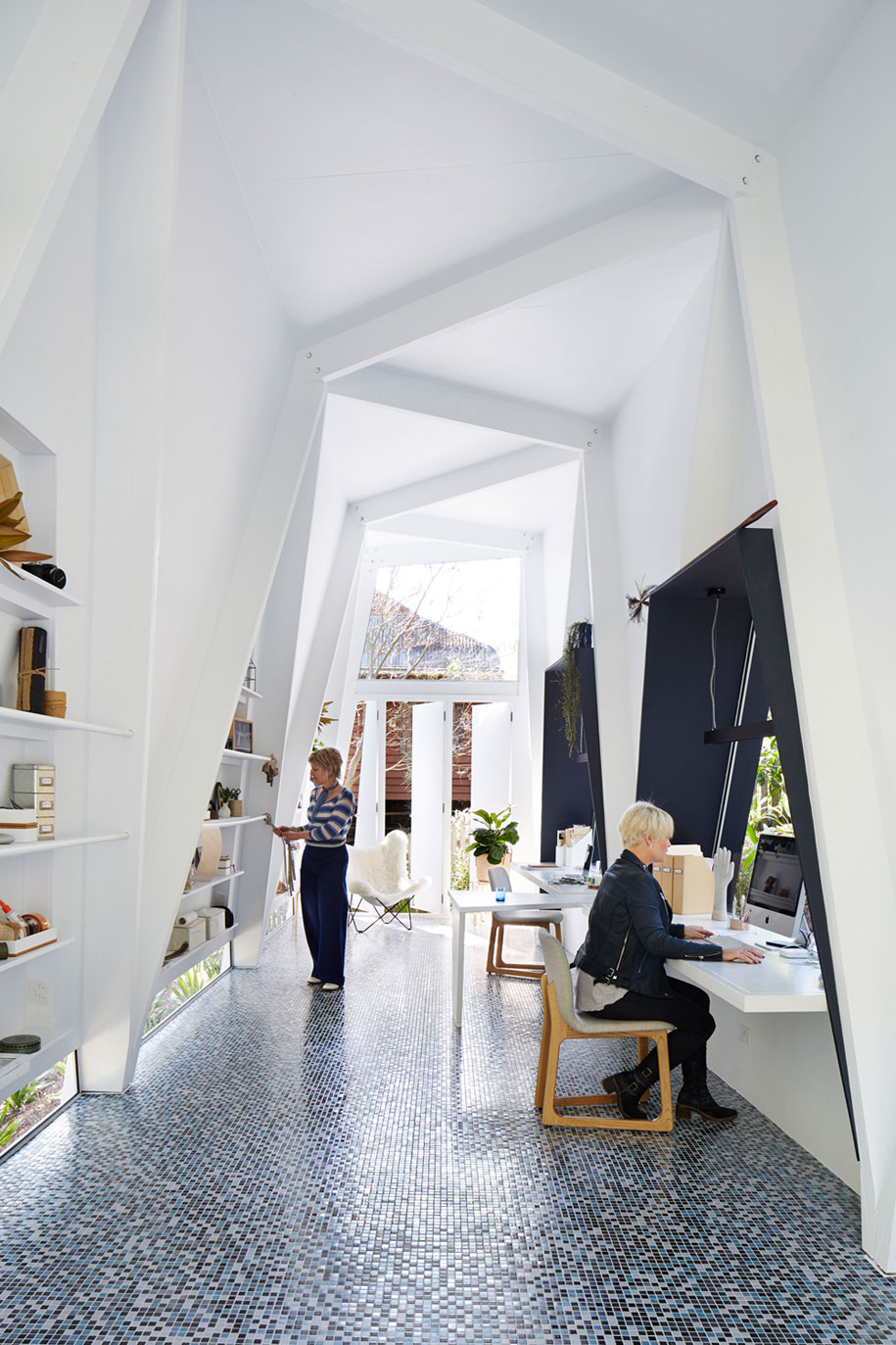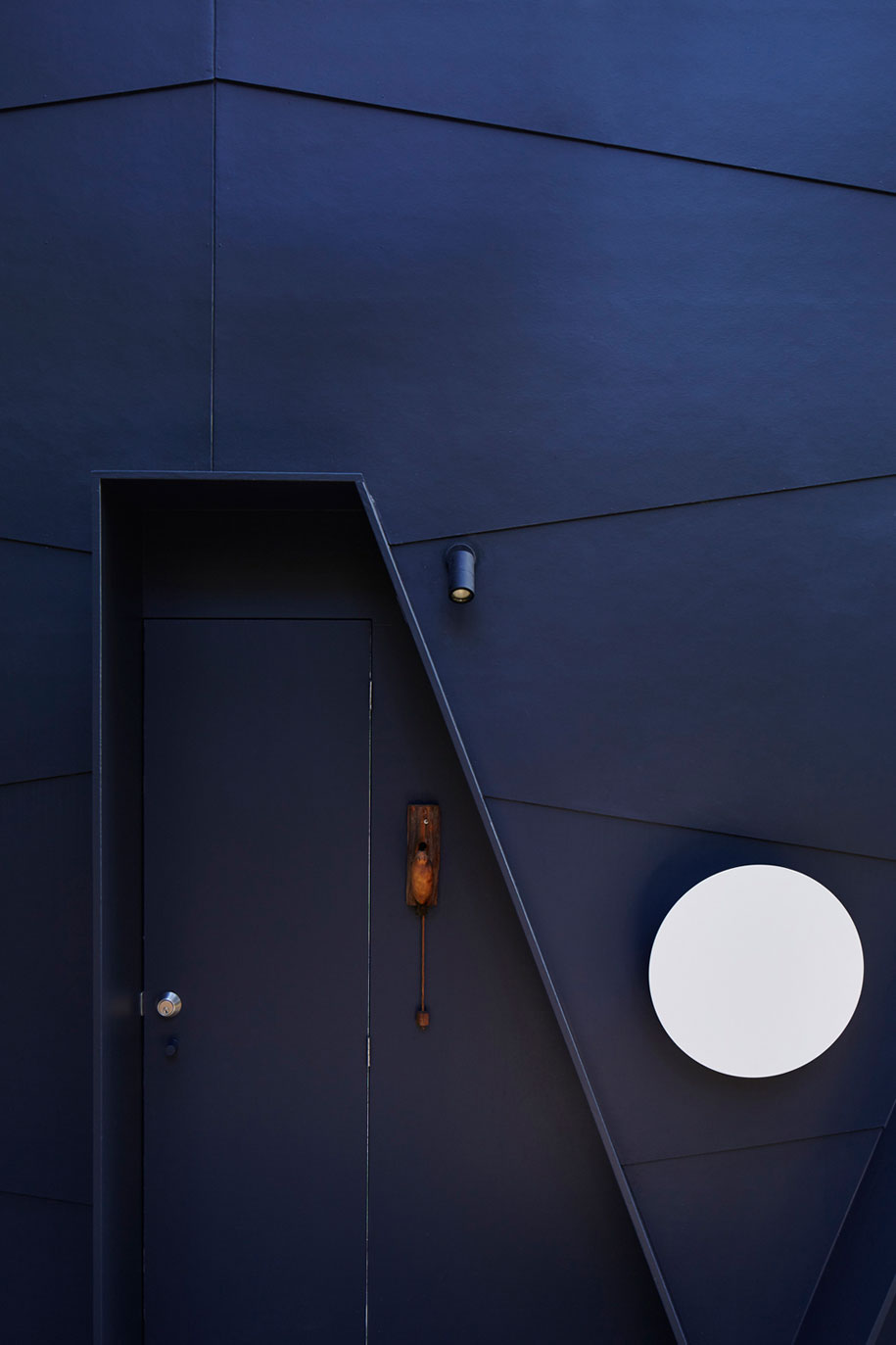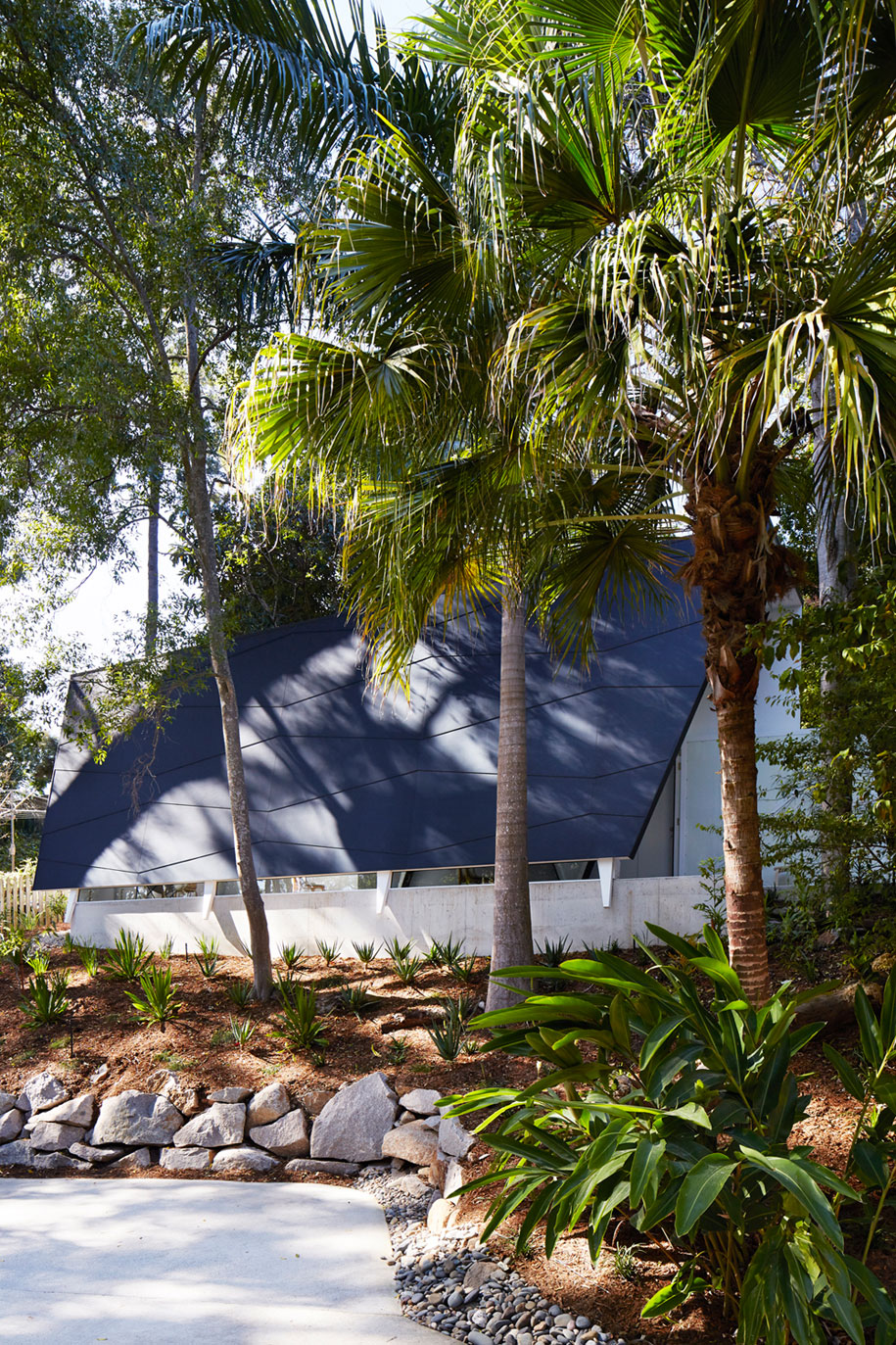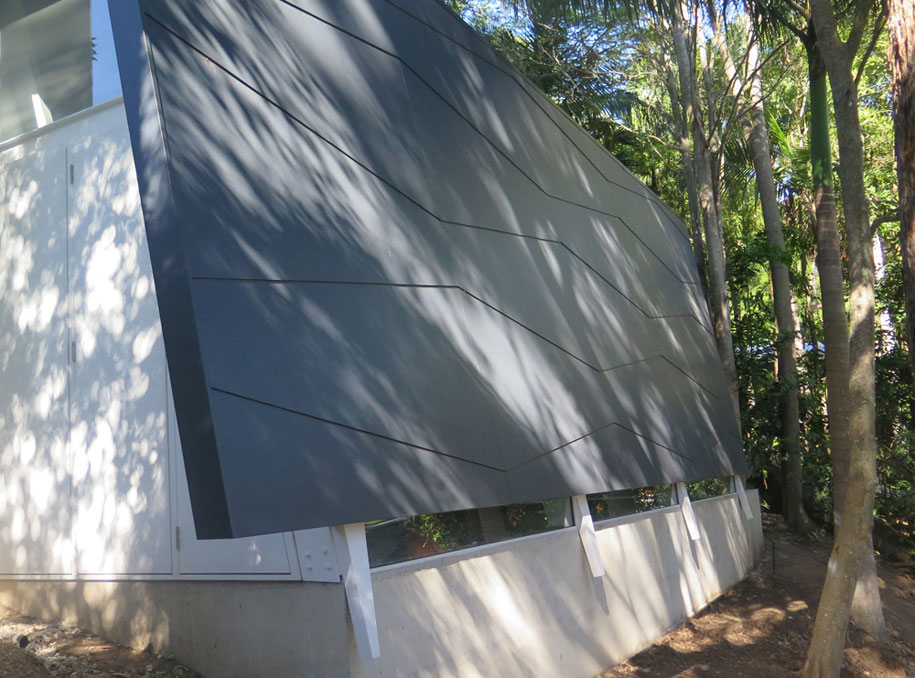 ---