It's easy enough to enthuse about a new extension "having a dialogue" with the old part of a house it's improving. Ditto talking about such matters in spatial or material terms or how an existing structure and a new wing attached connect, converse or juxtapose, with each other.
All that said there's nothing like the use of a few recycled materials to physically connect two halves of one home that were imagined and built around 100 years apart.
That is to say the incorporation of red bricks from this original site (which were made locally in Melbourne's inner suburb of Northcote) have been extensive, notably as a floor finish and bath surround (in one of the home's three bathrooms).
This along with the internal brick path, also constructed from bricks found on the site, forms the junction between old and new and continues from the entry to the home and end beside the home's new pool.
Wolveridge Architects
wolveridge.com.au
Read the full story in Habitus' Kitchen and Bathroom Special issue, out now.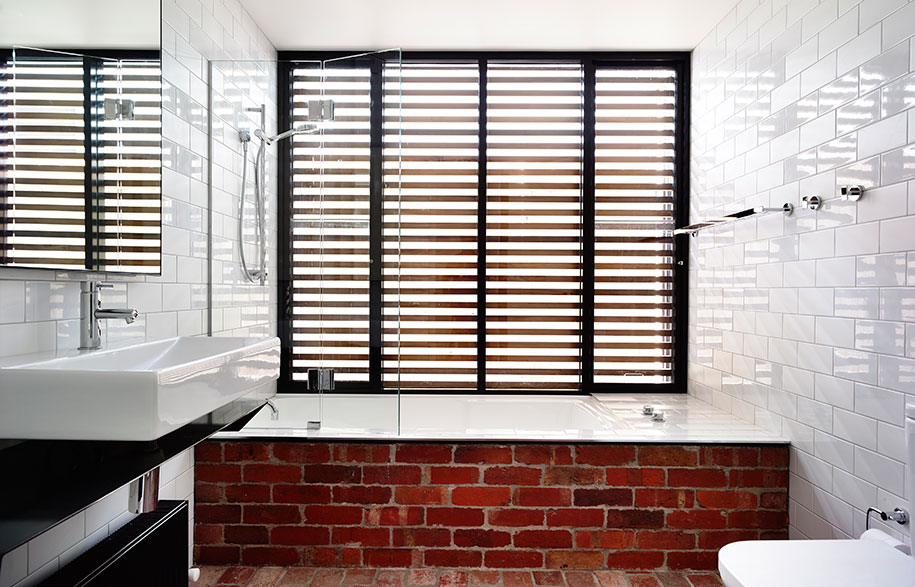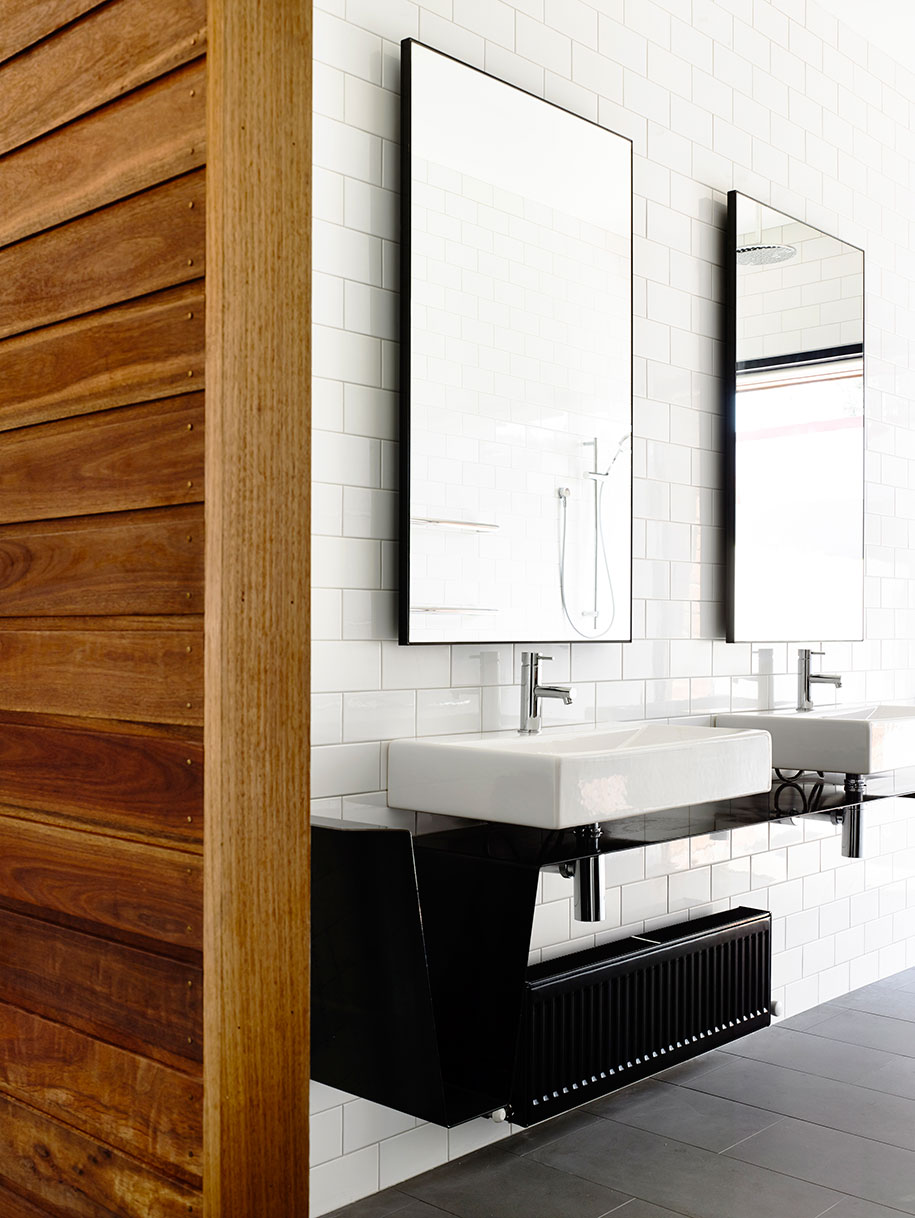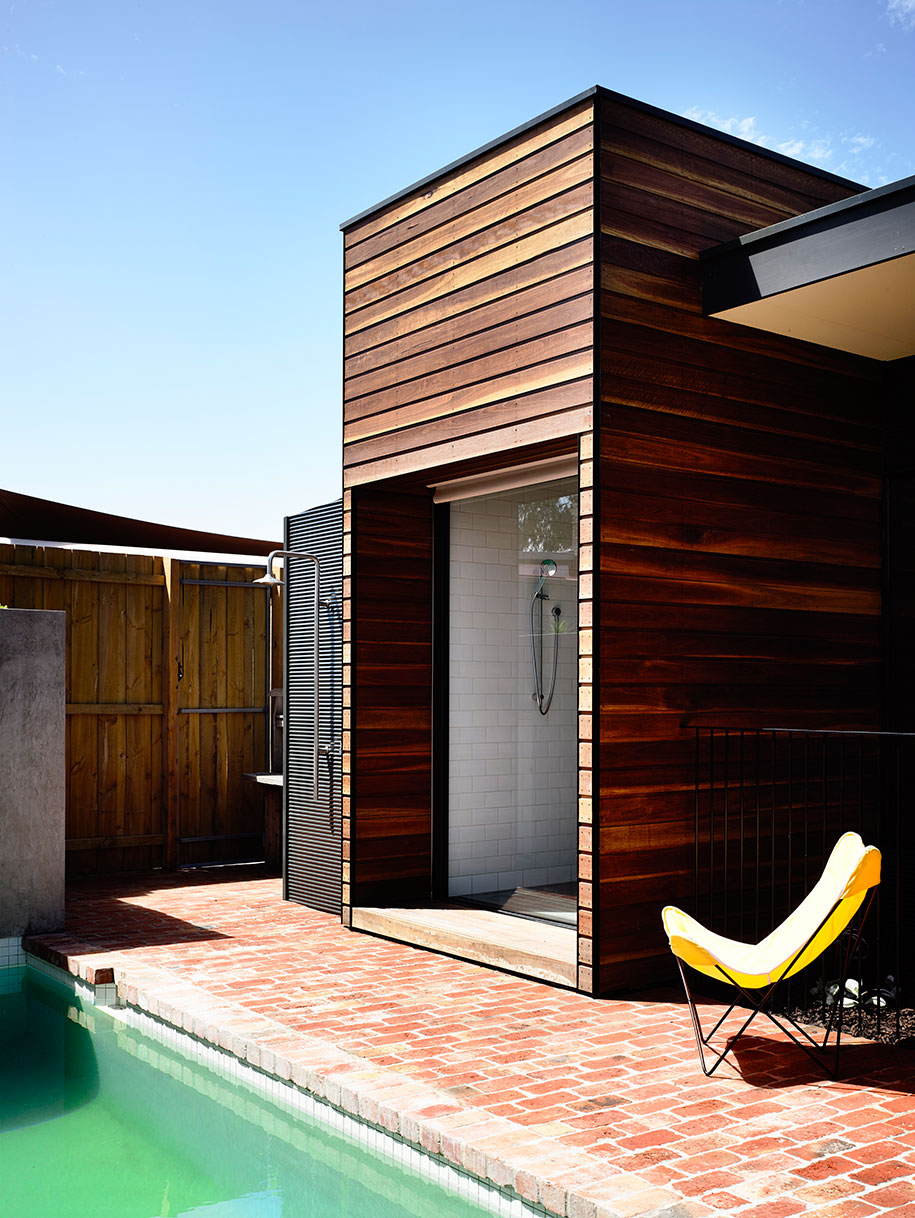 Tags: Home Architecture, House Architecture, Residential Architecture
---