Hidden in the quiet Soi Ruamrudee lane of Wireless Road in Bangkok, the IAW-designed Ten Face Serviced Residence stands like a fortress. Its external palette of tall bamboo woven with steel frame fences, box-form building, and a patina of rust on the signboard pre-empt the projects qualities; simultaneously severe, elegant and modern. A flight of stairs at the entrance leads to a rustic, industrial-size sliding door, a design element that is meant not so much to greet the visitor as command respect for the privacy of the residence.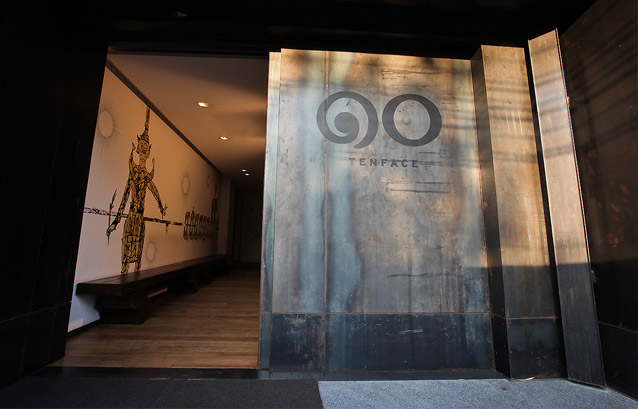 On the long white painted wall in the foyer is sketched the likeness of a mystical figure, Tosakan: a ten-faced, twenty-handed giant demon that represents the lust for life and devotion to knowledge from the epic poem Ramakien. The residence's name itself implies the guest should embody Tosakarn, and experience Bangkok beyond the ordinary.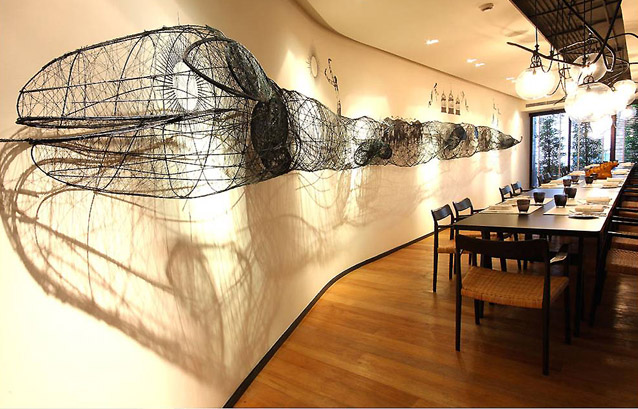 Upon entering, however, the militant exterior impression soon dissipates, replaced by the minimalist charm of a monochromatic colour theme, curved-walls, and warm wood laminated flooring. To the left of the foyer is a curved painted wood screen that leads to the swimming pool and Wanara Eatery (the name literally means 'forest'), which features a large black wire sculpture of a snake and other surrealist themes expressed in black pen-like prints on the walls.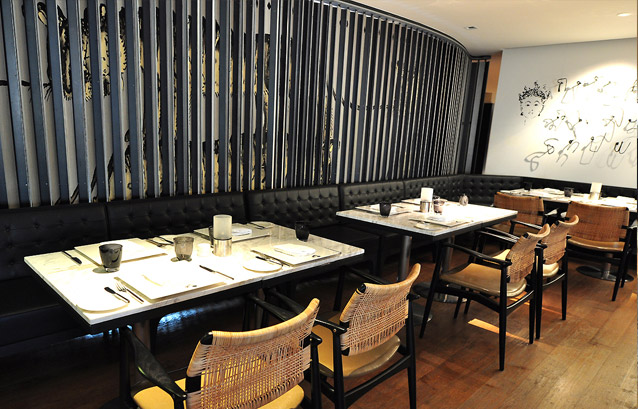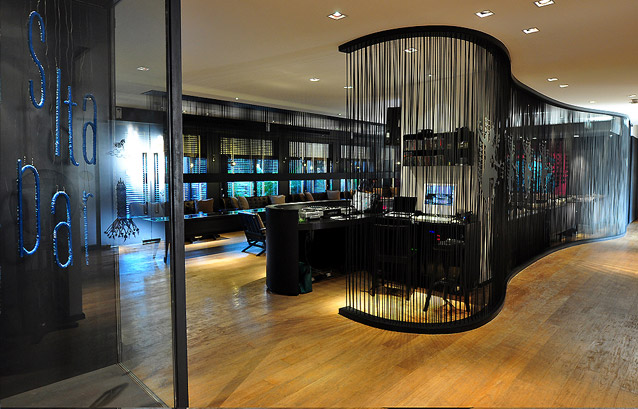 To the right of the foyer, another curved screen of multiple steel rods in matted black finishing leads to the Sita Bar, named after the 'Helen-of-Troy' of this epic war. Here, the linear, elongated lounge-seating plan of black and earth tones directs the attention to the feature-wall of glazed electric pink with surrealist prints of blue elephants with human ears. Behind the bar is a connecting bridge to a wing of private quarters.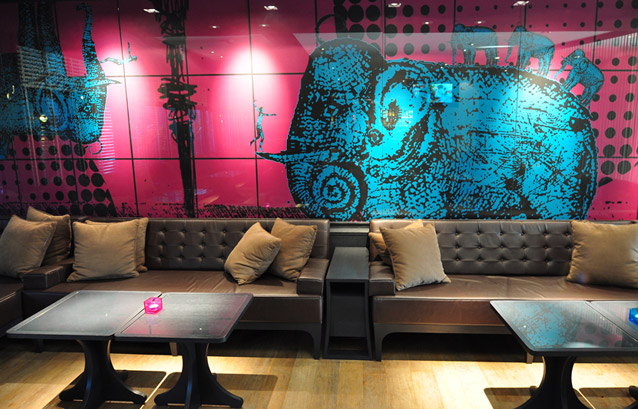 The residences reflect contemporary Thai design, sustaining the colour scheme of the common area. The chromatic neutrality inside these dwellings highlights the brightly painted feature-walls in the living area as aesthetic focal points, while carved partition walls patterned in traditional Thai Pakon temper the modernity of the interiors with artisanal heritage.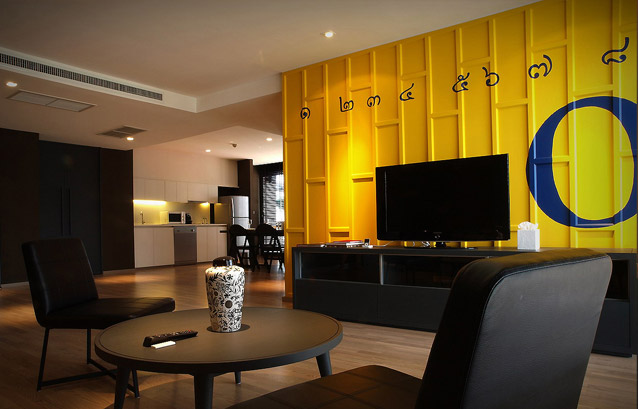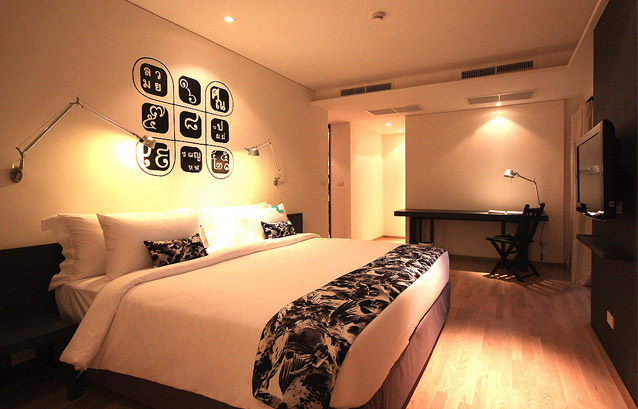 The spatial journey beginning at an industrial-style exterior entrance, traversing contrasted, surrealist interiors and culminating with warmly contemporary private living quarters not only follows the natural progression of our requirements for safety, community and intimacy, but suggests the recitation of epic literature with a modern voice.     
---