The great Australian Dream of home ownership is becoming harder to obtain as property prices increase and property sizes decrease. But with satellite cities such as Ballarat growing, hopeful homeowners not only have a more affordable opportunity to buy or to build but to experience the Australian landscape.
This house in Invermay, just outside of Ballarat, is home to a close-knit family of six who moved from Ireland to Victoria via San Francisco and Canberra. Designed by Mick and Jules Moloney of Moloney Architects, the house takes advantage of the tranquility, nature and wildlife of the Australian bush, providing plenty of space while still being only a 10-minute drive to town.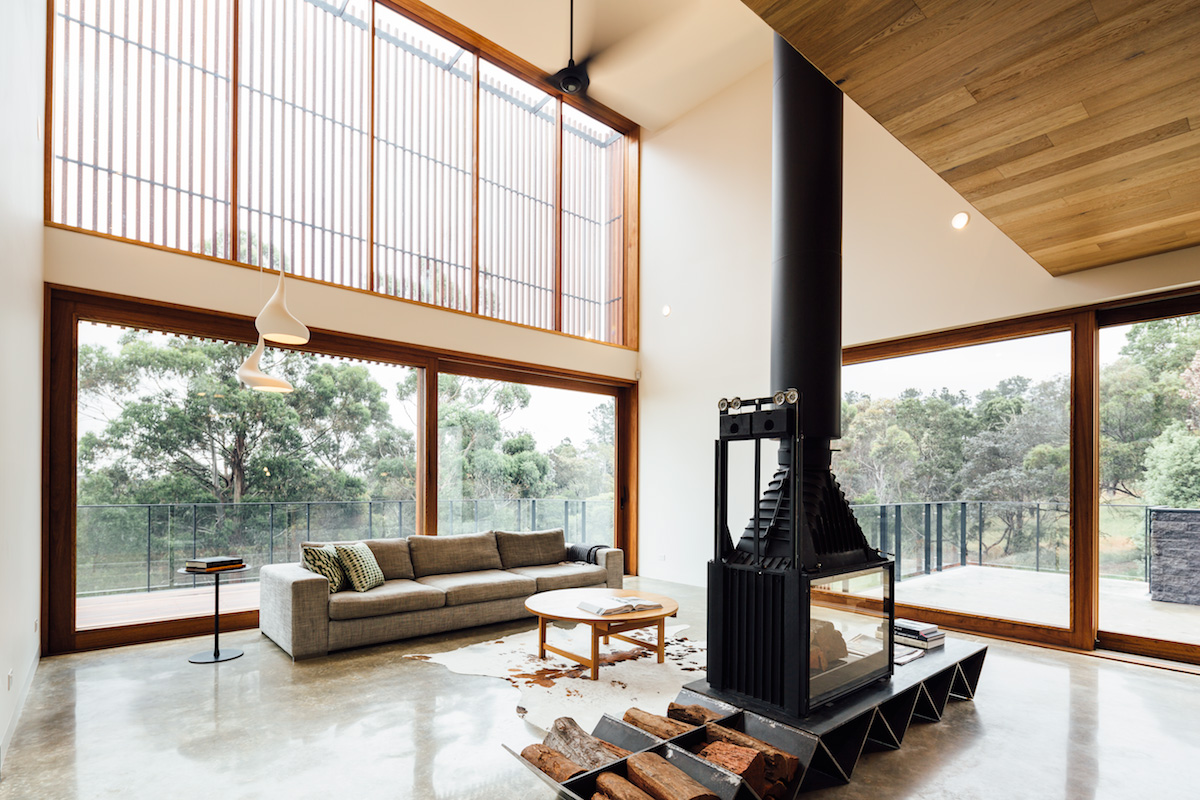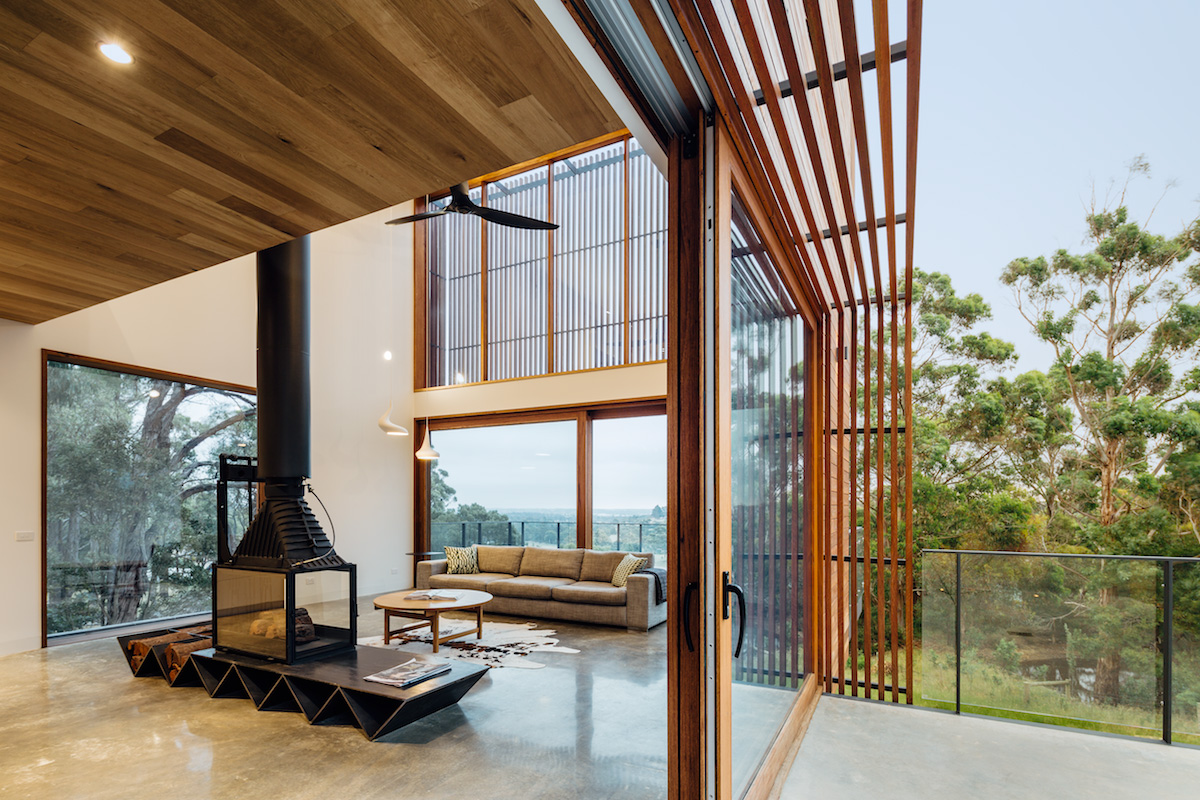 The house cantilevers over the steeply sloping block and has been designed for cold winters, hot summers and a BAL-29 bushfire prone area. Its long rectilinear form ensures every room has access to northern sun; the floor slab and internal concrete provide thermal mass and help regulate the internal temperature; and batten screens on the north and west façades provide sufficient shading.
The façade itself is composed of horizontal and vertical volumes that are an expression of the interconnected spaces within; and clad or formed with timber, concrete (poured in-situ) and glass, they reflect the tones of the surrounding bush landscape and reinforce the geometric composition. "The monolithic textured concrete wall that wraps around the entry and stair acts to visually anchor the double-storey cantilever back to the hillside," Mick explains.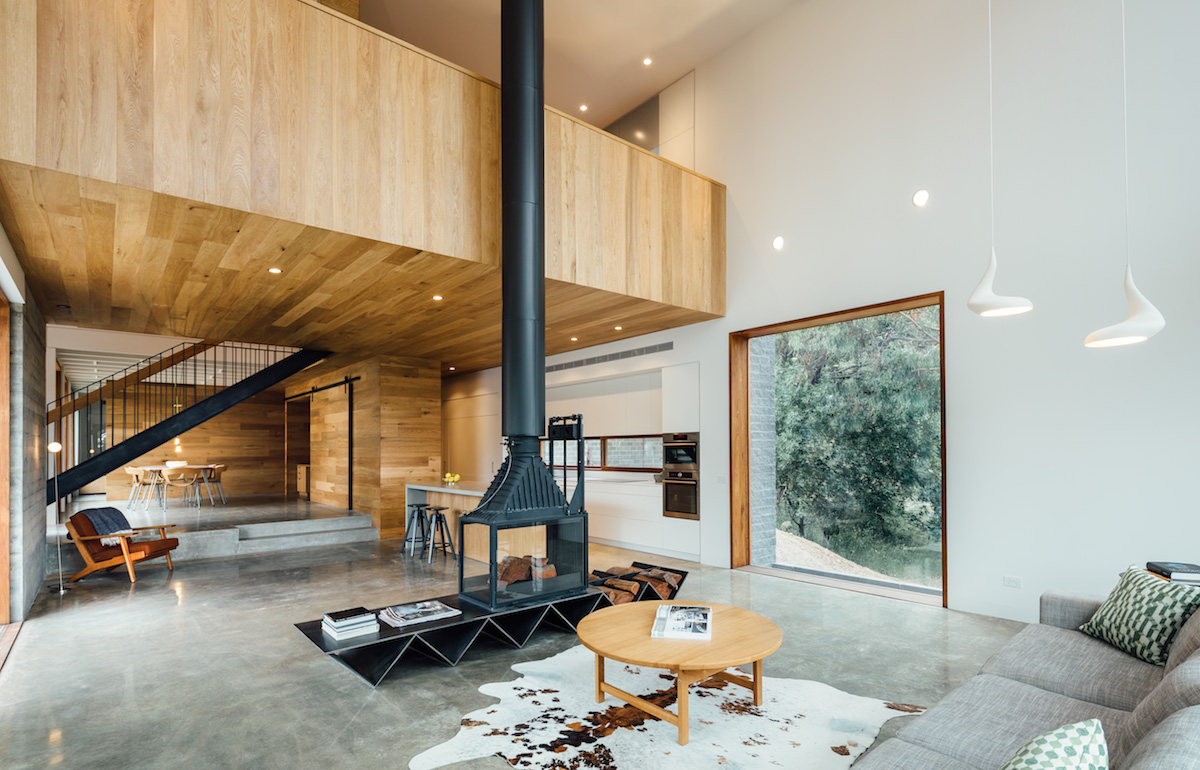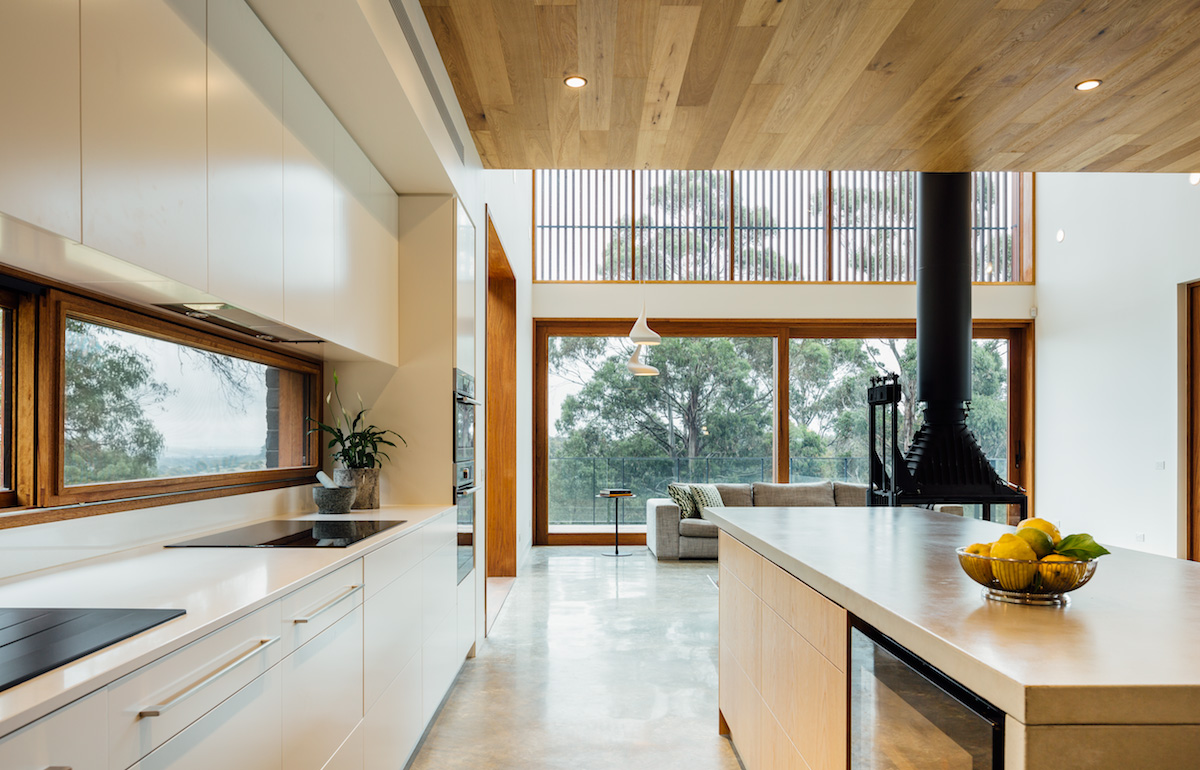 And if the outside of the house is designed for the family to connect with the landscape, then the inside of the house is where they connect with each other. "The configuration of the internal spaces had an emphasis on connection, flow of movement and non-obtrusive doors and window," Mick says. To this extent, exposed and recessed sliding panels have been used in place of standard hinged doors, and wide sliding glass doors provide access to the cantilevered viewing decks.
The living spaces on the ground floor are connected to the bedrooms upstairs via a central timber staircase. "Unusually, the upstairs master bedroom opens to the void above the lounge room, which was done to improve communication and airflow between the levels," says Mick. The materials inside also reflect those outside, with a raw board-marked concrete wall, American white oak lining boards and burnished concrete floor.
Not only has this family secured the Australian Dream of home ownership, but they've built their dream house where they live amongst the tranquility of the Australian trees.
Moloney Architects
moloneyarchitects.com.au
Words by Rebecca Gross
Photography by Michael Kai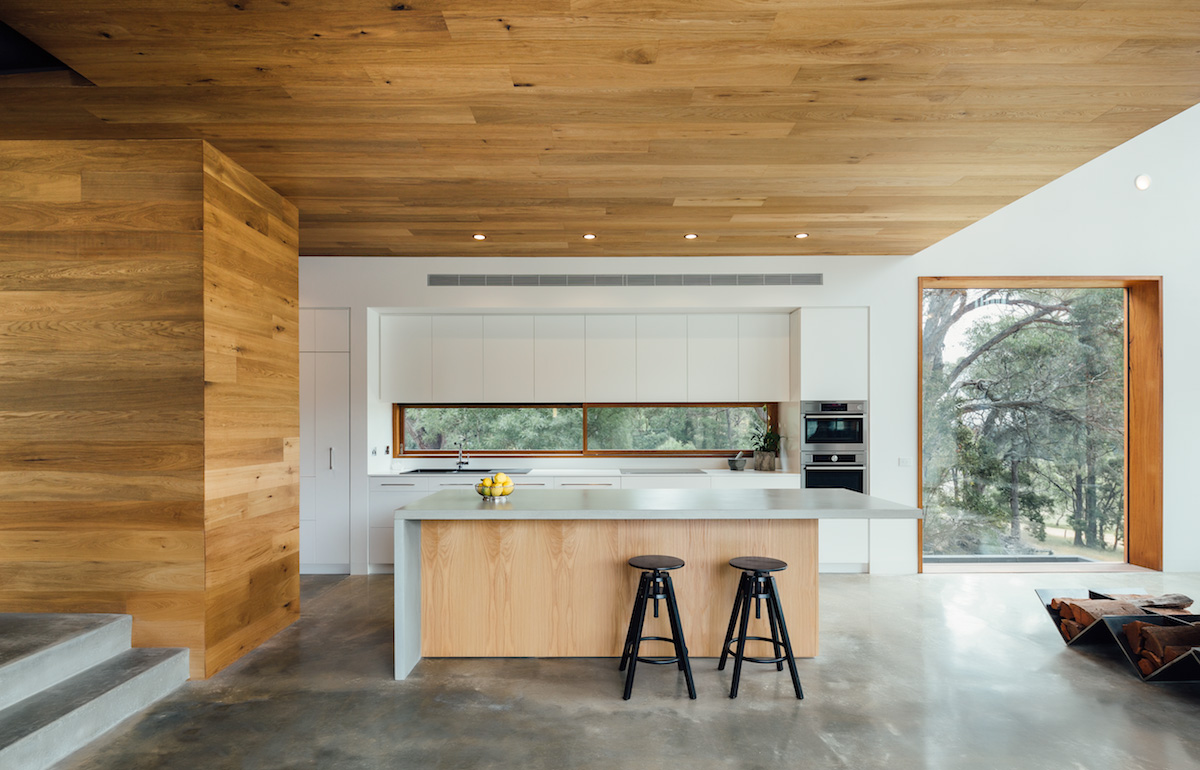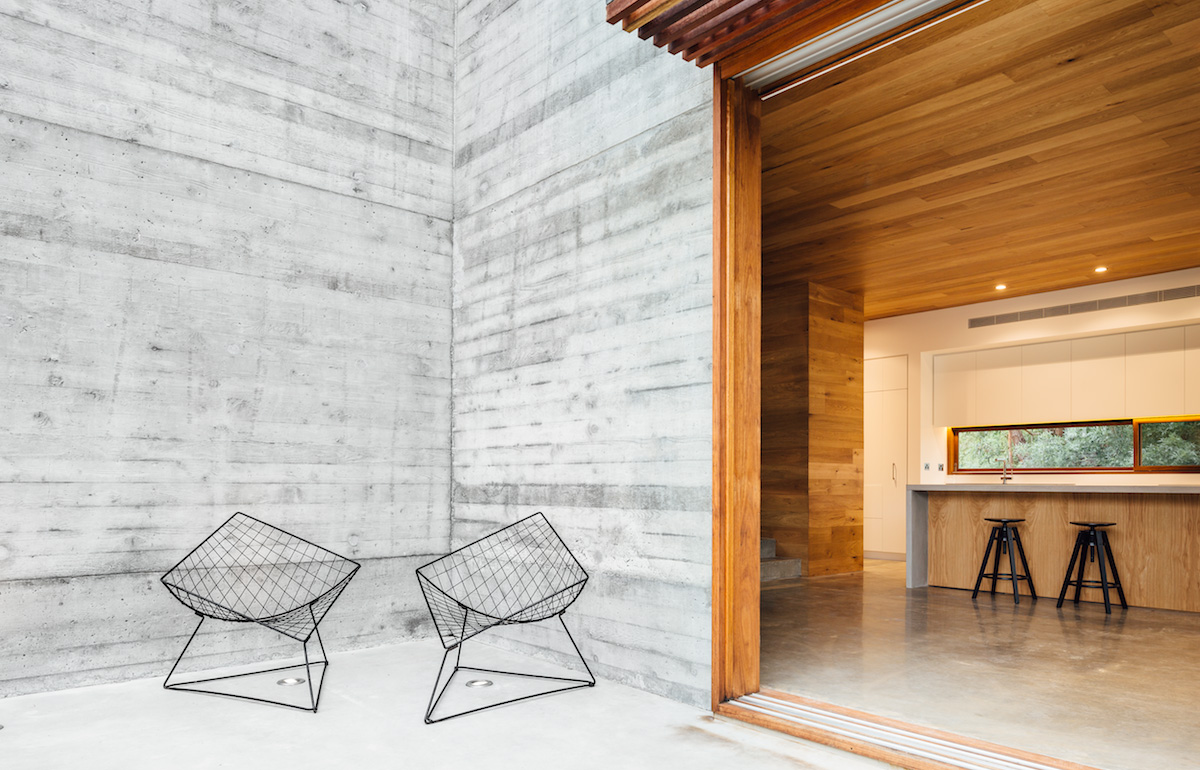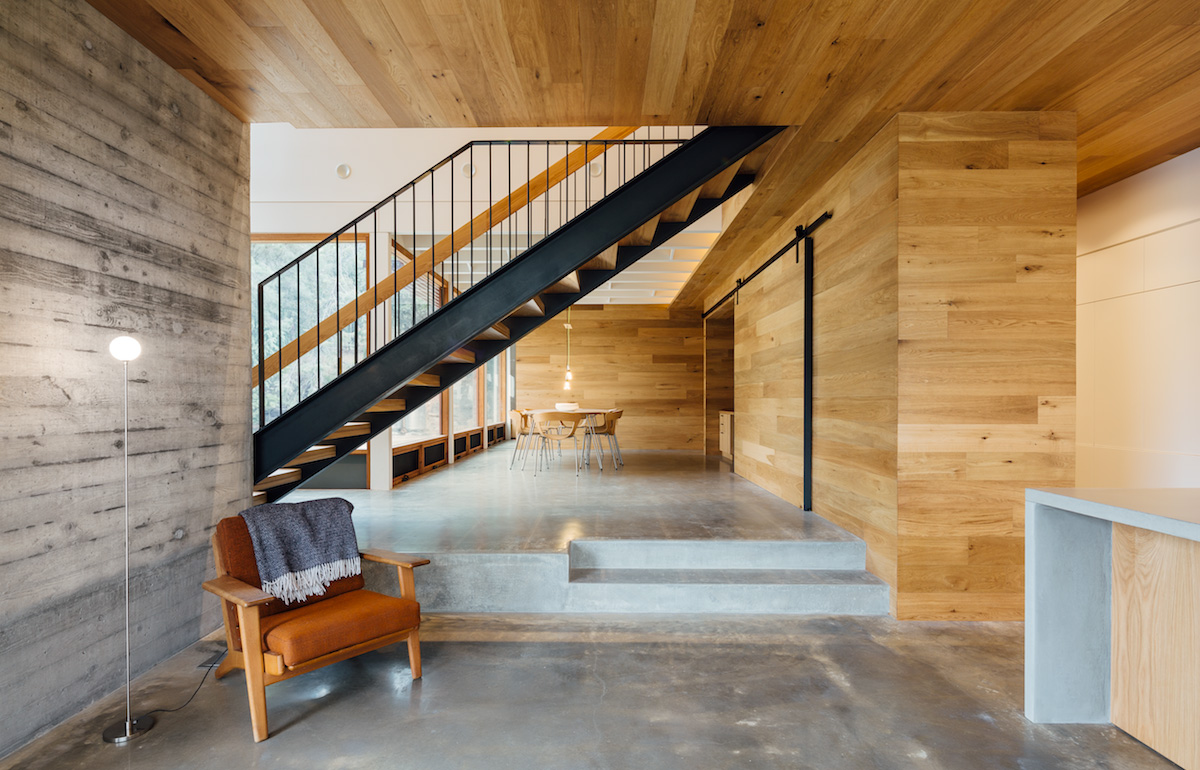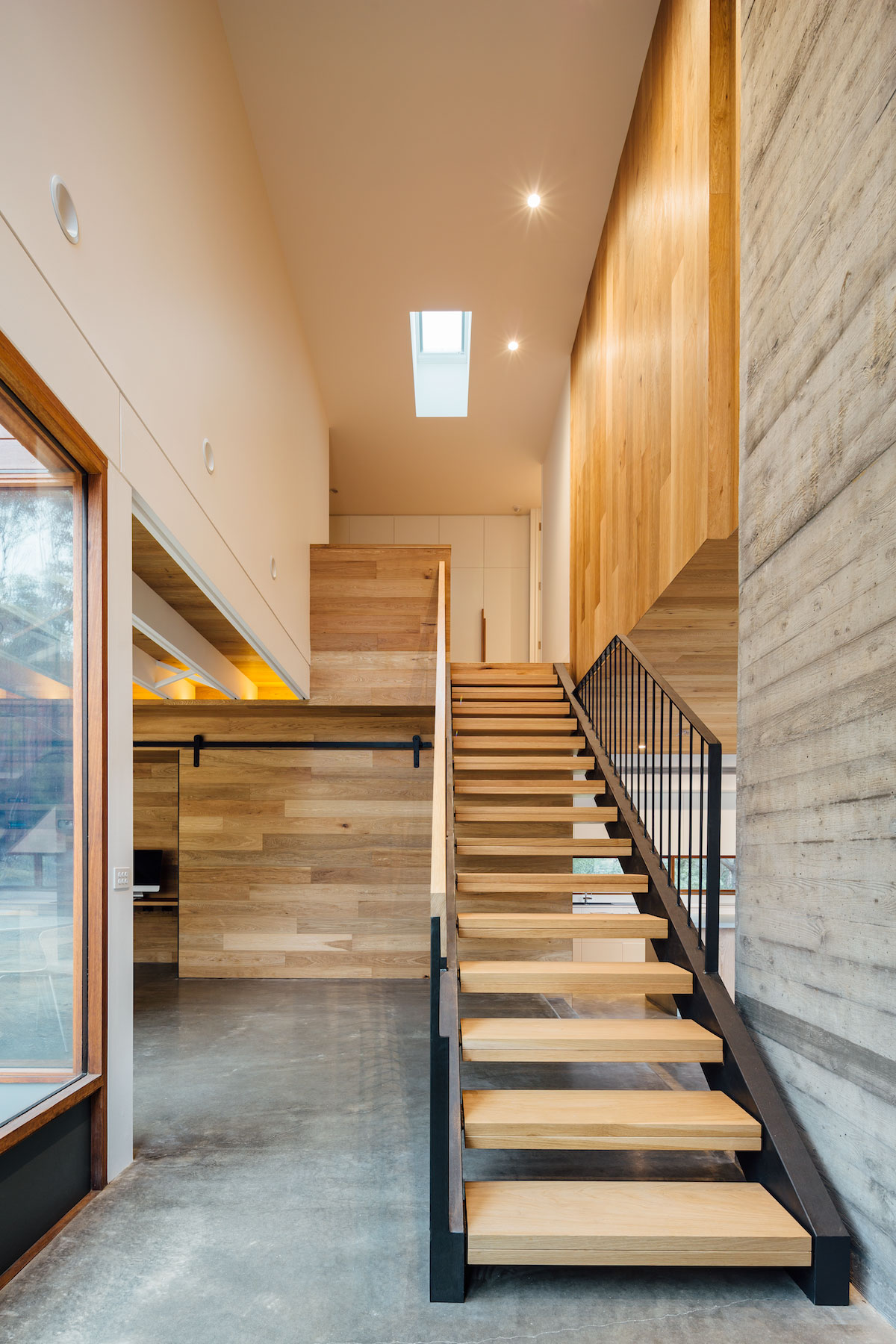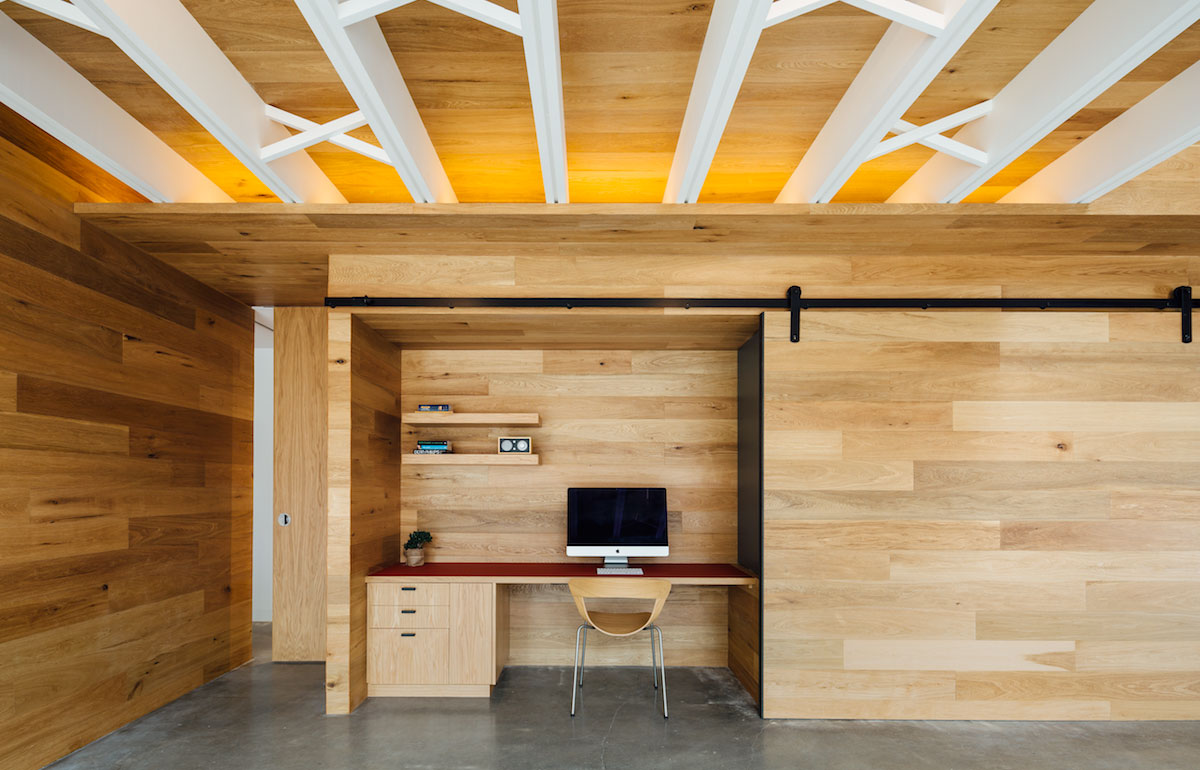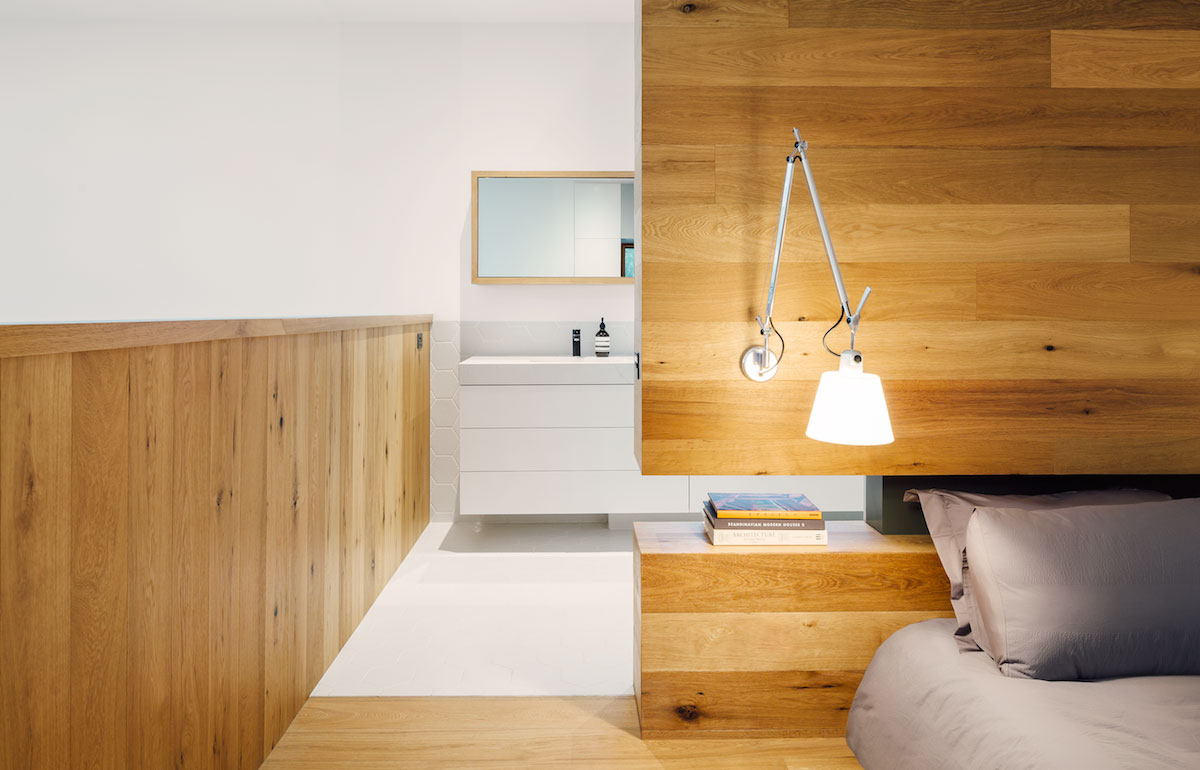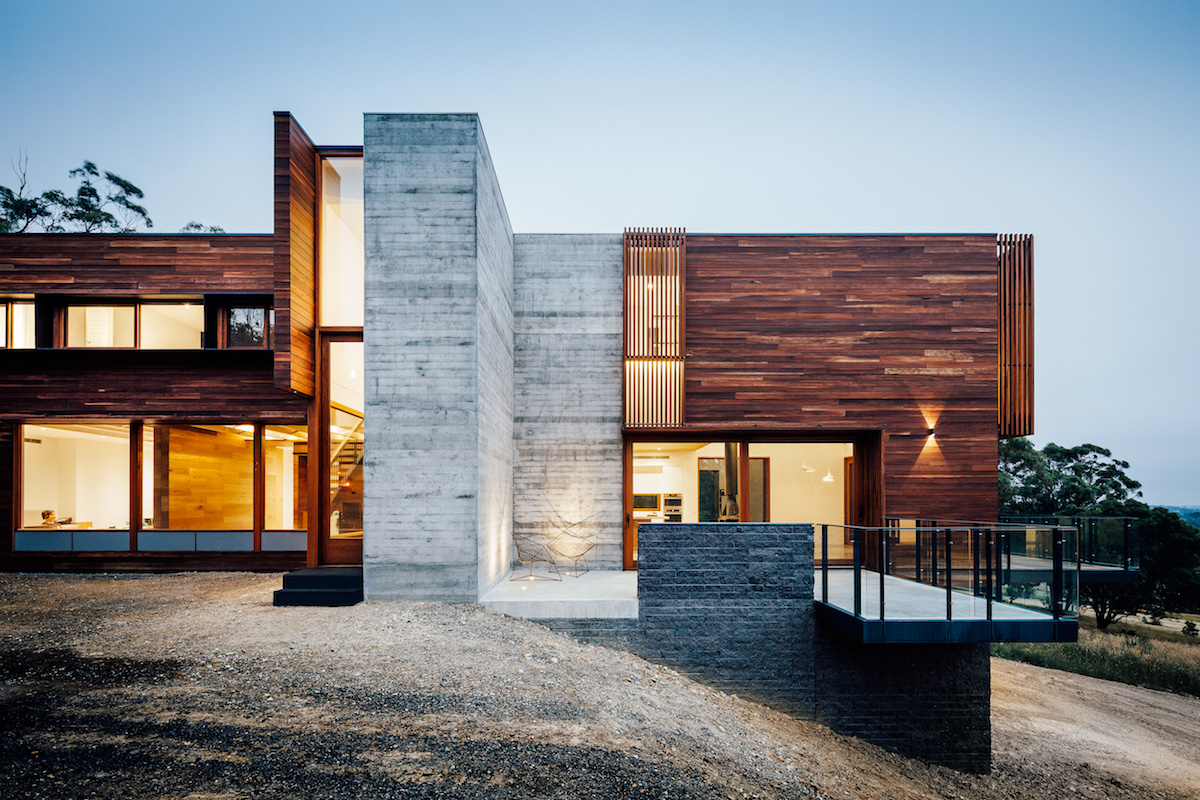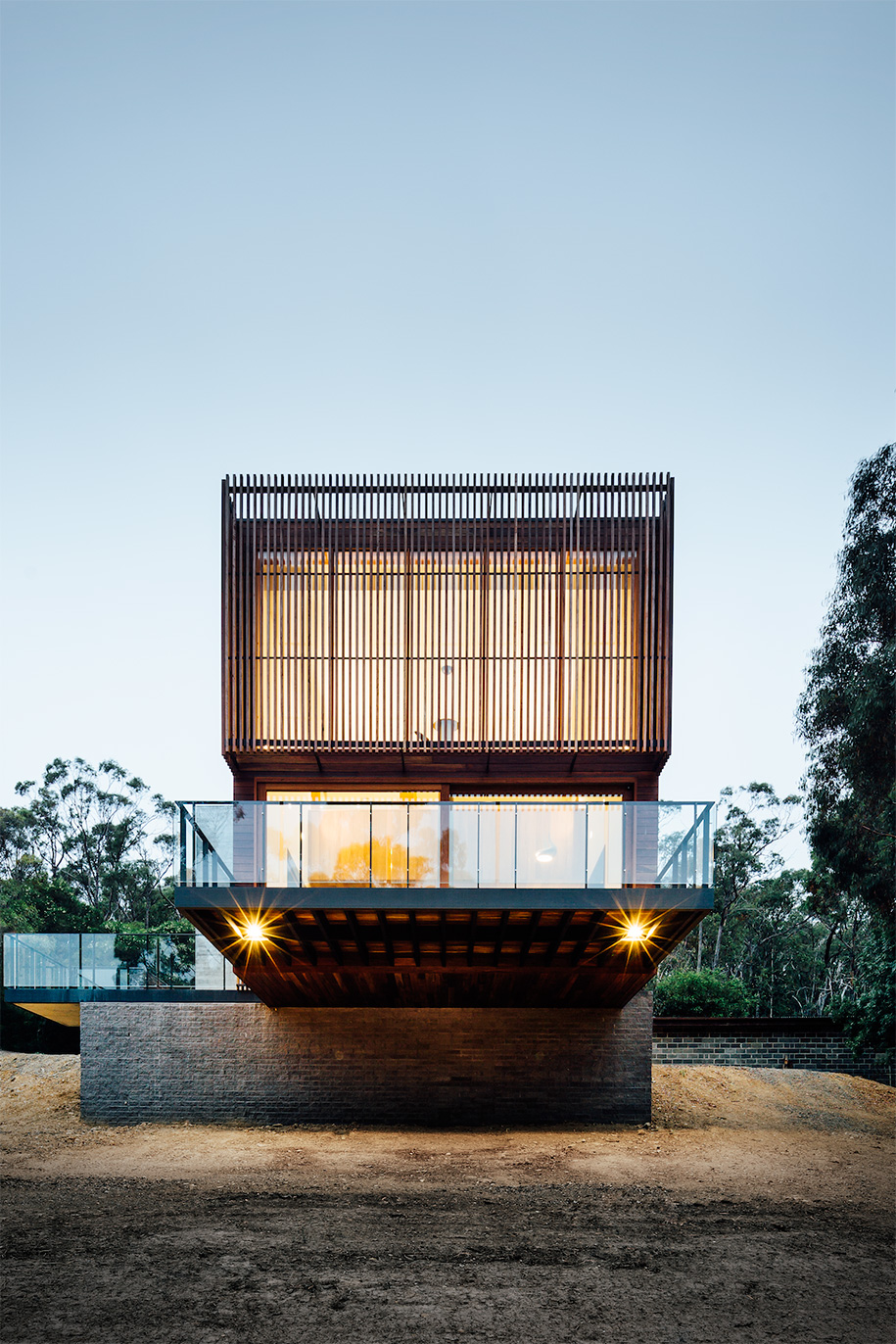 ---