When the Harbour Masters house was built by convicts at Dawes Point in 1832, Sydney was a small colonial outpost and making sure natural light entered buildings wasn't a large priority.
Now, 180 years later, the house is in the shadow of the Harbour Bridge, and the biggest challenges with turning the residence into a home suited to a contemporary lifestyle were a living space with low ceilings, and converting a room with no windows at all into a modern kitchen.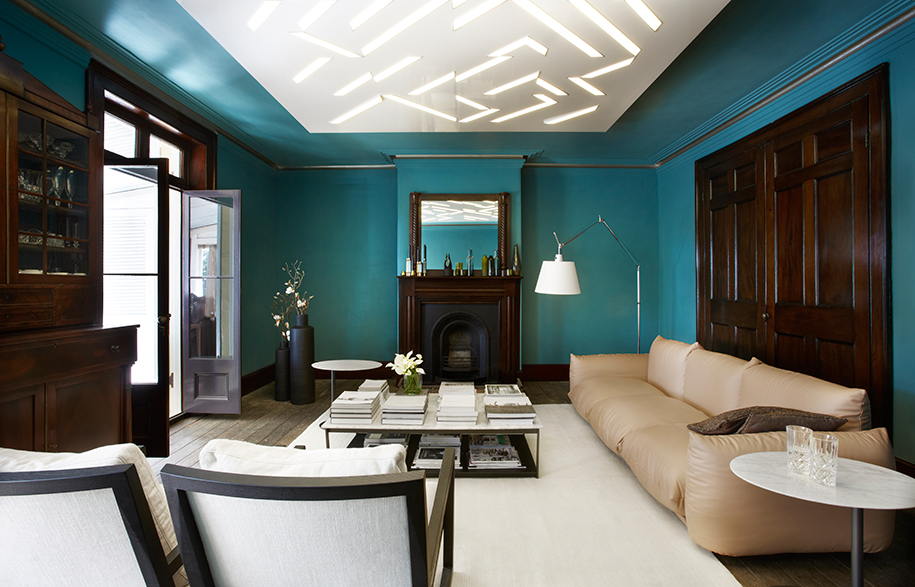 Fortunately for architects Smart Design Studio, the owners of the house were keen on bold colour and weren't afraid to give them a license to spark an energetic dialogue between the old and the new.
The living room was dark with low ceilings, with no opportunity to punch openings in the heritage fabric to allow natural lighting inside. Thinking on their feet, Smart Design Studio custom made a striking ceiling light 'artwork' inspired by French artist Guy de Cointet to breathe light and life into an otherwise traditional room.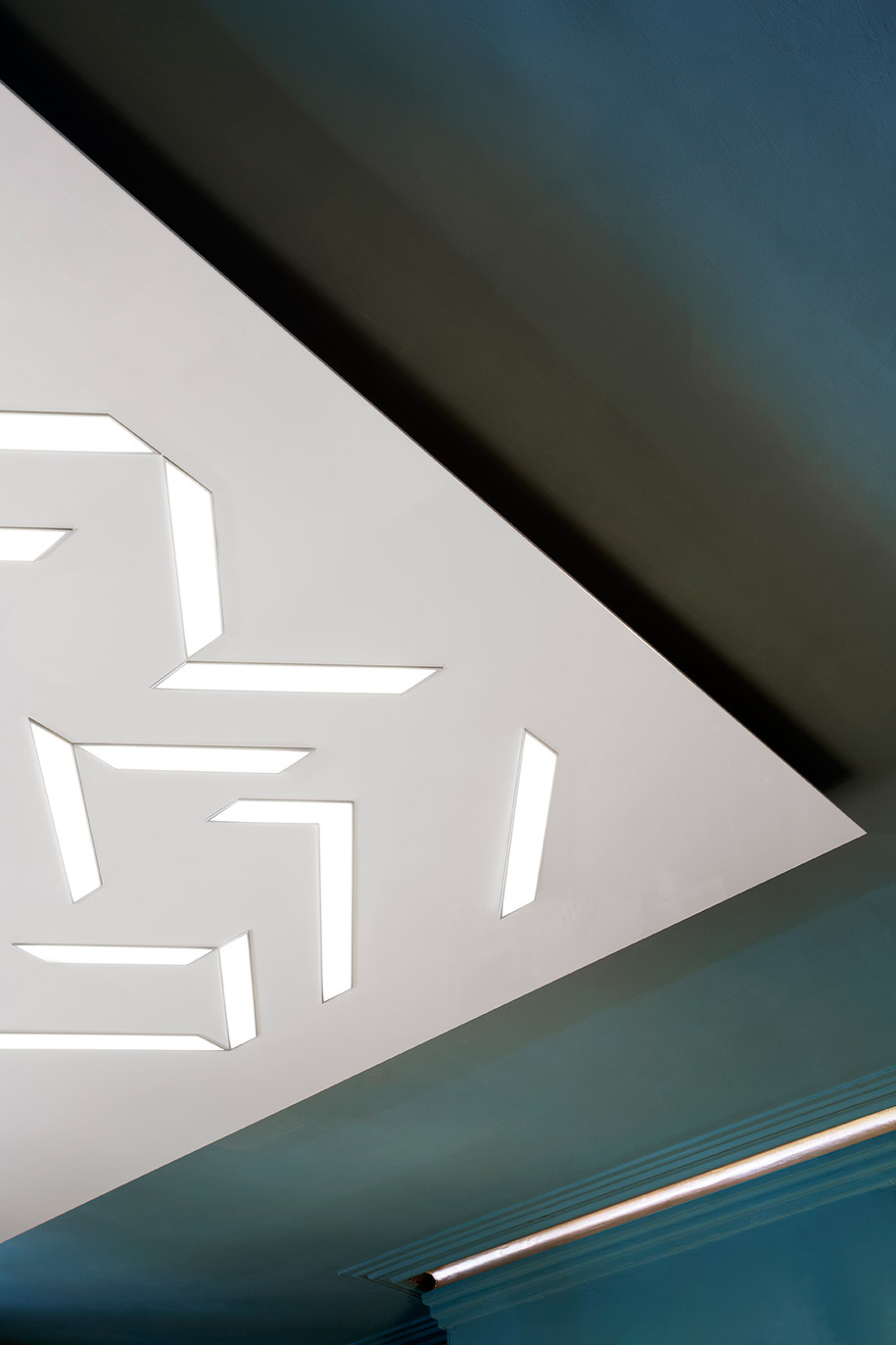 The floating de Cointet-esque panel uses state-of-the-art LED lighting and its drama is accentuated by walls and ceiling that are painted "Resene Ming" matched in a Dulux colour.
The new windowless kitchen also features an LED light, this one a 'halo' to mirror the shape of the Corian island bench. Here the walls are a matt Dulux "Frog Hollow".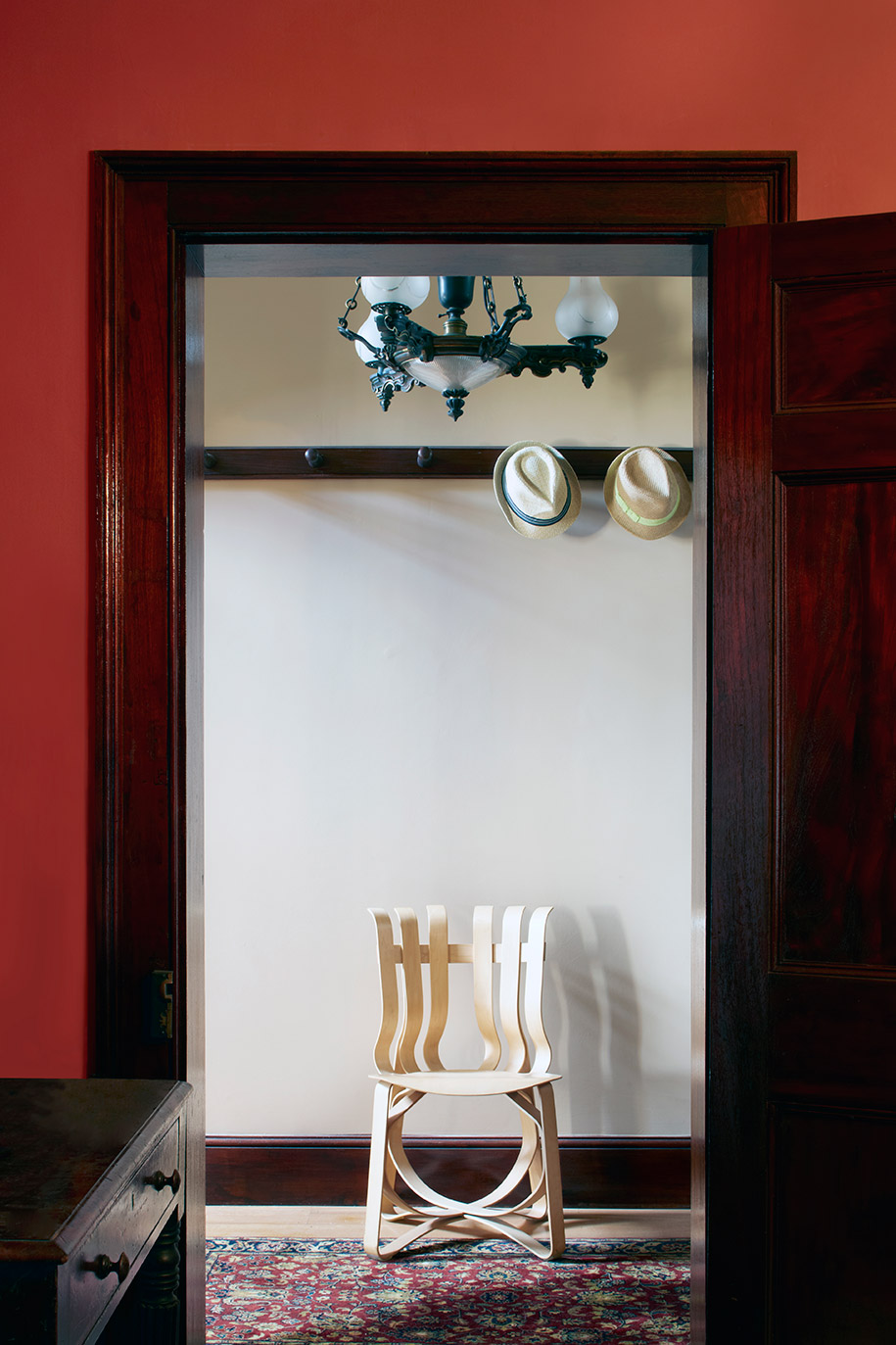 The formal dining room meanwhile has been painted to complement the antique furniture. Here a combination of a Dulux "Glowing Coals" red on the walls with "Candidate" on the ceiling and metallic gold detailing creates a warm and sophisticated room that beautifully balances its rich mahogany furniture.
During the renovation and decoration process in a small room, off the living room, a wallpaper – covered for many years – was discovered. Specialist restorers worked to clean and restore it and the breaks, cracks and gaps were filled with fine render that was painted over with a simple beige tone (so as not to detract from the wallpaper) to create a smooth surface.
The Jackson-Sutton House is exclusively open to the public for Sydney Open 2016. To purchase your tickets to Sydney Open, head to slm.is/open.
Smart Design Studio
smartdesignstudio.com
Sydney Open
sydneylivingmuseums.com.au/sydneyopen
Words by Christina Rae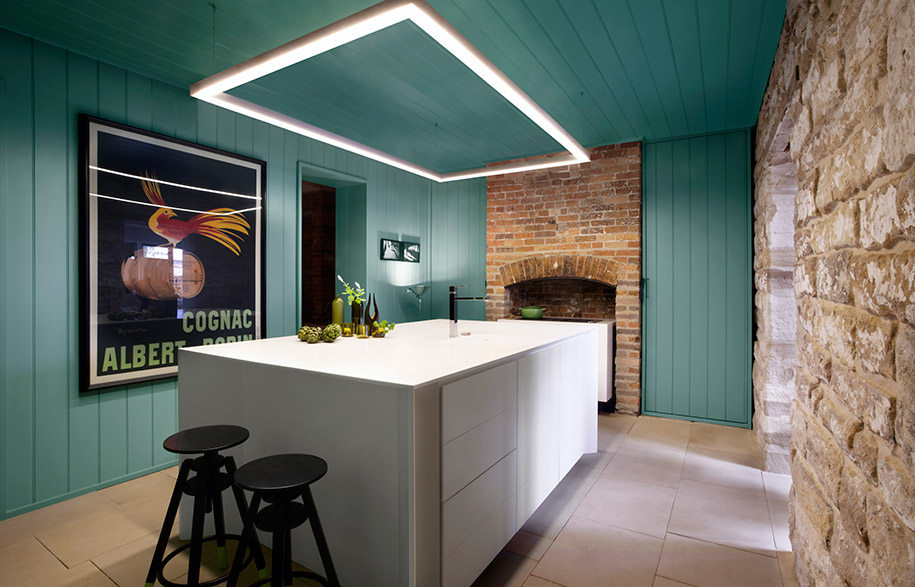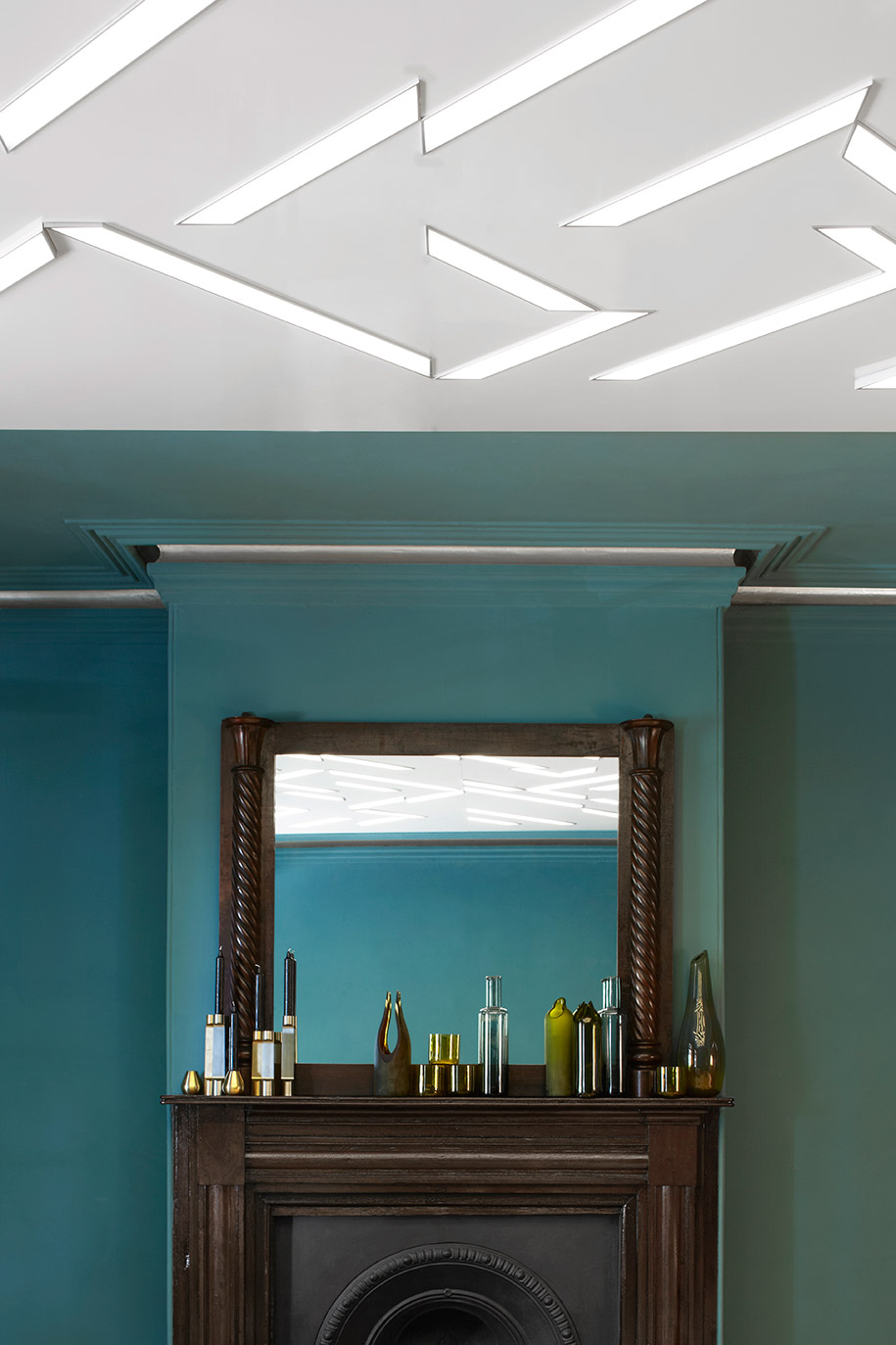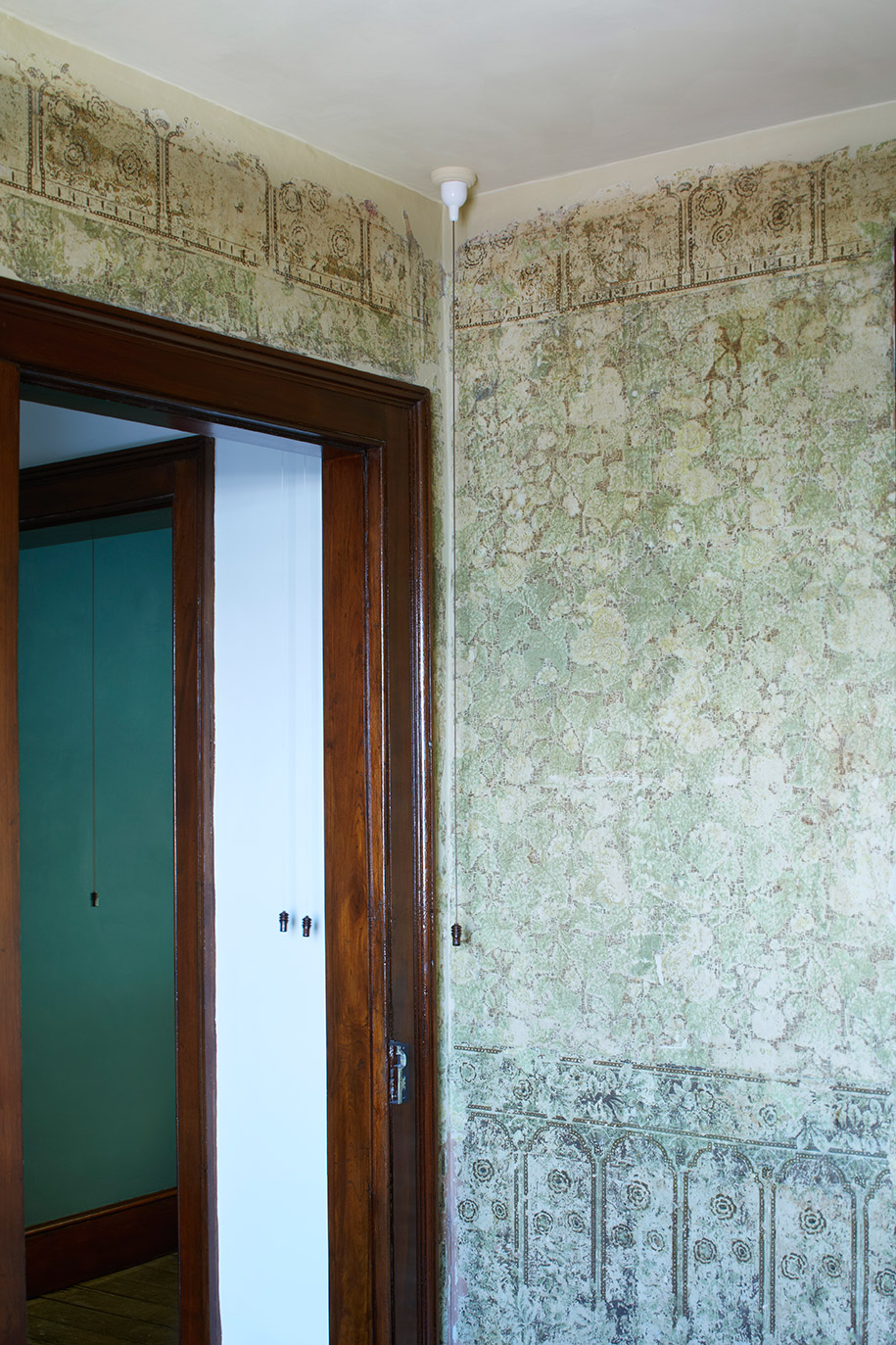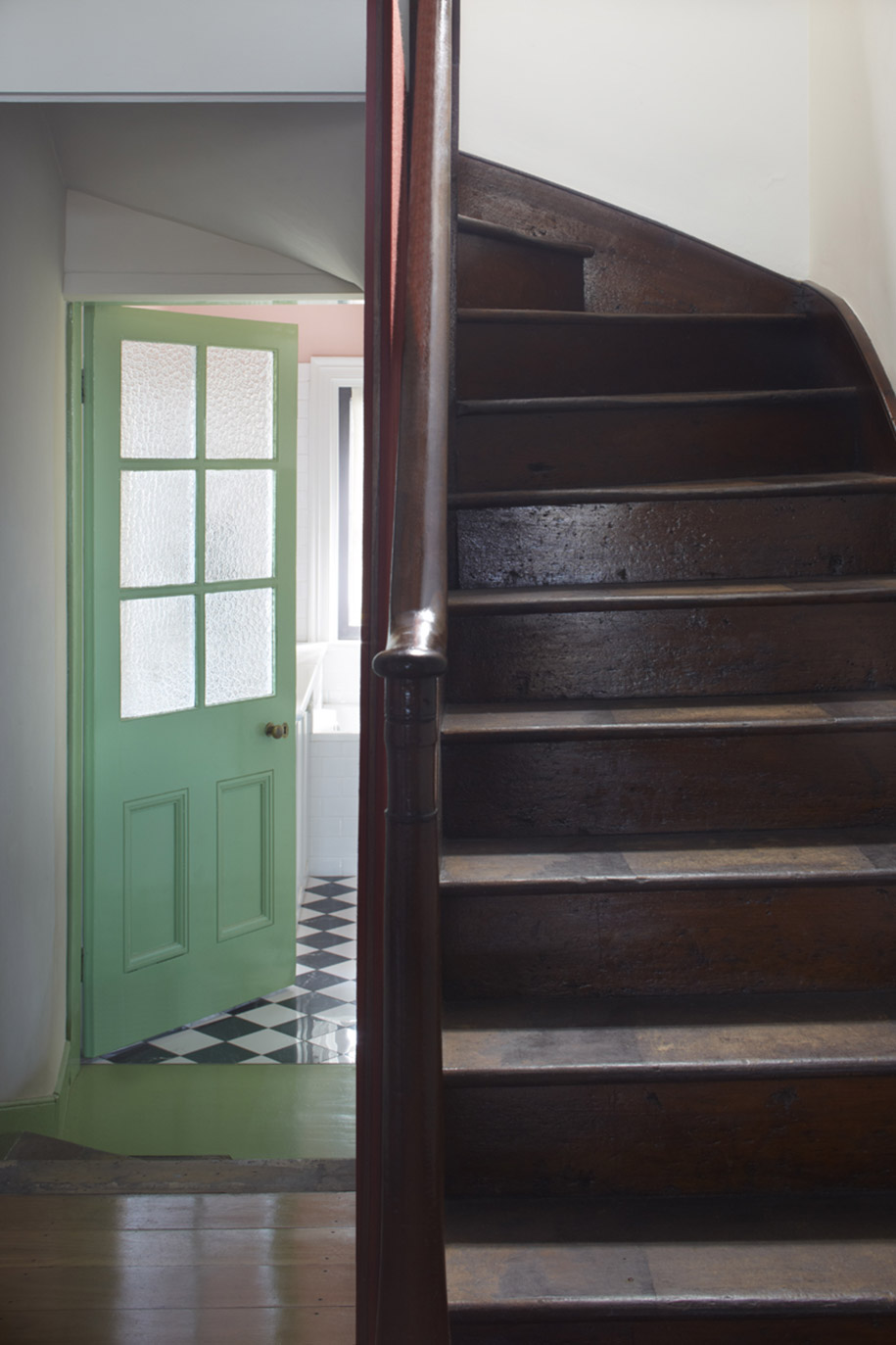 ---