Conceived as a "no-fuss" Souvlaki bar, Jimmy Grants is the latest street-style eatery to open in Melbourne's foodie district of Fitzroy.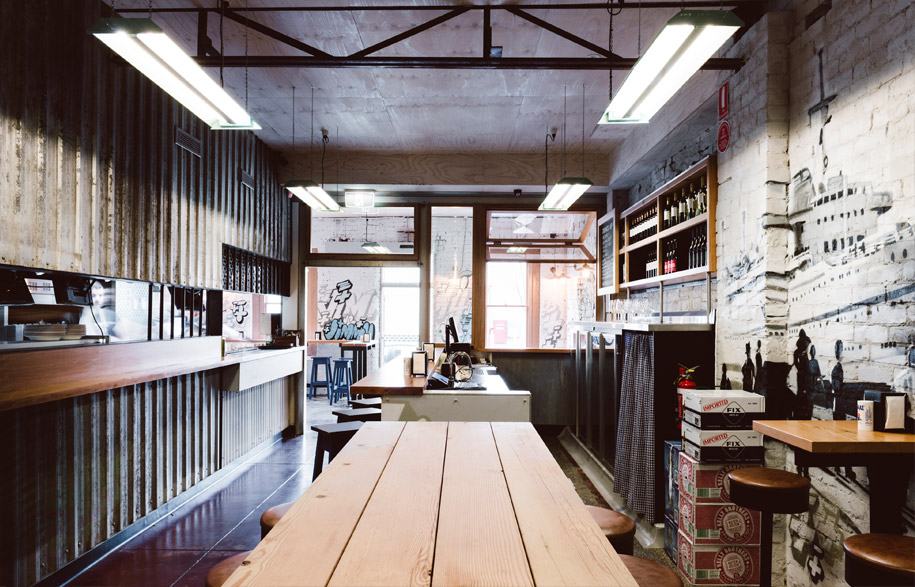 Owned and conceived by celebrated chef George Calombaris and business partner, George Sykiotis, the establishment draws on Calombaris' childhood memories associated with street food and takeaway shops.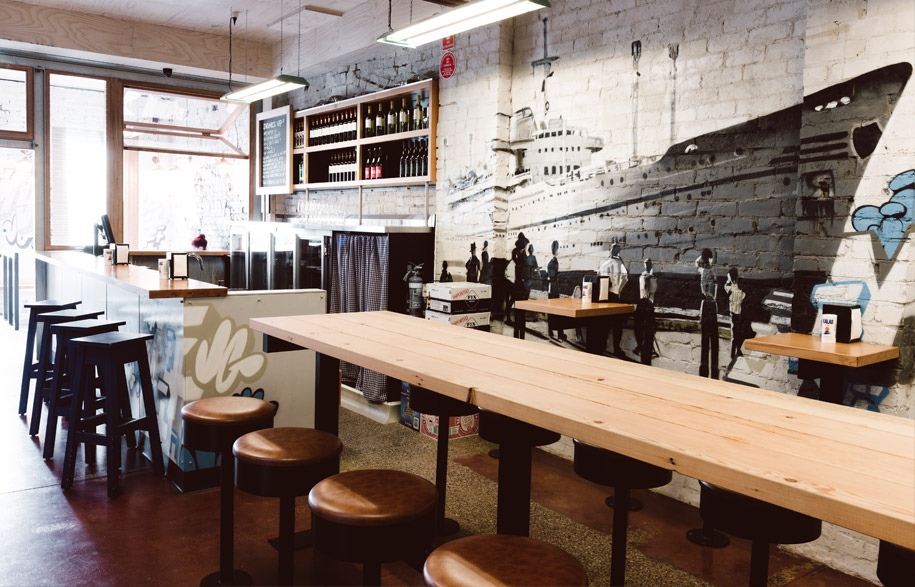 "It's a nostalgic space in some senses," explains Nick Travers, project architect and Techné co-founder.  "But instead of resorting to cliched or stereotypical Greek references, we've taken physical clues from the original space (originally a humble worker's cottage), our client's personal history and immigrant culture."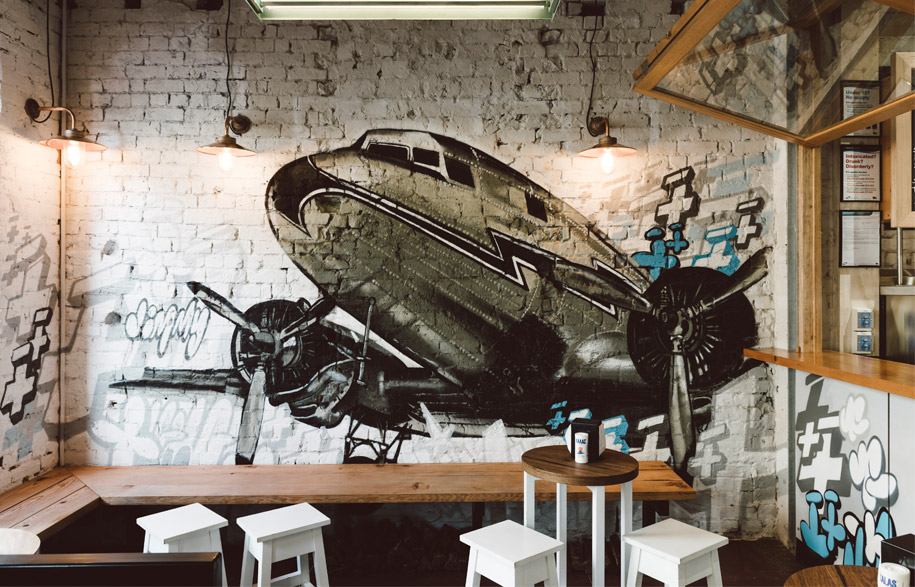 In essence, the space is largely paired back, defined by simple bar counter seating, a graffitied wall on one side and a part-open, part-closed, three dimensional enclosure incorporating the bar, kitchen and food counter.  "The facade of the serving counter and kitchen allude to tenancies which historically doubled up as food stores and makeshift takeaway stores," explains Travers.  The combined space features a fibre-glass-clad facade punctured with small openings and a servery-style kiosk awning.  A perpendicular arrangement of timber flip-up windows completes the look.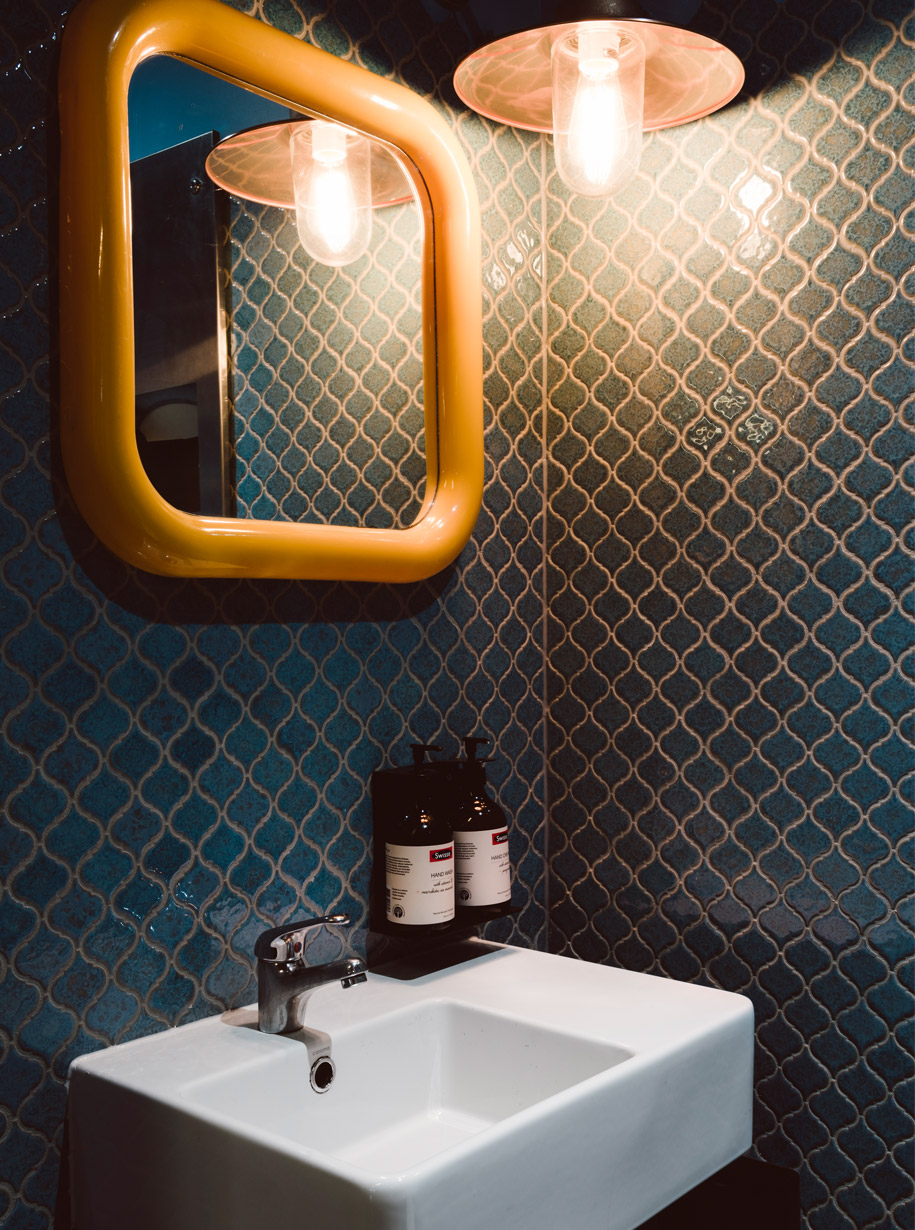 Whilst there are expected pockets of juxtaposed blue and white tones, unexpected elements like Dan Wenn's graffitied image of a DC-3 aircraft and historic migrant vessel, The Patris, add another historical layer to the interior.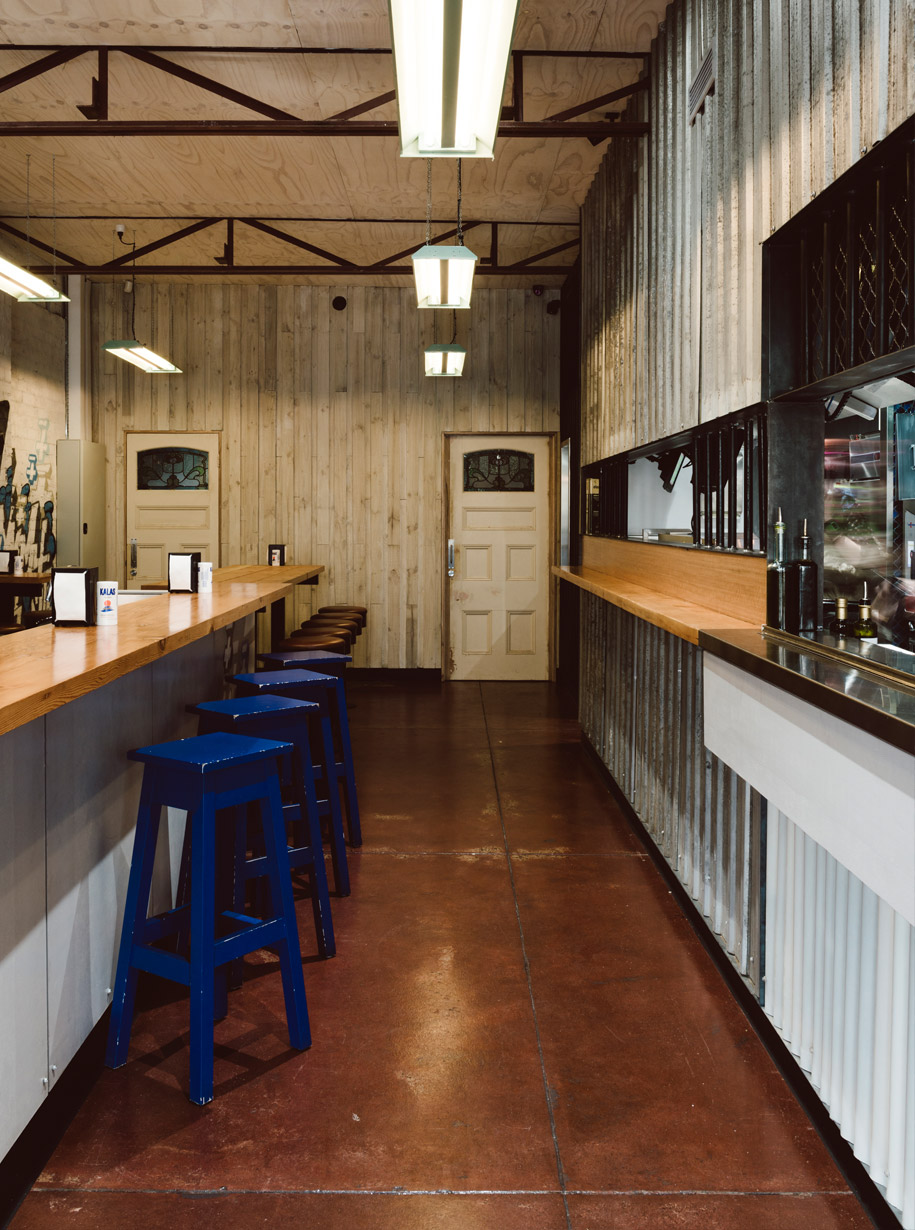 "We wanted the space to feel like it had been around for some time, eliciting a feeling of personal association, comfort and longevity," adds Travers.  The aim has been achieved through the overlay of recycled, bleached timber ceiling panels, fluorescent light fixtures, sandblasted original brickwork, exposed copper services and the retention of the original concrete floor.  Salvaged bathroom doors, vinyl stools, timber palings, a blue and white checked curtain concealing the bar fridges and 70's style bathroom mosaics also underscore the domestic nature of the Techné's cultural references.
Techné Architects
techne.com.au
Jimmy Grants
jimmygrants.com.au
Photography: Tom Blachford
tomblachford.com
Tags: Interior Architecture, Interior Design
---