The Jojo restaurant is located on the ground floor of The St. Regis Hotel, on lush Rajdamri Road in central Bangkok. This Italian restaurant had been altered in recent month, to better engage with the lobby area of the hotel – but Jojo will always remain as a distinct space within the hotel, with its own original design language reflecting the epitome of La Dolce Vita; a celebration of life's pleasure.
The only venue in city that contemporary Italian design can be appreciated, Jojo reflects the essence of the Italian aesthetics in interior spaces. Orbit Design founder Christopher Redpath and his team have executed a design that gives tribute to the detailed decorative style of Venetian architecture.
Particularly channeling the aesthetic charm of iconic Italian architect Carlo Scarpa, Jojo's main entrance bar area features wall finishes marrying travertine stone and leather, formalised into layers of geometrical designs. The continuous geometrical element serves to invite patrons into the cosy seating area of featuring a warm and wood toned colour scheme.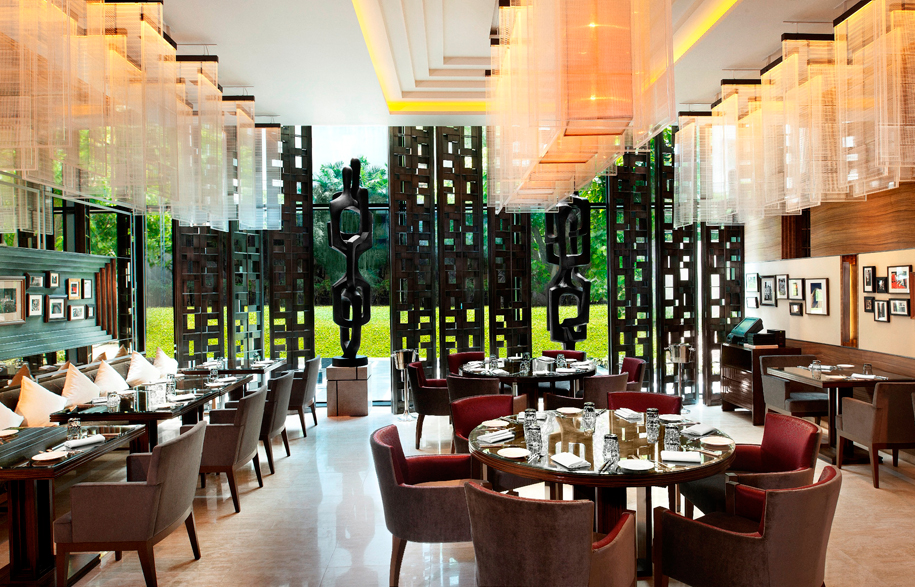 Scarpa's philosophy of deep sensitivity to the passage of time has been materialised into a series of brushed metal screens that filter sunlight during the day and contain artificial light during the evening. This day-to-night transformation offers the restaurant a dual ambience of business lunch spot and sophisticated dinner bar.
As a counterpoint to the spatial complexity of the design, the culinary aesthetic by celebrity Chef Stefano Merlo instead serves as a minimalist statement on plain white bone chinaware. This allows the essence of each ingredient to be fully preserved and appreciated, expressing Merlo's dedication to the Italian respect for quality ingredients.
The dining experience is an unpretentious harmony between thoughtful and decorative spatial design, and the honesty of high quality cuisine.
Orbit Design Studio
orbitdesignstudio.com
The St. Regis Bangkok
stregisbangkok.com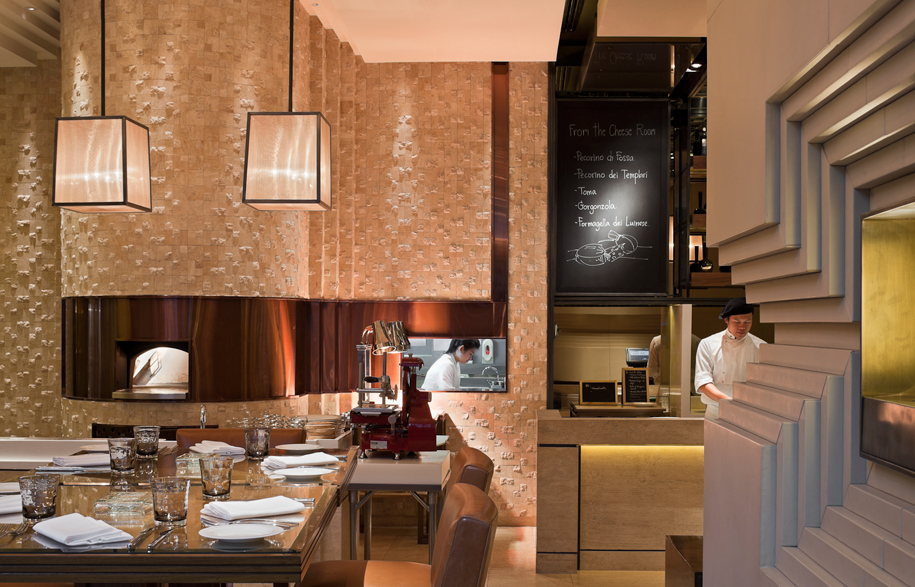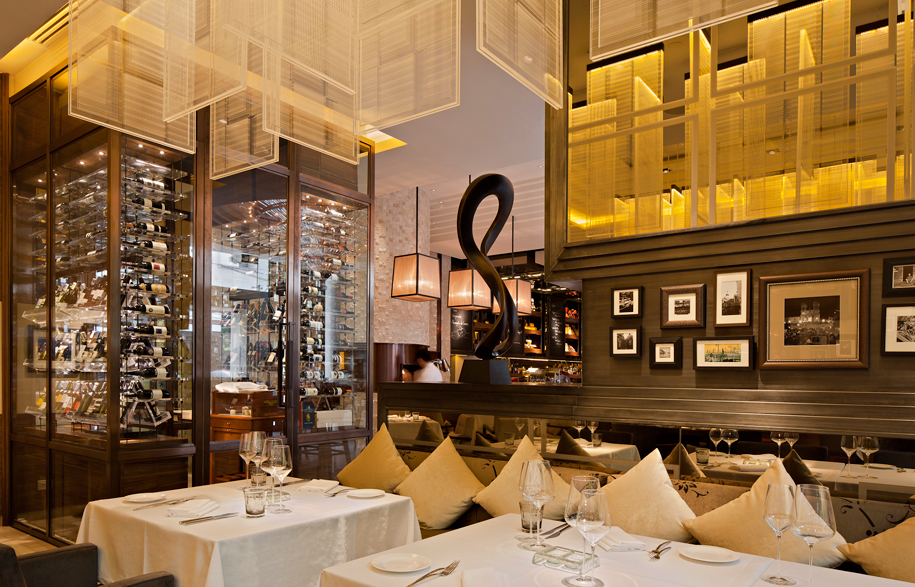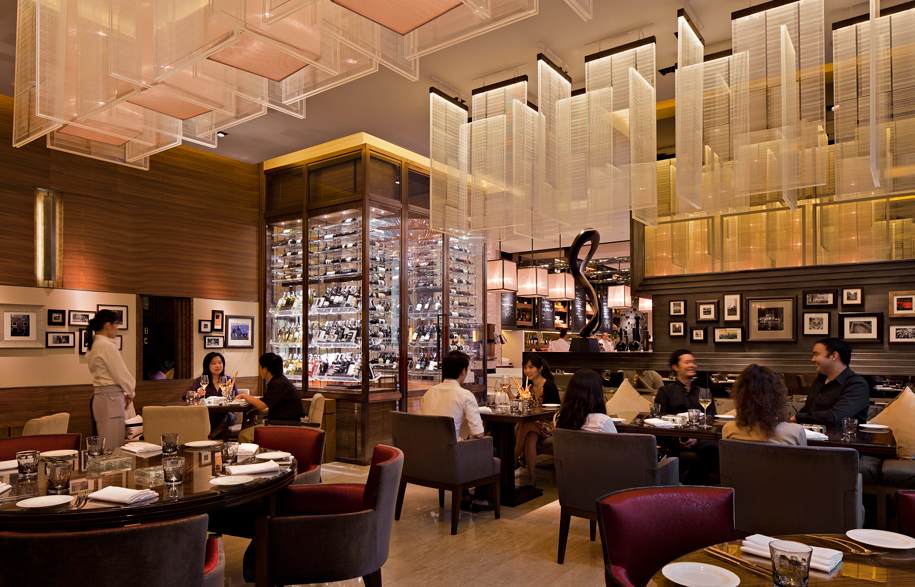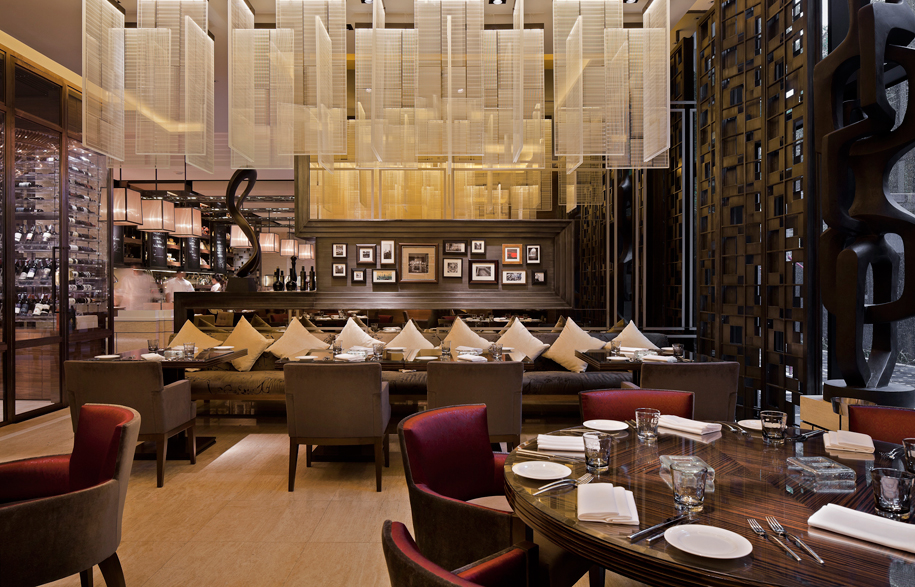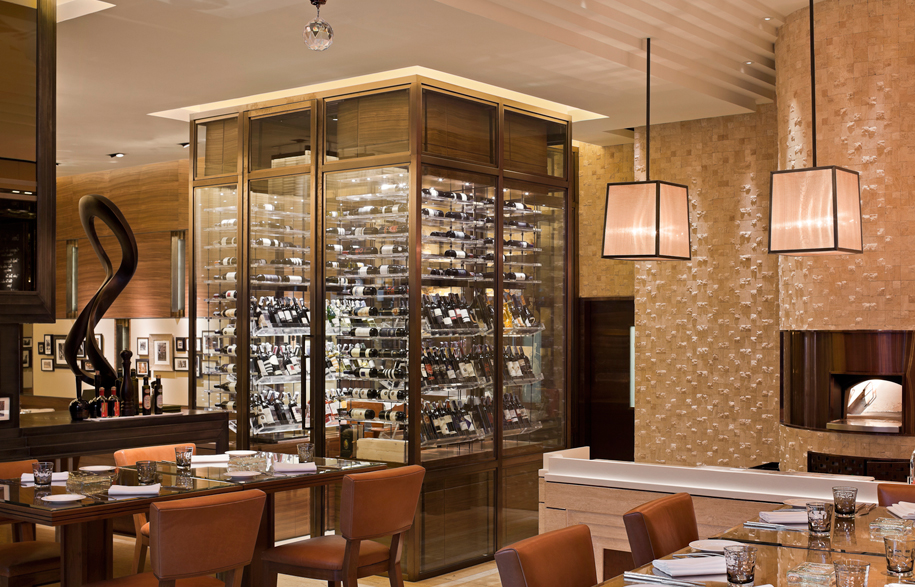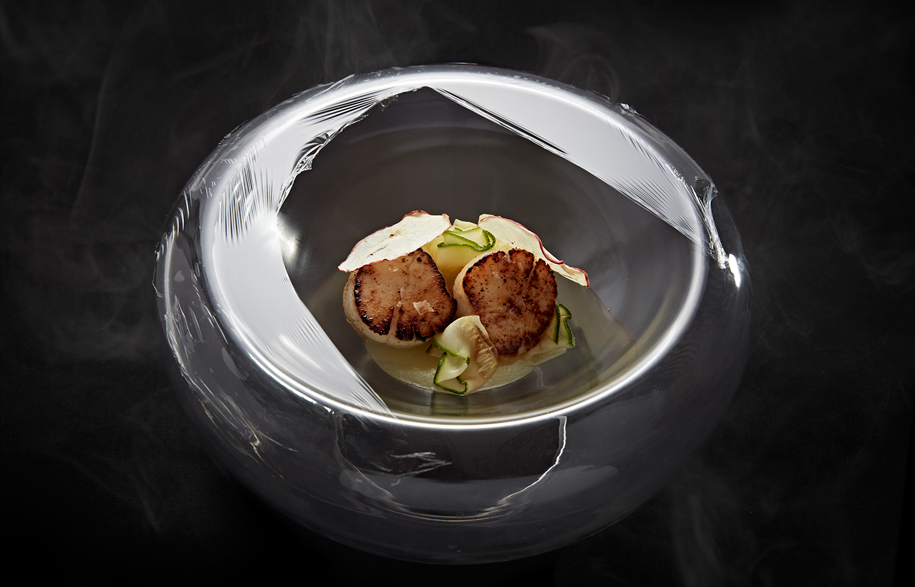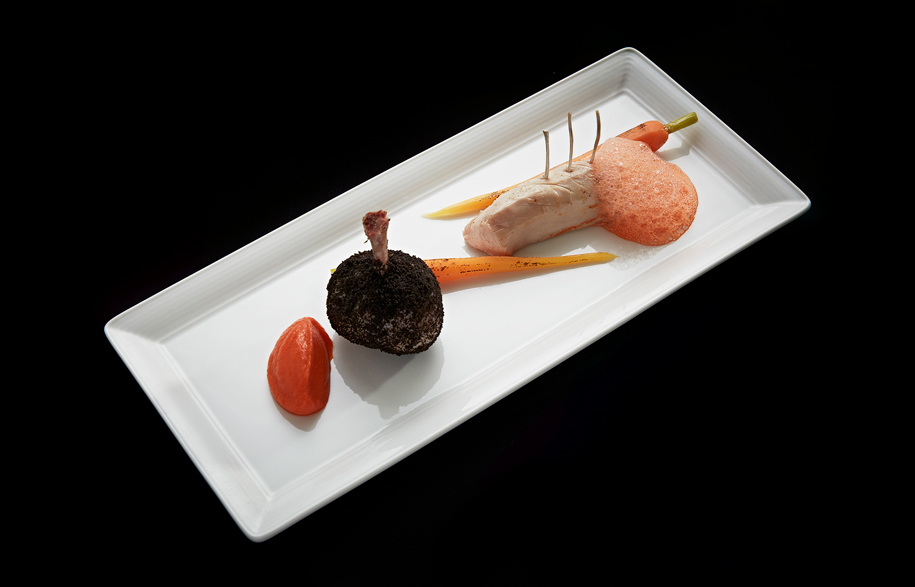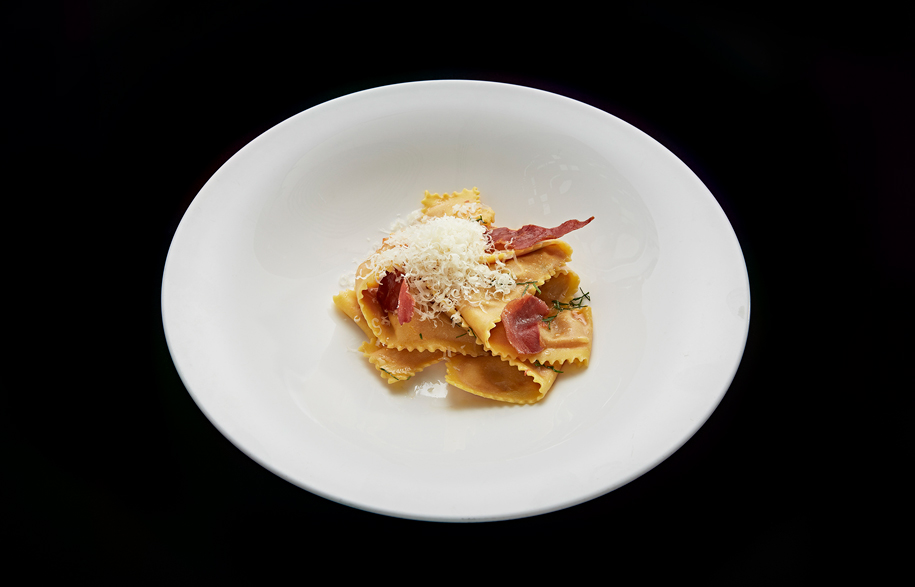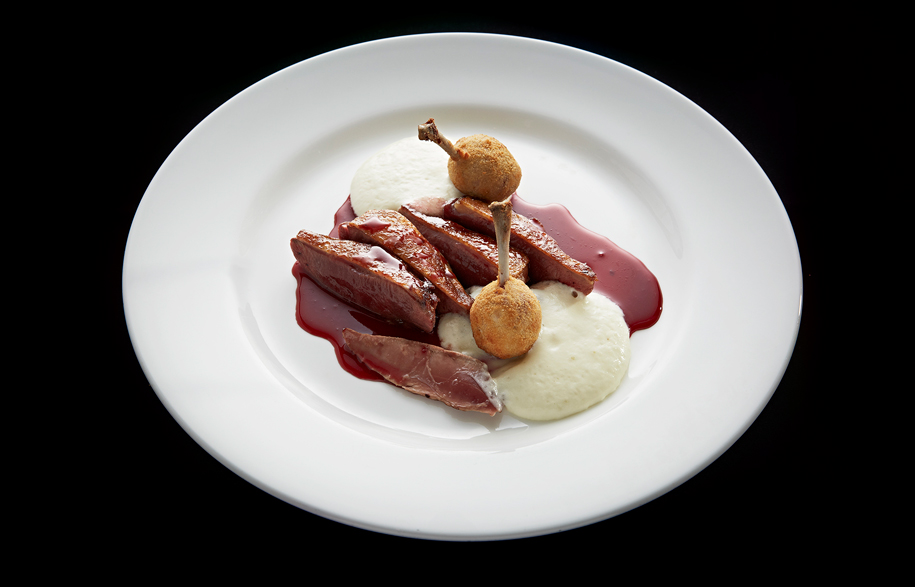 Photography: Orbit Design, Owen Raggett
Hotel: St.Regis
---