There's something about being close to a project that clouds our judgement or at the very least, raises the stakes. Renovating a stately Melbourne home and creating an open-plan extension that is both complementary to the building's 150 year-old history and enjoys modern functionality would pose a challenge for any designer. For Dina Malathounis of architectural practice Junctions90, it was even more difficult – she was the homeowner as well.
As is expected when an architect-slash-homeowner takes the reins, the bar was set high for the renovation. The home was to enable the busy family of four to live, work and function as a unit, and cater to the couple's ageing parents who would inhabit the space's second floor addition. A comfortable 21st-century home was key, but it had to be sustainable and respect the landscape and existing architecture as well. As both Dina and her husband work full-time, it was important that the home be low maintenance and hard-wearing.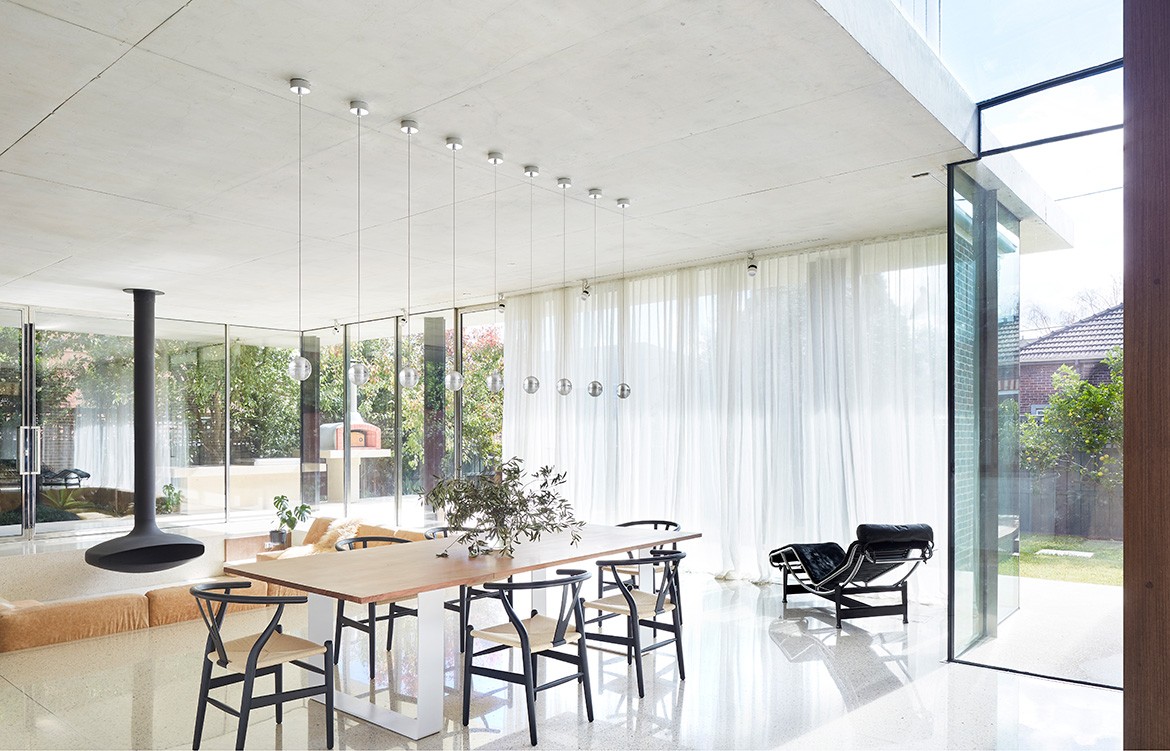 With many objectives at play, Dina looked to one of the founding fathers of modernism to inform her vision. "The home was inspired by Mies van der Rohe's long-standing architectural principles of extreme clarity and simplicity," tells Dina. Similarly, reductionist thinking echoes throughout the home. Concrete, steel and glass are the primary materials while a simple palette of walnut, white and black meet the brief of timeless and minimal interiors.
The home goes to great lengths to achieve the simplicity trumpeted by the German-American architect. For an aesthetic free of ornament, audio conduits, curtain tracks, glazing and pivot door requirements were all recessed into the concrete slab of the extension before it was poured.
Conscious of the building's heritage, a delicate dance between restoring the old and embracing the new abounds in the home, with stunning results. The Hawthorn brick façade in the heritage home – uncovered and brought back to life during the project – become a backdrop in the extension, adding texture and warmth to the modern rooms.
The second floor's steel mirror cladding was chosen for its now you see it, now you don't appeal, its reflections merging the new build with the natural surrounds. "The new should be ideal 21st-century living but [should also be] almost invisible on the site," explains Dina.
While the design may retain a sympathetic outlook to its foundations, Dina's home is far from traditional – just take the bedroom in the upstairs apartment. The multipurpose space throws out the rulebook entirely, its glazed glass walls evading the stuffy boxed-in feel that usually hinders small rooms.
A glamorous yet relaxed space, the open-plan library, kitchen and sunken lounge is the heart of the home. Here, the family eat, relax and share stories. It is the ultimate gathering place, just as Dina planned.
Junctions90
junctions90.com.au
Photography by Christine Francis
Dissection Information
Custom-made Italian cowhide leather lounge in living room
Original Le Corbusier lounge in living room
Custom-made Ironbark dining table
Bathtub from Apaiser
Ceiling track lights by Bocci in dining area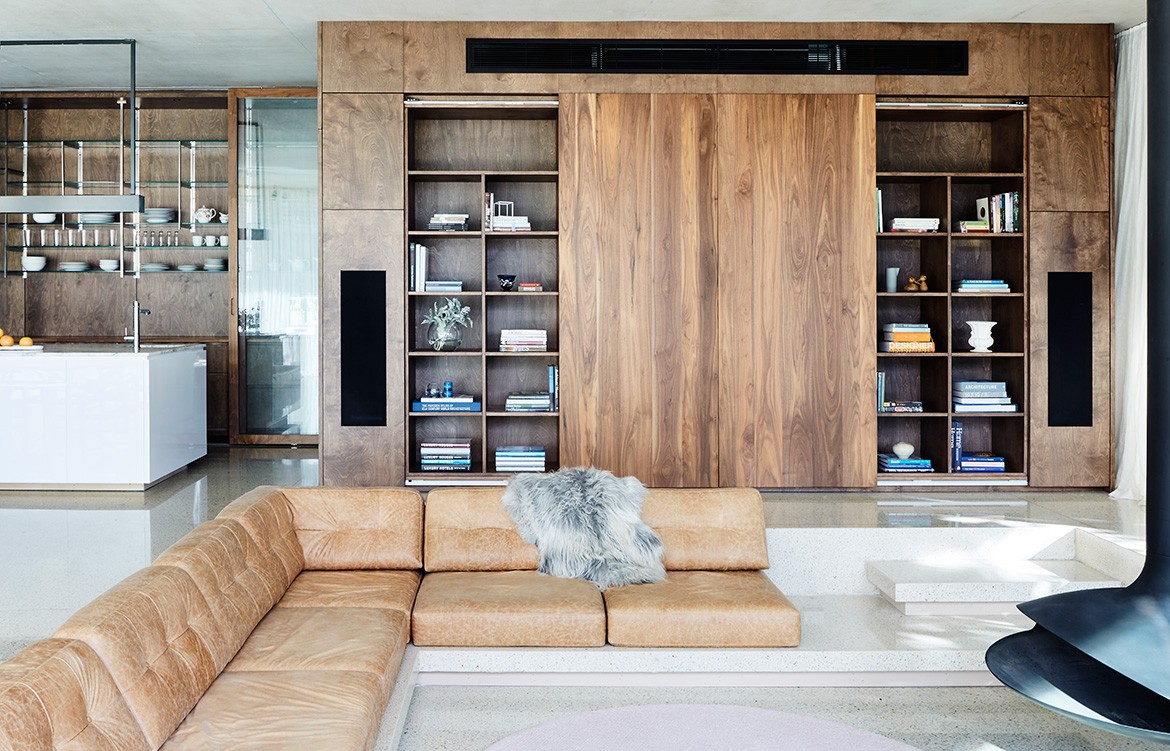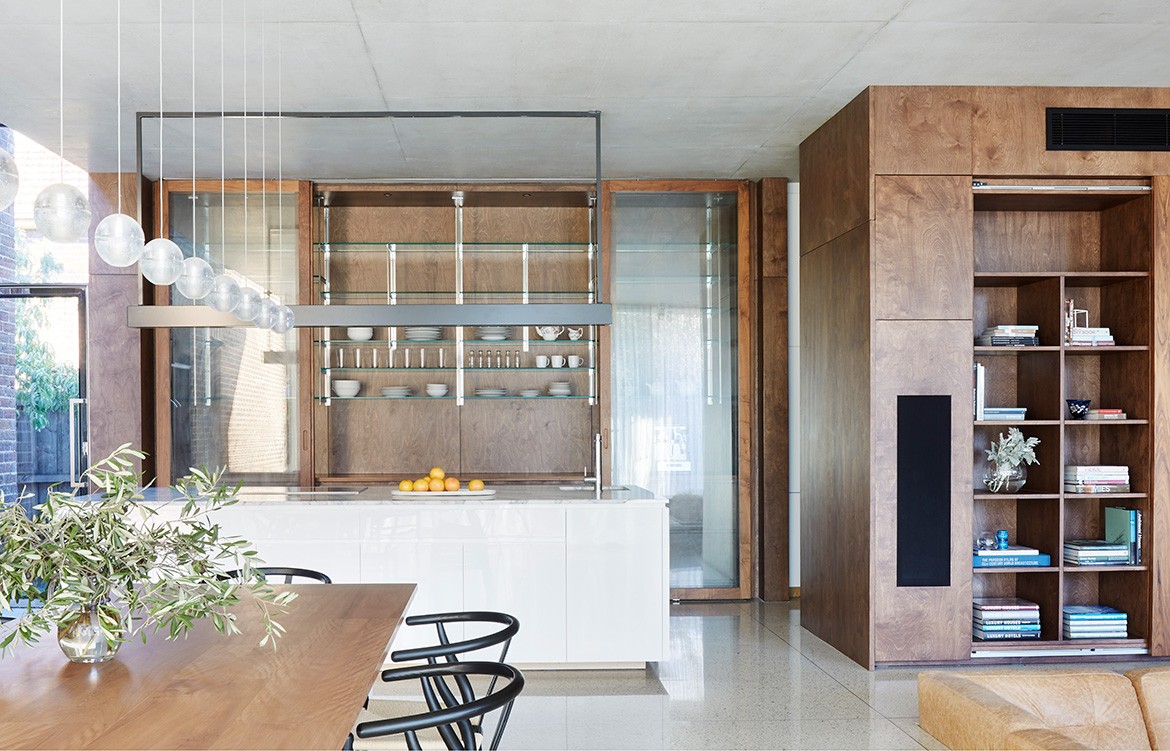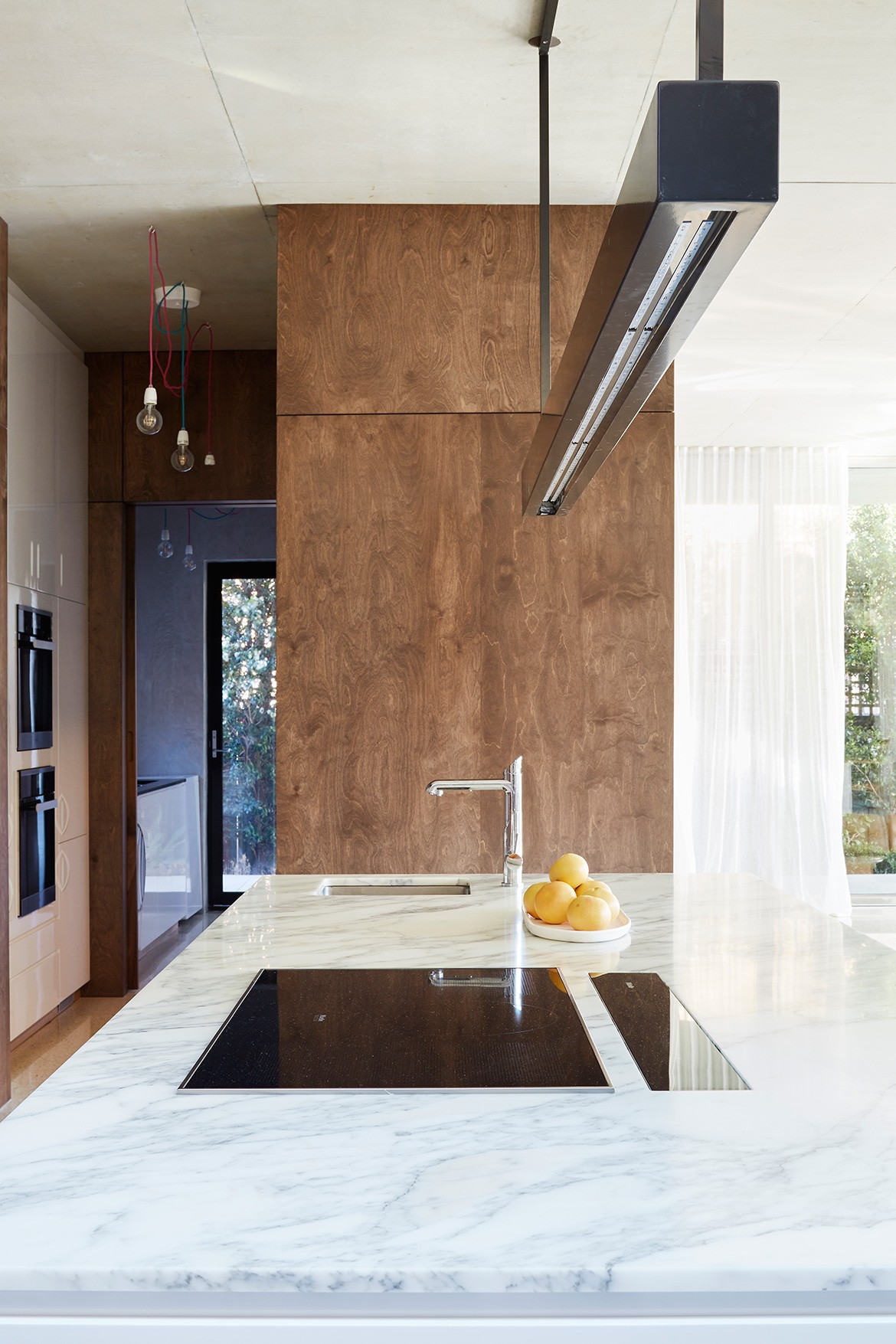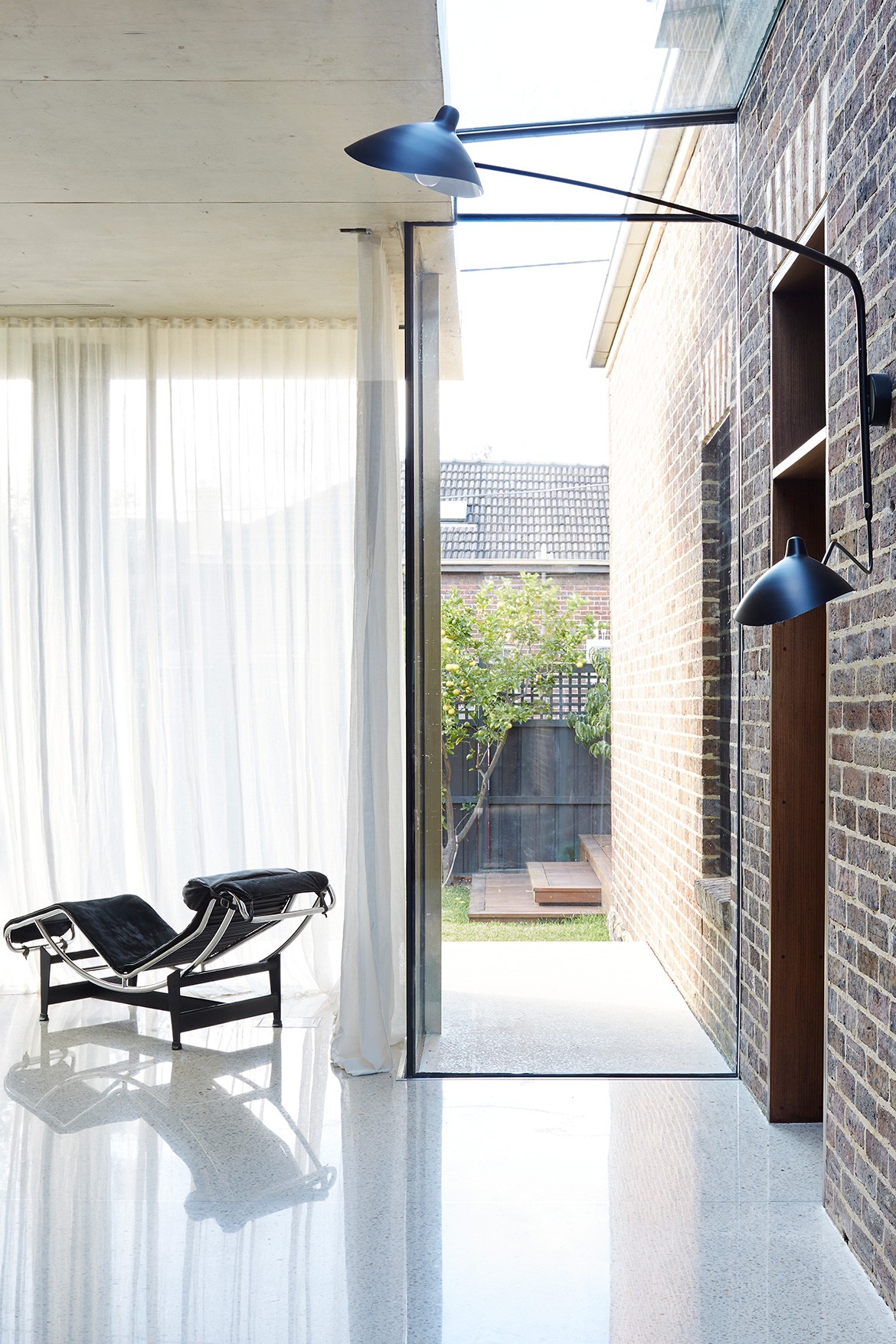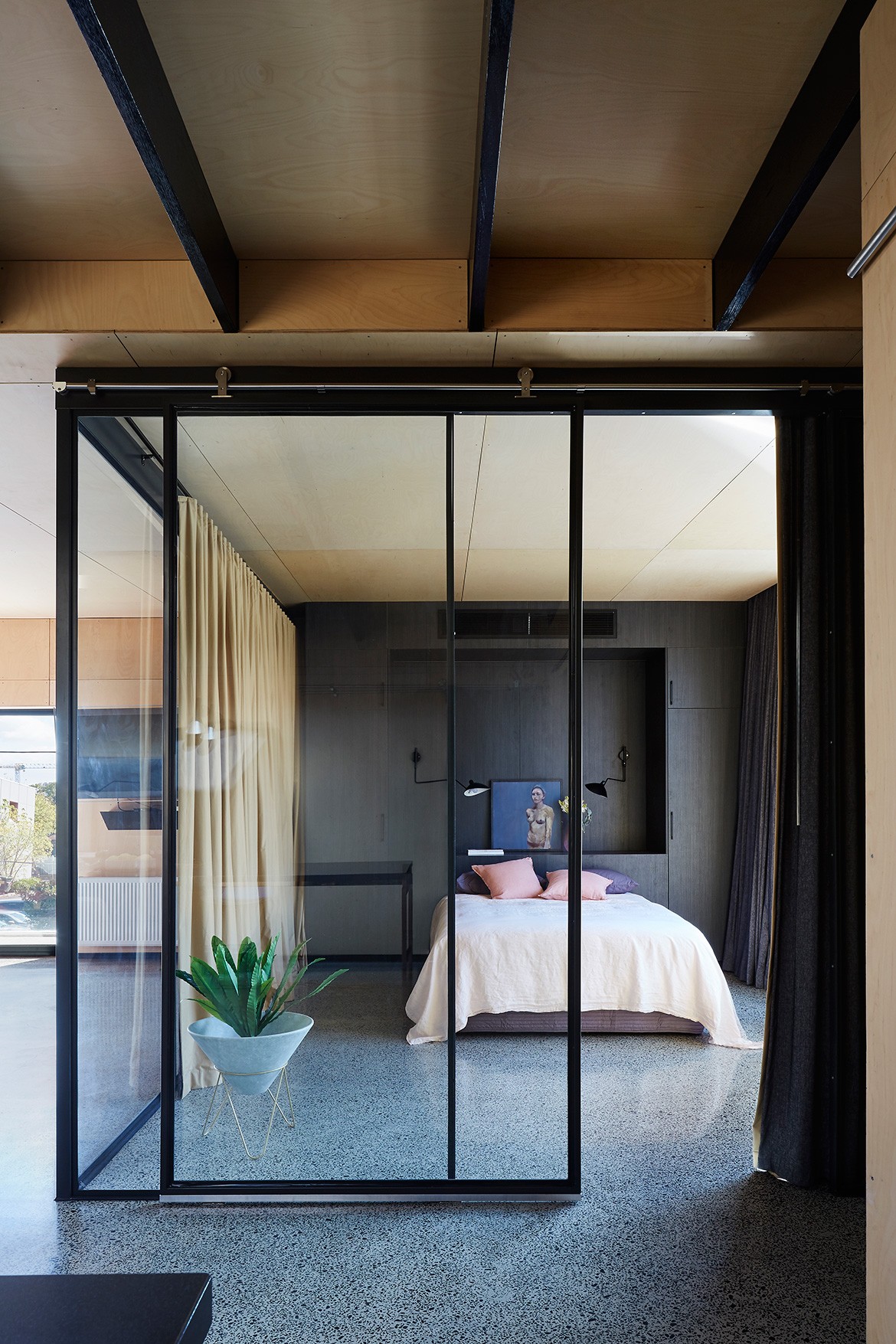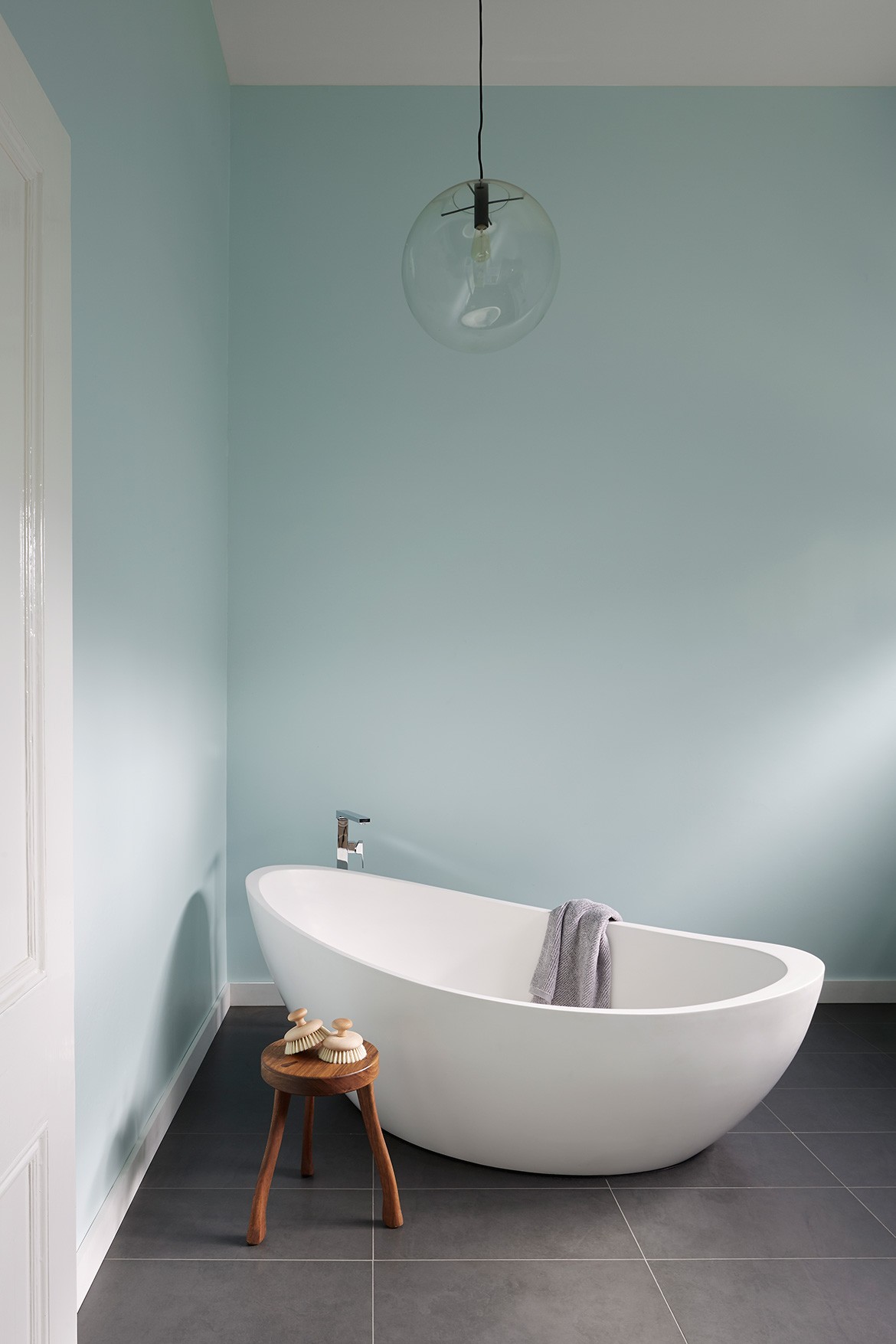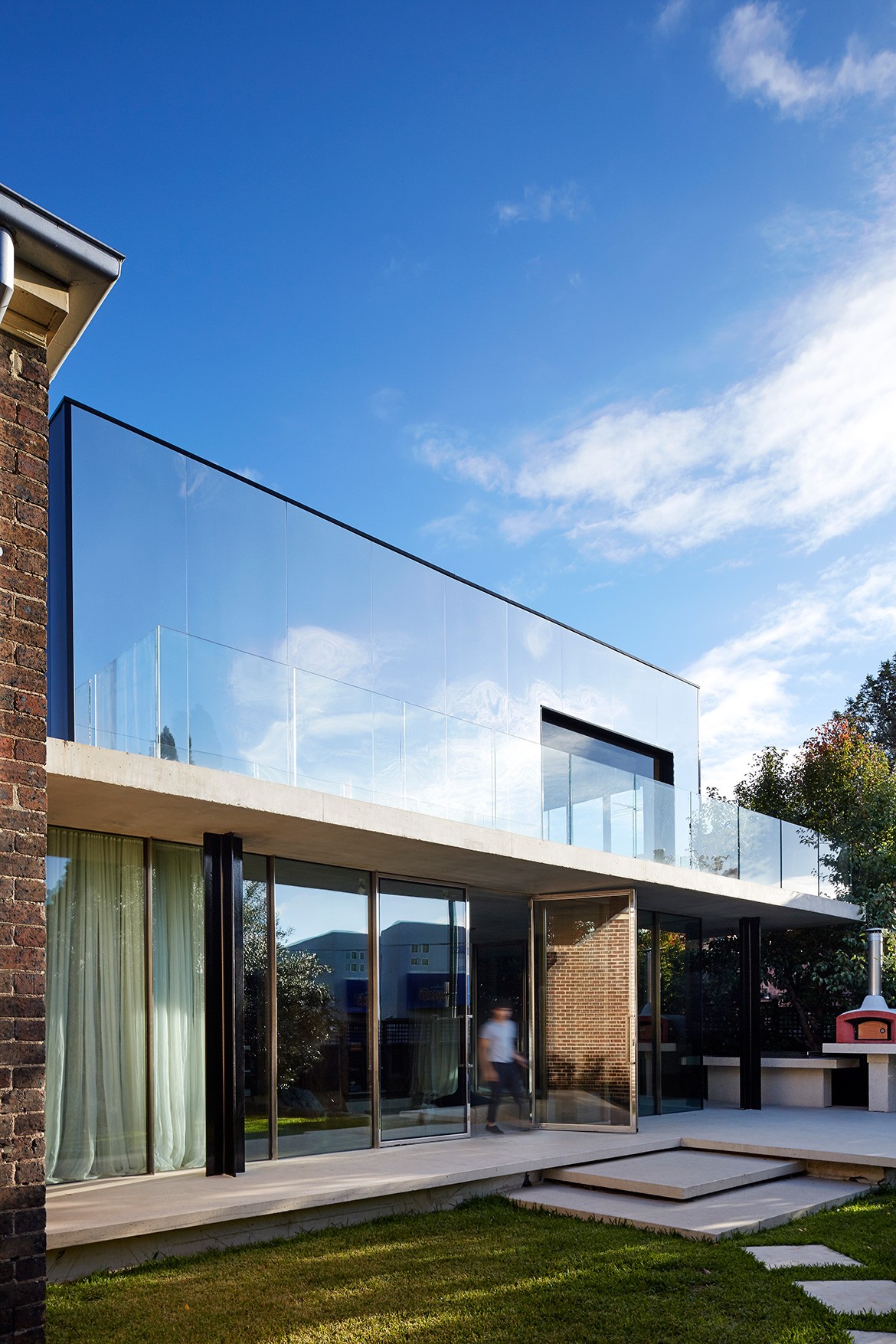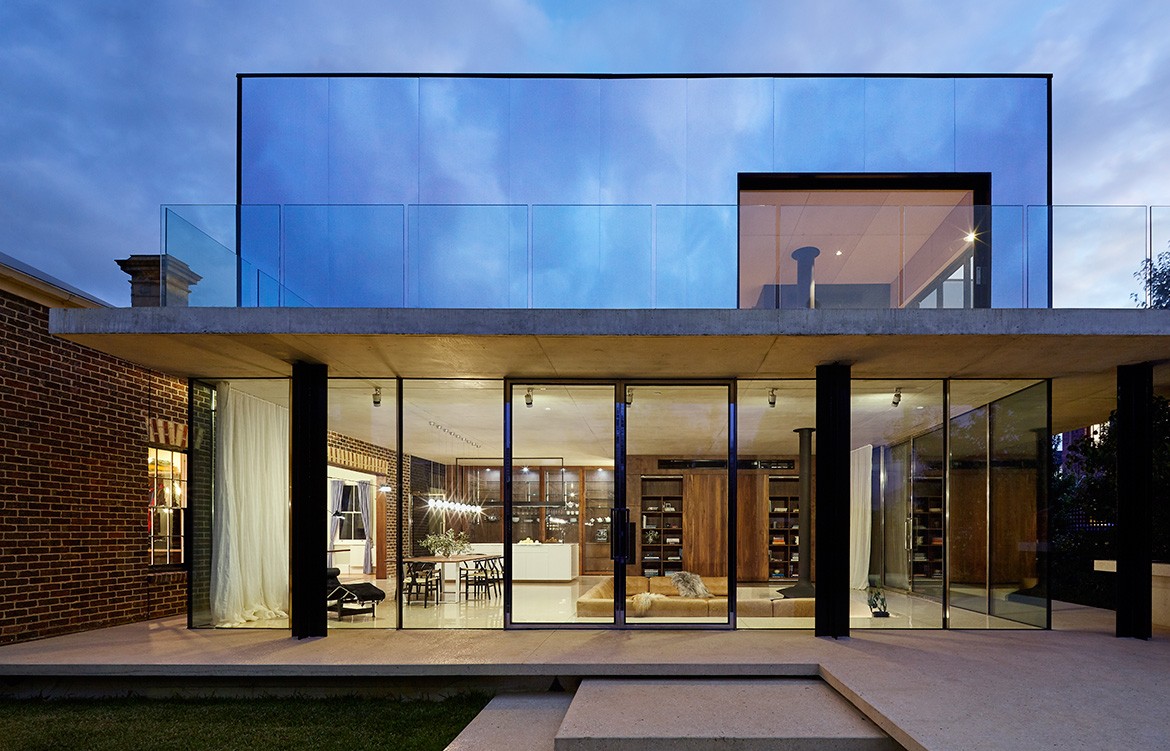 We think you might also like Darling Point Penthouse by Arent&Pyke
Tags: Dina Malathounis, Junctions90
---