Personifying an interior with the character of a well-known individual has been a popular narrative of late. We've seen it with SJB's renovation of Kingsley's in Sydney's Woolloomooloo and most recently with a newly opened sushi restaurant in Valencia. Kaikaya's interior design is the work of Spanish creative consultancy Masquespacio, established by Ana Milena Hernández Palacios and Christophe Penasse in 2010, and it perfectly exemplifies their contagiously bright and energetic signature aesthetic.
There's nothing more engaging than a hospitality interior with a clear design narrative, especially one that manages to make you smile. Often times these fit-outs have a strong colour scheme, use a select suite of decorative motifs to great effect and incorporate a well-considered materiality, all of which results in an immersive environment that transports the customer to another world. It makes for a memorable experience and that's why they keep on coming back.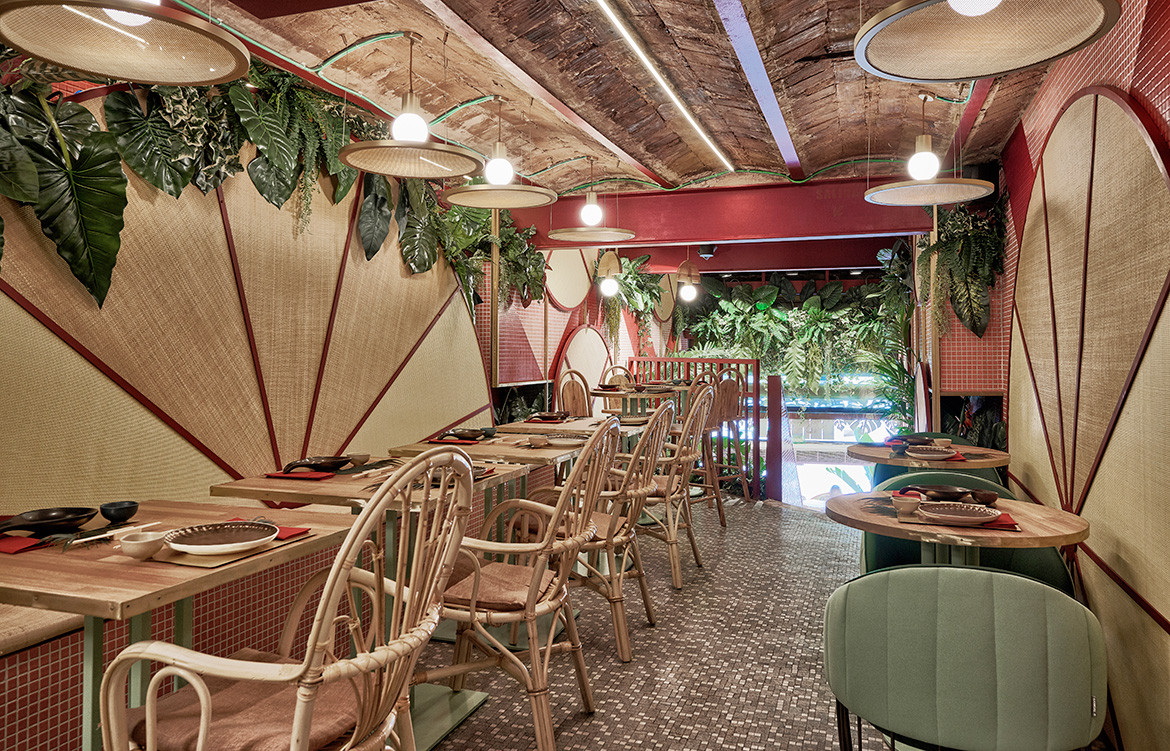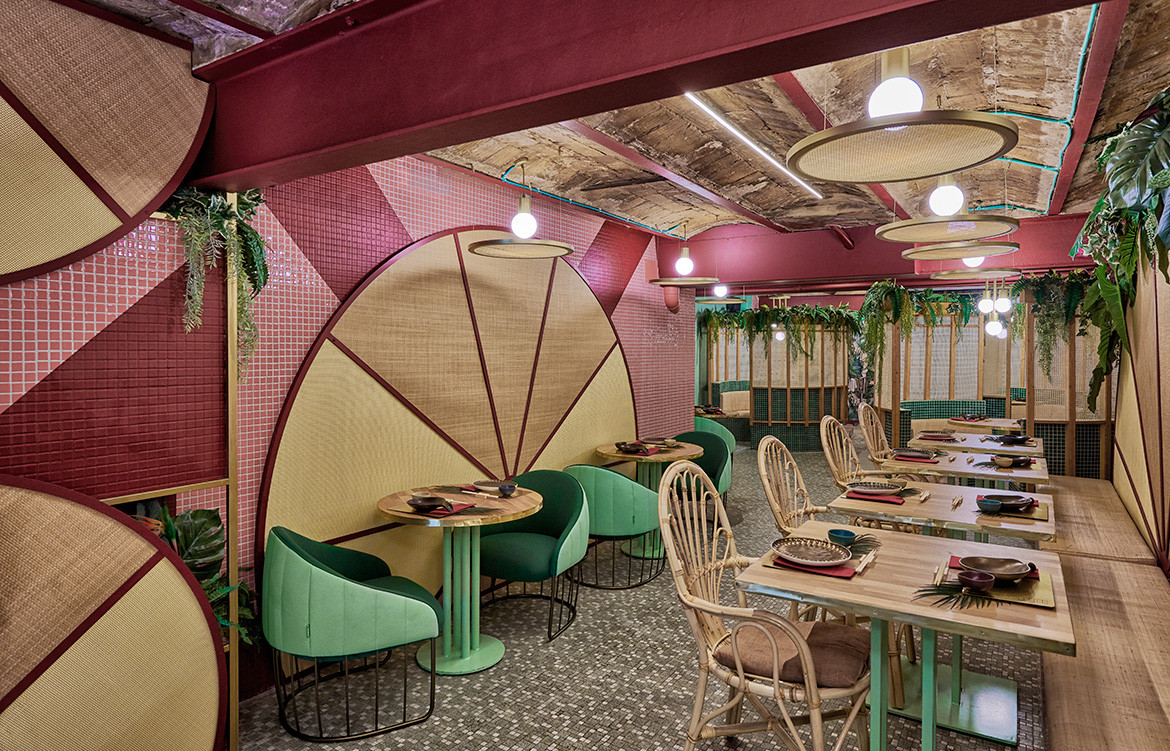 Kaikaya by Masquespacio is a restaurant with fit-outs that embodies all the spirit of Carmen Miranda and in truth, the designers were inspired by the Brazilian artistic movement of Tropicalismo, a nod to the client's own Brazilian heritage. A 1970s-flavoured colour palette of green, burgundy, pink and black provides the backdrop for tropical foliage and custom parrot lamps. While the use of timber and raffia elements borrows from traditional Japanese interiors to not only temper the scheme's exuberance but also respectfully represent the fusion of two distinct cultures.
It's a playful outcome guaranteed to ensure a fun night will be had by all.
Masquespacio
masquespacio.com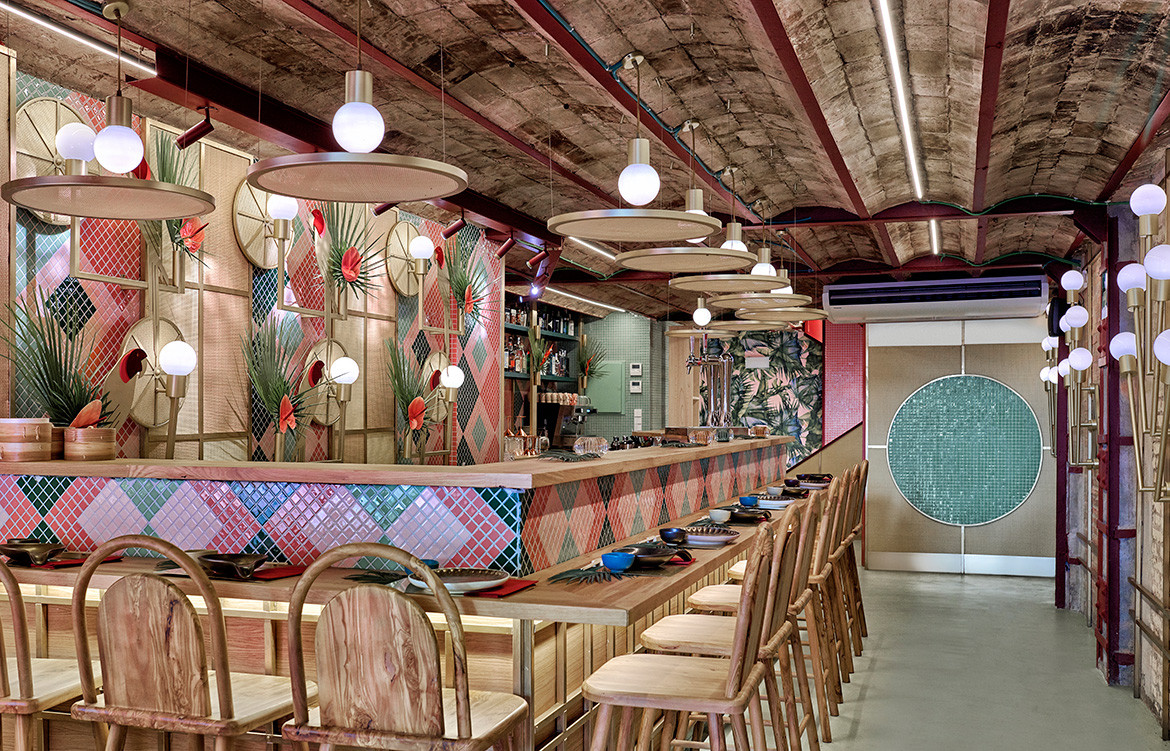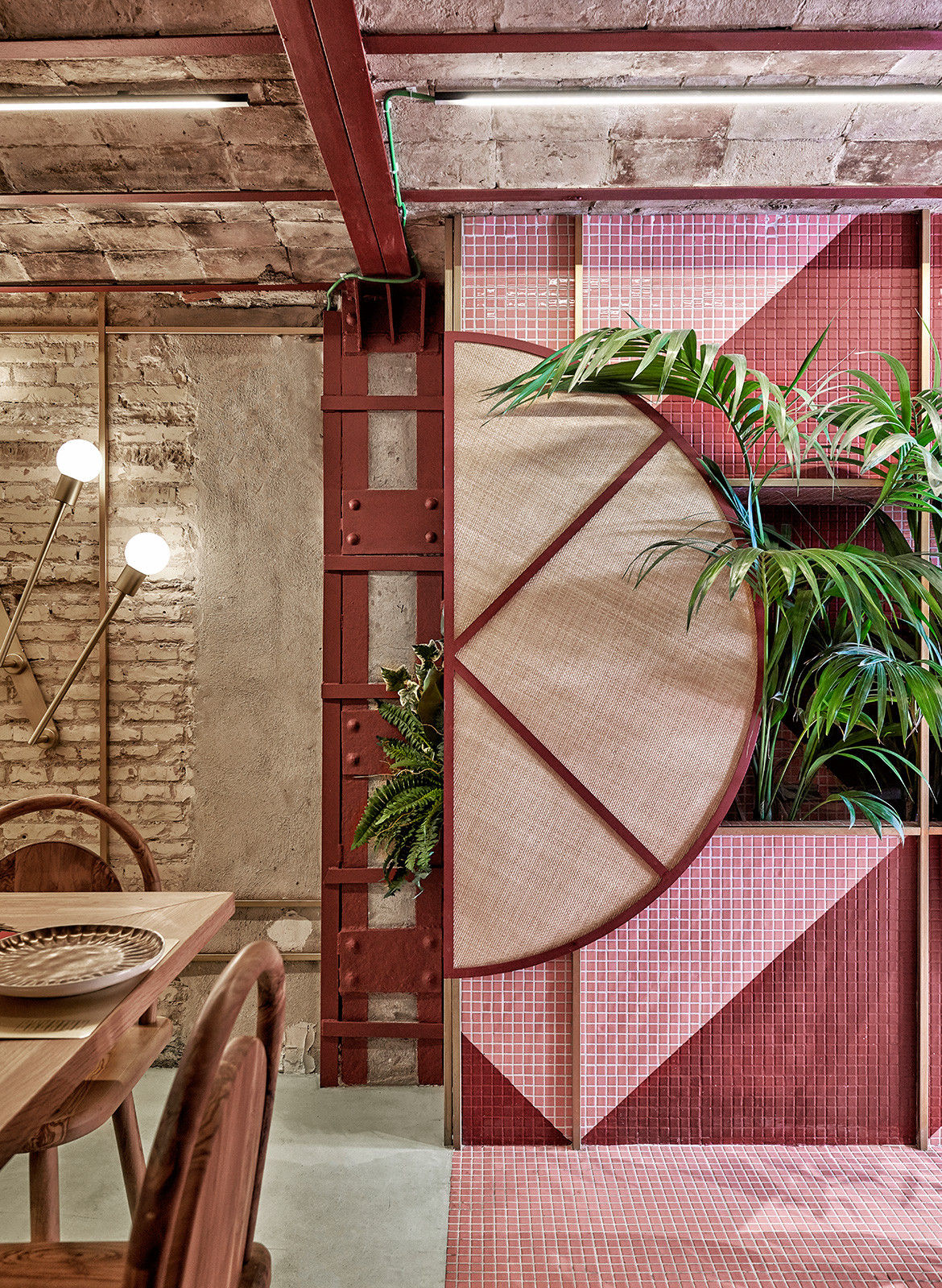 We also think you might like Café Oriente by Labotory 
Tags: Ana Milena Hernández Palacios, Brazil, Christophe Penasse, Hospitality Architecture, Indesign 76, Kaikaya, Masquespacio, restaurant design, Valencia
---