This modest bach on Auckland's West Coast has a wonderful tale to tell about how a place, a client and an architect can weave a unique story, and how this is embodied within a building. Whether it is a tangible reference evident in materials and form, or simply an intent held by the participants, the elements of the narrative are recalled physically and through memory.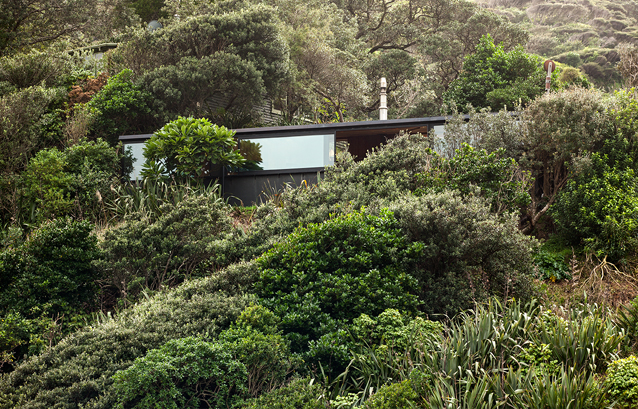 The story of the land began millions of years ago when a line of ancient volcanoes pushed their way up through the earth and shallow ocean. The eroded and fragmented ruins of these giants exist today as steep rocky cliffs and deeply carved valleys up and down the coast. A lush rainforest now cloaks the land and the sea has deposited a vast plateau of iron sand, etched in people's minds by Jane Campion's 1993 classic, The Piano, which was filmed here. It is a wild coast. Big surf, strong winds and driving rain give it its reputation. But on a still, fine day its coastline stretches for miles, black sand scorches your feet and spinifex- covered dunes roll into the bush with hardly a house in sight.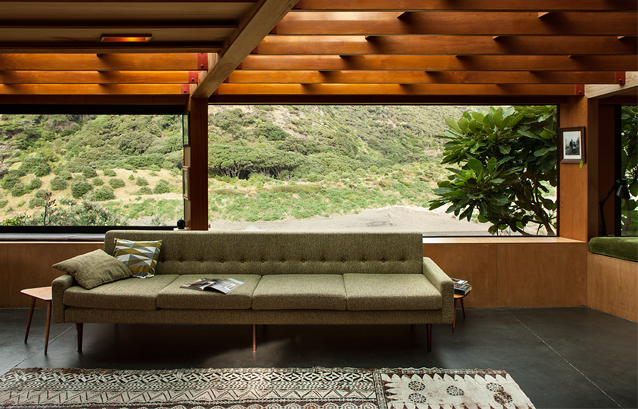 The building site sits between the valley interior and the Tasman Ocean, perched on the side of the Watchman, a large rock outcrop and once-fortified Maori pa site. The owners, Bob and Barbara Harvey, had the site sieved before construction for archaeological purposes, but no artefacts or remains where found. During his time as mayor for Waitakere City, Bob gave official recognition to Te Kawerau a Maki as Tangata Whenua or 'people of the land'. The ceremony sealed a return home for a tribe estranged from their home for over a hundred years. He records this history, the colonial settler history, right up to the present, in his book Rolling Thunder, his gift to the place he has loved for over fifty years…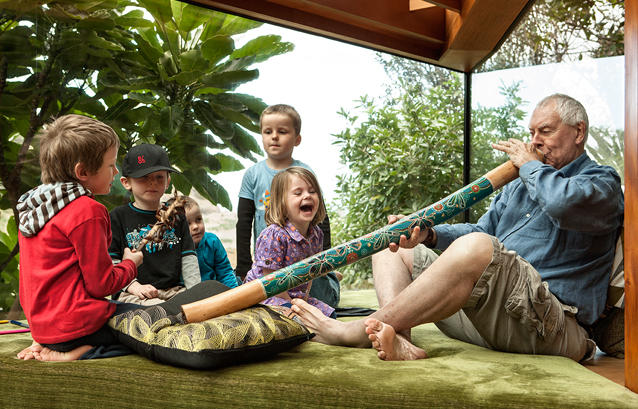 Photography: Simon Devitt
For the whole article check out issue 18 of Habitus Magazine, on sale December 12.
Tags: Karekare
---