When Kate Cowen purchased her home in St. Kilda, Melbourne, where she now lives with her two daughters, she already had her eye on collaborating with Bower Architecture to renovate it. Having seen another home by Bower Architecture, Kate recognised they shared her appreciation for the joy of living with good design.
"Kate sought a calm and flexible house for her family and a place to provide a bespoke canvas for her diverse and abundant art and 'stuff'," explains Jade Vidal, Architect Co-Director at Melbourne-based practice Bower Architecture. The word 'joy' forms a key component of Bower Architecture's philosophy and approach to design as well-considered spaces can help yield joyful experiences. For Kate, the result is a home that has "a lightness and whimsy that makes living here pure pleasure," she says.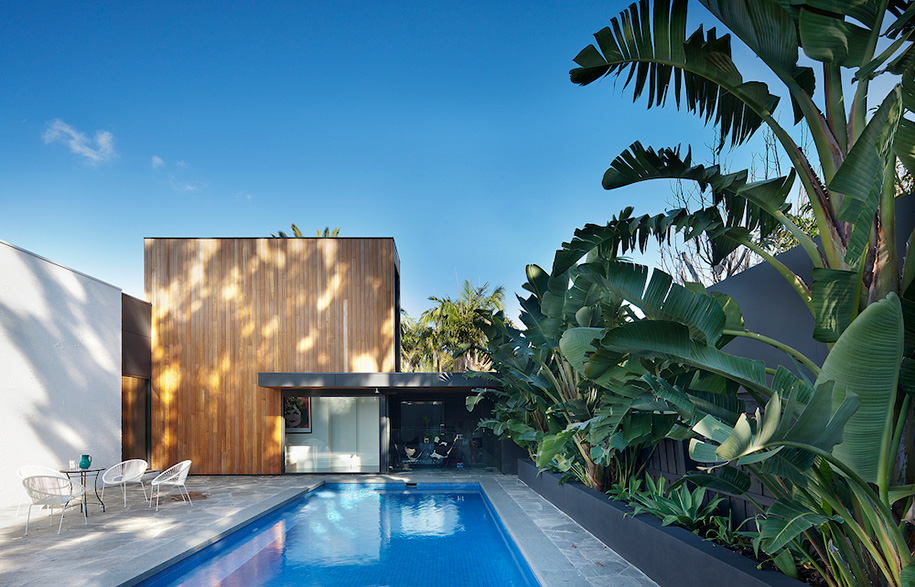 Bower Architecture designed Kate's House with a single-storey extension that doesn't compete or complicate the original home. The gently terracing house now makes full use of the site and is connected to the landscape with long sightlines and exterior views. "The house stretches and intertwines around the site, creating and connecting to a series of private and more public garden areas, views of which are deliberately framed and teased from within," says Jade.
In addition to framing and revealing interior and exterior views, Bower Architecture designed Kate's House to accommodate and showcase her unique collection of art, sculpture and textiles. Blade walls have been used to great effect, partially enclosing spaces while providing a clean backdrop for an eclectic and colourful display.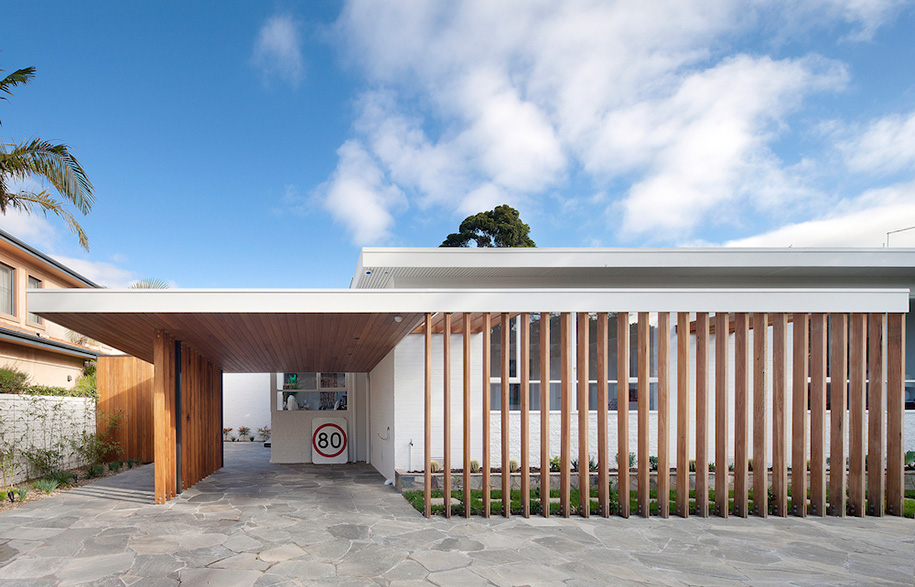 "I collect what I'm drawn to and trust it will find its place," Kate says of her collection, and with a love for colour, tribal art and textiles it includes African-print cushions, Suzani-embroidered pieces, Indian textiles, Aboriginal totems, Canadian folk art and New Guinea shields. "When I started collecting I was living in a house with huge expanses of wall so I was drawn to large pieces. In recent years I've started collecting photographs – my two favourites are by local artists Linda Wachtel and Dianna Wells; and I love sculptures too. I have some wonderful pieces by Robert Delves, Troy Emery and Kathee Gunn."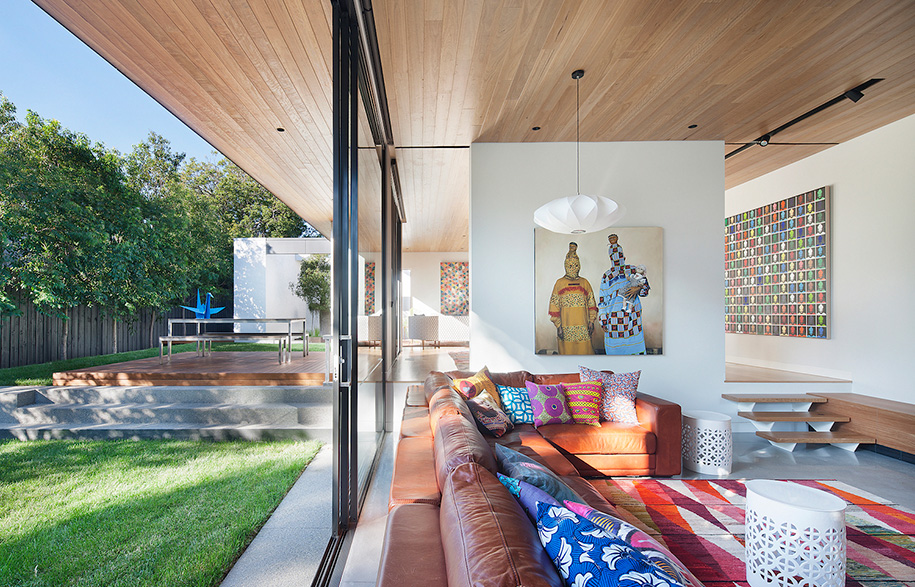 So as not to compete with the abundance of artwork and sculpture, Bower used a restrained material palette including Blackbutt timber, bagged brickwork, granite for warmth and texture, and steel and brass for finer detailing. The bathrooms, however, were an opportunity to have some fun and mirror the vibrancy of Kate's collection with what Jade describes as "surprising gems of colour." 
"Good design stems from engaging with users, materials, context and culture," says Jade, which is clearly evident here. "I still walk in everyday and smile," Kate says. "The house exudes calm and joy."
Bower Architecture & Interiors
bowerarchitecture.com.au
Photography by Shannon McGrath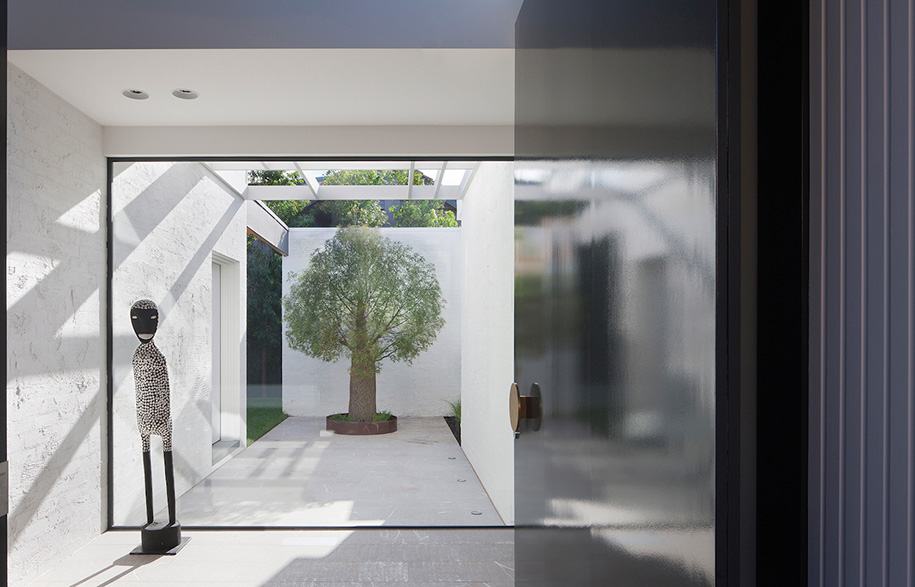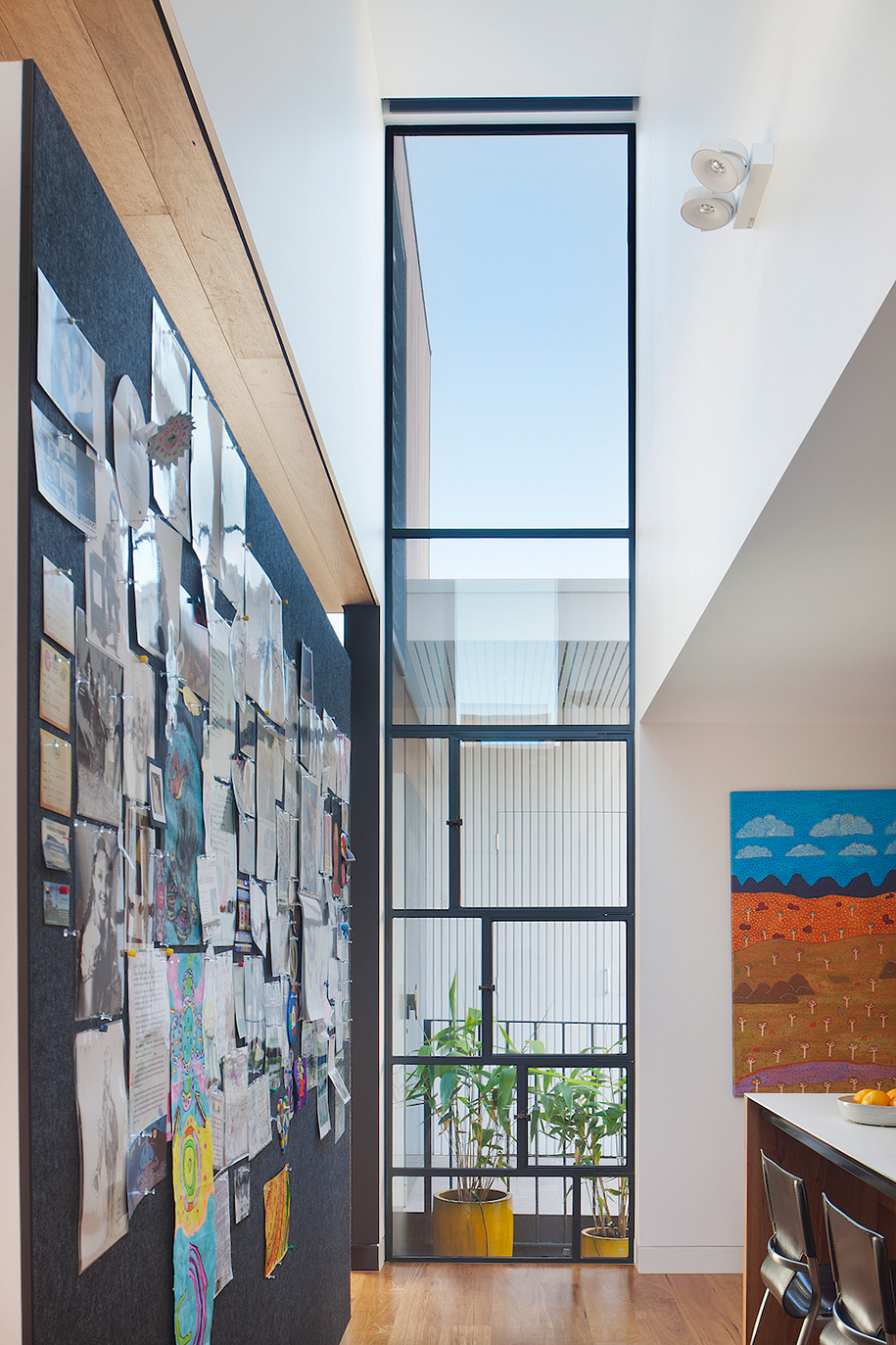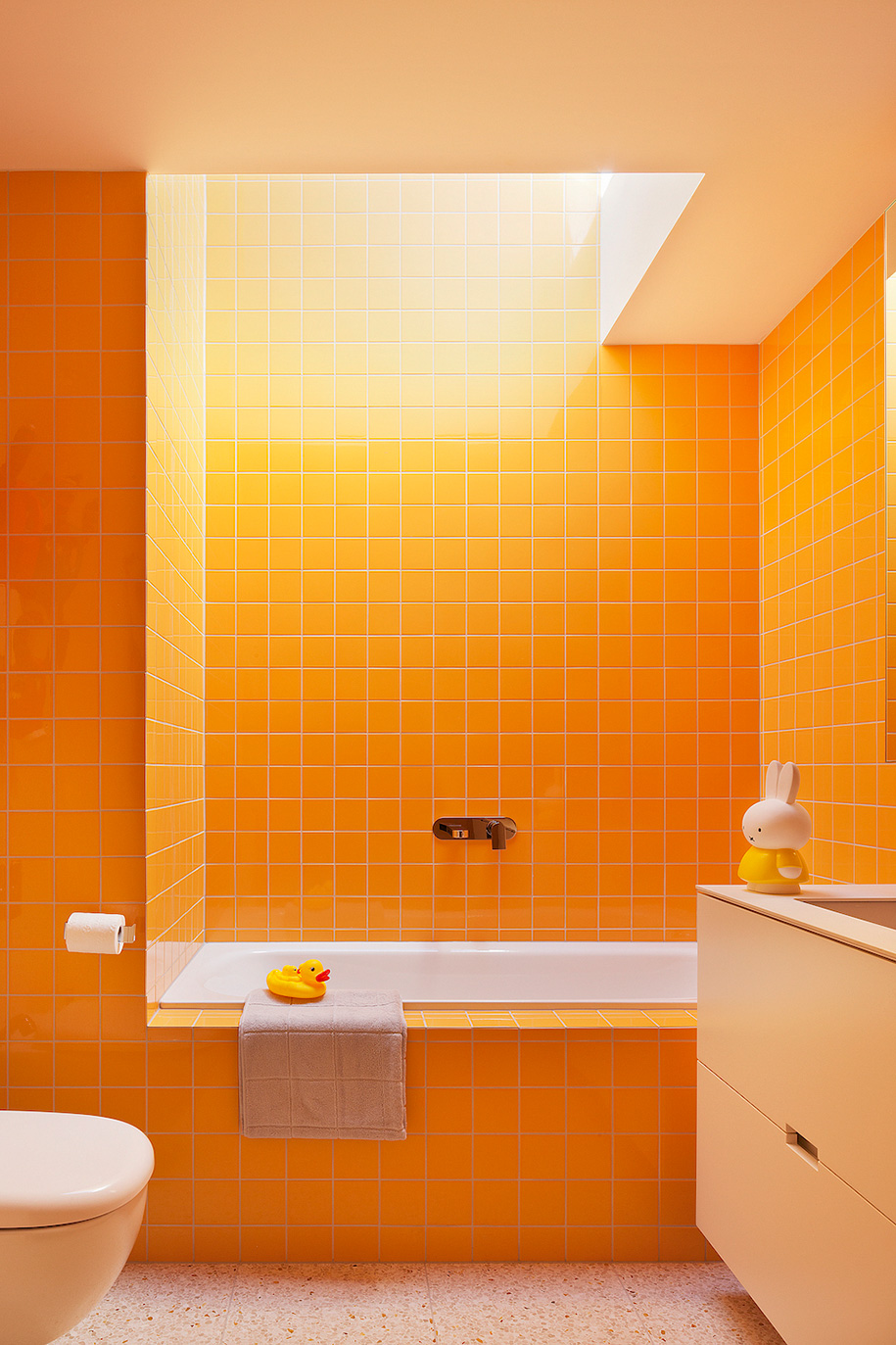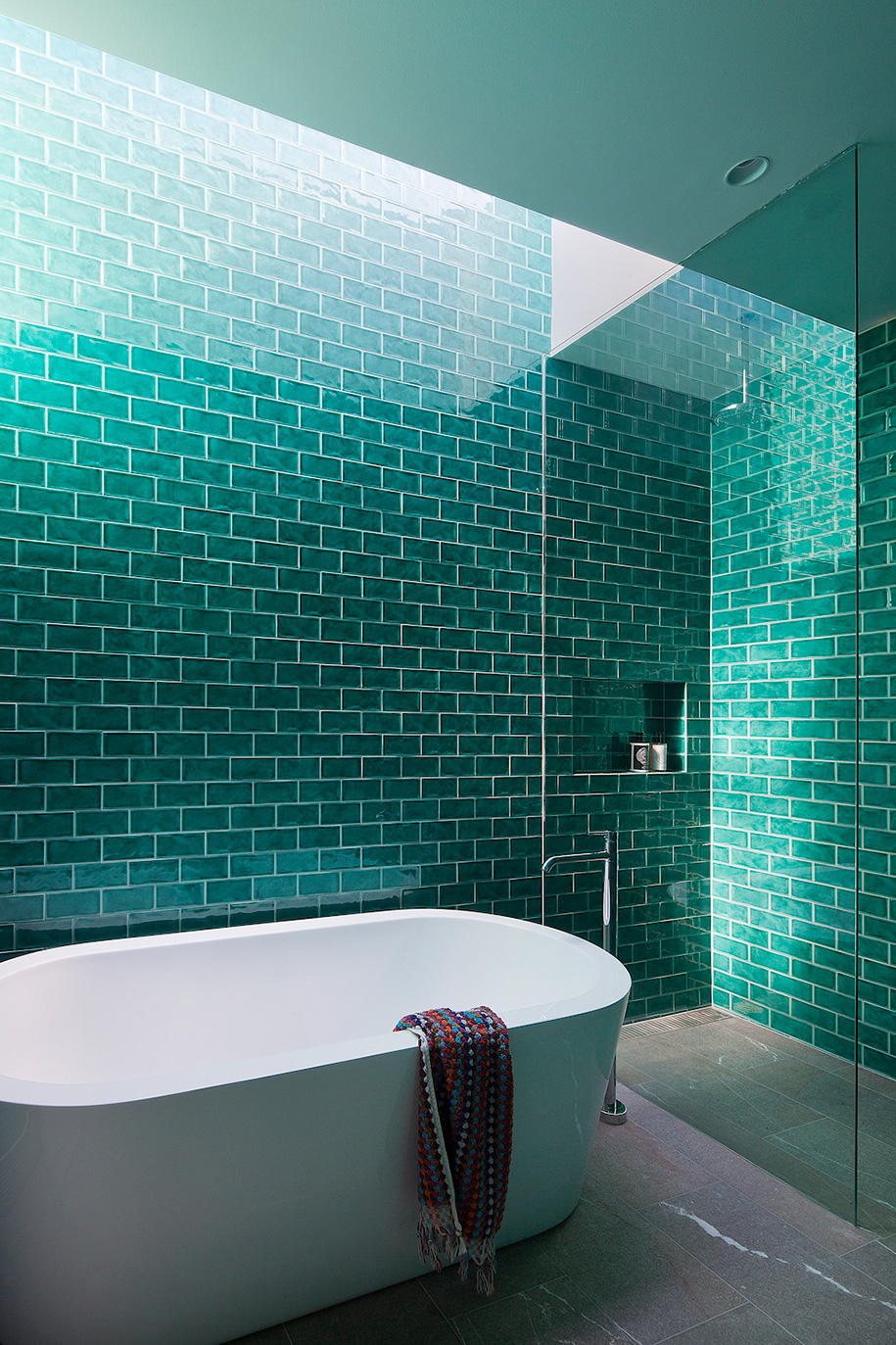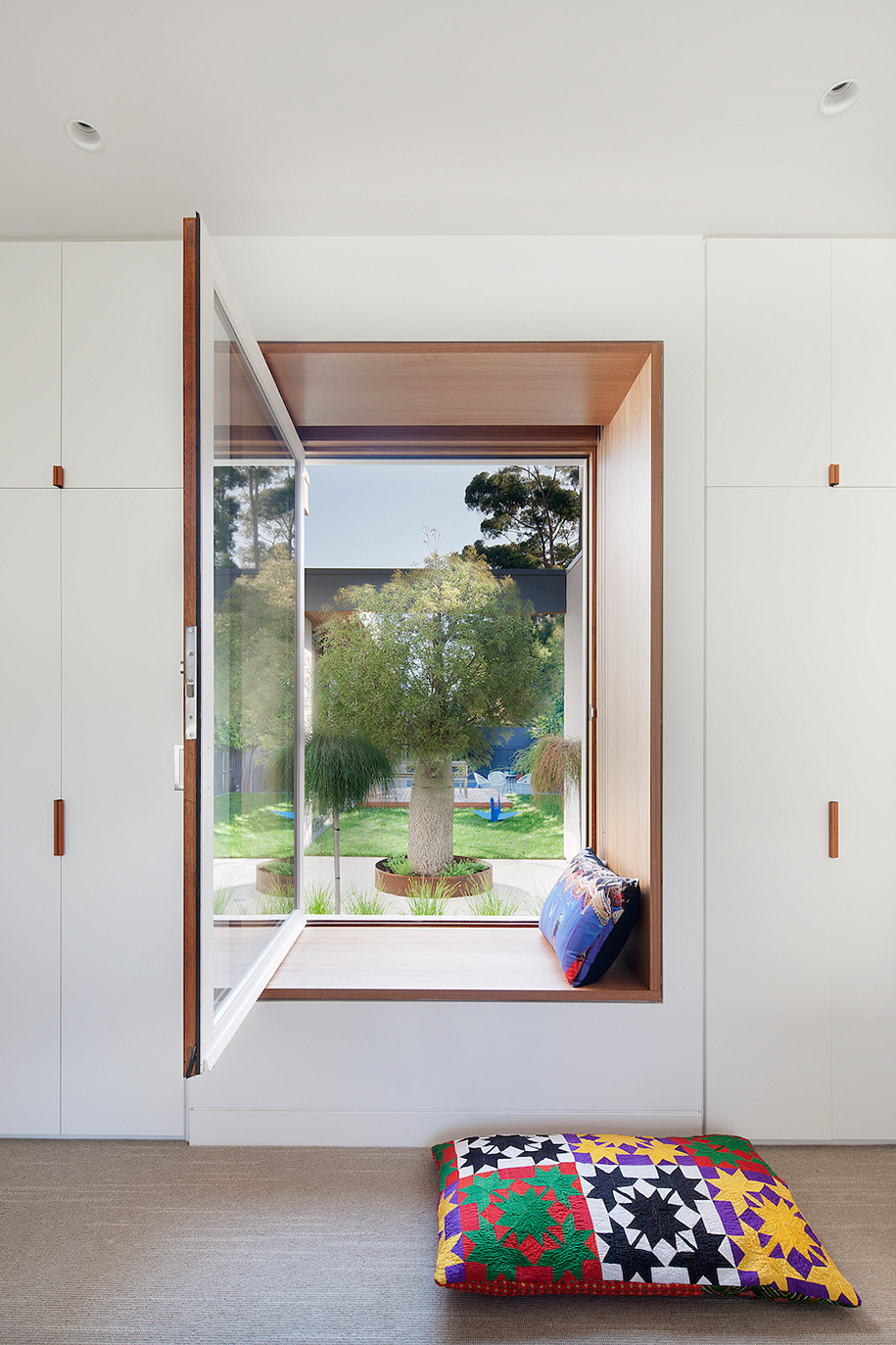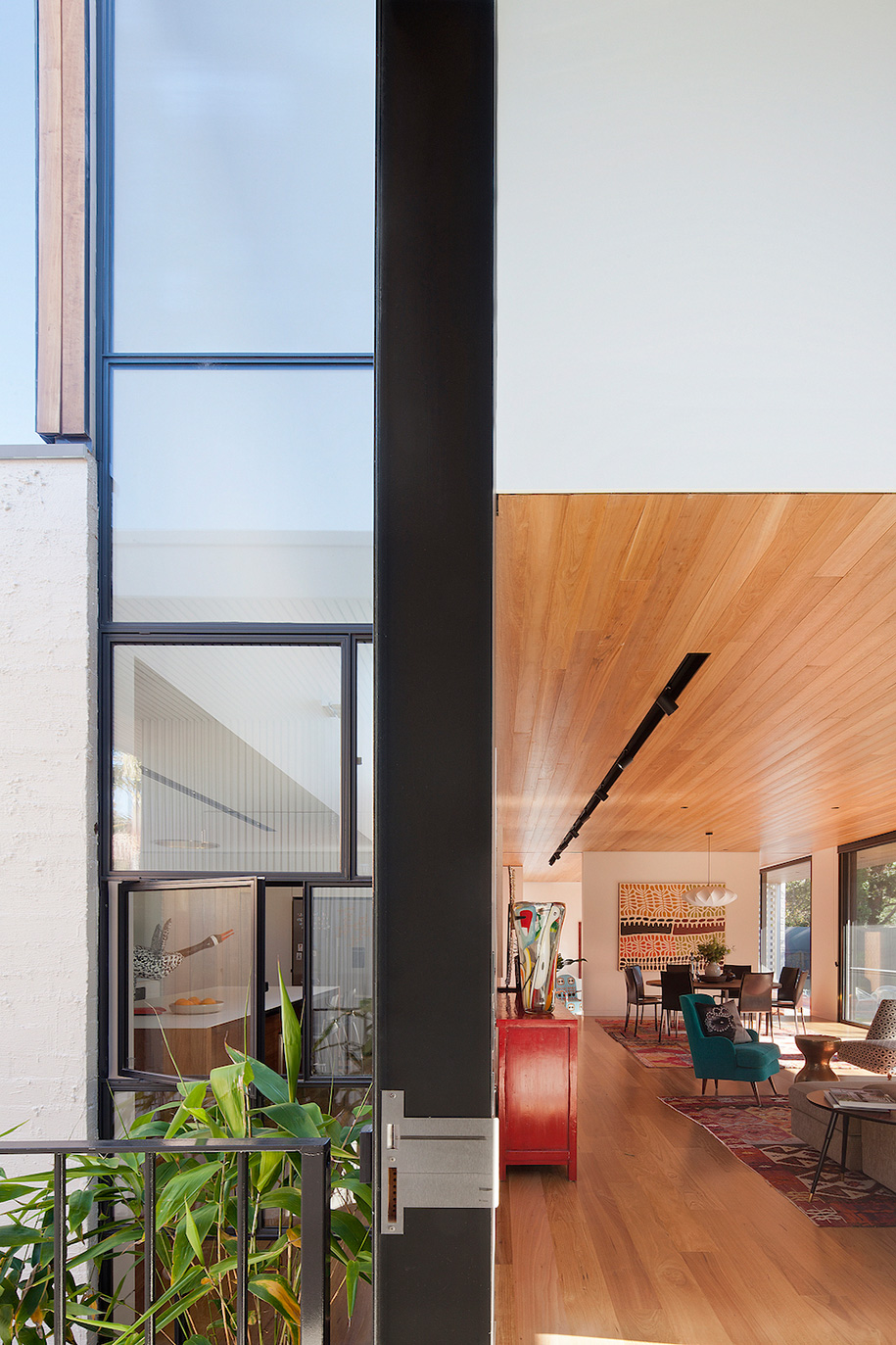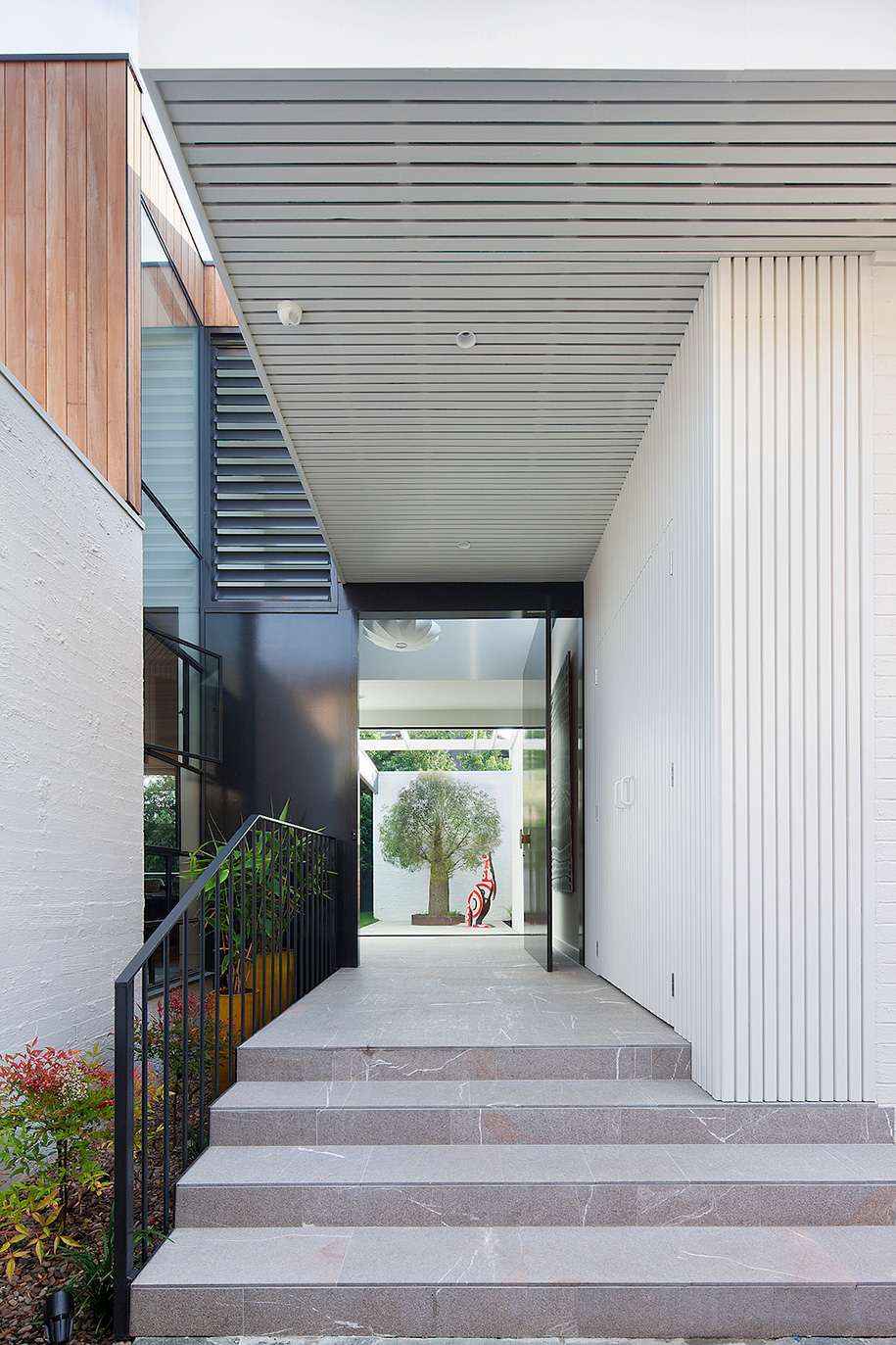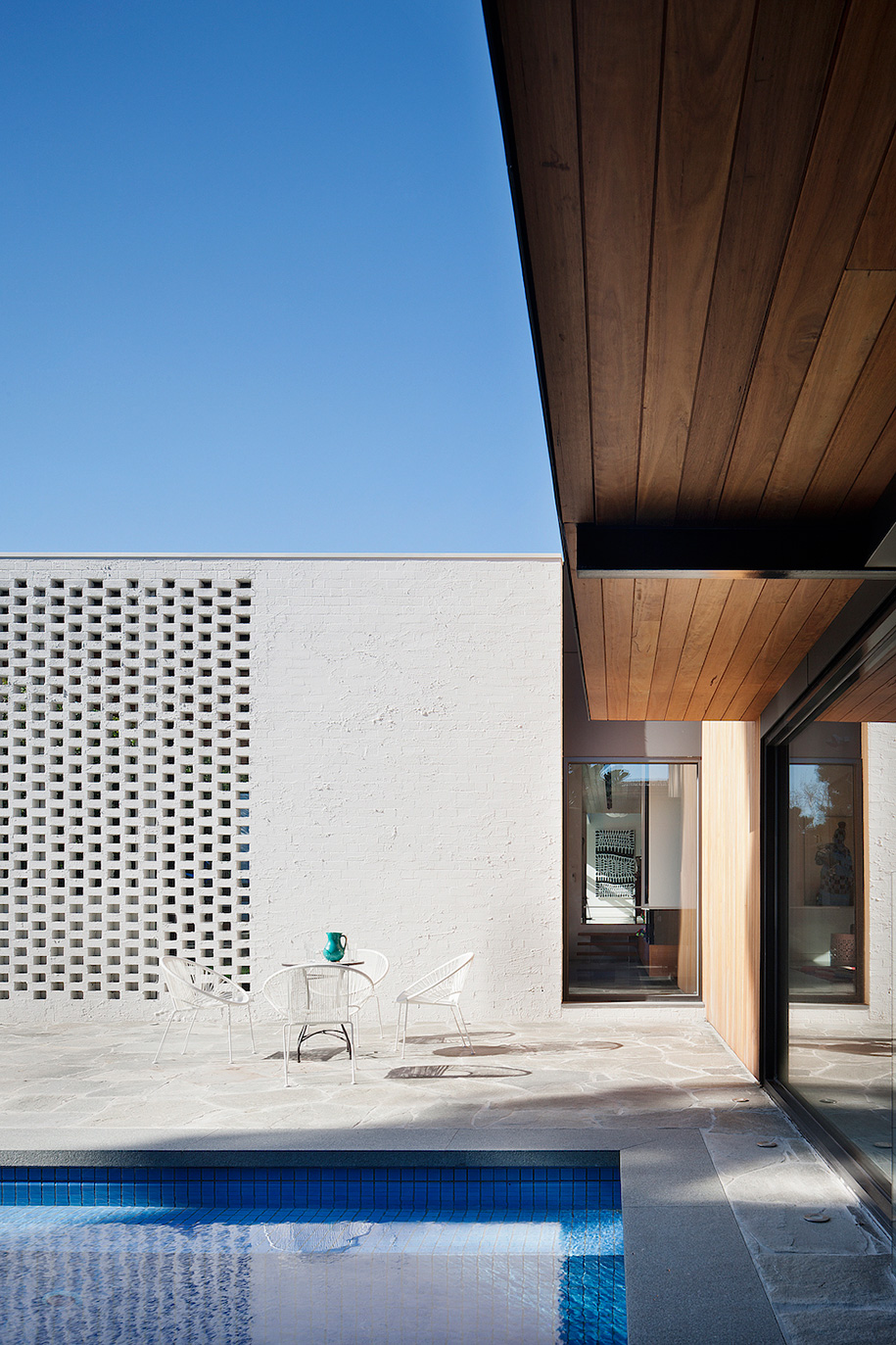 Tags: bower architecture, home, Home Architecture, House Architecture, Melbourne, rebecca gross, Residential Architecture
---