Situated on a bend in the river, the Noosa River House stands as a testament to the transformative power of architecture. Embracing its natural surroundings, the home enriches the lives of its inhabitants through thoughtful design and a deep respect for the site's innate beauty.
When the team at Kelder Architects first set foot on the overgrown property, they saw beyond the rundown state of the house. They envisioned a haven that could coexist with the mature native trees, taking advantage of the privacy and seclusion offered by the site.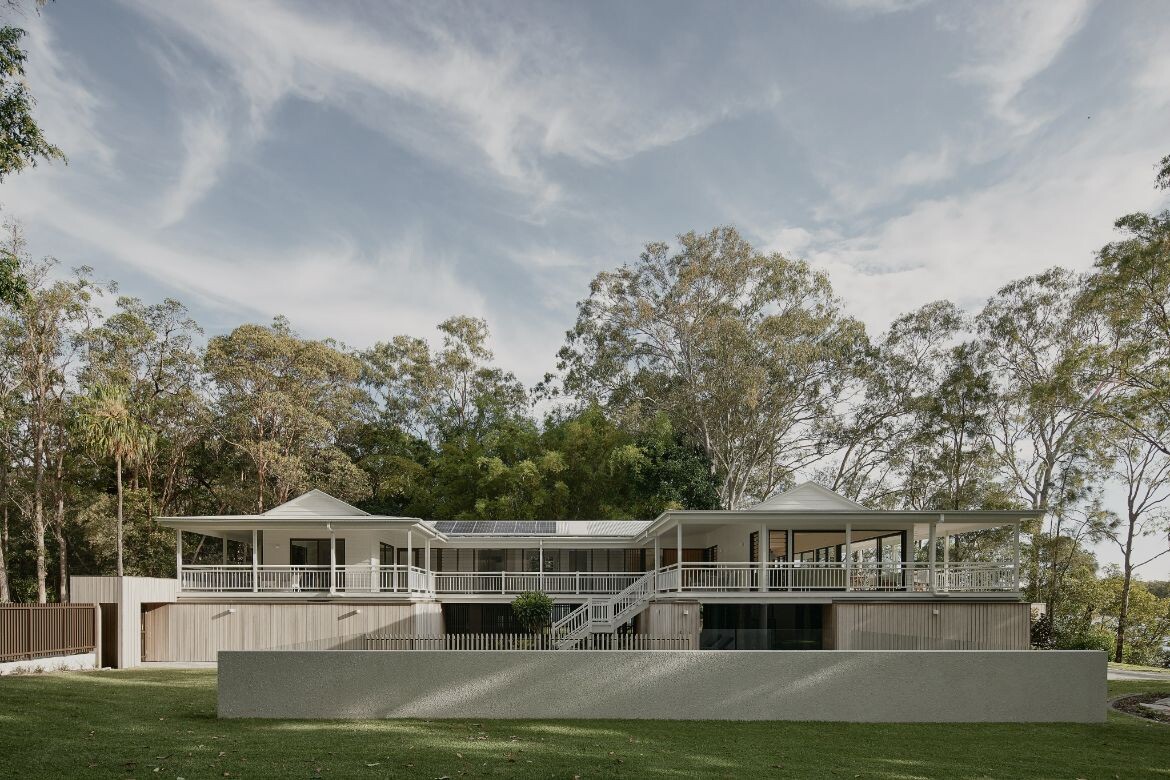 The original interior spaces were re-ordered to allow the home to breathe. Walls have been removed to create a flowing, interconnected space, merging the entry, living, dining, and kitchen spaces together.
A semi-internal verandah, previously under-utilised, has been woven into the home's fabric, expanding the bedrooms while introducing a functional powder room and storage area. The addition of glazed doors and windows has opened the house to the outside world, allowing the inhabitants to embrace the serenity and lush garden vistas that were once obscured. The redefined entry, marked by a wide format timber pivot door has a beckoning presence.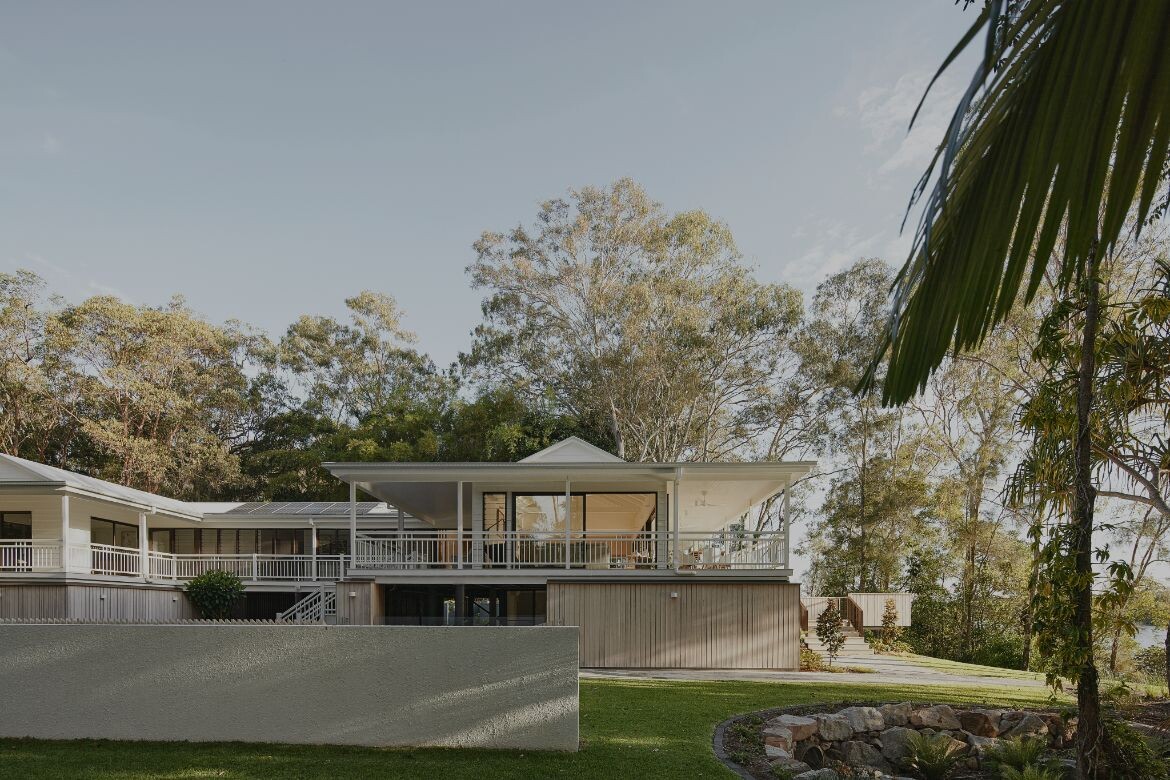 Coastal-inspired colours and textures set the tone and play out across the interior. Inside, muted tones of timber, natural stone, and terrazzo evoke the tranquillity of the surrounding landscape. These elements coalesce to form a serene backdrop, quietly anchoring the newly defined spaces.
The property's transformation was not limited to its interiors. The exterior façade of the house underwent a dramatic metamorphosis with the addition of a deep timber wall. This feature defines the new garage and utility spaces and marks a new entry threshold, creating a sense of arrival from the driveway into the heart of the home.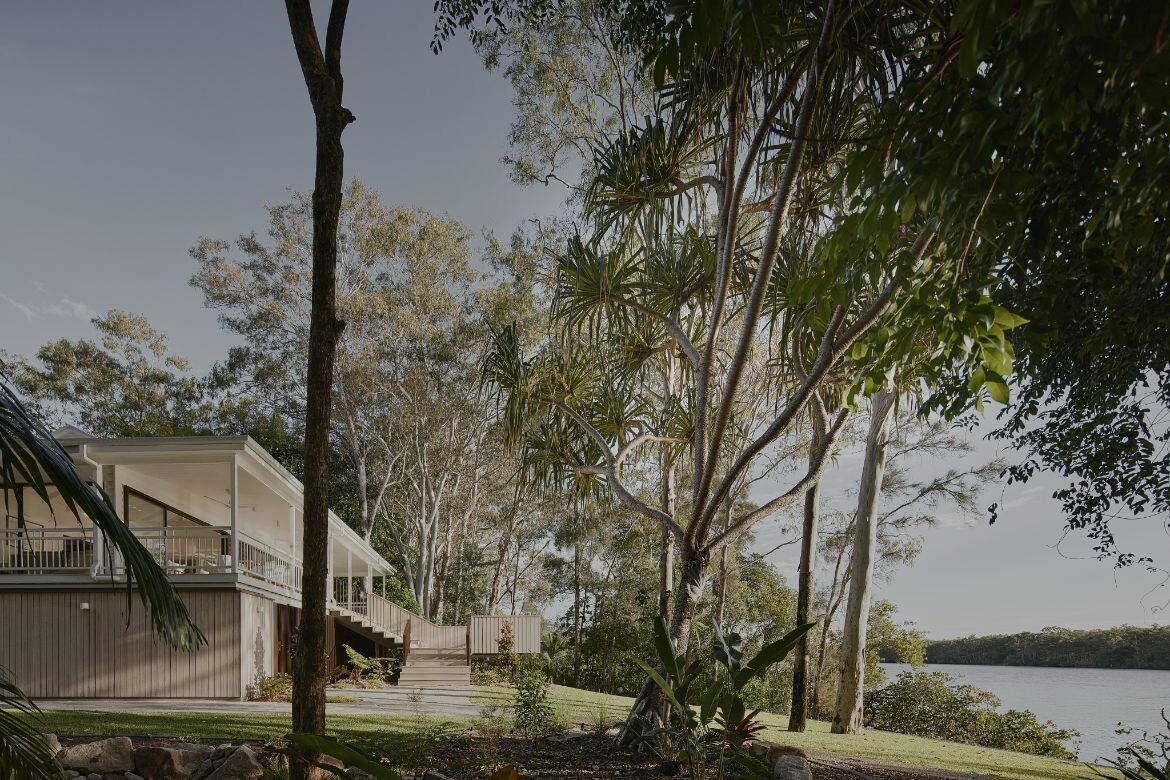 The lower level, previously open much like a typical Queenslander, is now grounded by a timber-clad enclosure, carving out additional usable space and forging a stronger connection with the site.
On the river side, an existing rear entry stair has been turned into an elevated deck platform, creating an immediate connection with the river, while the grandstand seating integrated into the deck staircase offers a place to gather, or simply a seat for quiet contemplation.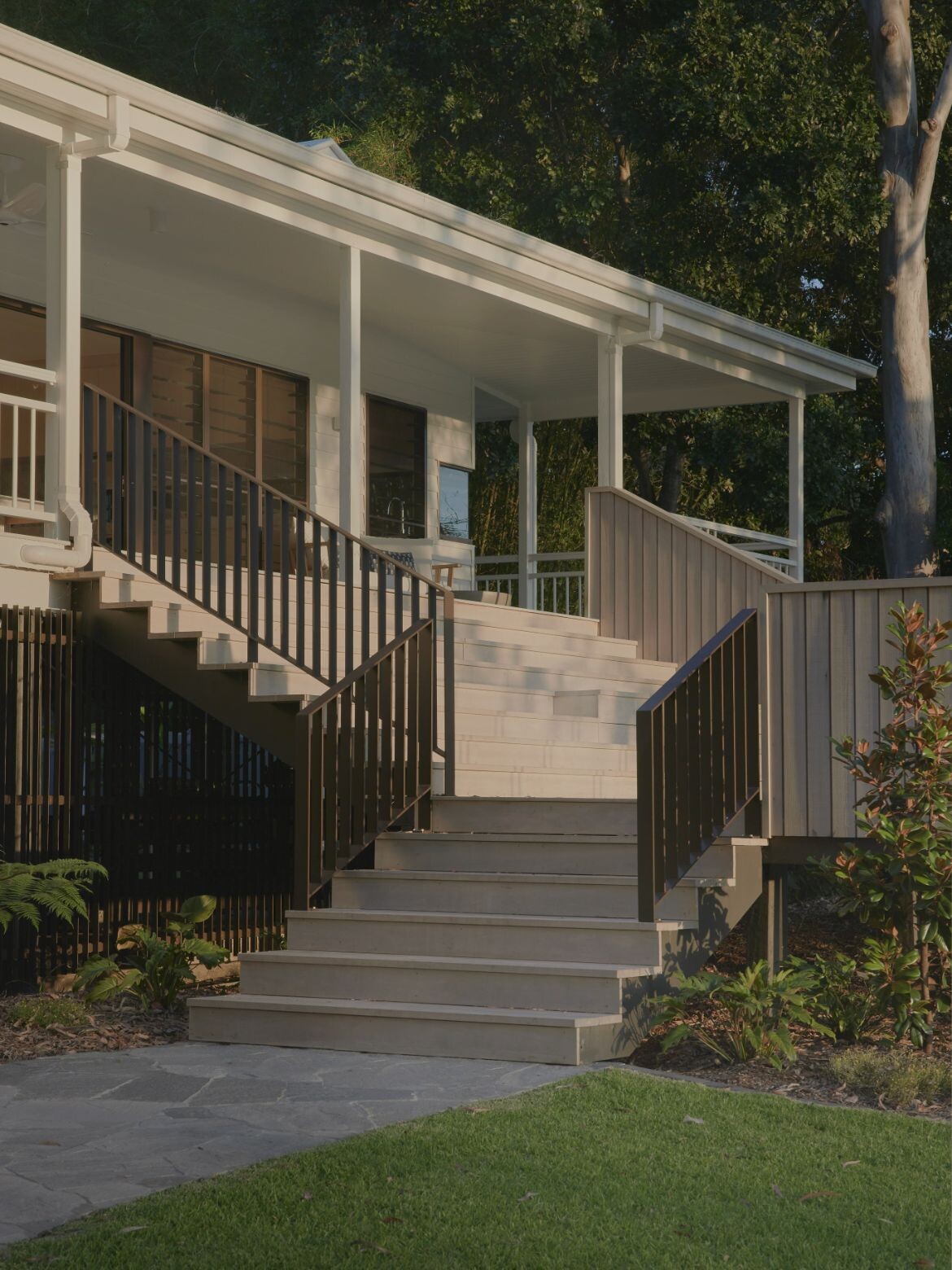 Kelder Architects collaborated with builders GV Emmanuel Construction to precisely execute every detail. Their craftsmanship is evident in the seamless integration of old and new.
The revival of the Noosa River House underlines the transformative power of design. Brought to life as a riverside sanctuary that embodies tranquillity, this is a home that subtly merges with the surrounding landscape and reimagines the notion of home.
Project details
Architecture & interiors – Kelder Architects
Builder – GV Emmanuel Construction
Landscape – Living Landscapes Noosa
Photography – Brock Beazley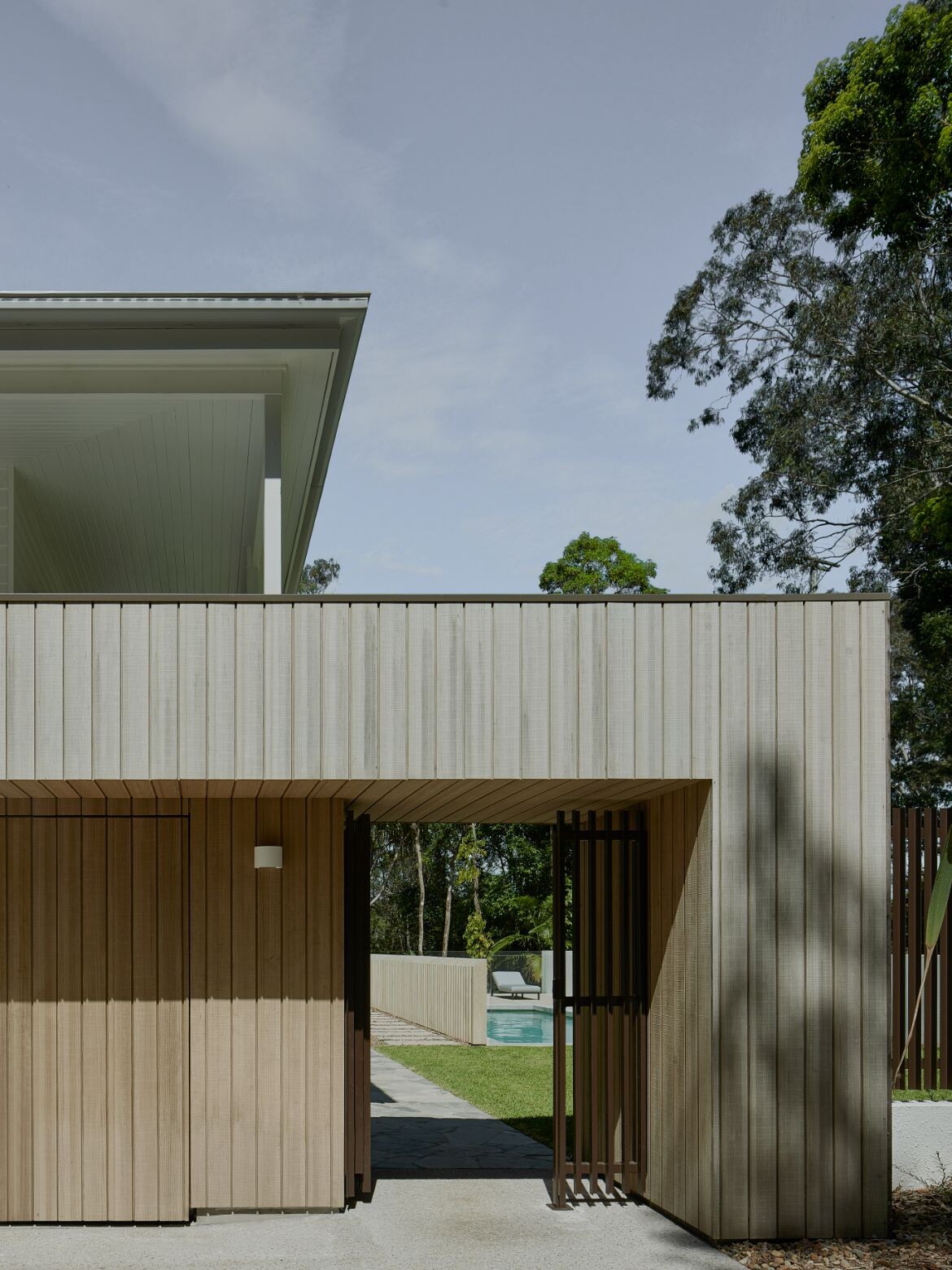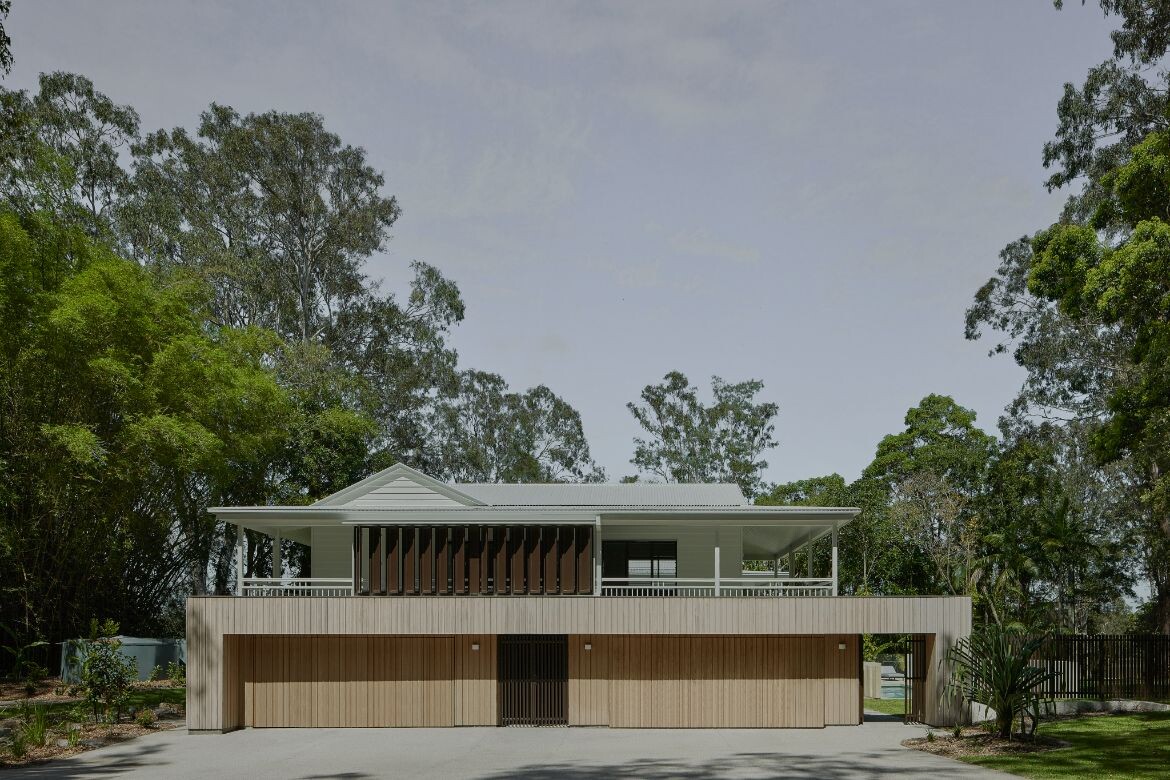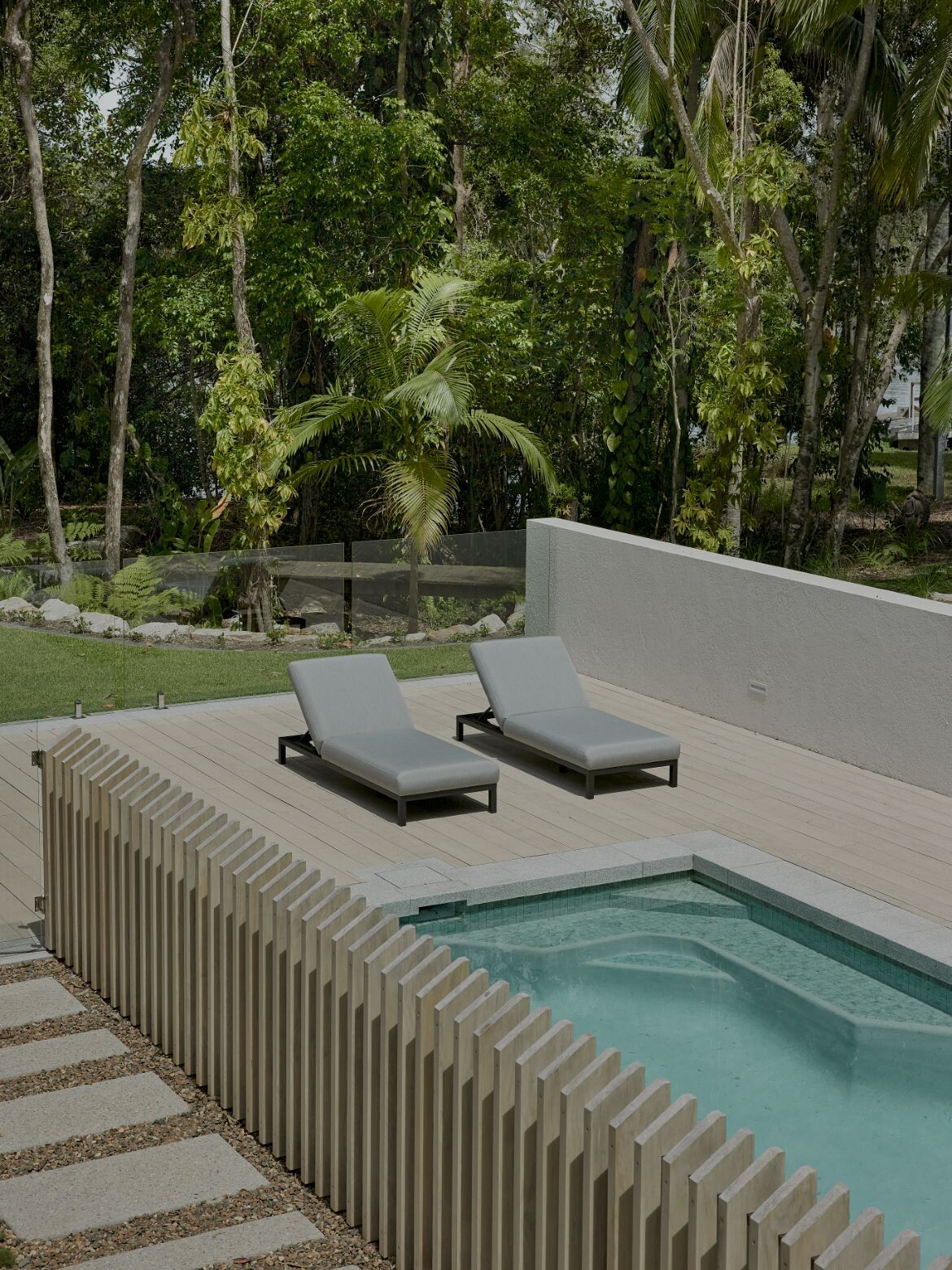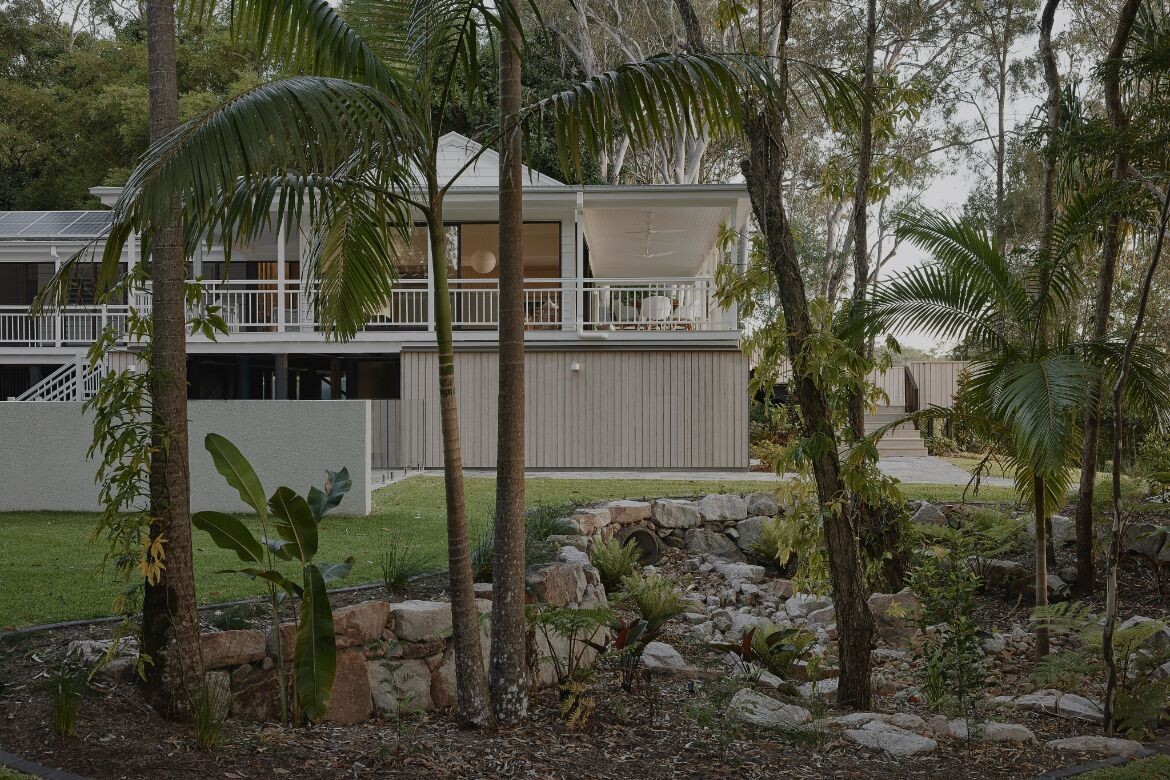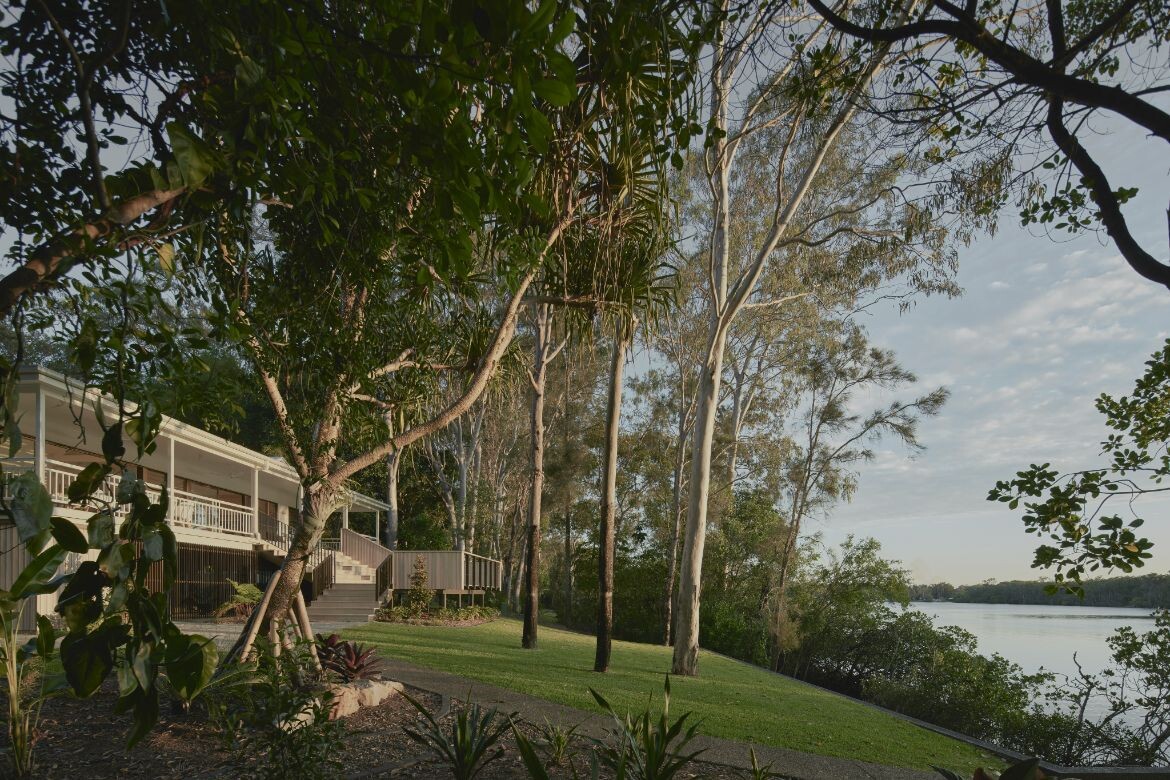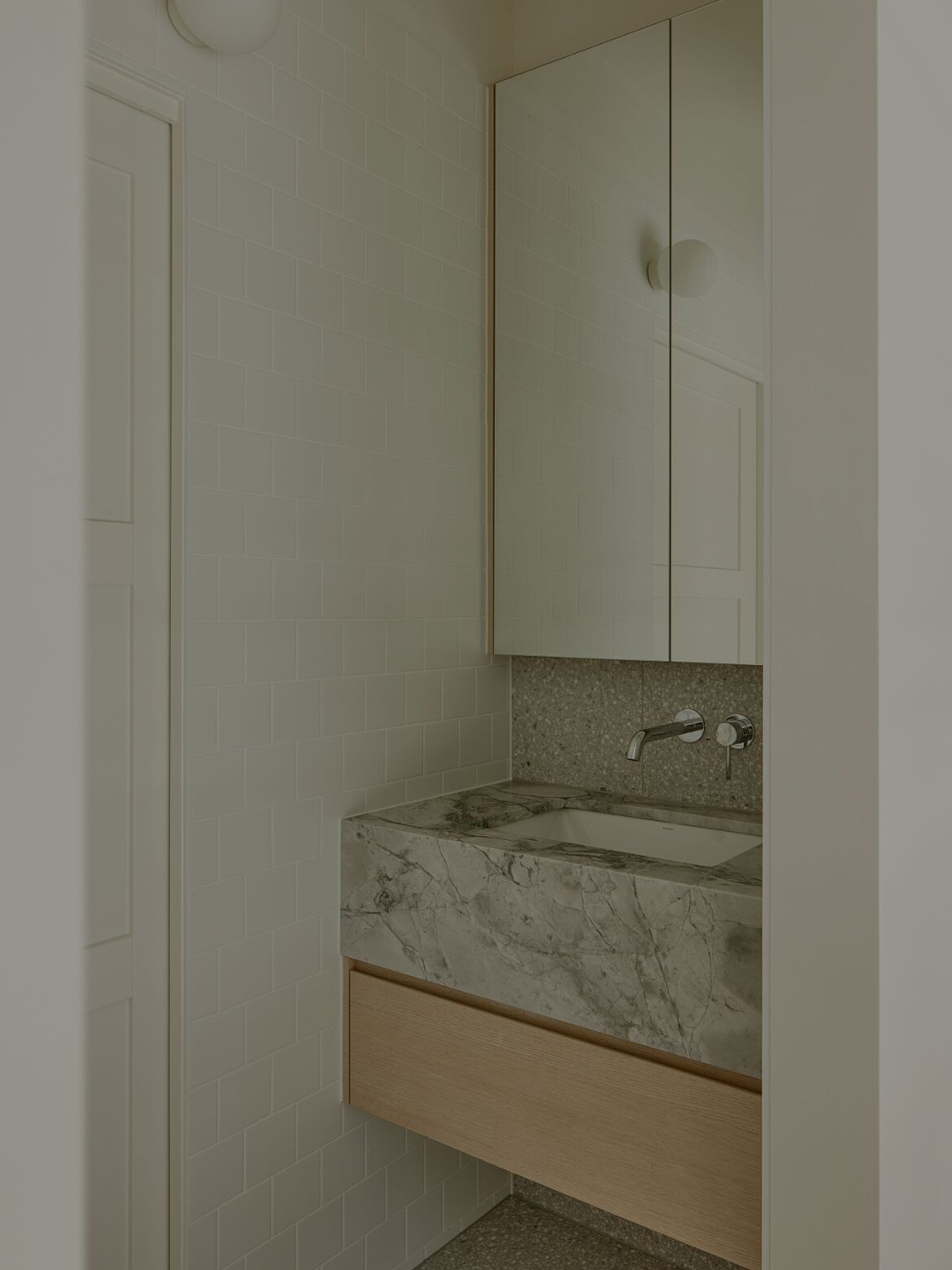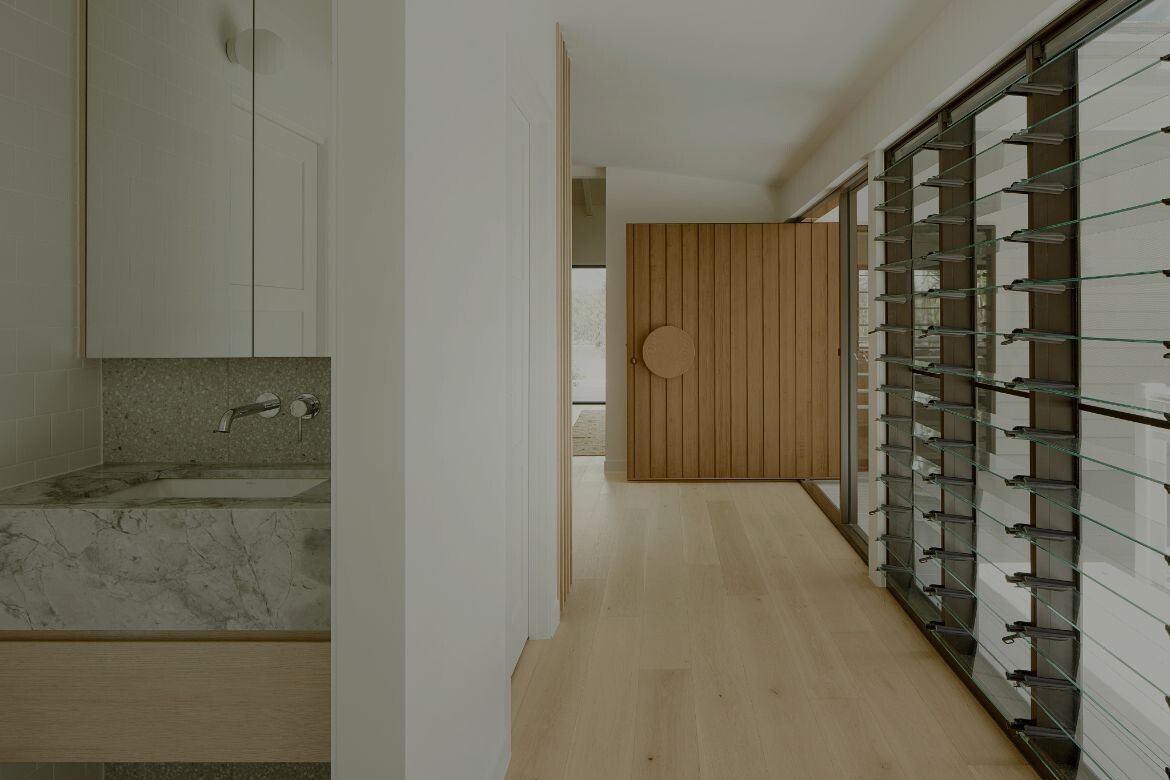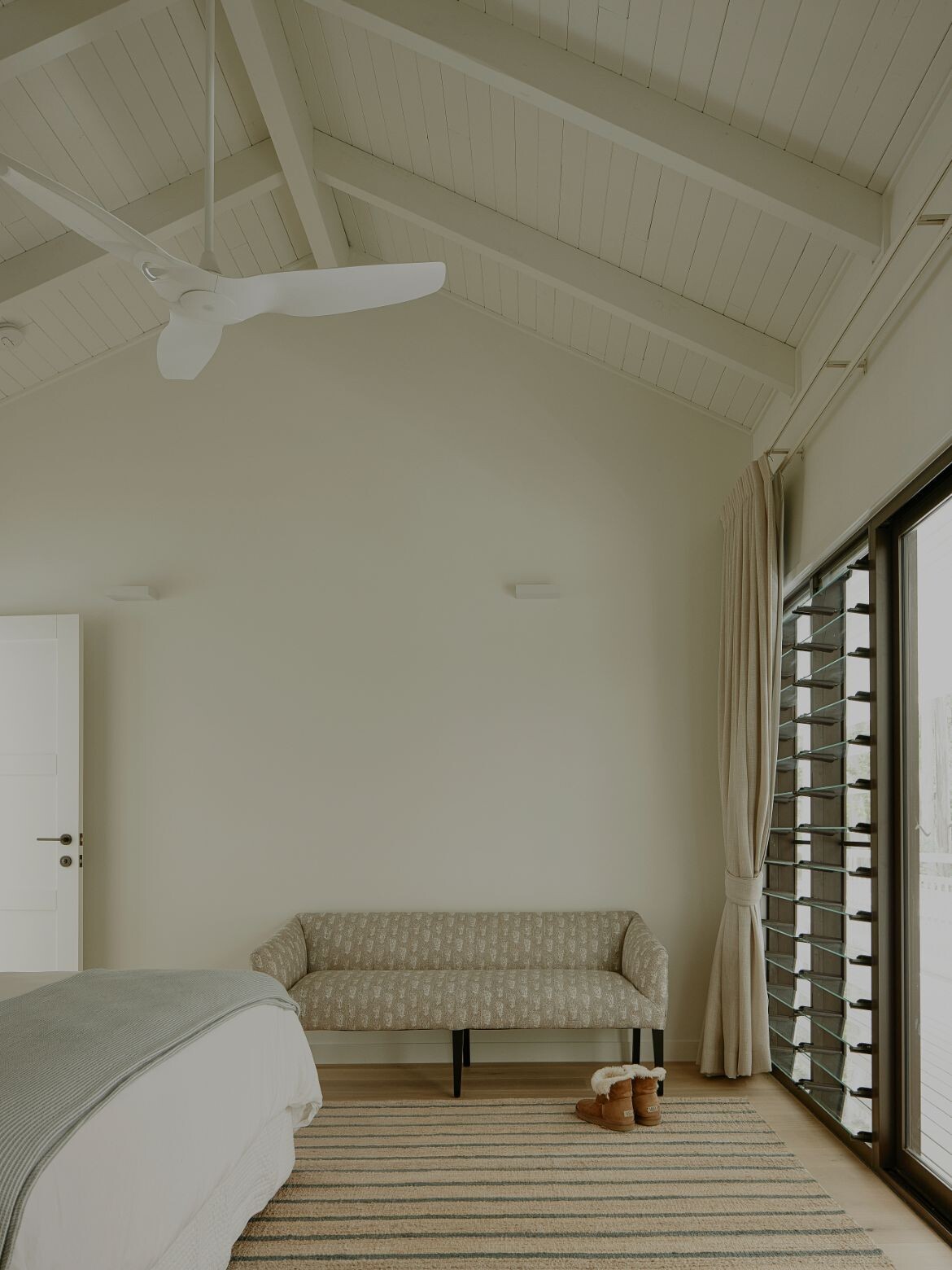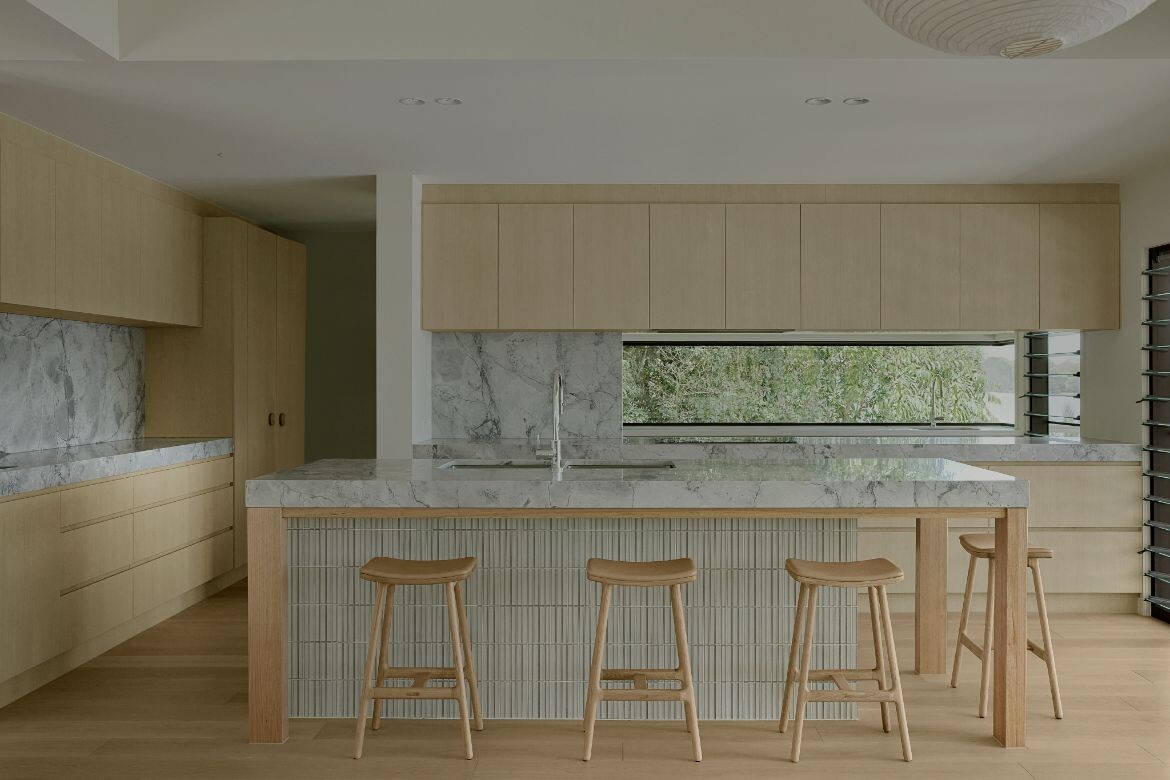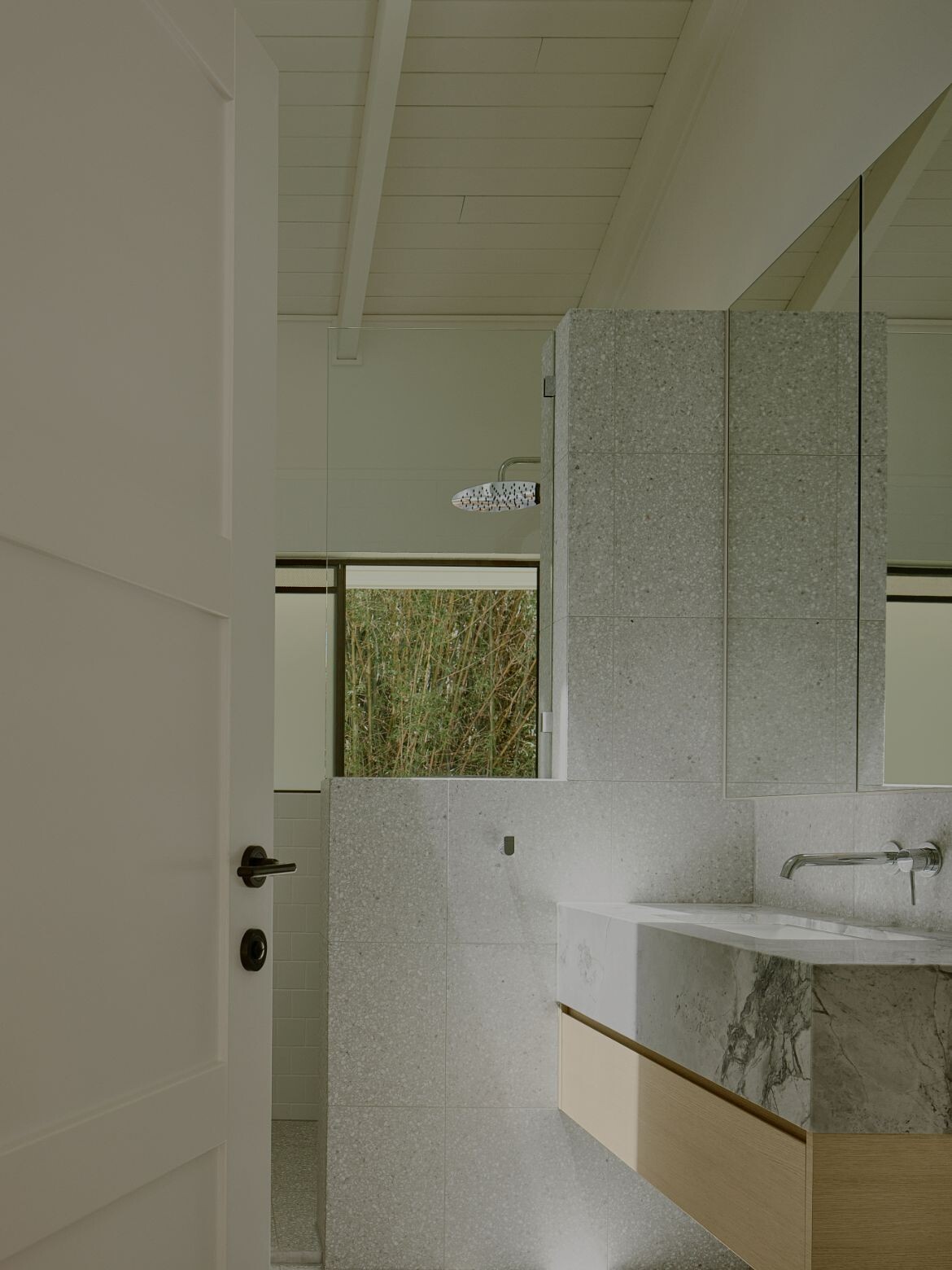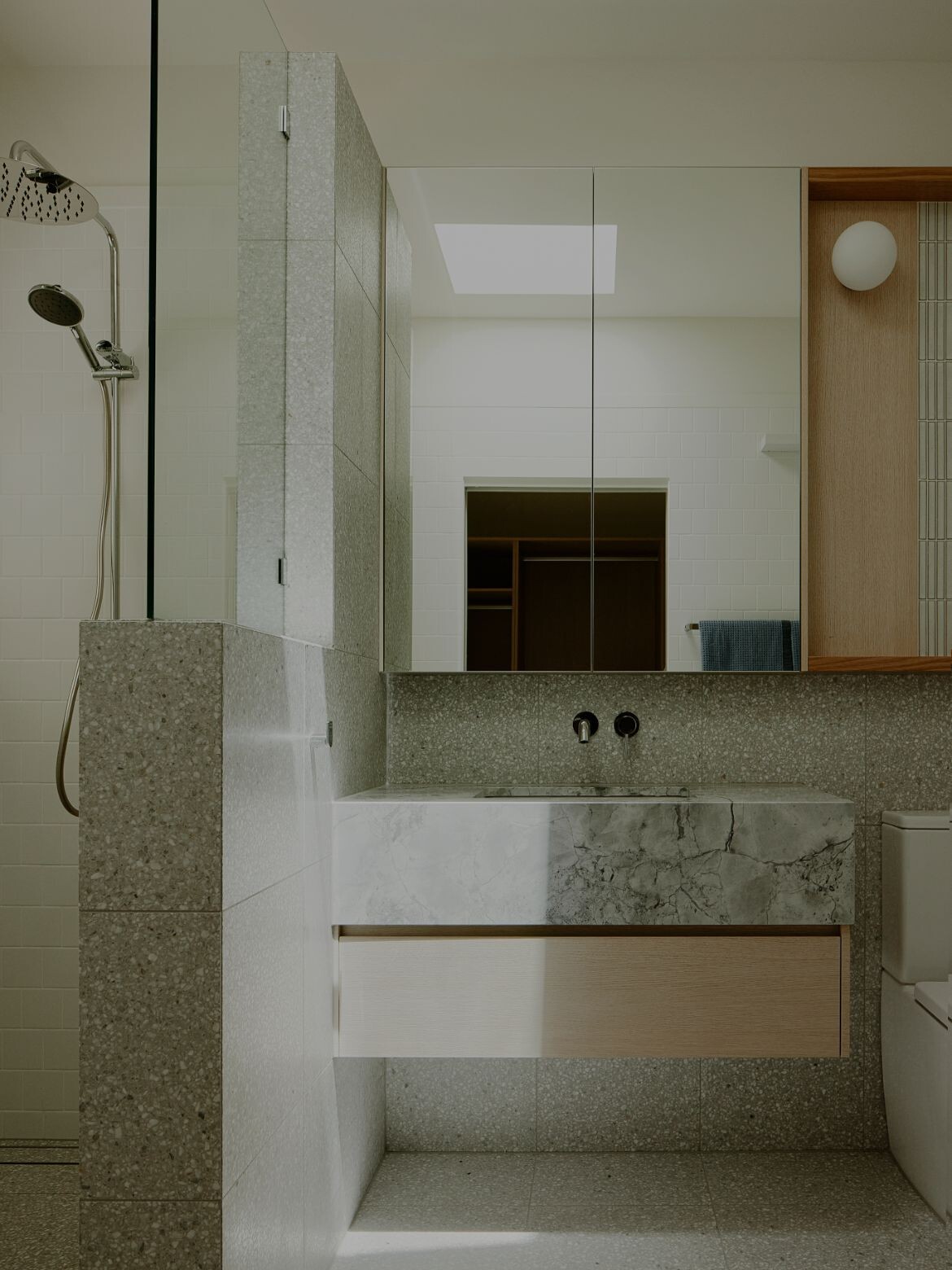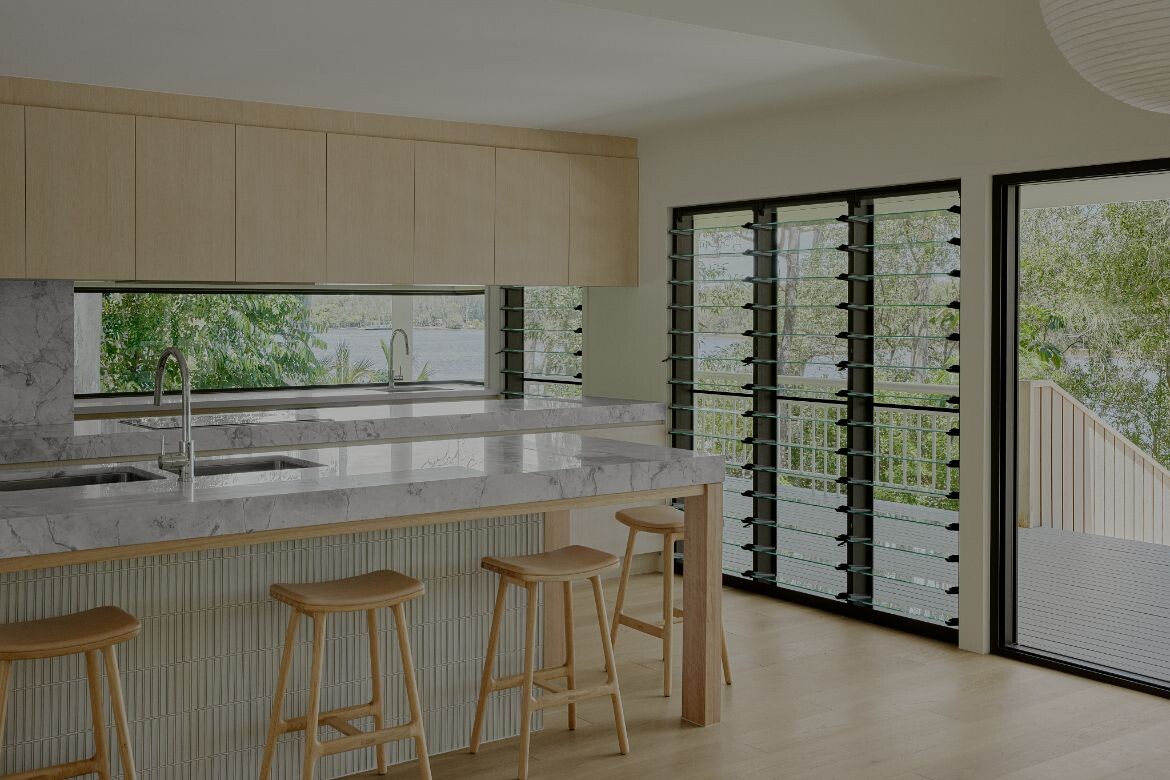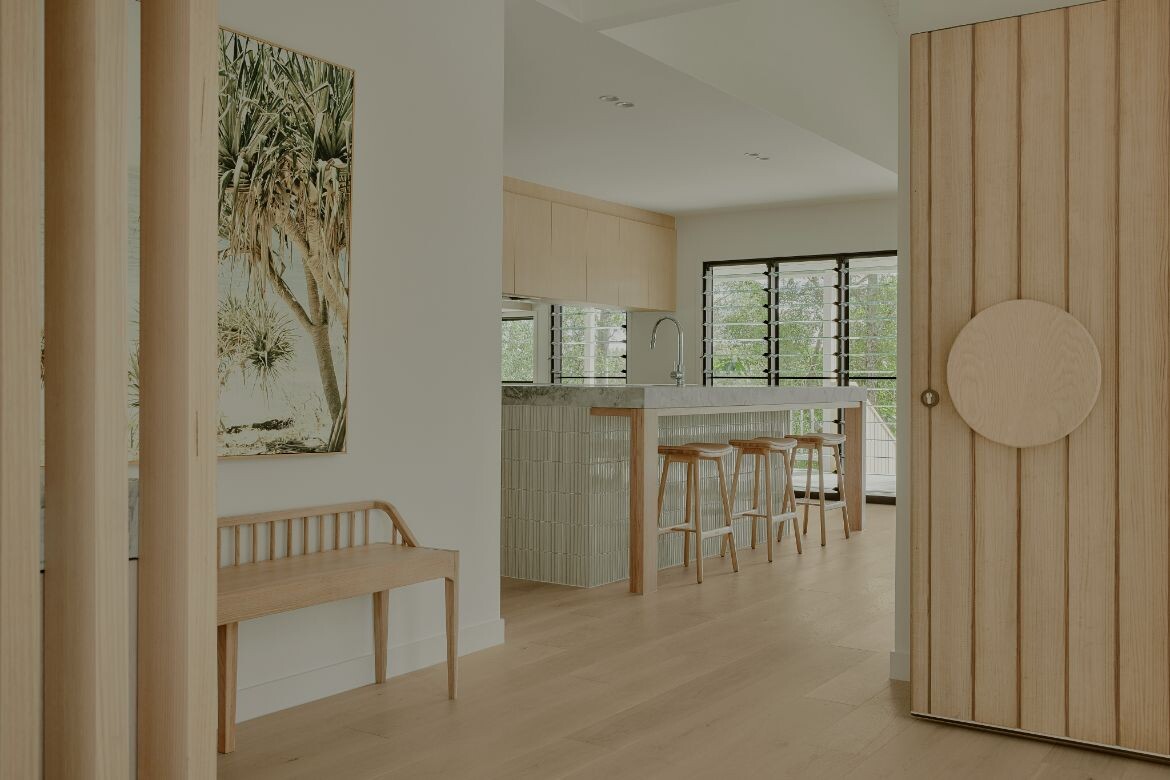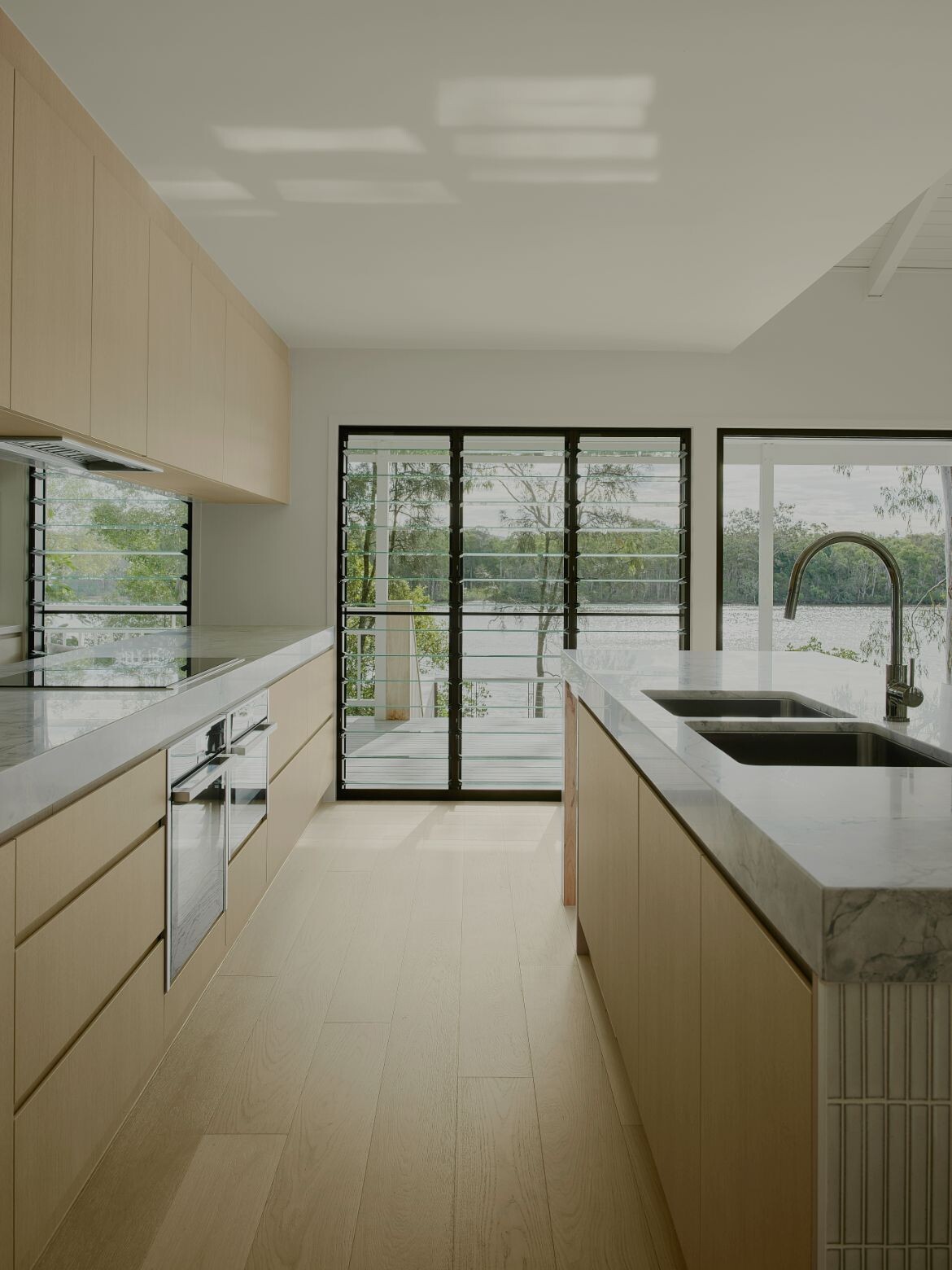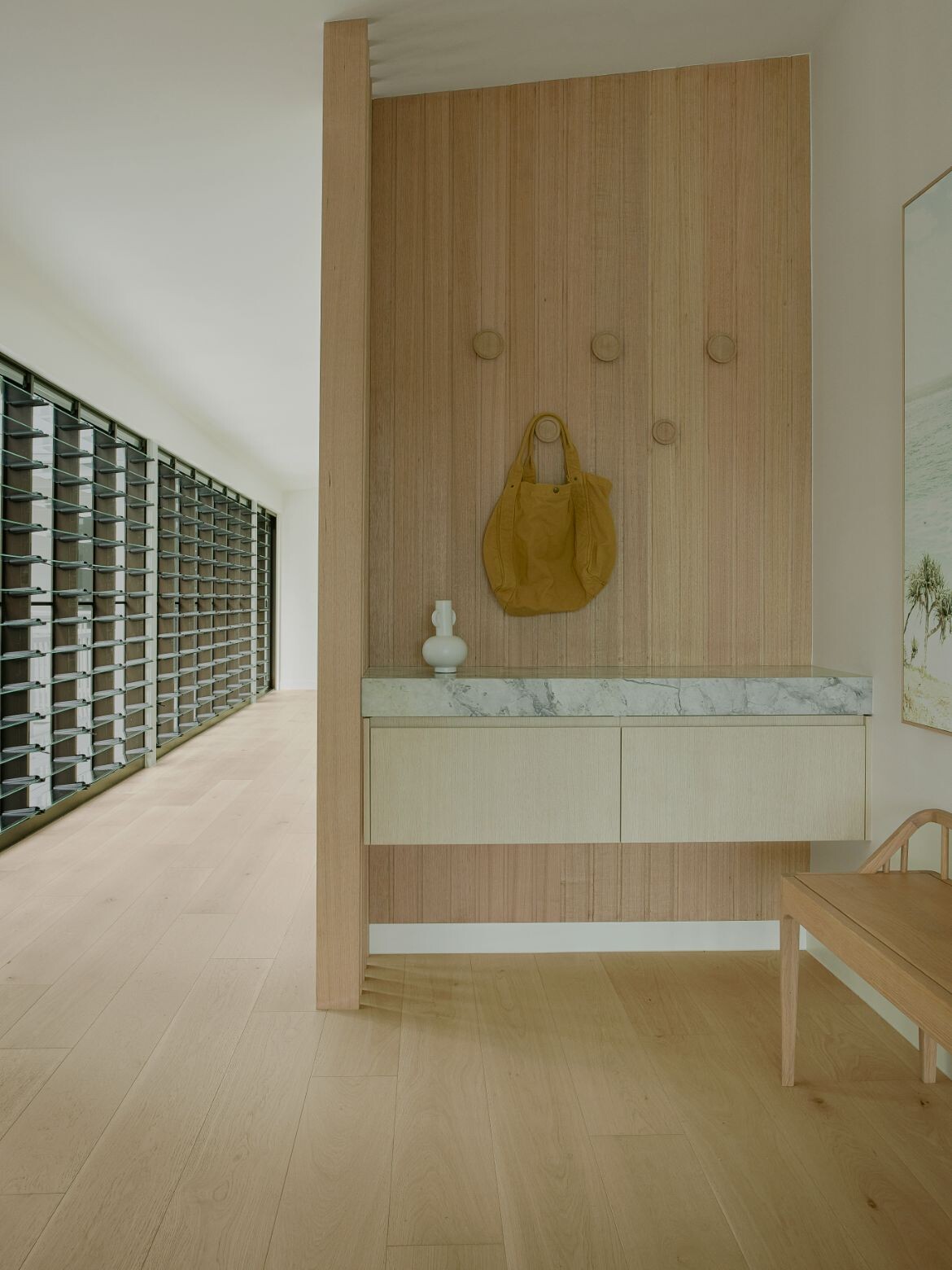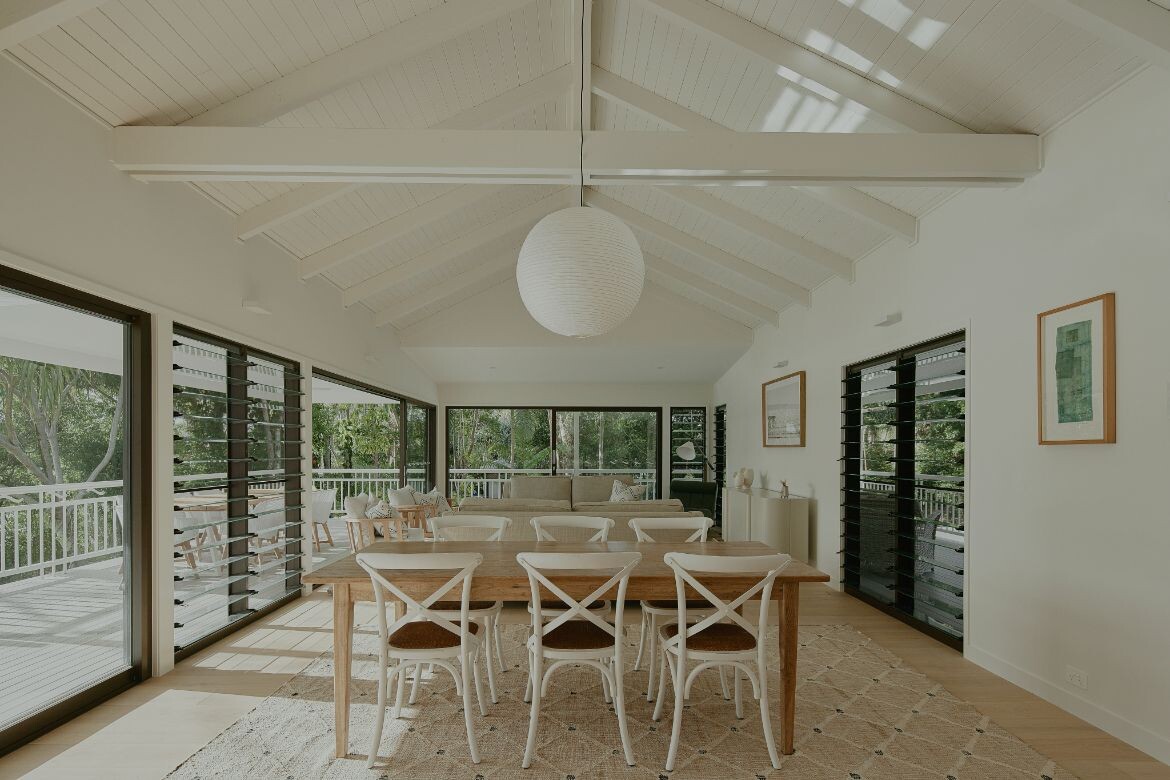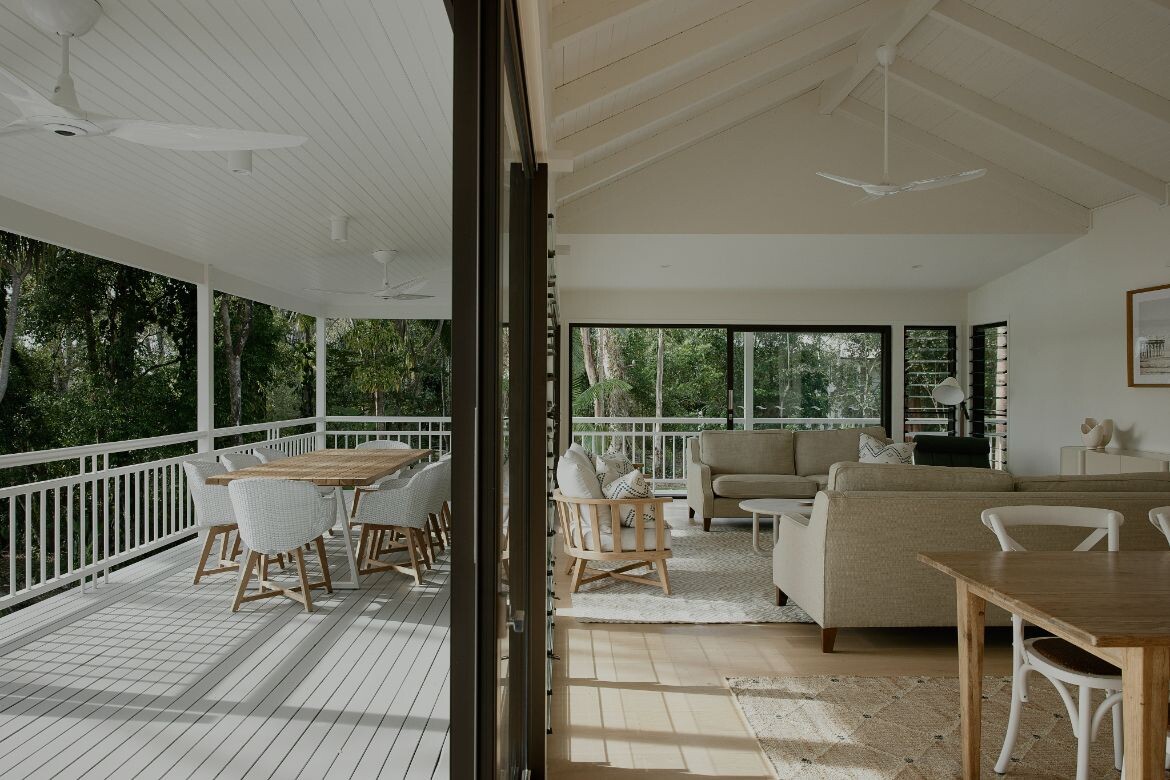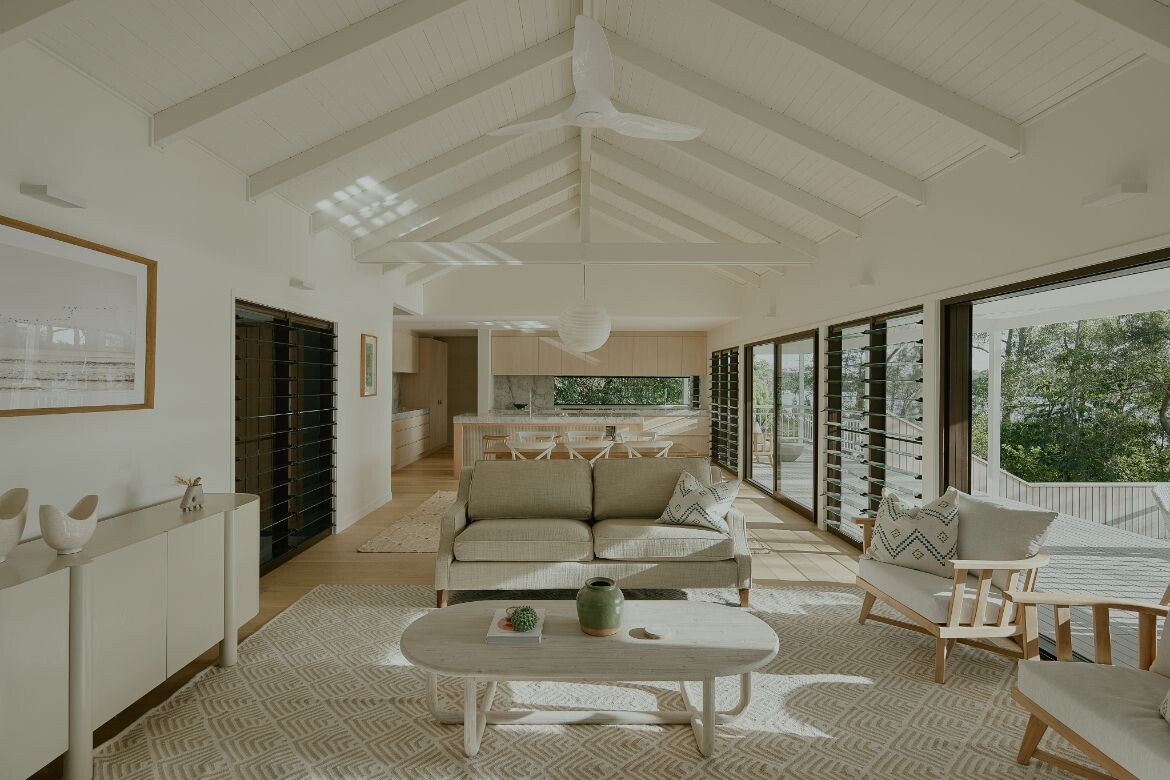 ---