Ken paints with the same insatiable sense of adventure (and also with discipline), putting paint to canvas almost every day. "You could sit around waiting for divine inspiration to hit you on the head, which some people do, but I think that [creating art] comes through the act of working," he says. "Not everything you're going to do is good, but when you're hot, and it's rolling well, and it's exciting, you just immerse yourself in the work".
For him, painting is an exploration, a bodily experience that is intimately connected to the daily ritual that Ken enjoys when at home on Sydney's upper north shore. Ken produces works seemingly effortlessly, and his spectacular home and waterside lifestyle are enviable. But although the commercial art success came relatively quickly, the dream home required more patience. "I only waited for it for 40 years," he jokes, qualifying this more seriously with, "We're very lucky – we never take it for granted".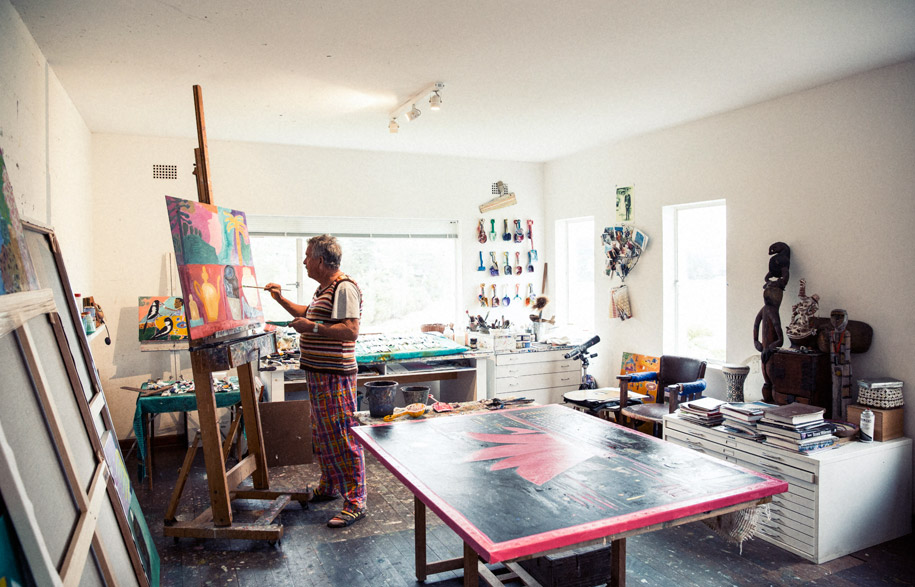 The home is on a piece of land that Ken has coveted since he was 14, when his family first moved to Mosman from the Blue Mountains. After graduating art school, travelling and working in the US and the UK, he returned to Mosman with his wife Judy (also a Mosman native whom he married overseas They had their first child, Camilla not long after they moved back to Australia, followed by a son, Oscar, five years later. During this time, Ken kept a close eye on the property. "I used to will the people that lived here to move out," Ken says, smiling but not joking.
On the steep site are three separate structures. There is the main house closest to the road. Then there is a small studio – previously a garage. Closest to the water is a beach cottage, called The Cabin. It was this tiny place that gave Ken an opportunity to first experience the property, when he rented it from the then-owner for his young family to enjoy during the school holidays.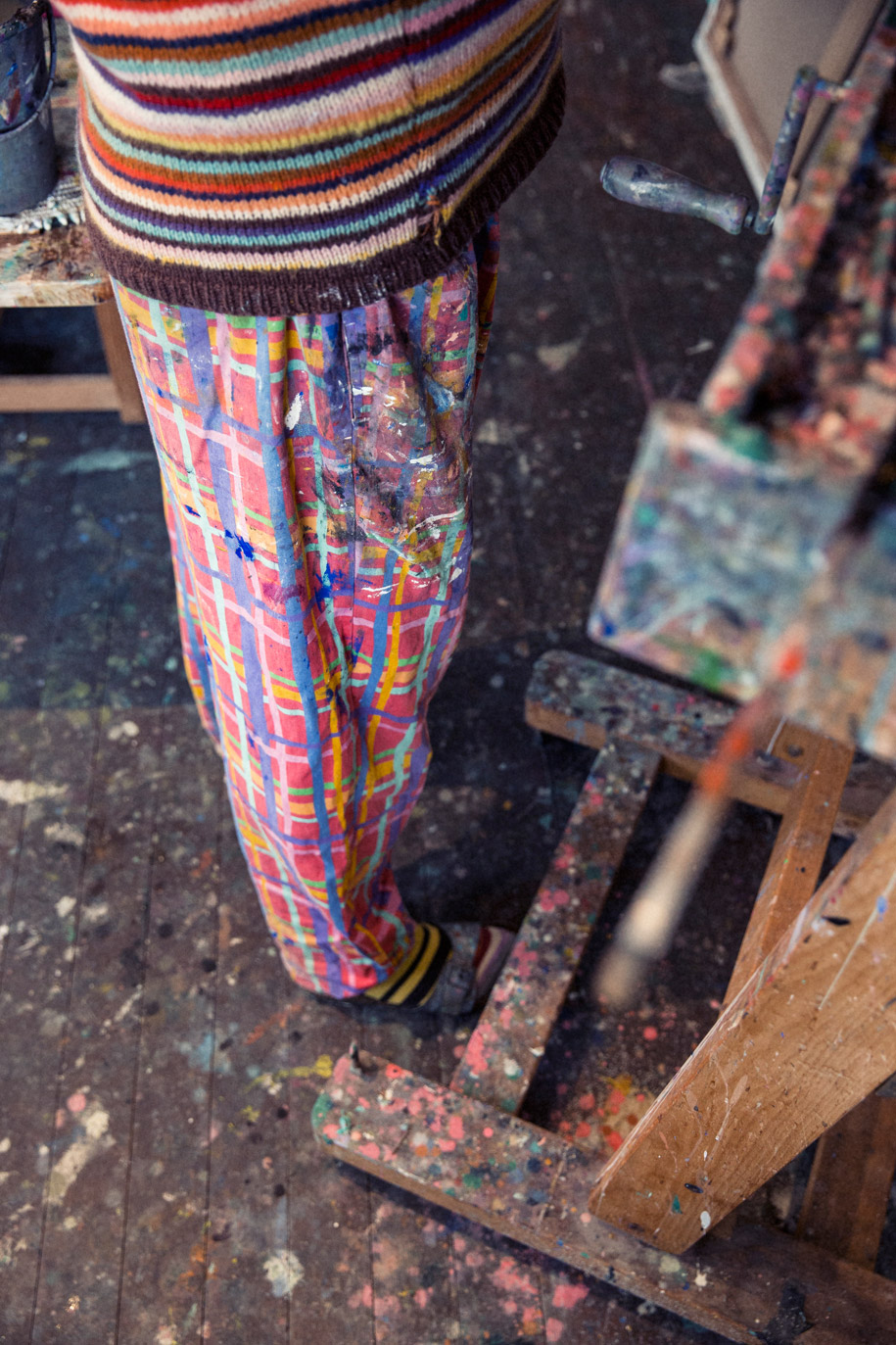 Eventually Ken and Judy bought the property behind the coveted one and commissioned Glen Murcutt to design a house for them on it. They had just come back from Mexico and the couple gave Glen a brief for an adobe-style home. "It would have been quite a challenge for Glenn," Judy reminisces, laughing. "He was into touching the earth lightly and we wanted this Spanish house in yellow and blue." They lived in this house for some years before the waterfront property finally became available. Ken didn't waste any time buying it and they rented the Murcutt house out (which they still own).
Where the property, landscape and location are painfully idyllic, the house itself is very simple. As you enter, a formal dining room is immediately to the left, with the only bedroom and bathroom beyond. A small lounge room features a couple of sofas, a rug, an Eames chaise and a coffee table laden with books. A compact breakfast table and a modest kitchen complete the living area.
The focus, of course, is the view. Pristine landscaping and a single frangipani tree are in the foreground. Beyond, pristine blue water beckons and the rolling canvas of sky swirls with moody clouds. A small lap pool gestures towards the water. Clever detailing – a deep hedge on the lawn side acts legally as a fence and so preserves the view.
Read the full story in Habitus Issue #29, now on sale.
Photography by Rob Palmer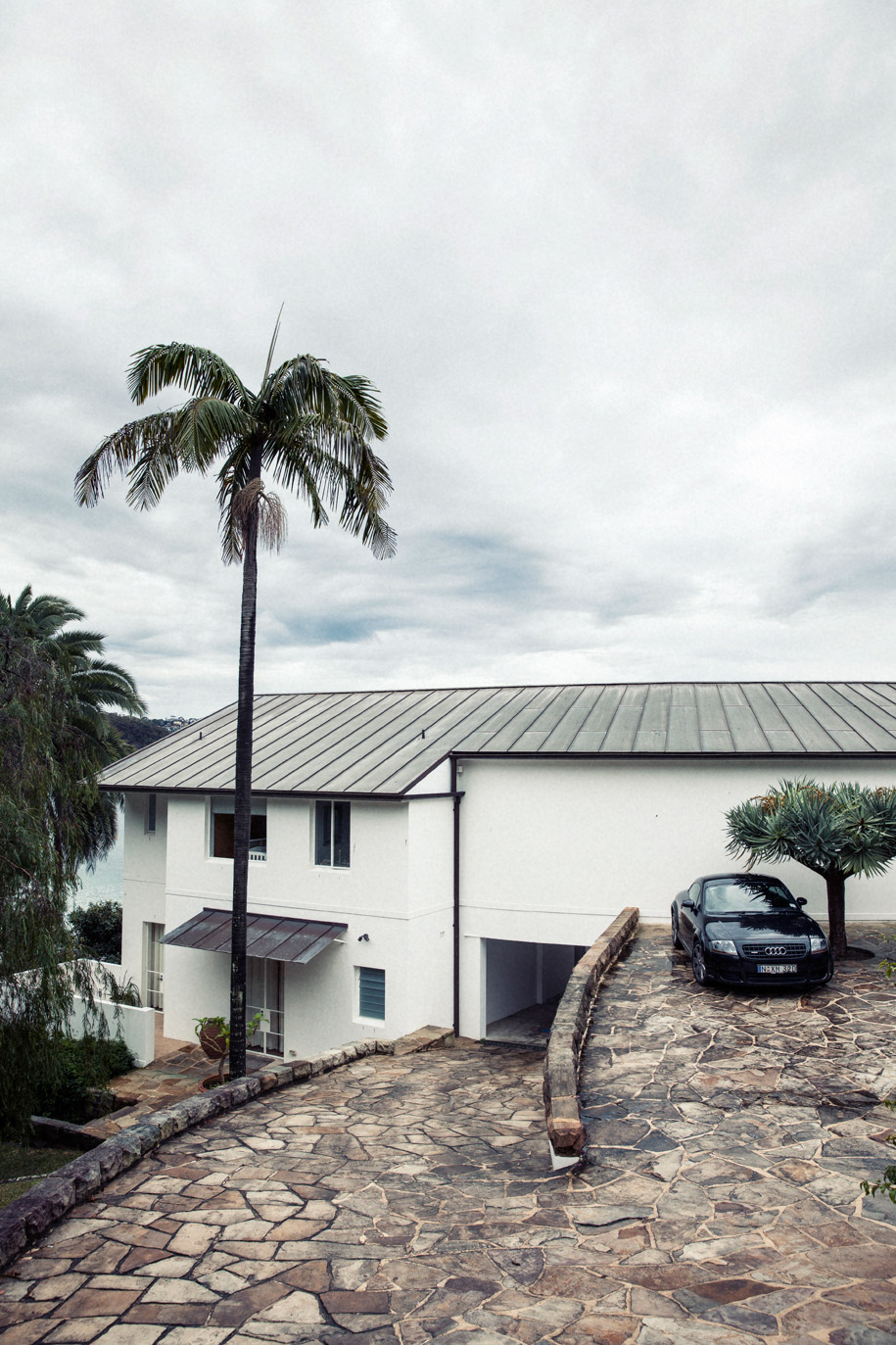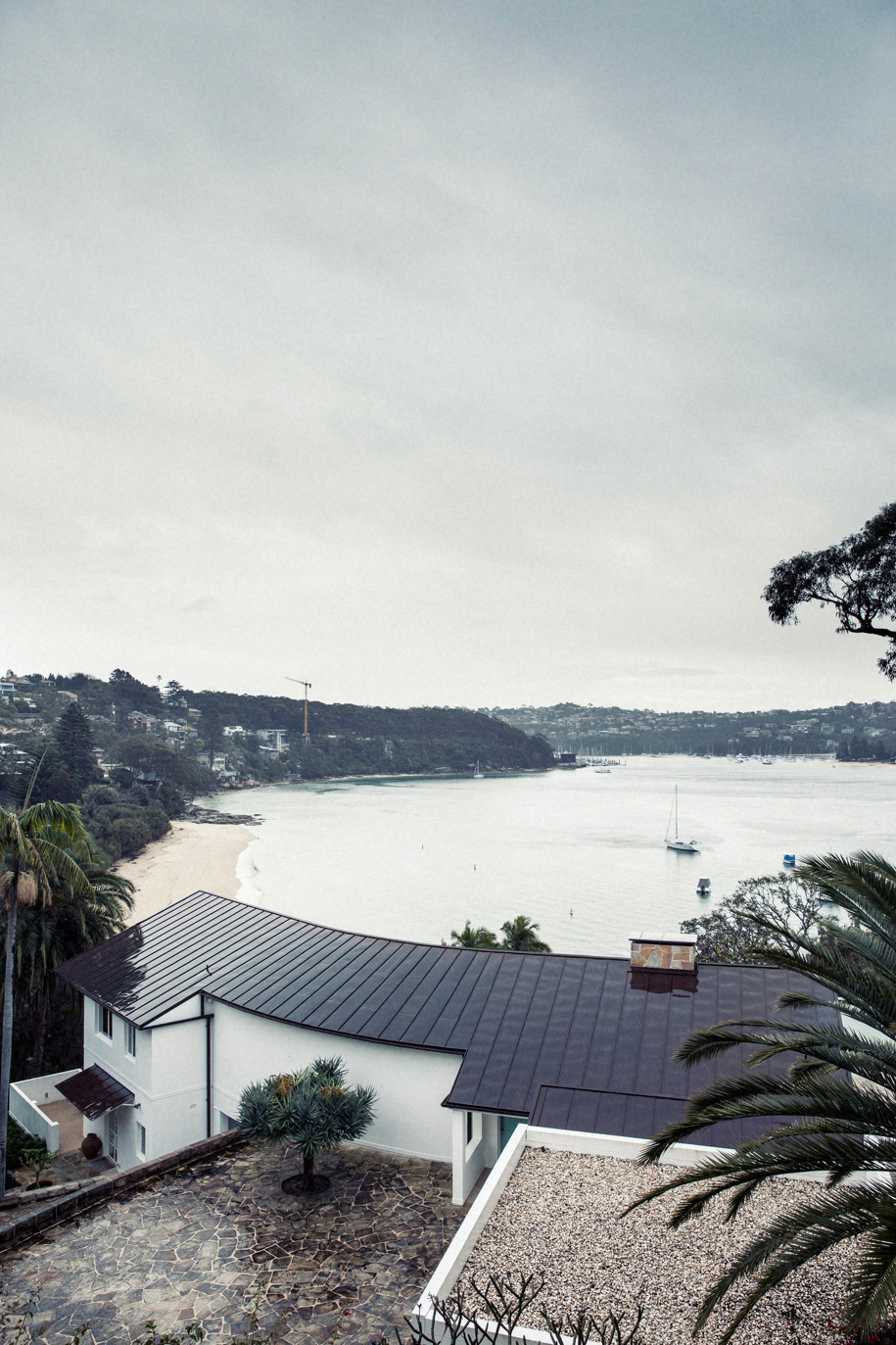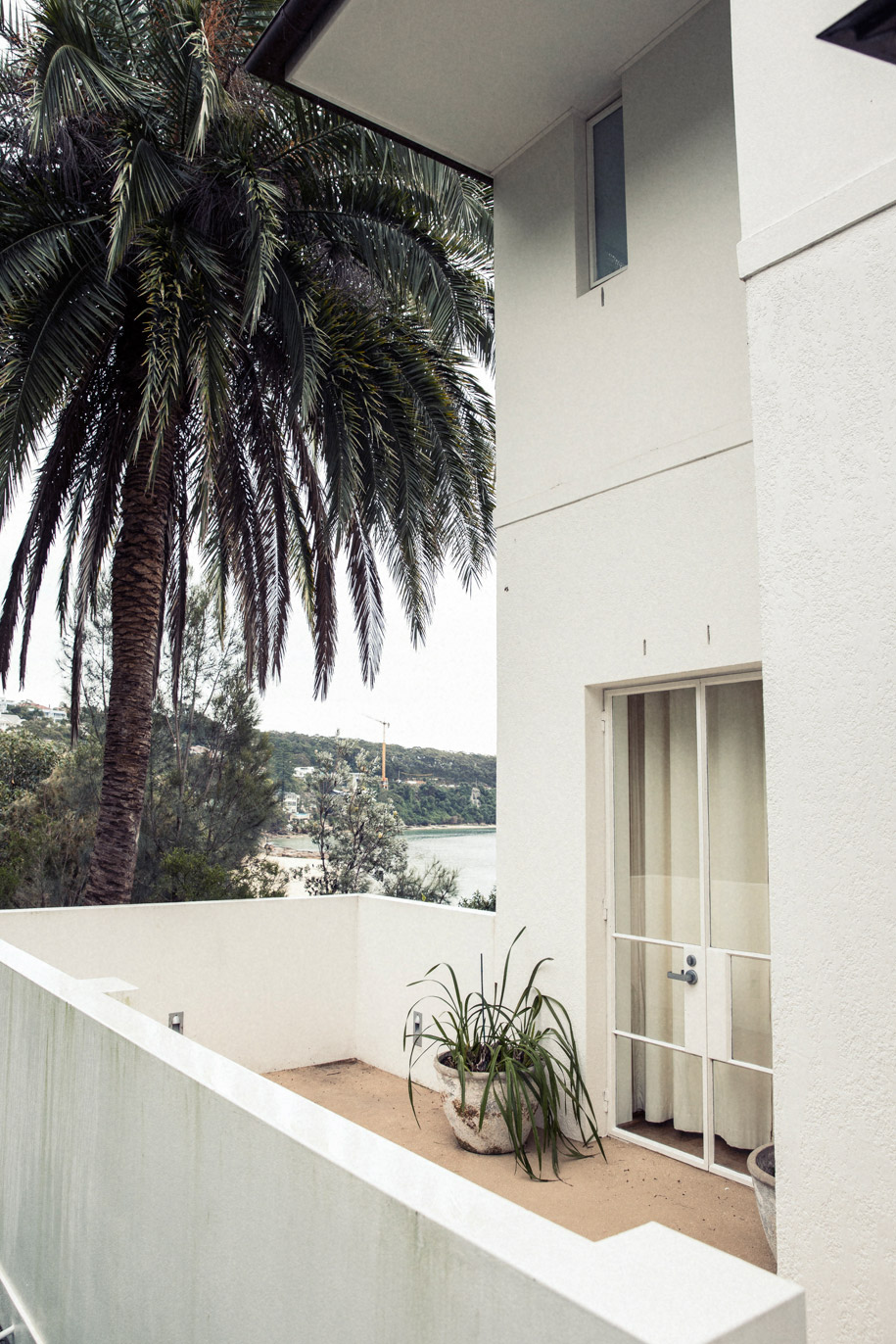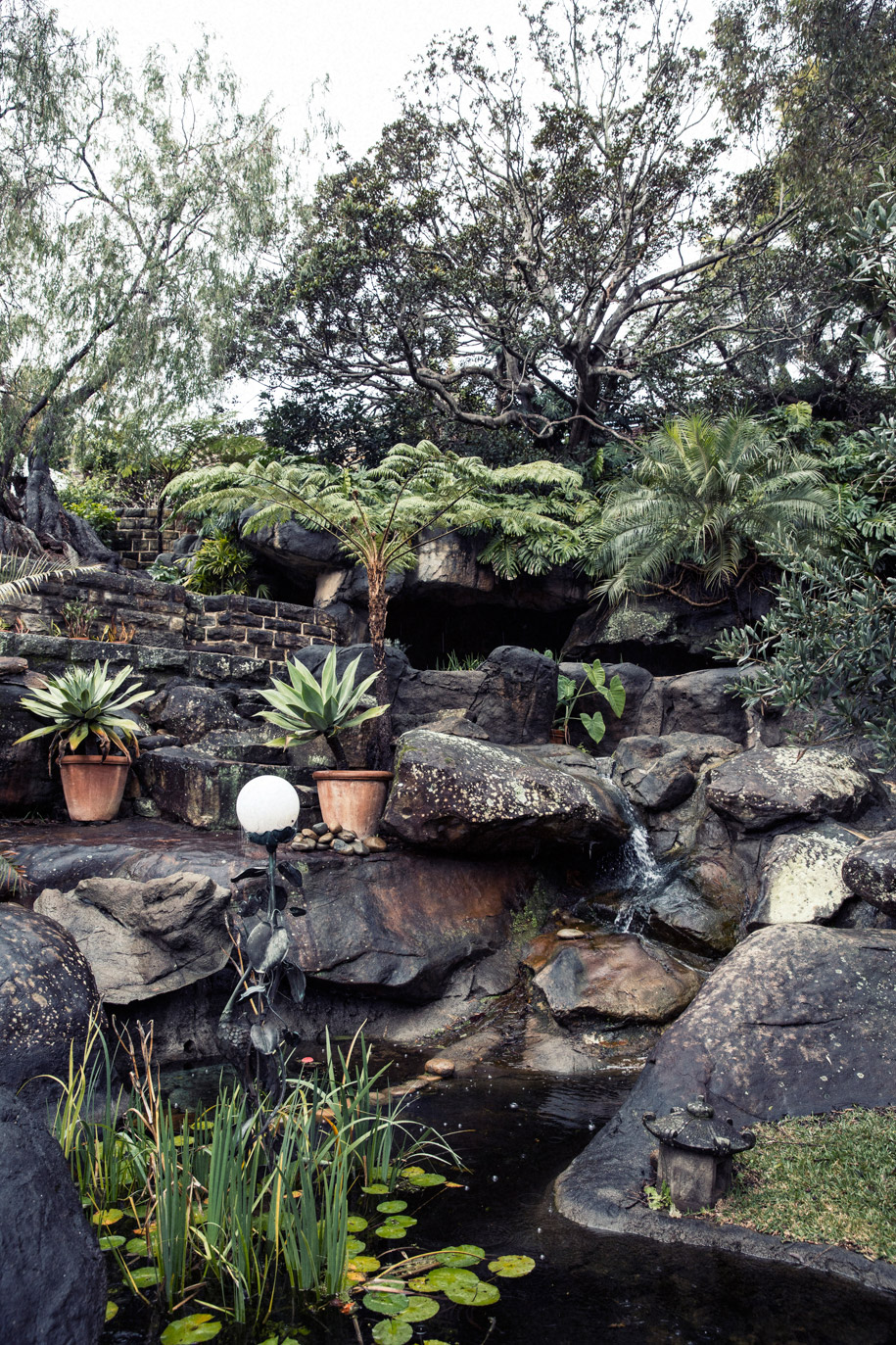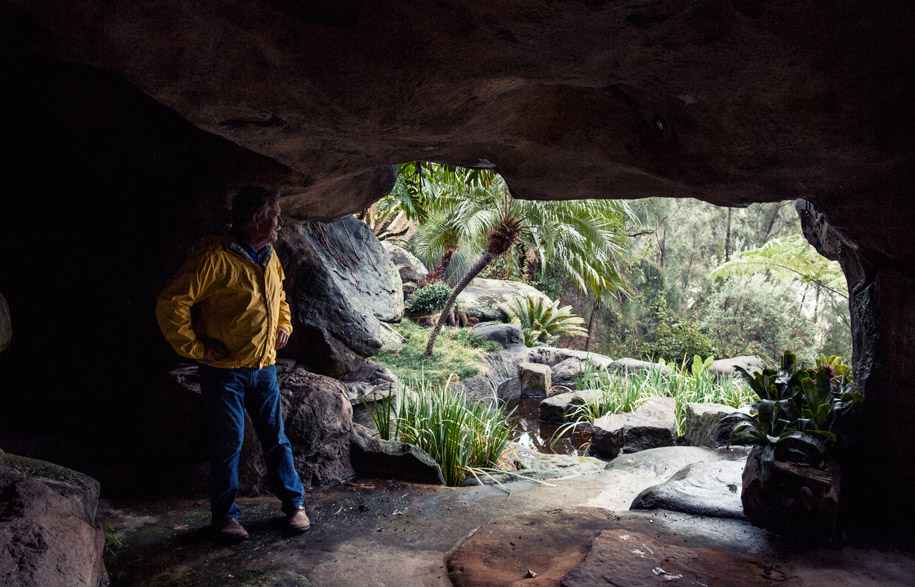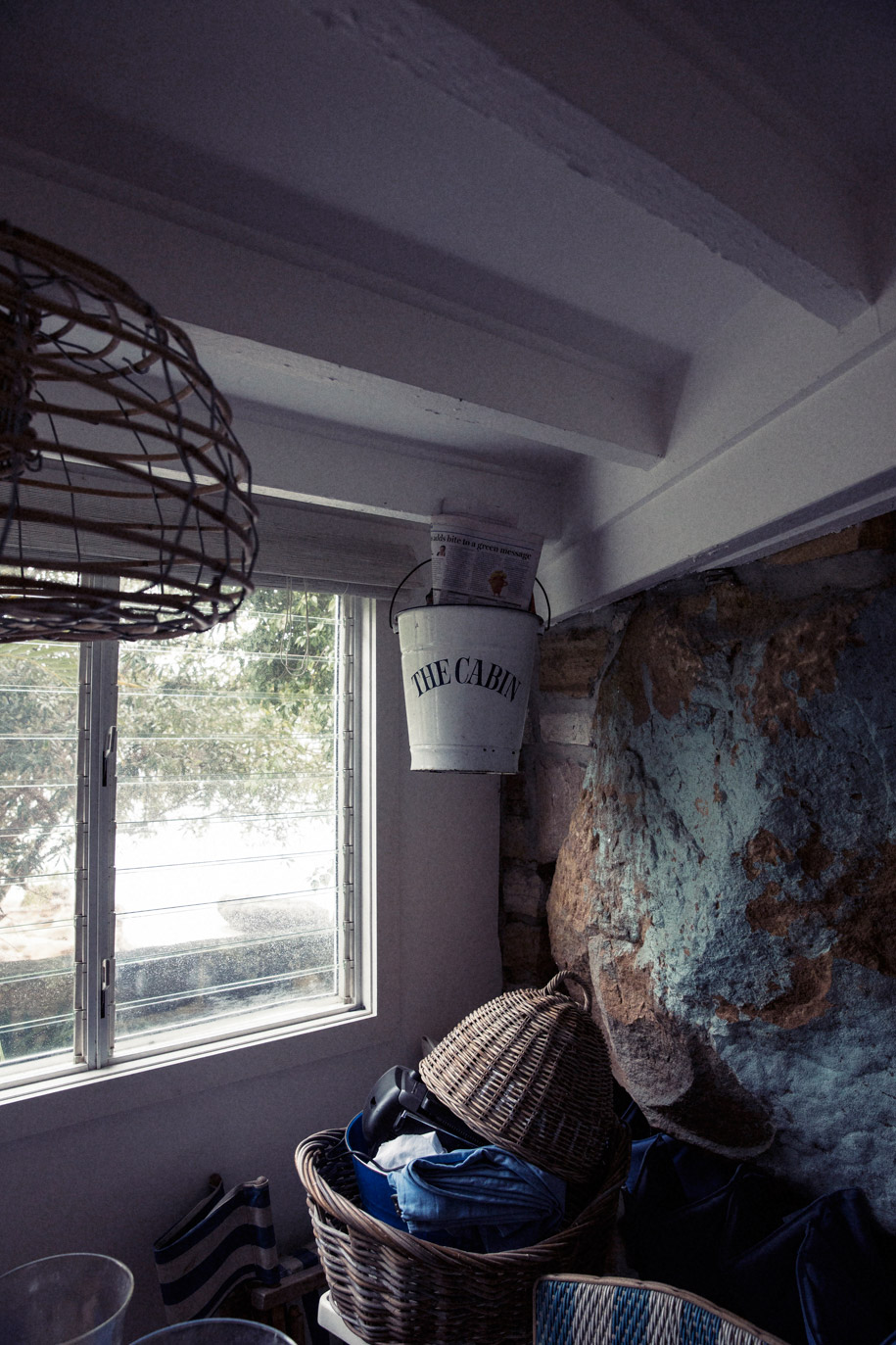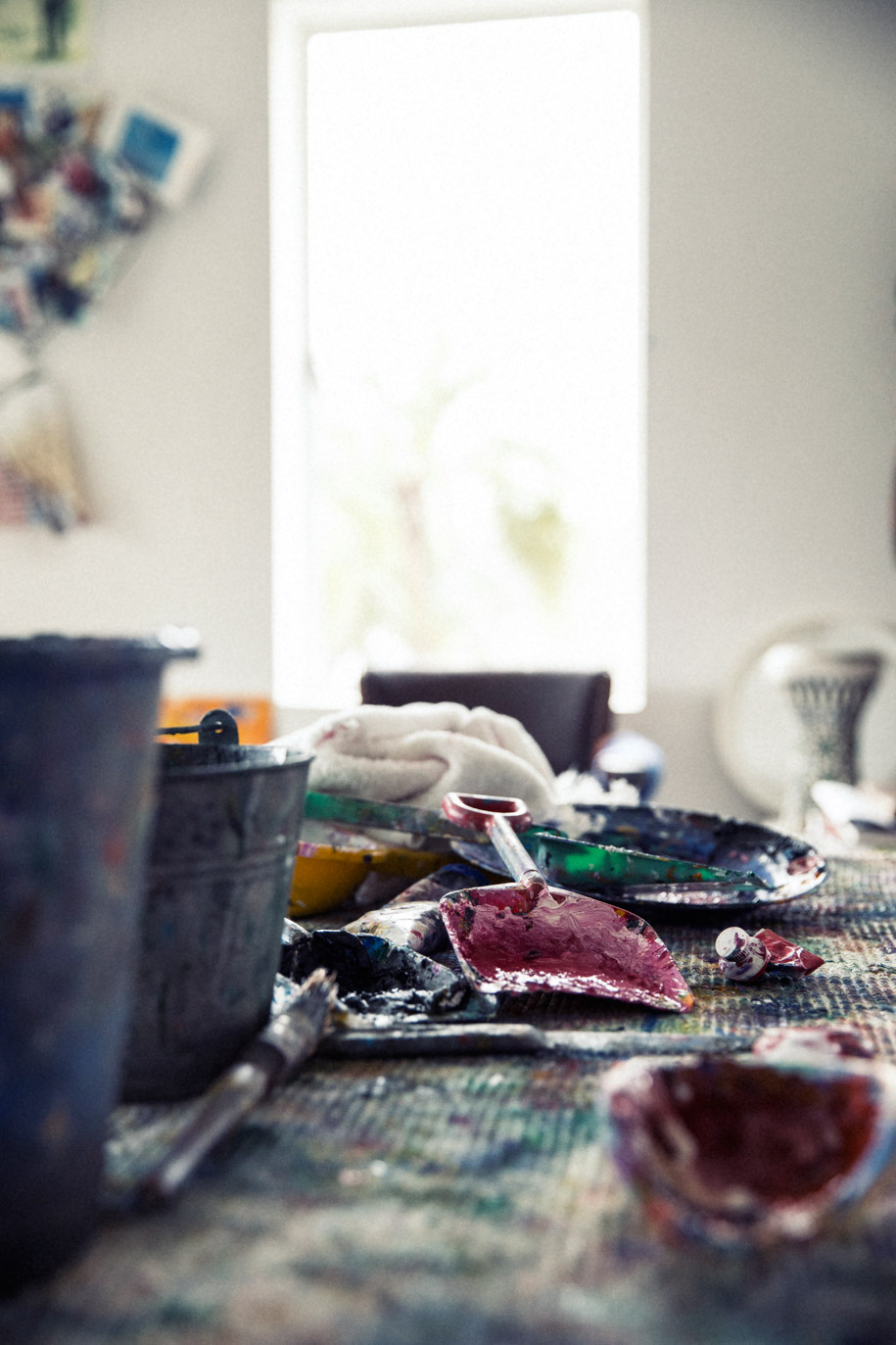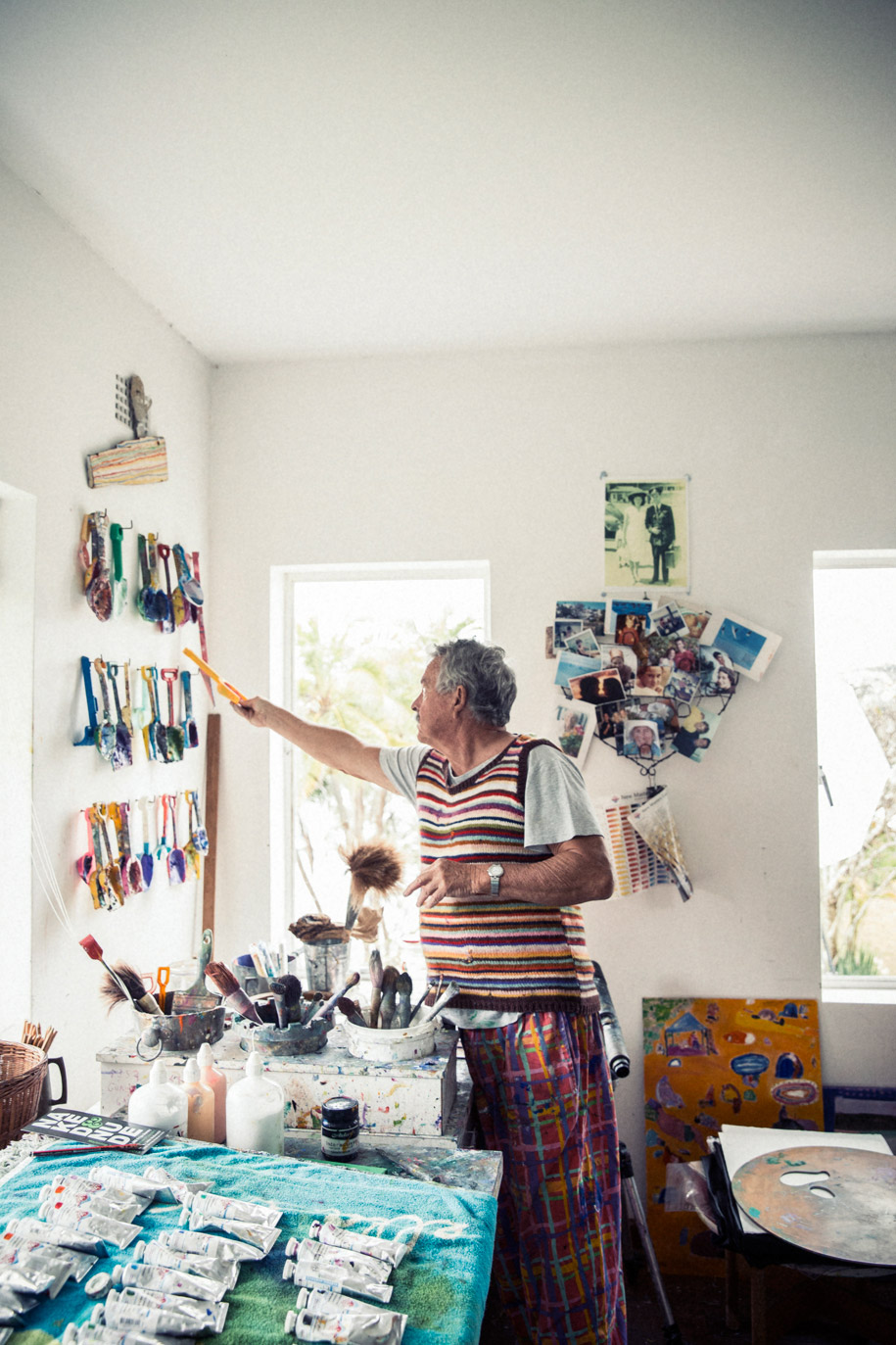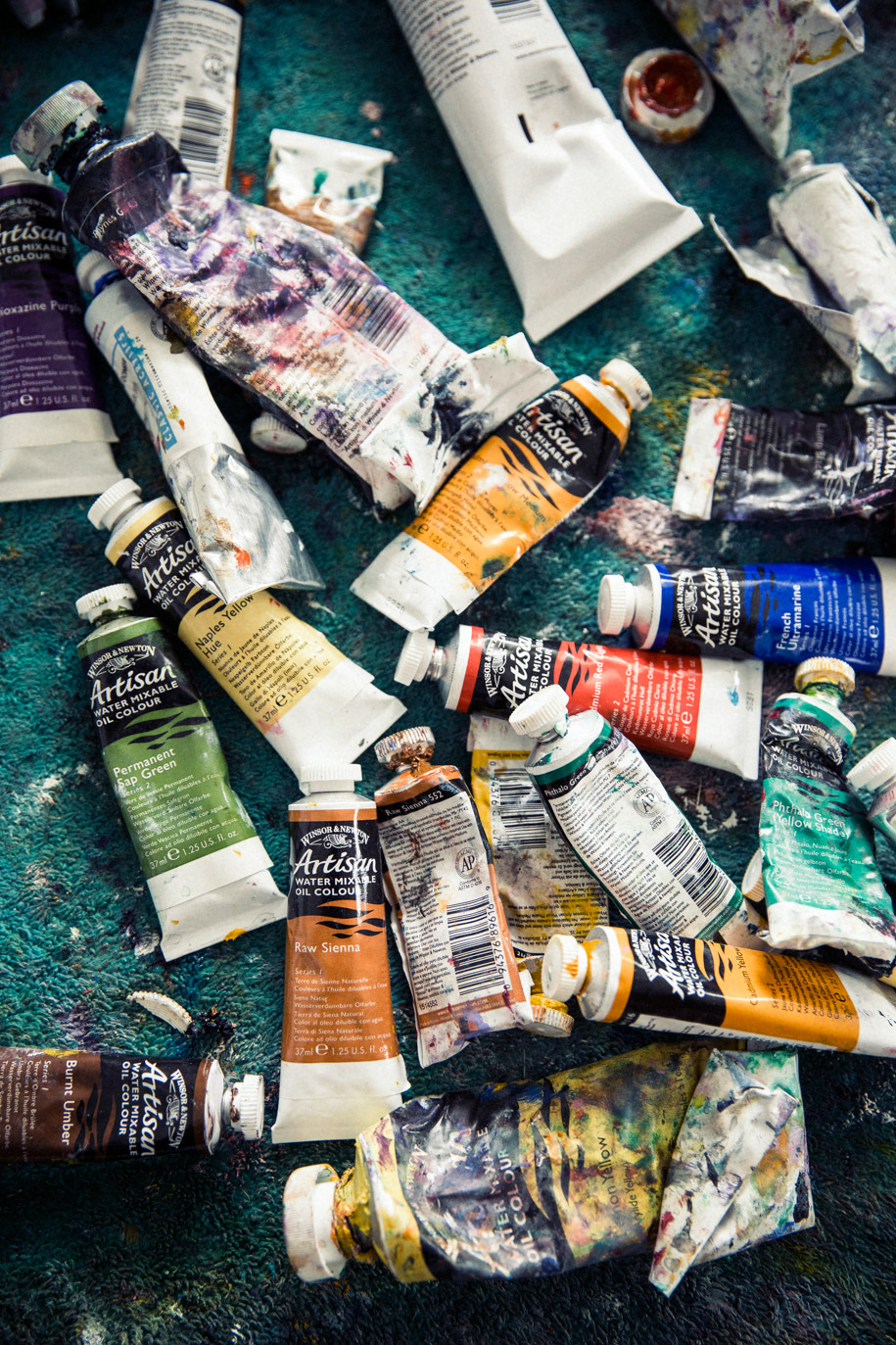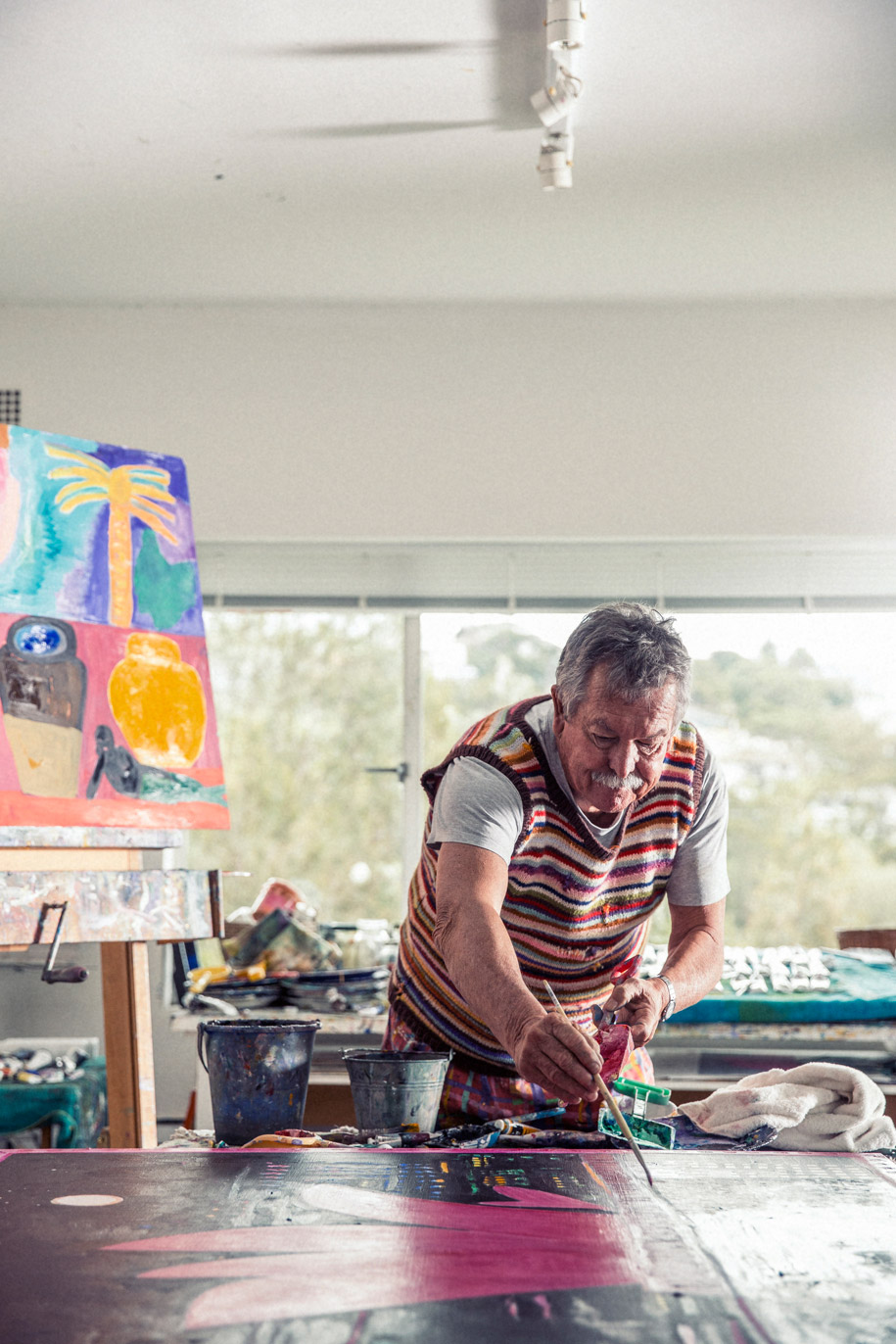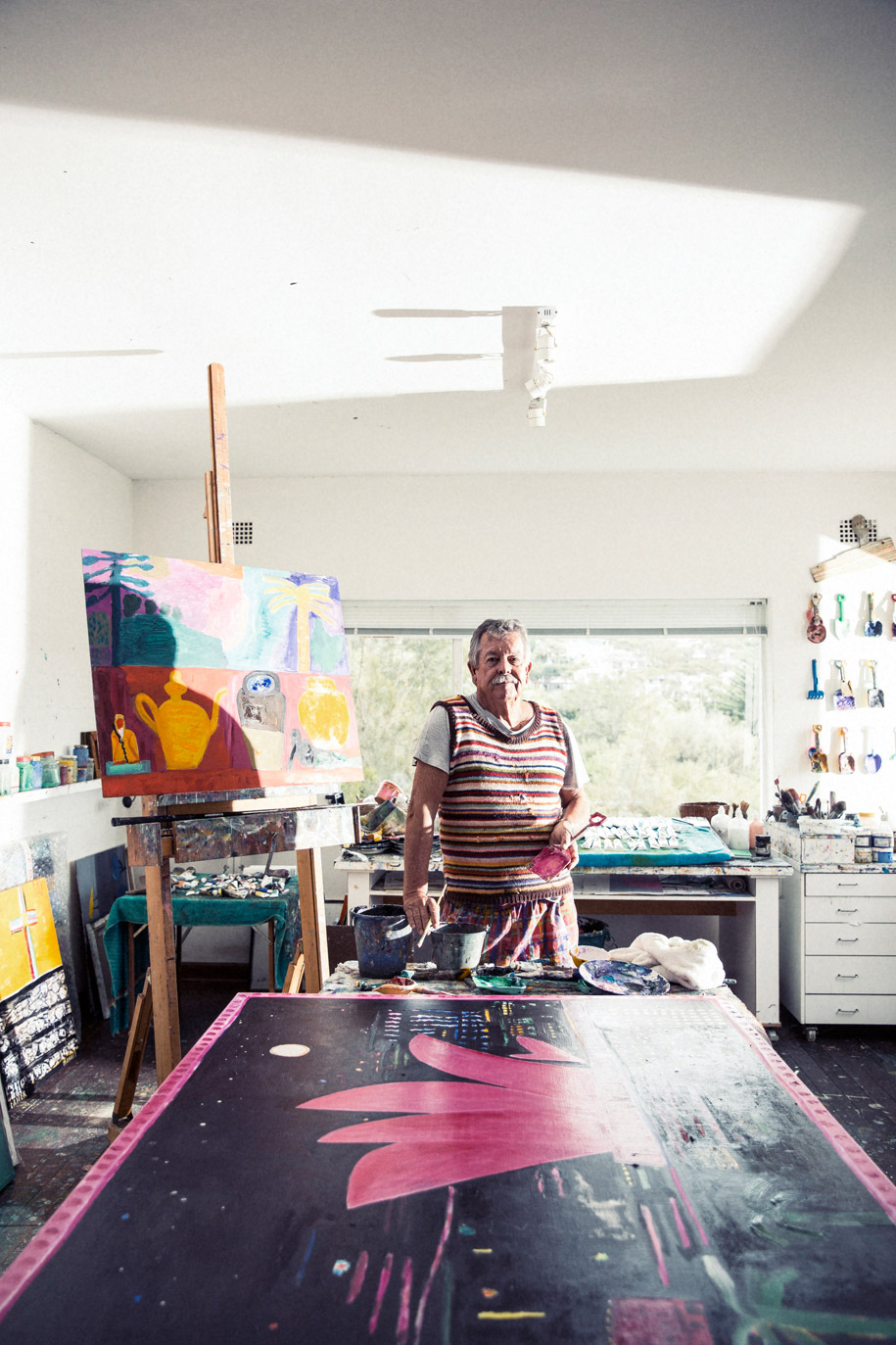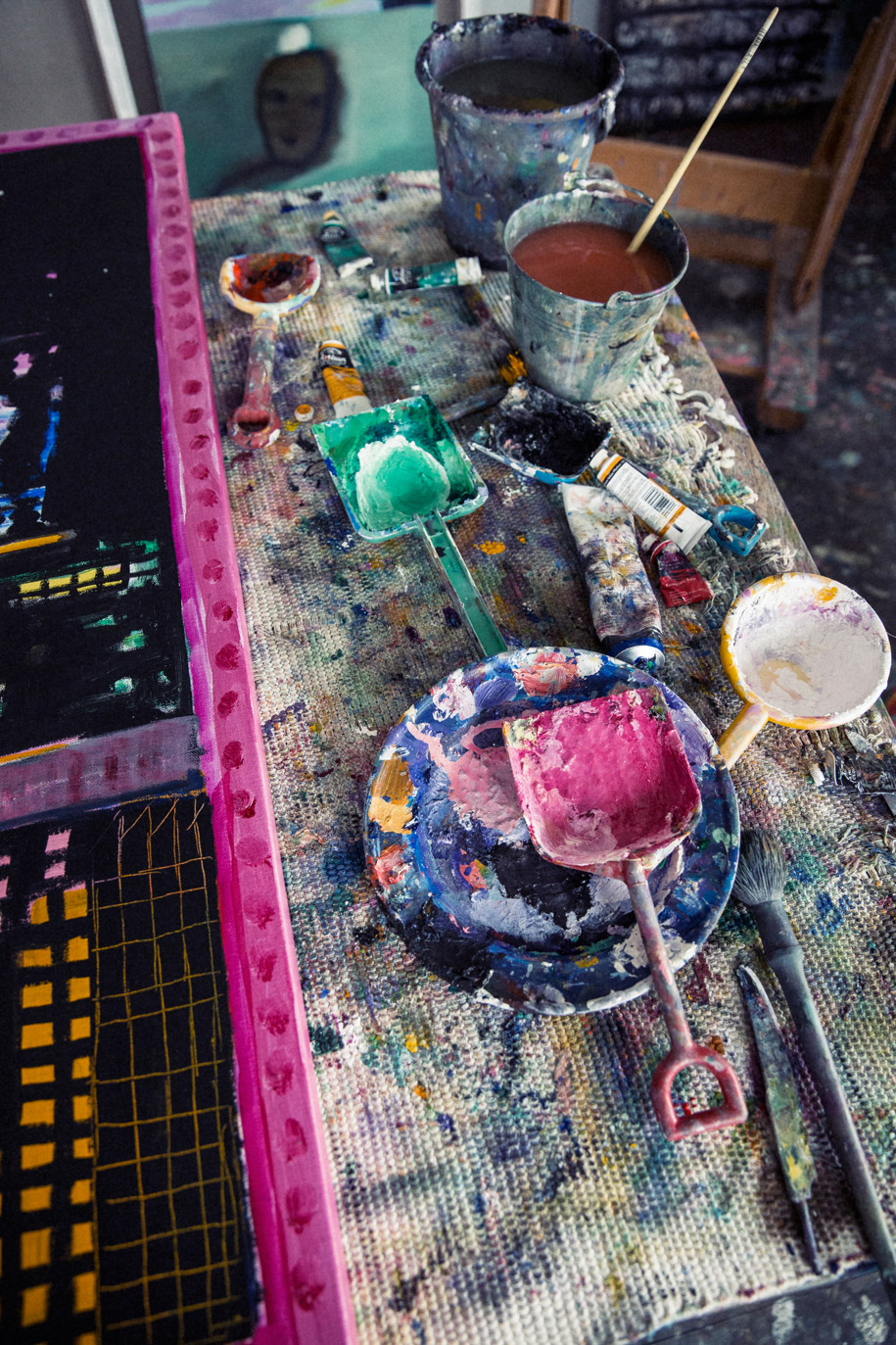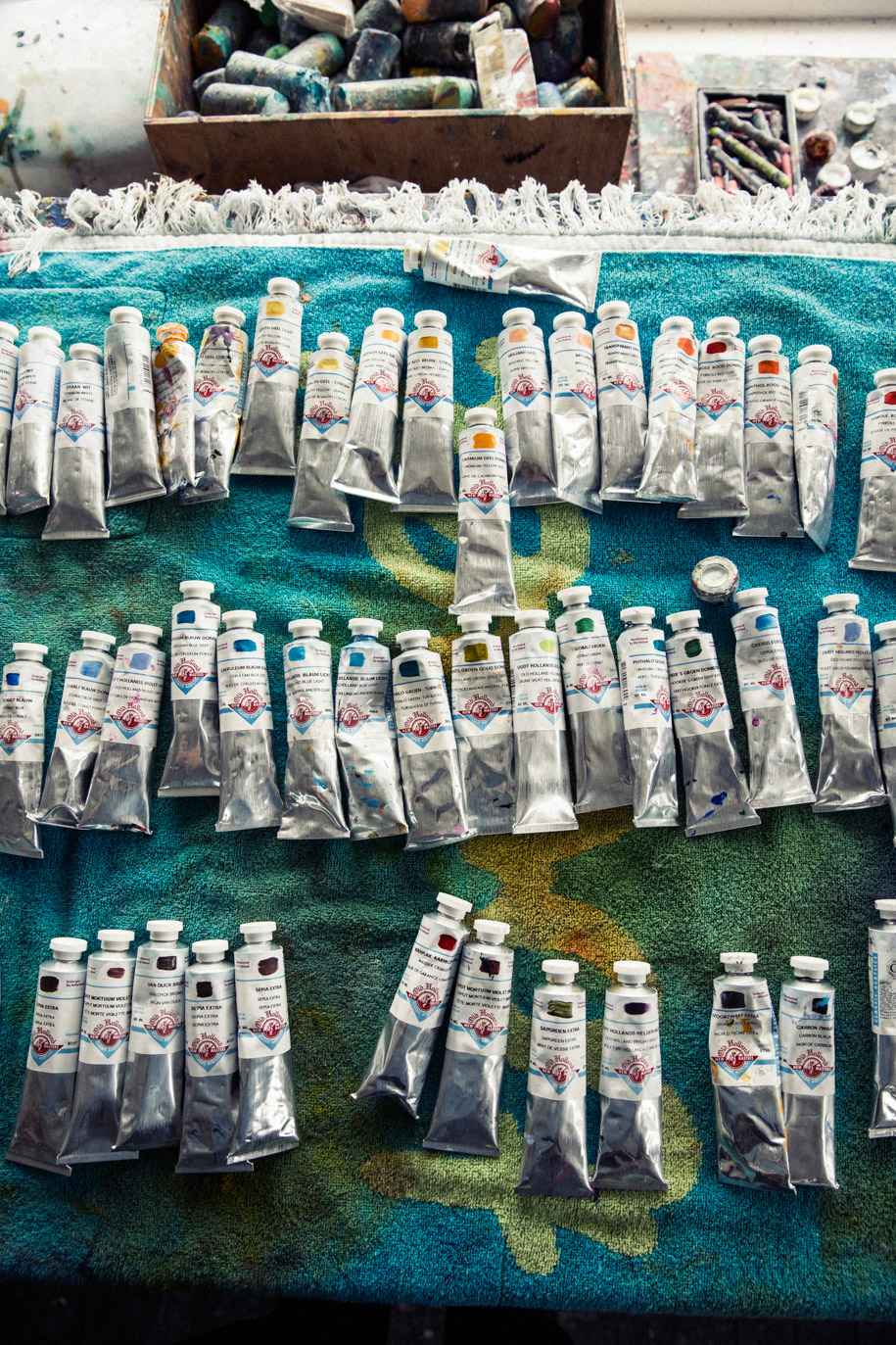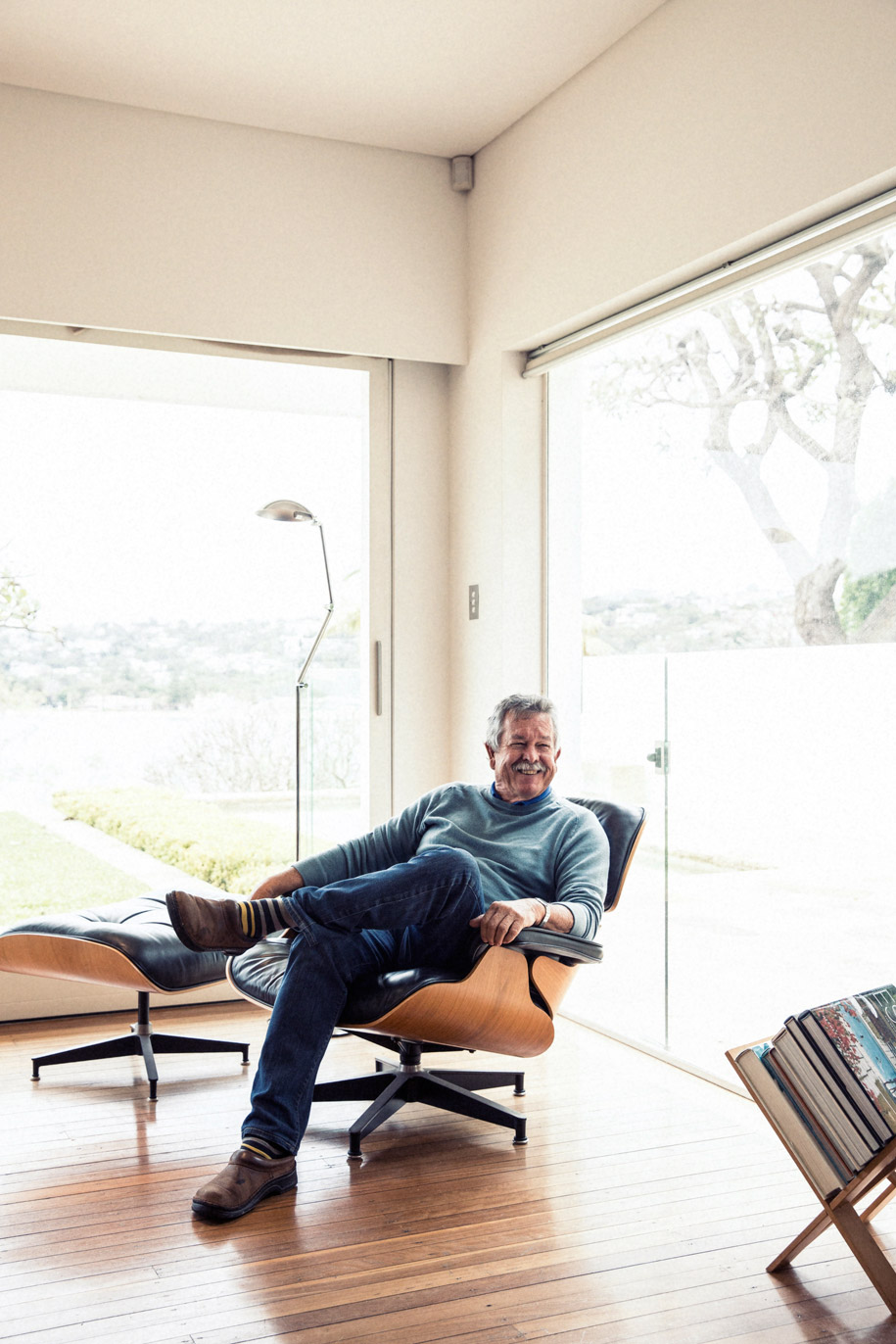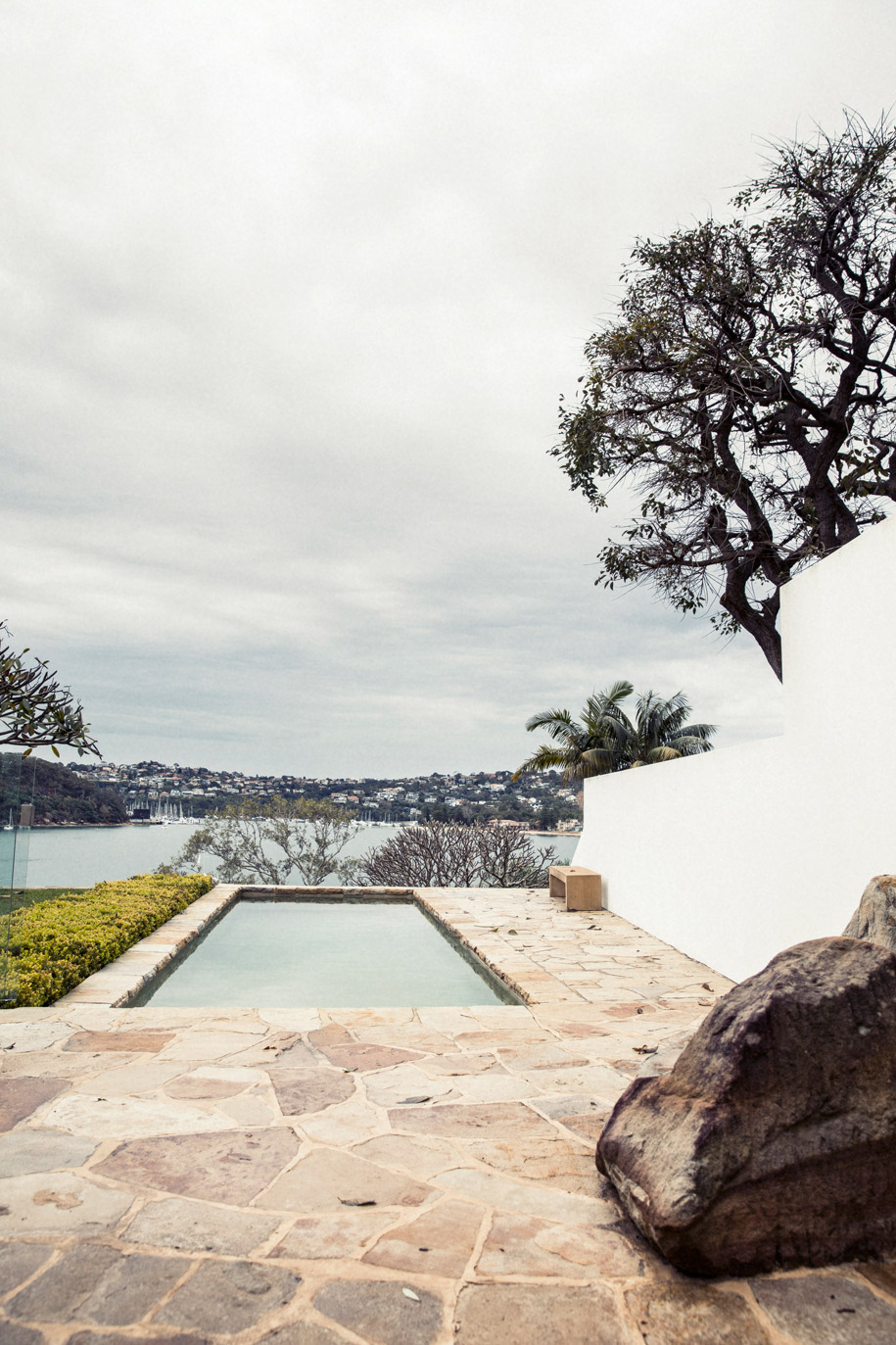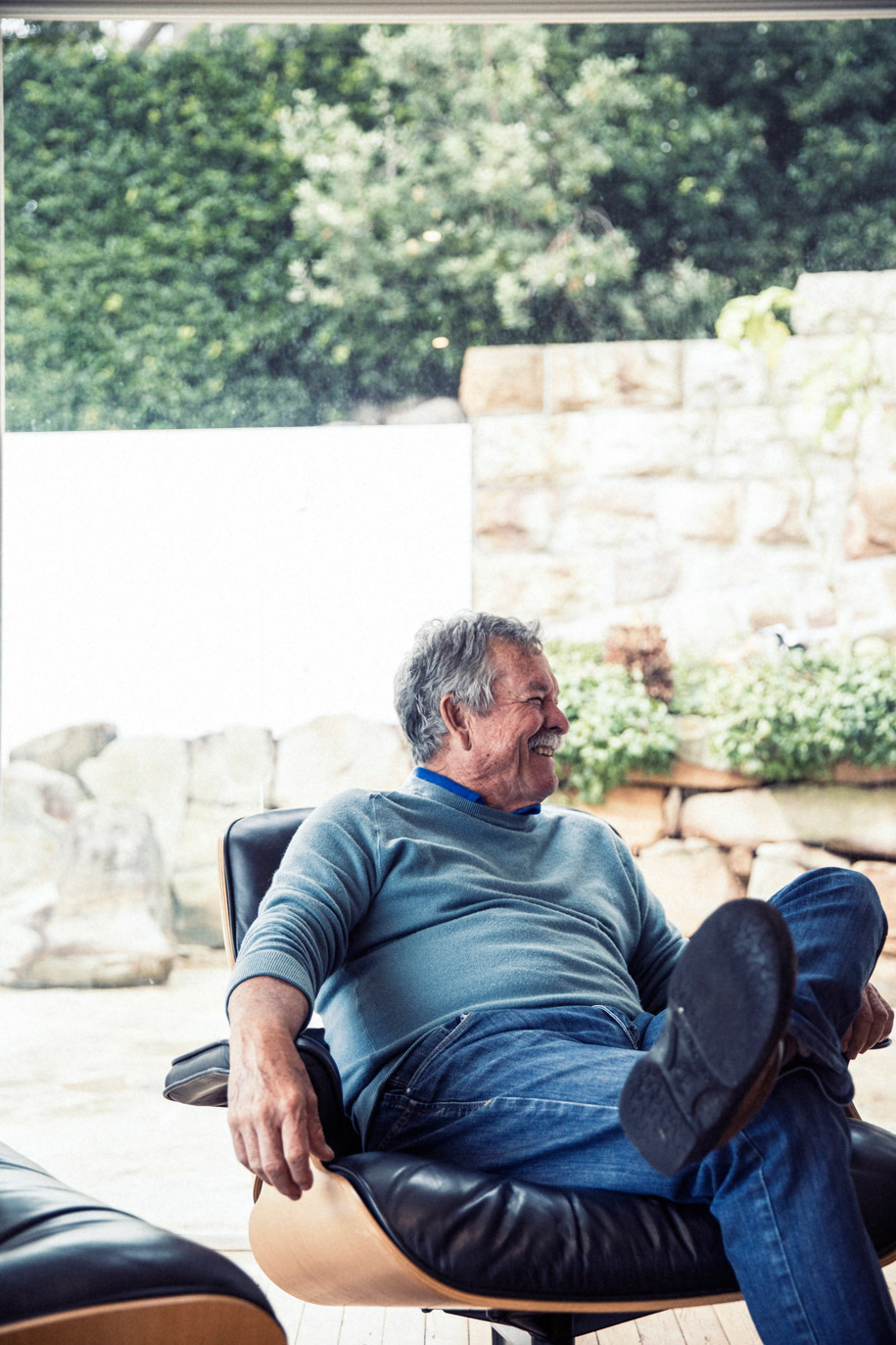 ---