Having called the place home for thirty years, this was not John Wardle's first renovation of Kew Residence. In fact, this marks the architect's third iteration of alts and ads to his own house. Brought on by the family home becoming an empty nest the latest refurbishment seized the opportunity to tailor spaces to display a sentimental collection of objects and artwork while reconfiguring spaces for socialisation and retreat.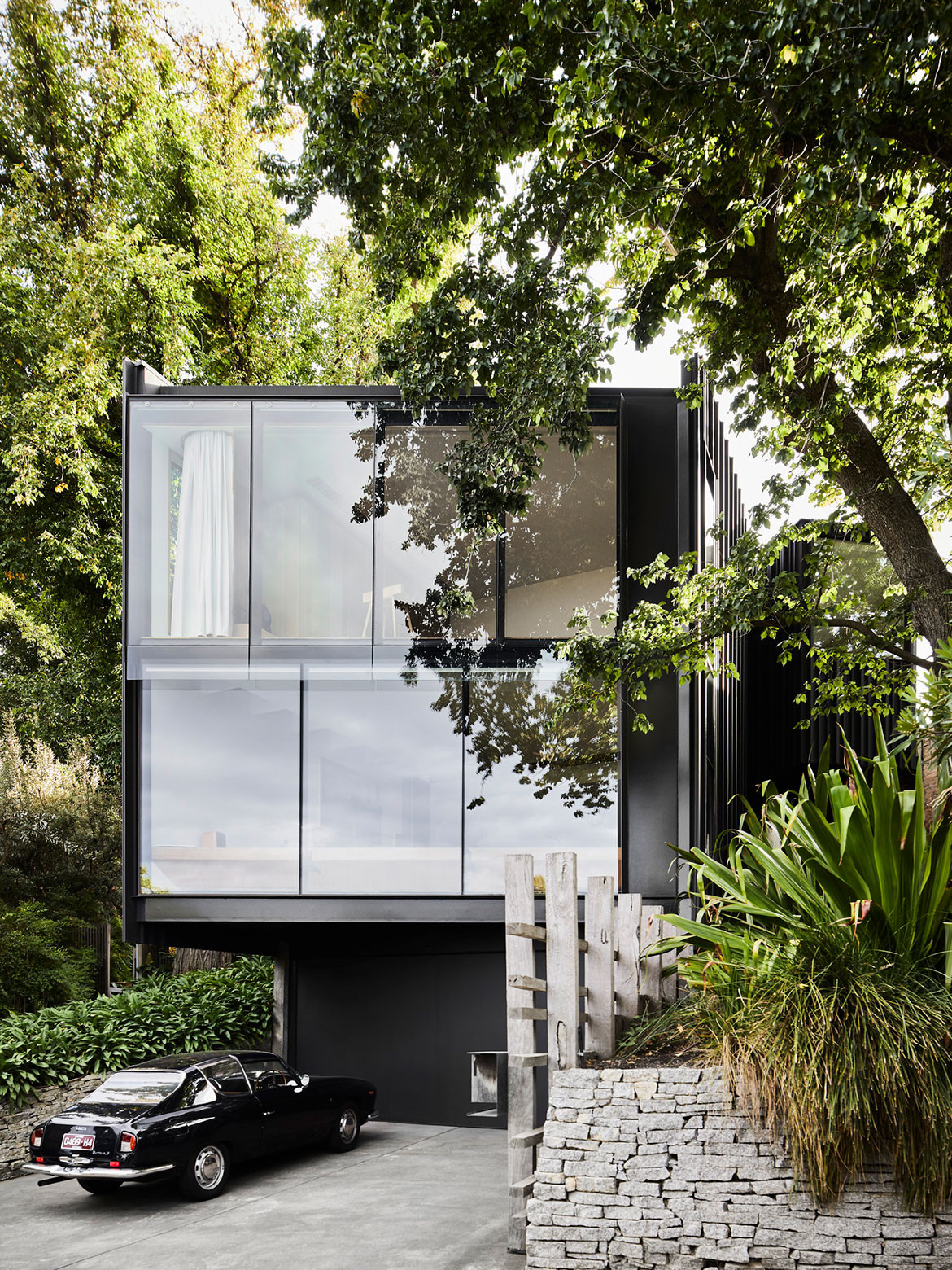 Practically speaking, the brief called for an upgrade in thermal efficiency as well as alterations to be made to accommodate for John and his wife, Susan, to age in place. But there's sentiment behind the project too. Key to the renovation was the desire to showcase an eclectic array of art, objects, materials and fittings — sentimental items that detail the story of John and Susan's life — duly on display.
As an architect, fine craftsmanship is one of John's greatest passions, as is evidenced throughout the new and improved Kew Residence. Using timber as the primary material, the refurbishment celebrates the value of the handmade through unique moments of custom designed and finely crafted joinery and furniture. A neutral palette of tones is used throughout, creating a simple backdrop, against which an extensive collection of art and objects add colour, pattern and texture in moments of personality throughout.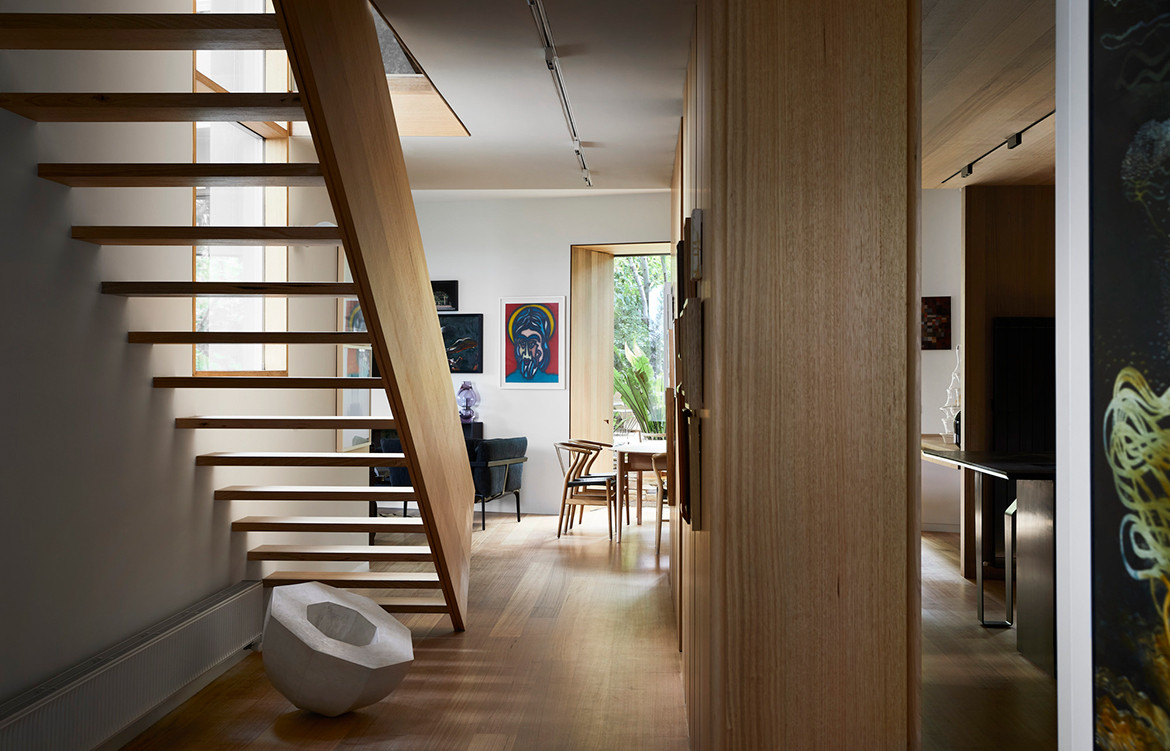 A generous study lined in Victorian ash overlooks a leafy garden. On one side of the room is a collection of ceramics, opposed by a vast built in bookcase. Timber cladding seamlessly spans from floor to walls to joinery, forming a delightful cocoon of materiality. A window seat in one of the corners pays tribute to that in Louis Kahn's Fisher House, something admired by John since being a student of architecture.
The house's mood is at its deepest in the enigmatic open plan kitchen. Quartzite benchtops, charcoal toned cabinetry and folded steel shelves, partly obscured by smoked glass, are backed by dark concave mosaics, by Japanese manufacturer Wakei. Used as both a material finish and a coveted collection item, handmade Japanese tiles appear once again in Kew Residence, and in a particularly rare form. Resurrected from a rare sample found in a factory in Taijimi, Japan, especially for John Wardle's house, the glazed tiles used in the newly added powder room aptly express a penchant for handmade details and items of irregularity.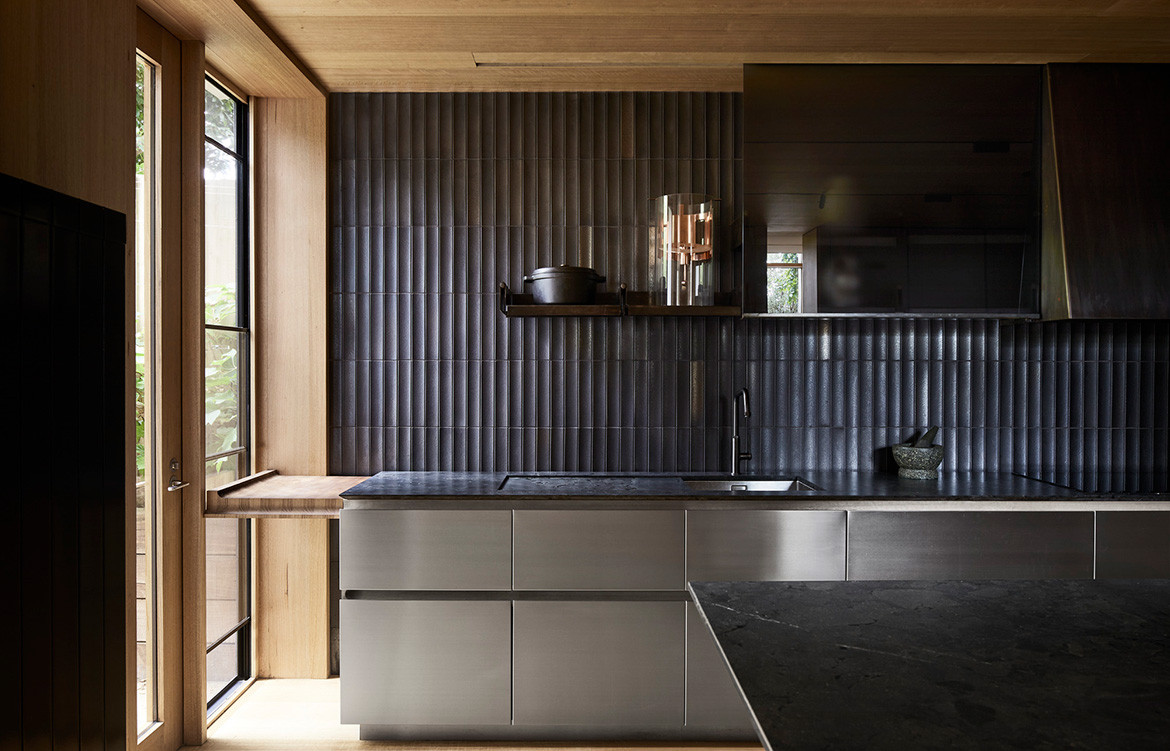 Bespoke elements become Kew Residence in its third evolution — the joinery throughout being one of them. Designed by John himself and precisely constructed by a team of builder-craftspeople, the carpentry has rationality to the nth. Ergonomically intuitive and aesthetically seamless, the custom fittings are distinguished by features of high usability, such as concealed sliding panels, incised door pulls, hidden cupboards and built in shelving.
Responding to the pointy end of the brief, John Wardle's house, Kew Residence, has undergone a complete renovation — speaking in specs, that consummates 382 square metres of residence, spread across three storeys. In the interest of increasing its thermal efficiency, the house was brought back to bare stud, receiving upgrades to all walls, floors and ceilings. Windows were all re-glazed to insulated double glazed units and included new seals to all doors and panels. A new lift now connects all floors, making a proactive and considered move to address the promise of age.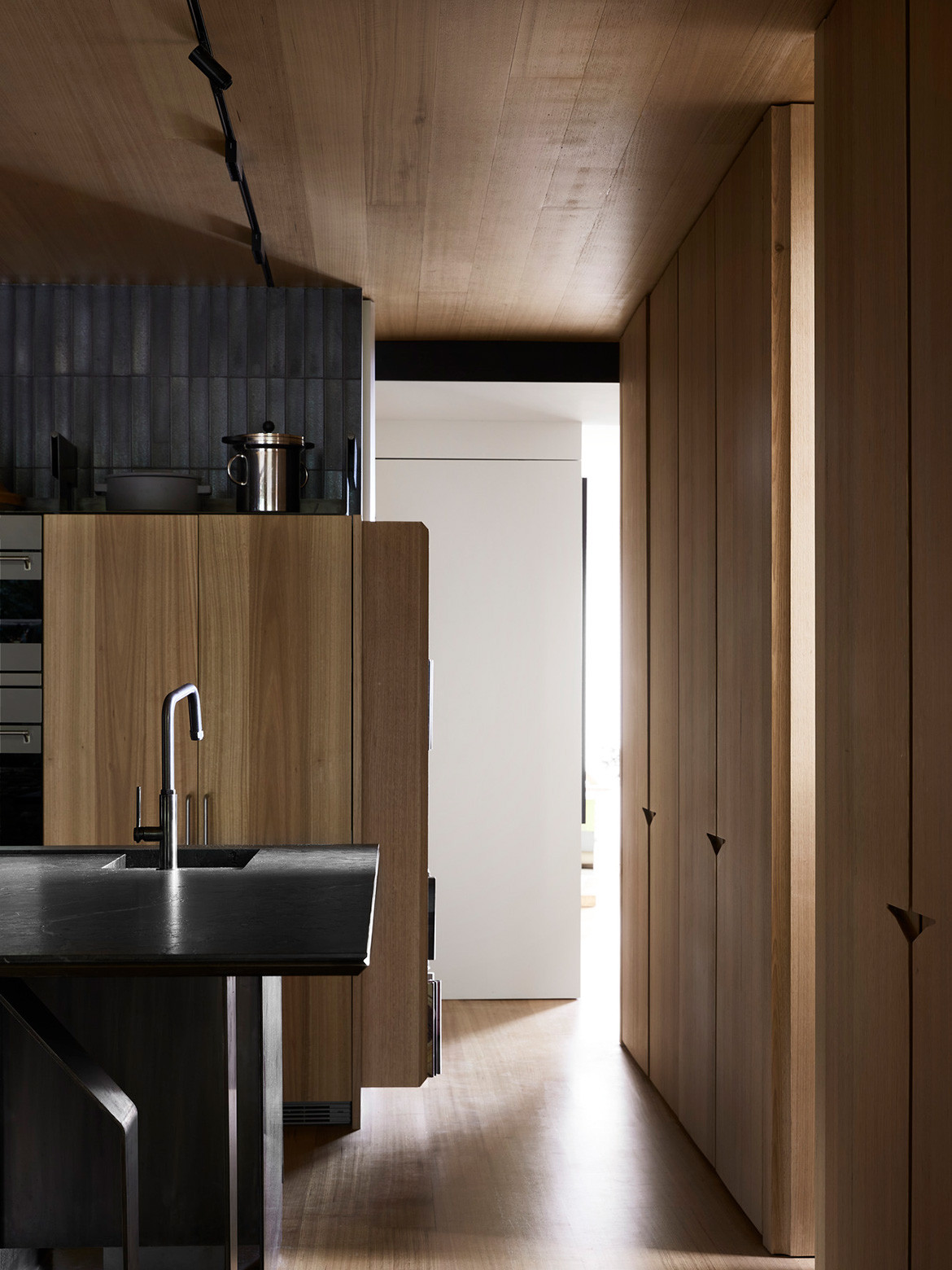 Living by the renowned words of William Morris, John Wardle has filled his home with objects of purpose and beauty, collected throughout his life and travels, now aptly displayed through the meticulous curation of space. Now in its third iteration, Kew Residence expresses John's passion for fine craftsmanship at every turn.
John Wardle Architects
johnwardlearchitects.com
Photography by Sharyn Cairns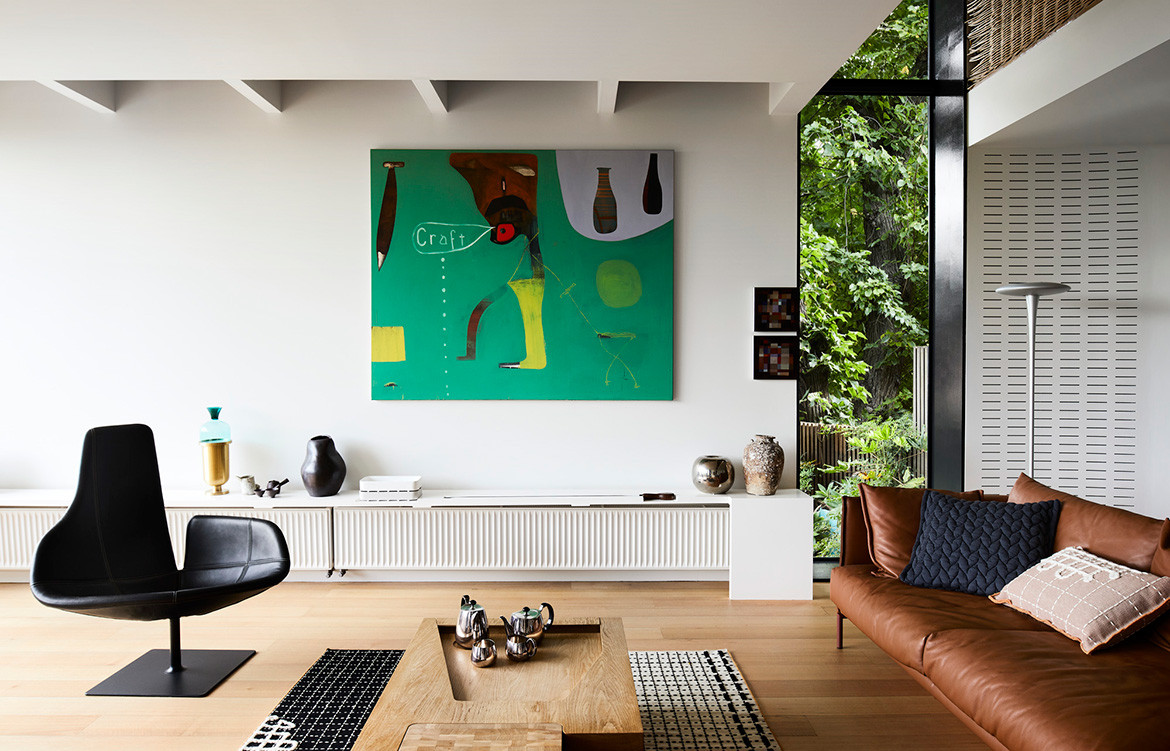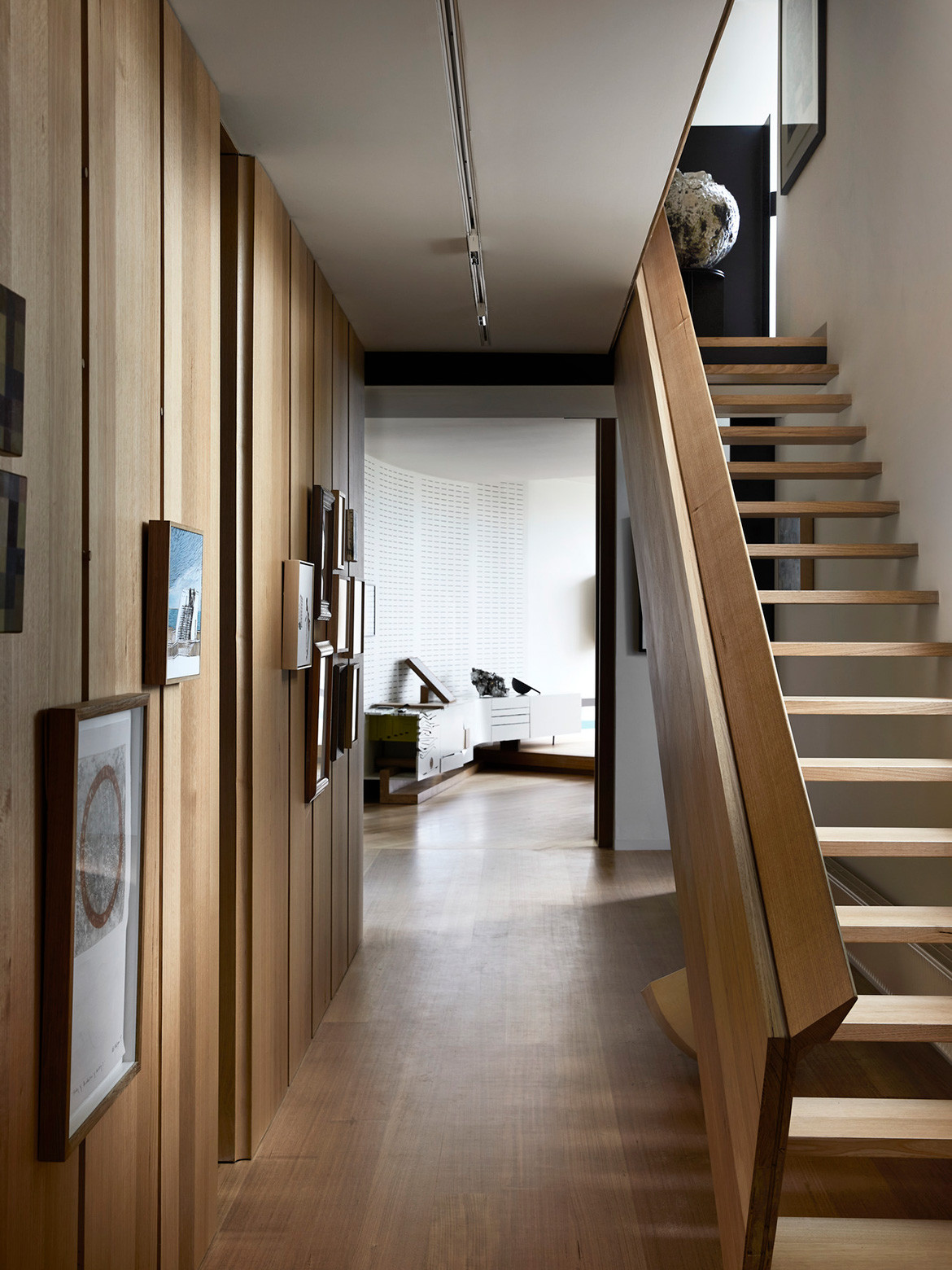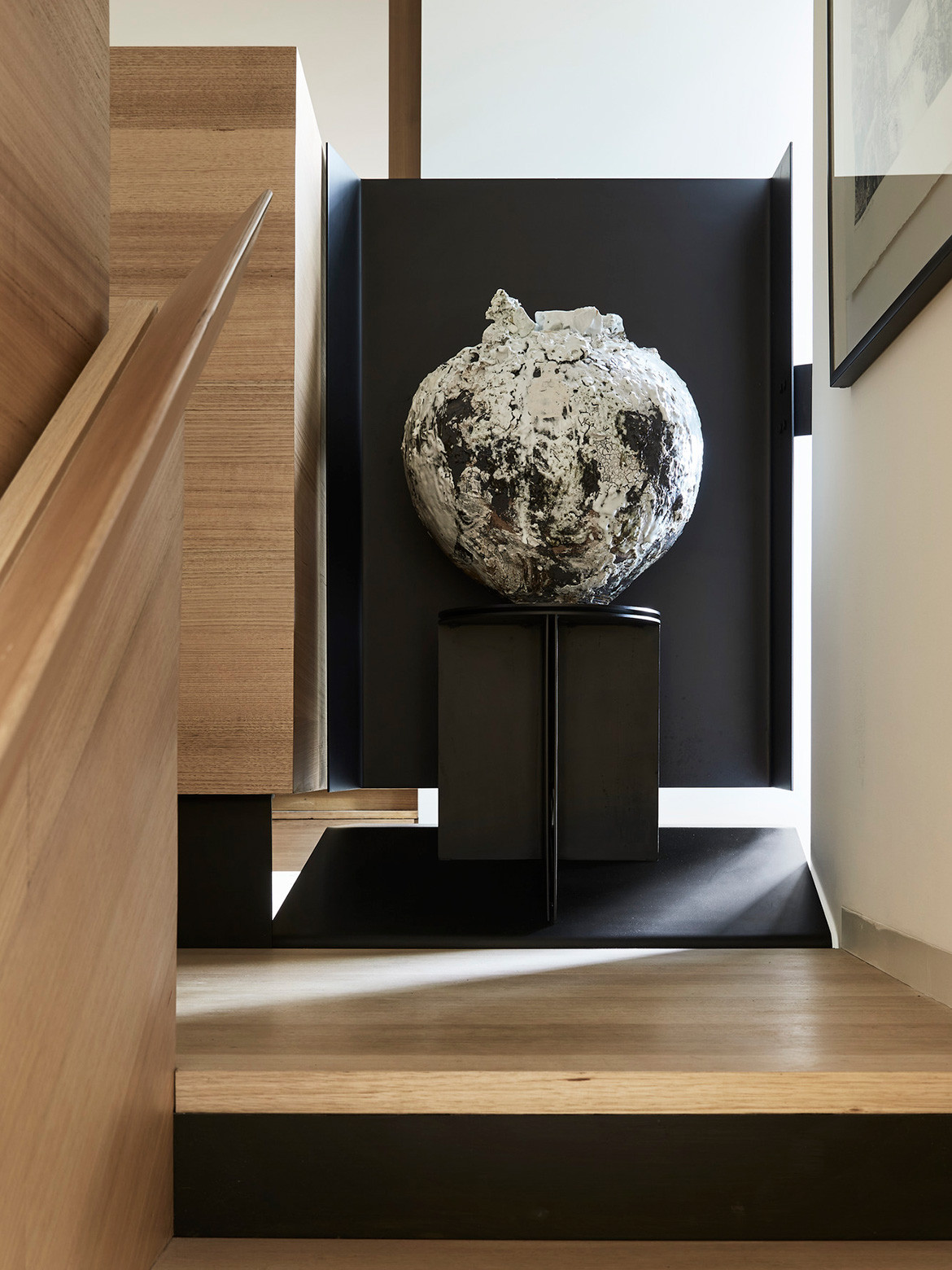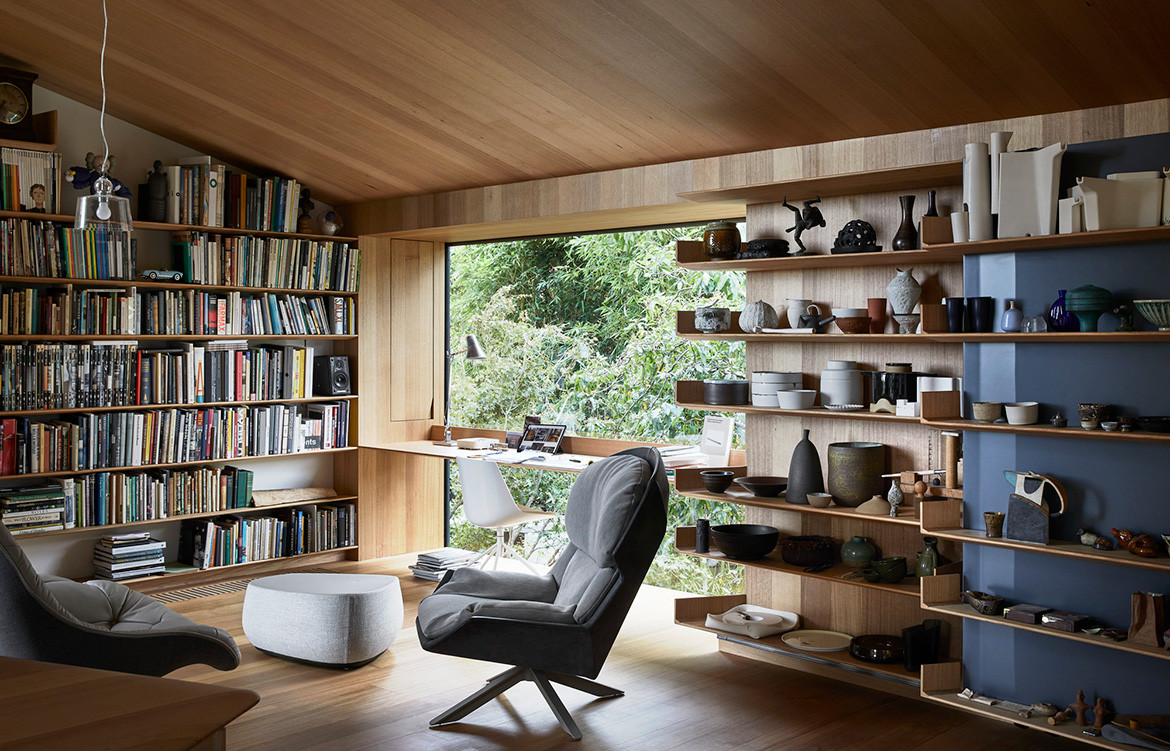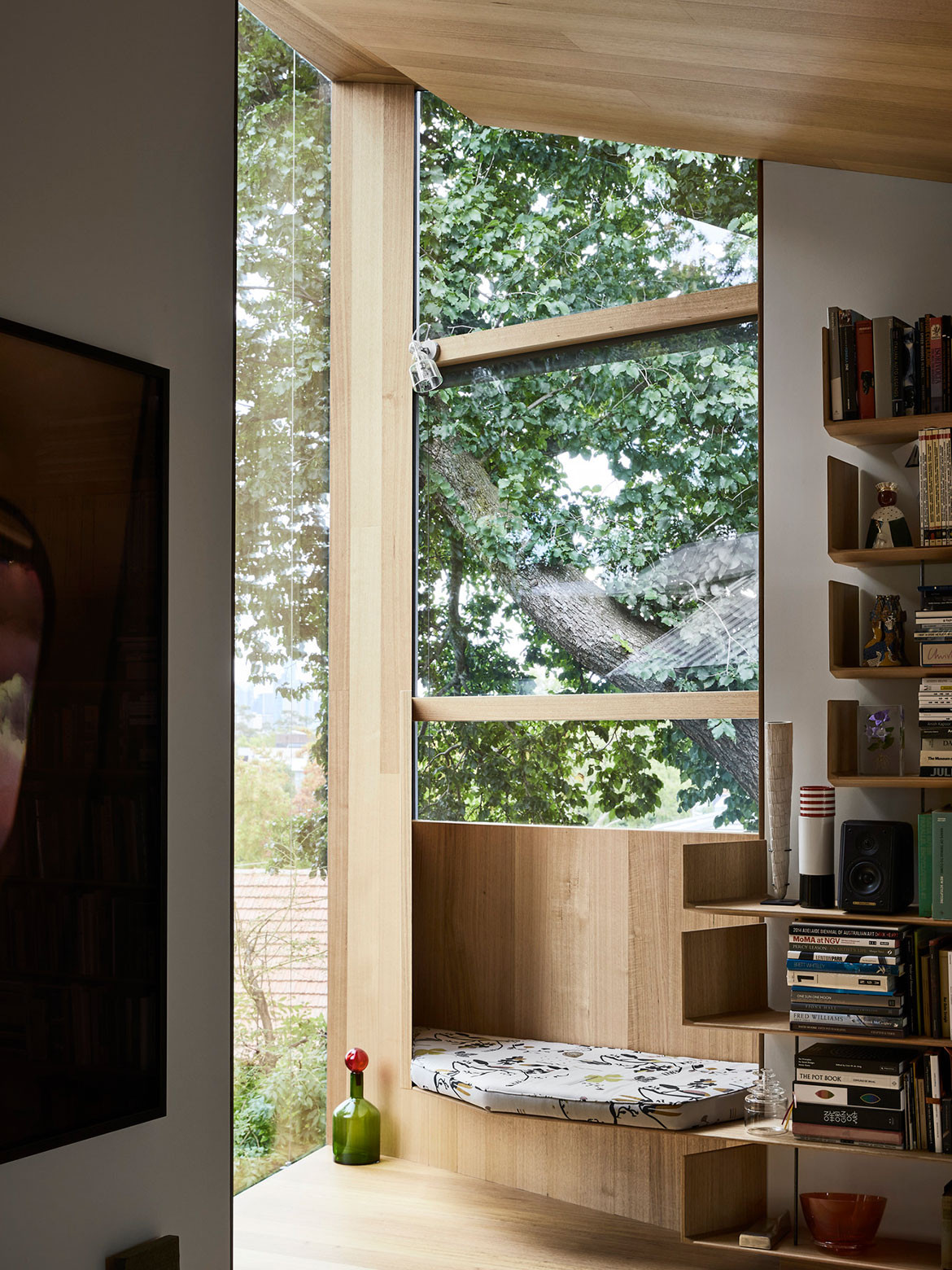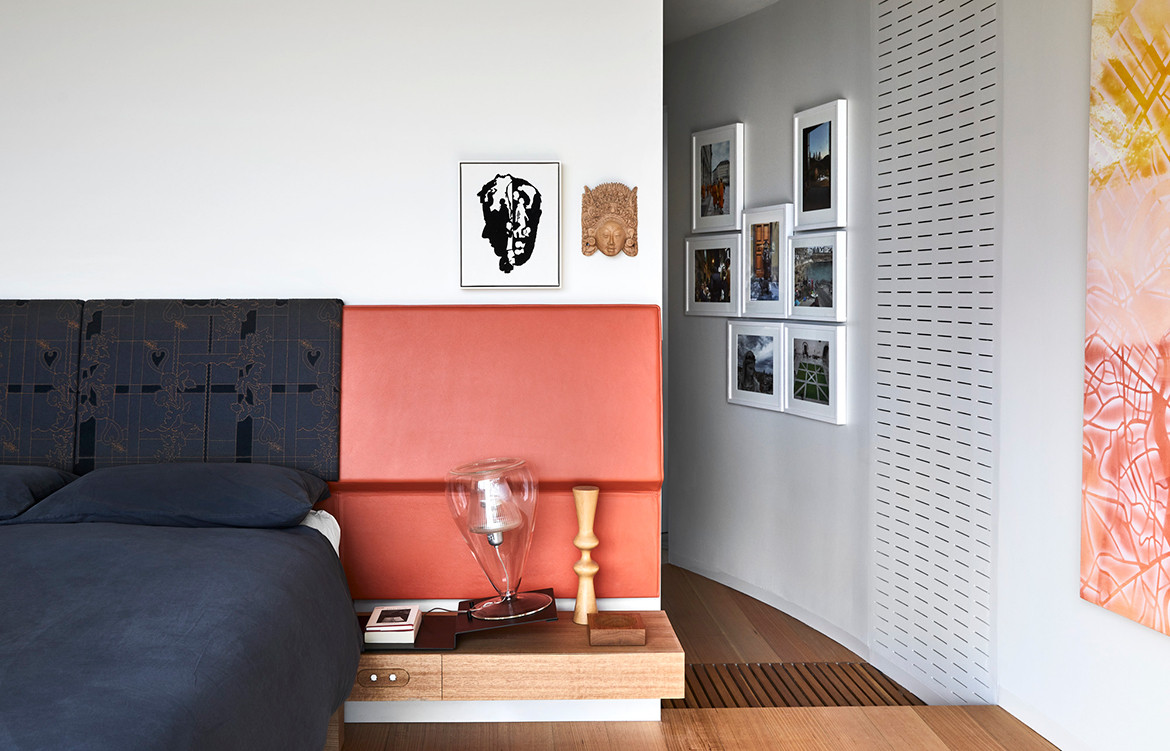 ---