The idea of the beach shack may traditionally describe a fibro abode heavy on the tropical print, but today's most in-demand coastal dwellings are those that employ varying shades of white with crisp architecture to create spaces of relaxed luxury.
Coastal style today certainly favours the light and breezy – with white hues the evidently influential colour of choice for Byron's star boutique options. Atlantic Byron Bay is the perfect example – a whitewash timber hotel run by couple Kimberley Amos and Stephen Eakin. The multi-tiered building that stands today was formed via the remodelling of a collection of weatherboard cottages featuring communal kitchens, living spaces and a converted American Airstream trailer in its backyard. With an artist forming one half of the couple behind the establishment it's little surprise that the space is now one of the most Insta-famous venues out there.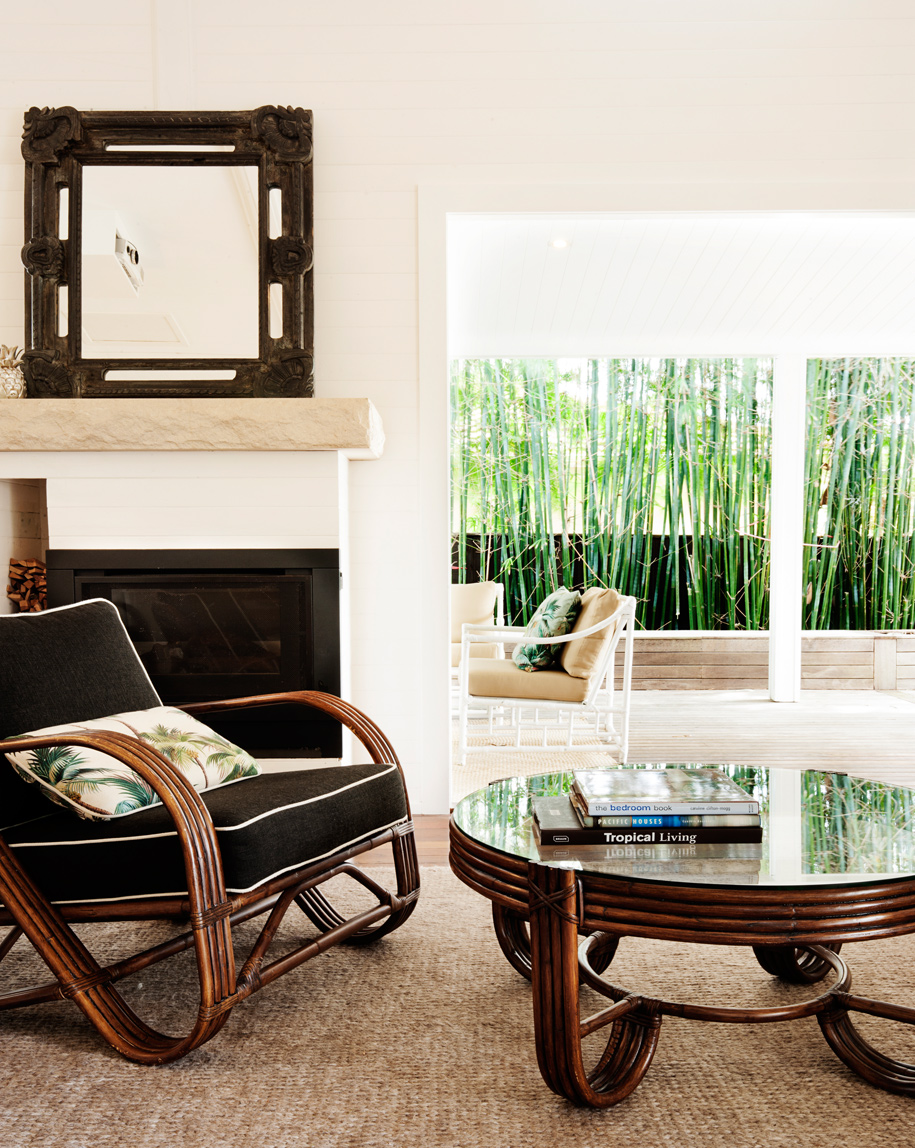 While the merging of existing houses can be an intimidating task, the couple approached the design challenge with an open mind and a clearly Scandinavian-inspired interpretation of the beach shack. What results is a sleek conversion of white timber, charcoal accents, with wicker and tiled incorporated into lighting and cabinetry as statement pieces.
A similarly sleek bar bohemian approach to design has been incorporated into interior stylist Tahliah Lowry's portfolio of Byron properties which are known as Byron Beach Abodes and include spaces The Chapel, The Cottage, The House and The Villas. With the majority of properties built and renovated by Lowry's family, design goals centred on preventing the spaces from feeling boring with sleek interiors adorned with furniture and design pieces collected from artisans and creatives from the surrounding region.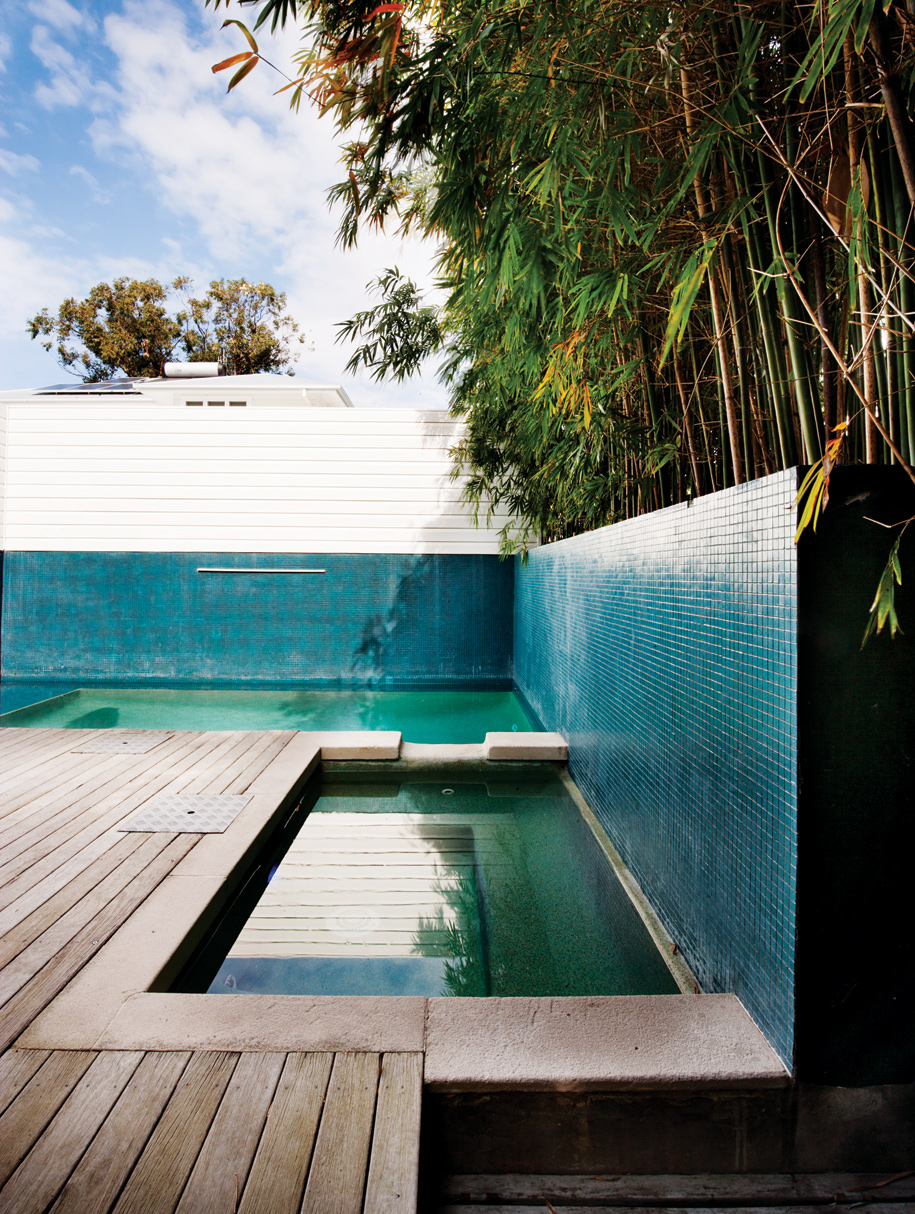 Lowry admits that key to modern beach accommodation is a clean palette, combined with unique accessories: "My design philosophy has always been mixing old and new. We always love to try to keep any original features, which retain the original character and charm of any existing home. We then love to add a fresh new feel with more modern touches, therefore creating a perfect balance."
It's this mishmash of modern and traditional, amongst an almost monochromatic colour palette that seems to define the modern beach shack. Lowry summarises what she wants to evoke in visitors as follows: "simplicity, comfort, and calming. I want people to walk in to a space and feel relaxed. And hopefully inspired!"
Atlantic Byron Bay
atlanticbyronbay.com.au
Byron Beach Abodes
byronbeachabodes.com.au
The Cottage – Photography by Marcus Walters
Byron Beach Abodes (The Chapel, The House and The Villas) Jessie Prince Photography.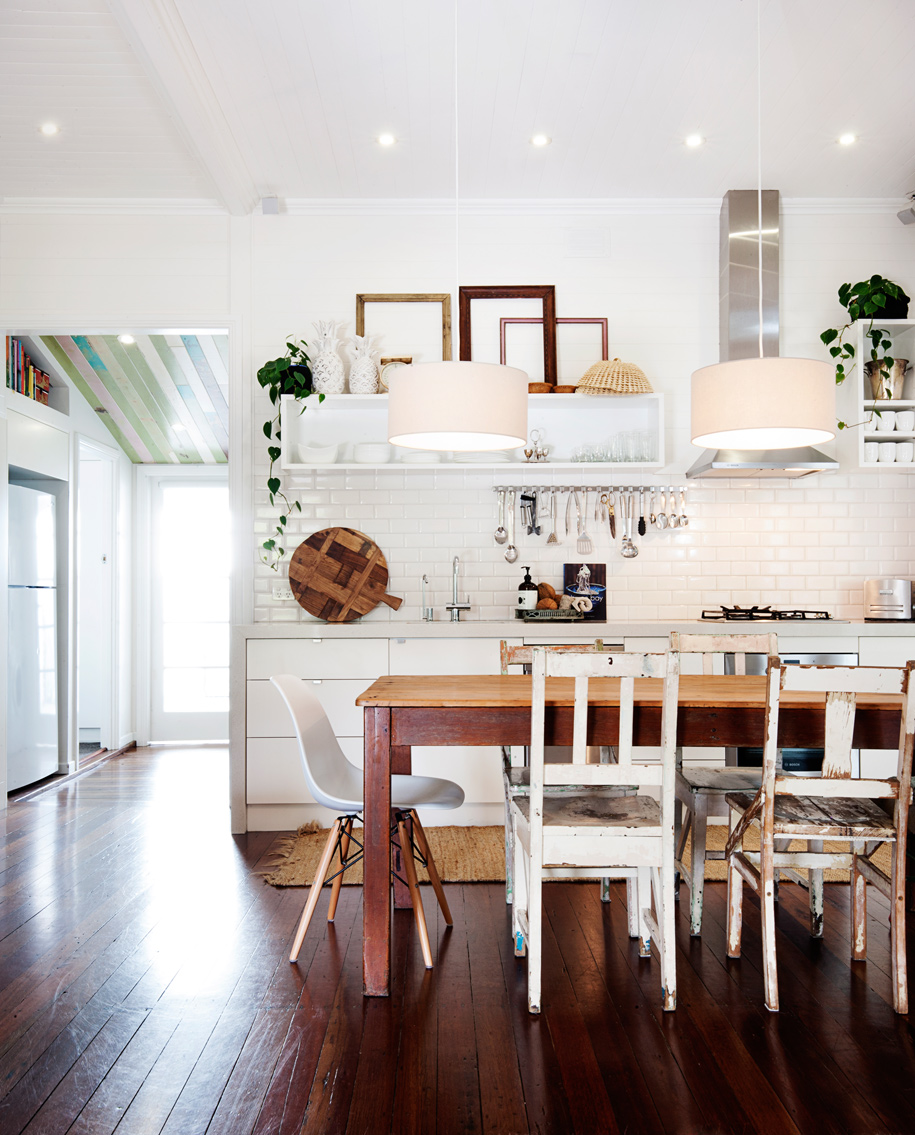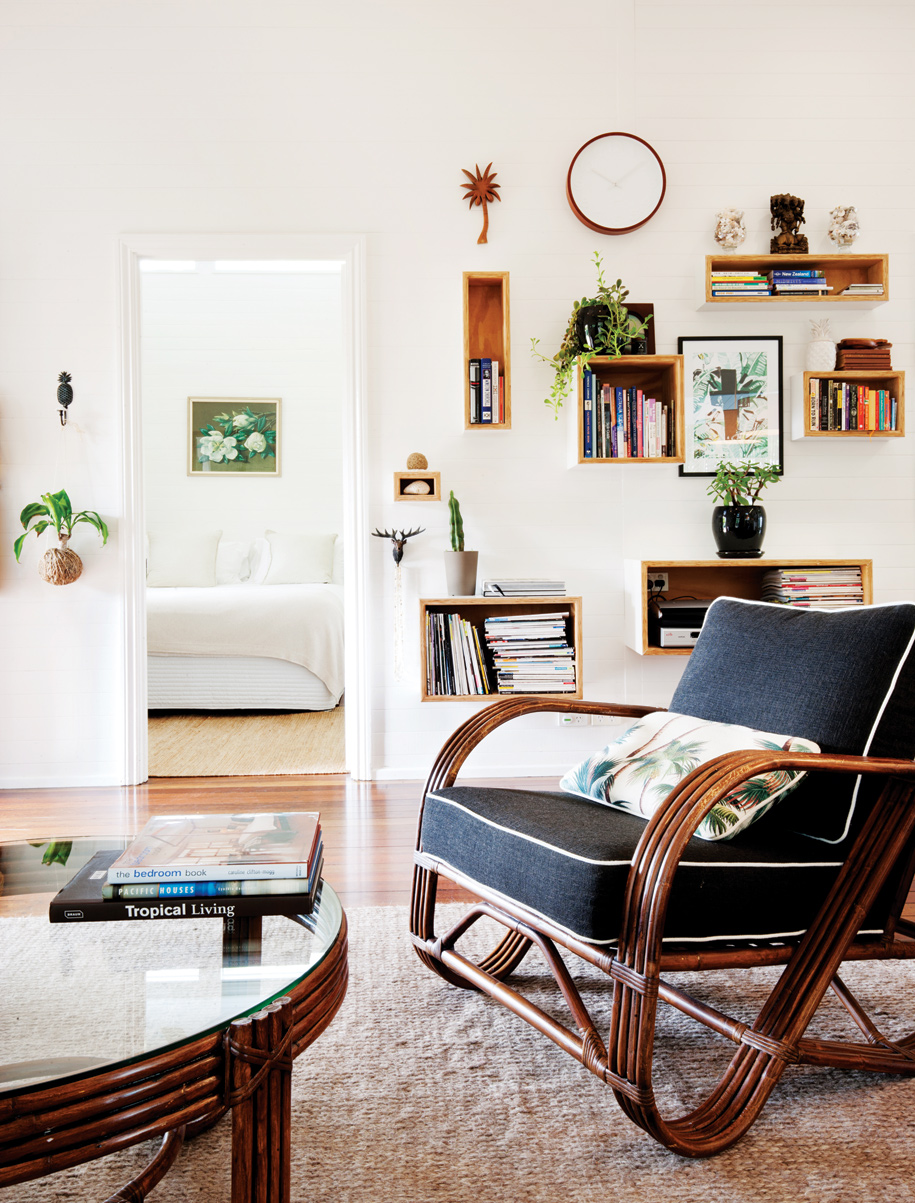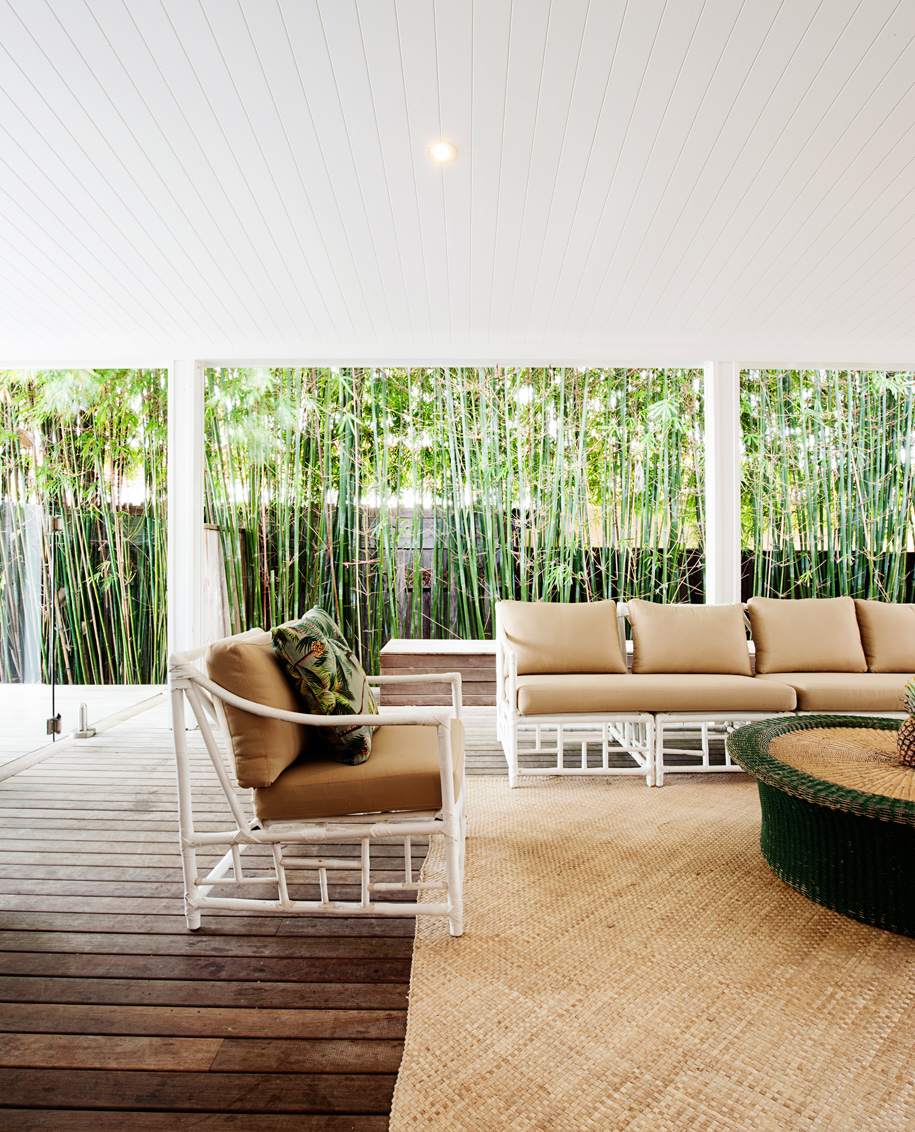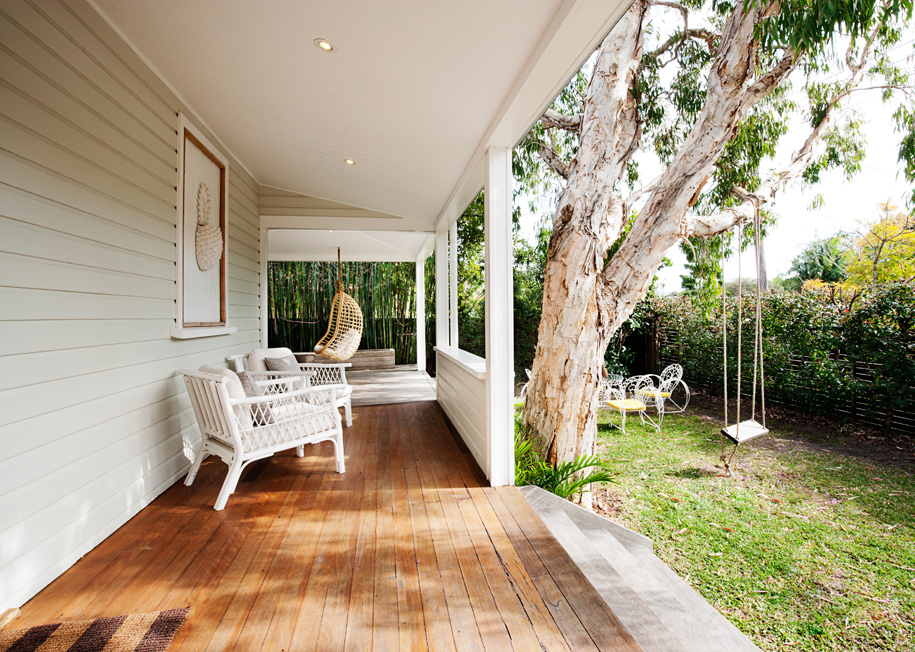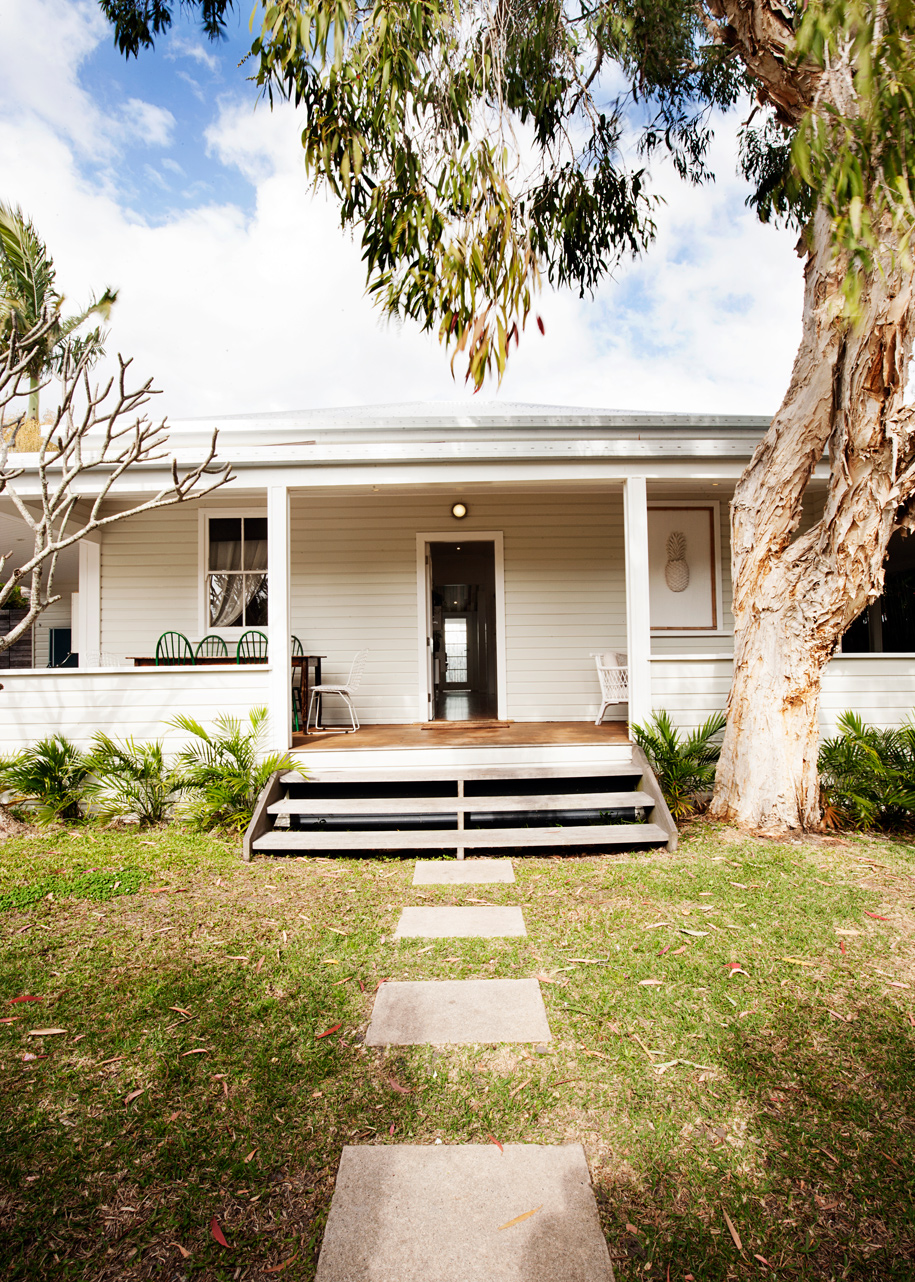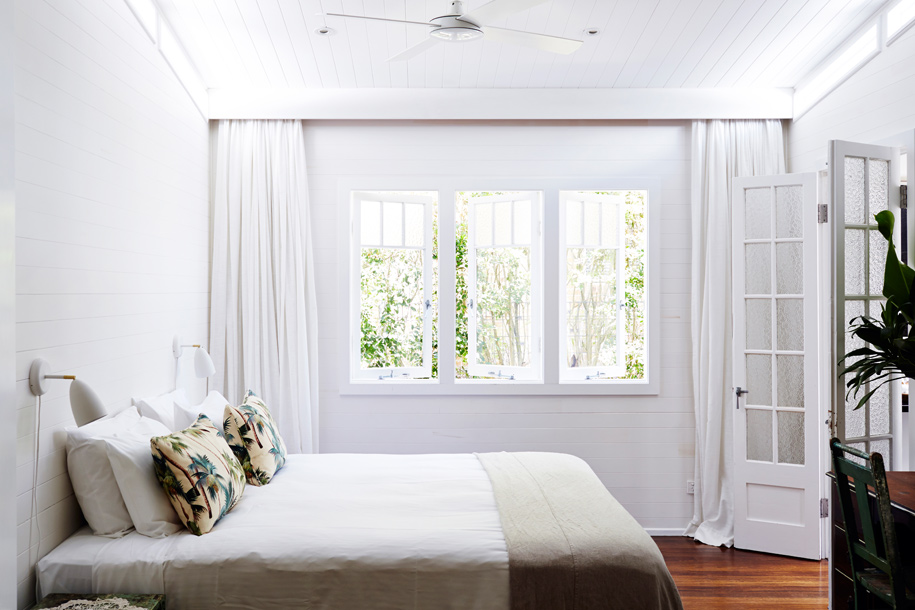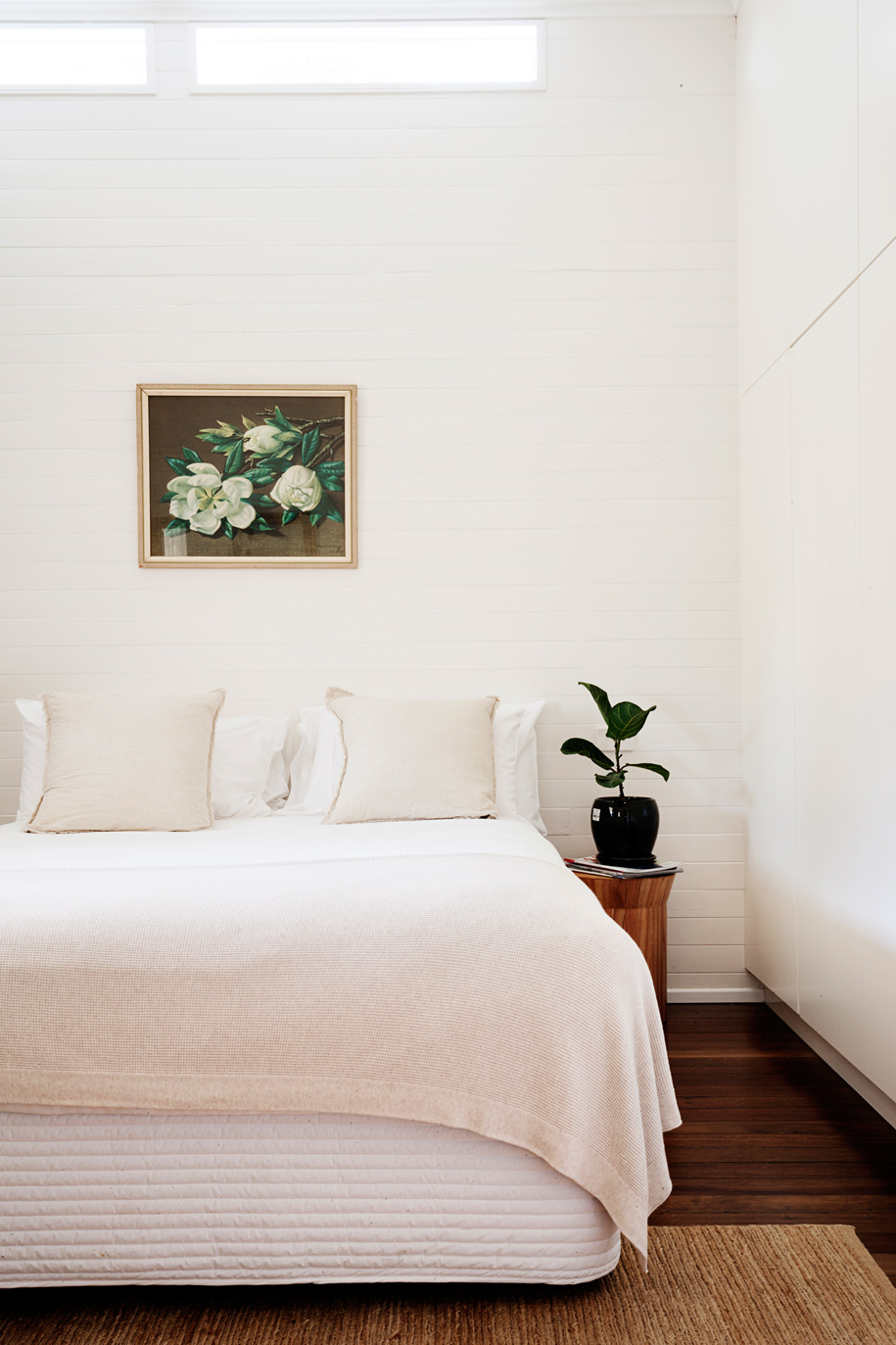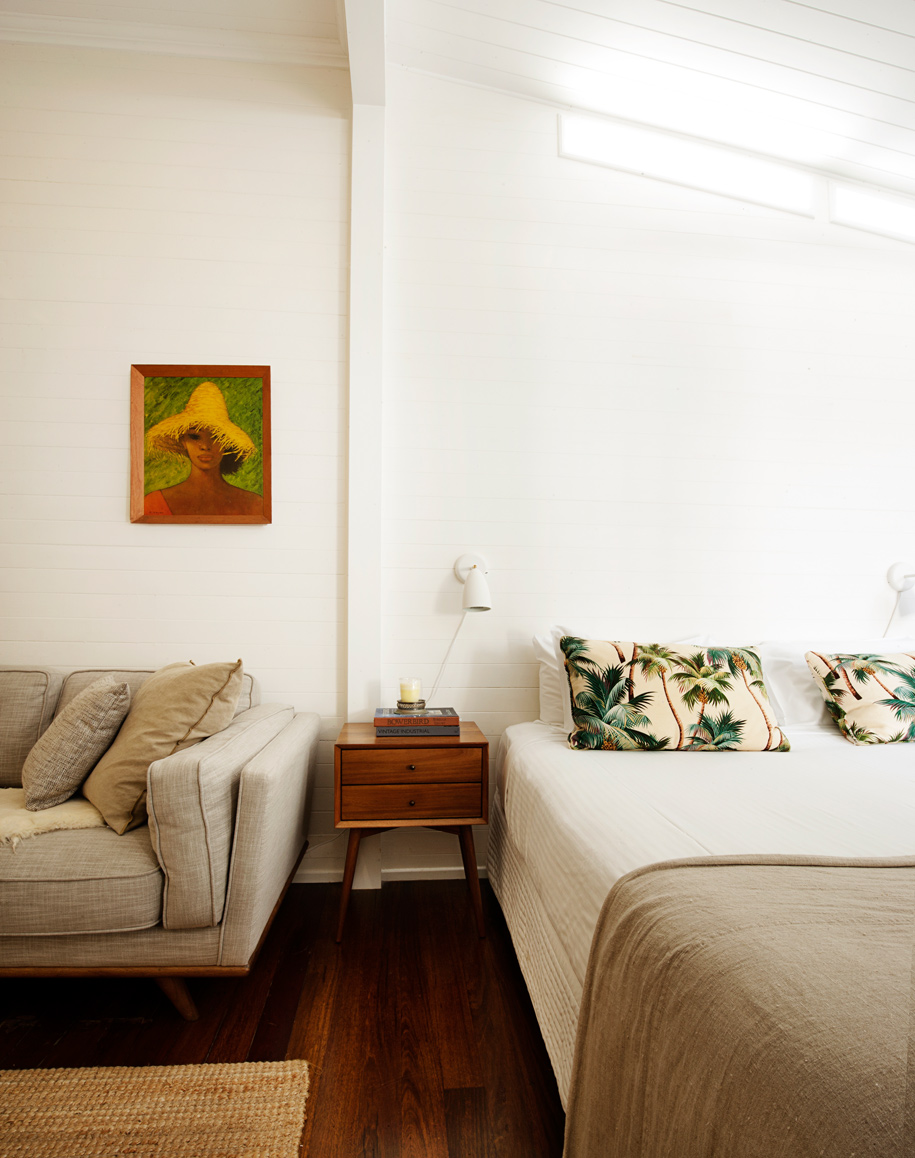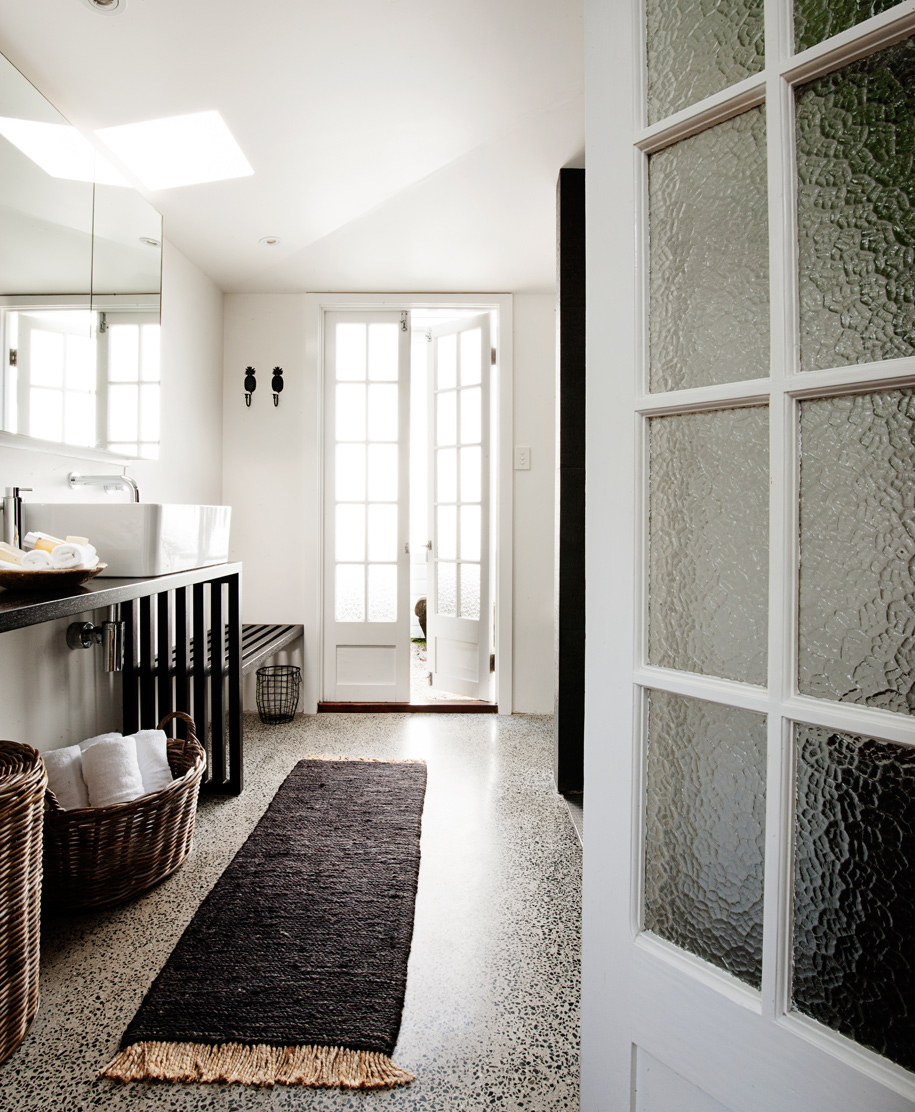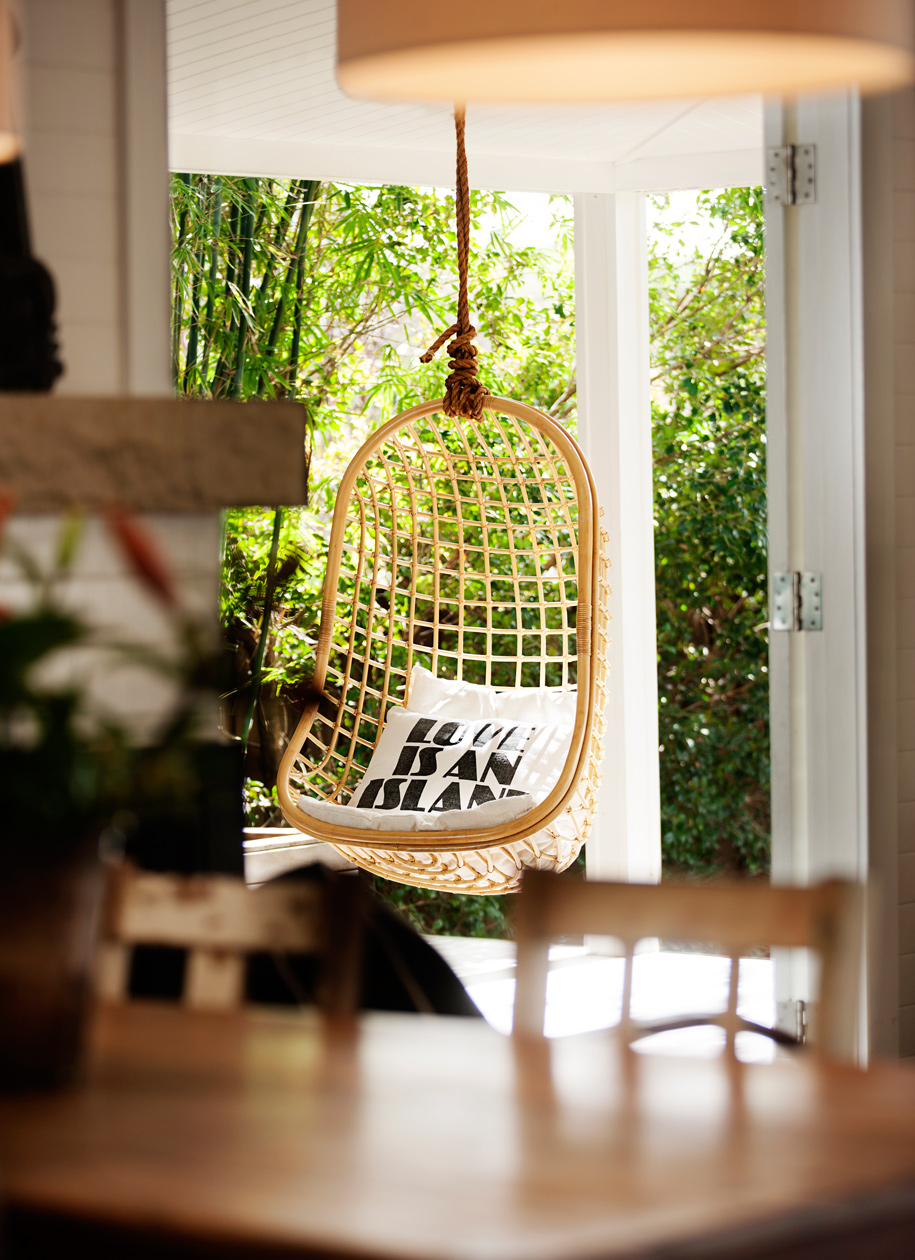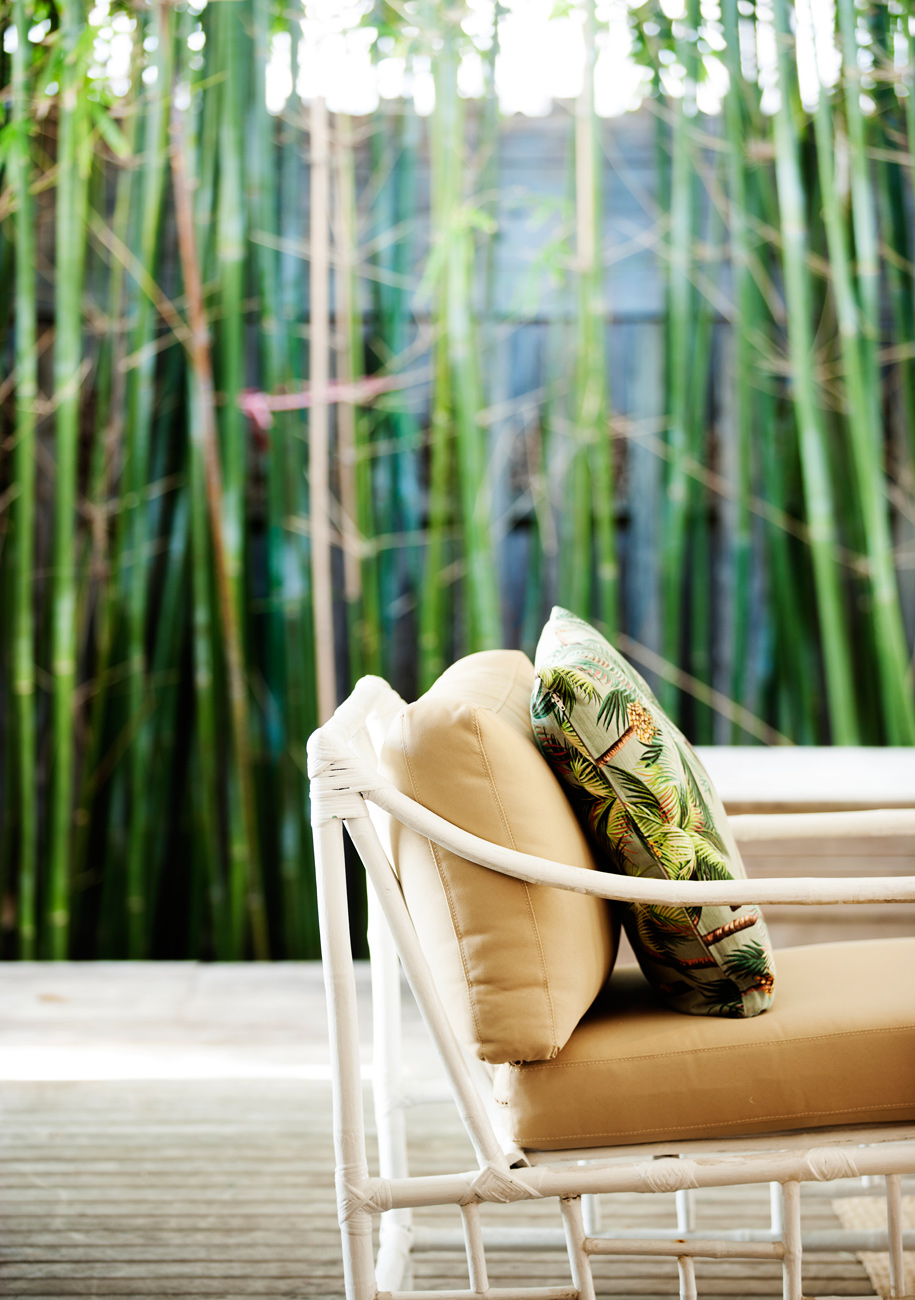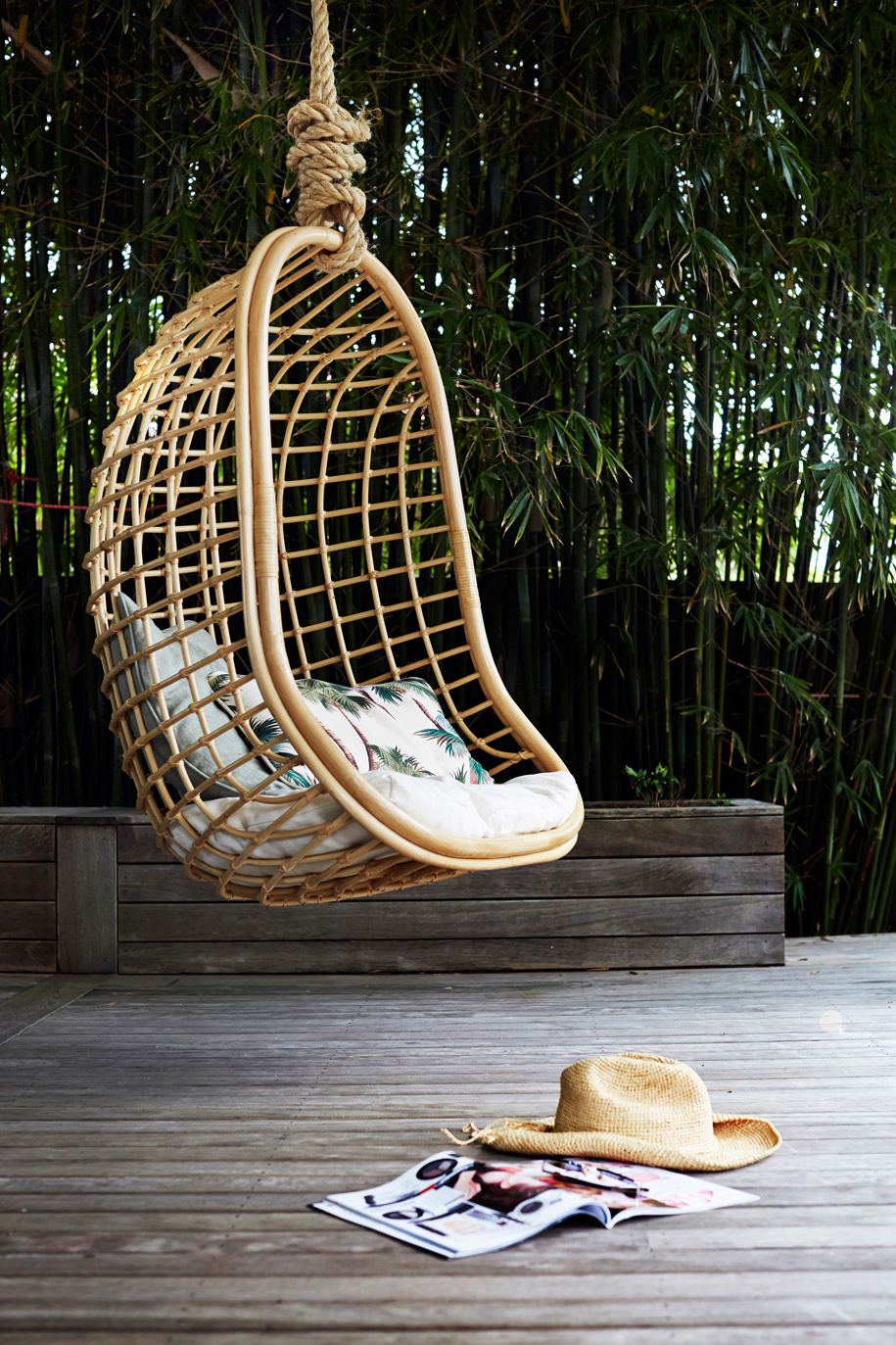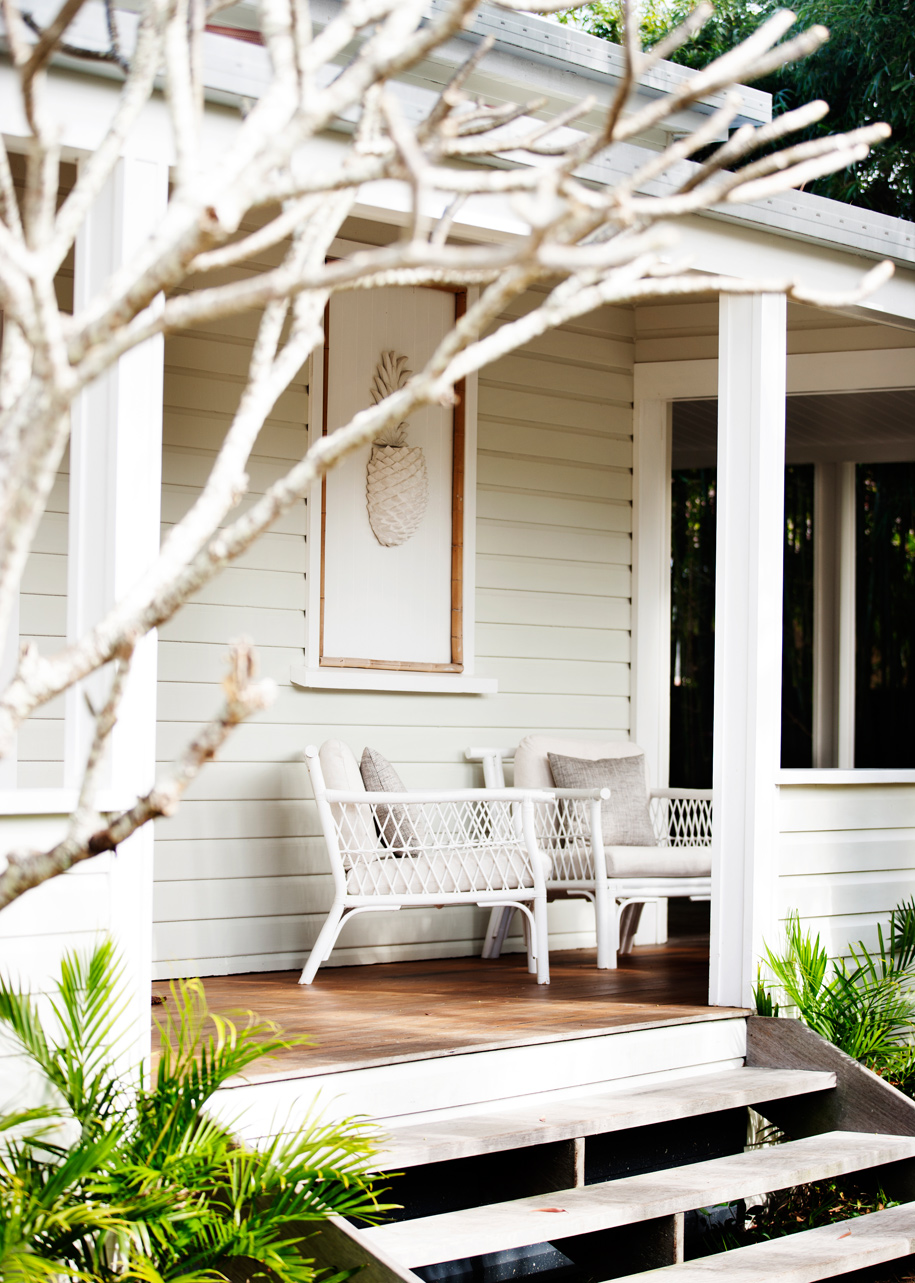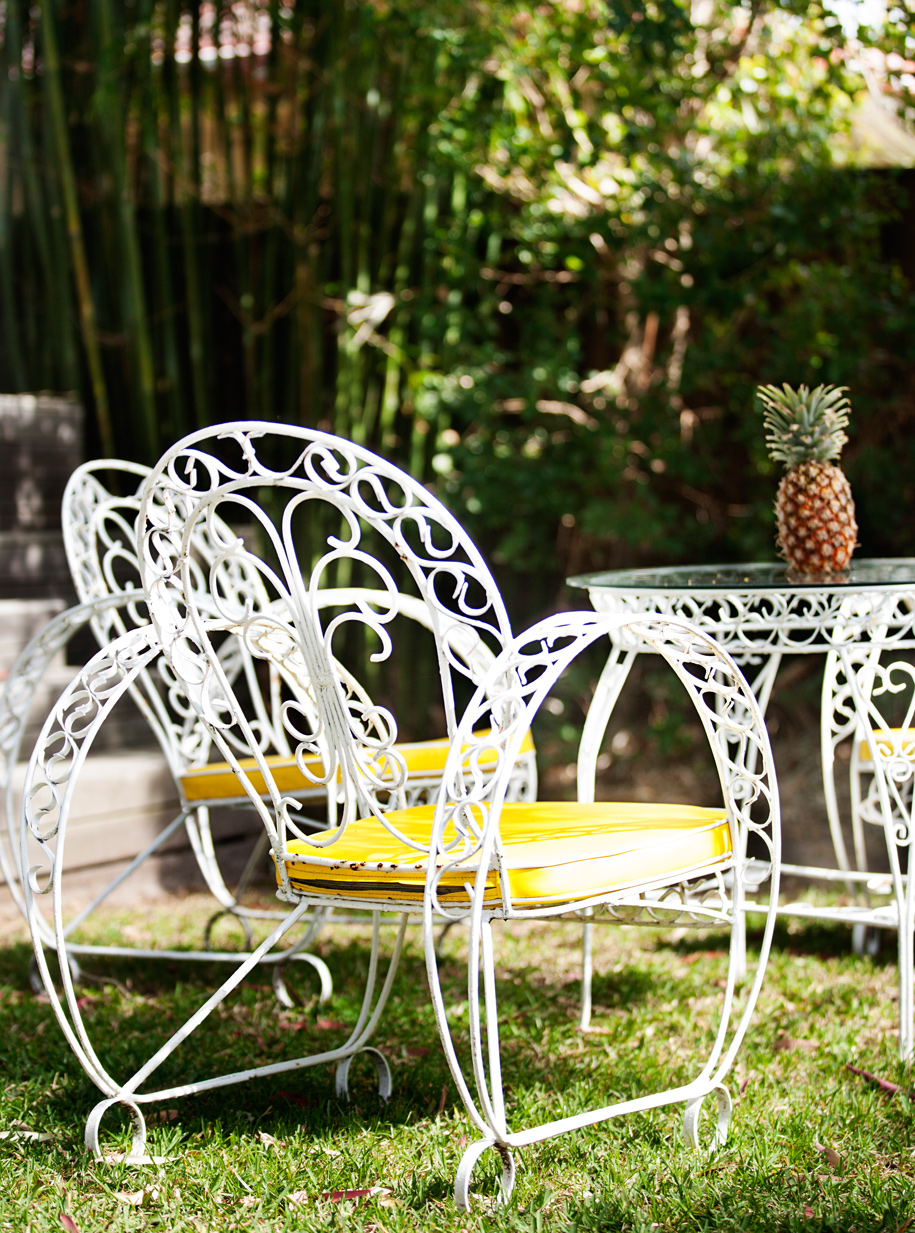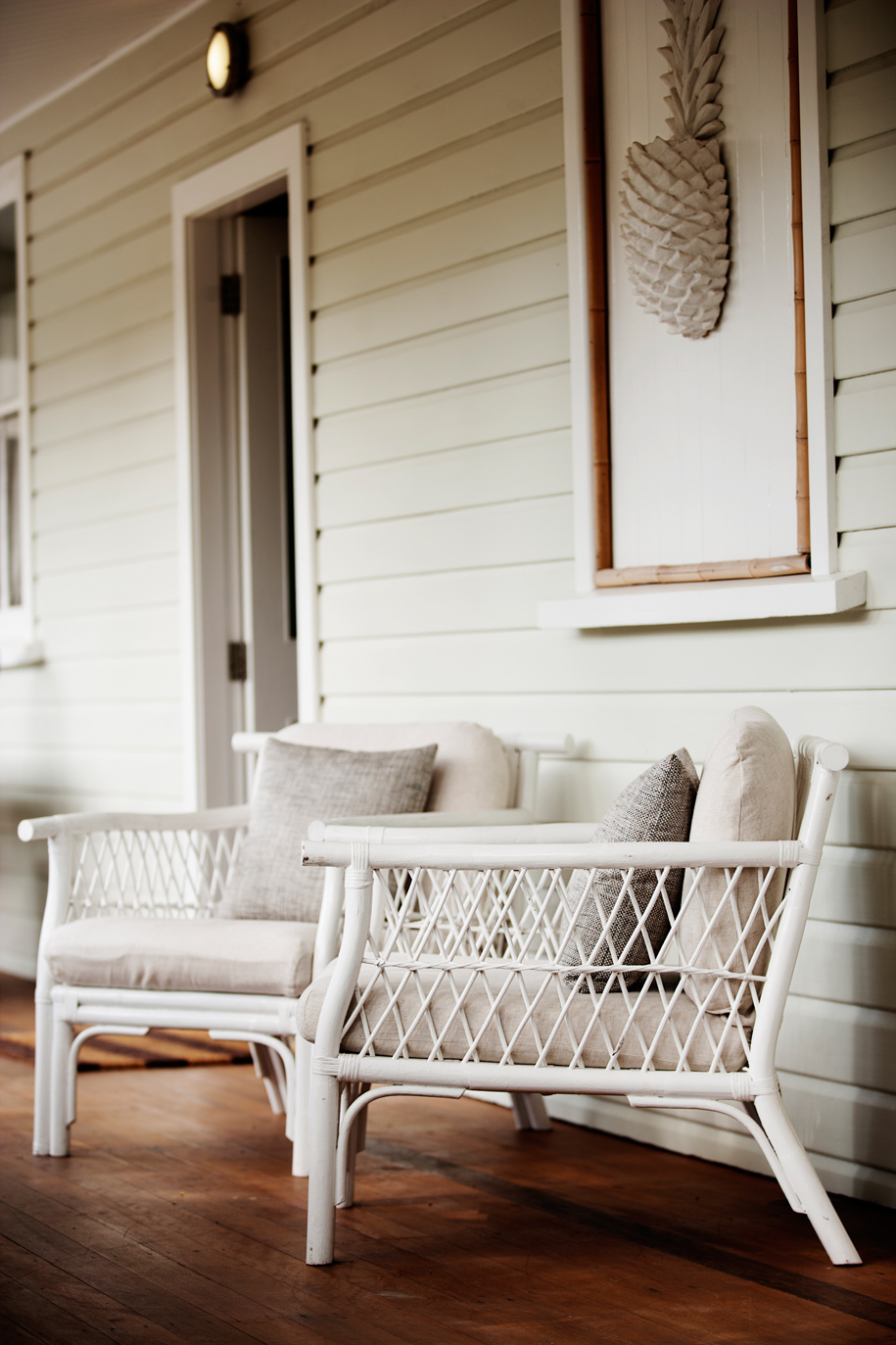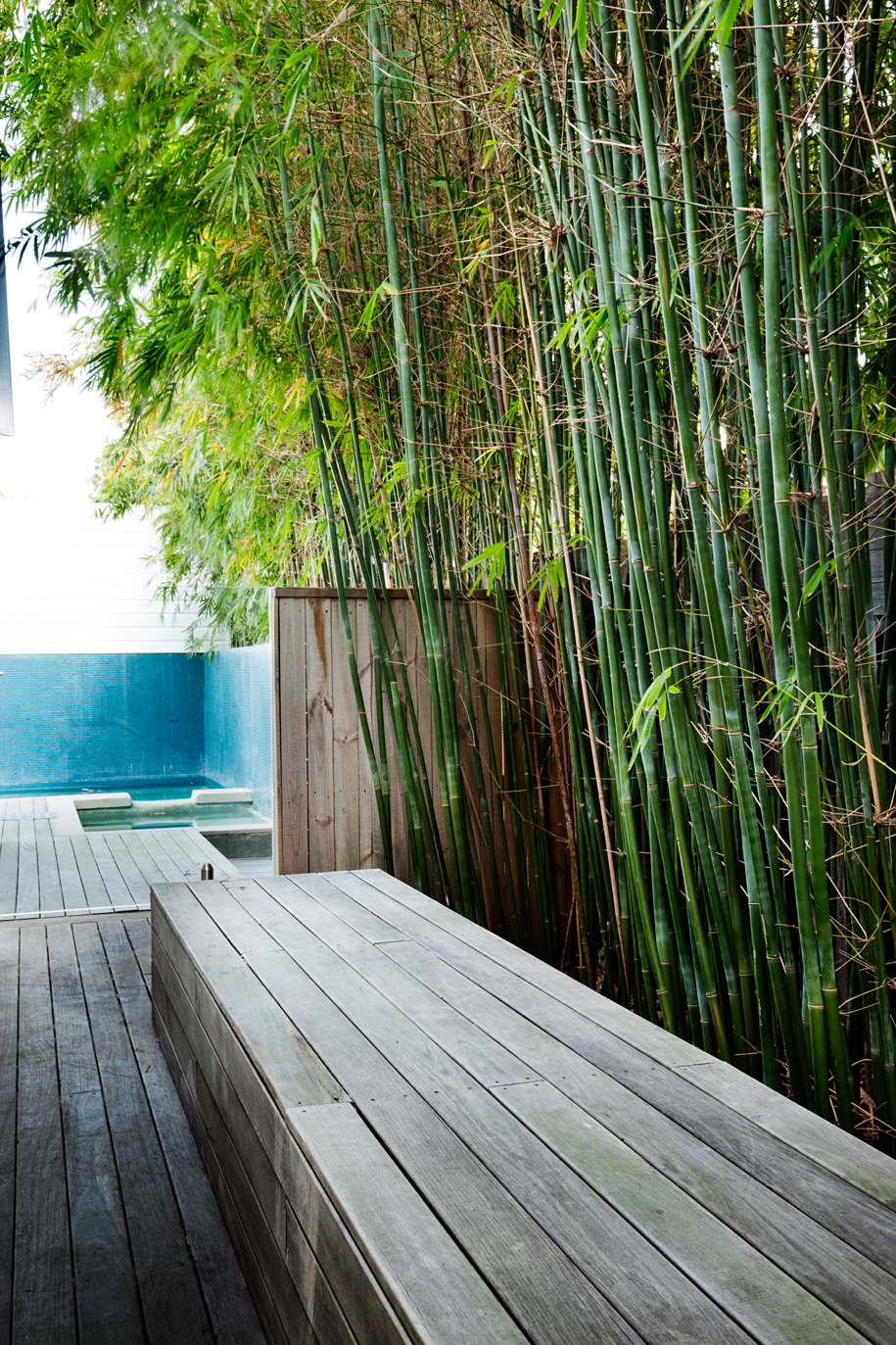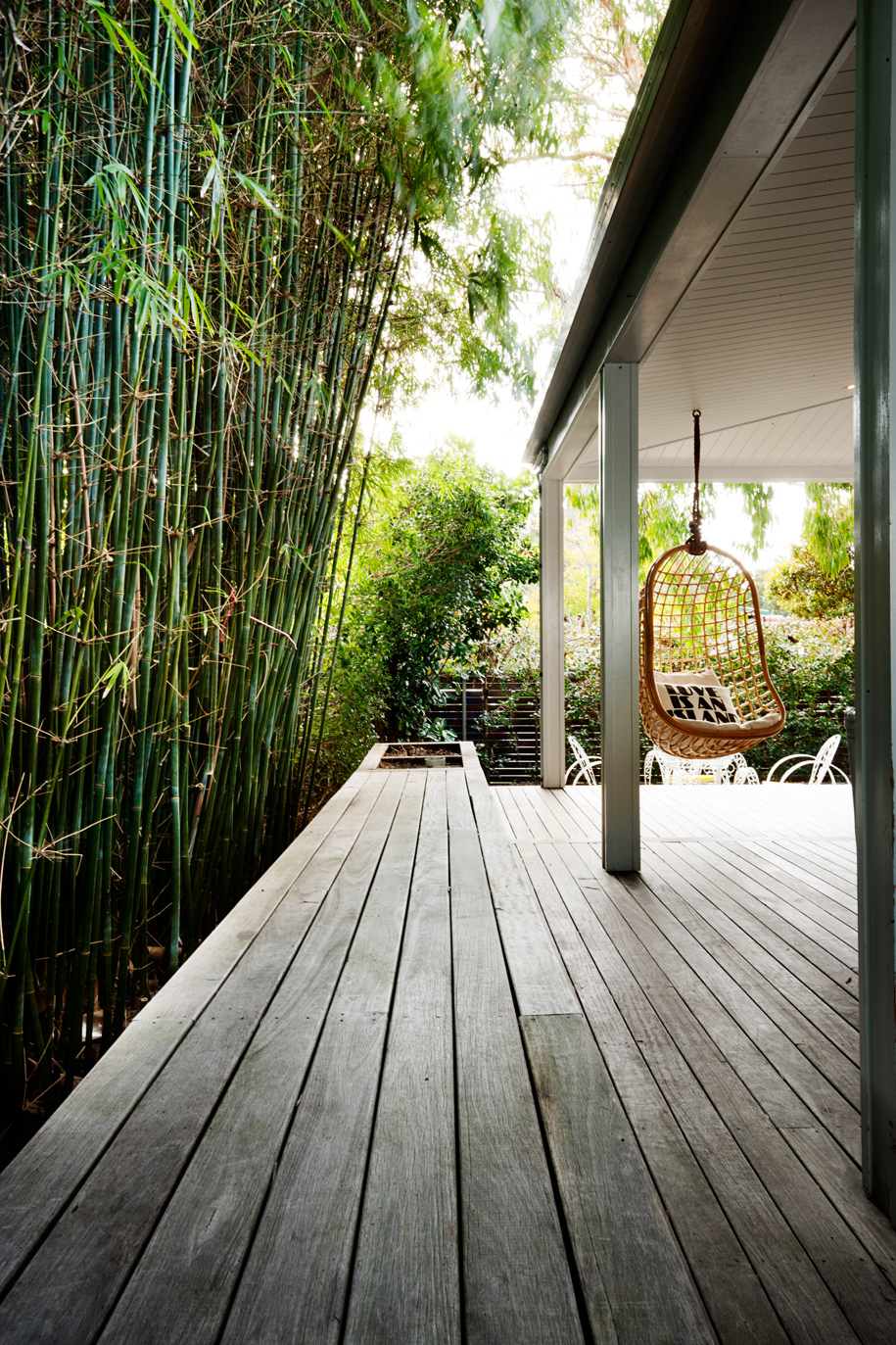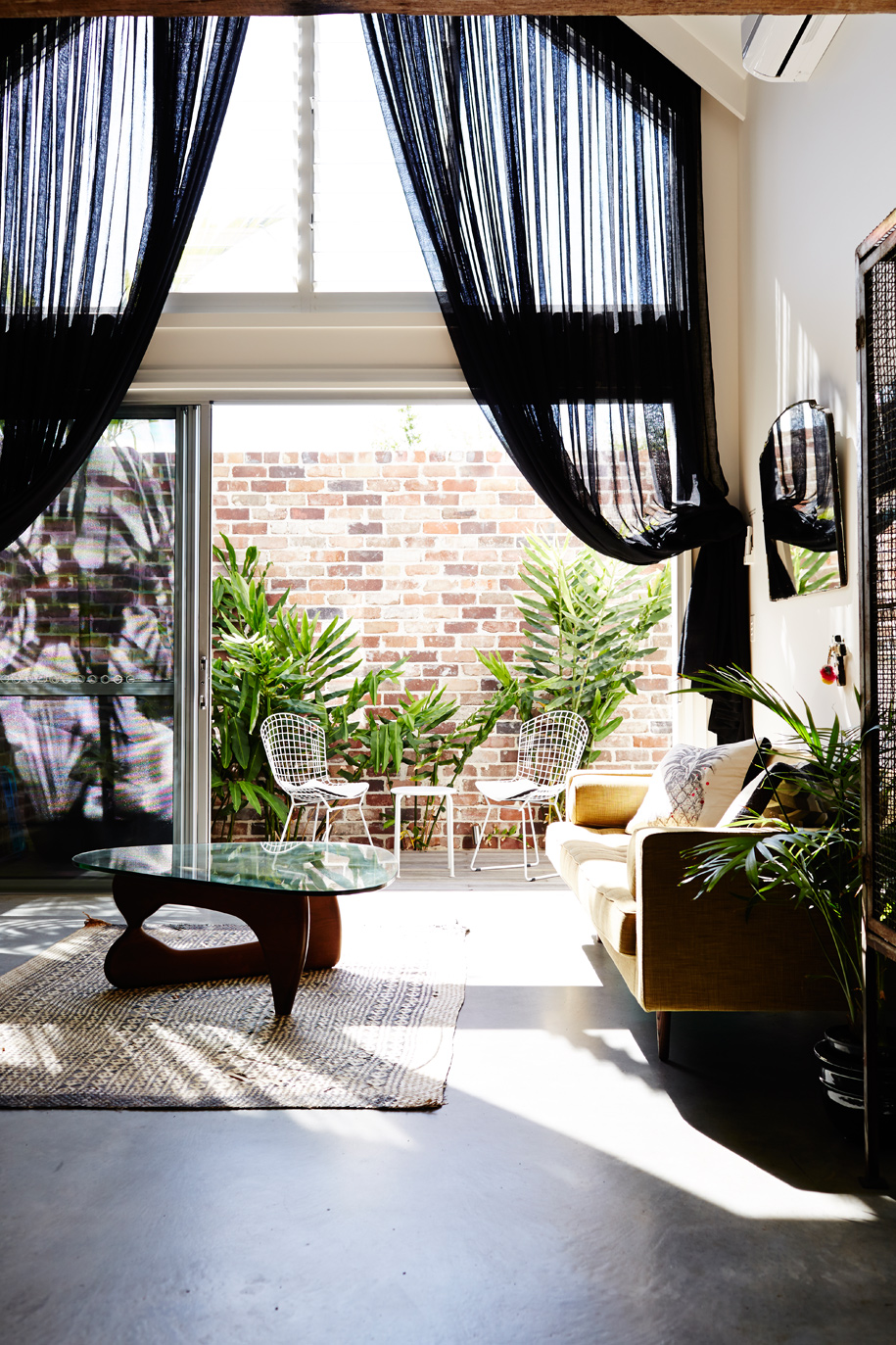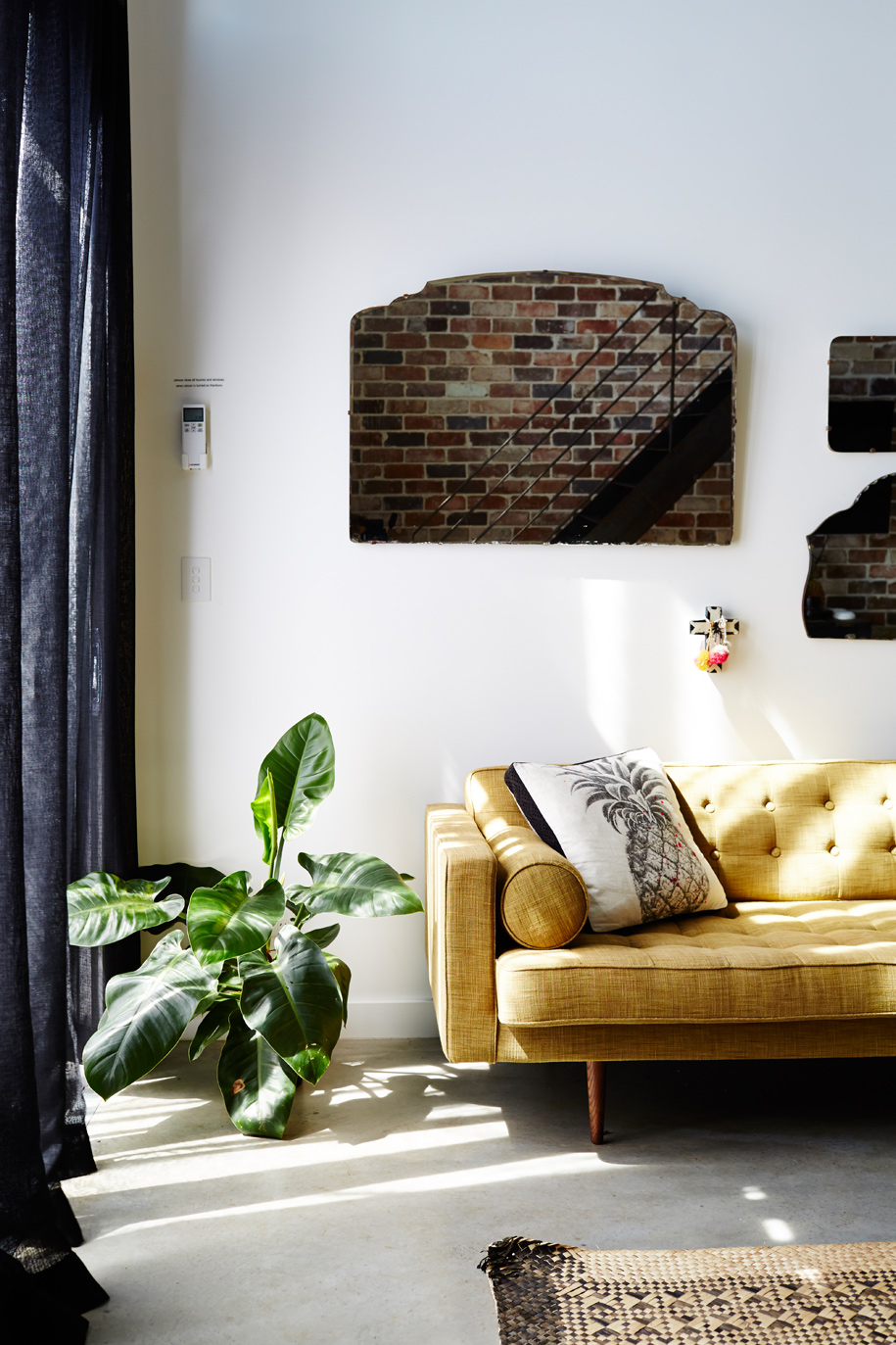 Atlantic Byron Bay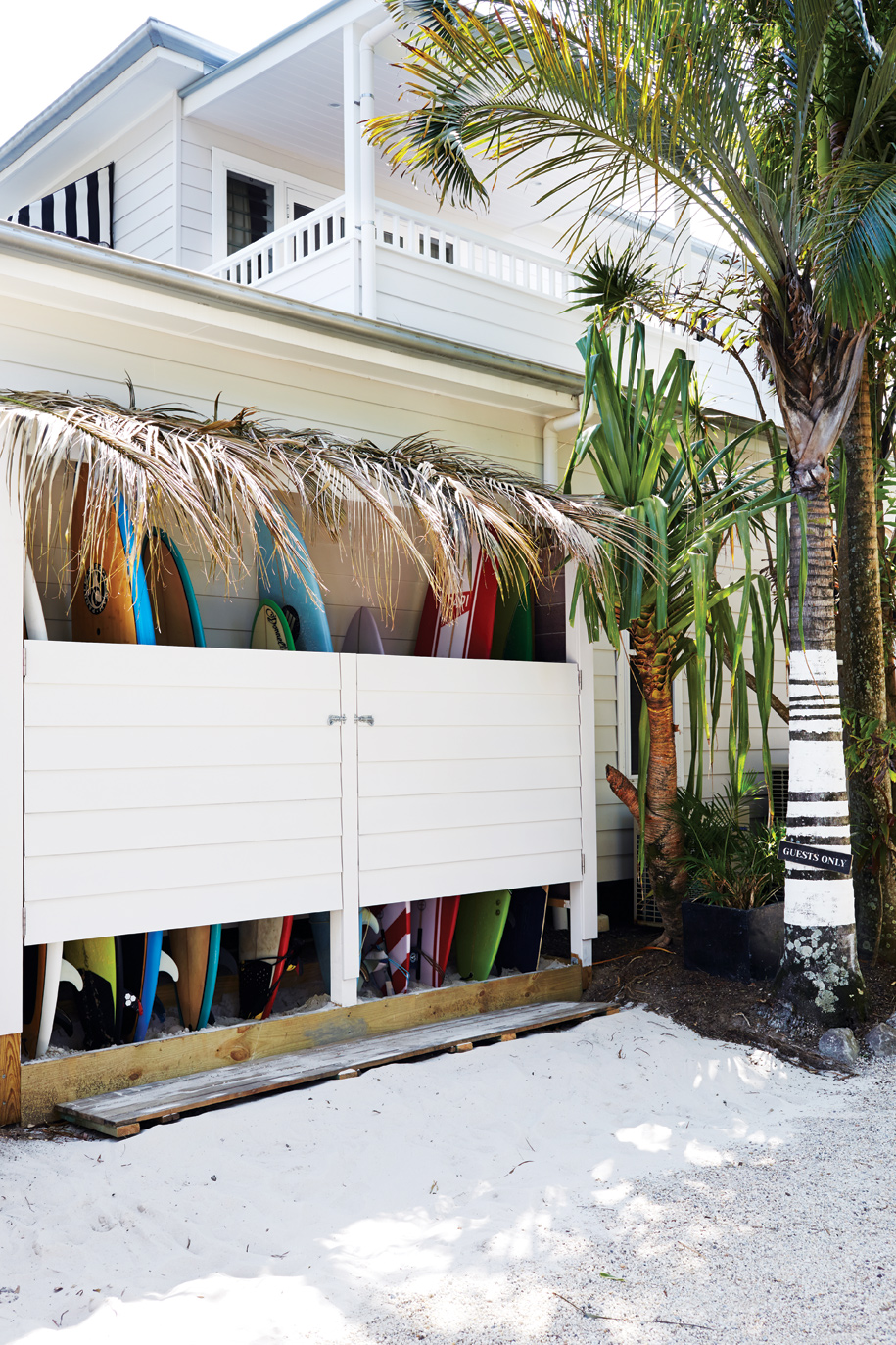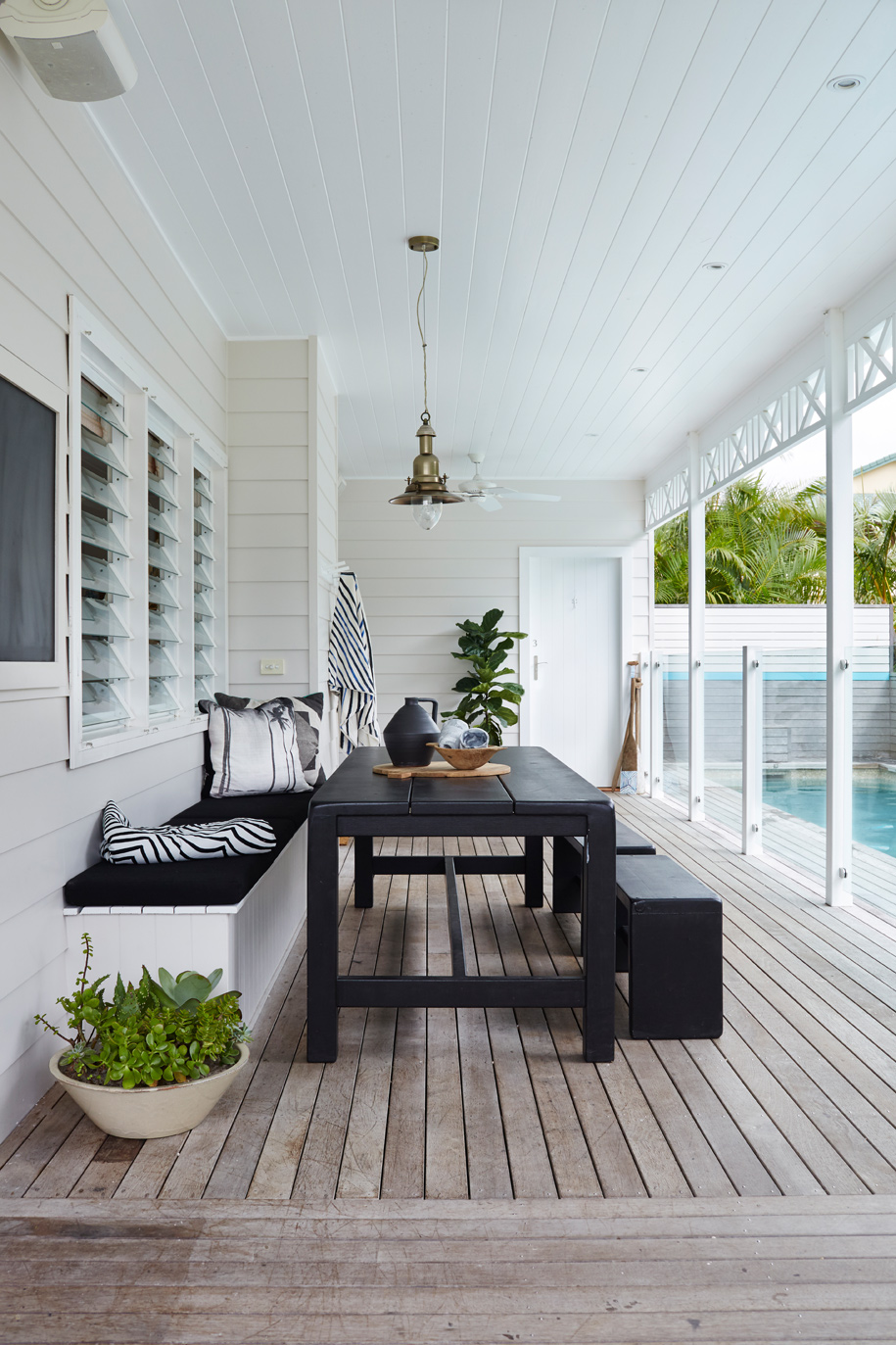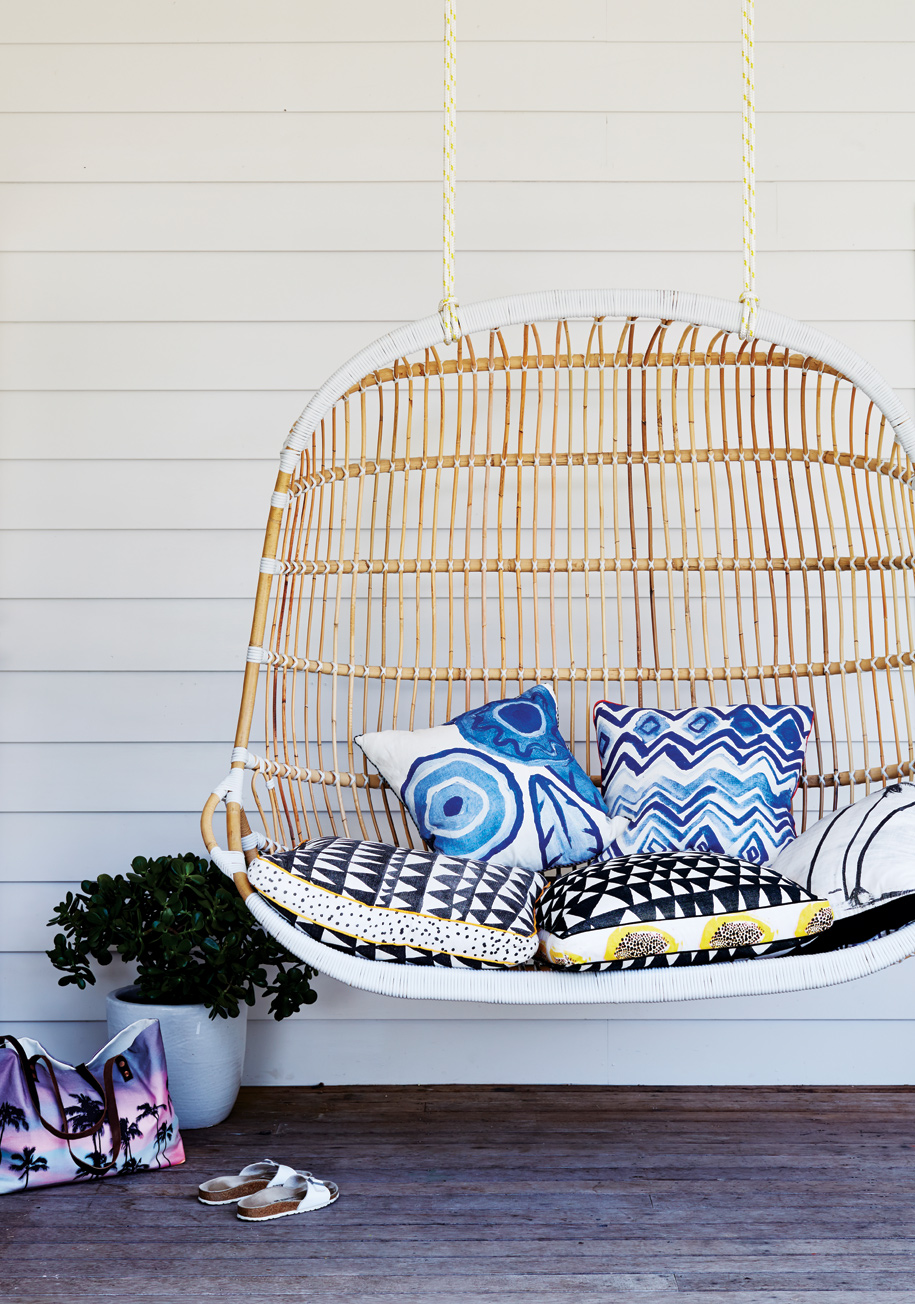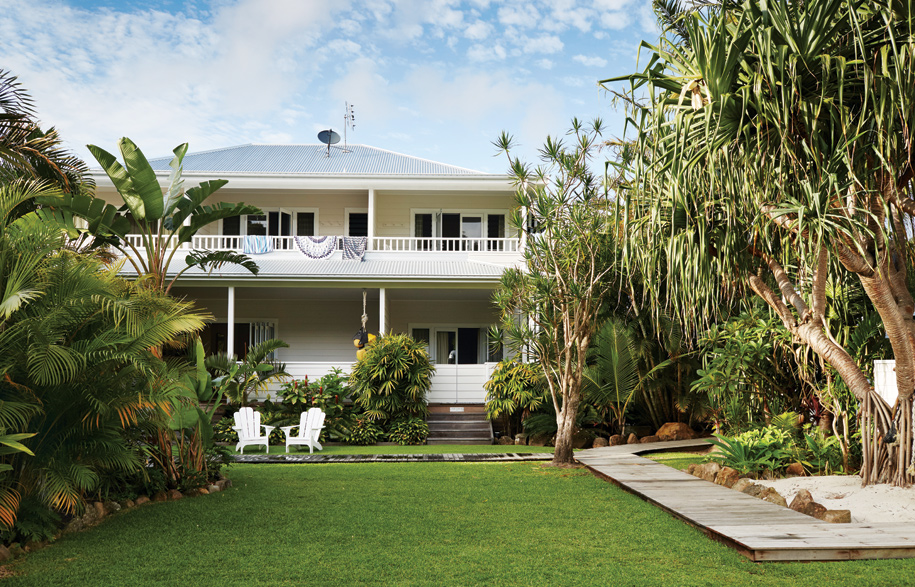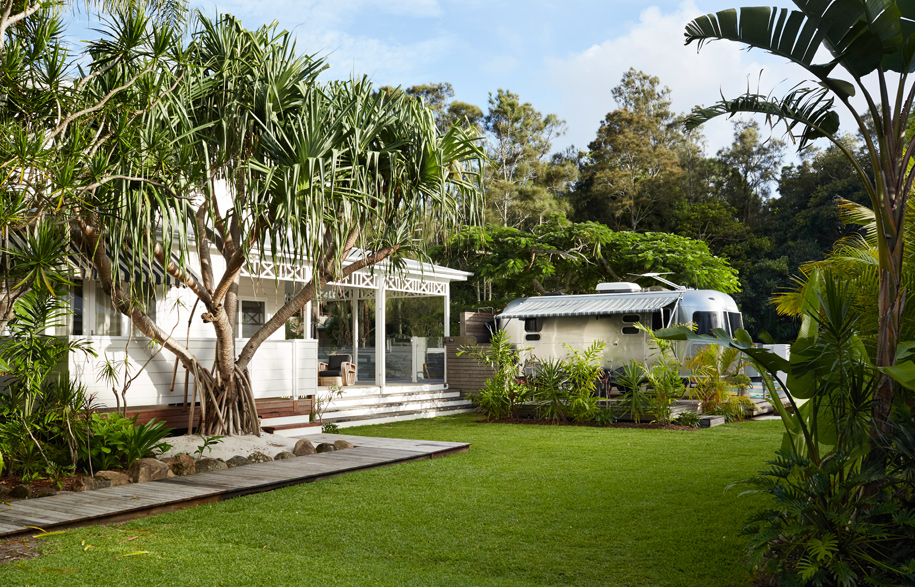 ---