When professional singer and Kundalini Yoga teacher Kathryn McKusker decided to move back from London two years ago, she came back intent on starting a yoga studio. Her travels through India, Tibet and Mexico had fuelled a burning desire to create an accessible yoga space that had the same ambience as someone's living room. It took Kathryn two years and many hours of searching to realise her vision. Now on the second floor of an apartment building in Bondi Junction, NSW KM Yoga is finally open.
"I wanted to create a space in which people could practice yoga but I also wanted it to be a place where people could make friends and connections," says McKusker, stressing that urban sanctuaries such as KM Yoga form temporary homes for city dwellers treading the path toward personal growth.
Engaging Jason Gibney at Tobias Partners, was Kathryn's first step toward creating a 'cocoon or cave-like' yoga studio with a courtyard garden in The Atrium.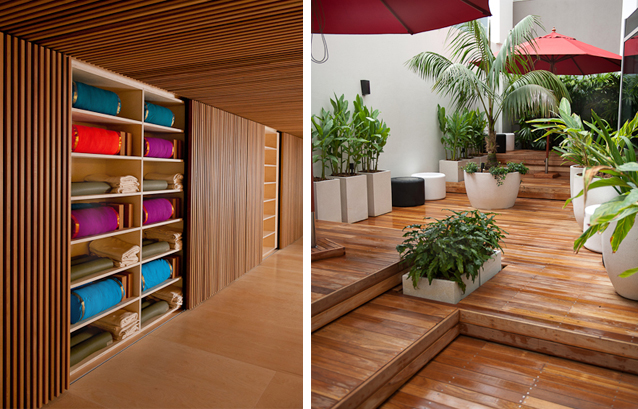 "Jason and I worked really collaboratively on the project. I like to work collaboratively and I had quite a clear vision in my head that I communicated to Jason," Kathryn says. "I was mindful of creating a space that felt warm as you entered it … a place that made you feel at home, almost like you were walking into someone's living room," she says.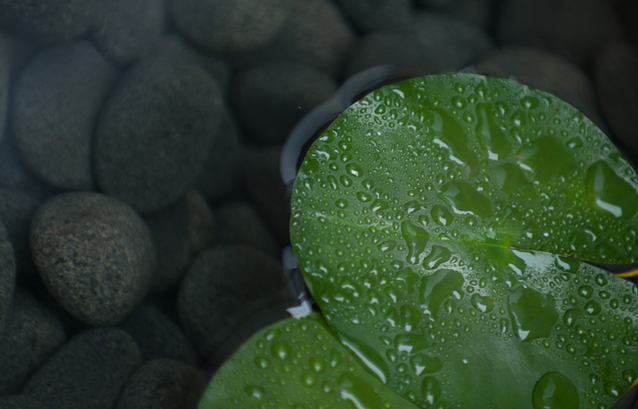 Having traveled extensively as singer, Kathryn wanted Gibney's design to embody the clean-line minimalism she had observed in Scandinavia. It was also important to her that the design conveyed a sense of warmth and grounding.
Key  design elements added include one  long wood-paneled wall in the main yoga room and more timber decking in the open-air courtyard. Inside open shelving units stack bolsters in an attractive pattern and a floor to ceiling sliding door serves to divide the space and make the most of available light.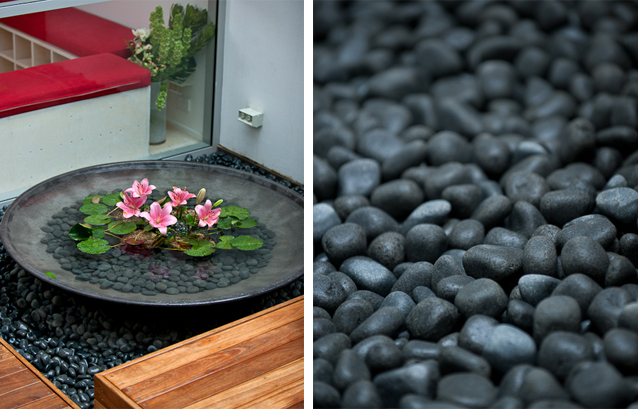 "We are living in quite crazy, pressured times and more and more people want a sacred space and a sanctuary to practice in," she says.
All photography by Kiren.
---