After months of planning, rehearsal and construction the stage is set for Verdi's masterpiece to enchant and enthrall Sydney audiences.
An incongruous combination of glamour, panorama, arias and the outdoors, the performance is opera unlike you've ever seen it. From the startling alternation between the botanical gardens' ancient, drooping figs and immaculately starched ushers, to the occasional strafe by a low-altitude flying-fox over the bar area, it is clear that the disparate pairing of high culture with raw nature is a winning combination.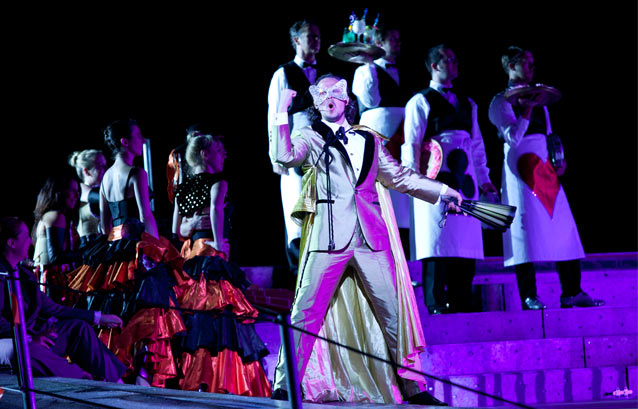 However the magic truly begins when the (metaphorical) curtains go up, as the brightly coloured costumes of the cast create a dazzling effect against the darkening Sydney sky. The sound, crisply amplified to compensate for the external acoustics, is rich and deep, and the lilting melodies and swirling choreography are all the more delightful for the sheer surreality of the situation. Such is the extravagance that when the climaxes of the fireworks and Violetta's ascension in the chandelier arrive they feel almost gratuitous, but ultimately they fit the mood of the story and the setting so perfectly that they simply heighten the experience. Indeed compared to the reserved appreciation found in opera houses around the world there is a festive feeling about the audience, who seem on the verge of singing along to favourite passages and nodding their heads to the bouncier rhythms.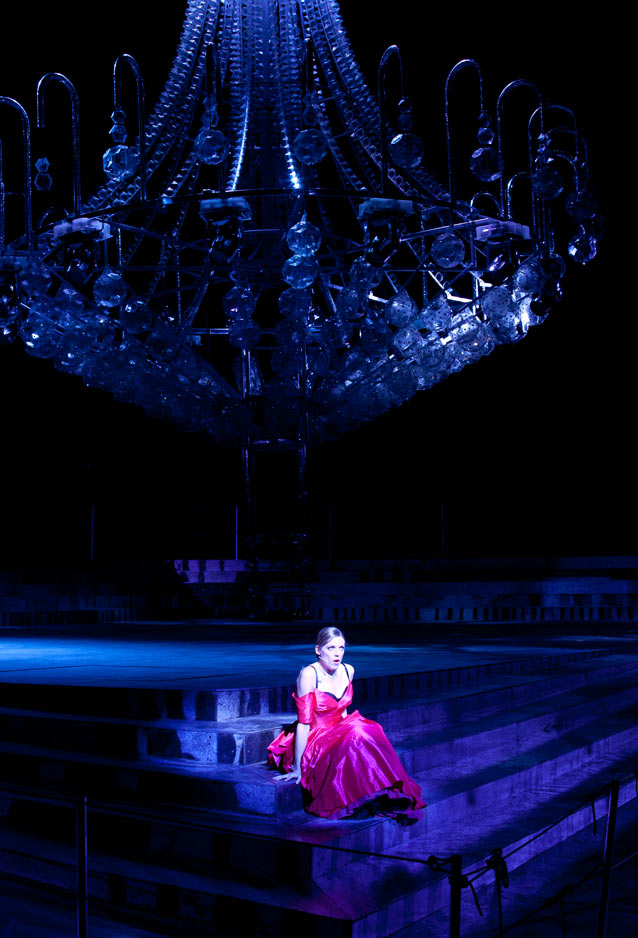 Opera Australia has managed to create a strange and wonderful opera experience with an originality that should satisfy the seasoned opera-goer and the debutante alike.
Hopes are that La Traviata on Sydney Harbour will be the first in an annual culture feature series at this location – the main structure will be dismantled at the end of this production but the pylons sunk into the seabed will stay to facilitate future projects.
Tags: Opera Australia, Opera on Sydney Harbour
---