Designed by Melbourne's Techne Architecture + Interior Design, the bespoke oriental inspired interior of Lee Ho Fook reflects the menu's modern fusion of traditional Chinese flavours and modern flourishes.
Techne translated the restaurant's approach to Chinese cuisine into a planned and thoughtful design that more references the traditions of Chinese heritage in a modern aesthetic than it does replicate them.
"Ornament and decoration have been refined into a more minimal approach", says Techne senior designer Jonny Mitchell. "The intention was to embrace the existing character of the building and contrast this with contemporary, minimal objects inserted into the space."
Defining the main dining area on the lower level is a striking cantilevered steel and American oak banquette. Timber and glass partitions have been employed to zone small space, allowing diners to be separate to the entrance space while referencing traditional Chinese room dividers.
The original space, a 19th century brick warehouse, has retained a number of its original features, including the timber trusses, raw brickwork and timber flooring, giving the space a playful juxtaposition between ancient and new, between the exotic and local.
Linear brass angles were installed to add a feeling of depth to the vertical surfaces the space, "Brass detailing on the joinery and lighting is a nod to the significance of gold to symbolize good luck and happiness in Chinese culture", says Mitchell.
The resulting design for Lee Ho Fook is both a sophisticated and understated interpretation of Chinese design aesthetics for a local Melbourne audience, precisely what the menu ordered.
Techne Architecture + Interior Design
techne.com.au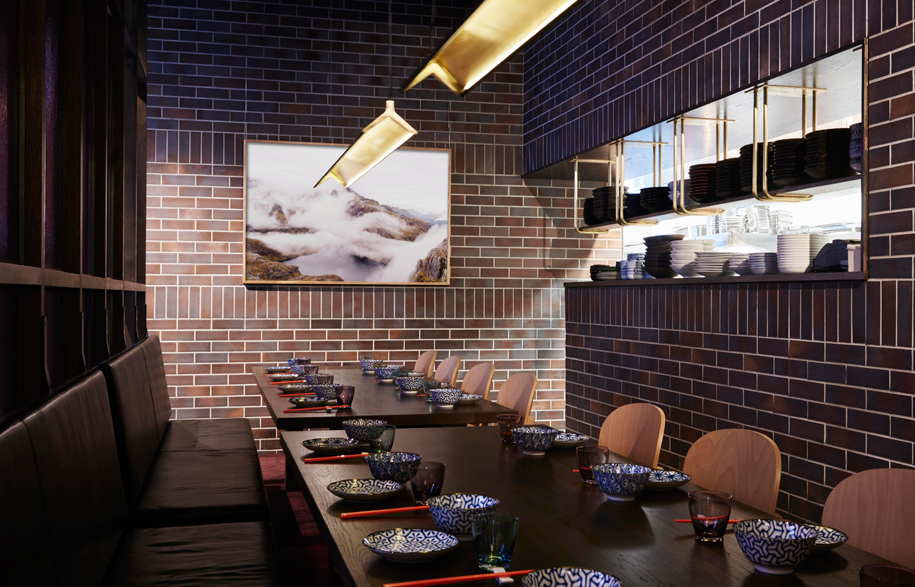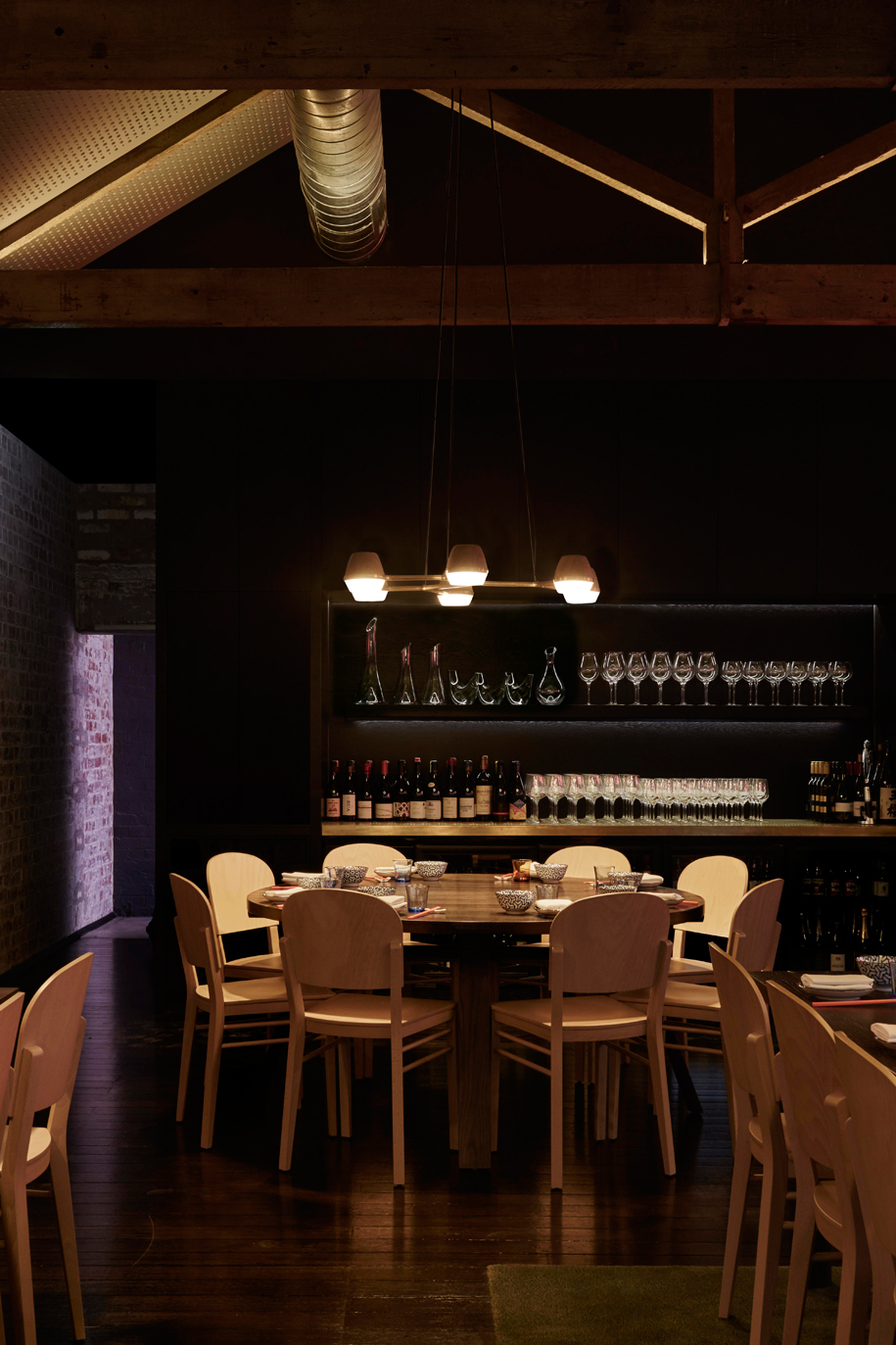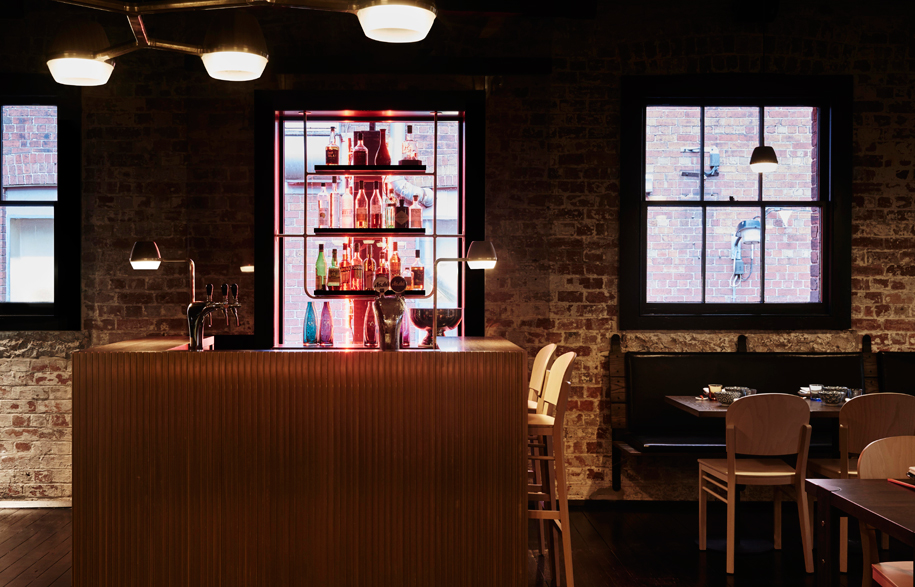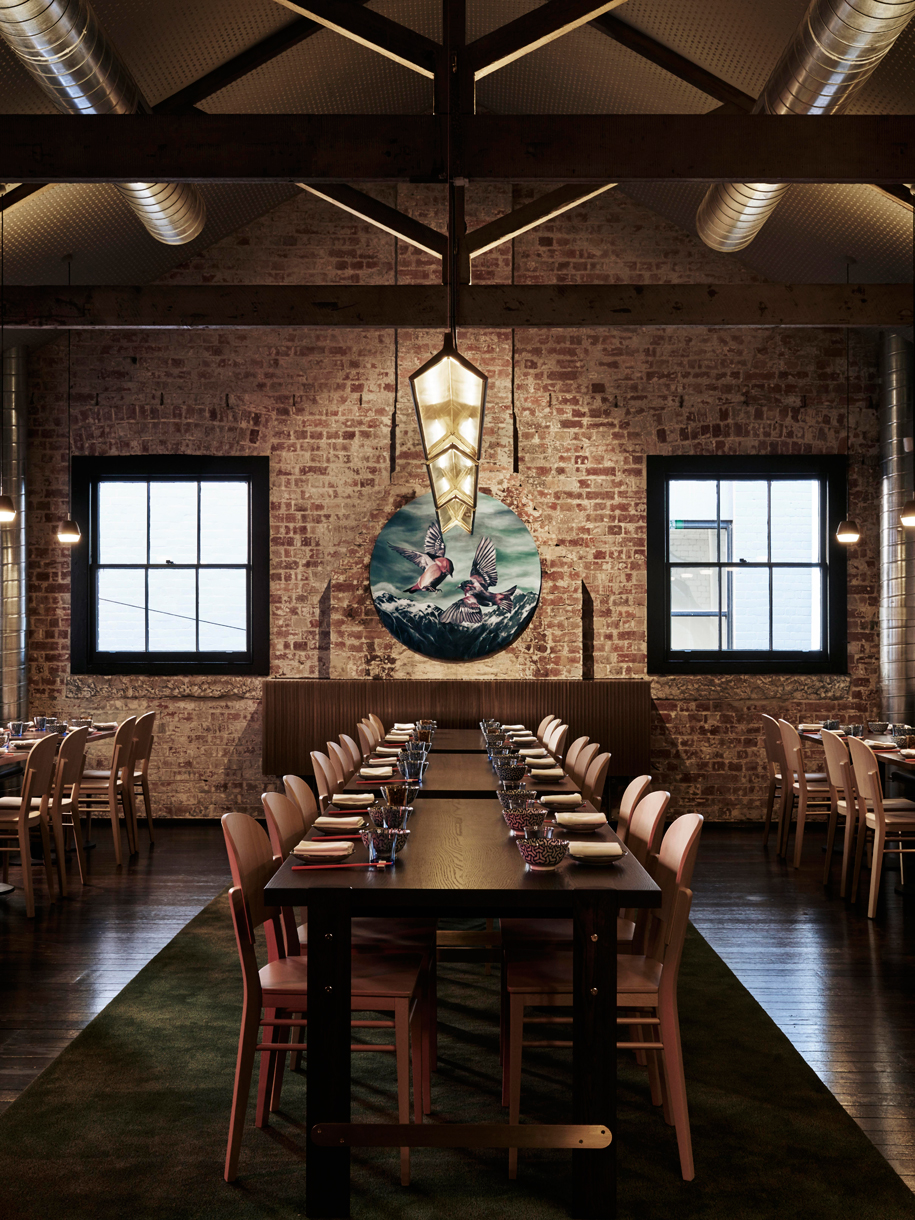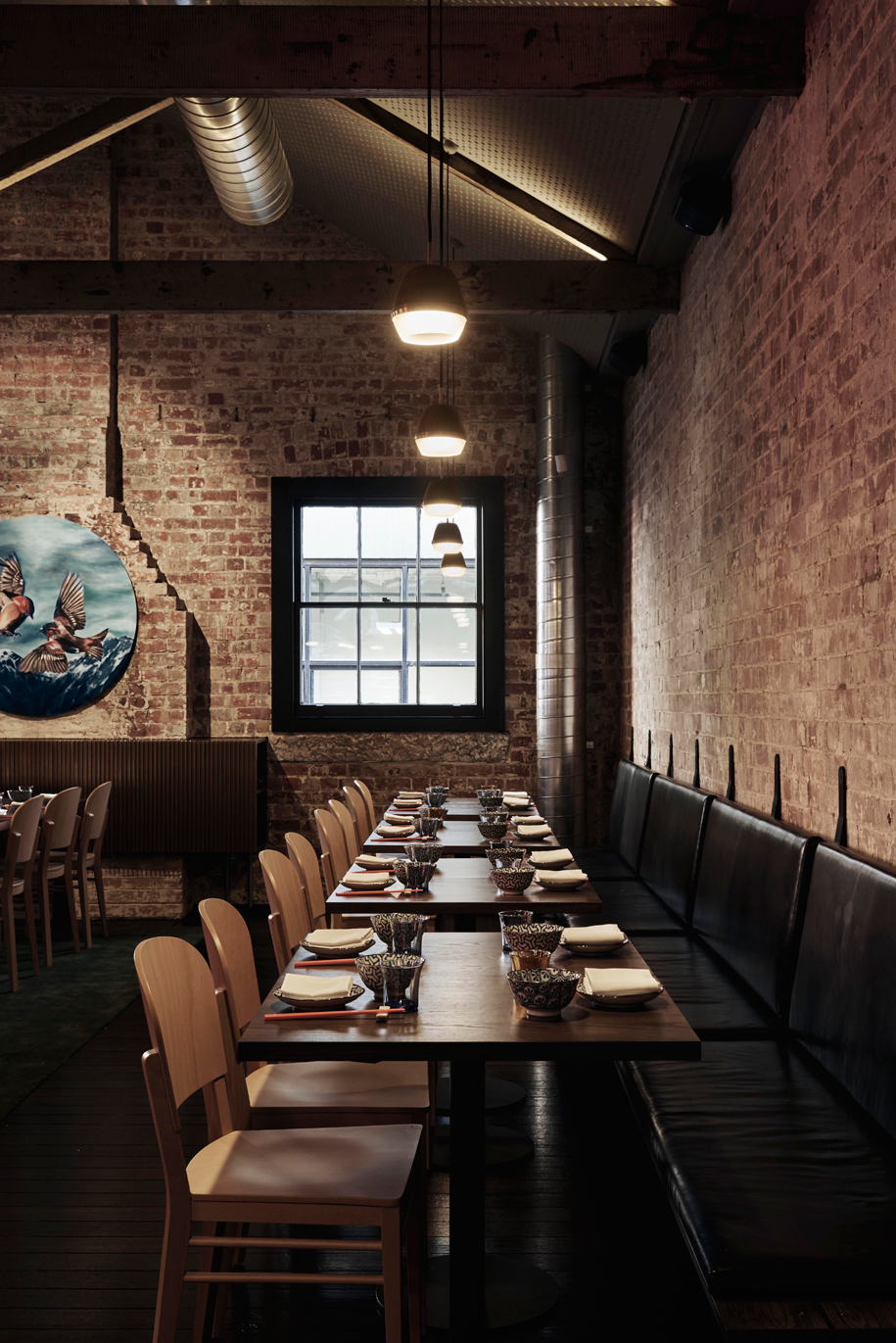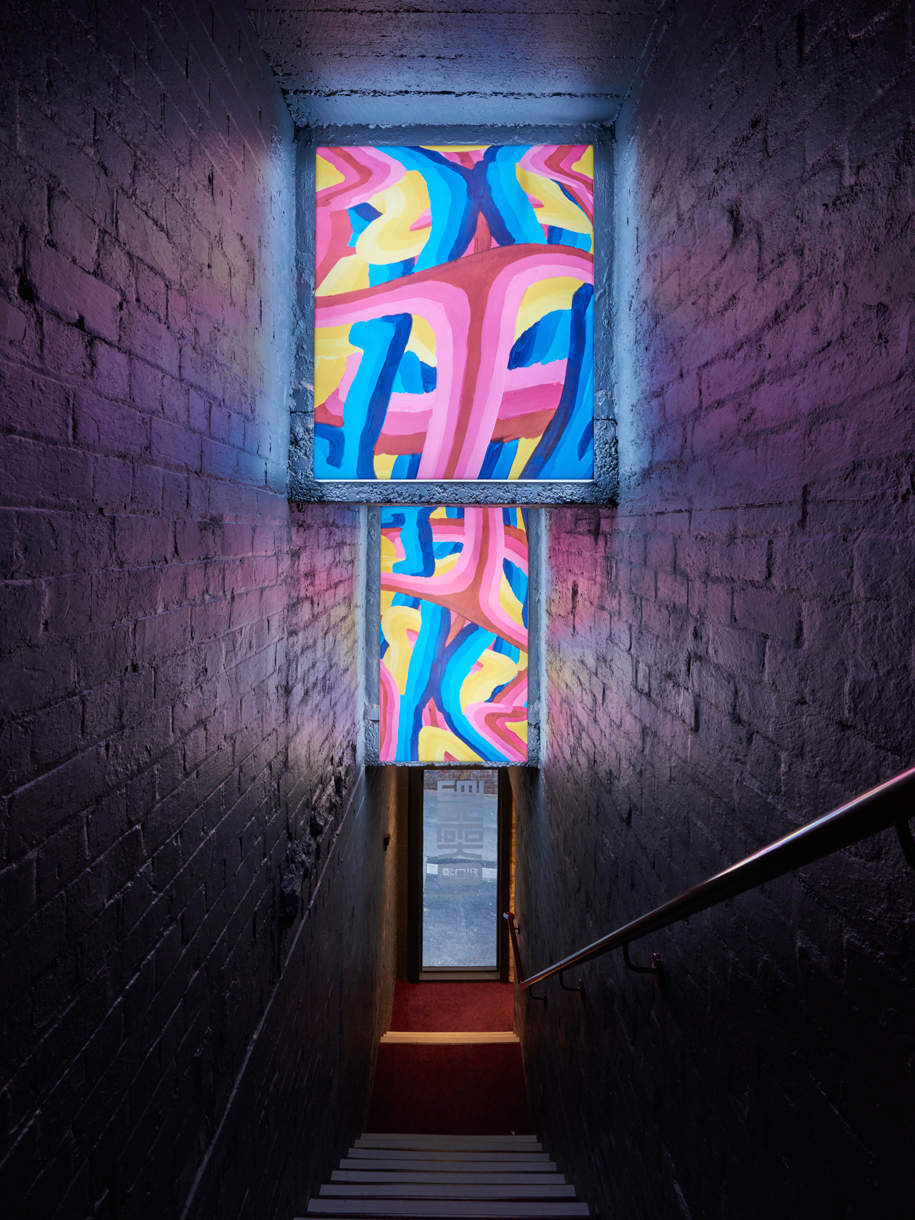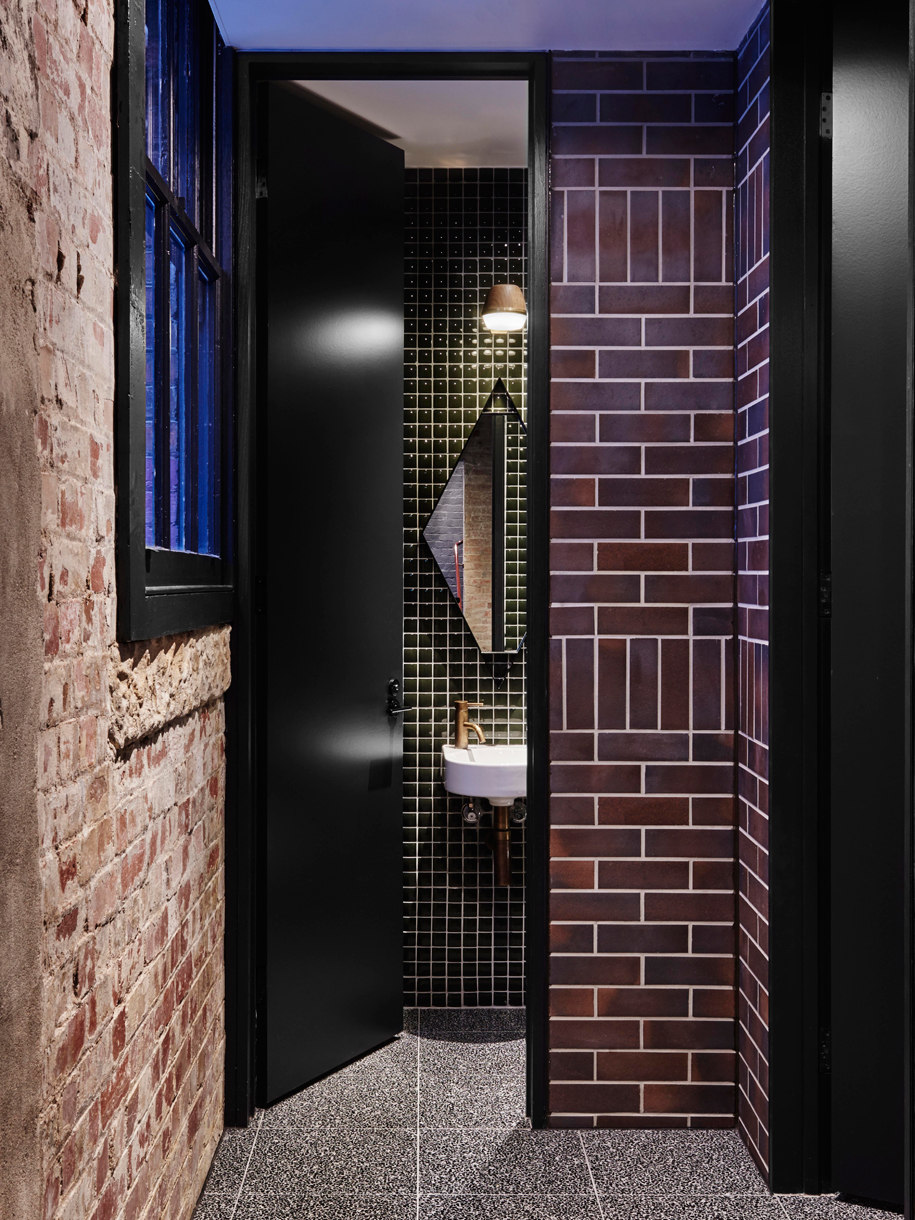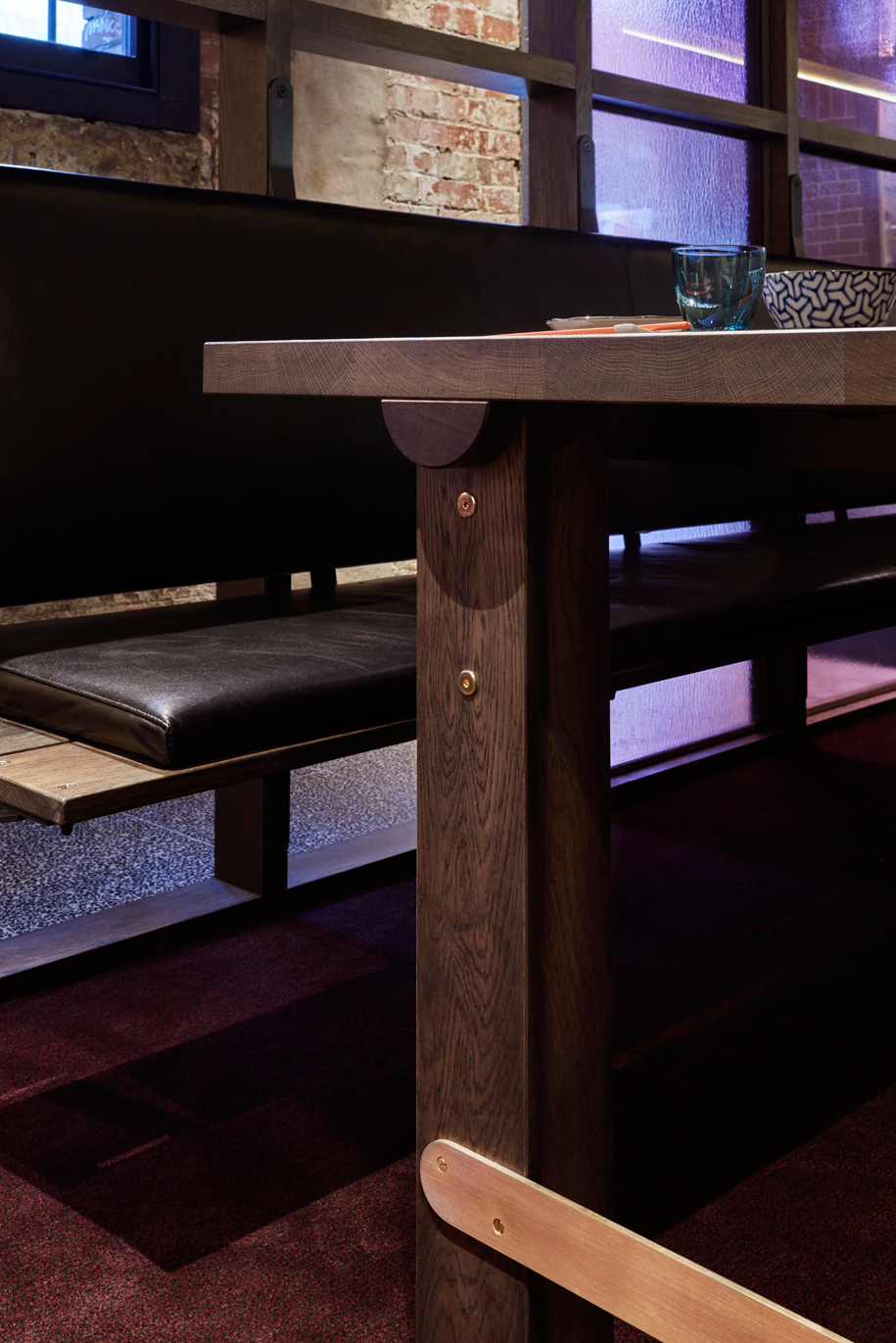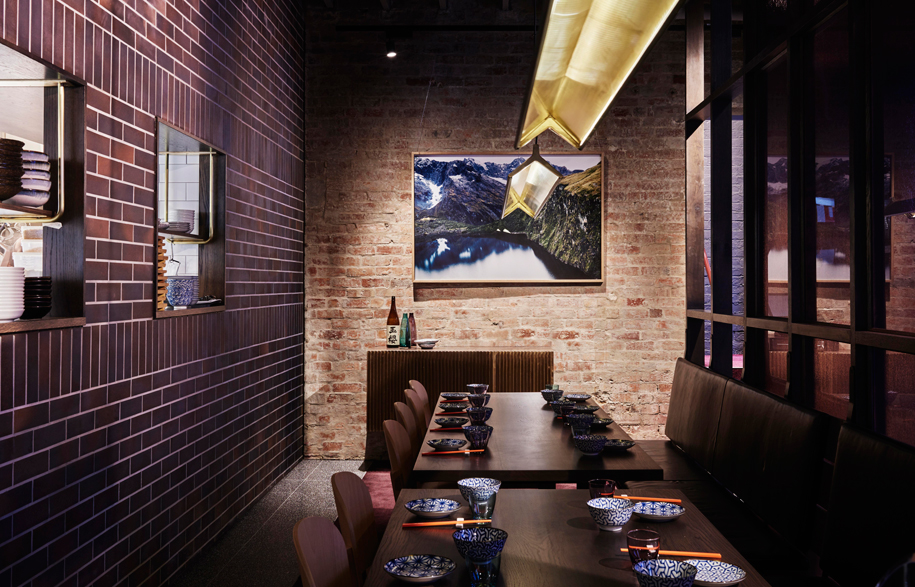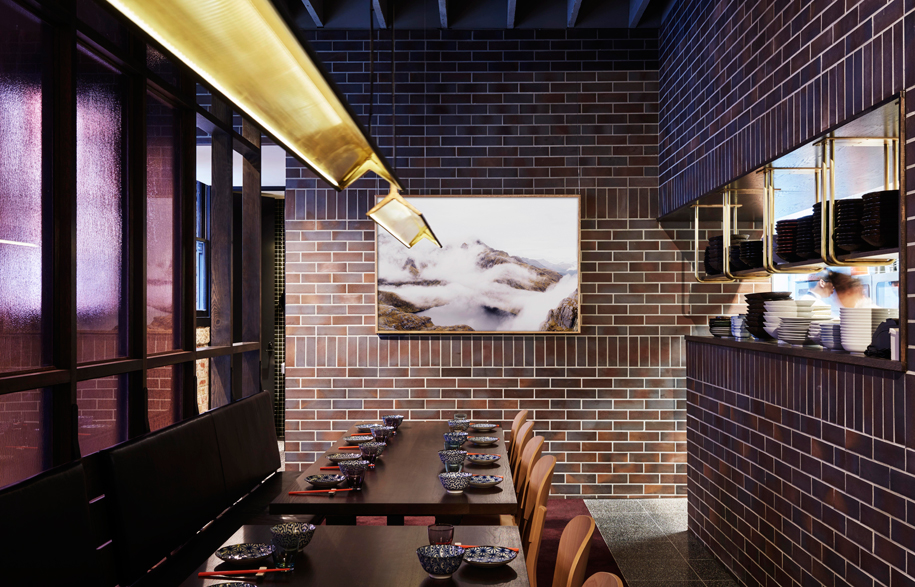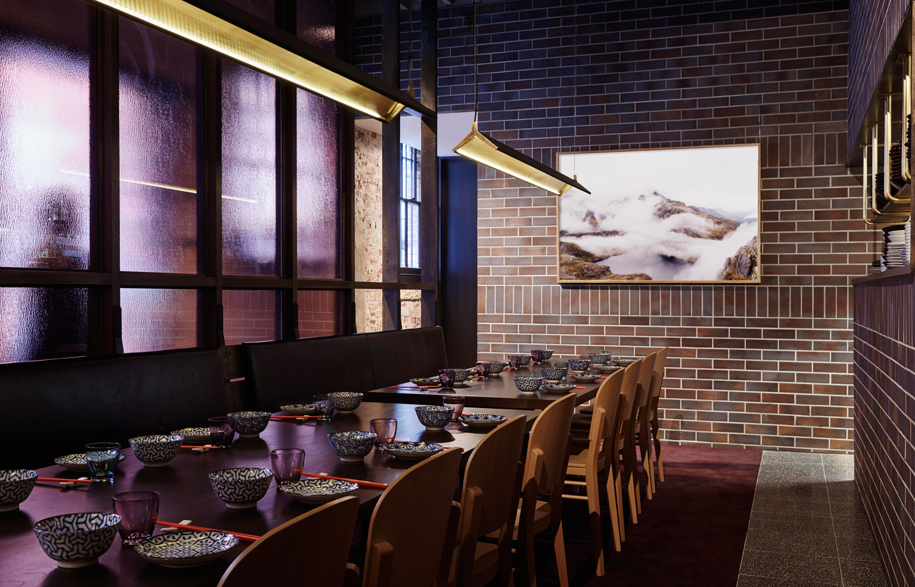 Tags: Interior Architecture, Interior Design
---