Leeton Pointon Architects + Interiors was briefed to design an extension that would introduce living and entertaining space suited for family life, reinterpreting the character of Palm House's 1940s Melbourne, post-war shell.
Descending the ornate staircase, leads to an arched hallway — not a long nor large space but one worthy of tunnel-like sentiment that promises light at the end of it. The living and kitchen spaces are indeed light-filled by ceiling-height glazing to the rear and portal telescope-shaped skylights that demand as much attention as the sky beyond. A touch of drama, one portal acts as a spotlight over the kitchen's circular breakfast bench, echoing its form and ushering in sunlight.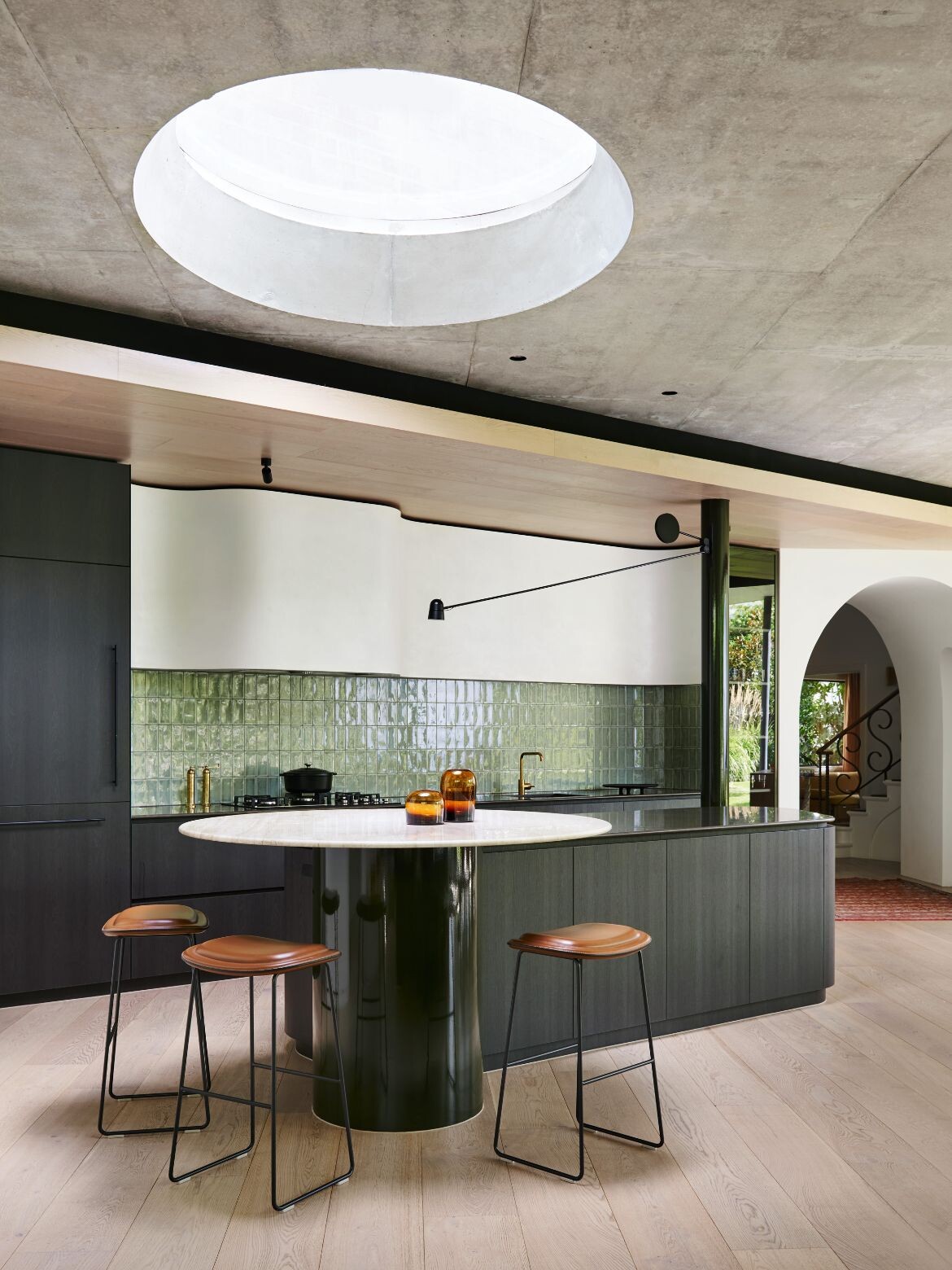 Glazing envelops the rear walls providing continuous outdoor connection, opening out onto a lush, established garden, with outdoor seating sheltered by undulating curves of a cantilevered concrete soffit that nudges into the green space. The overhang is also punctuated by a portal skylight allowing daylight in and views out.
The living space plays with height unconventionally, where a low meandering bench-like form emerges as a continuation of the wall. It wraps itself around the glazing, creating seating with views of the densely vined fenced boundary, interrupted only by the towering sculptural fireplace. The large dining, living and outdoor entertaining spaces enjoy maximised northern light and, with surrounding views of greenery, embody the intended 'garden room' aesthetic.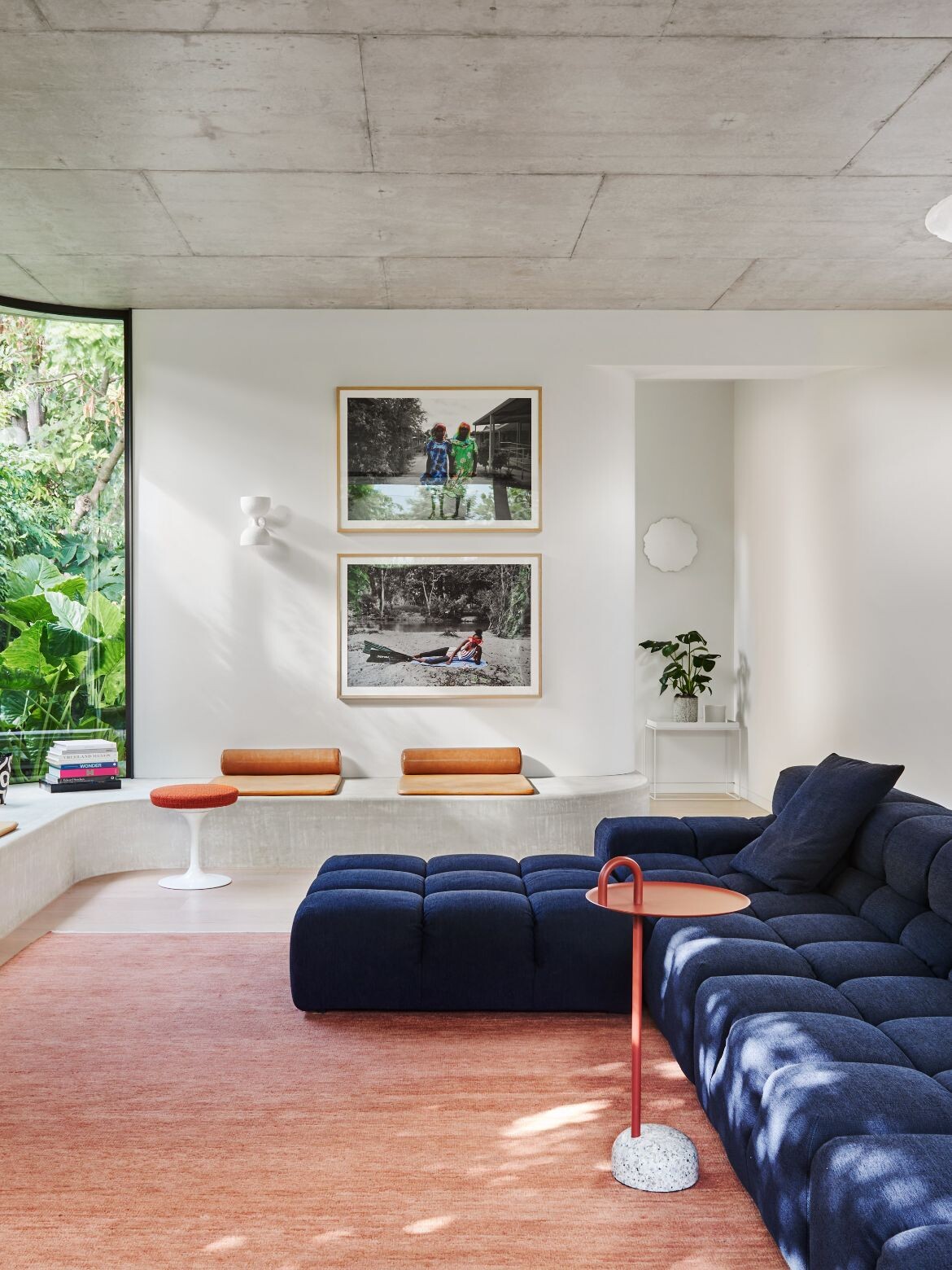 Contradicting the airiness of the space, the ceiling and overhang are constructed from concrete delivering a grounding security blanket. The rougher materiality complements the natural landscaping. Materials and structural details such as the splashback, have been elevated, morphing out in wave-like forms.
Sculptural, carefully selected furnishings are plush with a touch of art-deco, juxtaposing the clean lines of the overall architecture. Each piece seems deliberately placed and balanced yet mingles playfully. Considered colour palettes deliver character into each space, from a texturally blush bathroom, to burnt oranges that add warmth to the living zone. Collectively the interior lends a sense of living with ease among beautiful forms.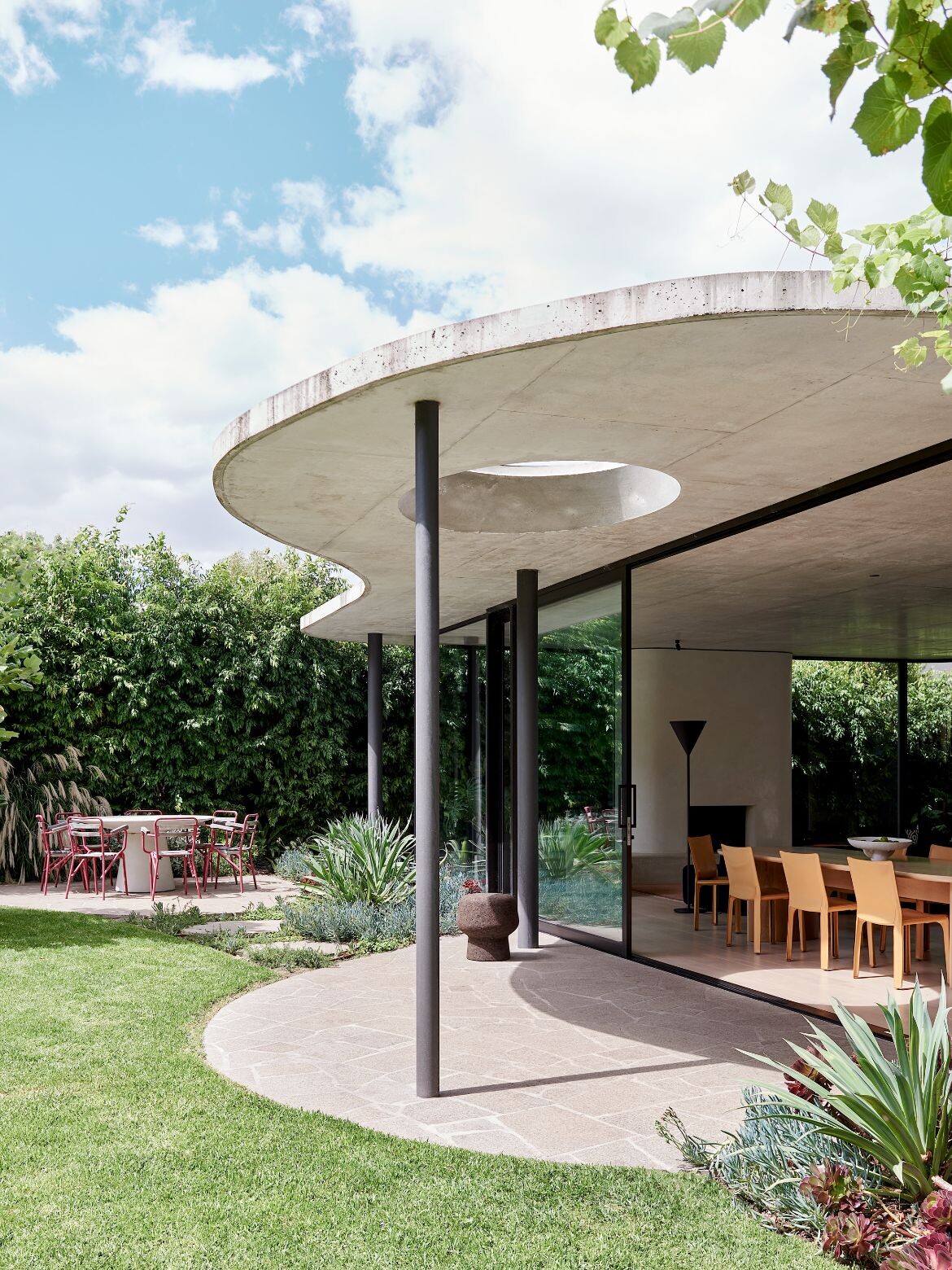 Palm House personifies a distinctive character — unencumbered, slightly eclectic, vibrant, well-groomed and exquisitely put-together. Were it human, it would have an emboldening effect on others, and as a home, there's no doubt it revitalises the daily lives of its inhabitants.
Project details
Architecture – Leeton Pointon Architects
Interiors – Karyne Murphy Studio
Landscape – Sophie McLean Landscape Design
Builder – LBA Construction
Engineers – Clive Steele Engineers
Photography – Lisa Cohen
Dissections
Furniture
In Good Company, Globe West, Anibou, Mobilia, Space, Cult Design, Haclyon Lake, Vogue Upholstery, Dedece, Castorina & Co, CCSS, Grazia and Co, Kazari.
Lighting
EST Lighting, Anna Charlesworth, Snellings Studio, JSB Lighting, Euroluce, Nicholas & Alistair, Smith St Bazaar.
Fixed & Fitted
Astra Walker, Fisher & Paykel, Artedomus, Corsi Nicolai.
Finishes
Dulux paint, Venetian wall plaster, Signorino tiles.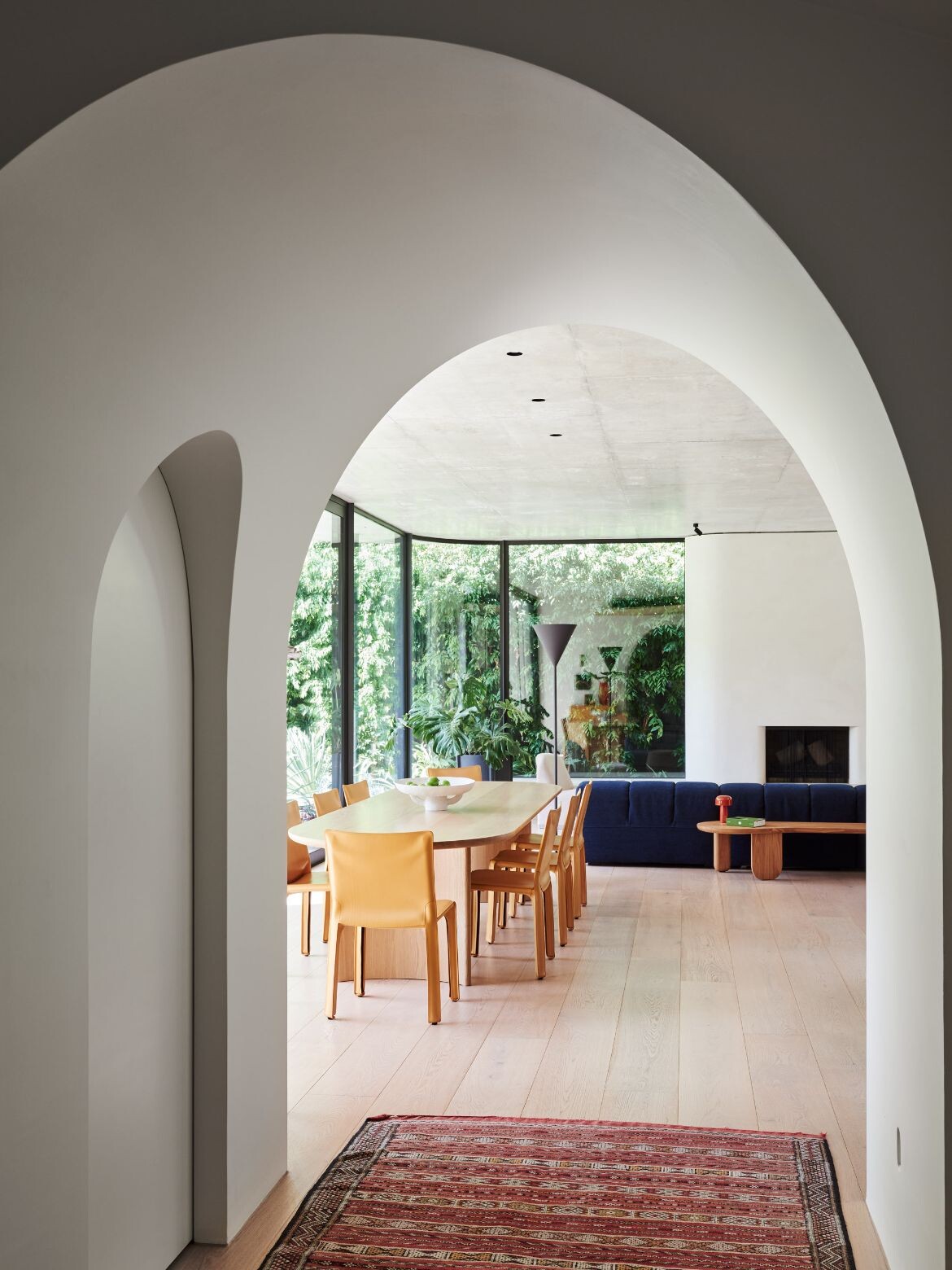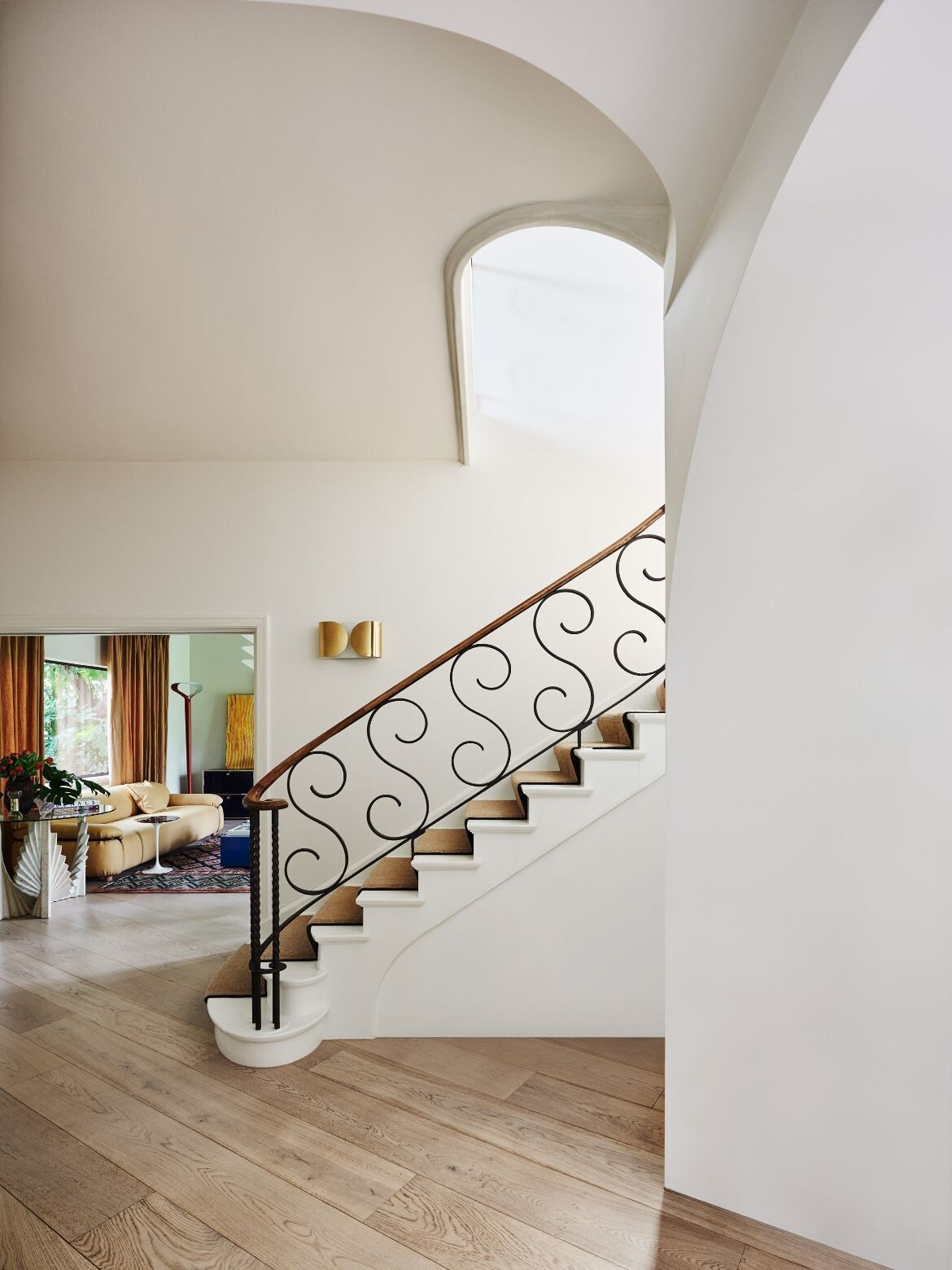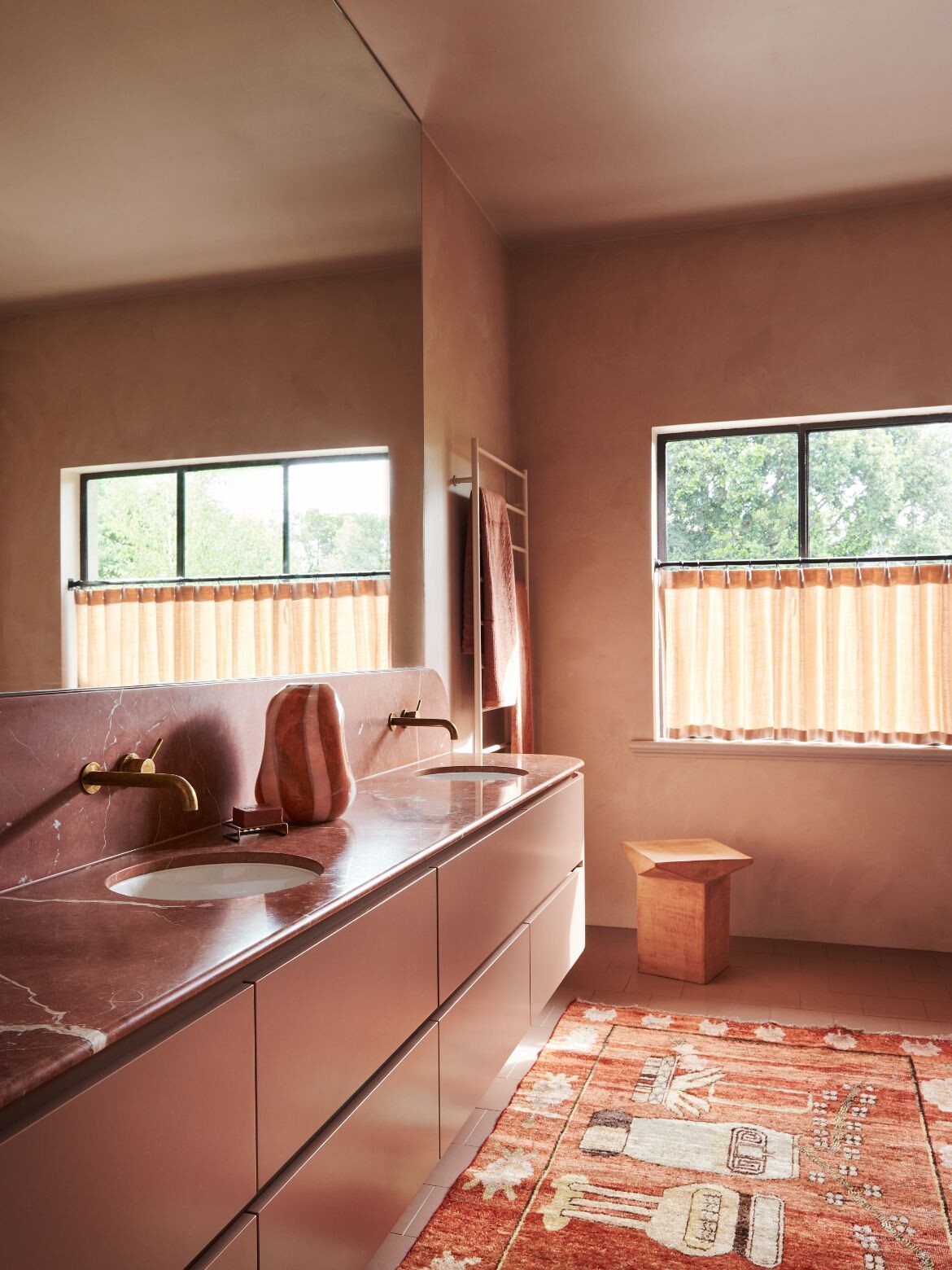 ---