It's not easy to forge a space that is ambiguous enough to sidle up to the varying tastes of the everyman without losing all character and charm. The only plausible means is to create a space with such impeccable styling – innately curated from a deep understanding of colour, symmetry and human psychology – that stepping into the space taps into an understanding of beauty that reaches beyond individual tastes.
L'Hôtel Marrakech is a new luxury holiday dwelling that expertly tiptoes between enduring grandeur and homely character: it is at once a glossy design dream for the everyman. The success of the hotel's styling is no wonder when you consider that it's owned by eminent British designer Jasper Conran. Jasper's iconic use of spirited colours and graphic prints is transferred onto the design of the hotel, where the bold shapes and exuberance is perfectly married into the traditional mosaic patterning of the Moroccan locale.
L'Hôtel Marrakech is a restored traditional riad – a historical house of five spacious suites nestled around a central courtyard garden and a 10-metre swimming pool. The hotel is designed as an idealised respite from the energy of the outside medina. The courtyard centres around a salient water fountain, ignited in handcut zelige mosaic tiles, surrounded in plantings of banana, orange and lemon trees. While a roof terrace makes for the perfect resting place for meals and cocktails, all enwrapped in an oasis of orange blossoms, fig trees, honeysuckle, bougainvillea, jasmine and scented roses.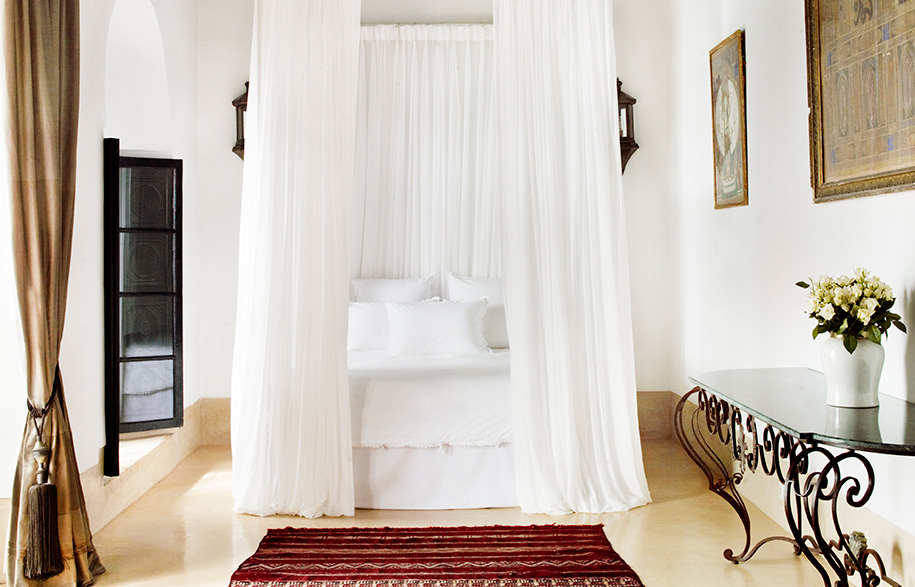 The house exhibits the superb quality of local craftsmanship, showcasing the majesty of Moroccan architecture, furniture, textiles, lighting and art – coming from Conran's own collection. Gold leafed antique statues contrast warm syrupy yellow striped armchairs. And textured thick-set Moroccan rugs build a depth of fantastical colour that perfectly balances the elegance of the high zouak ceilings and white washed walls.
L'Hôtel Marrakech builds on the exotic bouquet of the lush outdoor landscape of fruits and plantings, and further the Atlas Mountains. At once restful and energising. Differing from your standard holiday lodging, there is an innate charm and character to the space that illuminates the grandeur of traditional styling all the while renewed and rejuvenated to pull at the heart strings of any visitor.
L'Hôtel Marrakech
l-hotelmarrakech.com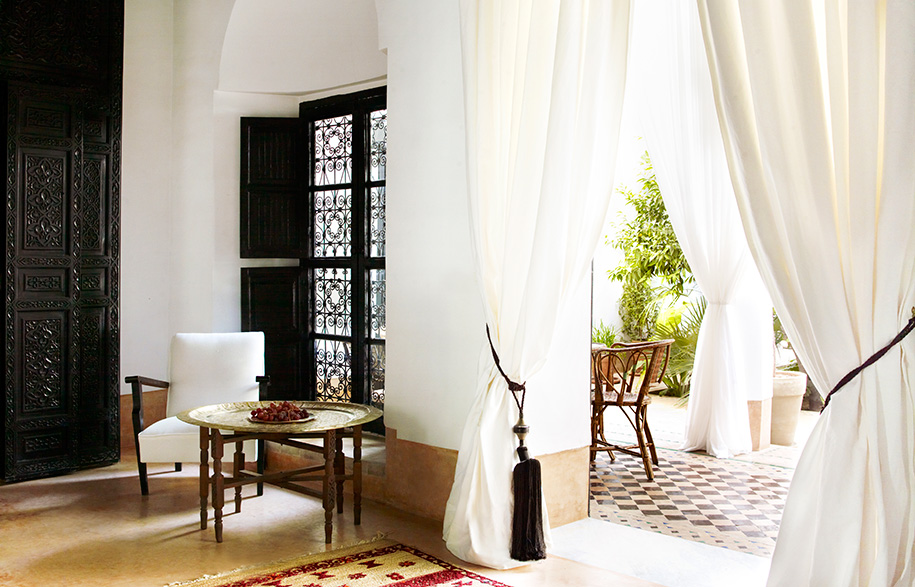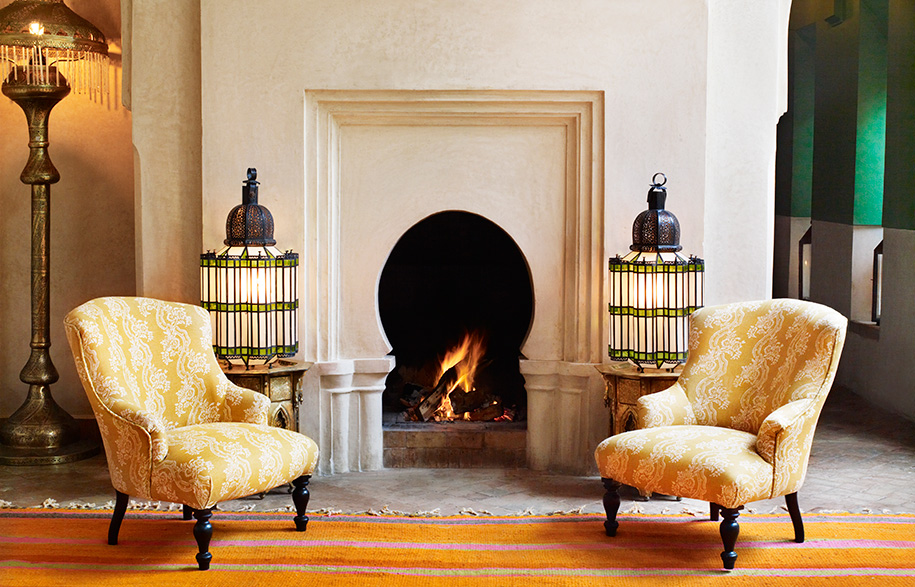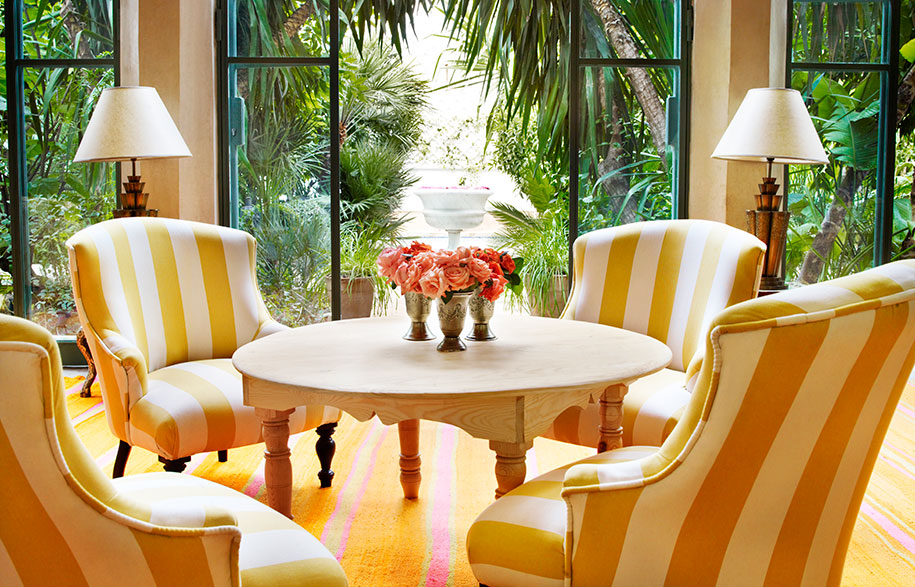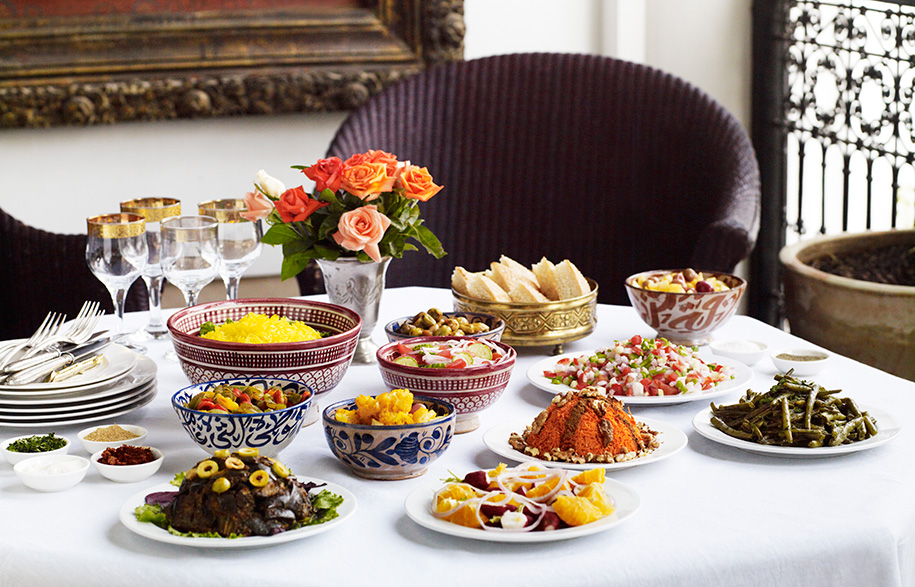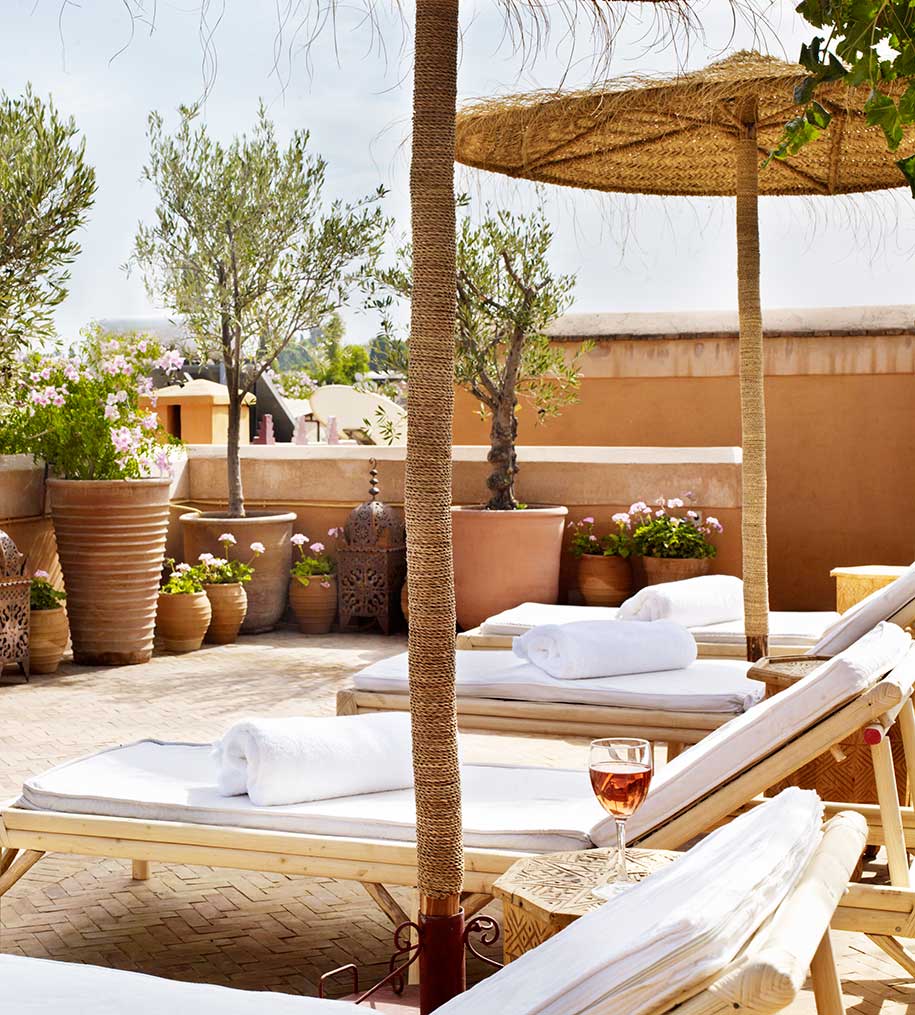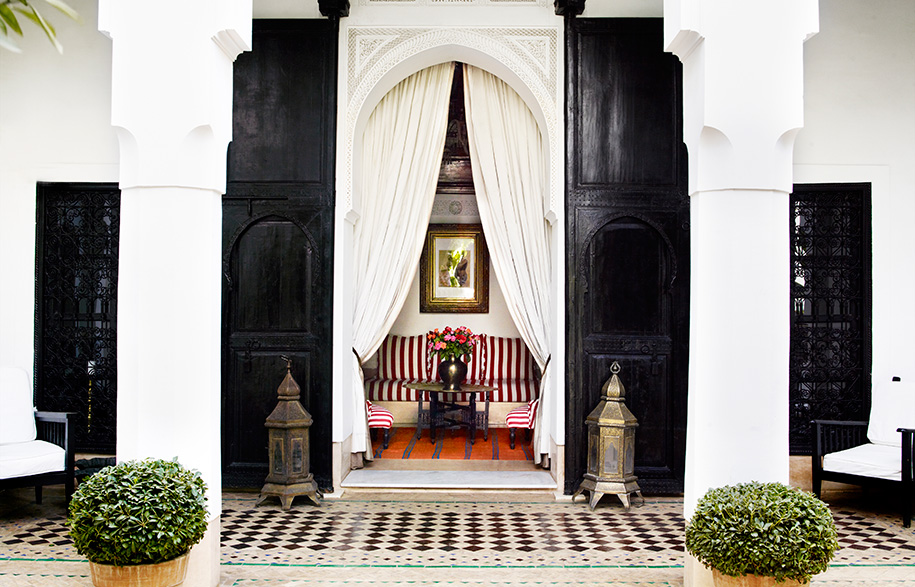 ---