"The client brief was simple,"says carterwilliamson founder and director, Shaun Carter. "We were asked to enlarge the footprint of a Federation, workman's cottage in Wareemba to include two additional bedrooms and a living space, commensurate with the scale and proportion of a four bedroom house."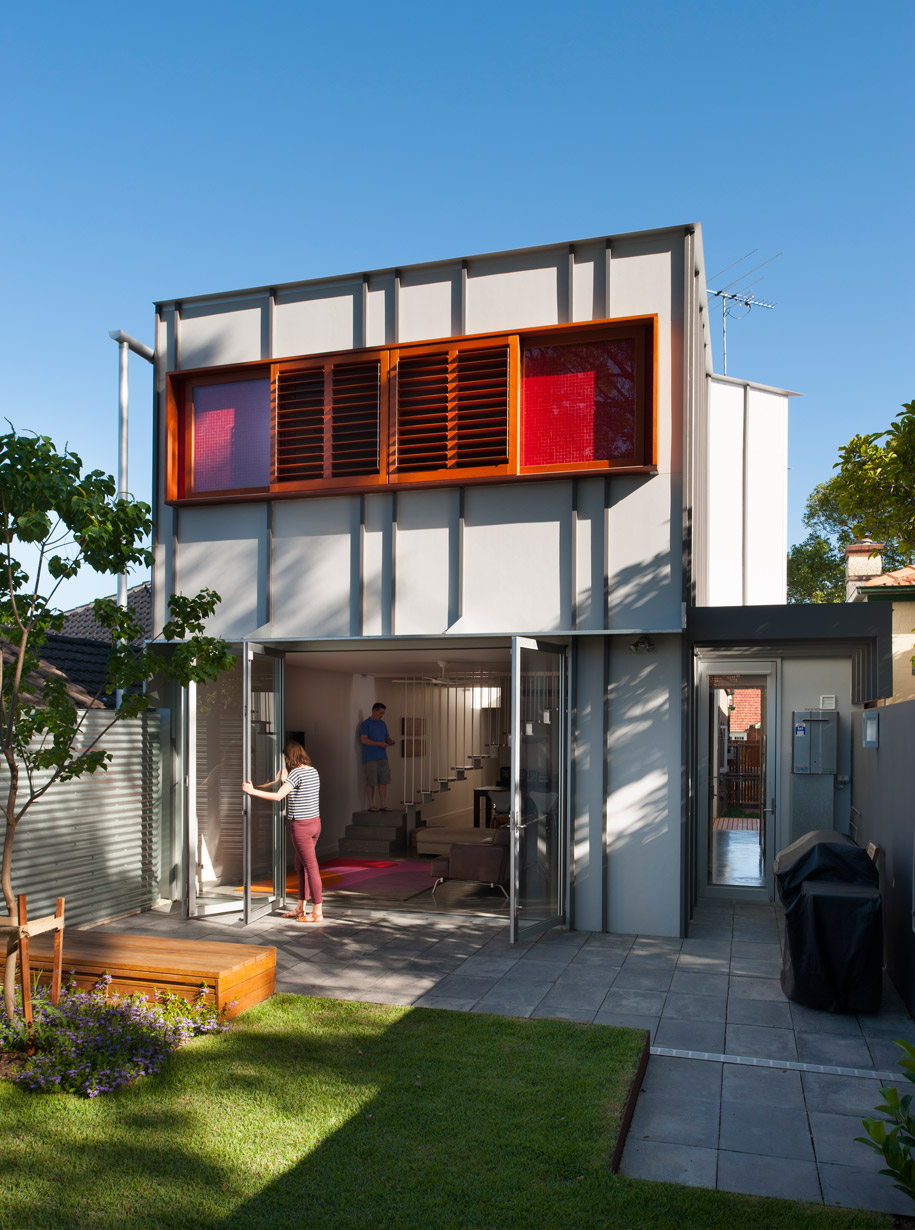 However, what carterwilliamson brought to the brief, was the transformation of an essentially English model of development into a context-appropriate, Antipodean scheme that responds to the temperate Australian climate and distinctly 'outdoorsy' lifestyle.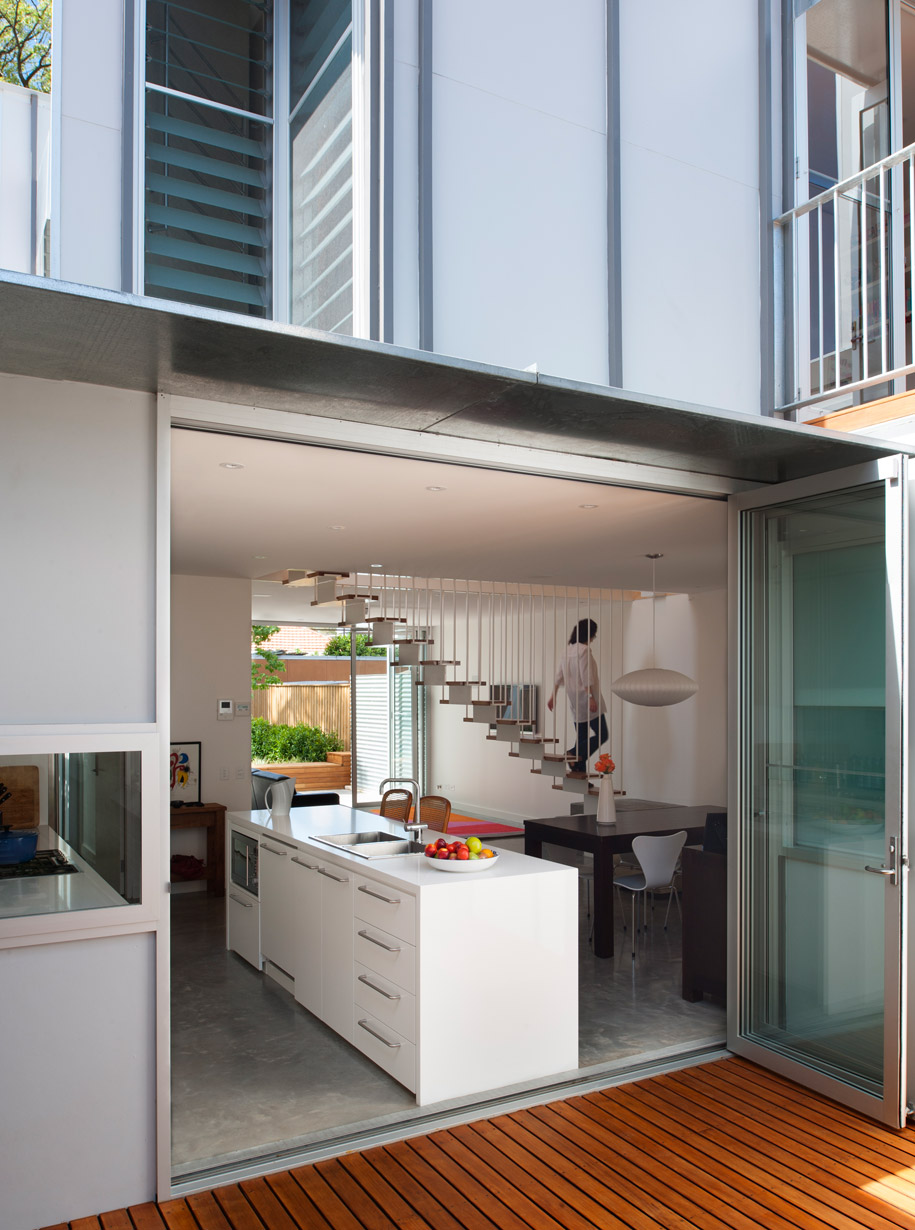 "We proposed a model of development that didn't involve a typical knock down replaced by a 'McMansion', hideous in bulk and scale," explains Shaun Carter.  "We see this house as a typology.  An architectural strategy that involves adding a contemporary element that addresses context, climate and the family's needs, whilst retaining the good parts of an old building."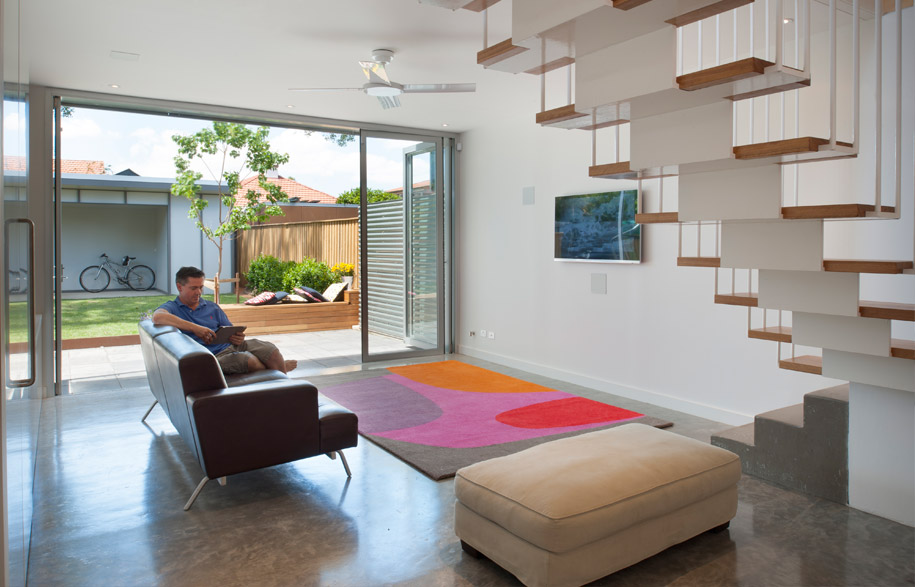 To this end, carterwilliamson removed the dark, cramped confused planning of the rear lean-tos, stitching the remaining house to the new extension via a light, thin connection which opens into a generous kitchen and entertainment zone. "The new open plan living areas centralised the services, allowing the house to open and embrace the landscape," adds Carter, "whilst the stair, located across the plan, connects the house vertically, maximising spatial efficiency."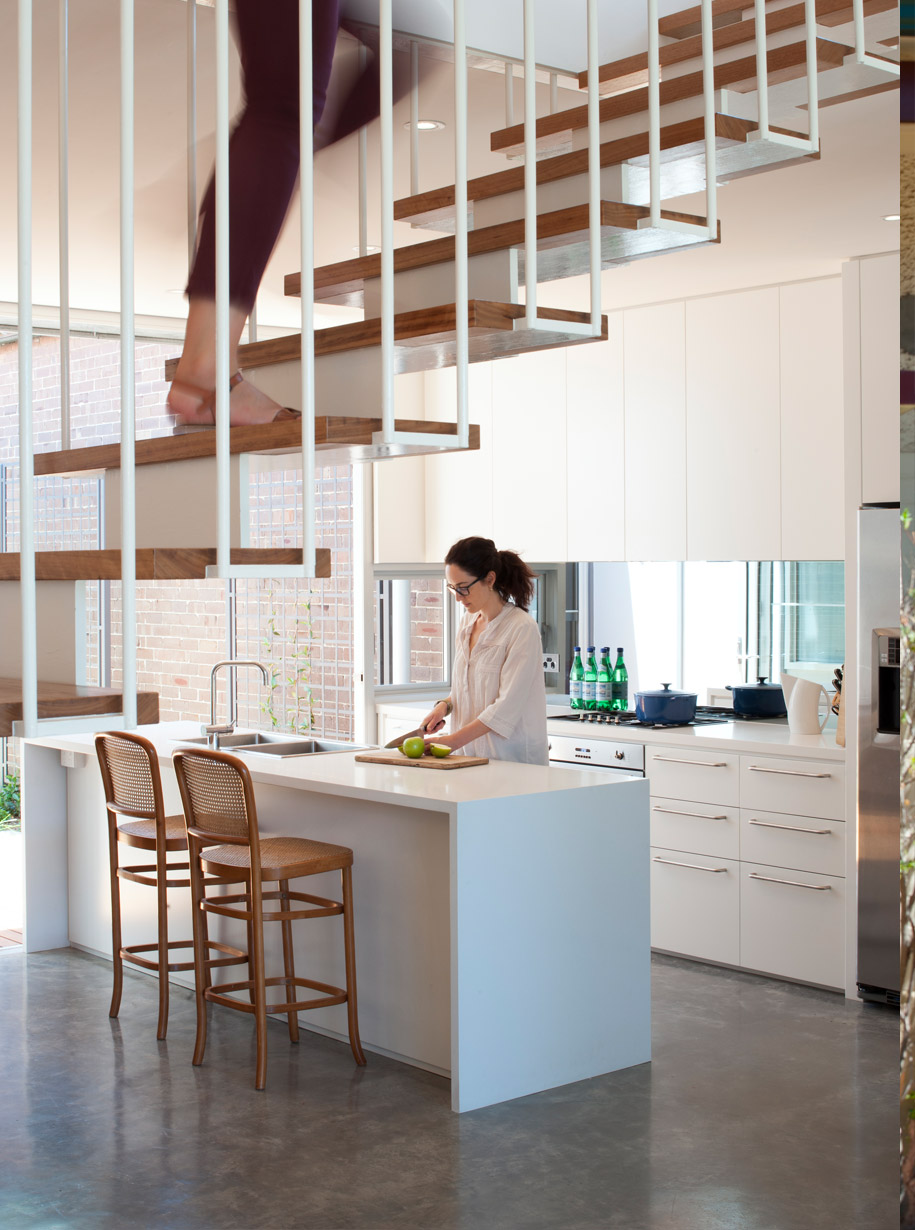 The team have also integrated a small courtyard into the middle of the extension, which "allows the house to breathe," through cleverly positioned window openings and louvres which also scoop light deep into the interiors.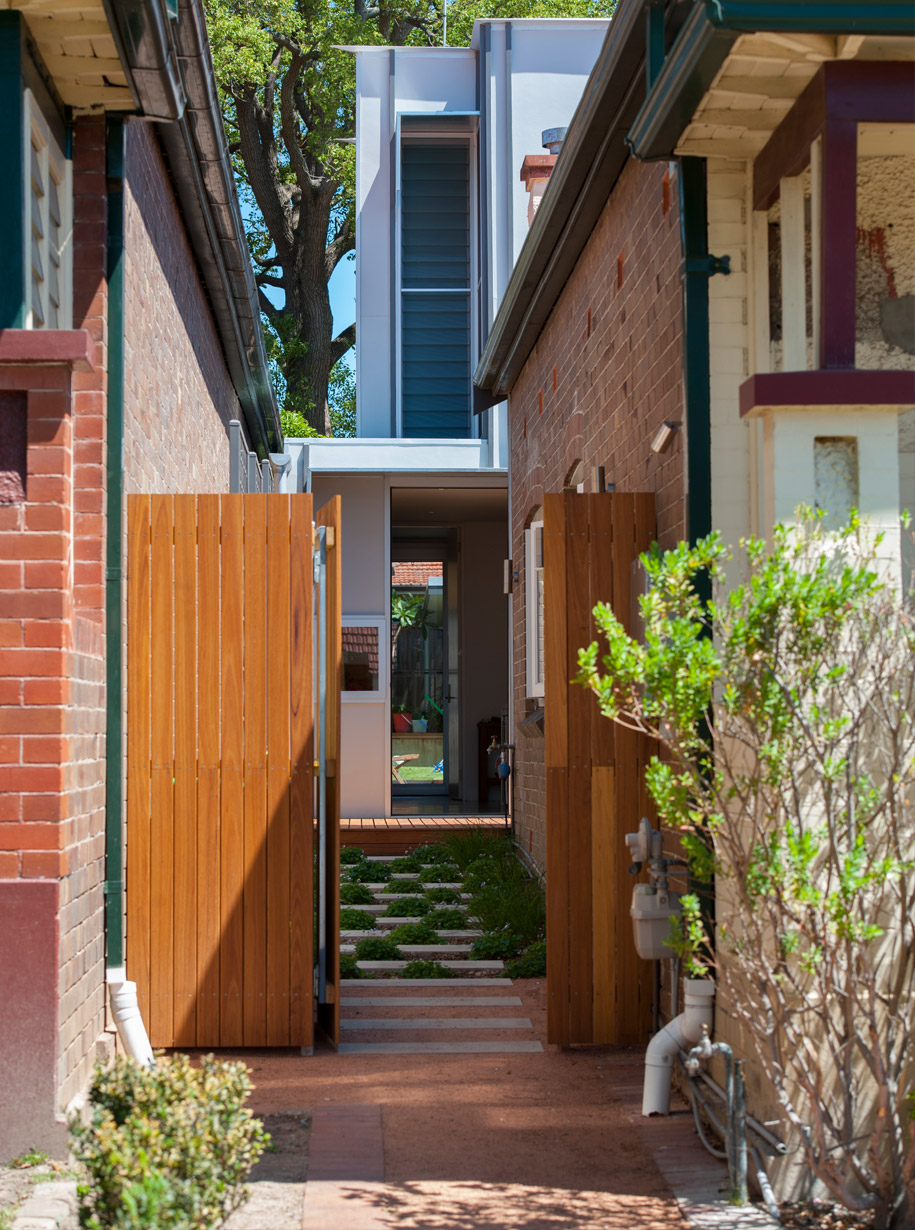 As expected, the material palette is equally context-appropriate.  Bold use of FC-sheet external cladding, a cast concrete floor and a timber structure extend and underscore the simplicity of the original house whilst setting the tone for carterwilliamson's crafty addition.
carterwiliamson
carterwilliamson.com
Photography: Castle + Beatty
castlebeatty.com
Tags: carterwilliamson, Castle + Beatty, Home Architecture, House Architecture, Residential Architecture
---