Rob Kennon Architects faced a series of complex challenges in the realisation of this project, which required an existing home to be joined to an adjacent, dilapidated weather-board house, the restoration of the street-front facades, and the renovation and modernisation of the combined interiors.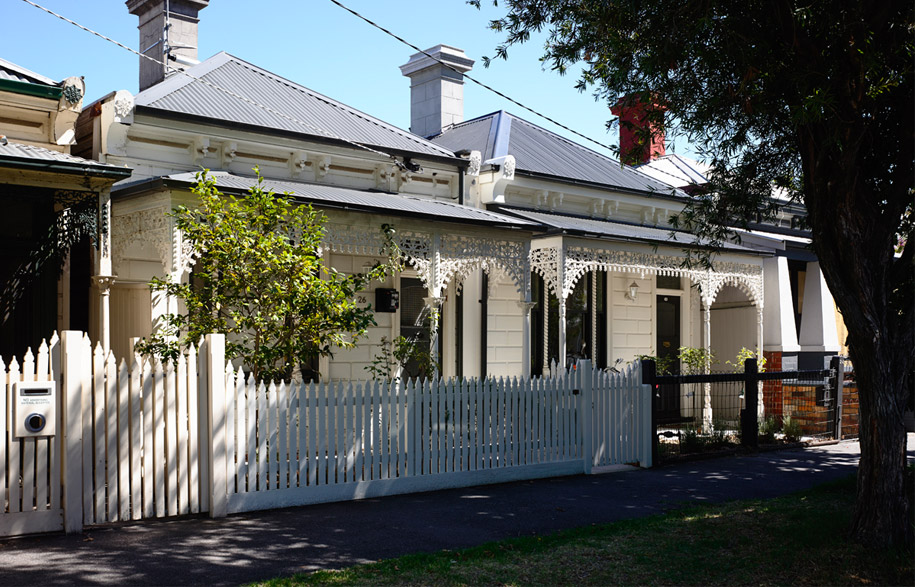 Most immediately, the foot-wide gap separating the structures presented the obstacle of how to create a single, continuous home whilst still adhering to strict council heritage controls. This was resolved by creating a series of passages through the dividing walls while leaving two separate street entrances, and resulted in the unexpected opportunity to utilise what previously had been dead space to highlight detailed joinery and reveals.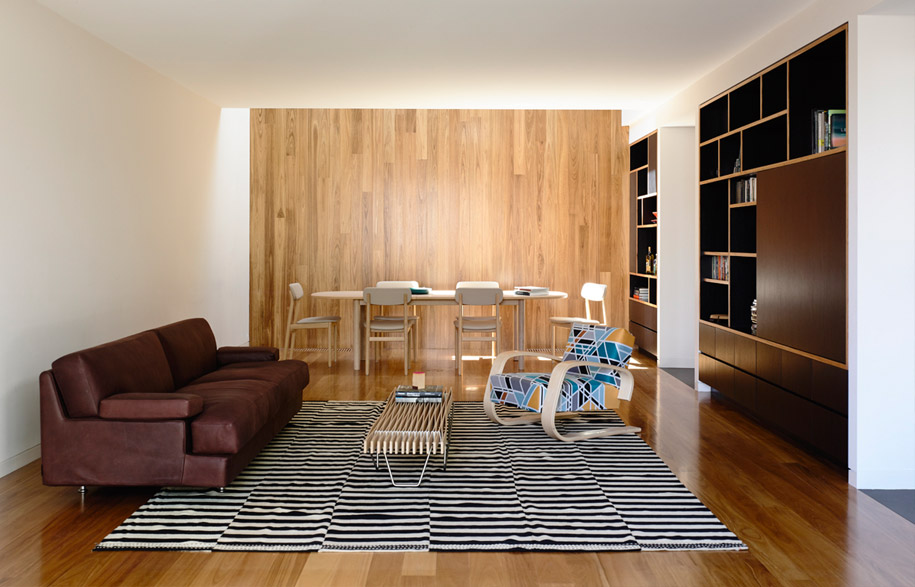 Then, conscious of not wanting the extension to result in unnecessary duplication, spaces were rationalised and divided across the two original properties. The resulting layout organizes children's bedrooms, dining, living, kitchen and laundry areas on the interconnected ground floor, whereas the Master bedroom, ensuite and study and guest bedroom and bathroom are each granted the seclusion of the second floor.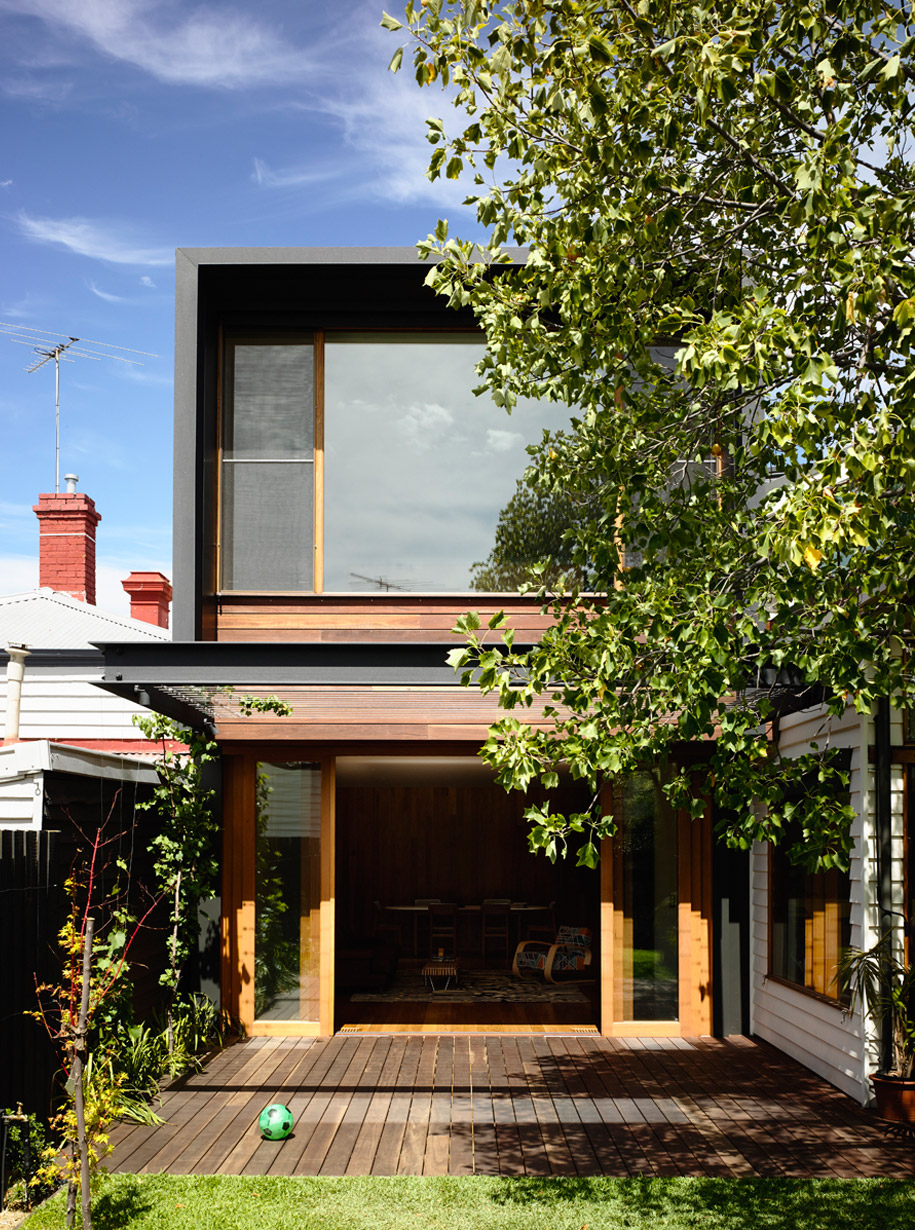 The renovation of the interiors was informed by the desire to maximise light on the ground floor and views of Melbourne City in the upper level. Thus abundant skylights and rear-facing glass surfaces open and illuminate the home.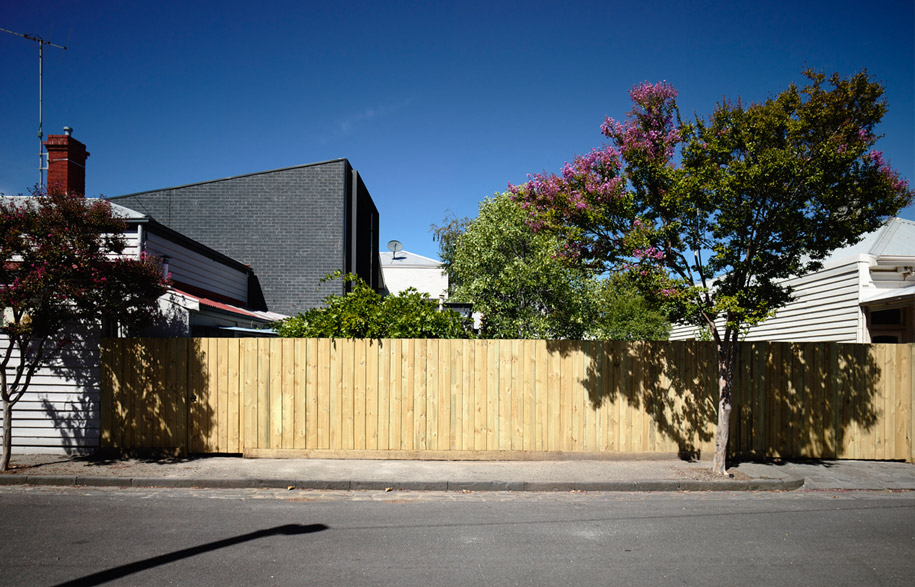 Materially, the focus on timber – Blackbutt for interior floorboards, spotted gum for decking, and American oak for joinery – creates a warm, contemporary atmosphere. Off-white paint further brightens the home, whereas the clean geometry and dark veneer on storage cabinets add texture and detail.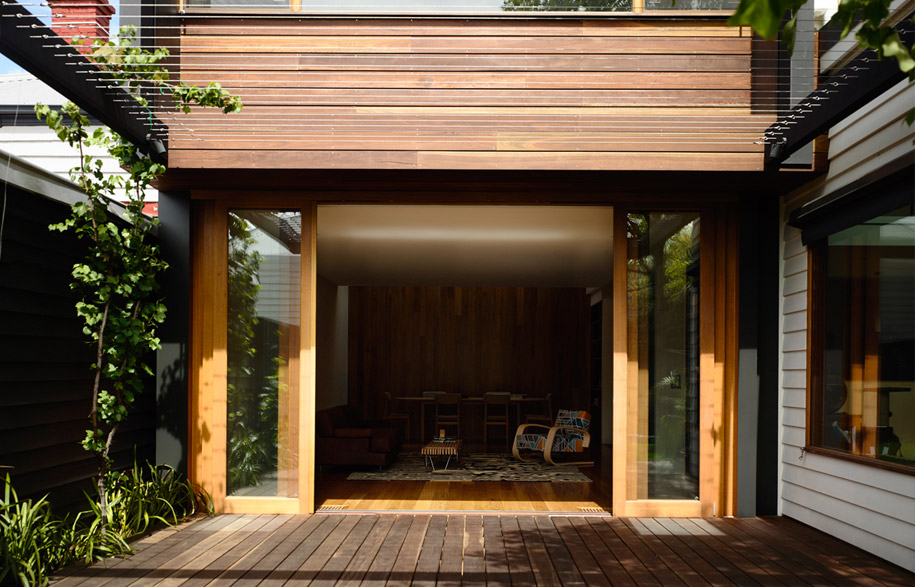 Reminiscent of the Beatles' imagined home from their 1965 film help!, the home sustains the surrounding streetscape, but opens up from this beguiling façade onto a large, modern interior.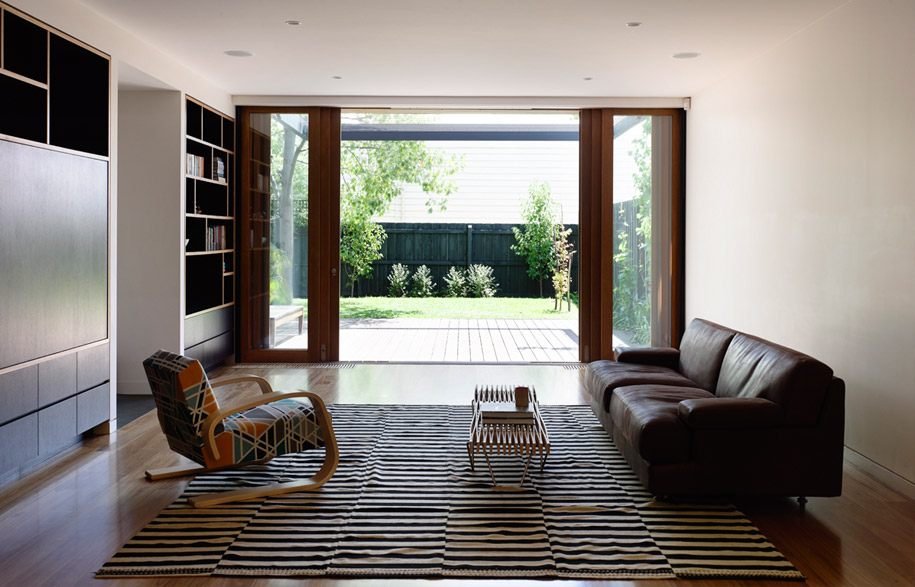 Rob Kennon Architects
robkennon.com
Photography: Derek Swalwell
derekswalwell.com
Tags: Home Architecture, House Architecture, Residential Architecture
---