The client's brief was to convert a 29-year-old apartment into a contemporary house for a young family, with specific requests to maximise natural lighting at the staircase and introduce a bath tub into the master bathroom. The primary challenge of the project was to adapt the mass-produced, utilitarian look and feel of a 1980's government-built high density residential tower into a contemporary, well designed home.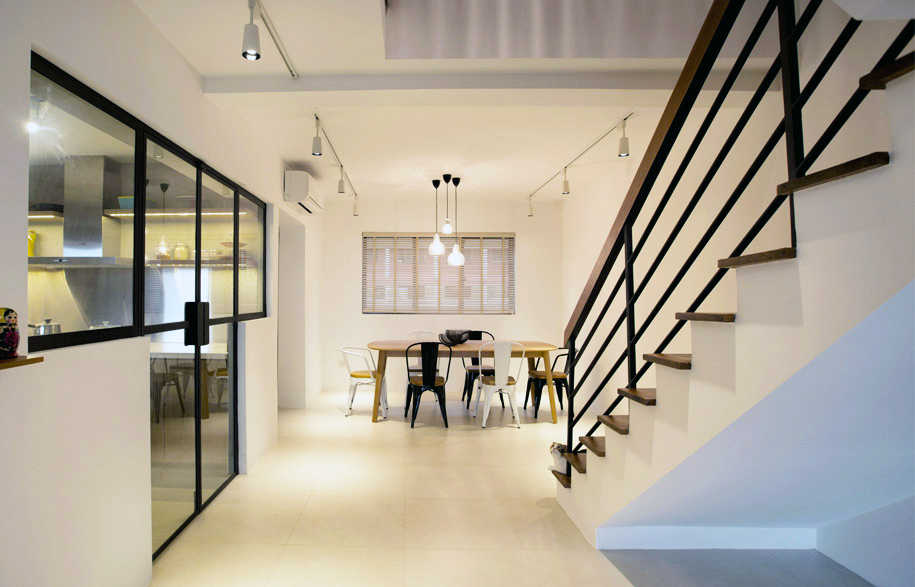 The typology of the double storey maisonette, with access to both an external and access balcony, created an opportunity for abundant natural lighting and ventilation; in particular, the removal of the second flood wall allows illumination and air from the balcony to penetrate across the volume and filter down the stairwell.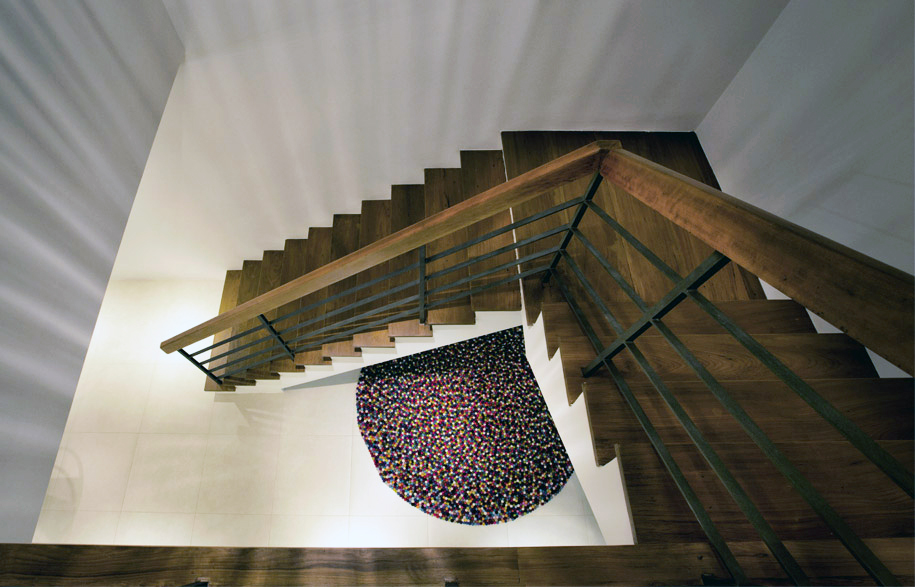 The other major structural intervention was necessitated by the constraint of maintaining the existing sanitary position. Thus, to satisfy the client's desire for an additional bath tub, the designers took the opportunity to reduce the oversize corridor and expand the master bath, converting the reclaimed space into storage shelves.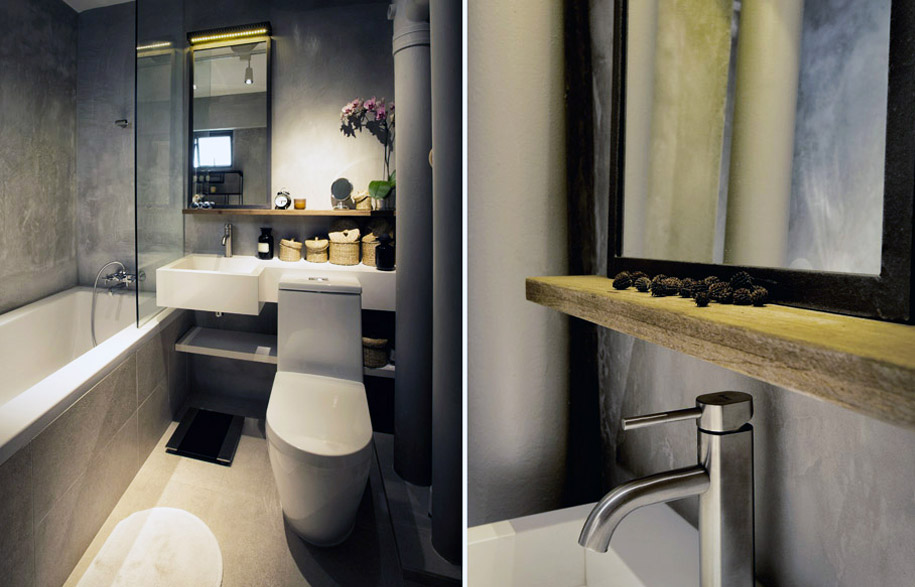 Materially, the approach was to expose and highlight existing industrial elements while complementing them with introduced textures. Thus black metal steel frames express solid functionality, raw concrete finishes are deliberately left unpainted, and recycled solid teak wood from the existing staircase balustrade was deconstructed to bring out the natural grain.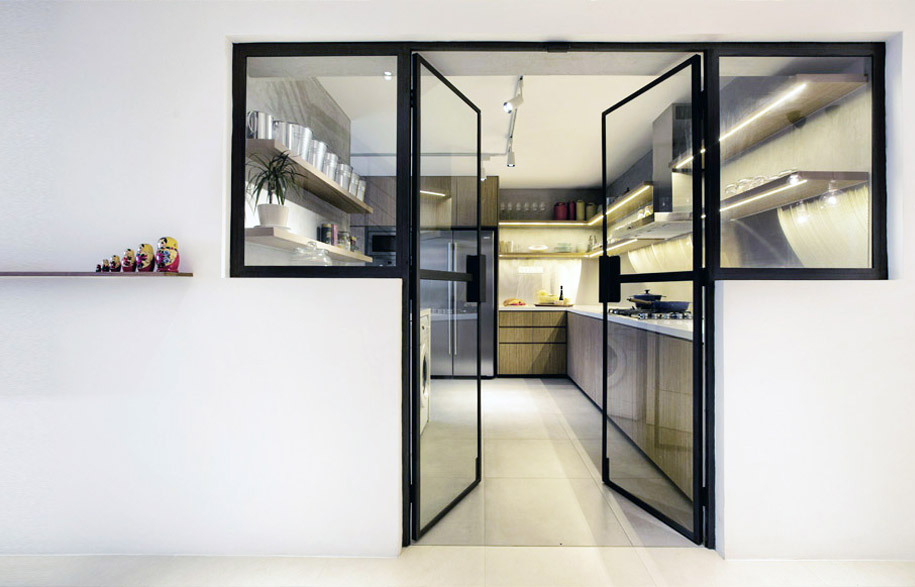 A considered and coherent selection of fixtures, fitting and furnishings completes the pared back space, creating a minimal but animated space that accommodates the requirements of the client family.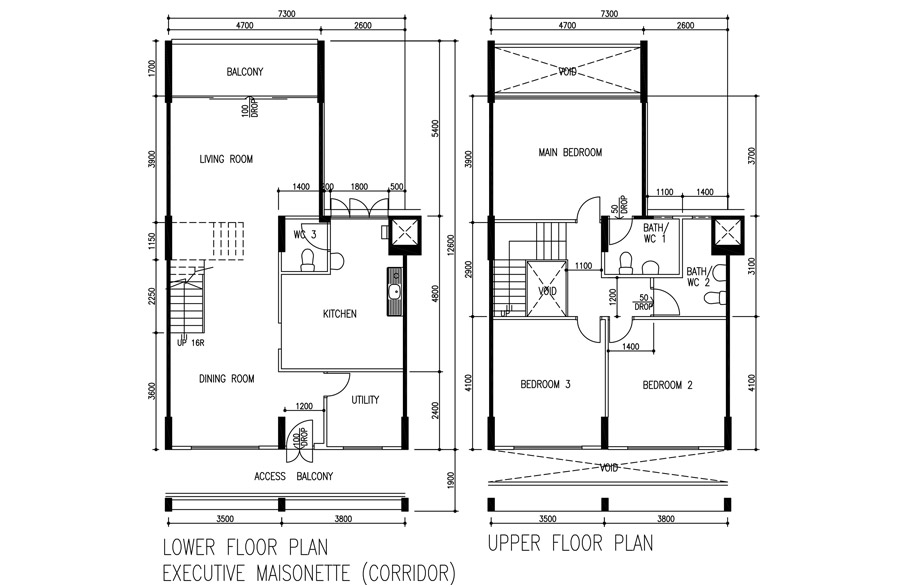 0932 Design Consultants
0932.am
Furniture Schedule:
Dining Area:
Dining table (Paddle Oak Dining table from Foundry)
Dining Chairs (Tolix Side Chair by Xavier Pauchard – Solid Wood Seat)
Dining Pedant Light (Blub and Mega Blub by sofie refer from Foundry)
Stair Case Void:
Rug (Pinocchio Rug by Hay from Foundry)
Living Room:
Ceiling Fan (Haiku Fan)
Sofa (Mezzo Sofa from Boconcept)
Floor Lamp (Kuta Floor Lamp from Boconcept)
Rug (Handwoven recycled Sari Silk grey rug from CB2)
Ottomans (Recycled Pouf from CB2)
Balcony:
Chair (Dusty Pink Condensa Chair from Grafunkt)
Master bedroom:
Bed (Sprog Bed from Foundry)
Cloth Stand (Tilt cloth stand from Grafunkt)
Throw cushion (From Grafunkt)
Tags: Home Architecture, House Architecture, Residential Architecture
---