Designed by Bent Architecture, the Princes Hill Lighthouse project revitalises a grand old terrace house located in Melbourne's inner north, overlooking the iconic Princes Park. The home, which is set within a row of picturesque terrace houses, retains the ornate detailing and tall ceilings typical of its era while being redesigned and extended to create a spacious and light-filled family home.
The design of the home takes its visual cues from the grandeur and scale of the existing property and is intended to accommodate the owners and their young adult children in a way that provides each with their own autonomy.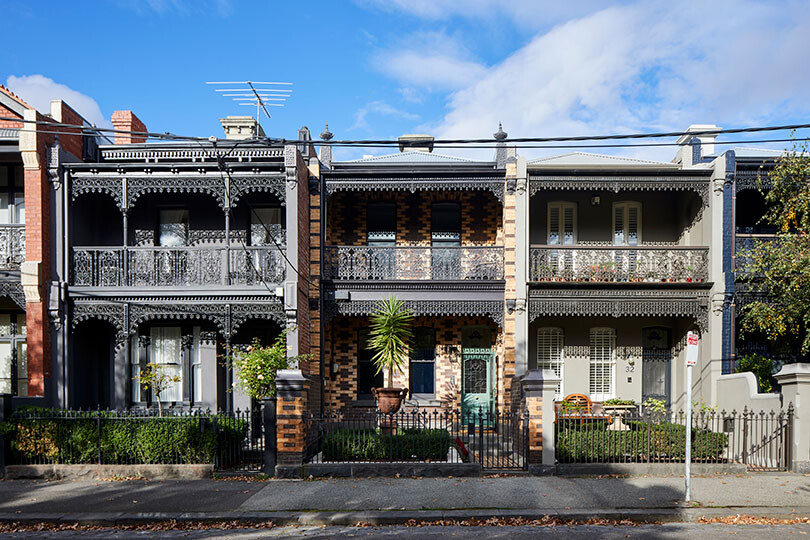 The residence is built over three levels to maximise program space while minimising building footprint, resulting in a much-needed outdoor area that is both functional but more importantly contributes to the interior amenity and feeling of expansiveness.
Each level serves as its own suite with a bedroom and bathroom, while the main living spaces – kitchen, dining and lounge – are located on the ground floor. The bedrooms and bathrooms on the first two levels are situated within the original terrace and retain the period proportions and details that are typical of its Victorian heritage.
A central, double-storey light court serves to illuminate the living spaces, which extend beyond the original home in search of light and a connection to the outdoors. Within the living space, a sunken lounge adds to the sense of scale and proportion, making the space feel even larger, while allowing seamless steps in terrazzo to the outdoor terrace.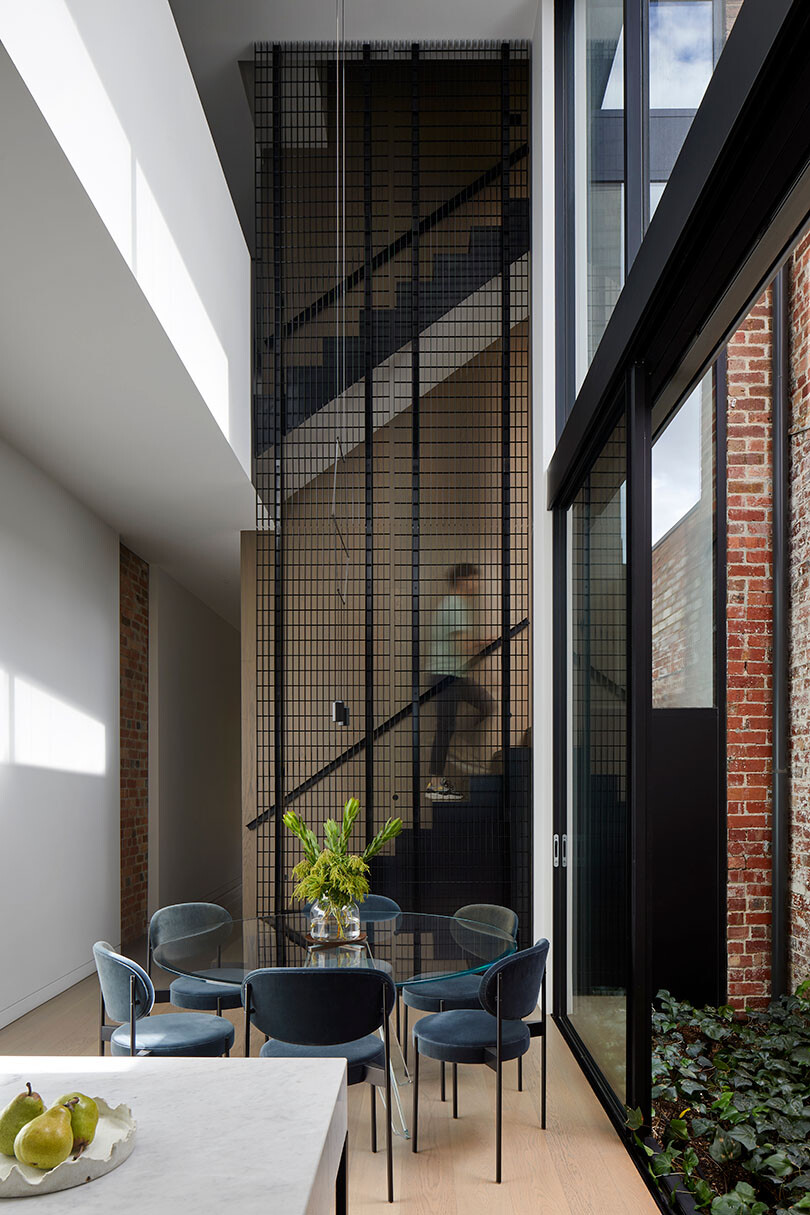 The third bedroom and ensuite on the upper level are housed within an attic-like space that is carefully defined to respond to the amenity of neighbouring properties and the heritage character of the place. Up here the form of the roofline is present, ensuring a connection to the shell of the original dwelling.
The Princes Hill Lighthouse project is a remarkable transformation of a grand old terrace house, combining the preservation of its timeless beauty with modern amenities to create a comfortable and flexible family home.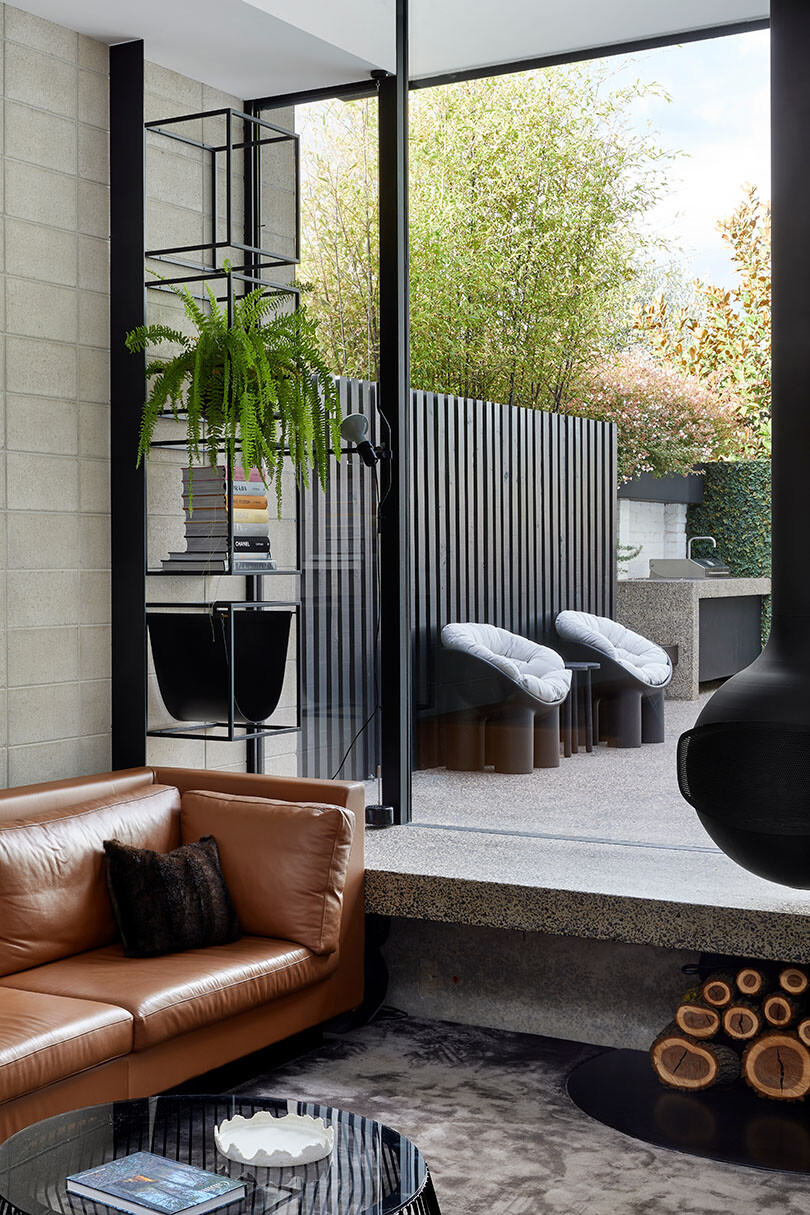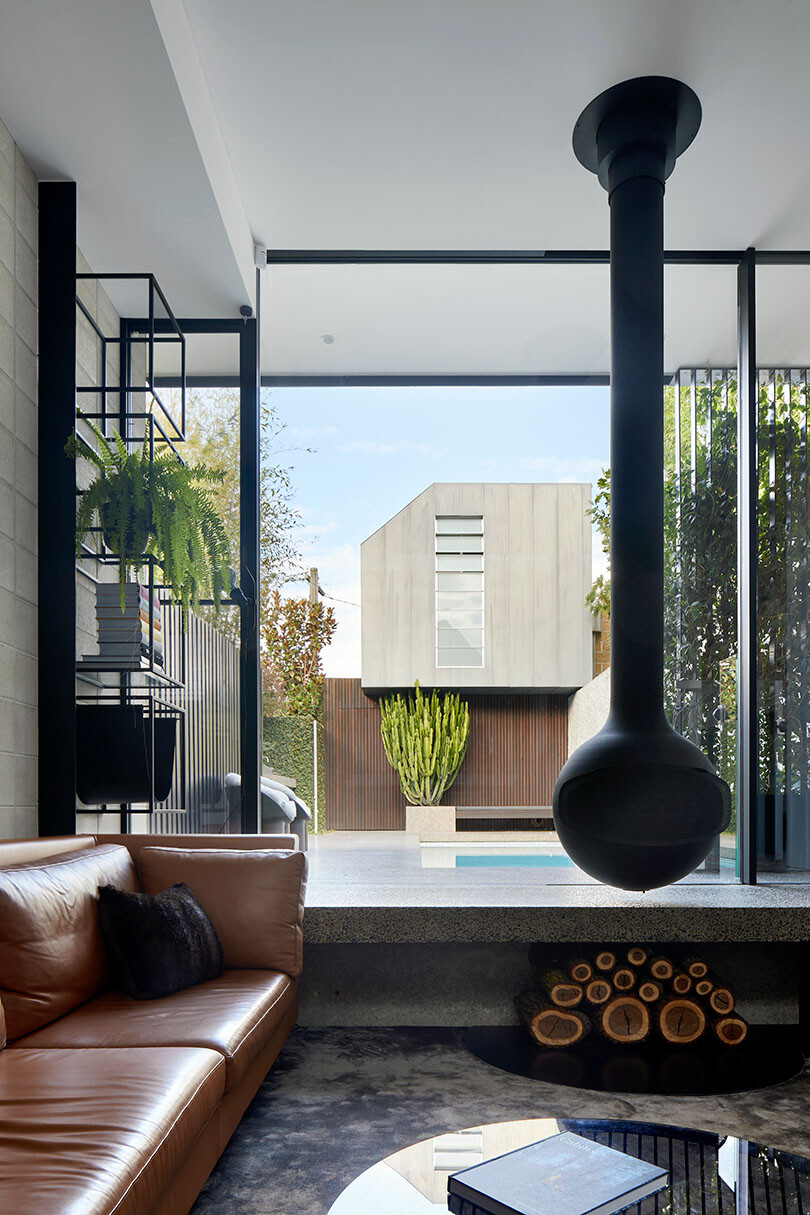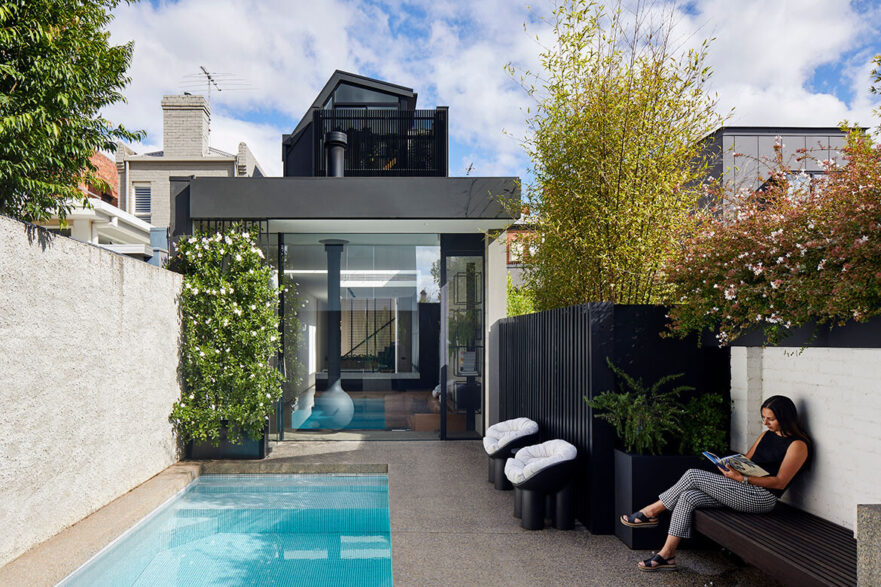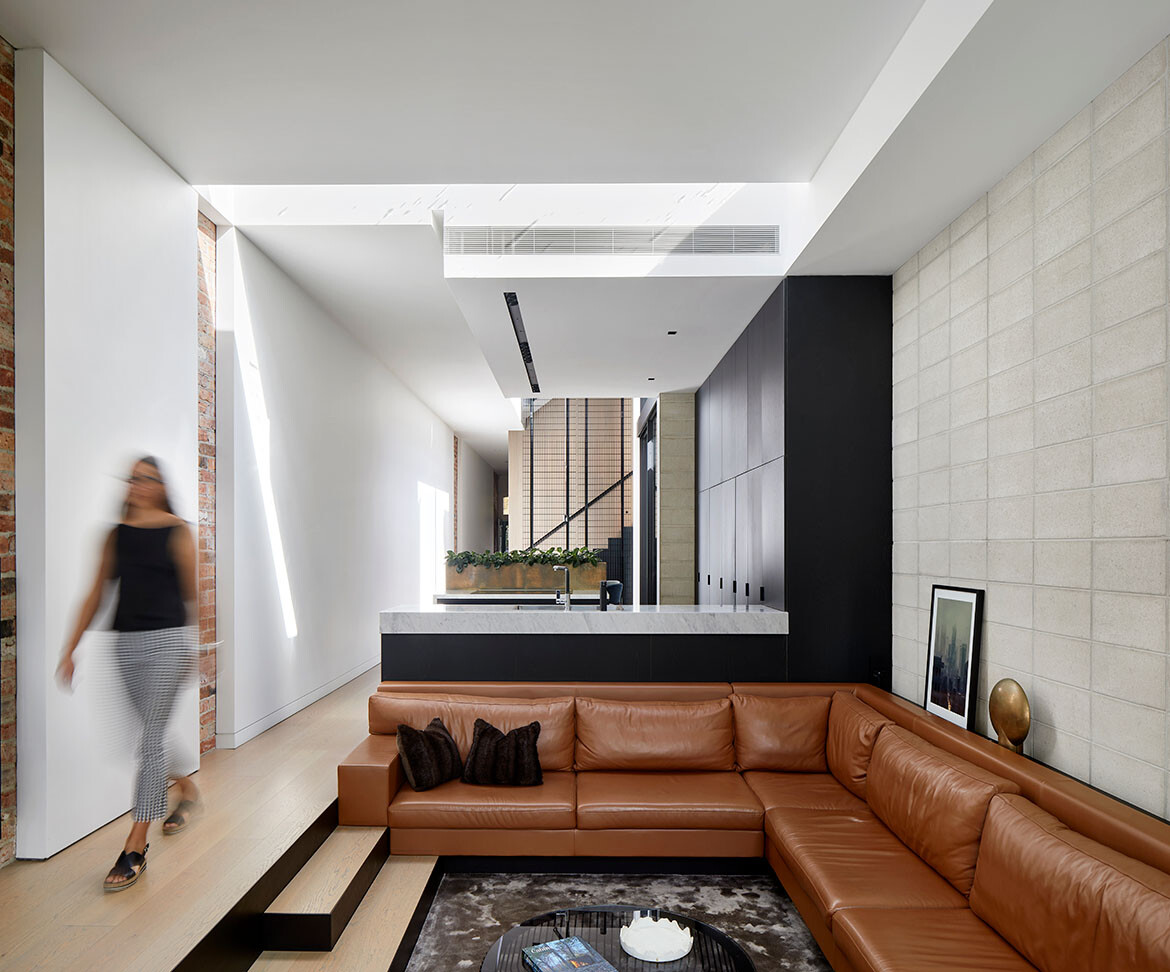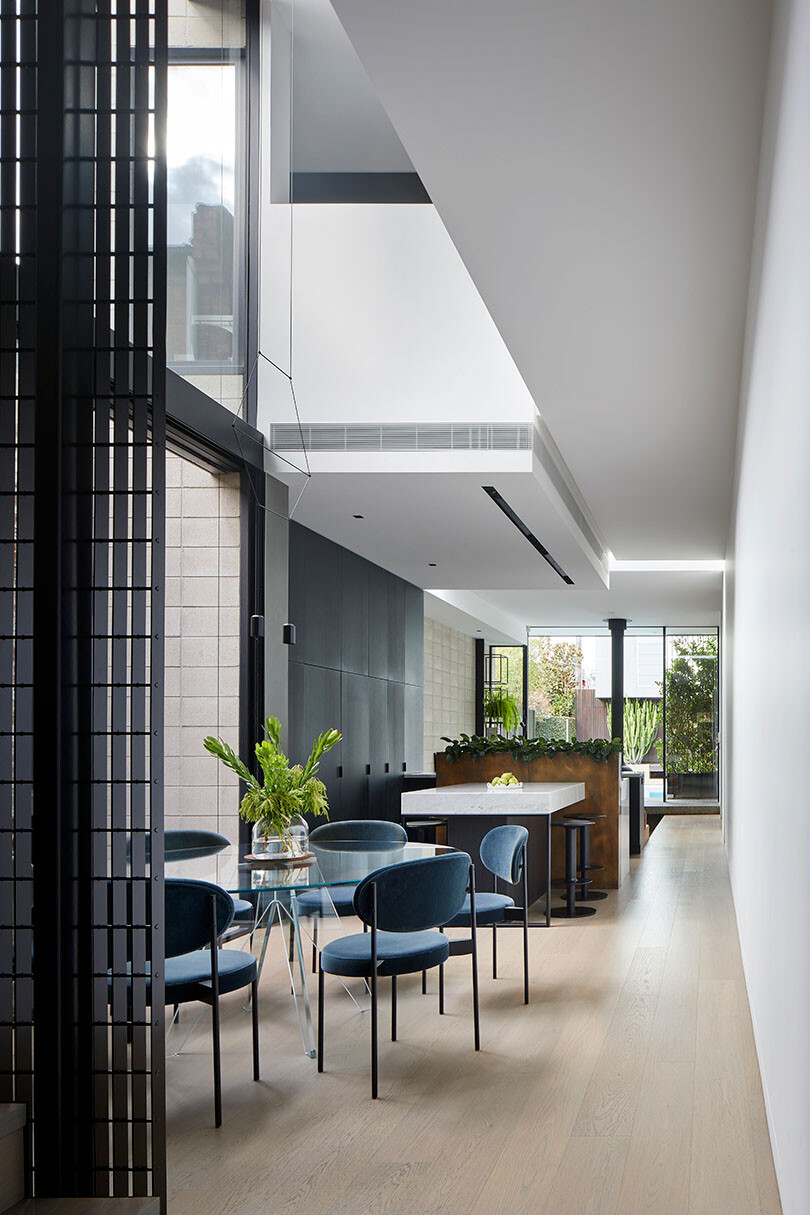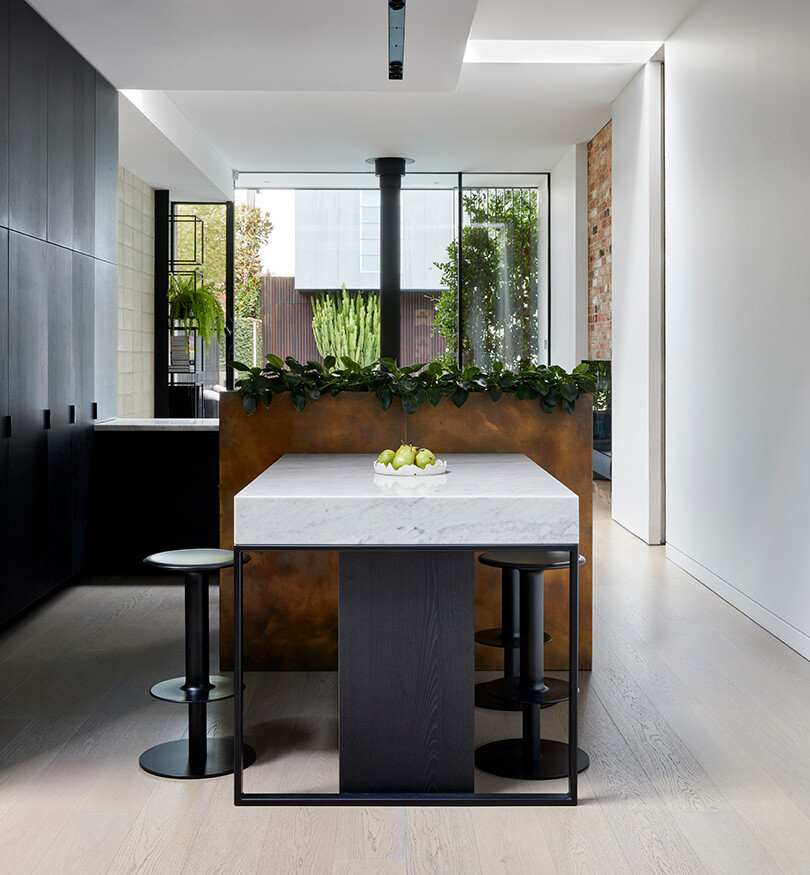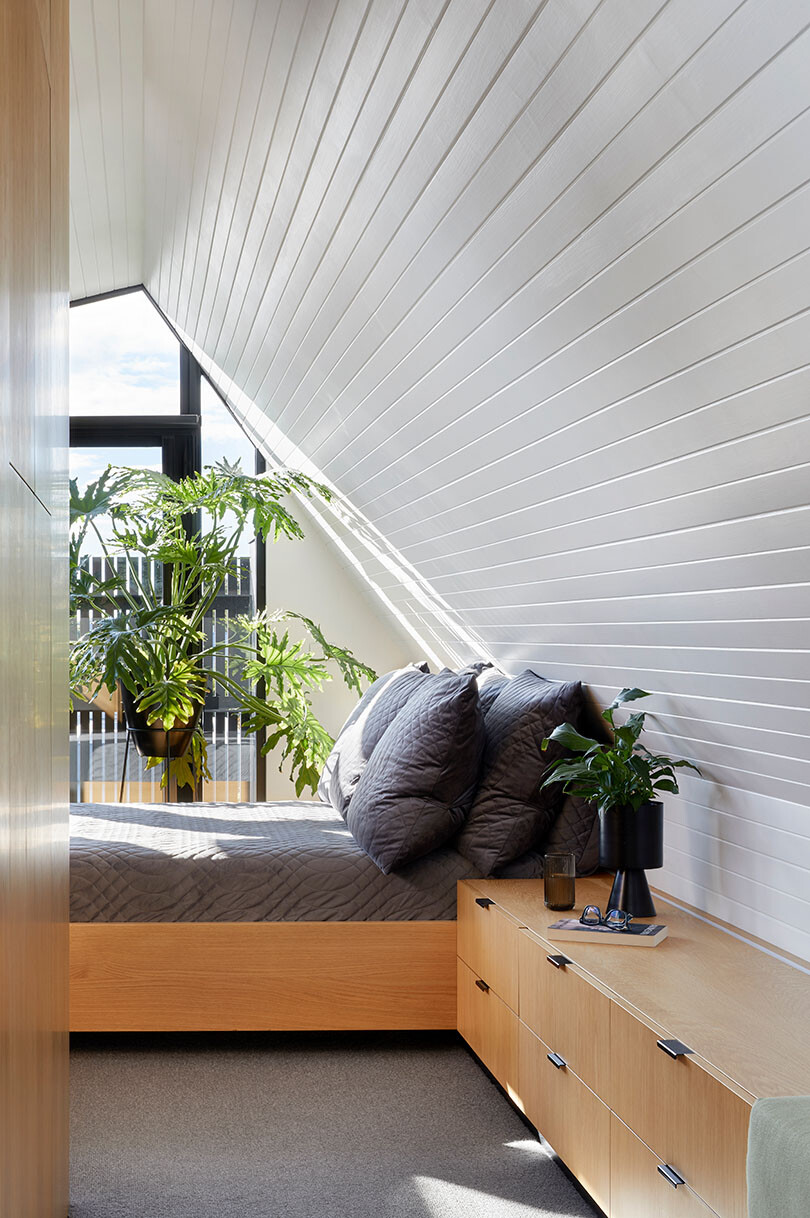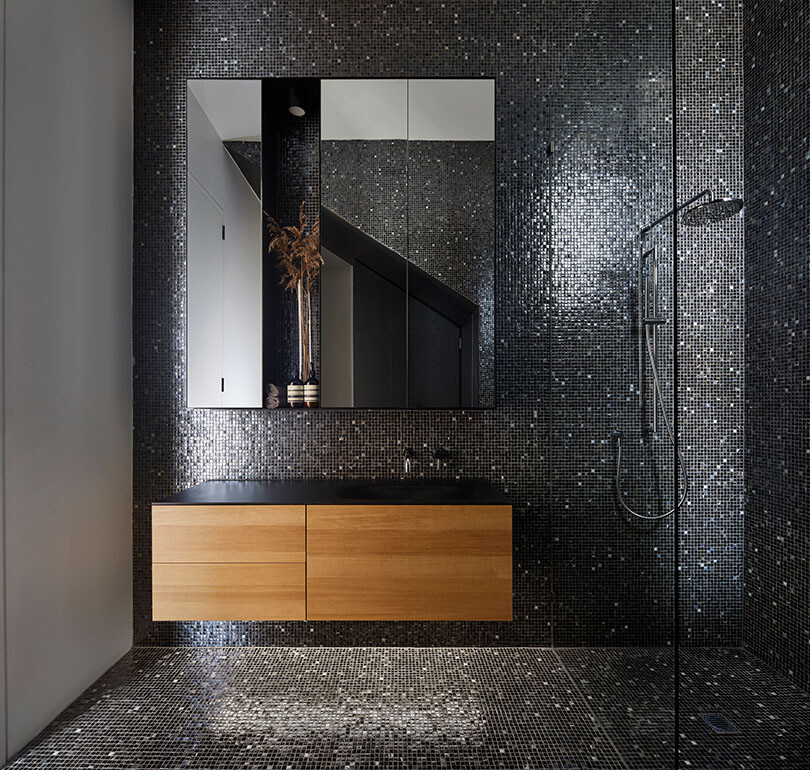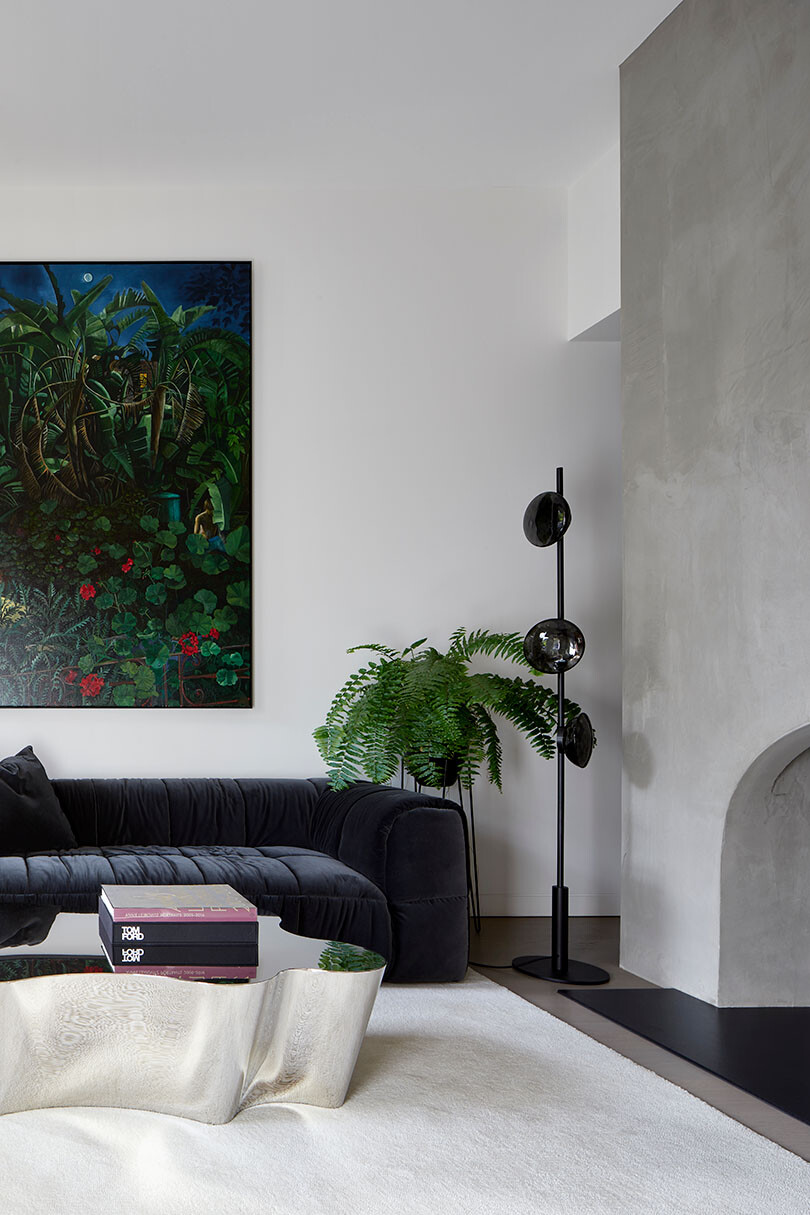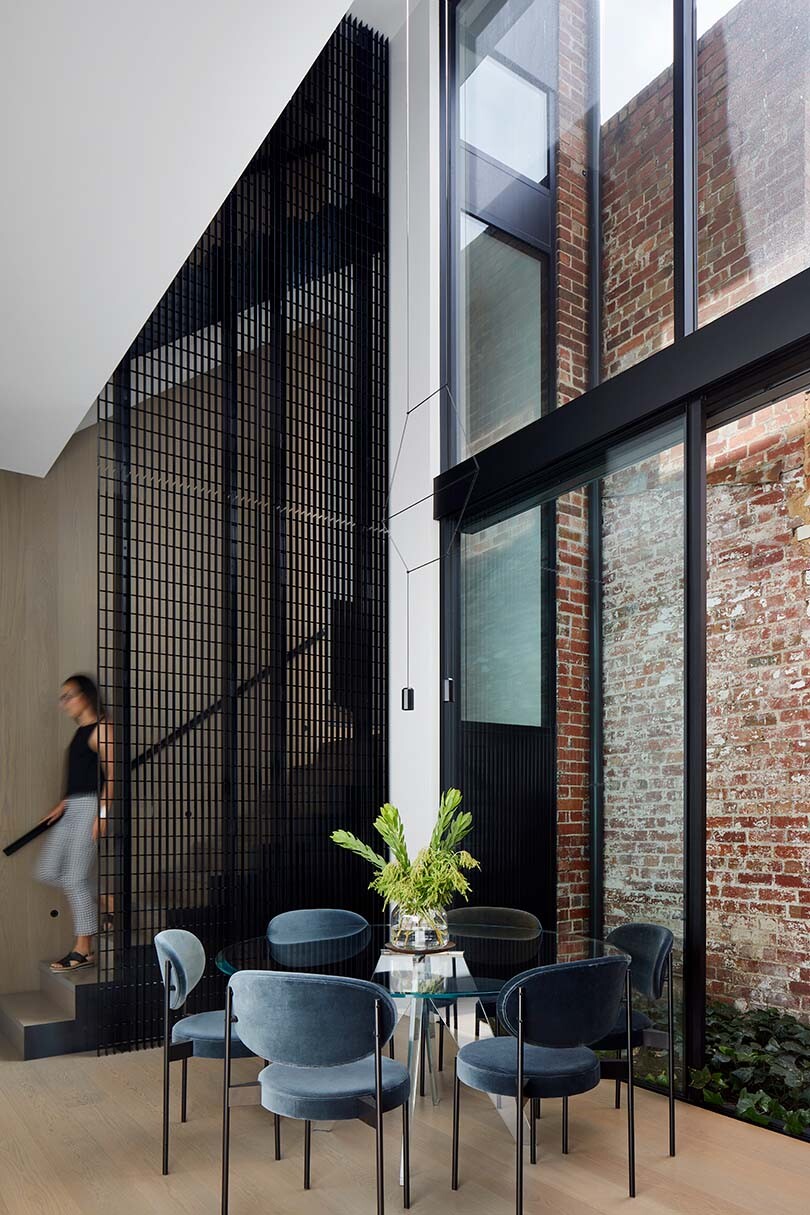 Project details
Architecture and interiors – Bent Architecture
Photography – Tatjana Plitt
We think you might like this home by BENT Architecture which also considers light
---