A house that invokes the sense of living in a garden. This was the instruction to Palinda Kannangara Architects when transforming the narrow plot of land in Sri Lanka's busy Battarmulla region into a home for a young couple.
The house – gifted with a rich external palette of moss green foliage, glassy water and rough-cut stone – draws in the outside world to create an enhanced sense of tactility. The rawness is pulled through into the internal space through the use of exposed materials, often salvaged; offering a sense of history not found in a new home. Locally sourced rubble paving stone constructs an evocative feature wall that is appreciated in both the indoor and outdoor spaces. Salvaged Jack timber is custom-designed into slender, non-disturbing frames to the outside views.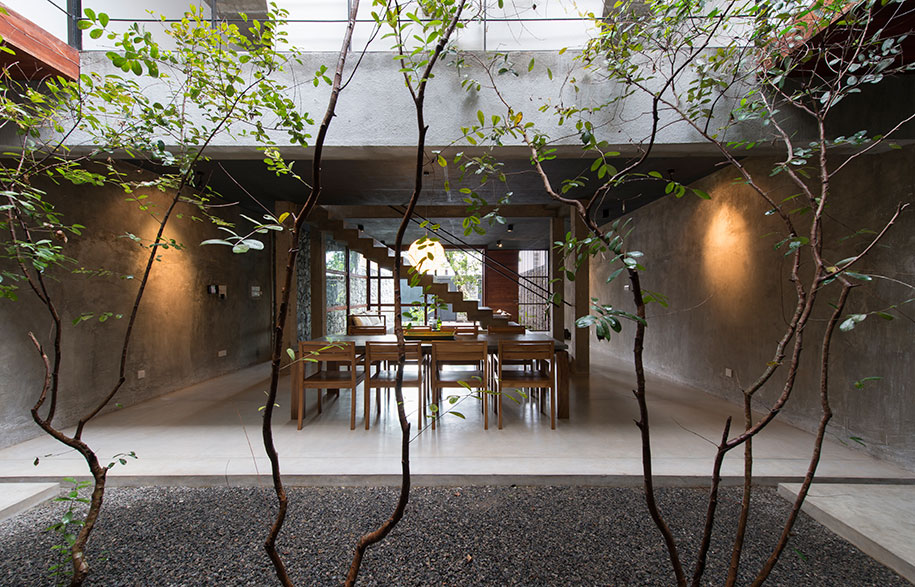 The entrance forecourt is multi-functional to protect a car as well as host a large crowd spilling out from the interior spaces (an easy feat, as the full-length timber doors open to wholly connect the house to the outer world.) In an ingenious use of the house's natural assets, the extensive use of glass enables for the outdoor pond and Sapodilla trees to decorate also the interior rooms.
With engrossing natural features, the house is sunk in to its surrounding world. And despite the heavy-handed use of hard, cool materials; cement, chopped rubble and crushed gravel, the ultimately earthy quality establishes a sense of calm and refuge that taps into an ancestral psychology.
Light, however, is not in short supply as the fluid form of the building allows for the transferral of air, sun and shadows along then length of the house. The space is only interrupted from the immense staircase of polished concrete. Dramatic angulation carves out the space, creating segregation in an otherwise open flow house. The stairway leads up to a beckoning source of light that further connects the house to the outer environment; reflecting the moving seasons through gorgeous geometry playing out in the shadows cast across the house.
Palinda Kannangara Architects
palindakannangara.com
Photography by Sebastian Posingis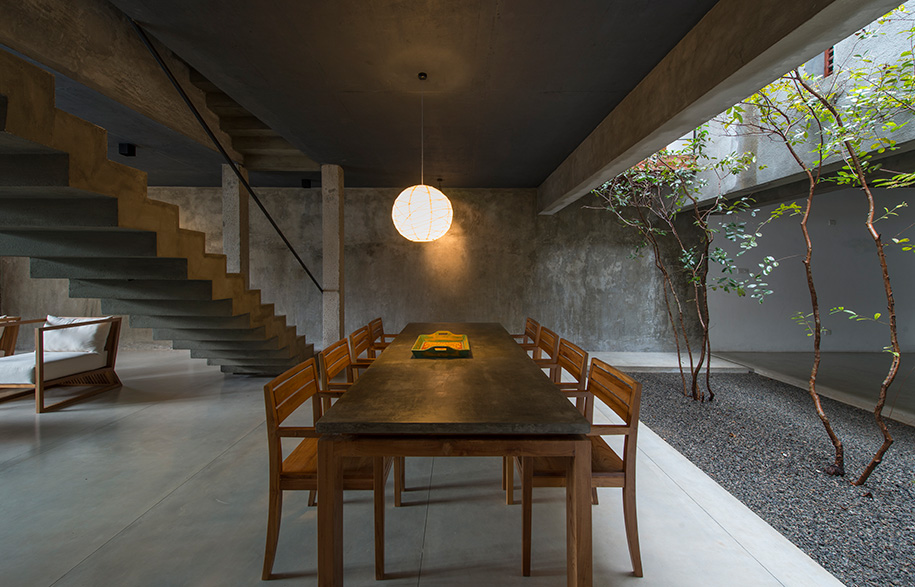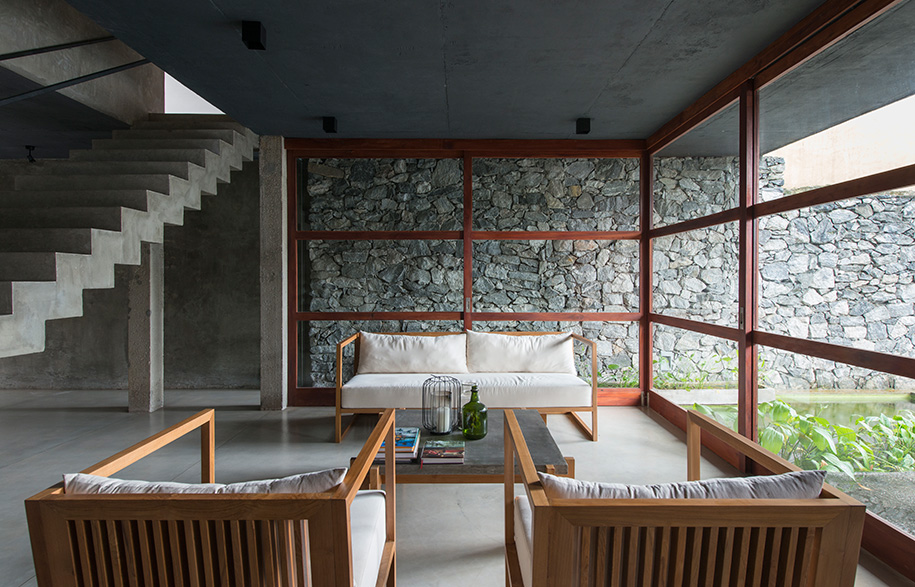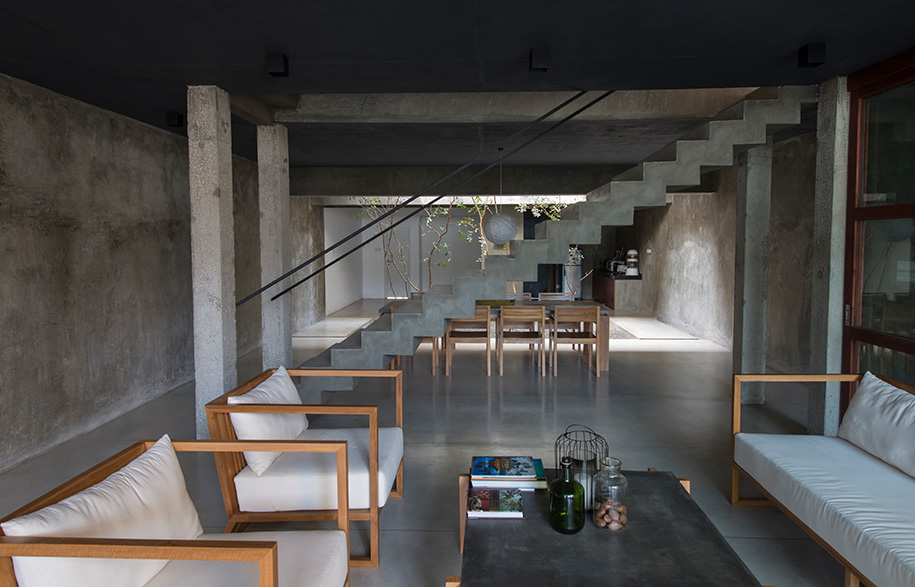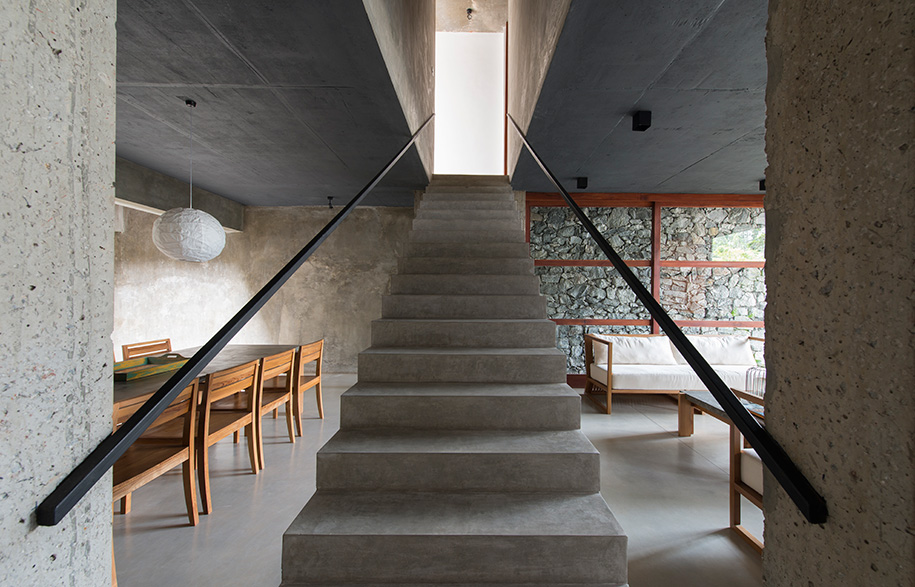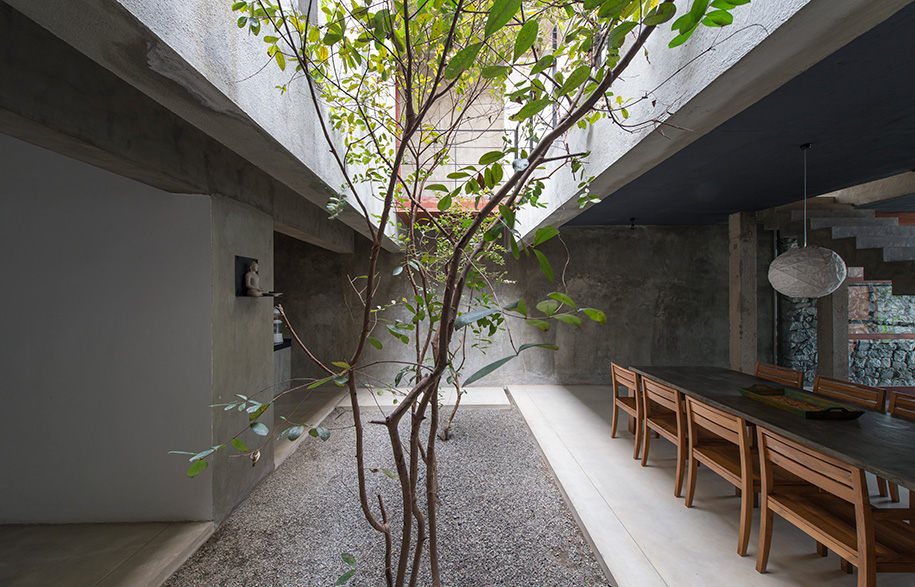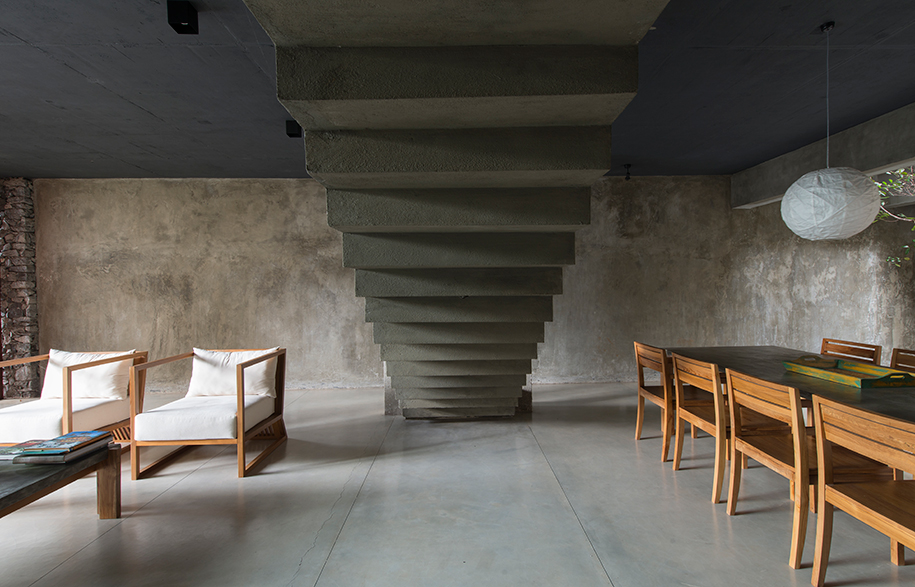 Tags: Home Architecture, House Architecture, Palinda Kannangara, Residential Architecture
---