"Architects collaborate with all kinds of skilled and passionate people – the process of creating a home should be joyous!" says Lintel Studio principal Emiliano Miranda. That said, the outcome is a joy, in terms of aesthetic, architectural response and providing his clients with a wholly liveable home.
Making sense of the floor plan without adding rooms, Lintel Studio has rearranged the home to better suit contemporary needs as a series of three spaces. The bathroom and laundry of the central third, for example, each occupies what had once been small bedrooms off the entrance hall. The change of use renders the spaces generous, while the bedrooms have all been shifted to the upper floor where breeze and outlook are optimal.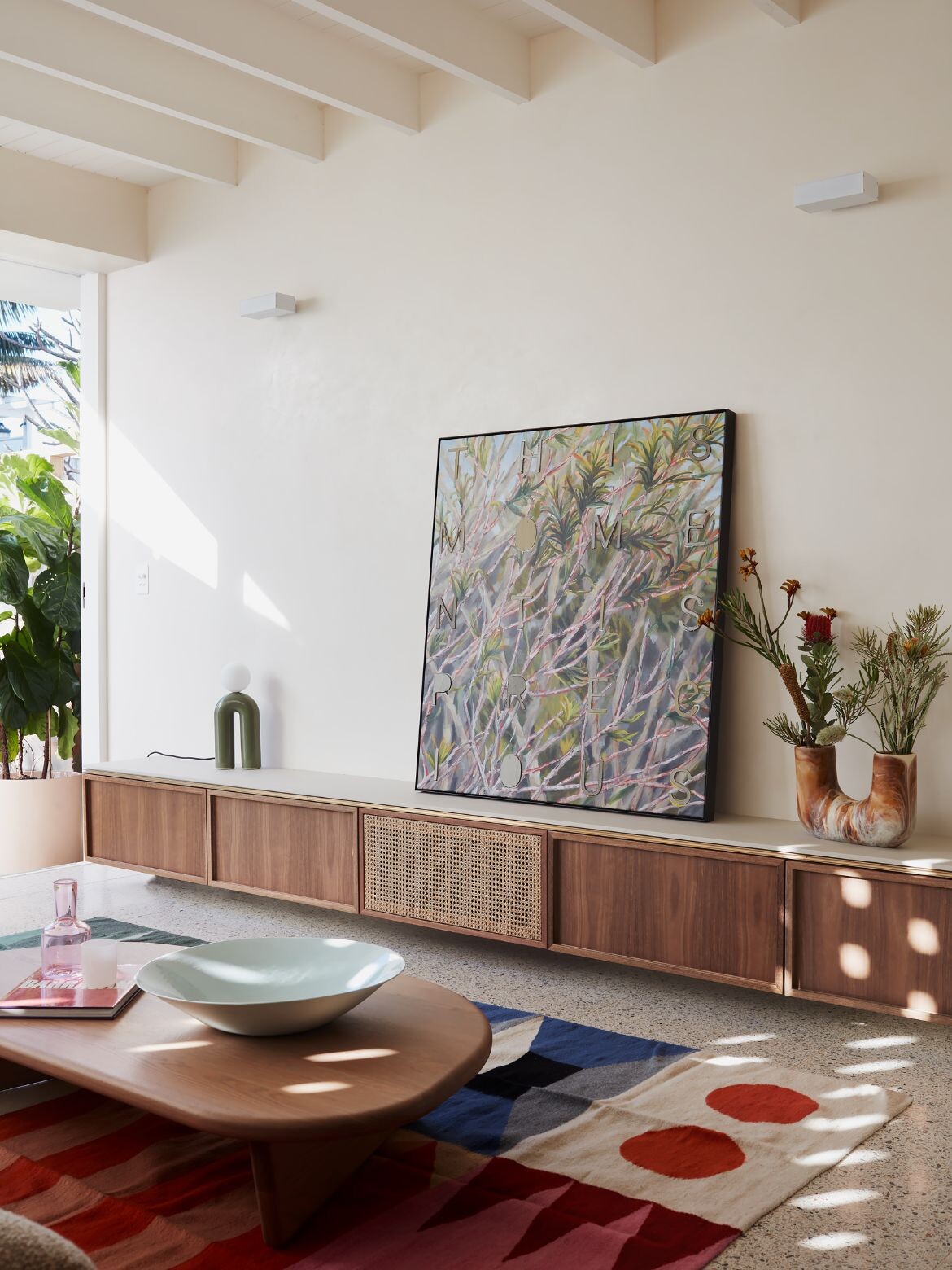 The ground floor plan however is not a typical shotgun, rather the front lounge area occupying the first third, is significantly removed from the main living space to allow different groups to gather without socially impinging, or for entertainment to be orchestrated. Moreover, with a Hugo Sofa bed (Jardan) the room comfortably accommodates guests.
The final third and largest portion contains dining, kitchen, lounge and garden access, which is effectively the main living area of the home. With light and access to the garden the primary consideration, the major transformative element to the home is the reintroduction of light.
"We employed expansive brick screening to unify the building's northern elevation, which is flanked by a shared driveway. This apparatus promotes access to natural light for the kitchen dining and living quarters while ensuring that the necessary privacy is maintained," says Miranda.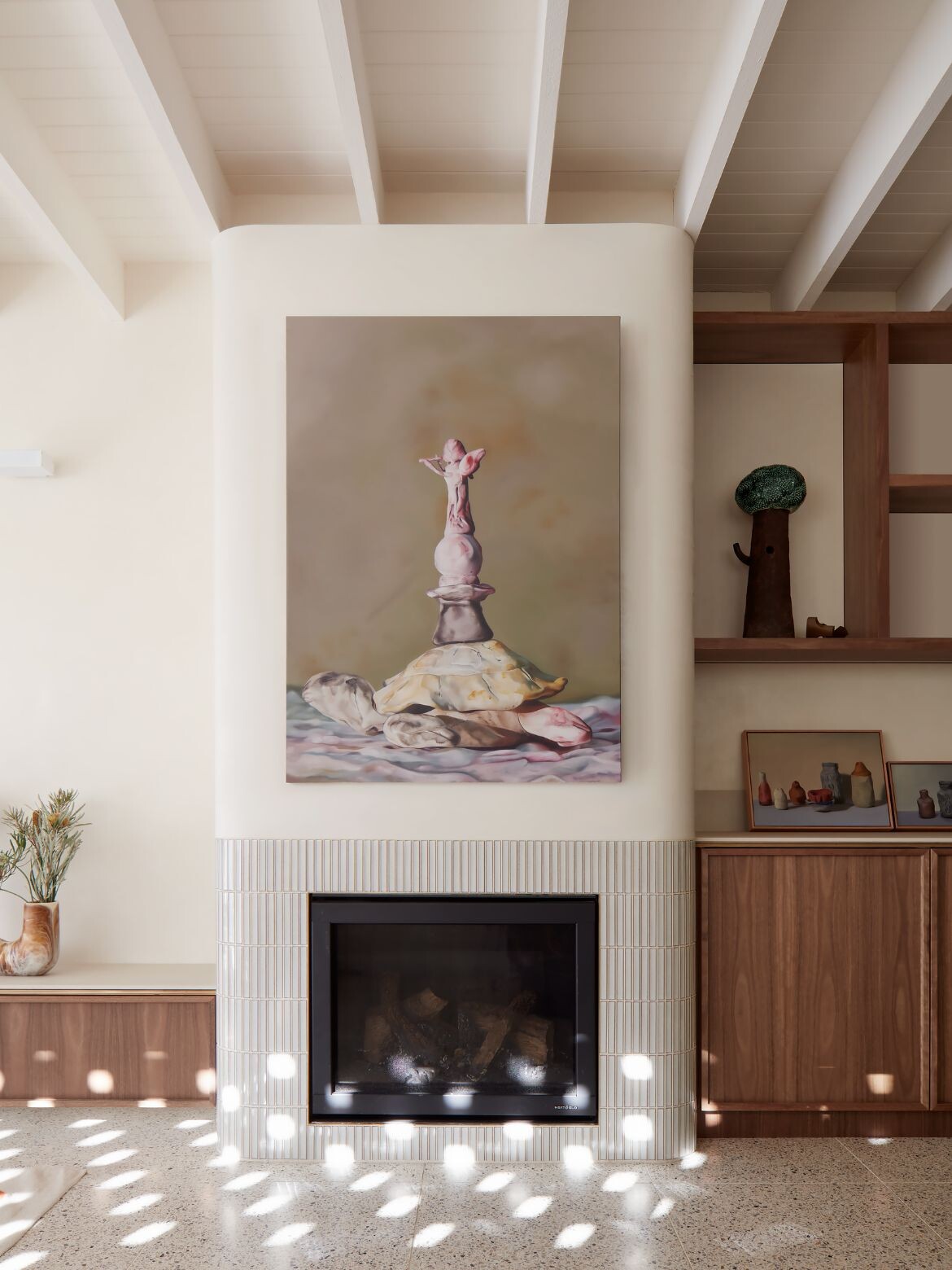 The solution was to create brick screens that blended with the exterior treatment of the house. Effectively this has been achieved by an exterior of white on white textural variants that span, brick and rough render in Dulux Antique White USA and balustrades powder coated in Electro Flat White, also Dulux.
From within, the bricks sit within large window frames of the same Antique white, while the walls are finished in Otsumigaki render from Rockcote Render. The large arched windows to the front of the house have been maintained with privacy introduced through Sheer Burano curtains from Current Line Europe.
The slight shift to a warmer tone sets the mood of the interior, which is light and relaxed with a checkerboard floor of peach and grey terrazzo for the front room and grey terrazzo elsewhere (all Fibonacci): "It was the effortless transition between indoors and out that drew our clients to their beachside home. We sought to honour this attribute, unique to Sydney's east coast, in our material selection," says Miranda.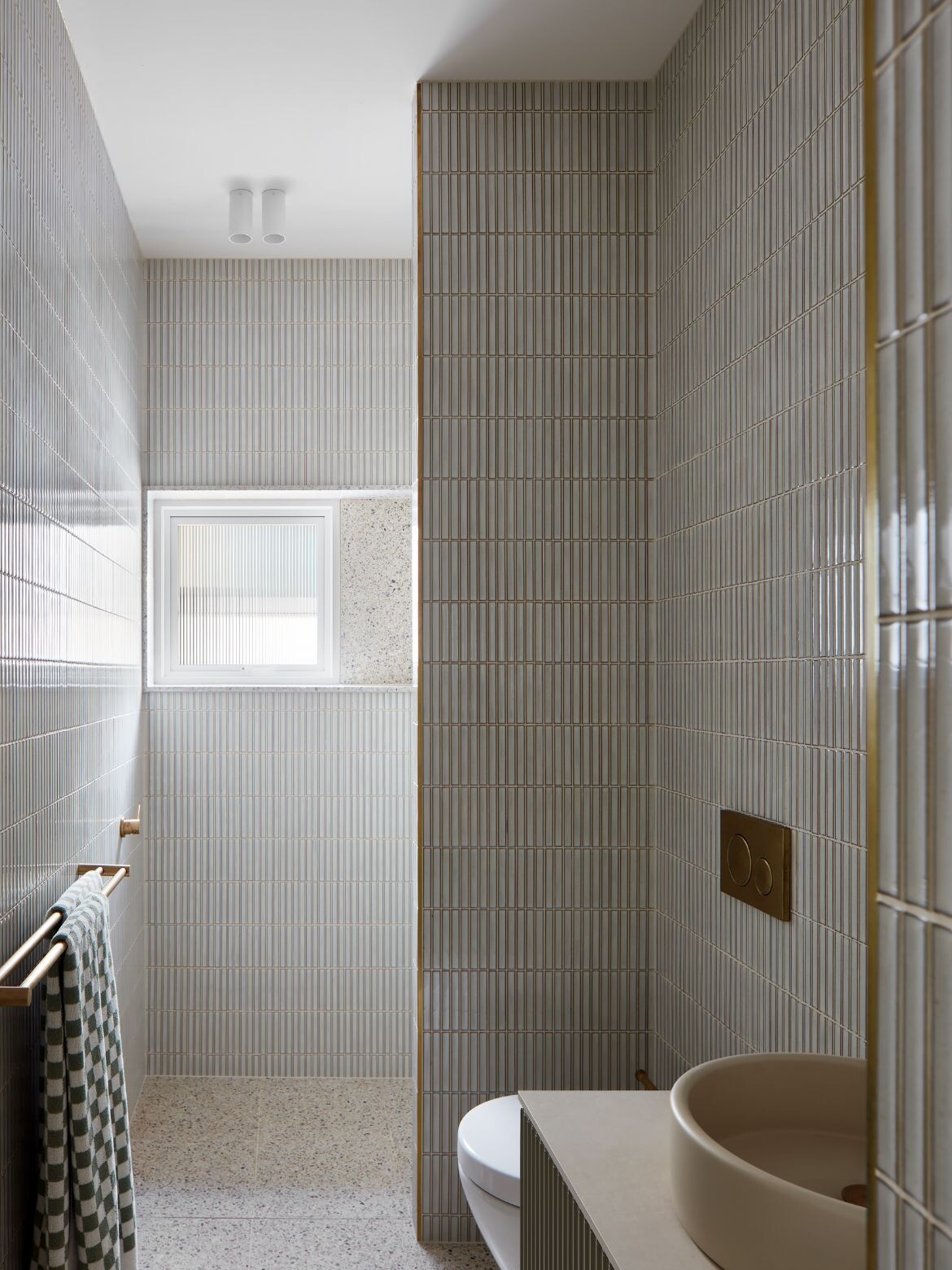 It is both a sensible solution for a beachside home, and an aesthetically astute response to the architectural legacy inherent to the house. Beachside Clovelly architecture sits somewhere between Art Deco and P&O with arches and curves are a mainstay, but the more elaborate elements of either not overtly apparent. These were, for the most, part holiday homes and as such, while the fashion of the times is present, it is not overt.
The studio's response is appropriately subtle with curved features and fluted finishes. The kitchen for example has gently curving cabinetry and an island of scalloped joinery in Dulux Green fog with a white porcelain top (Artedomus) held above a brass channel detail. The curve of the original fireplace has similarly been celebrated with a lower cladding of Inax Yuki border tiles (Artedomus) in luminous cream with Jasmine by Mapei grout.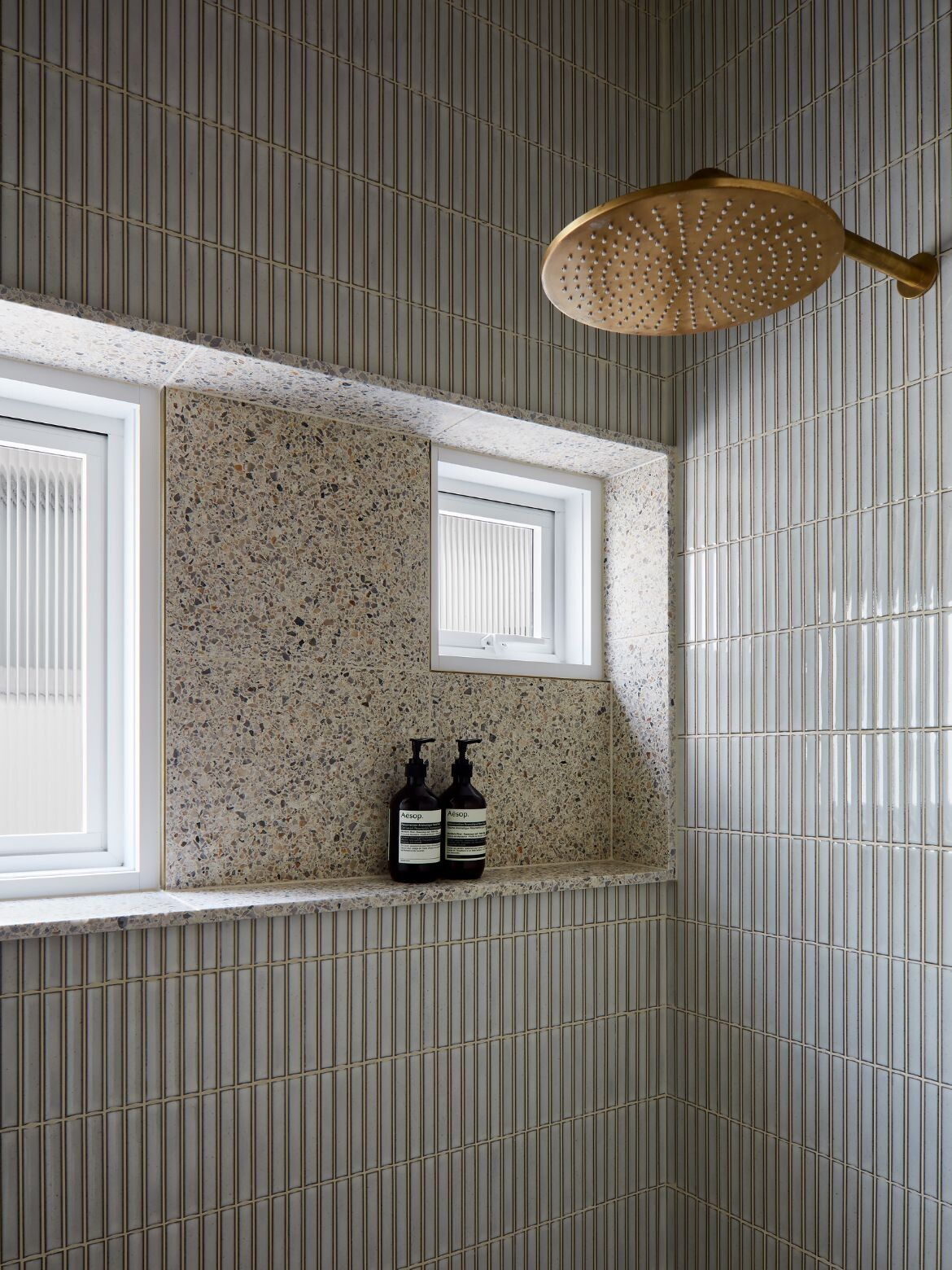 Colour use throughout the home is subtle and connected to nature with the tones of eucalypt leaves seen in paint while eucalypt bark is explored in timber cabinetry and local stone is seen in walls and tiles.
"These were the colours and textures already available to our clients in their beloved neighbourhood. We decided to honour these features of the landscape to highlight their tremendous beauty," says Miranda.
The bathroom is beautifully delivered with vertical tiles, fluted glass windows, terrazzo floors and brass detailing. Space however is the defining element. This ground-floor bathroom has been laid out to be at its most generous with the light-filled shower.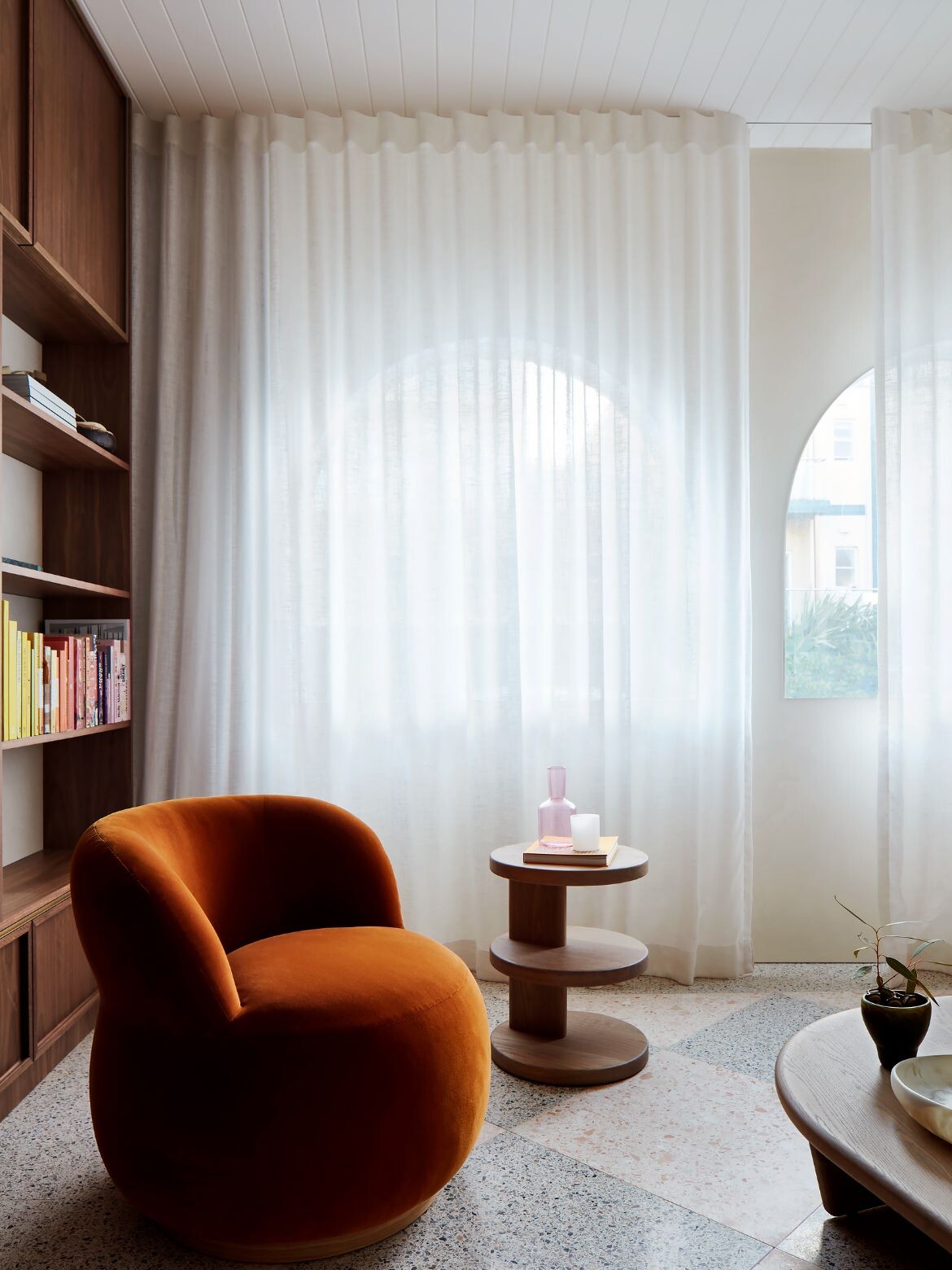 Furniture has been carefully curated with strong colours in rounded form, paired with natural timber chairs, tables and cabinetry. The large rug in the living room from Koskela is particularly fabulous and testament to the design vernacular Miranda brings to his projects.
"I grew up in Mexico, where long and innovative traditions of textile manufacture have resulted in an incredible diversity of contemporary practitioners. RRRES is one such example, they seamlessly blend well-established techniques with bold new designs. I was delighted to learn of their newly found success in Australia," shares Miranda.
Project details
Interior design – Lintel Studio
Photography – Luc Rémond
Photoshoot styling – Benjamin Clay
Builder – Planbuild Projects
Artworks – Oil paintings by Amanda Marburg, courtesy olsengallery.com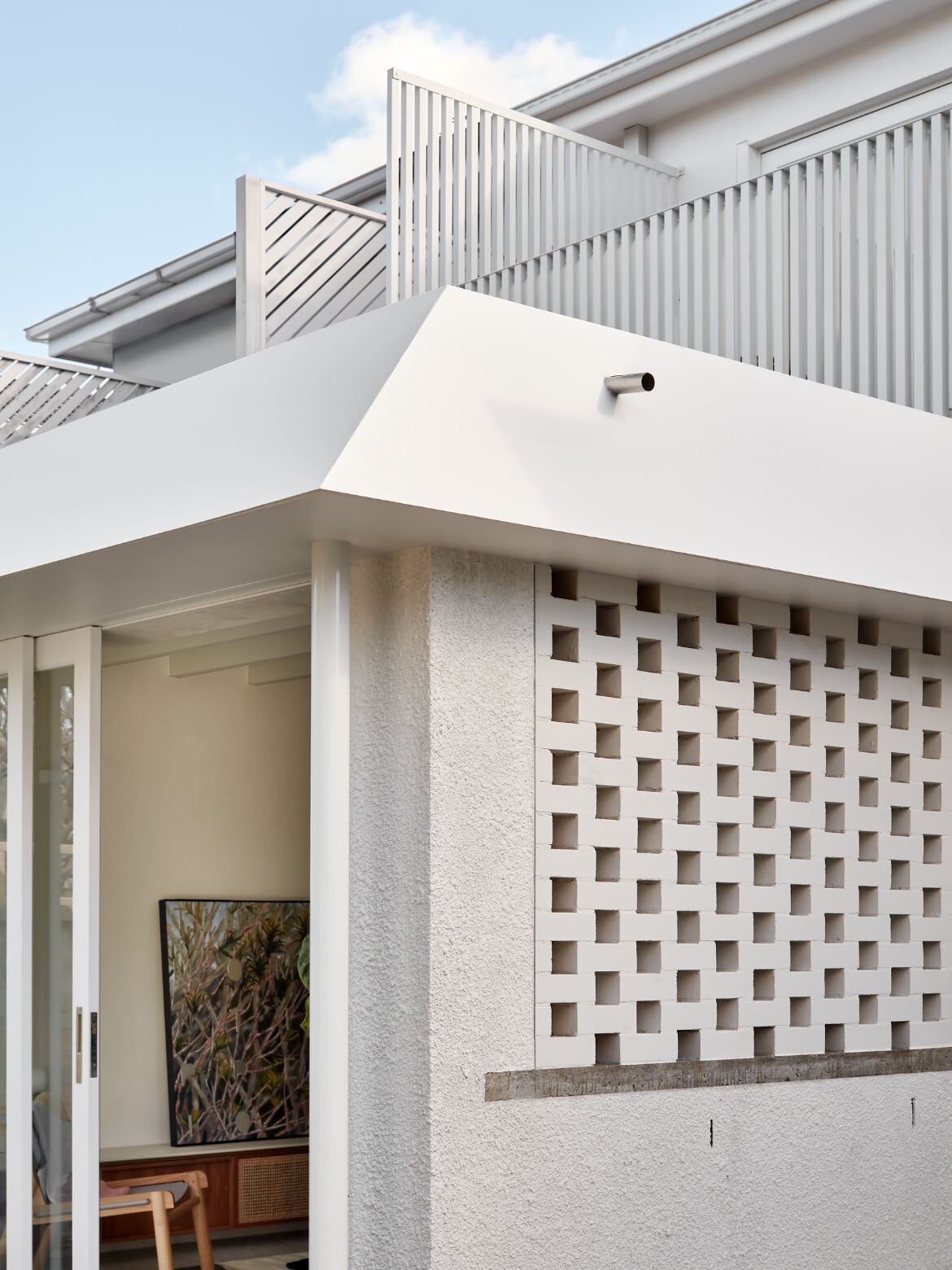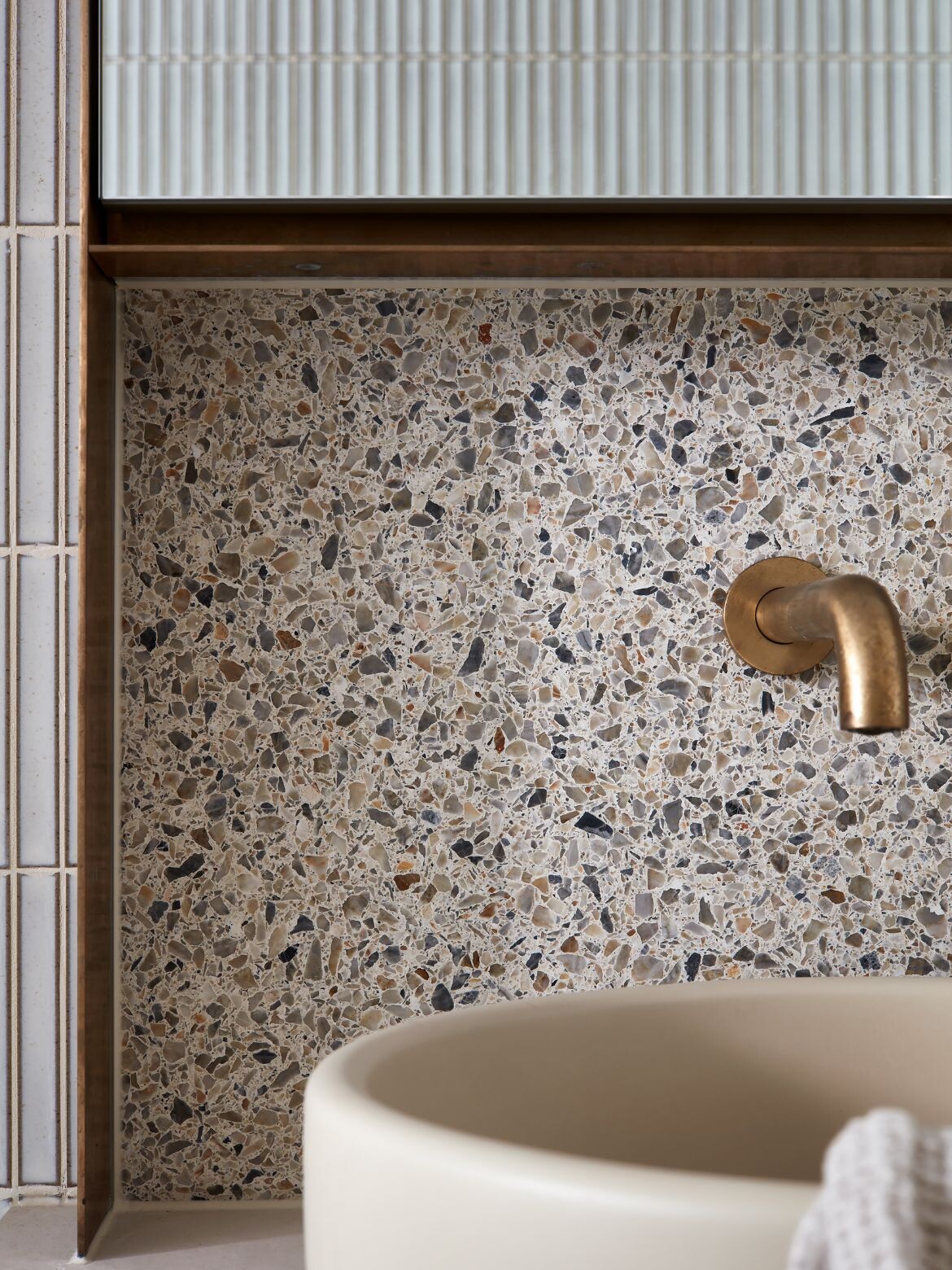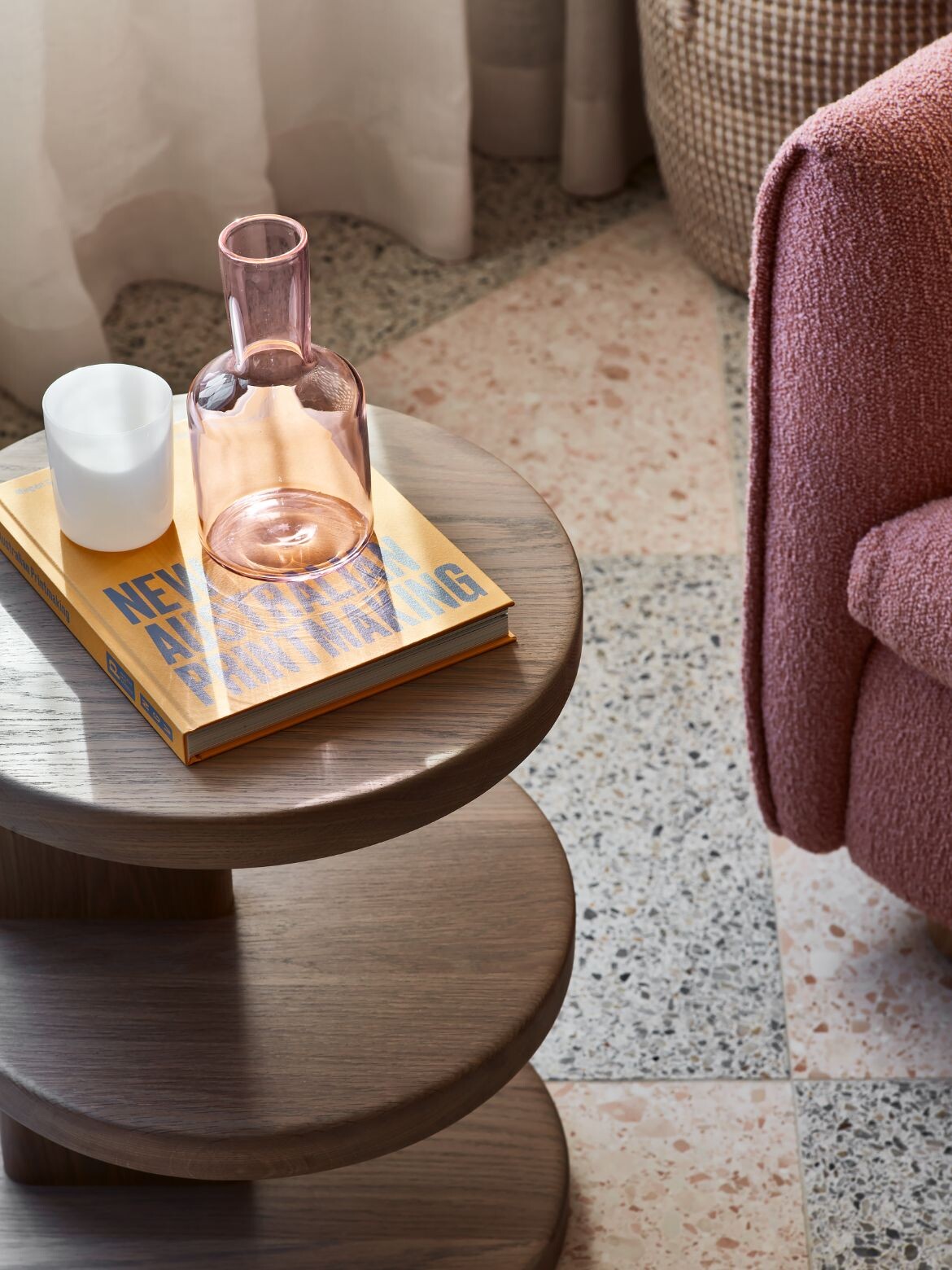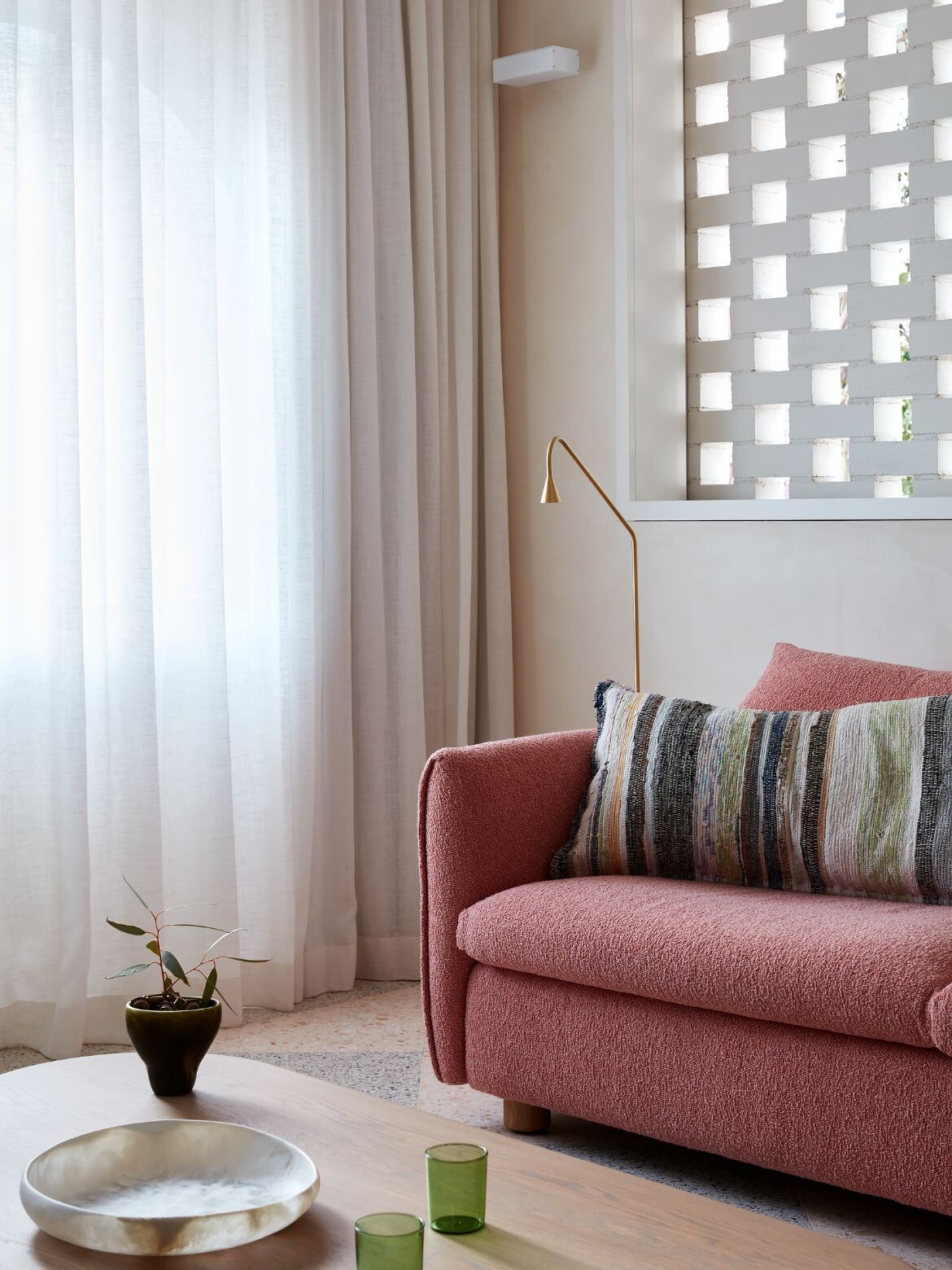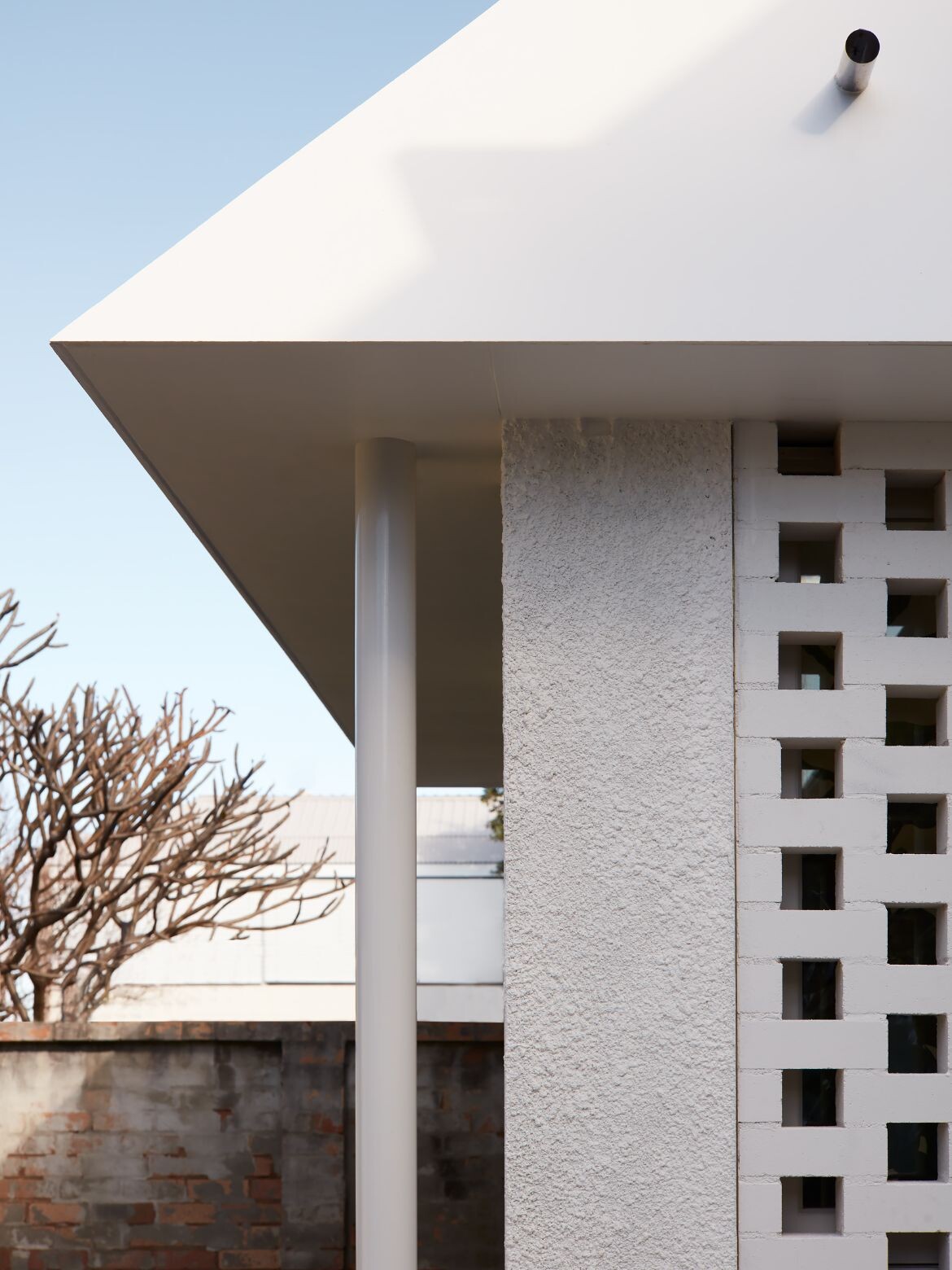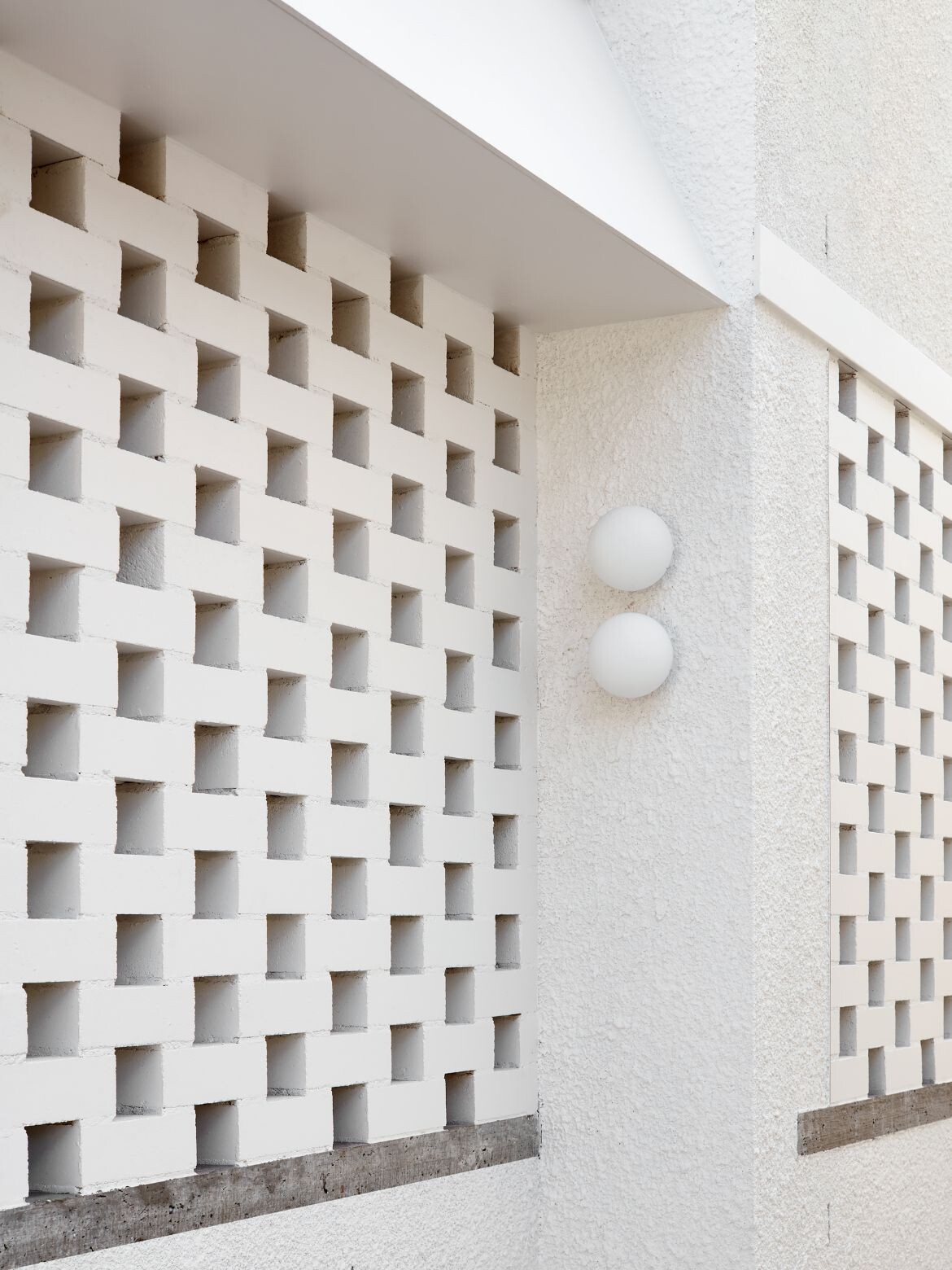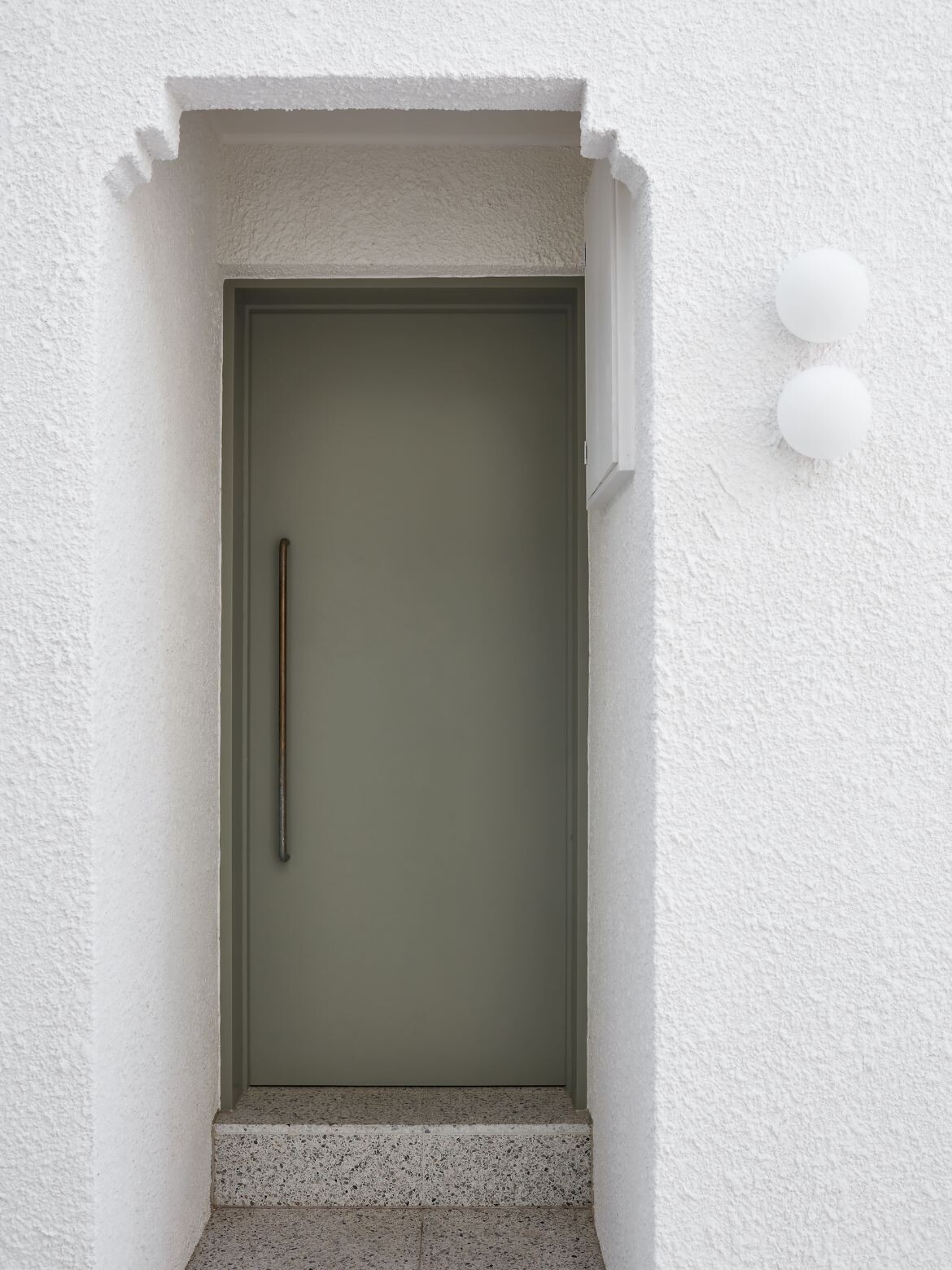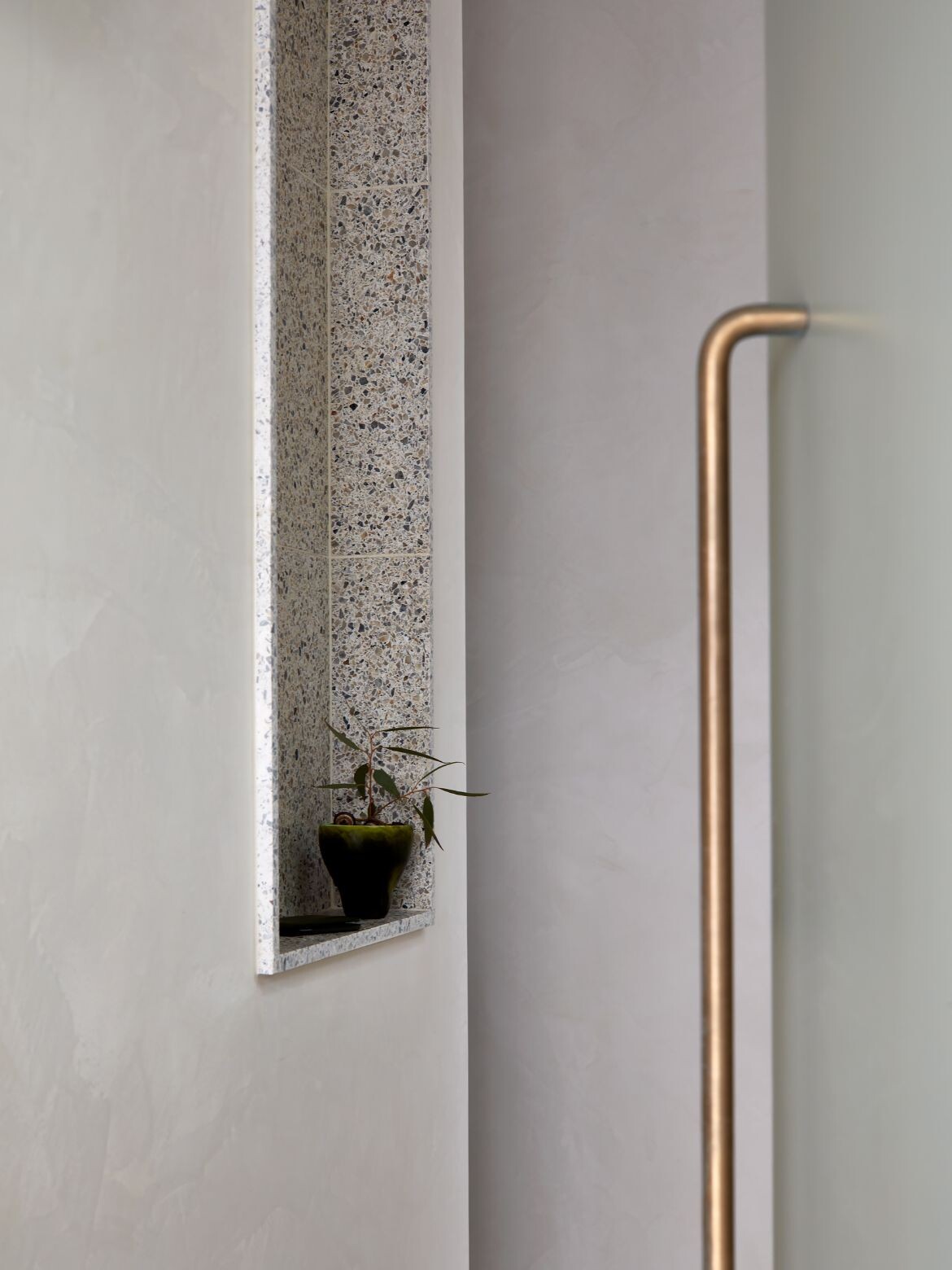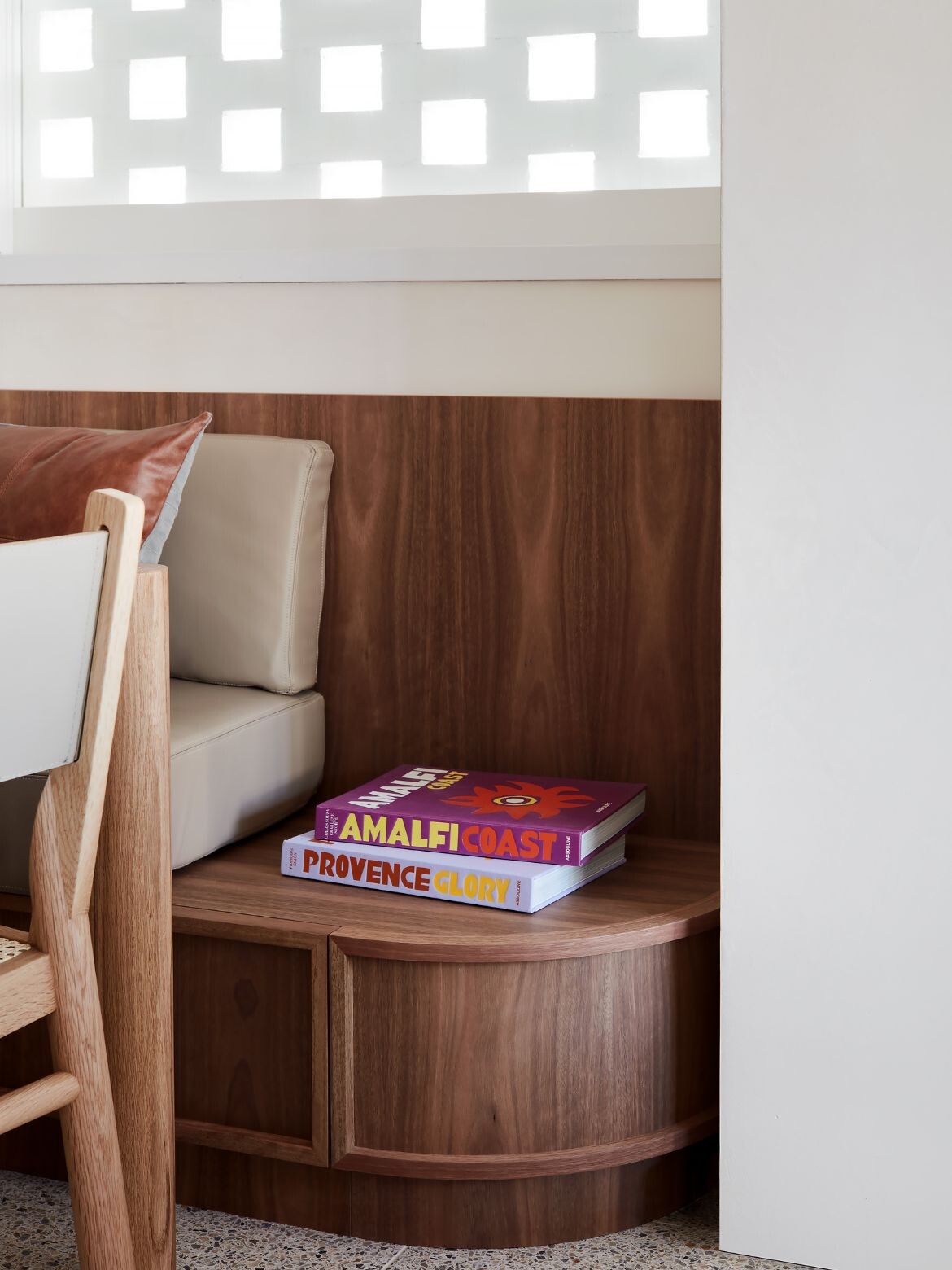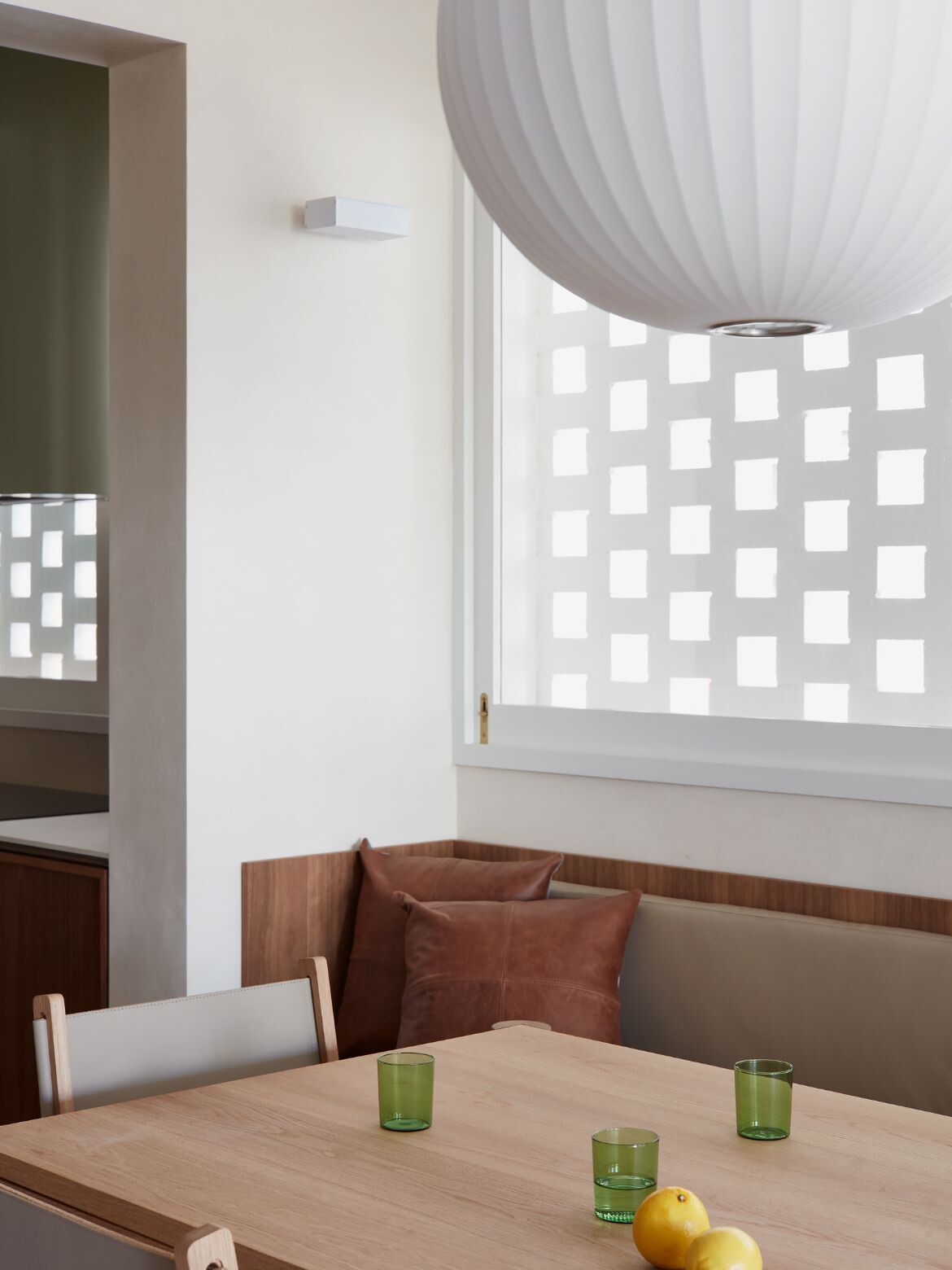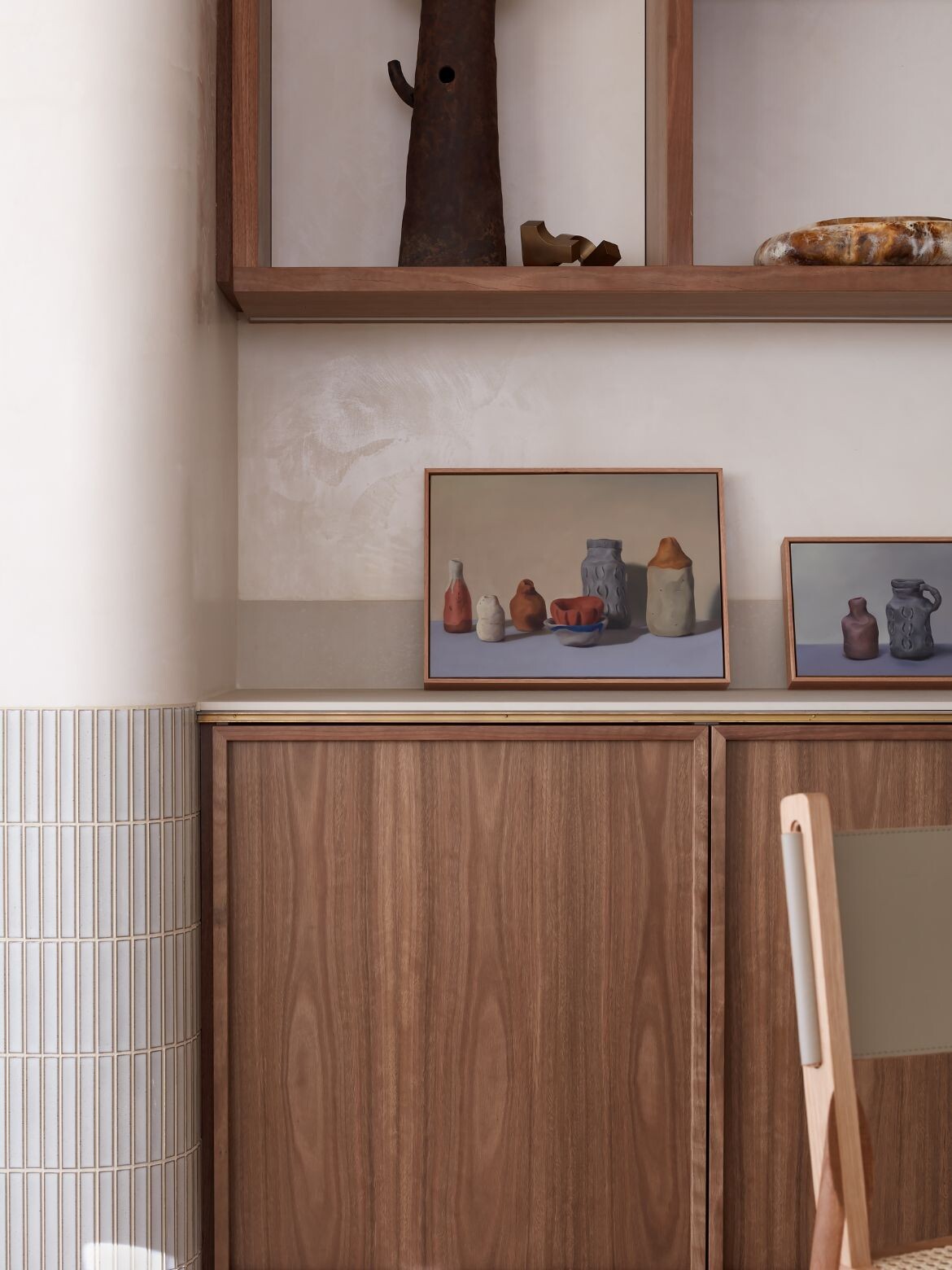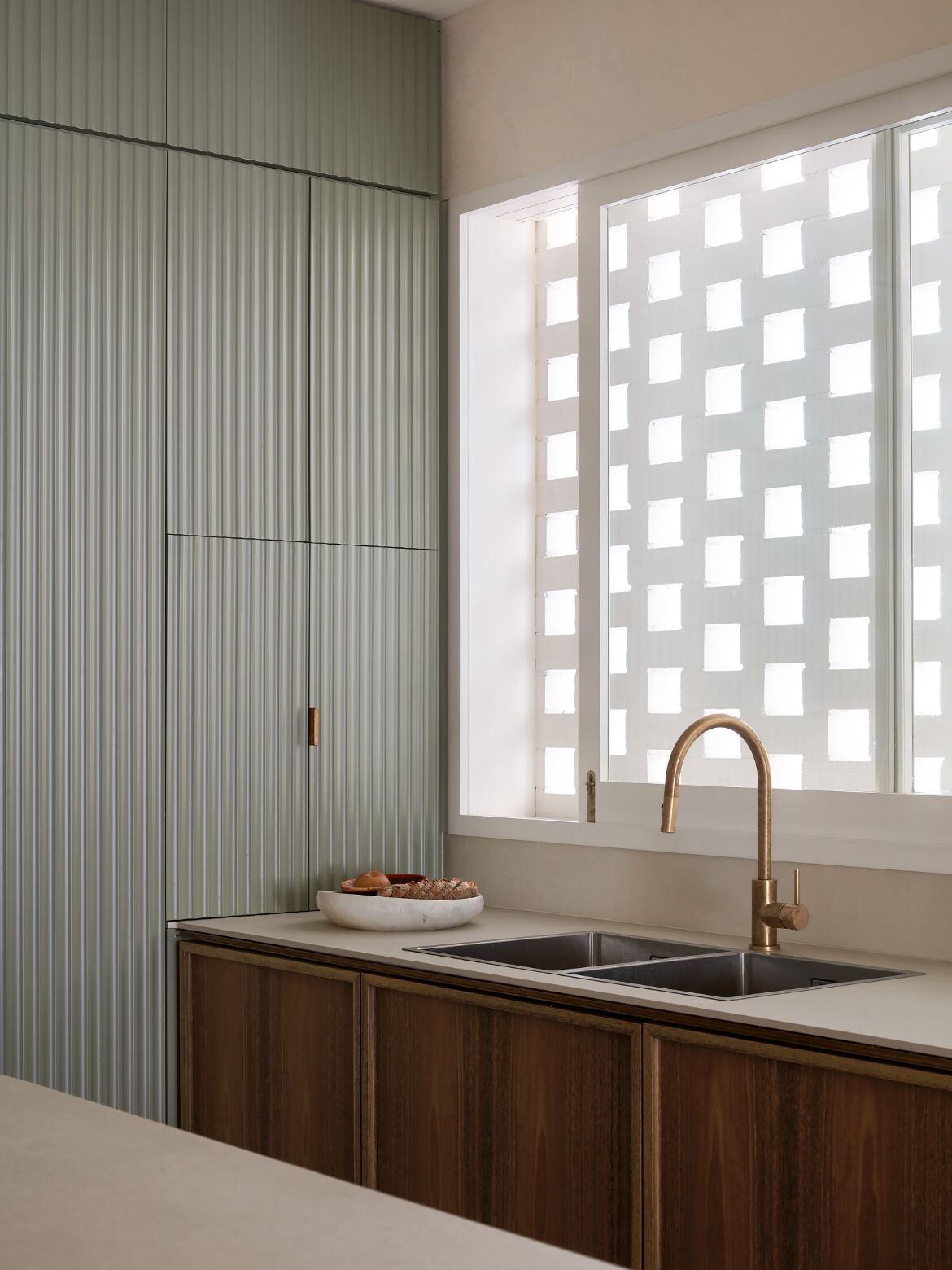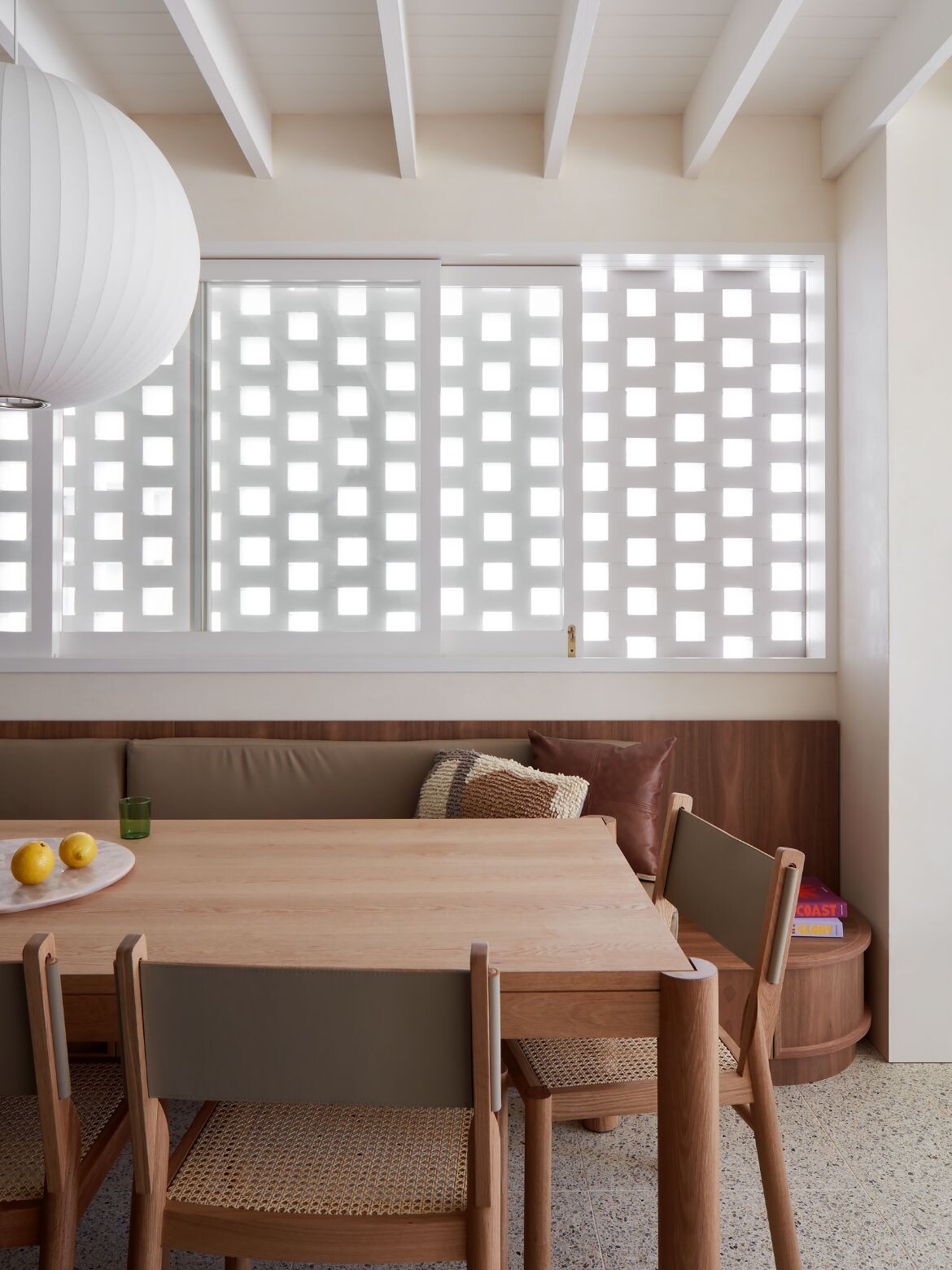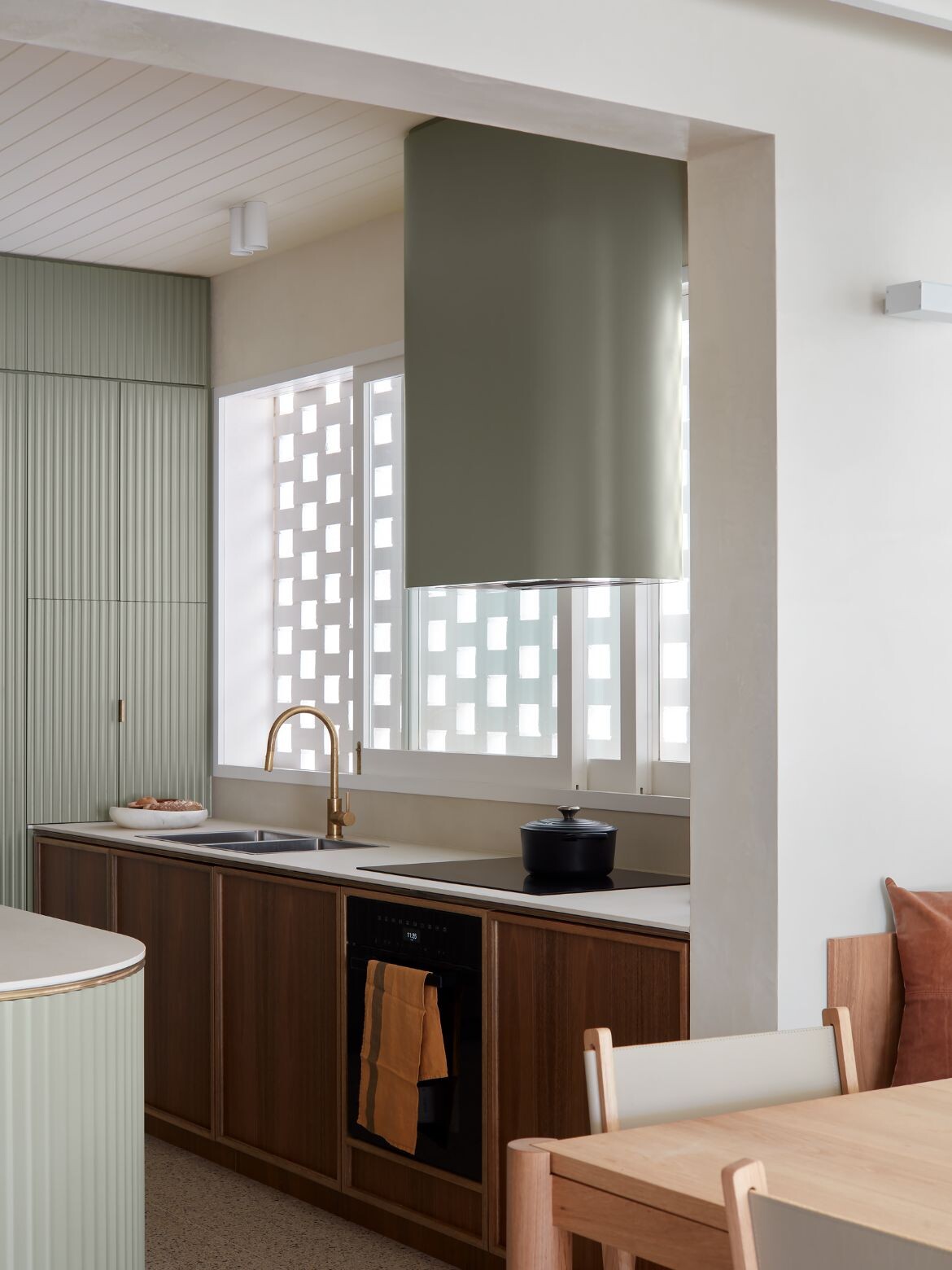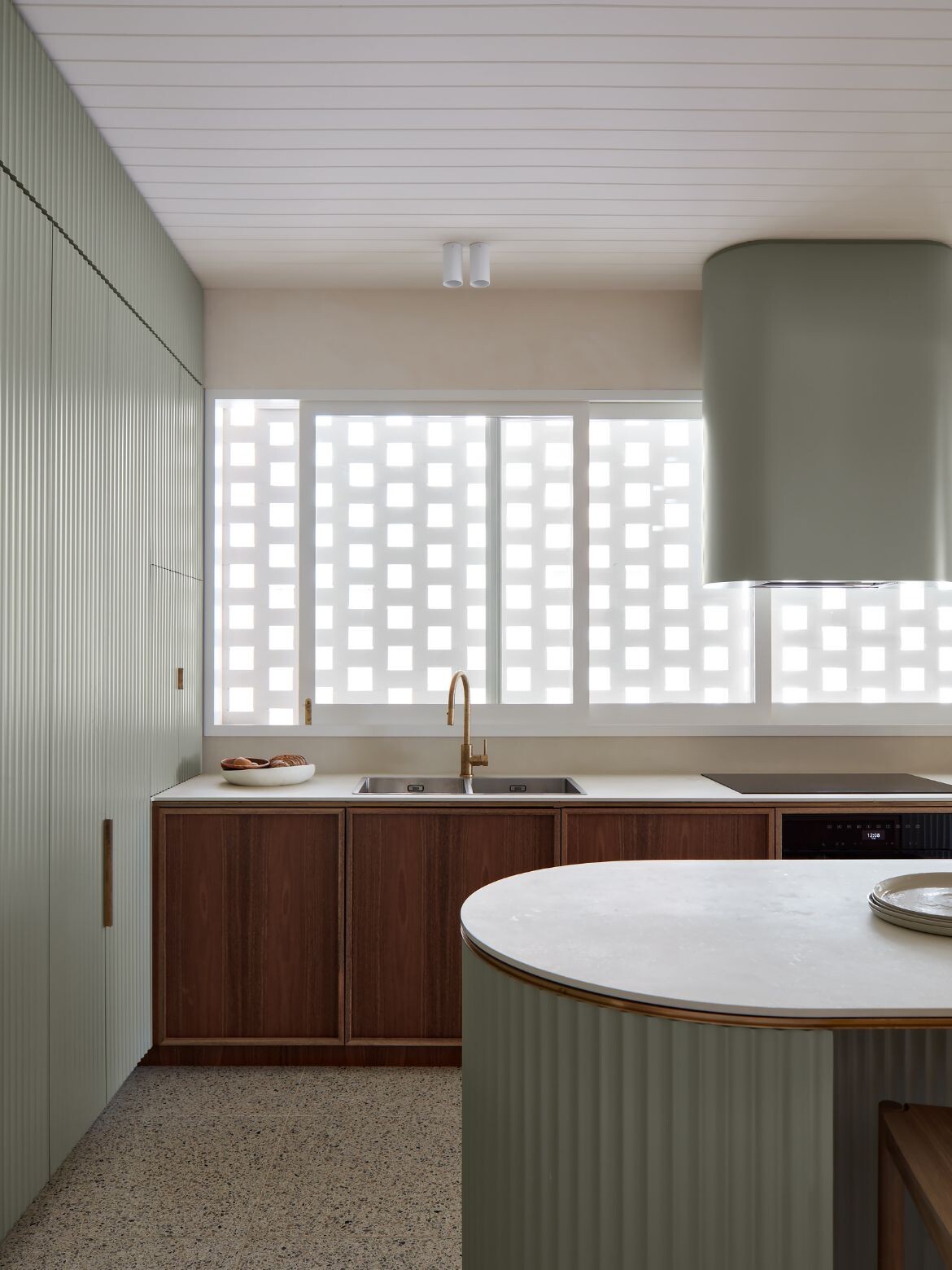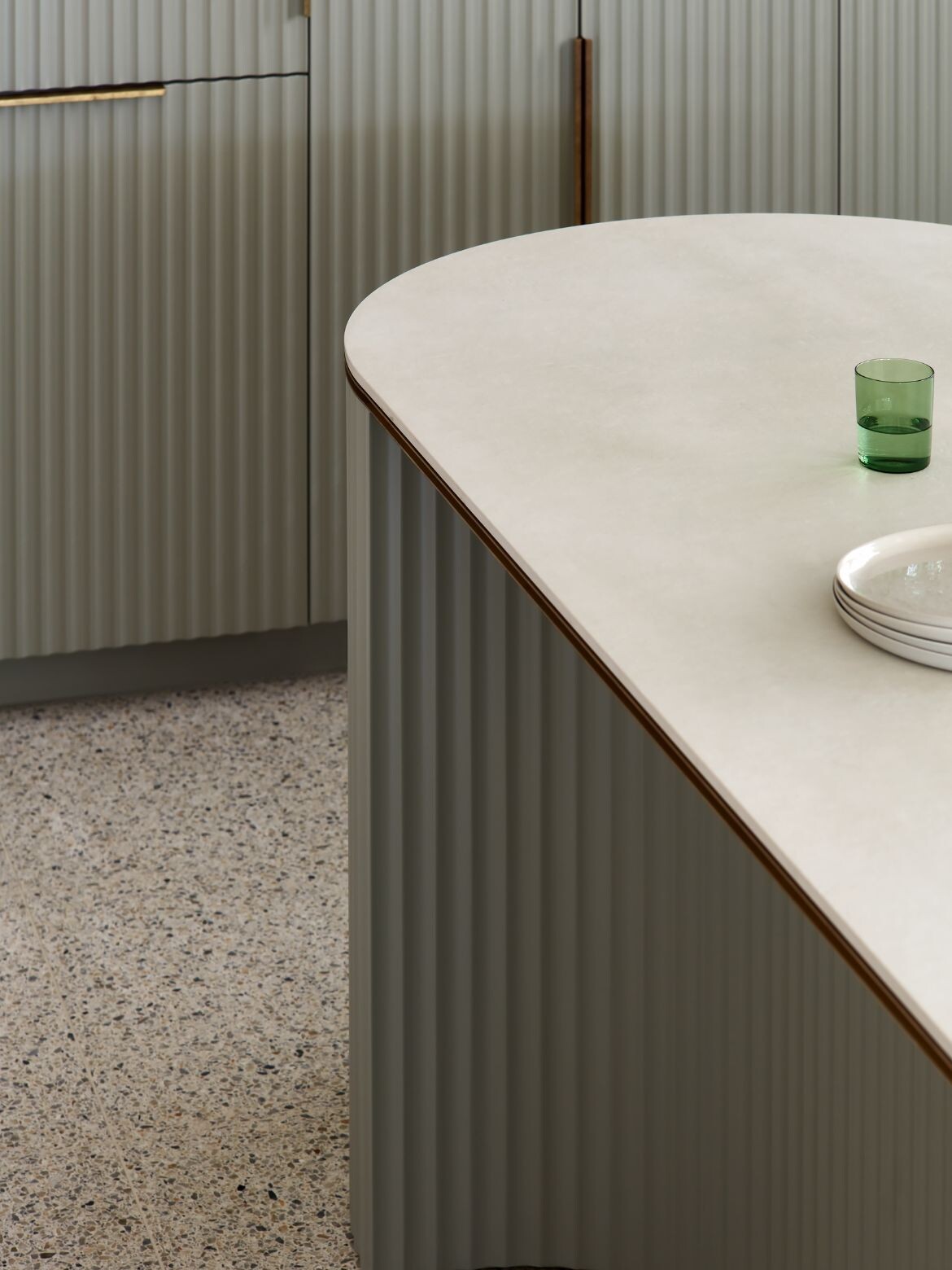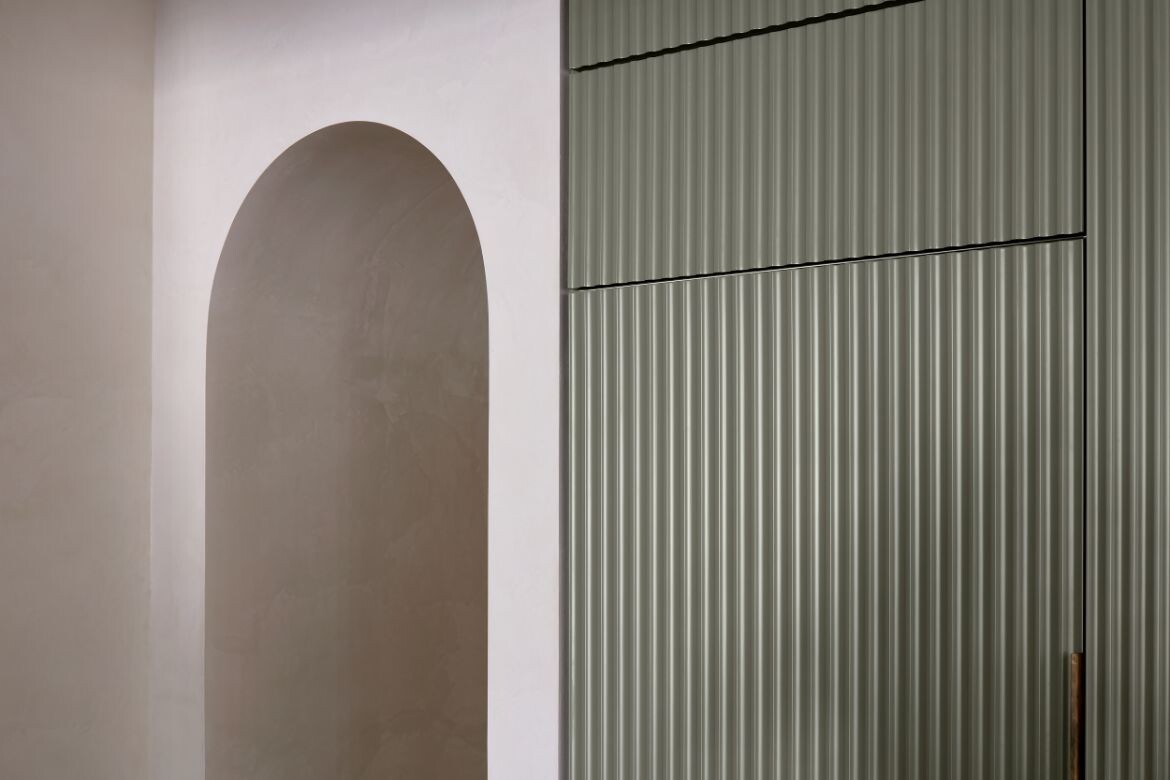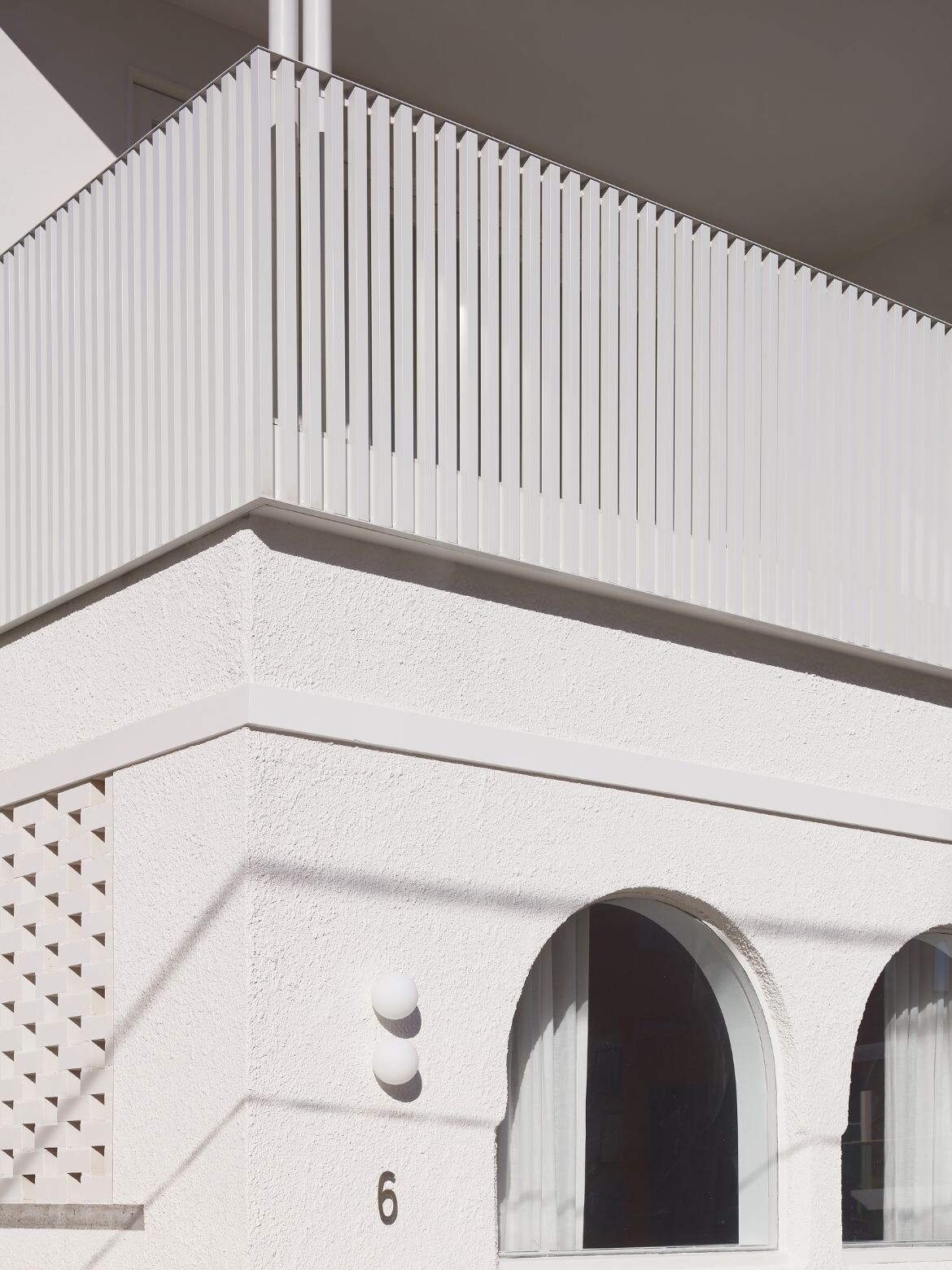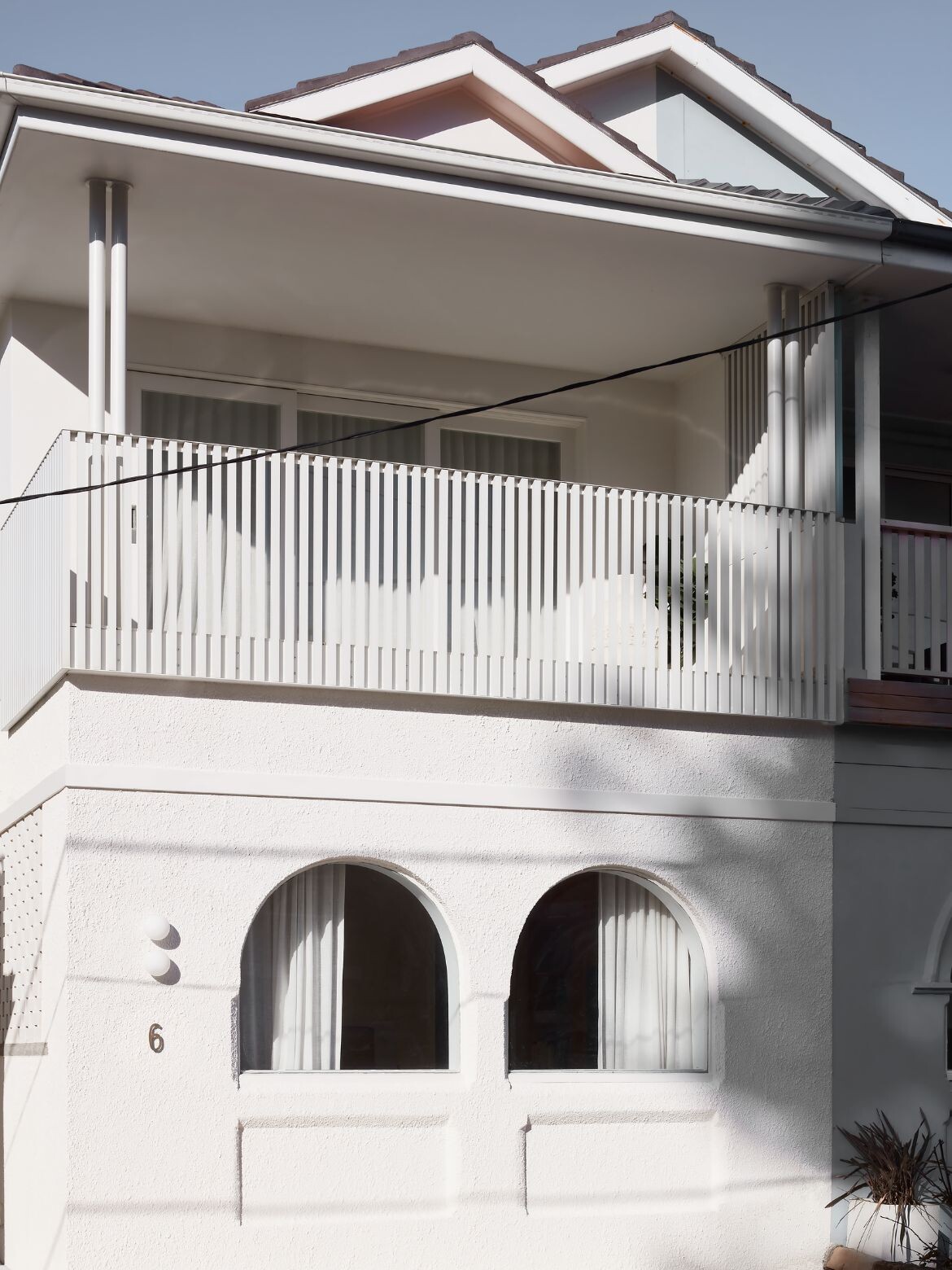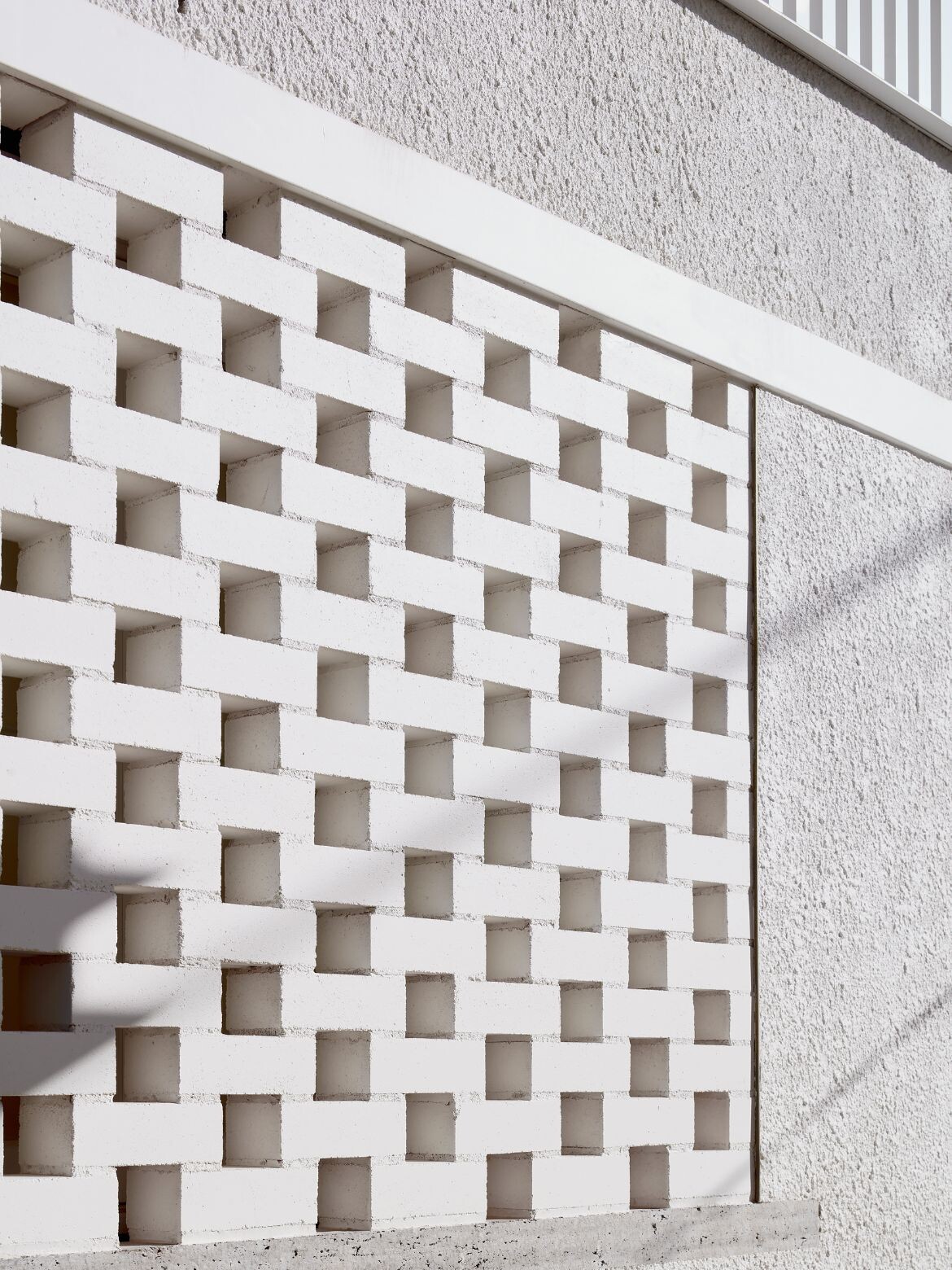 Emiliano Miranda founded LINTEL Studio in 2020 with the goal of conceiving a generous practice able to contribute positively to Australia's built environment, and its industry's constituents equally. Students, employees, clients, craftspeople, builders, and consultants are fundamental collaborators in the firm's projects and people with whom Miranda is keen to share his gained momentum. The studio currently supports two well-remunerated students in foundational roles and is committed to celebrating cultural and linguistic diversity within their operation, as well as those belonging to LGBTIQ+ and First Nations communities. The practice has set out not only to foster architectural brilliance, but a healthy and balanced work environment for its counterparts.
---