The seven storey, 79-room hotel has been designed by VaSLab and is located in an alley of shop houses on Rama I road that paradoxically is both quiet and in the most active urban fabric of the city, surrounded by large shopping areas, the national art gallery and the national stadium.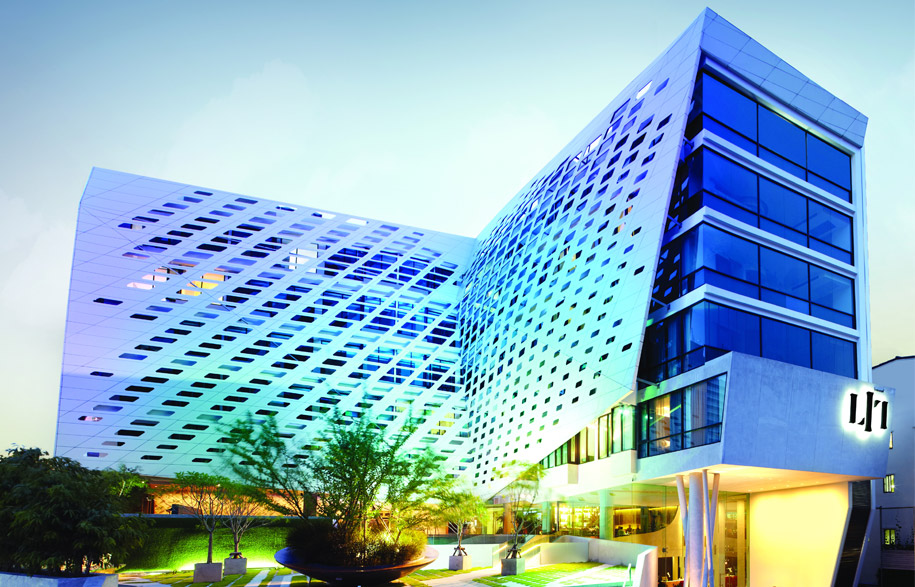 The building's formal language is expressed as a a recessed L-shaped form that surrounds the front elevated courtyard – a brave decision considering it forgoes exploiting the so-called 'gold mine' area where every square metre is usually maximised for profit. Vasu Virajsilp, the founder of VaSLab, comments, "it would be unkind to let this peaceful neighbourhood confront with another big square block of profit-hungry commercial buildings, and an open courtyard will be a more thoughtful solution for the area."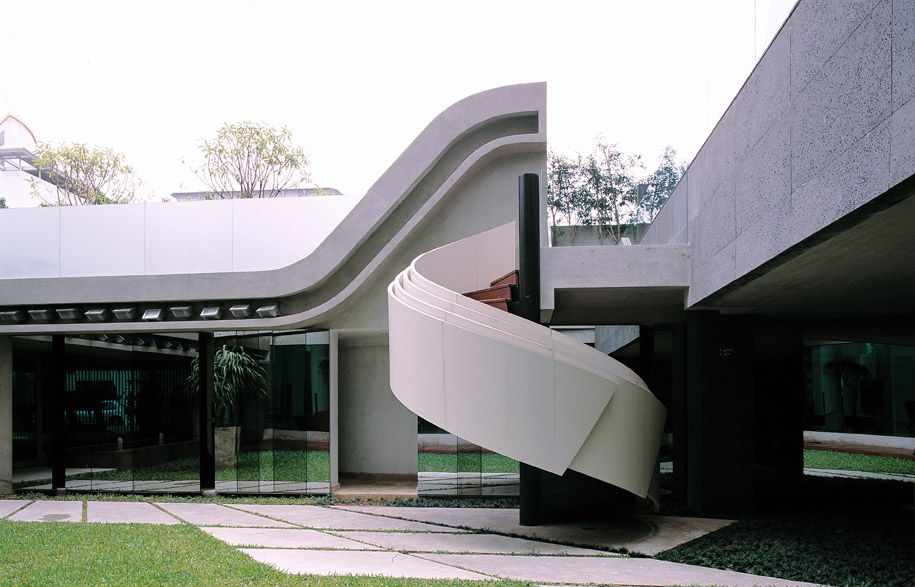 The result of his 'love-thy-neighbour' design approach is best experienced by walking into the alley after dark, when the illuminating effect of the hotel on the dimmed surrounding suburb is most dramatic. It is as if the hotel exists as an attempt to repair this neglected urban fabric with a little well-deserved glamour, while the guests' introvert privacy is achieved via the façade, reminiscent of a veil consisting of a series of parallelogram aluminium-composite modules with laser-cut voids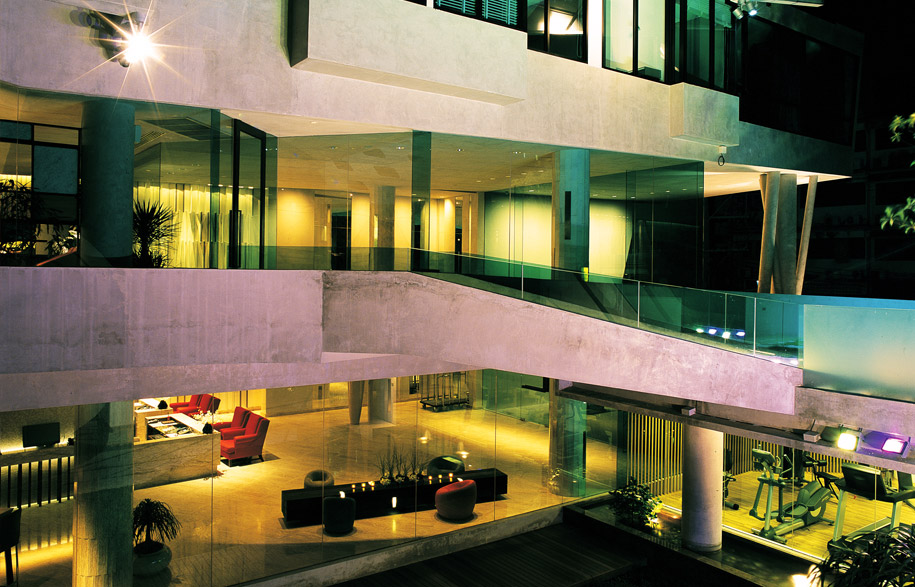 On the interior, a line of exposed-concrete continues from the exterior entrance and is faithfully conformed into the double-height lobby space, with clear-finished full-height glass cleanly exhibiting the uninterrupted inside-outside relationship. The lobby serves as the only channel into the enclosed courtyard, with spiral stairs to the elevated swimming pool, and a spa with a cave-like foyer finished in a glittering palette of gold and silver.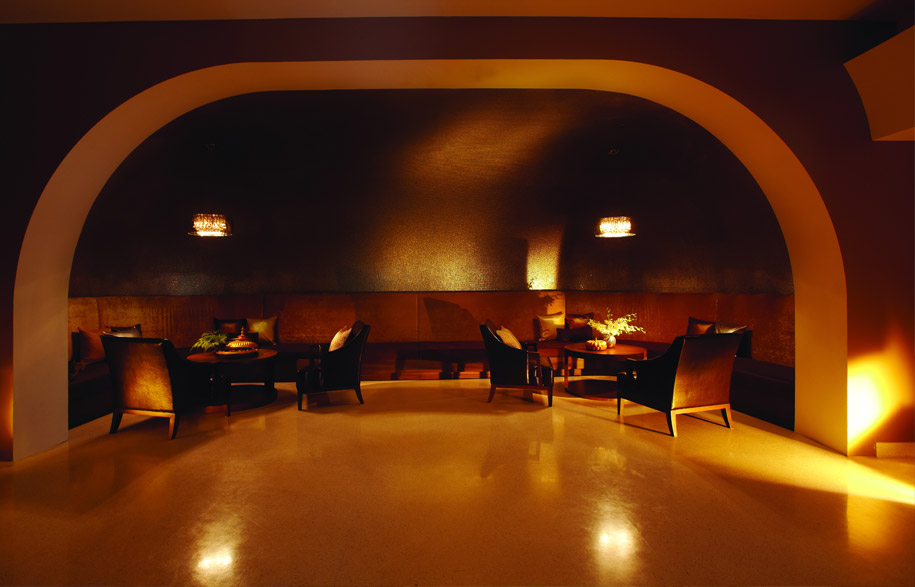 The guest rooms move beyond the typical box-room, with layouts that derive from the dynamic line of the initial concept and a palette of luxurious finishing materials. The visual and spatial vernacular of the spaces are animated by unexpected elements – for instance 44 rooms offer a toilet space as long as the entire length of the room, and strip of recessed light that sneaks through the slit-cut on the ceiling teases the norm of an enveloped space.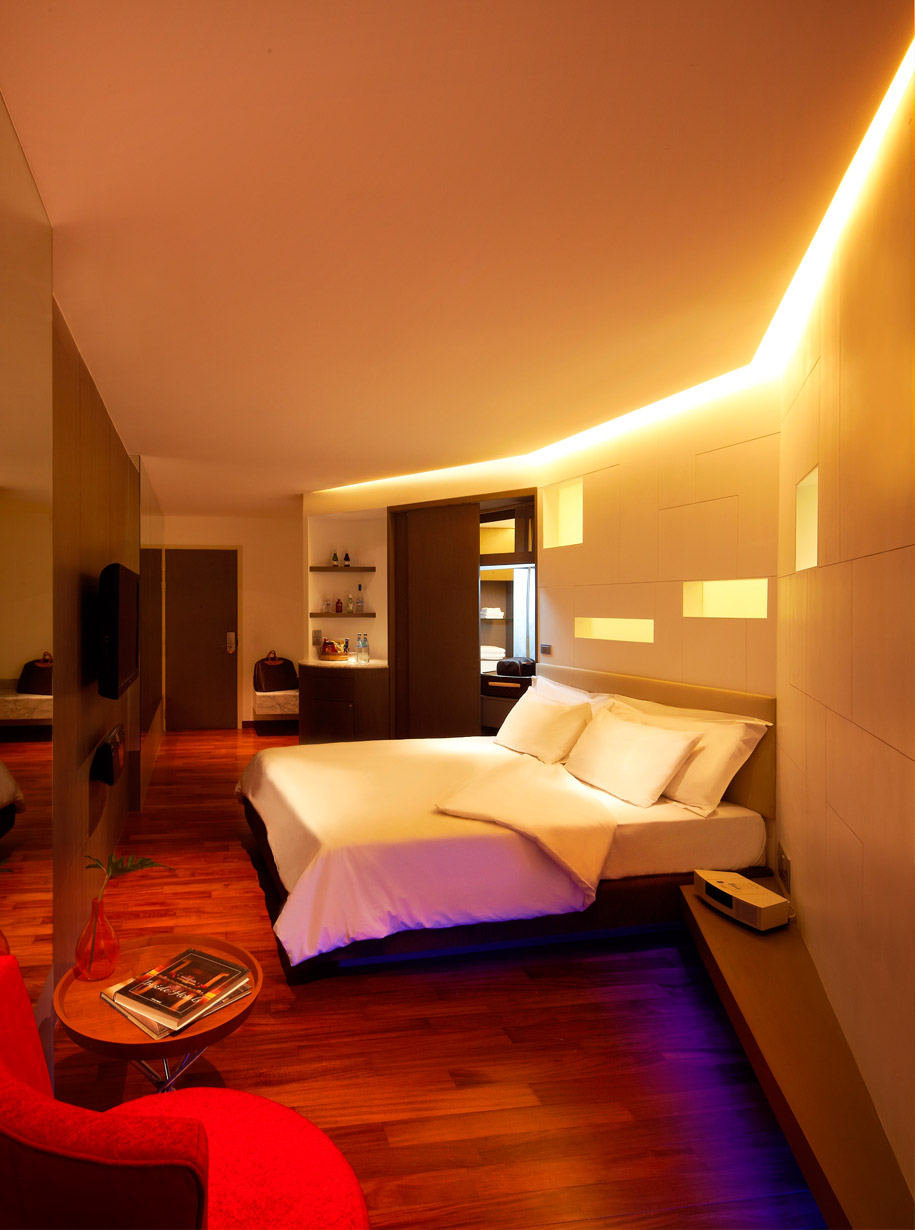 The guest rooms can be seen as the pinnacle in the continual spatial journey that begins upon entering the building premises, a contrary conclusion to the usual experience where the rooms are diluted shadows of public areas. This consistency in concept can only be done through a committed design from layouts to materialisation.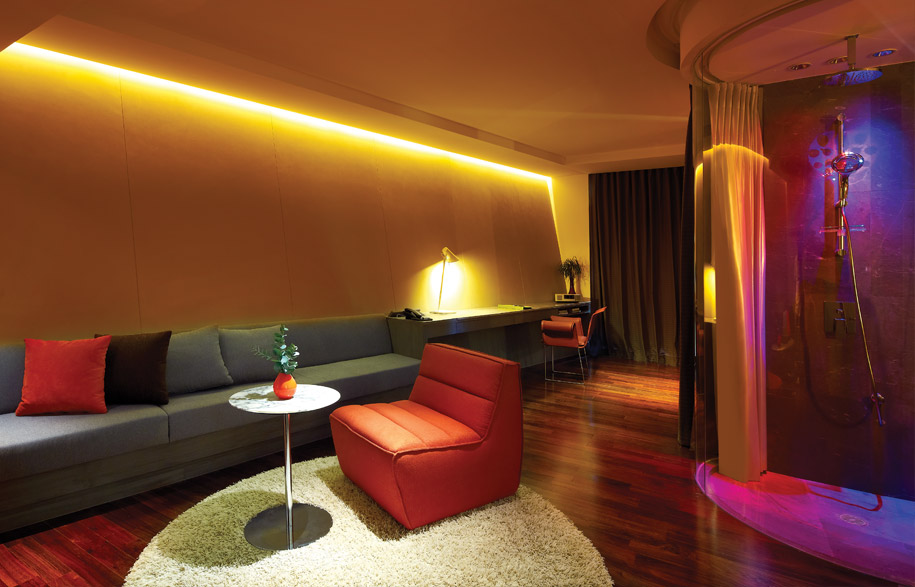 Lit Bangkok
litbangkok.com
VaSLab
vaslabarchitecture.com
Images courtesy of Lit Bangkok and Spaceshift Studio
spaceshiftstudio.com
---