A six-acre property in Victoria's Macedon Ranges sought to create a refuge from the chaotic tempo of this couple's city life. The house was designed as a means to return to a more passive lifestyle, where the couple could pursue their fascination with gardening and Australia's wild outdoors.
The previous property featured expansive gardens that were shadowed by a poorly designed and cheaply finished original structure. Enter Adam Kane Architects (AKA), to reimagine the potential of the naturally gifted plot and design a home that would quietly integrate the stylistic sensibilities of the couple as well as to the greater outside world.
The brief was to create a stripped back structure that honoured the textural wilderness of the site, all the while diverting one's attention instead to the emerging gardens. Sitting harmonious to the site, AKA designed the house to reinhabit the footprint of the previous house, minimising costs with no extended structural work and minimal relocation of original services.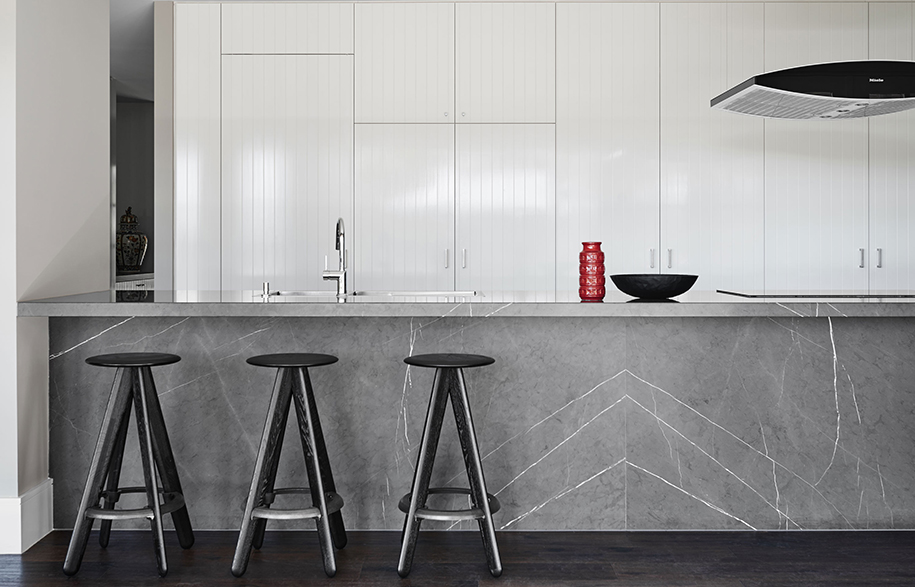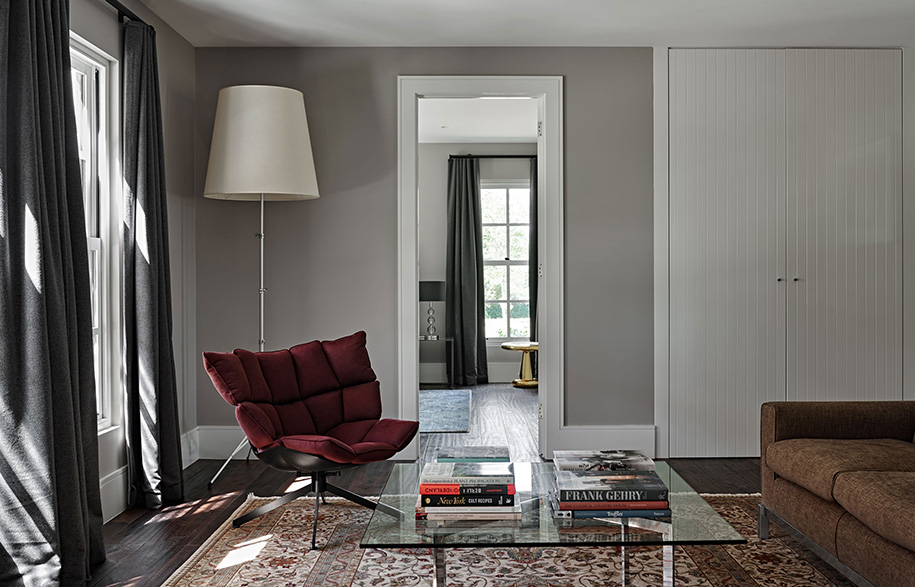 Capitalising on the materials of the existing site, brickwork was rendered back to give the appearance of smooth polished concrete, appealing to the raw, textured surface of the gardens. Timber pergola structures on either side soften the form of the house and provide artistic shading from the sun.
The interior, meanwhile, is muted in tone, a welcoming embrace from the more sculpturally inclined façade. The muted, tonal palette creates a calming sense of shelter, all the while emphasising the plush furnishings in rich, royal colours.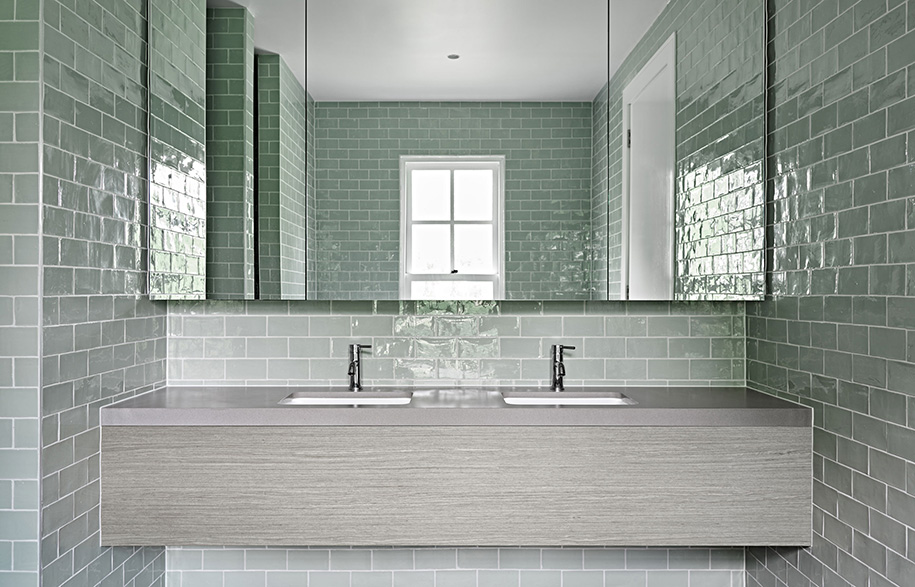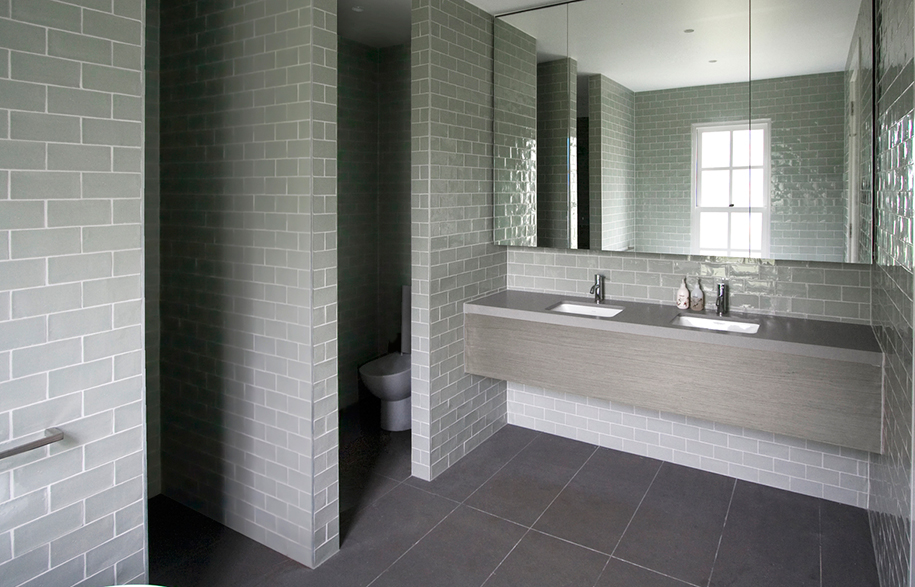 Hand-glazed bathroom tiles in minted green, grey and sea blue illuminate the bathrooms, while brush-painted cabinetry and undulating scraped floorboards all reference the human involvement in the build. This more personal approach to the house acknowledges the country location, helping merge a modern styling into a world where things are built by hand and personality imbedded into the home.
The couple's adoration for the build is evident in AKA's continued work; completing a black lacquered timber barn on site, as well as a renovation to the pair's city dwelling, along with a string of references to the projects of friends and family. The Macedon Ranges house, although designed as a weekend getaway, offers more than just a lodging in an alternative location, it offers a secondary life to the couple; one where things have time to grow and nature in intertwined in the present moment.
Adam Kane Architects
adamkane.com.au
Photography by Dan Hocking and Adam Kane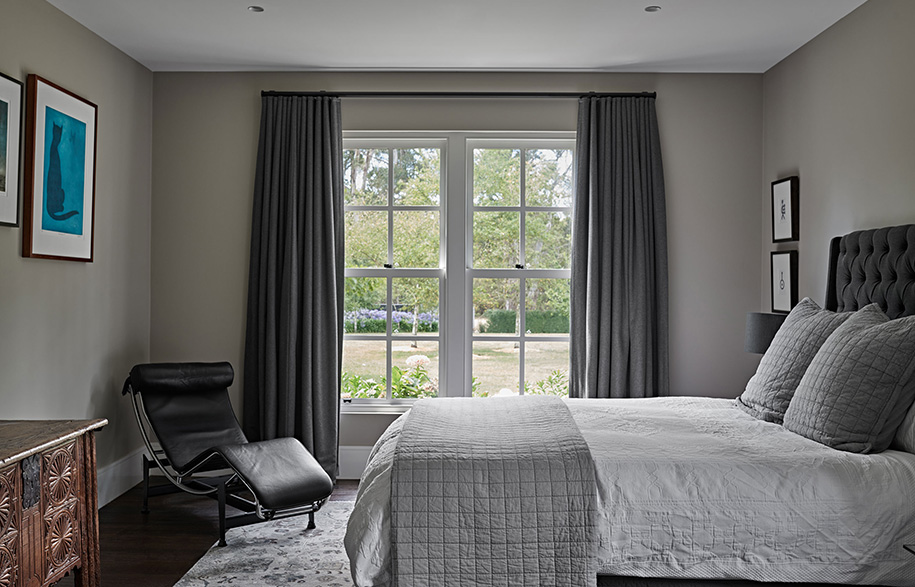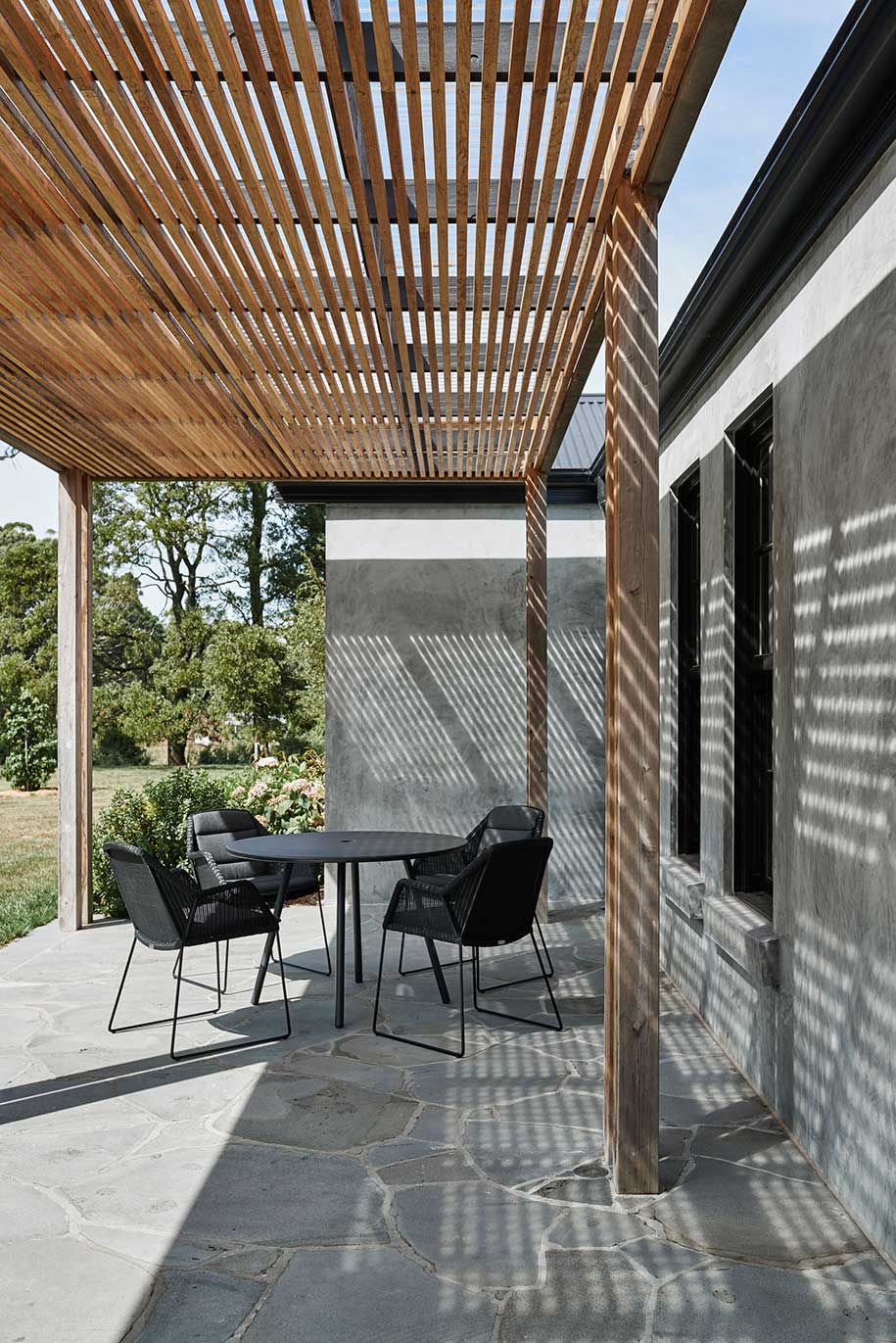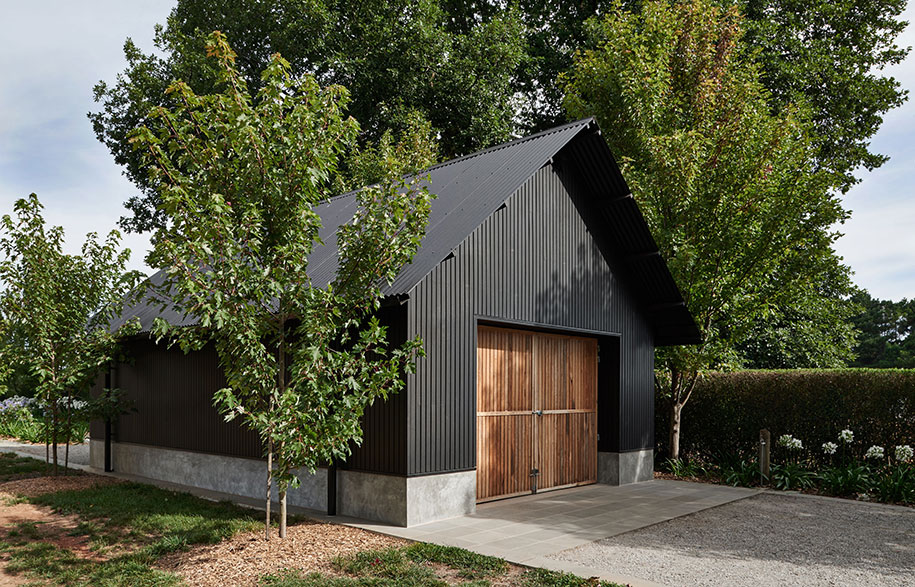 ---