The company established its West Australian presence 10 years ago – initially focussed on the contract and commercial business, operating from smaller premises in Northbridge – but with this new 950 metres-squared city location, it has broadened its offering and reach.
Tall arched windows along Queen Street invite people in – design industry professionals and passers-by – and the ground floor showcases significant products from each of Living Edge's brands.
"It contains a sample of all of their products from simple homewares to furniture ranges," says Hassell Studio's Practice Leader of Interior Design, Jonathan Lake. "That level is most likely to generate customer and foot traffic, so there is a sense of brightness and openness in the tall volumes that contributes to that sense of invitation."
In contrast, the basement exploits its lower ceilings and lack of daylighting with careful placement of domestic-scaled tableaux, augmented with elegant mood lighting. The lower floor is accessed via two staircases, including a new one at the northern end of the building.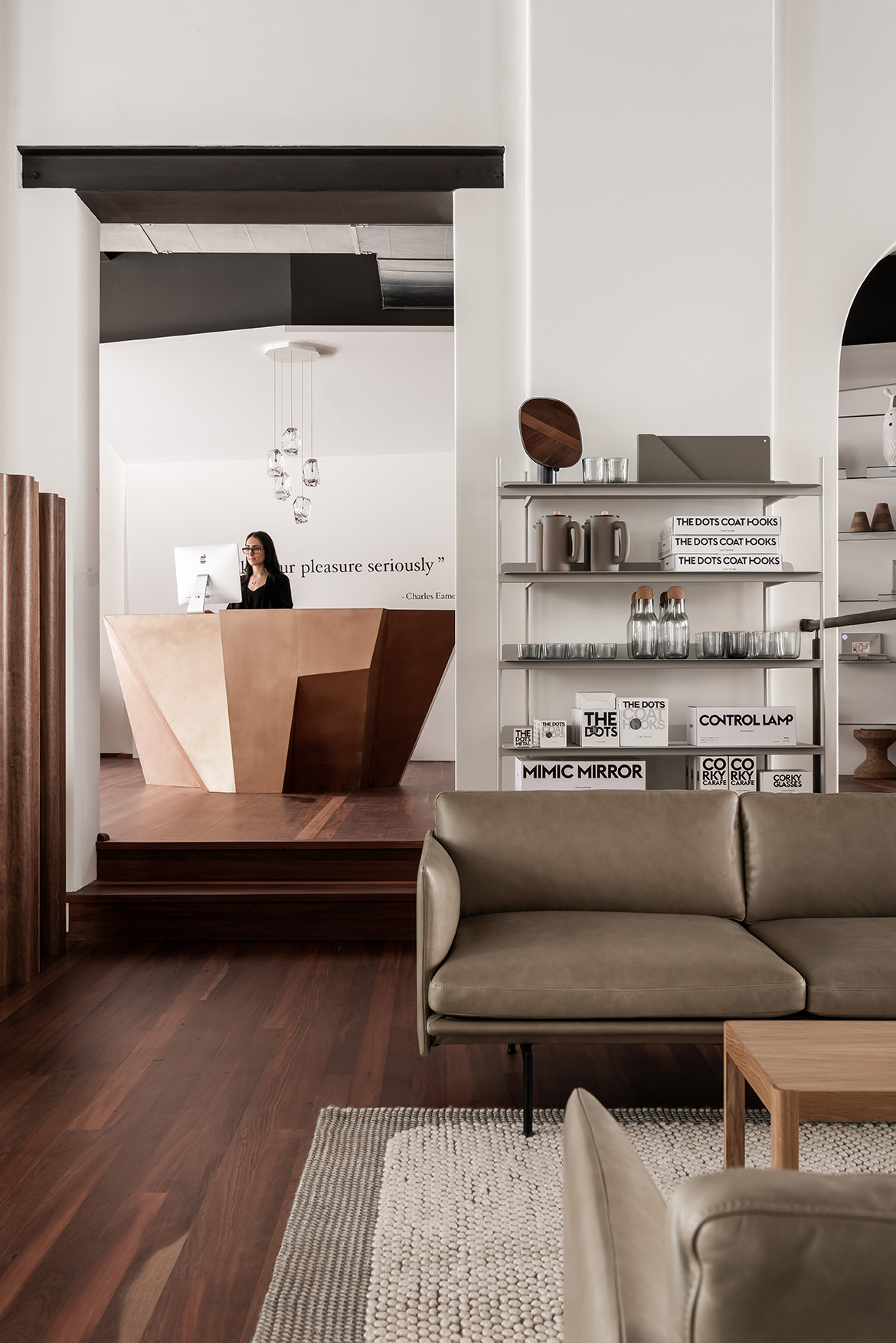 "There is an open single flight of stairs in addition to the stairs around the lift core, to give people the ability to see and experience the ranges and products from multiple perspectives," Jonathan says. "We wanted to make the stairs more interesting than a typical glass stair, and to provide opportunities for people to move freely around and within those two bottom levels, because we wanted the customer experience to be engaging and comfortable."
Meanwhile, the top floor is given over to workplace and office ranges; the main feature is a Bronzato metal-finish wine-wall installation, which showcases produce from local vineyards, alongside a burnished steel kitchen.
Although each level boasts a distinctly different atmosphere, the same deliberately raw aesthetic permeates the entire offering. The intention was to maintain the warehouse character of the base building, which was upgraded by TRCB Architects.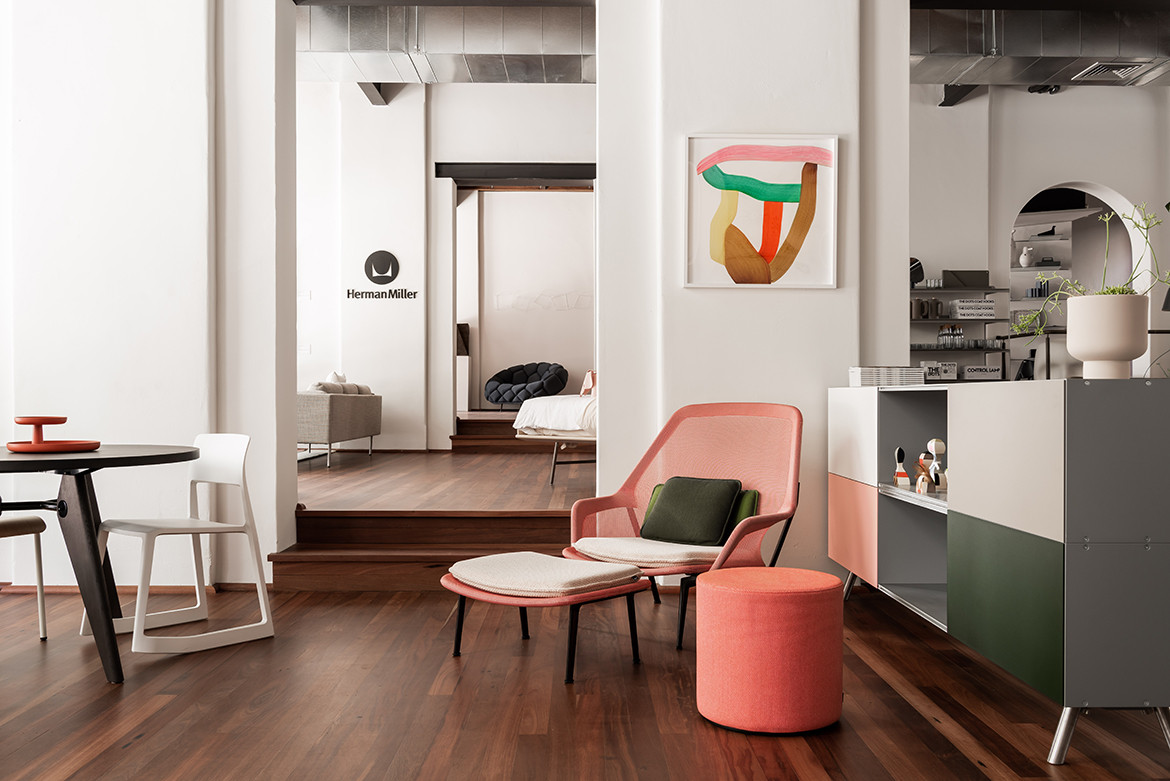 "We got in there after demolition had started and it was a really rough site which had a lot of issues, such as the basement not having footings, that were outside our scope," Jonathan recalls. "The owner generously guided their architects to finish the building in a way that was aligned with the quality that Living Edge aspired to.
"We didn't want to put too many layers back in, we wanted to pare it back, expose the joists and the roof, and paint the walls without render," he adds. "We wanted to take it back to the bones; we knew that would allow the products to sit well within the spaces."
The spare material palette includes burnished steel, bluestone and brass, and the design is complemented by original artworks and sculpture from Living Edge's collaboration with Filter Fine Art and Sydney sculptor Morgan Shimeld.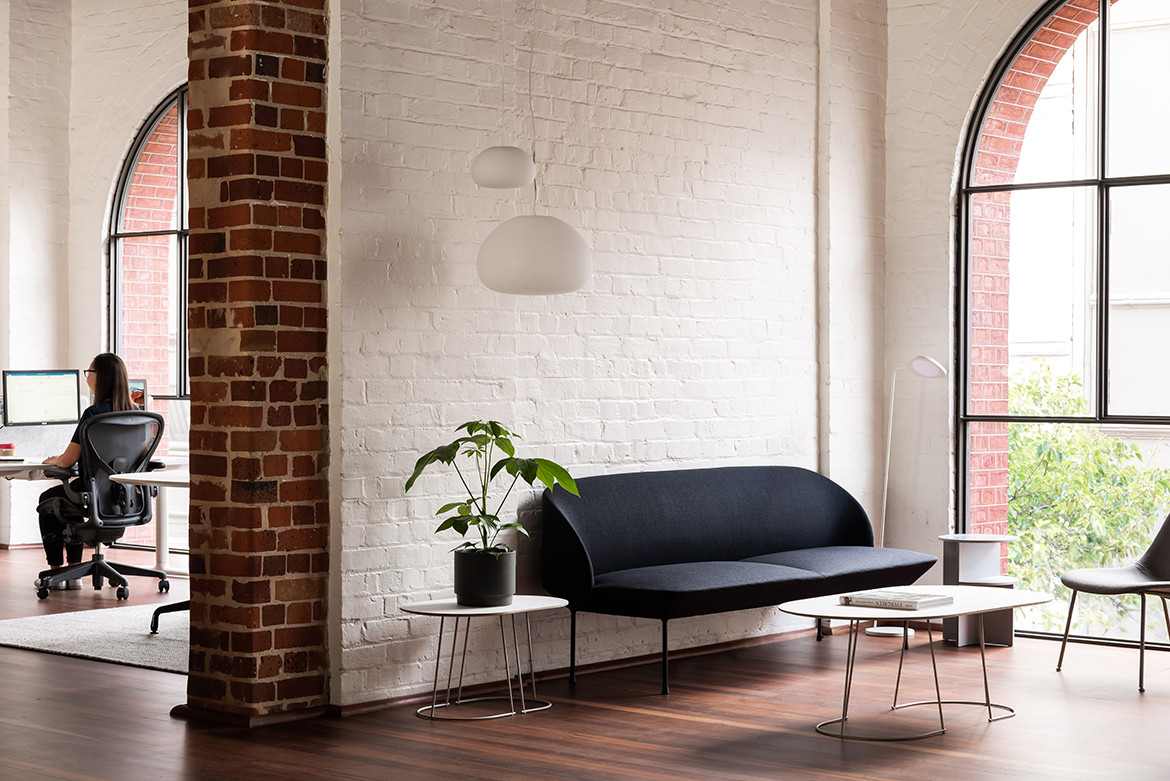 "We look for buildings that can echo some of our own company values and those values that we look for in the brands we represent," says Aidan Mawhinney, CEO of Living Edge. "Those include quality, authenticity, sustainability and value, and they are all showcased within this great new environment."
The building will achieve certification under the international WELL scheme which promotes health and well-being, demonstrating the company's commitment to sustainability. "We are very proud to have been able to influence the base-build in the use of materials and renovation processes to achieve WELL certification," Mawhinney says.
This restored former warehouse is a manifestation of the Living Edge motto, 'Furniture for Life'; it demonstrates the value of longevity, and the rich patina and character that can develop with age and authenticity.
Living Edge
7 Queen Street Perth, 6000.
T: (08) 6466 7400
Livingedge.com.au
Photography by Dion Robeson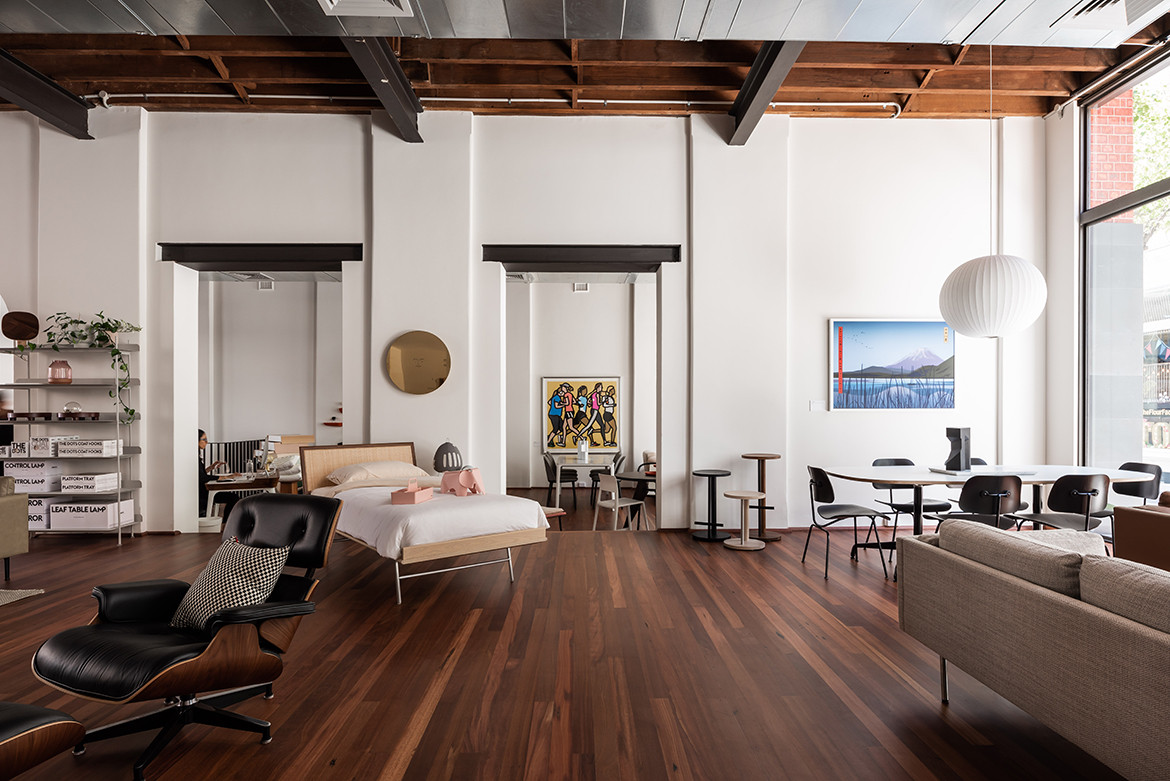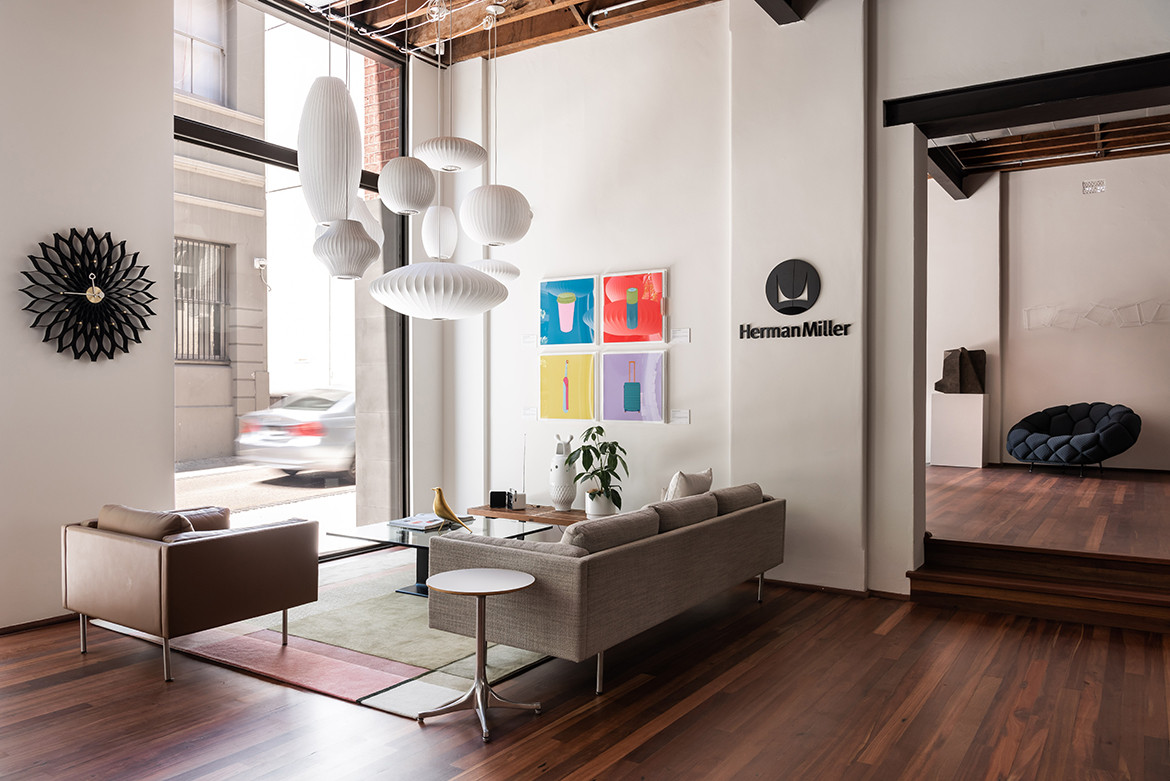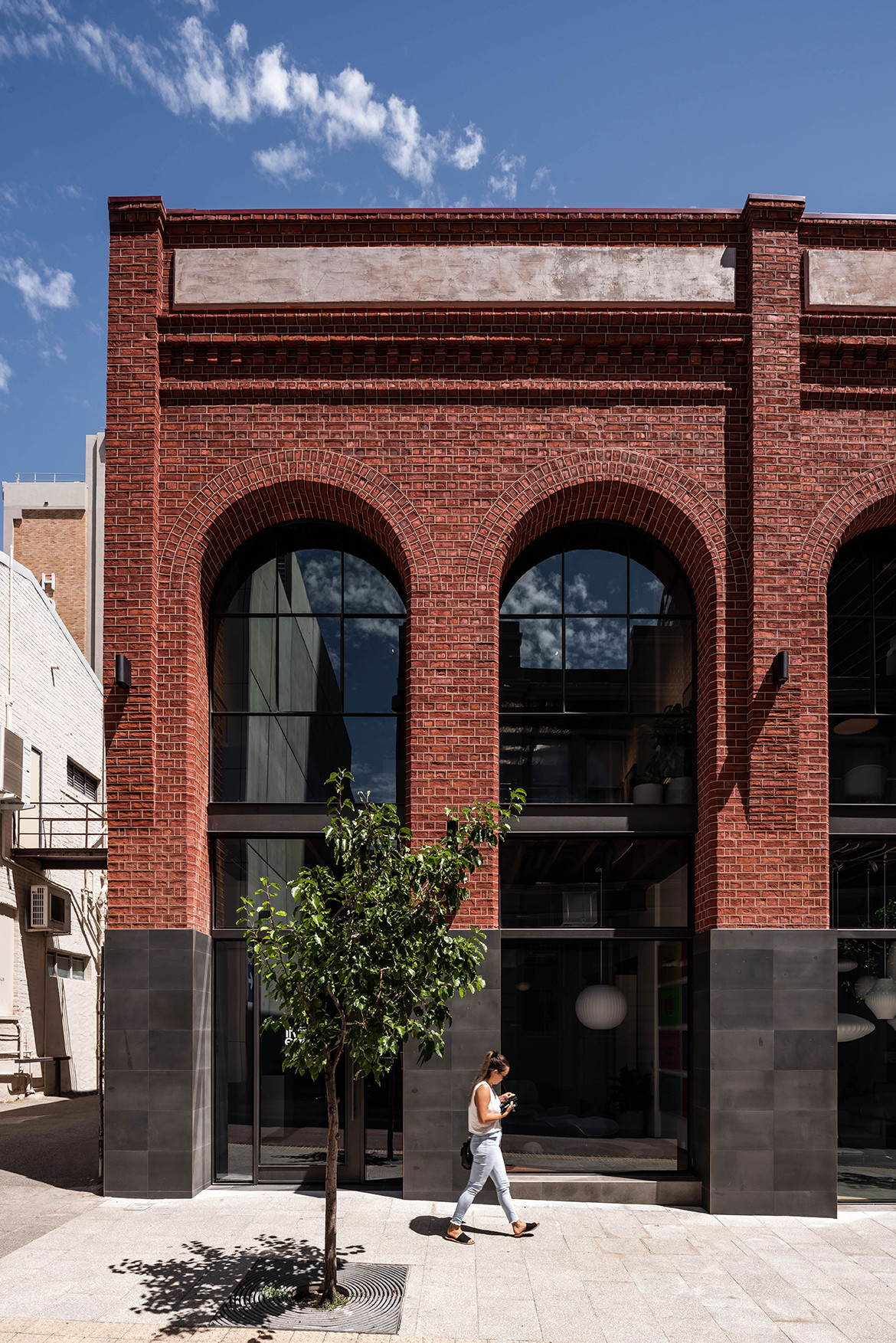 Tags: Living Edge, Perth, showroom, western australia
---