Fashioning it for a young family with two kids (and one on the way) in a pine forest in the Kyiv region of the Ukraine, local architect and interior designer Viktoriya Yakusha has created a cube for living that "looks much bigger inside than it is".
Settled on a 700 square-metre piece of land, the floor space of the home is 200 square-metres in total– including a two-car garage within the confines of its four outer walls.
Keeping the scheme within the one cube-shaped structure was "to save the natural landscape", Viktoriya explains.
On the ground floor is the garage, living room, dining and room and kitchen. The double-height glass of the living room fills the home with daylight – a precious commodity in Ukraine's winter months – not to mention allowing enjoyment of the trunks of the pine trees just outside.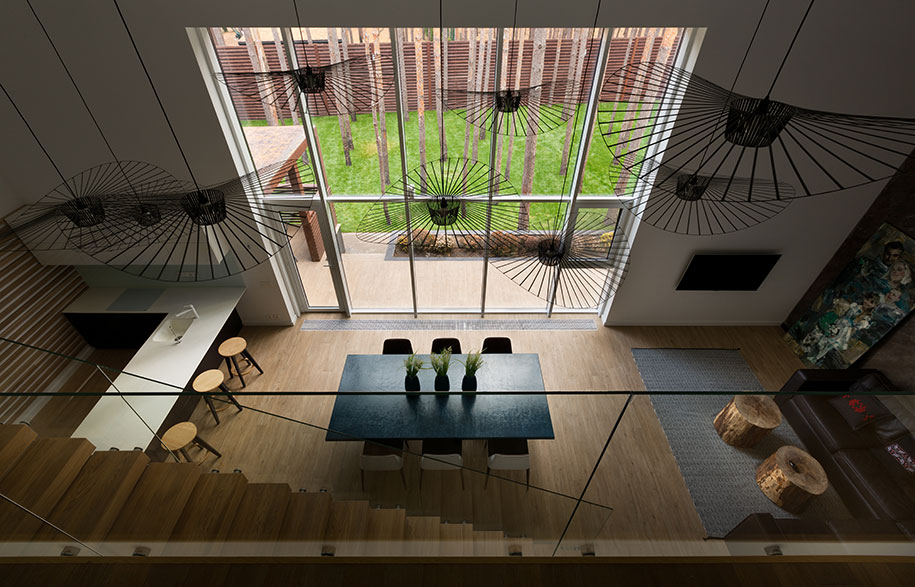 The second floor is private zone, with master bedroom and the children's bedrooms.
In the main bedroom a gray-graphite decorative wall treatment is teamed with an oak floor. In the kid's rooms – one for a teenage girl and the other for a younger boy and the new arrival – the demands vary and the spaces have been designed accordingly.
The teenager's room is calculated to be big enough for sleeping, getting homework done and hanging out with friends. Viktoriya has created a stylish, multifunctional room, with two beds, sofa and work
The boys' bedroom also has two beds, sheltered beneath a timber podium. A work desk is placed above the podium – a white walled, calm and cozy environment with big graphic red and blue illustrations for fun and effect.
Yakusha Design
yakusha.com.ua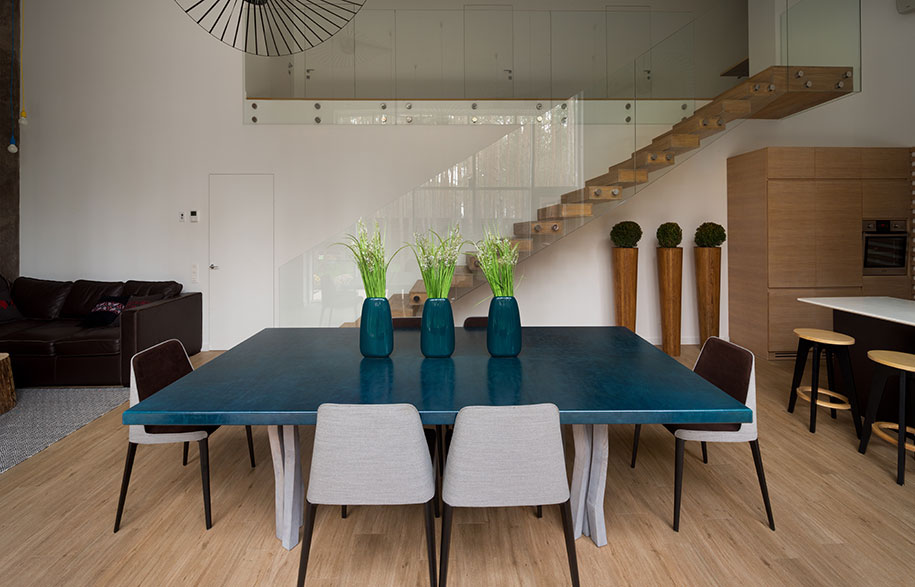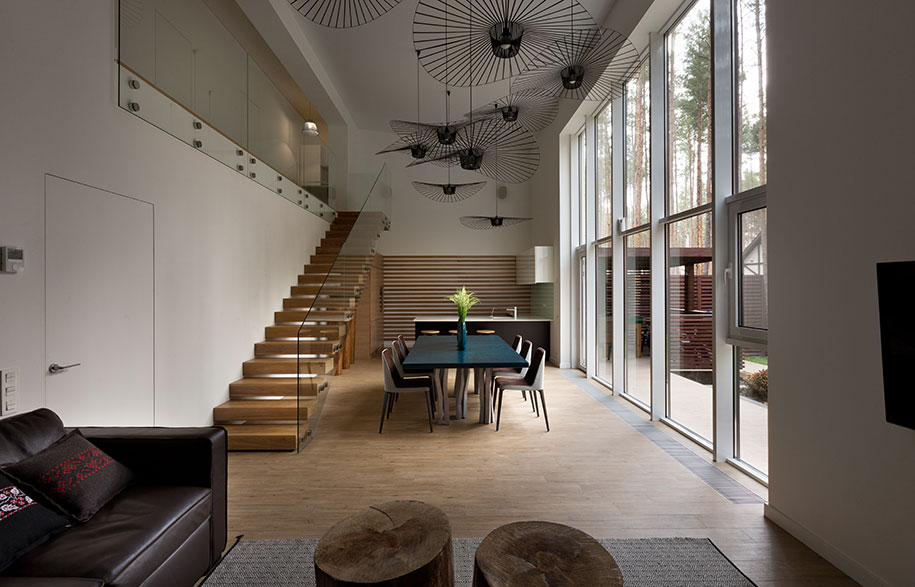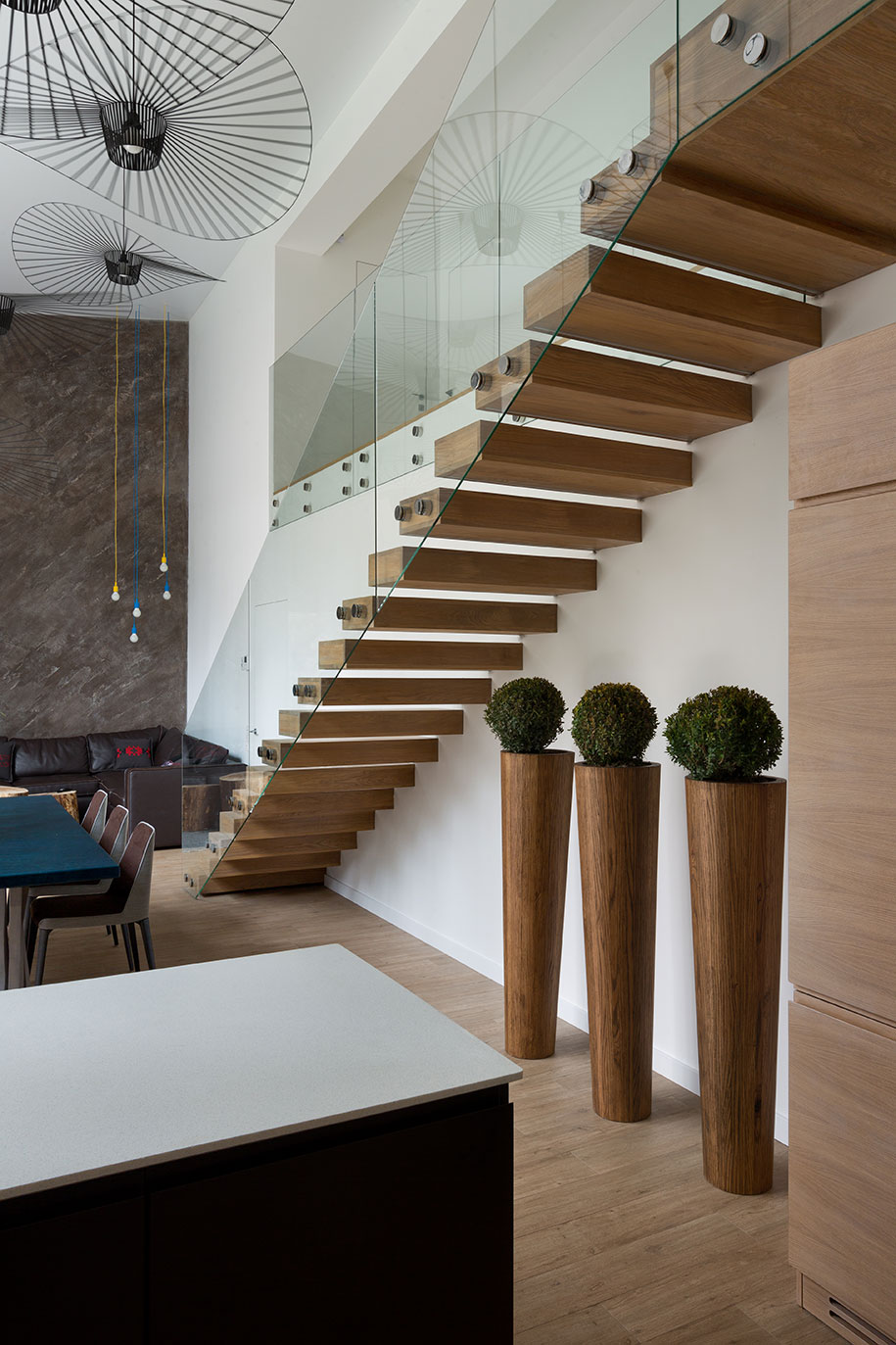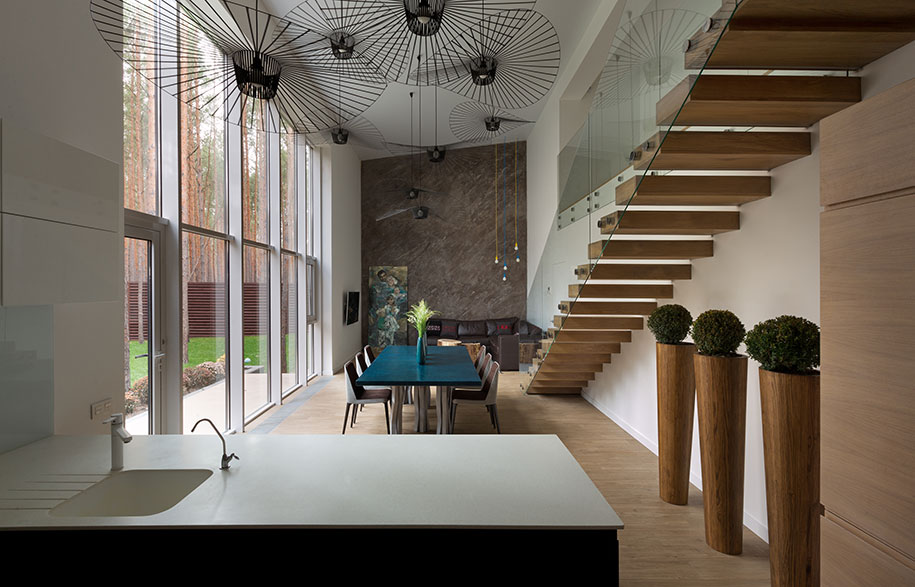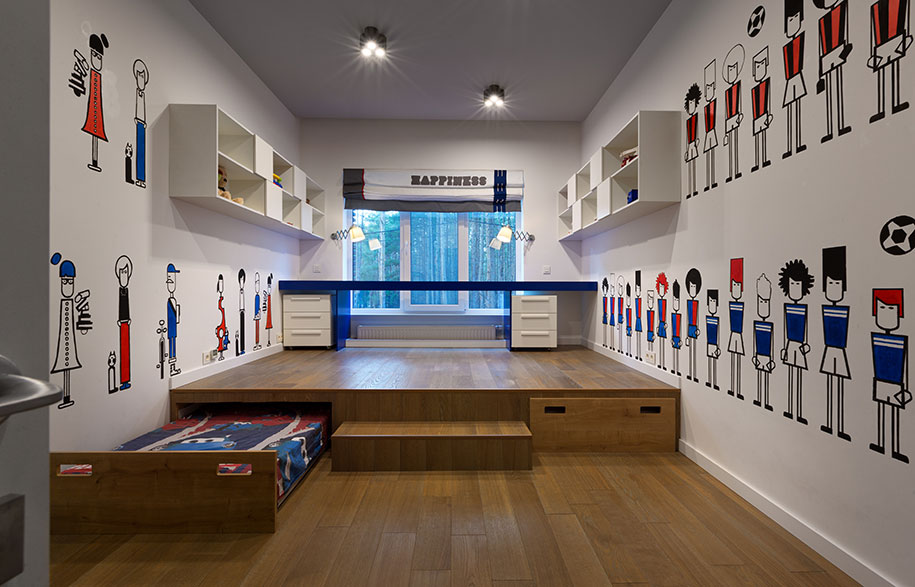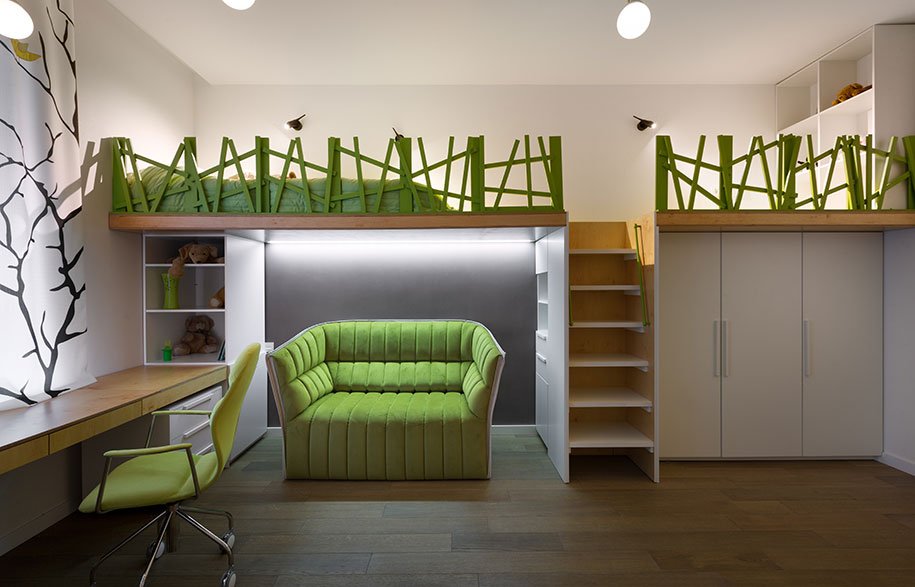 Tags: Home Architecture, House Architecture, Residential Architecture
---