What they have now is the aptly named Local House, a home that is open and connected, provides places of retreat, and is part of the community.
"Spaces are playful; conceived more like a favourite local café than a private house," says Mel Bright of MAKE Architecture. "We always go through that thing of getting [the clients] to show us some pictures of what they like and they didn't really show us any pictures of houses. They showed us all these pictures of cafes… and so our sense was that's actually what they wanted." Both aesthetically and in terms of how the space works, that's what MAKE ran with.
Using the existing Bungalow as a base, MAKE have created a series of "intimate though connected spaces" with a strong connection to the outside. A new contemporary 'gable like' two-storey element at the rear opens up the living spaces to the sun and connects the kitchen/dining space to the garden, integrated seating blurs indoors from out, a screen, which fills the end of the upper extruded gable roof and connects the main bedroom to the living room, provides views over the rooftops beyond. Rather than distinction, the connection between exterior and interiors spaces are emphasised – the main living area feels "more like sort of a garden pavilion than an actual interior of the house."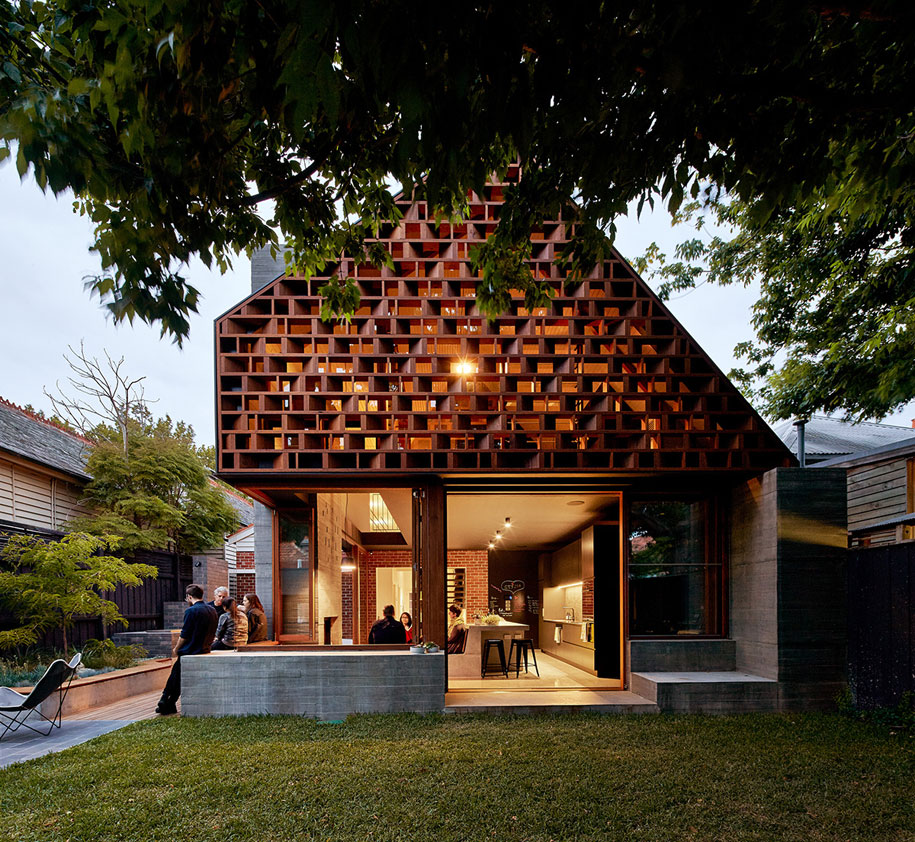 The rear of the house, which backs onto the laneway, has become a new flexible studio/garage and is similarly fluid. "Rather than turn its back on the rear laneway", the space is designed more like a shop front with fully operable window, desk, neighbourhood seat and a small porch that all "connect with the communal public space." "It's not a new thing to activate and use laneways in Melbourne," notes Mel, "but that conversation is typically about 'the city'… We like that laneways might be these places where kids can ride their bikes up and down, and even though it might look a bit dangerous, if you start by activating it maybe the others will follow and it becomes a better place." Already here kids run in and out and neighbours often stop by for a chat.
Materials play a big role in this blending of public/private, inside/outside too. A black ceiling recedes through the house, concrete and red brick create a sense of external durability, connecting the two environments and at the same time calling up public spaces, bluestone pavers extend the cobbles on the street into the site. "We tried to again bring those sort of textures through… to try and drag that bluestone laneway all the way into the house," says Mel.
An important part of the clients' brief was also "to provide space for them to live together and separately". As well as the 'café' feeling, which MAKE have enhanced with socially conducive design elements, a blackboard family noticeboard, an indoor-outdoor fire place and a pizza oven, landscaped seat edges, Local House also provides the family with space to get away from each other while "under the same roof". Steps and small seats are integrated wherever they can to provide informal spots to sit and reflect, bedrooms while closed off are connected by an essentially open living space, views from the studio (and even from the lane) reach "all the way through to the house". There is also possibility to totally close the rear of the house down with blinds and screens and internally large sliding doors can close down different rooms as needed. "They love they way they can all be in the house doing their own things and still feel connected," says Mel.
If inspiration for this extension comes from "thinking about how this family live and enjoy life," it seems like MAKE have achieved it. The house is genuinely in dialogue with its surroundings – people and spaces, and positively encourages a way of living in line with the clients' values – respectful of both family time and being in solitude.
MAKE Architecture
makearchitecture.com.au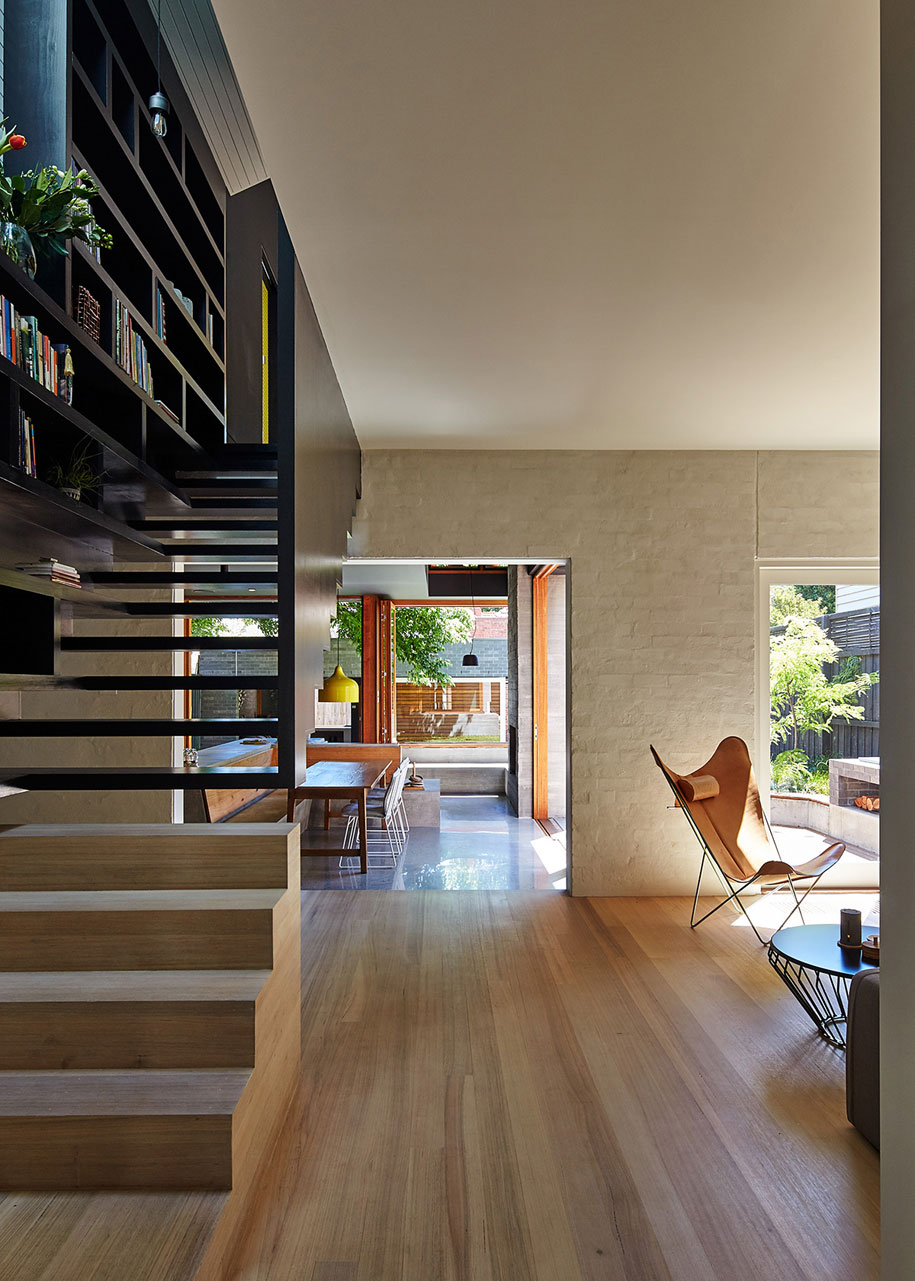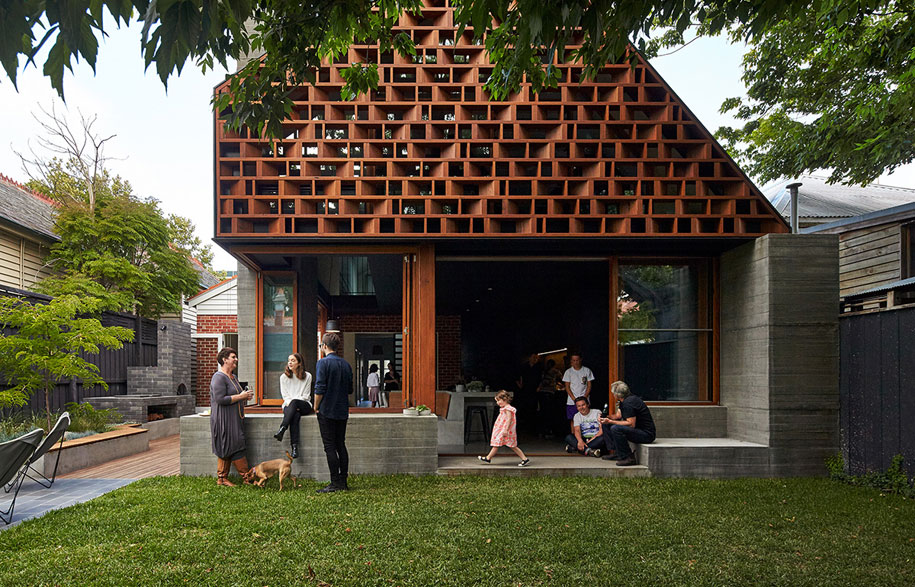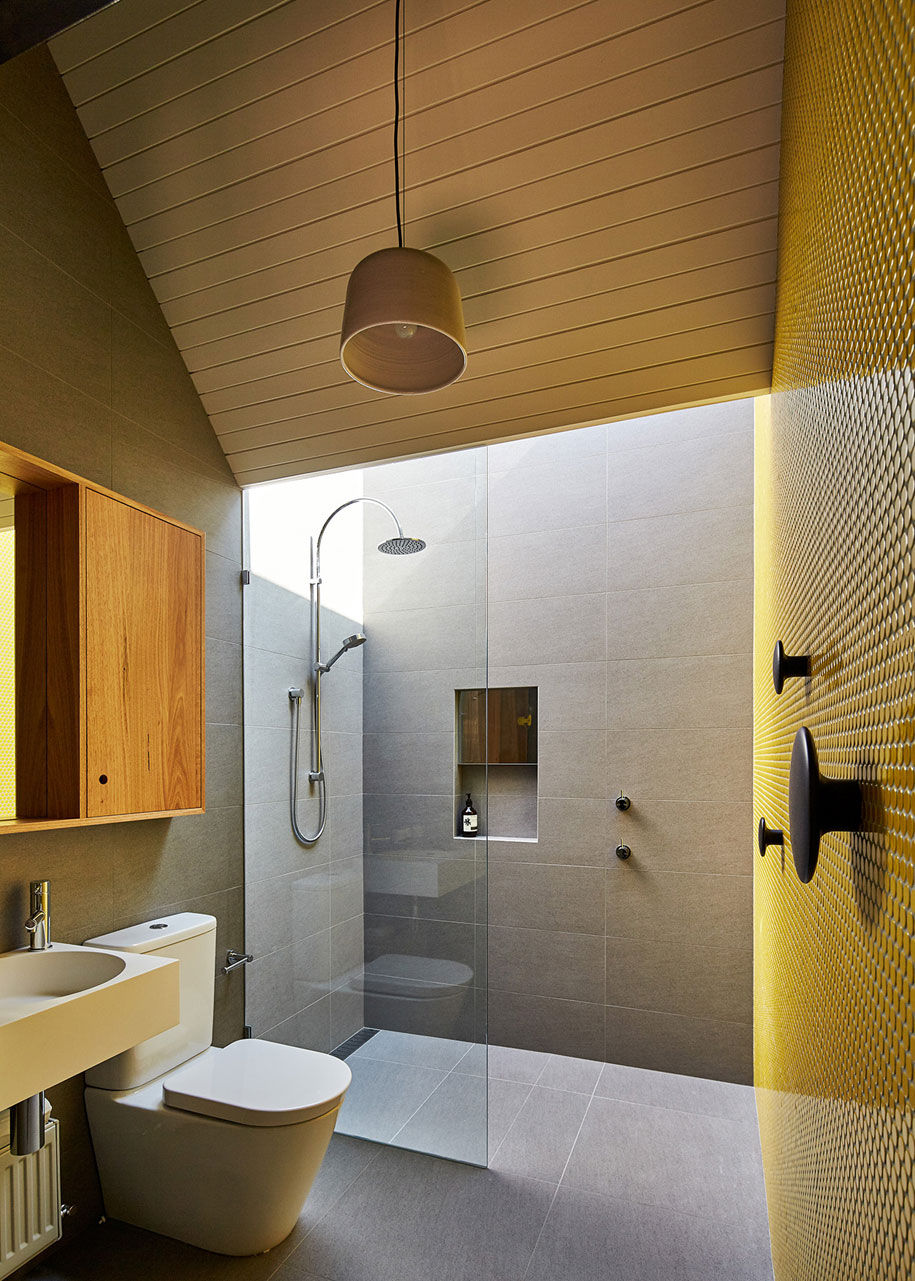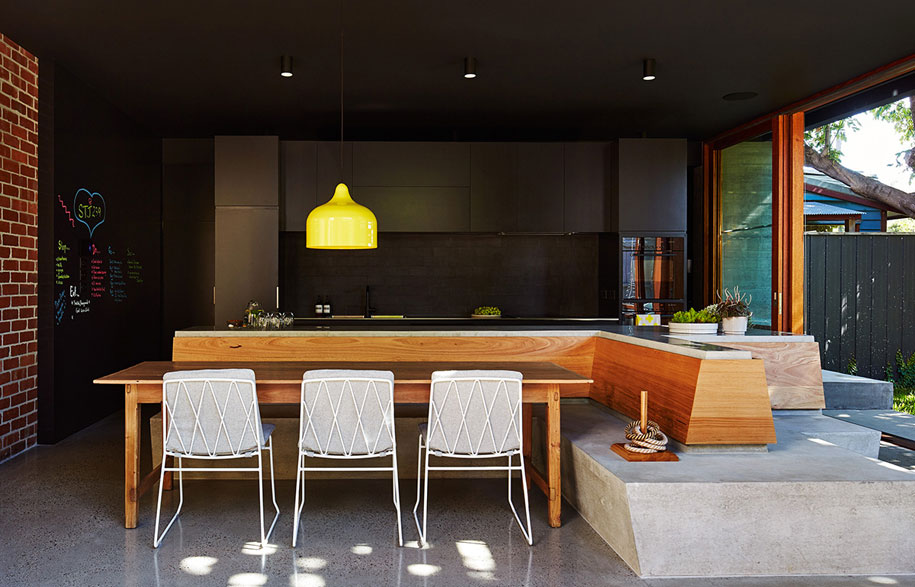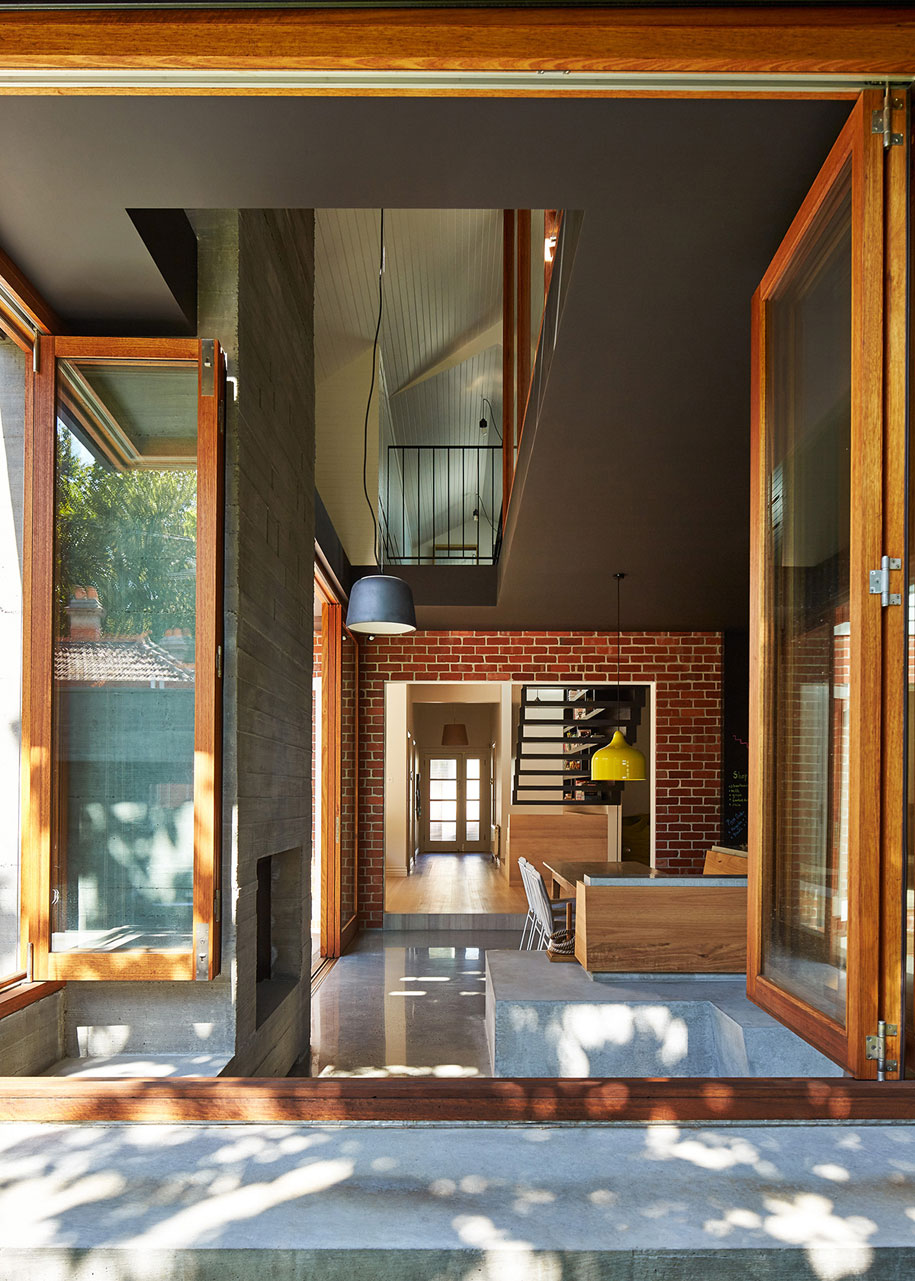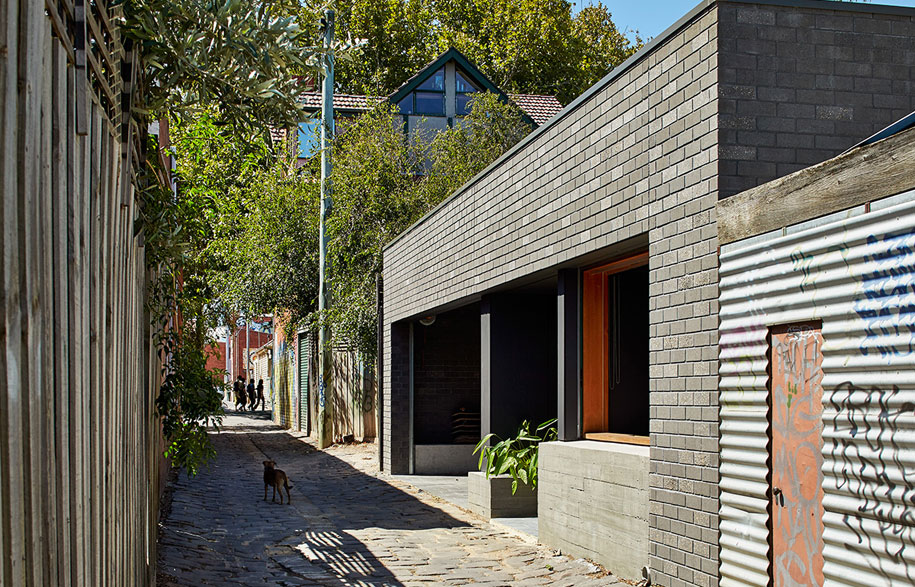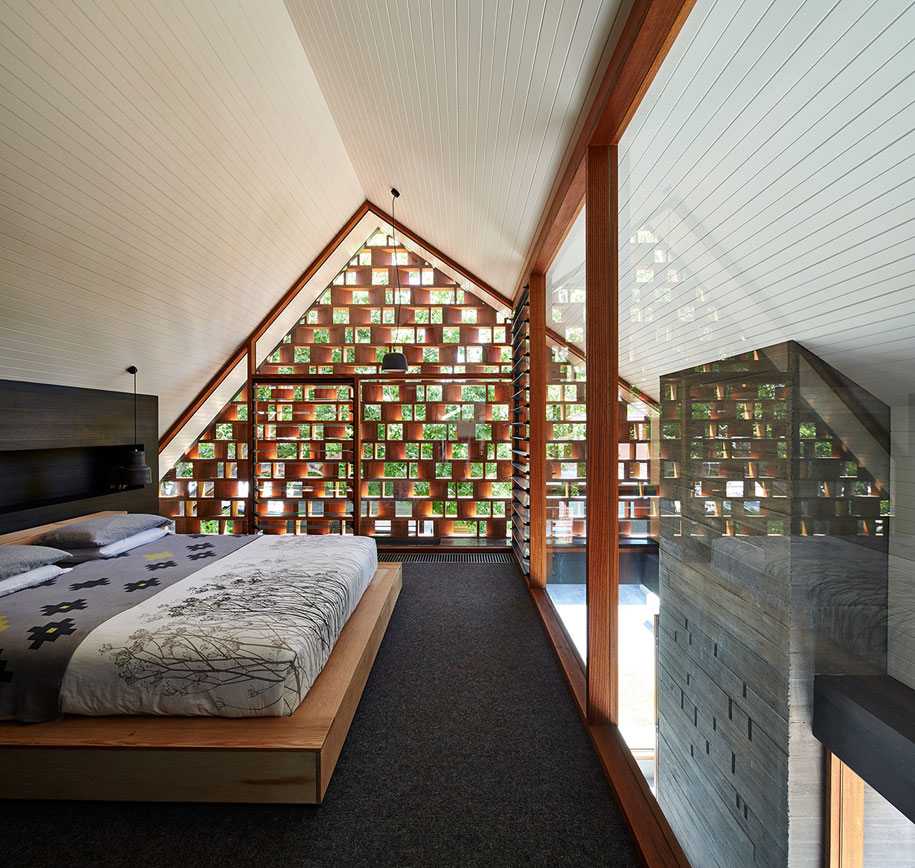 Tags: Home Architecture, House Architecture, Residential Architecture
---