Lonely – a lingerie and loungewear label admired globally for challenging the stereotypes of its genre, chose Rufus Alexander Knight to imagine both their Wellington and Pronsonby stores. Knight, who also designed the interiors of the Alexander Wang flagship in London, mixed hard and soft surfaces – reflecting the brand's broader ideals of luxury, intimacy and confidence.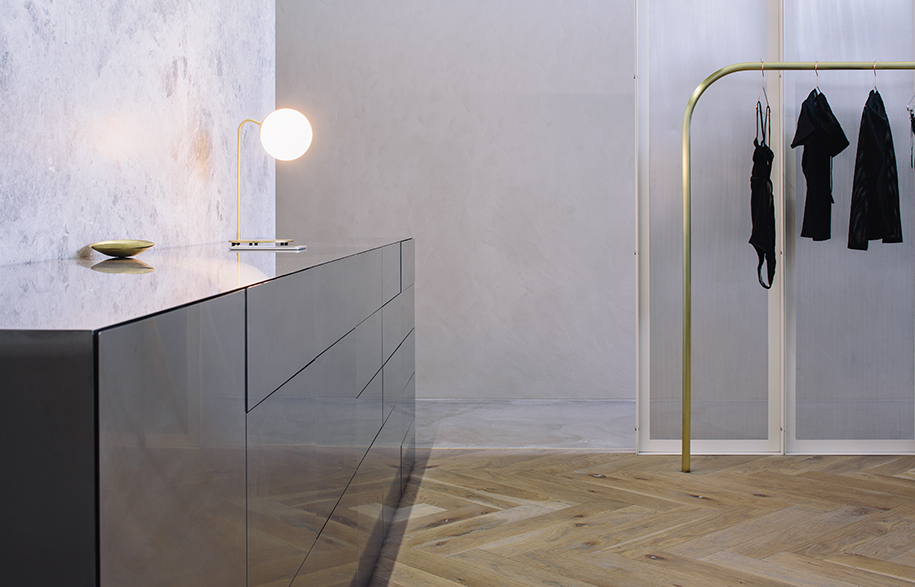 Lonely boasts a strong digital foothold, with some 276,000 Instagram followers, sell-out online sales, and a visual diary aimed at celebrating diversity and empowerment titled 'Lonely Girls Project'. In the same way that the label was being received online, its stores "needed a look and feel that had a visual experience that would translate across the same physical & digital platforms," Knight explains.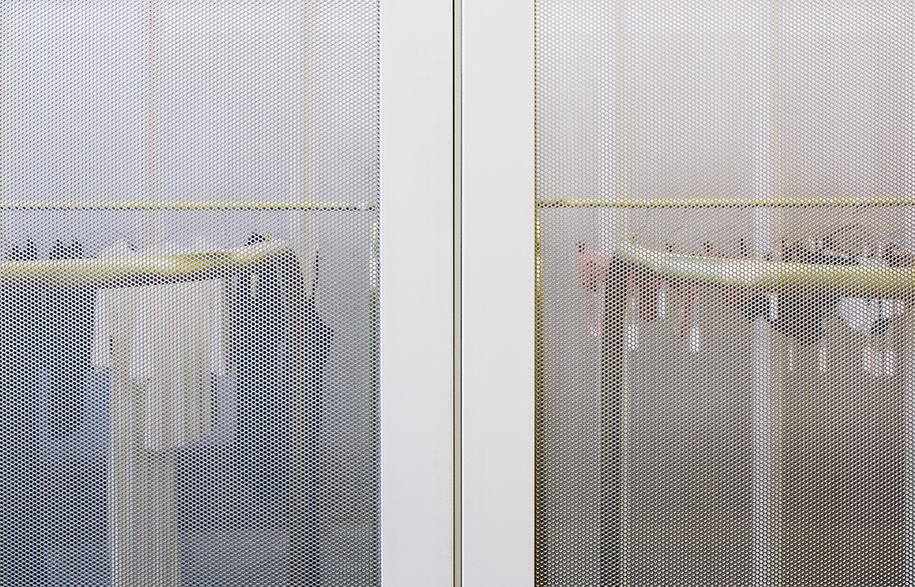 The brief was to fashion the two stores, "with a design direction that reflected the brand's global outlook and to create a space which would align them with international shopping districts such as Paris, New York, and Tokyo, as they strengthen their global reach from a well-established online following."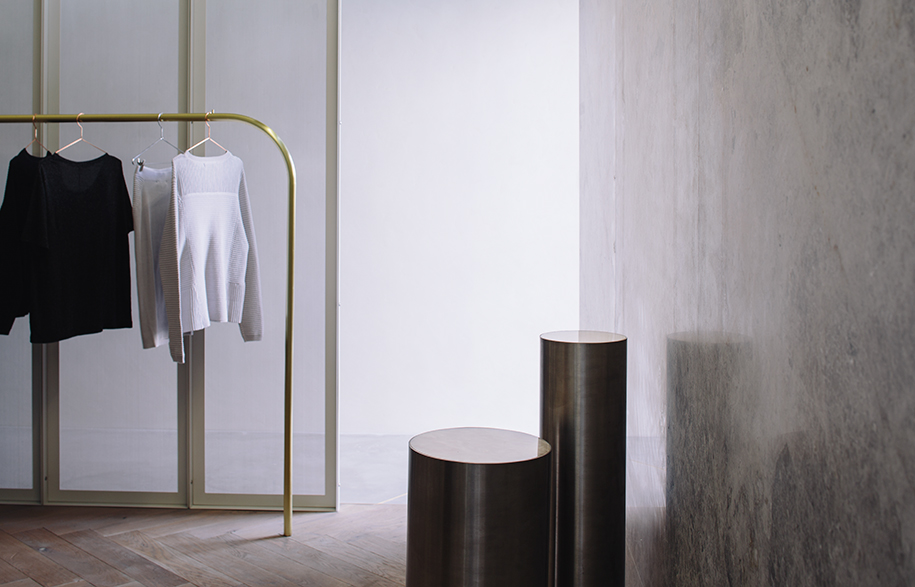 Materials and textures are muted, softened and tactile – a palette of warm grey, earthy green, and deep purple were used to continue Lonely's theme of sophistication and simplicity. "Conceptually I was interested in exploring an idea of what we referred to as 'soft industrial'," says Knight. "A dichotomy between robust materials that had a tactile or unexpected finish."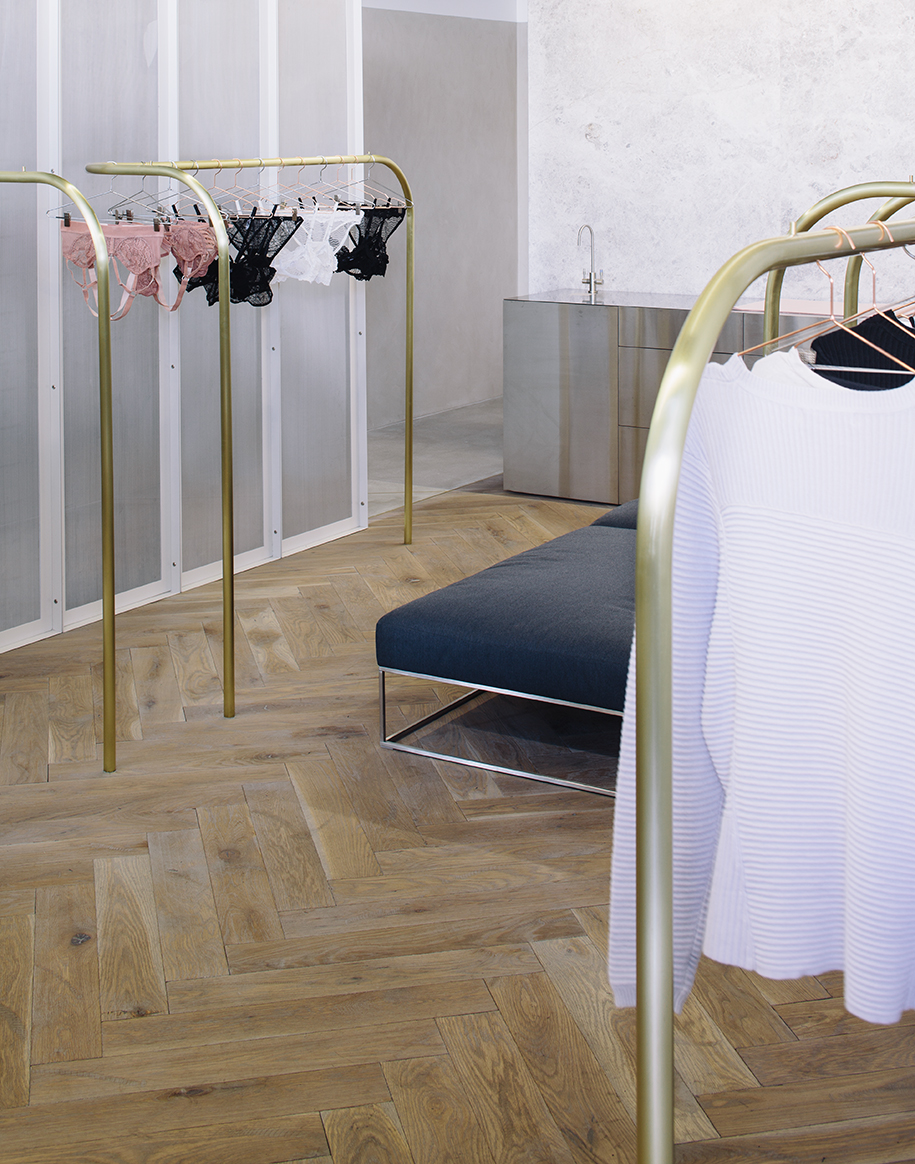 Knight has achieved this through rough salvaged timber laid in an ornate parquet, using a classic grey marble but removing it's cold glossy sheen through sandblasting, and by incorporating an industrial aluminium mesh but with a fine delicate perforation. 'This assemblage, combined with Lonely's focus on exceptional follow-through and customer service, makes the space feel sophisticated without feeling unapproachable," he adds.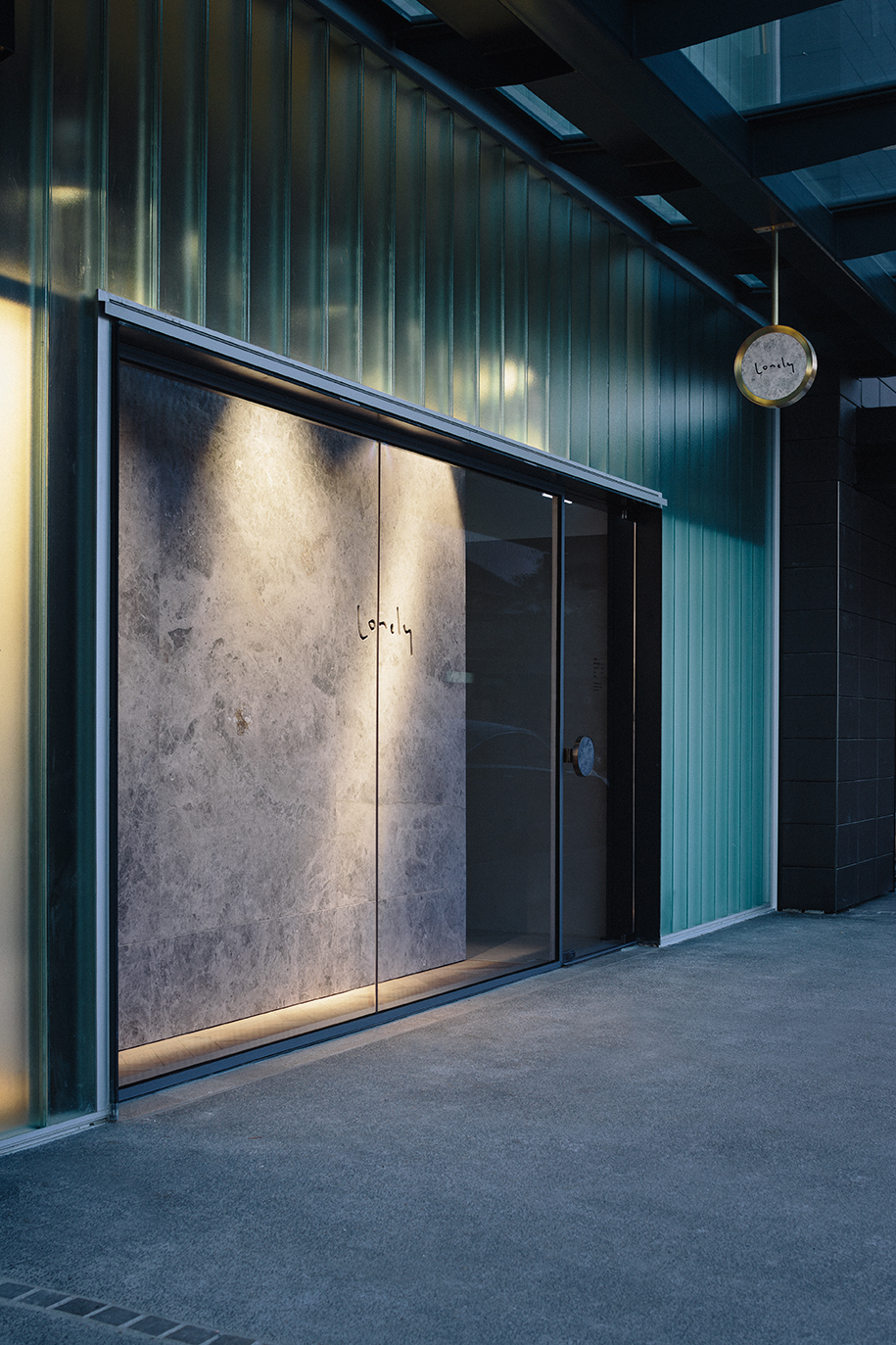 Knight's intent for Lonely's bricks and mortar frontage was to dissolve "the transactional nature of retail", and to relax the sales and fit process, giving the spaces a strong sense of domesticity. "I think the 'muted-ness' of the retail experience is also because Lonely has such a strong visual component, through the Lonely Girls project, we were able to make a commitment to let the store say something through its design and materiality rather than any hard branding."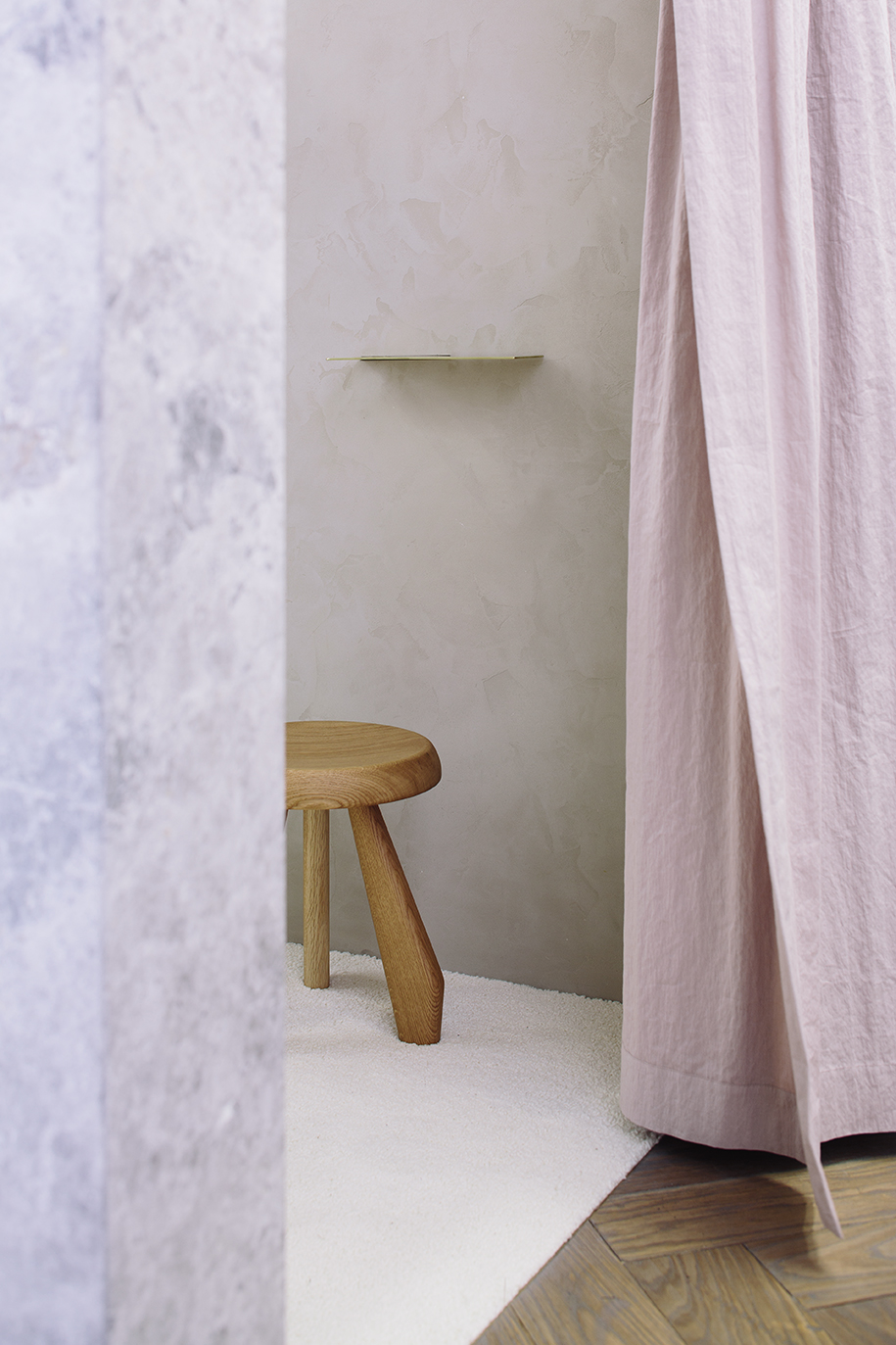 "While fashion is in constant flux, the transactional nature of retail hasn't changed much over time, now however, the value lies in how you frame the transaction between customer and product, and by incorporating design into this process brands can better articulate their values and learn more about themselves ultimately offering a better product."
Lonely
lonelylabel.com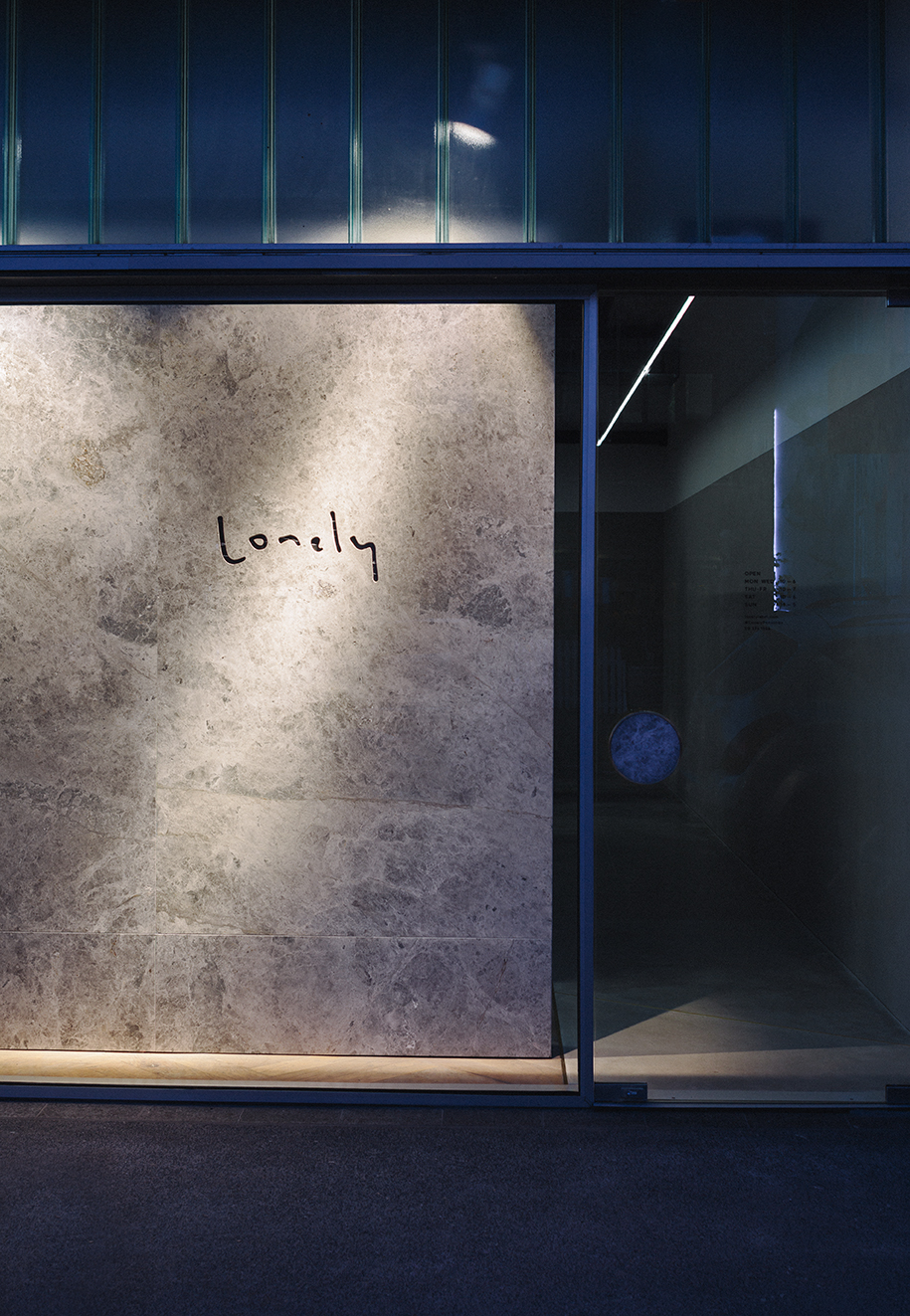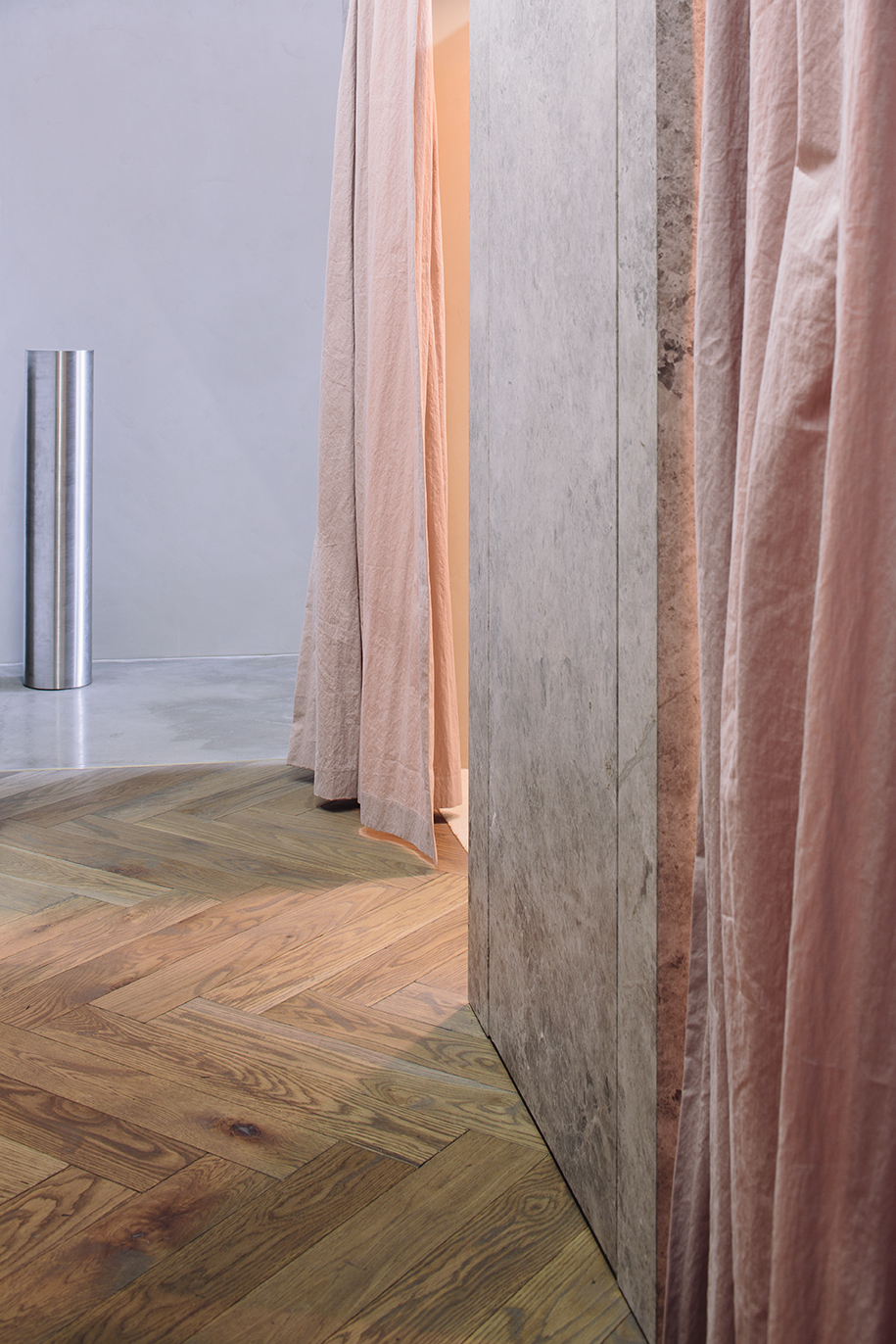 ---