Long Shot is an intimate 48m2 cafe, the second of six Walker Baker Evans Restaurant Group collaborations in Melbourne's developing Dockland's Collins Square precinct.
The result of a design collaboration between Emily Pedersen & Colab (Anna Drummond & Trish Turner), the cafe occupies what was once a a redundant lift well and lobby.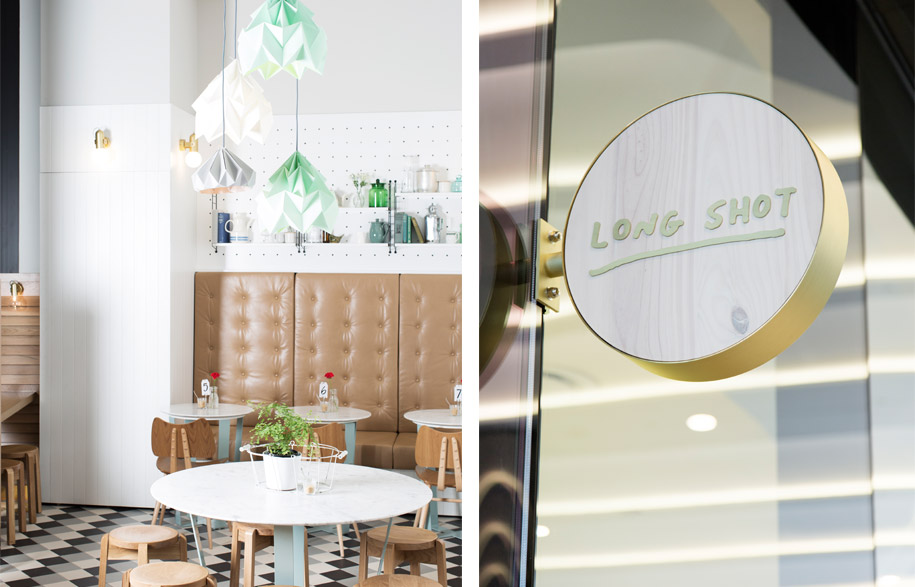 "The design for the cafe was initially based on the idea of a florist or  chocolatier," explains Pederson.  "Although we felt that the typologies wouldn't give us the mall activation we required, we felt that they would bring a personalised element to the space, that would be welcomed by broader business community."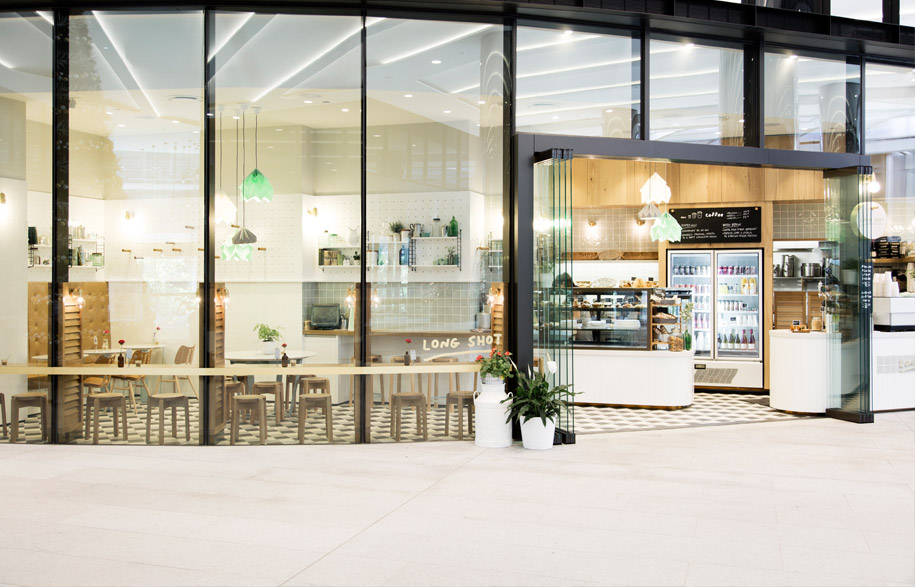 Located in proximity to the development's food retail offering and a number of the more formal restaurants, the designers have differentiated the cafe's interior by creating a traditional, intimate "corner store" ambiance, one particularly well suited to a early morning breakfast meeting or casual business lunch.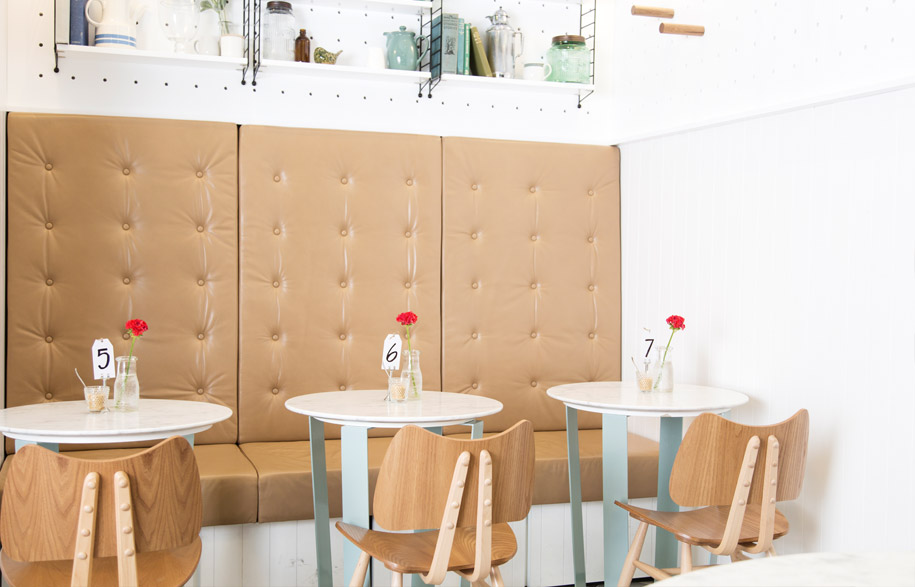 "However, spatially, the existing architectural shopfront made the space feel very tall and disproportionate with regard to depth and height ratio," continues Pederson.  In response, the team chose to keep the finishes light, clean, simple and familiar to celebrate the food on offer.  "The narrow shelves allowed us to add a transparent layer of personal keepsakes and trinkets without the feel of 'contrived propping," adds Pederson.  "We also created seating options that would suit a range of different uses ranging from small team meetings to casual lunches and quick coffee breaks."
The overscaled banquet seating also acts as an alternative wall treatment and brings an "inviting cosiness" to the rear corner of the shop.  The marble table tops bring a "feminine appeal" and reference traditional surfaces used in European pastry kitchens.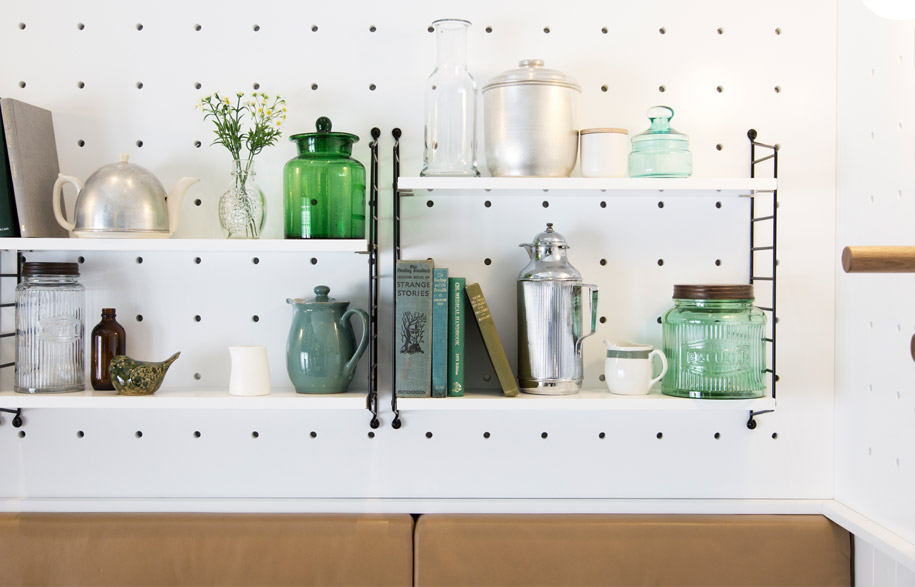 "The timber shutters, ISM wall lights and timber furniture also give the space an endearing quality and assist in dividing up the long bench in front window, adding visual protection from the sheer glass fish bowl shopfront," adds Pederson.
Stragetically, Dutch origami pendant lights encourage customers' eyes up and through the space, rather than just stopping at the front door.  "It was important for them to be spotlight worthy," adds Pederson.  "My hope was that they would add warmth, colour and a 'handmade' feel to the space. Appropriately, they directly connect to the amazing hand crafted food on display below."
Long Shot
long-shot.com.au
Colab
colabdesignstudio.com.au
Tags: Australia, cafe, Interior Architecture, Interior Design, Melbourne, renovation
---