It it this curvaceous piano and curvature that were reasoning and inspiration for the arcing joinery and glass that distinguishes this renovation (a second by the owners at the property to accommodate the shifting needs of their growing family).
Place of residence for a pilot and his wife, who works from home, and their two young children, the other more practical reason for the curves was to "create child friendly spaces by omitting sharp corners," according to architects EHKA Studio.
In the kitchen a curved wall conceals the fridge and the study, next door, has a curved glass wall that allows it and the space adjacent to "borrow" space from each other and give the illusion of spaciousness.
Read the full story in the Kitchen and Bathroom special edition of Habitus, on sale now!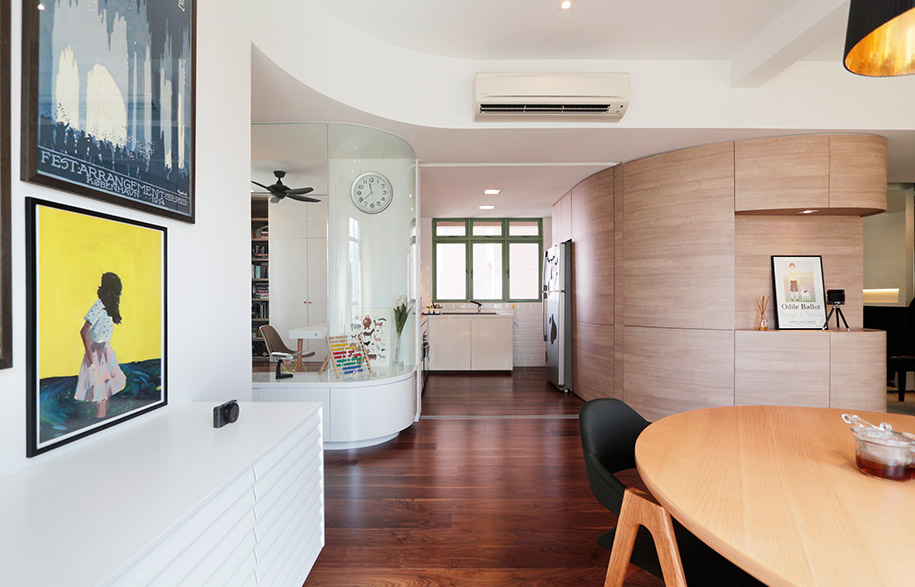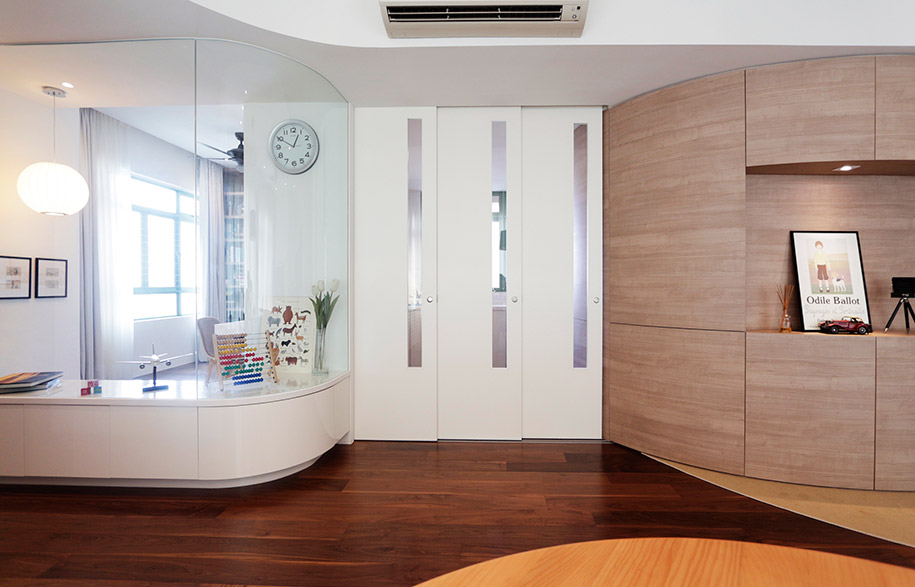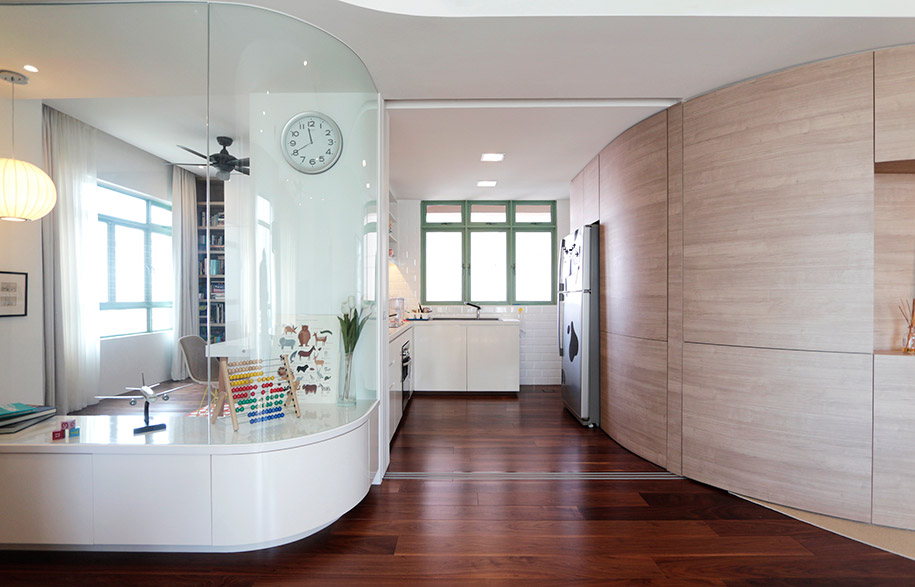 ---