Approaching the renovation of their home with the attitude that 'bigger is not necessarily better', Simone and Rod Barr (of Daarc Architecture + Interiors) set out to create a modern, minimalist and functional space that could accommodate all the requirements of themselves and their family.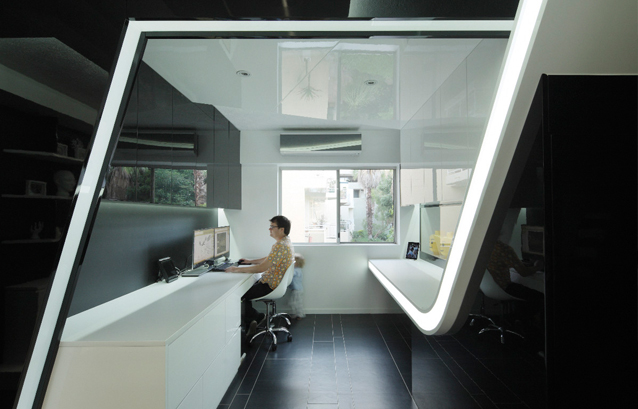 Faced with constraints of floor area, ceiling height, minimal external views and day lighting, the couple employed some creative and striking design solutions to achieve their goal.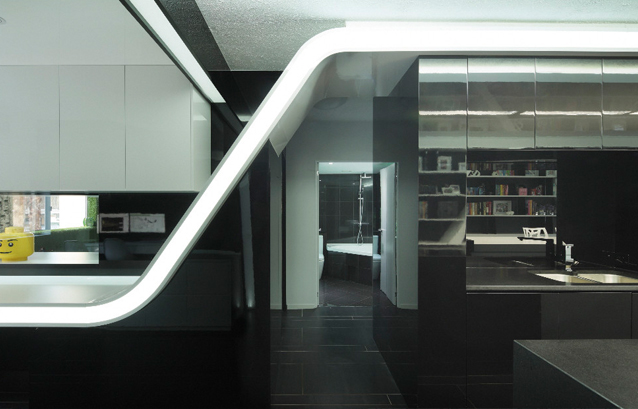 The 130-square meter home was efficiently divided into the essential areas of bedrooms, bathrooms, living/dining/kitchen and study, with almost no space wasted on circulation. Whilst this required the sacrifice of extra recreational or leisure rooms, it prevented the unit become overly cramped or compartmentalized.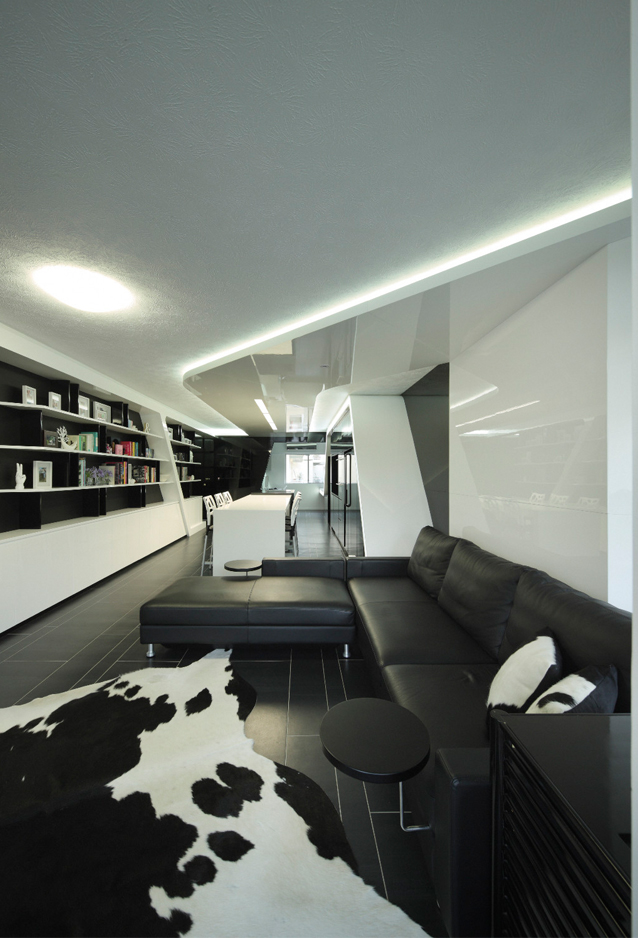 In response to the low ceilings and limited fenestration, the architects employed abundant illumination and reflective surfaces, brightening and expanding the perceived space. In particular this was achieved through the installation of large, glossy 2-pac panels – these could be built offsite, fit through the narrow front door and assembled inside. Coupled with numerous mirrors and transparent surfaces (including a fish tank wall), these allow light to be reflected and redirected, allowing spaces to flow into each other and expanding the home's volumes.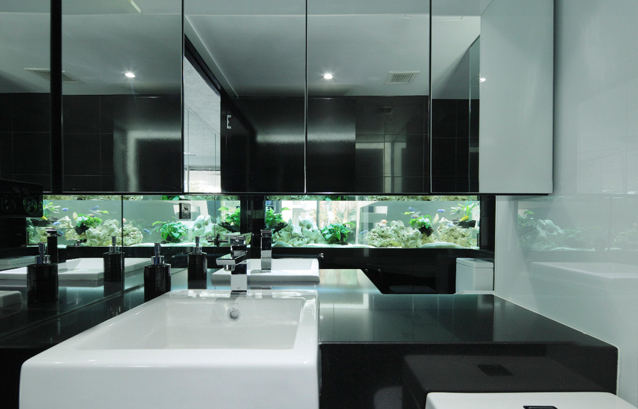 Another noteworthy feature of the design was to replace division walls with storage and lighting units, again increasing usable space and allowing a substantial amount of illumination to be built into the surfaces themselves. With regards to the lighting, the exclusive use of blue light LEDs effectively mimics daylight, flooding the home with a bright, warm glow.
The tonal essentialism of the home's surfaces creates a dramatic aesthetic effect, particularly in combination with their reflective qualities, as ghosted reflections slide over them. Whilst it might risk becoming excessively ascetic, a sprinkling of colourful decorations softens the tone substantially.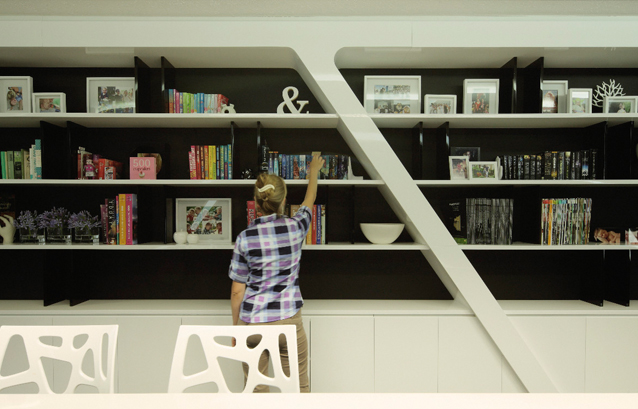 The fit out also incorporates some intelligent sustainability features – natural ventilation and illumination are promoted as much as possible over their active counterparts, and LED light fittings and 5 and 6 star energy efficient appliance have reduced electricity bills by 50%, with one switch by the front door turning off all the lights in the home.
The success of the Barrs' new home demonstrates how important a clearly focused set of objectives is when designing a home, and how important it is for the owners' personality to be reflected by the design – in their own words; "The project is special as … we were able to design exactly what we wanted and how we wanted it….we didn't need to conform to current design trends or typical attitudes as to what makes a "home"."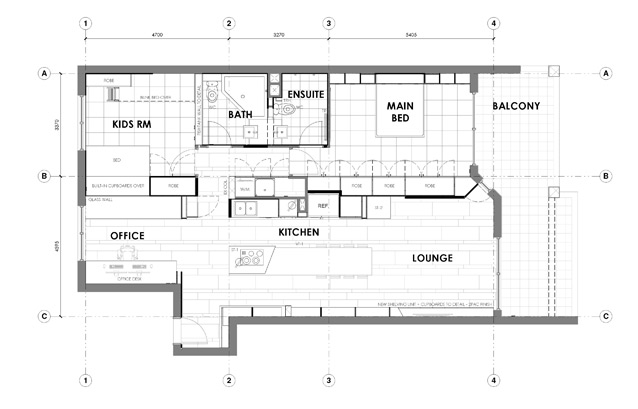 Daarc Architecture + Interiors
Photography: Scott Burrows – Aperture Architectural Photography
---